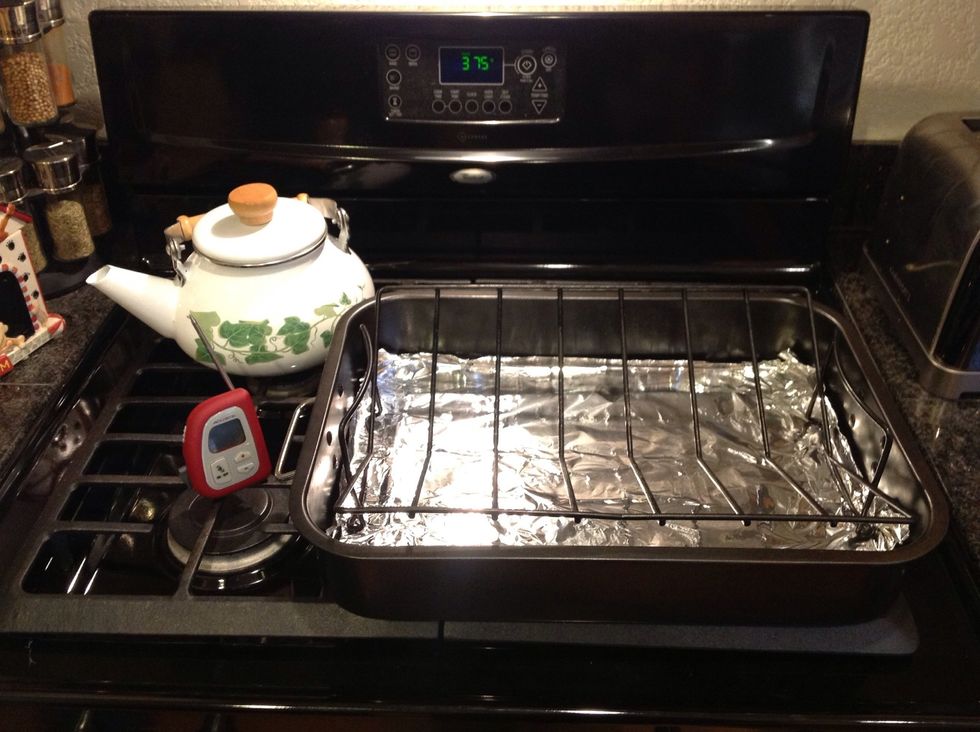 Set oven to 375 degrees F. Line pan with foil to reduce cleanup, spray rack with Pam.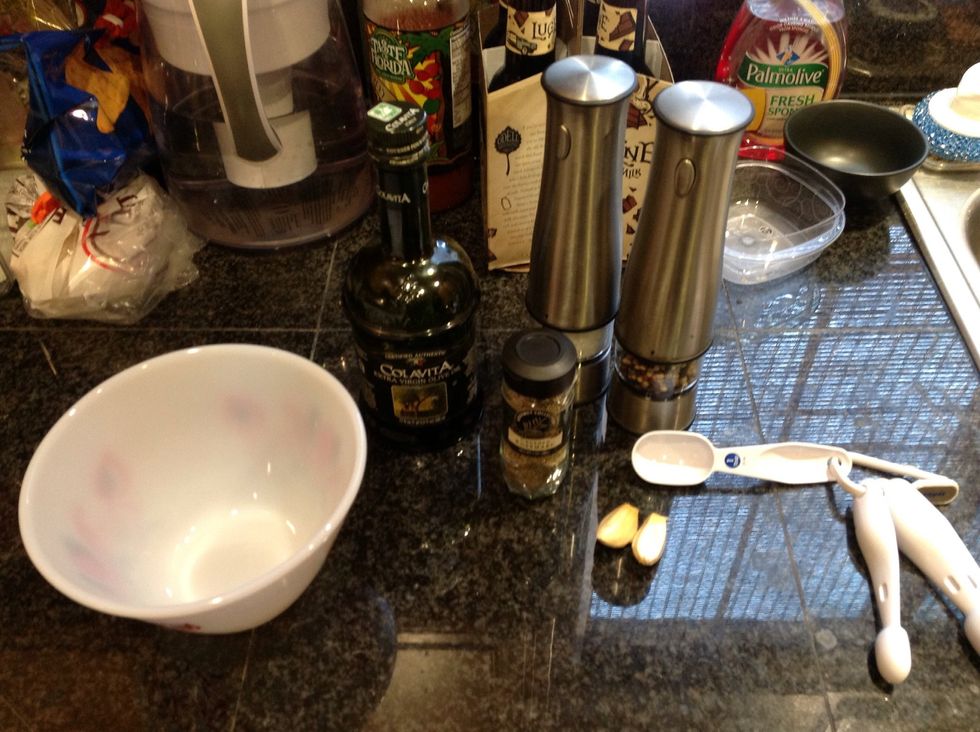 Gather your oil, garlic, and spices and get a small bowl. Peel and grate the garlic.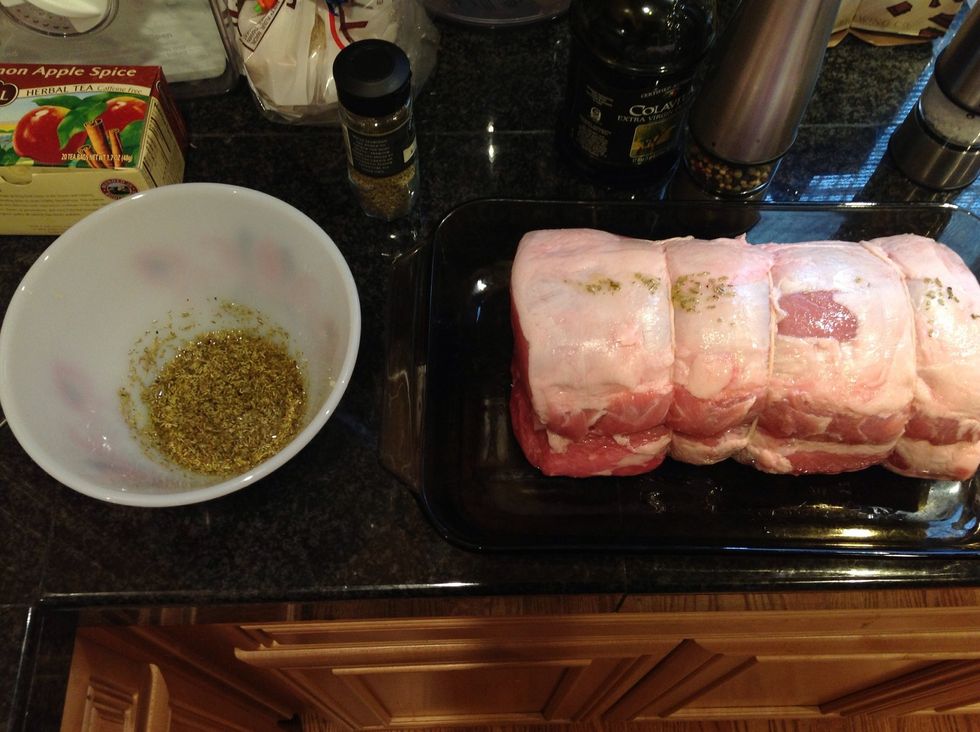 Put ingredients into bowl, and mix well. Apply all over the pork using hands (I use gloves here.)
Put the roast on the rack, fatty side up, and insert the temperature probe. Set the alarm for 138 degrees F.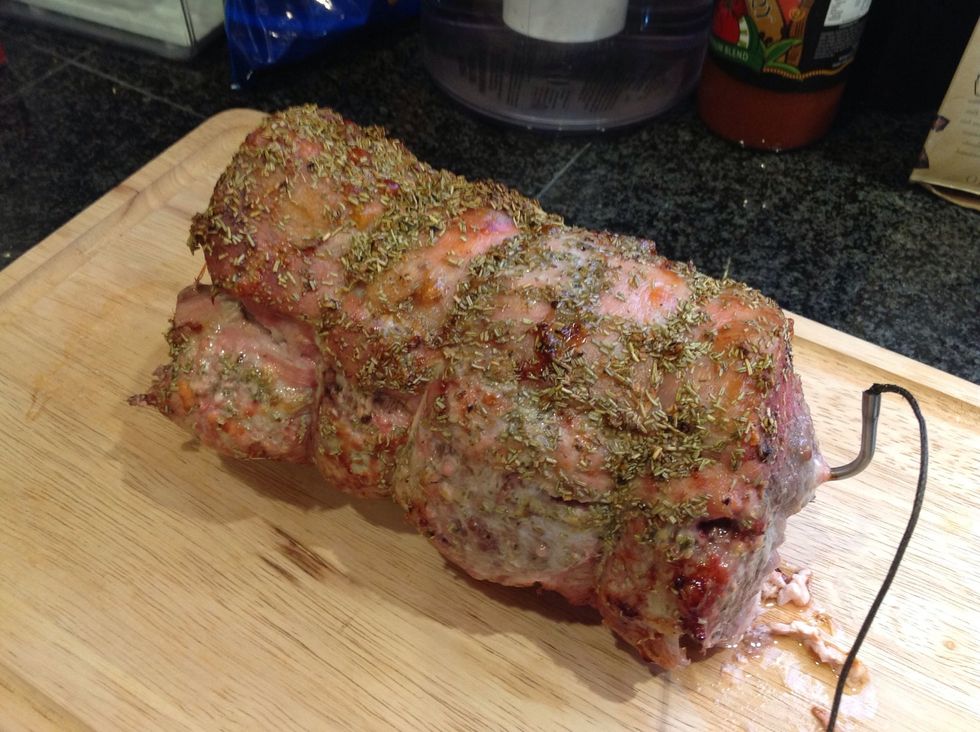 Once the alarm sounds remove roast and allow to rest. This 5 pounder from Costco took just short of two hours in the oven for comparison.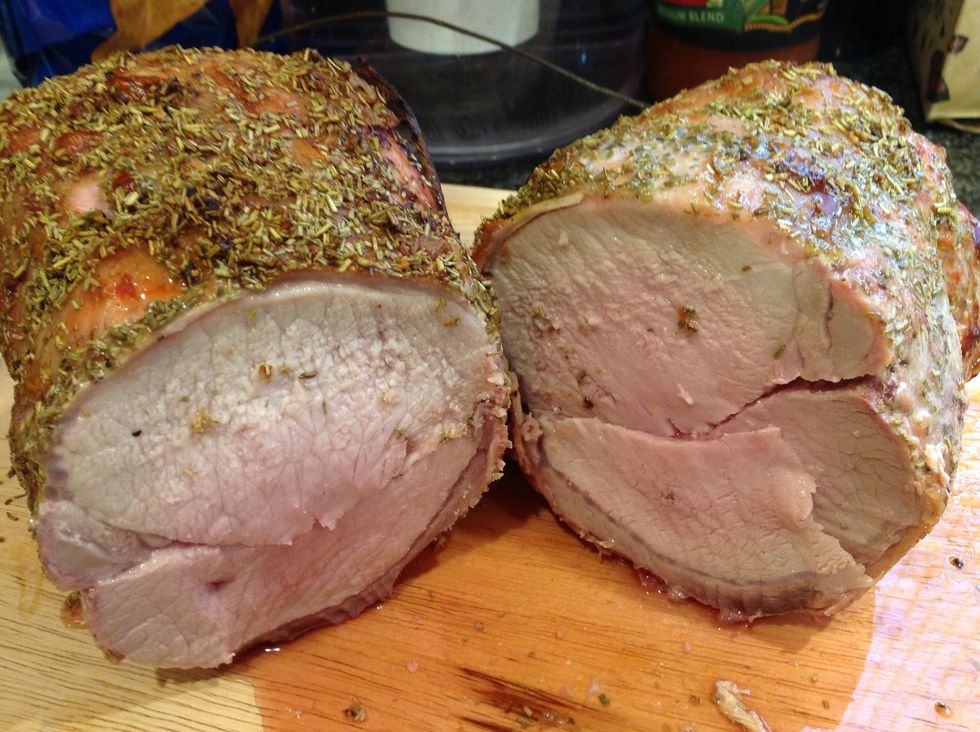 There you have it, a succulent pork roast with hardly any effort. I like to slice thin and use in Cuban sandwiches. Enjoy!
1.0 Roasting pan with rack
Aluminum foil
5.0lb Pork roast
1.0Tbsp Olive oil
3.0Tbsp Rosemary
1.0tsp Salt
1.0tsp Ground pepper