Including a recipe for my mom's traditional stuffing.
29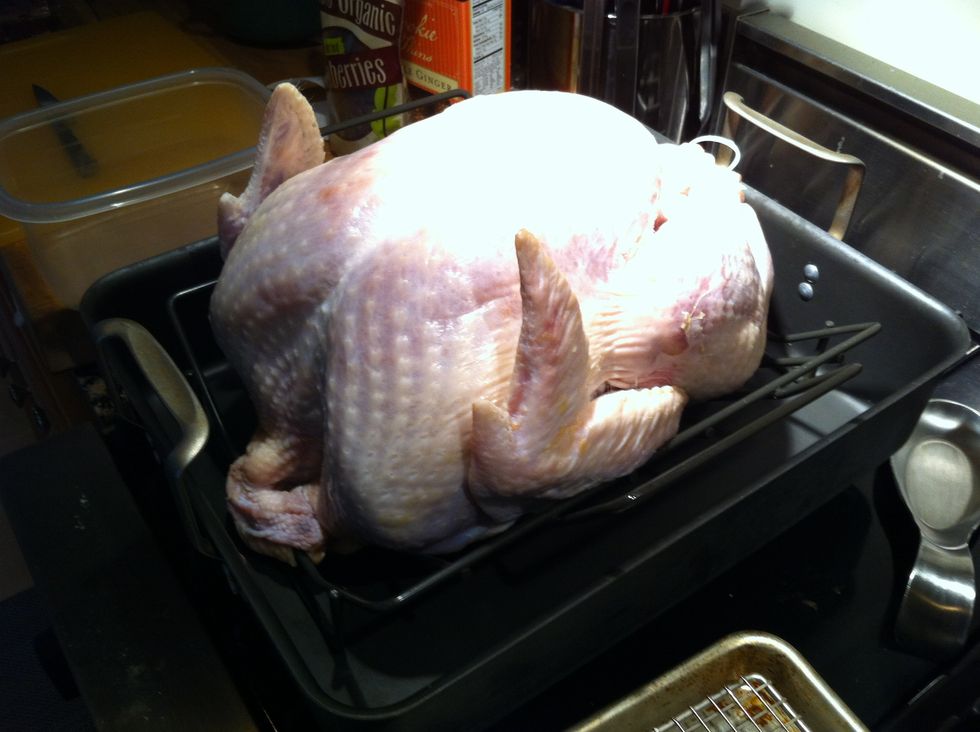 Remove the turkey from the refrigerator, remove giblets from cavity, and let it come to room temperature.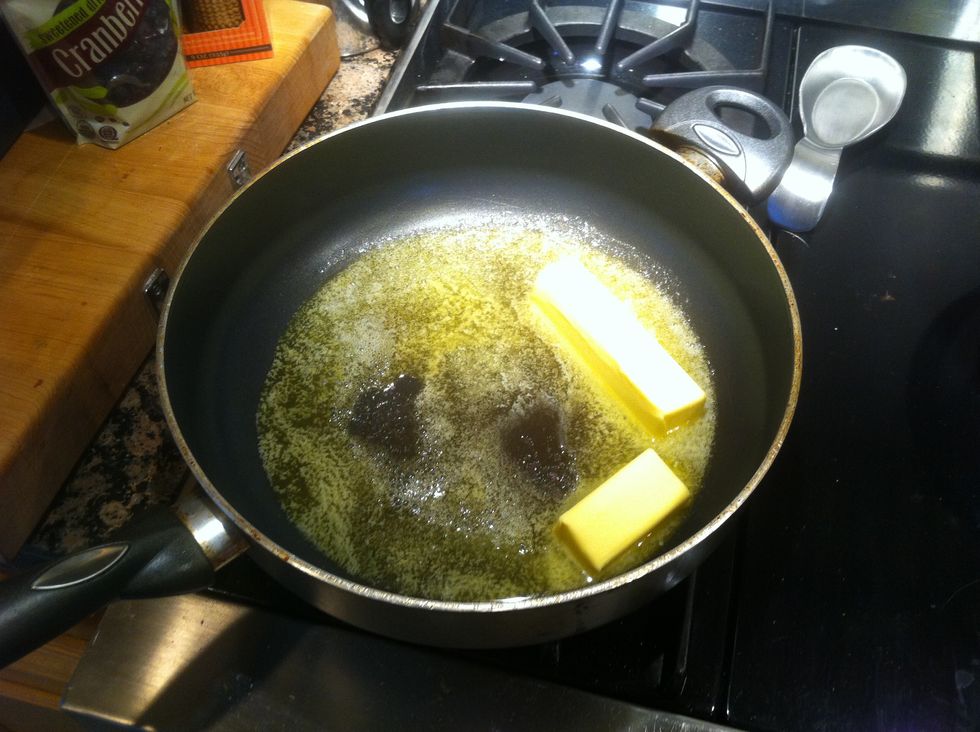 Melt butter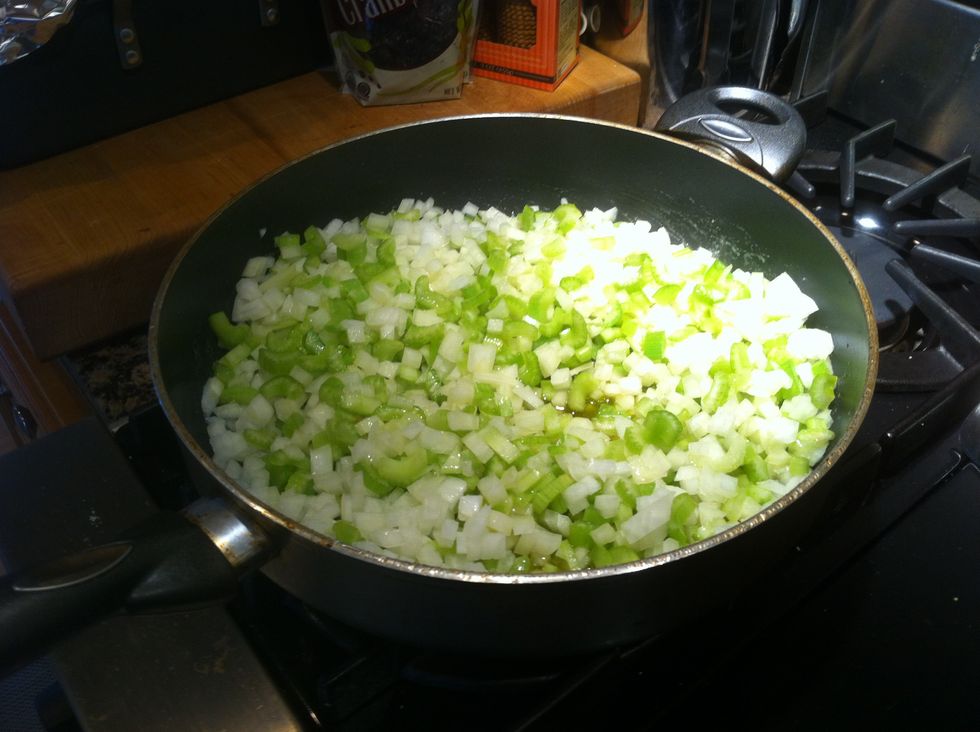 Add celery and onions and cook until just tender (5-7 minutes)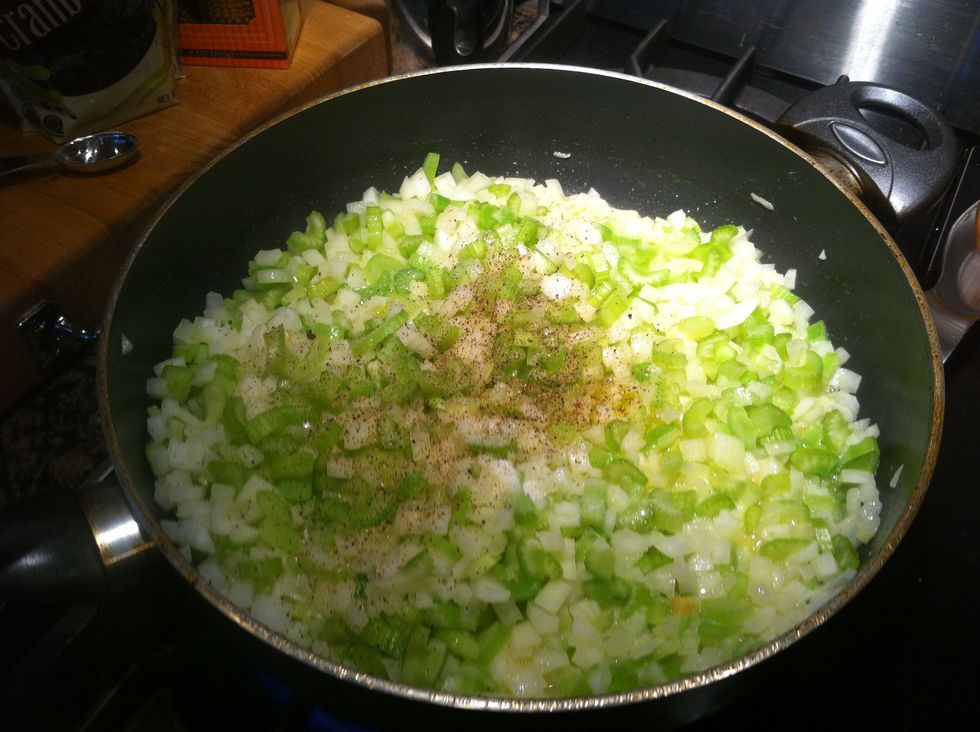 Season with salt and pepper to taste.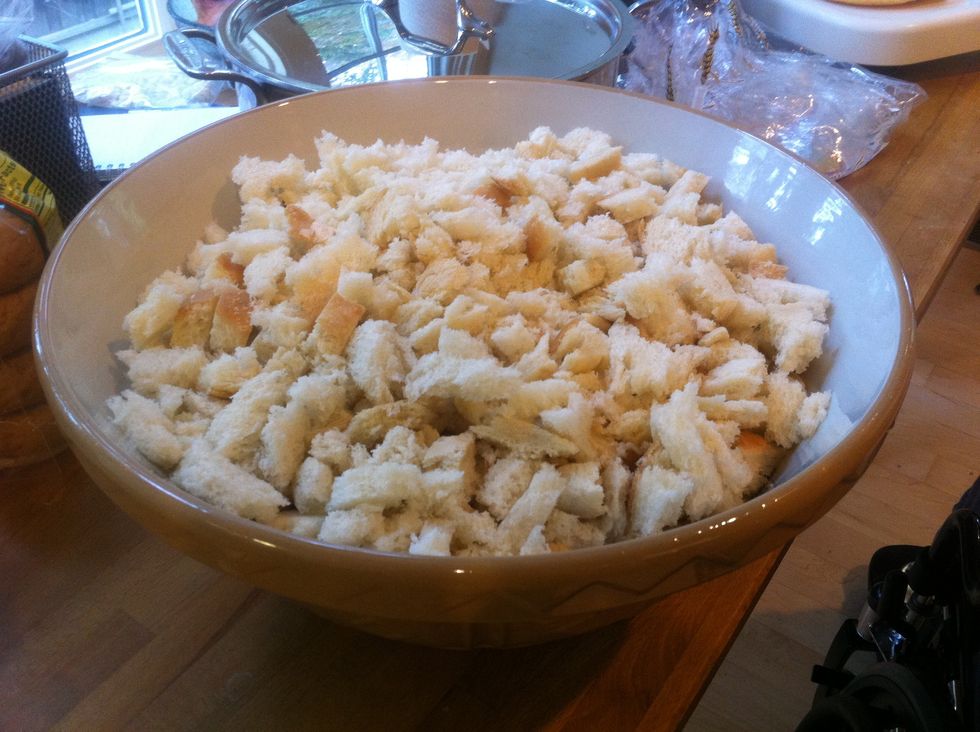 Place torn bread into the largest bowl you own.
Add eggs and cooked vegetables to bread.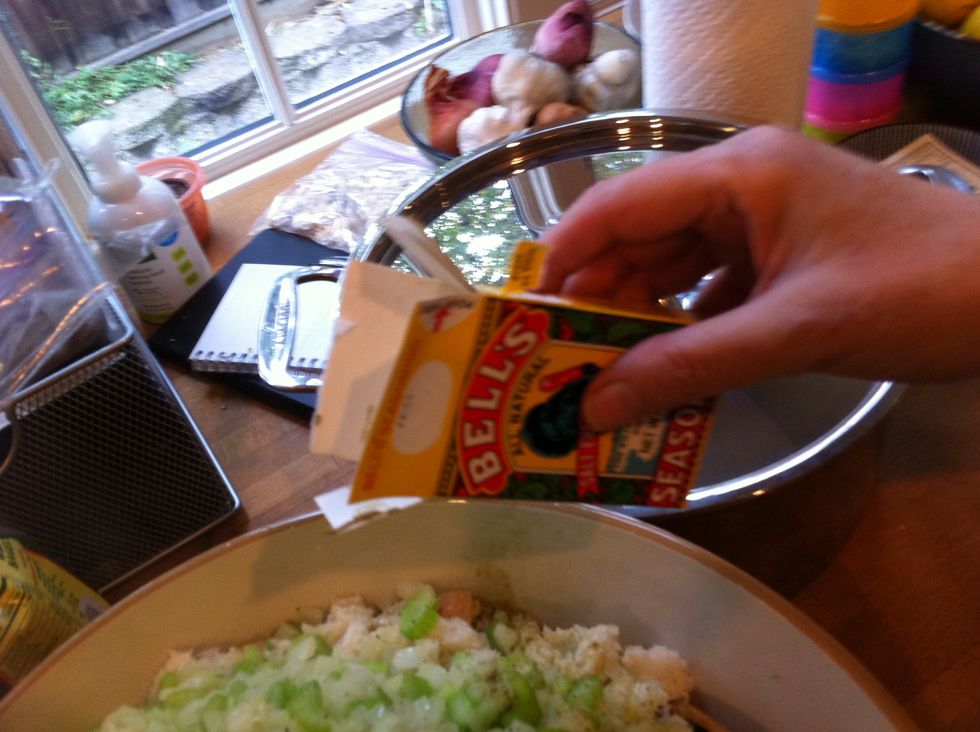 Mix and add poultry seasoning to taste. Don't skimp on the spices.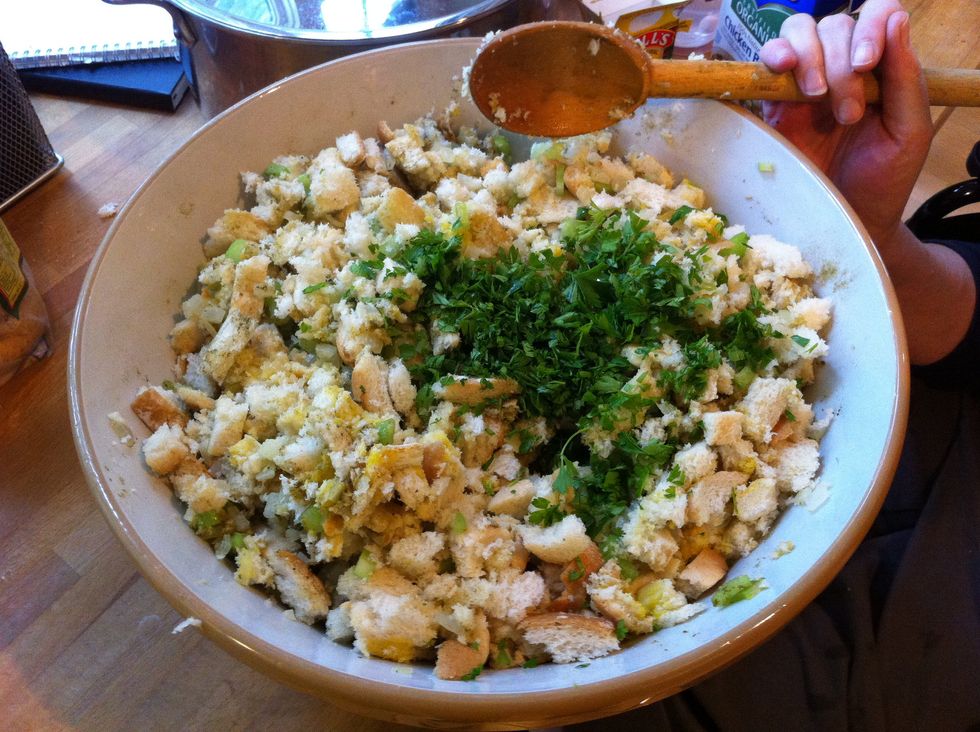 Add parsley and fold until just mixed.
Pull away the skin from the neck and stuff the neck cavity until full (1-2 cups). Fold the neck underneath the bird and place on the cooking rack.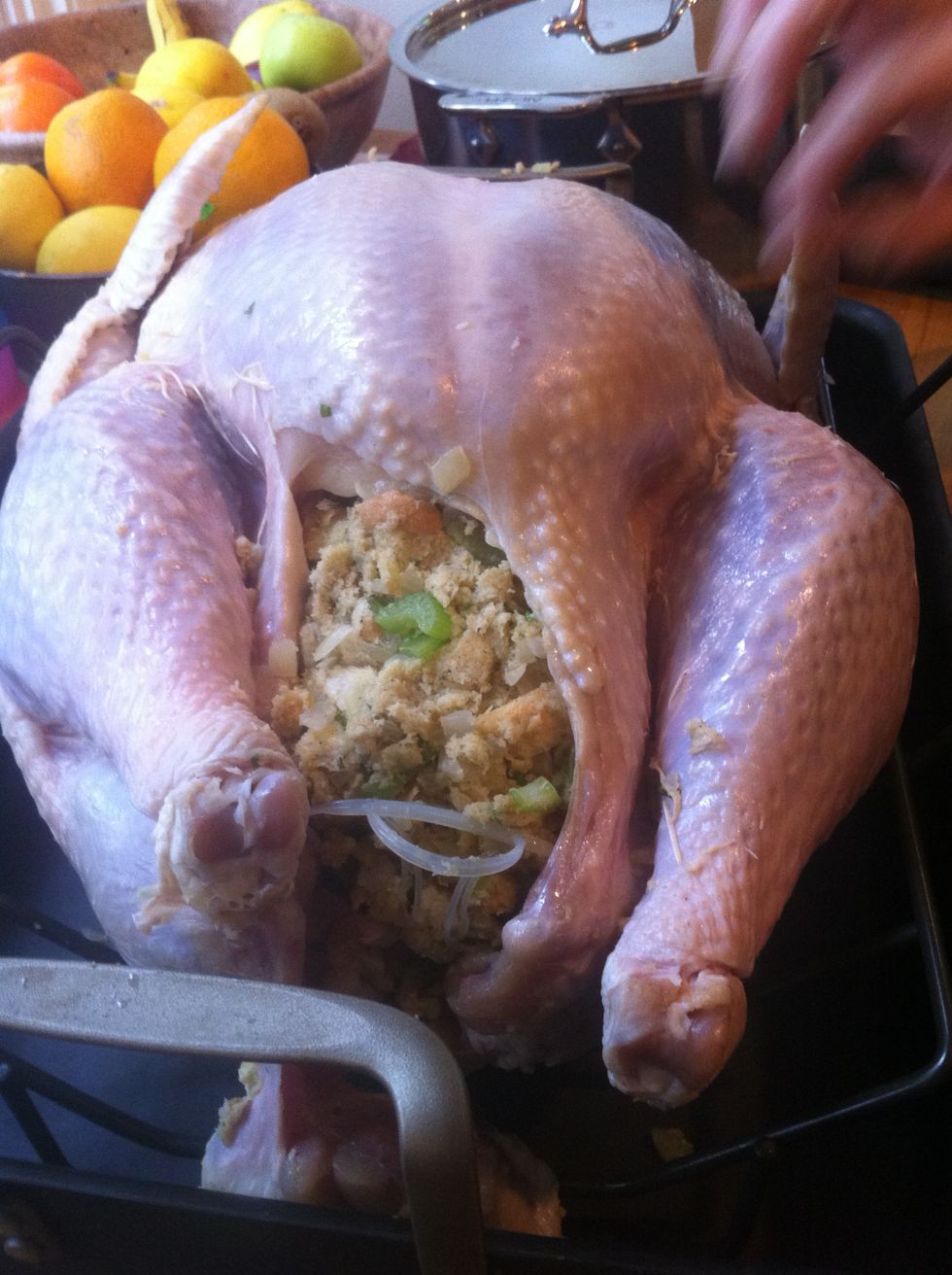 Stuff the cavity of the bird with as much of the remaining stuffing as you can, until it forms a delicious mound.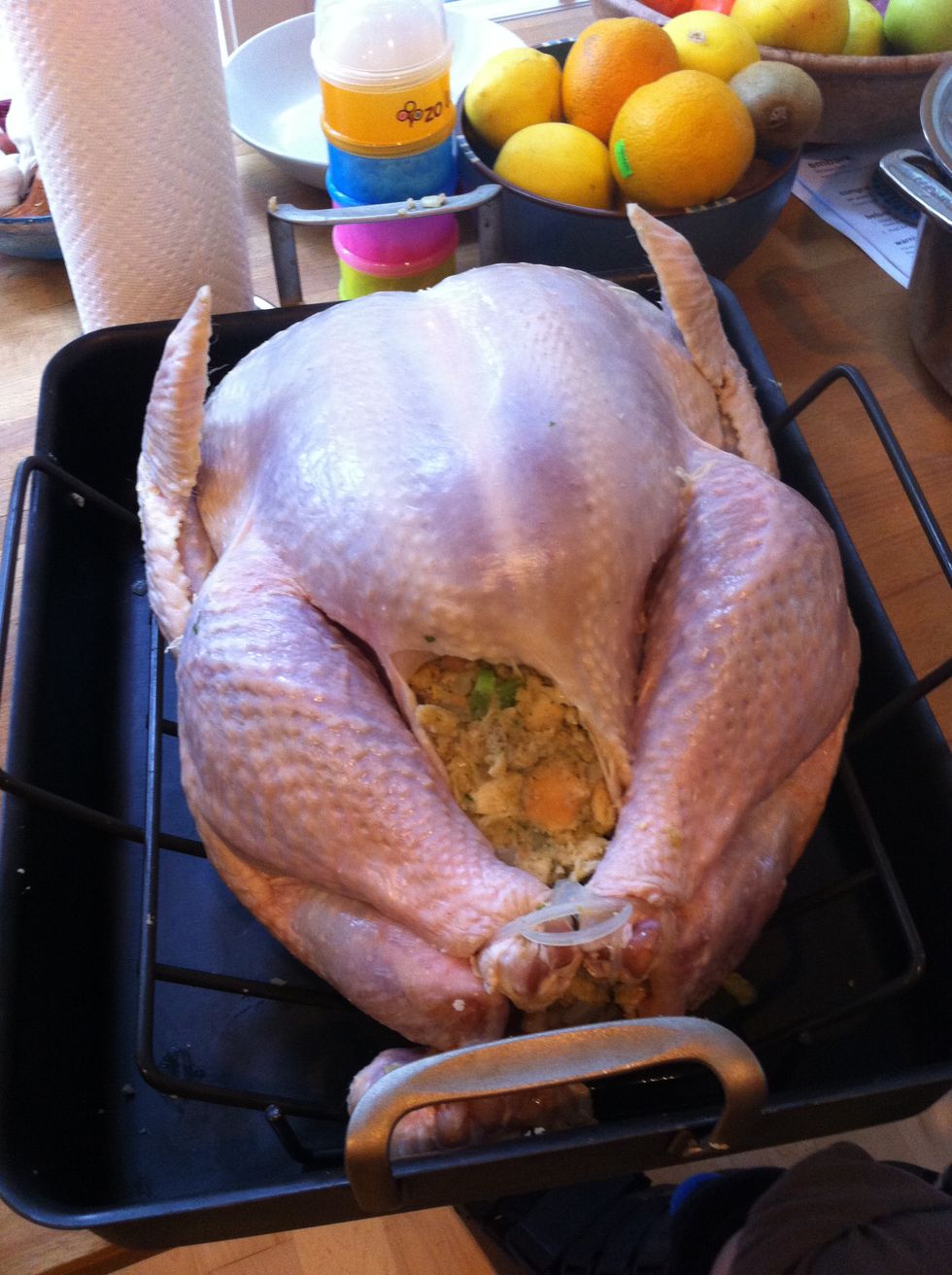 Tie the legs back together and appreciate your stuffed bird.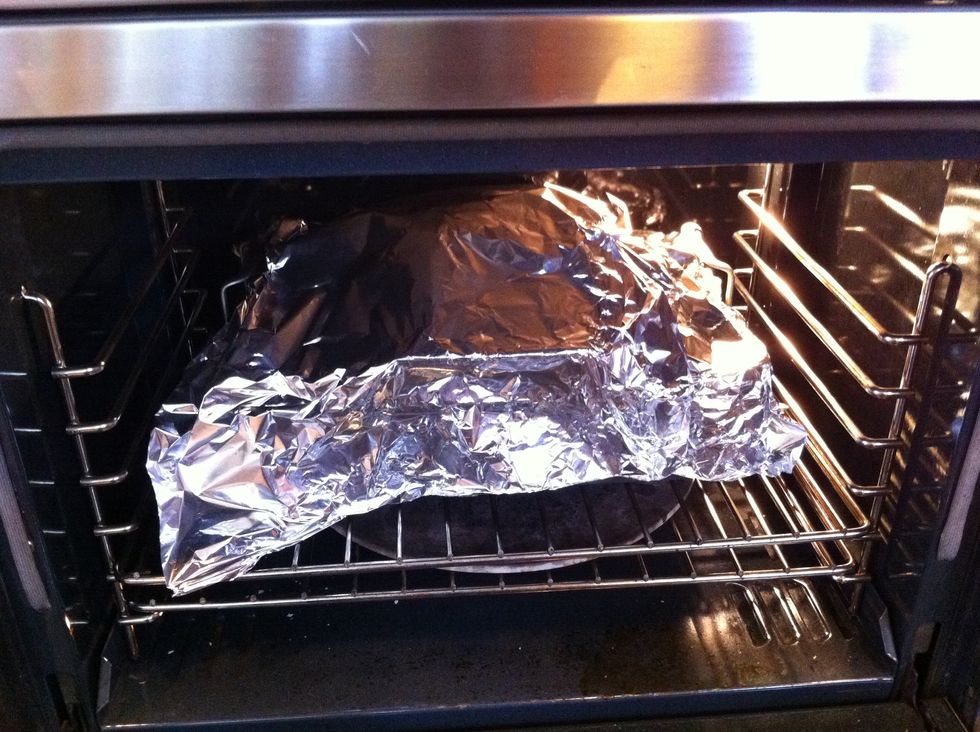 Cover your bird with aluminum foil (to prevent overcooking the skin) and place in the oven at 325 degrees.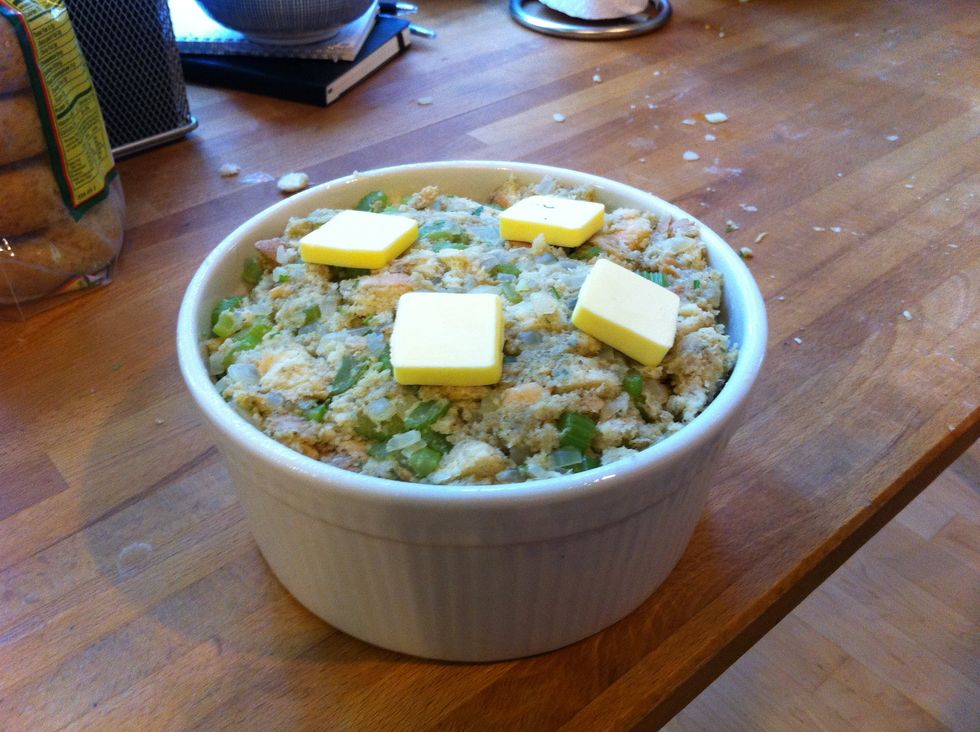 Place the remaining stuffing (you do want leftovers of this amazing stuff, right?), dot with butter, cover, and refrigerate.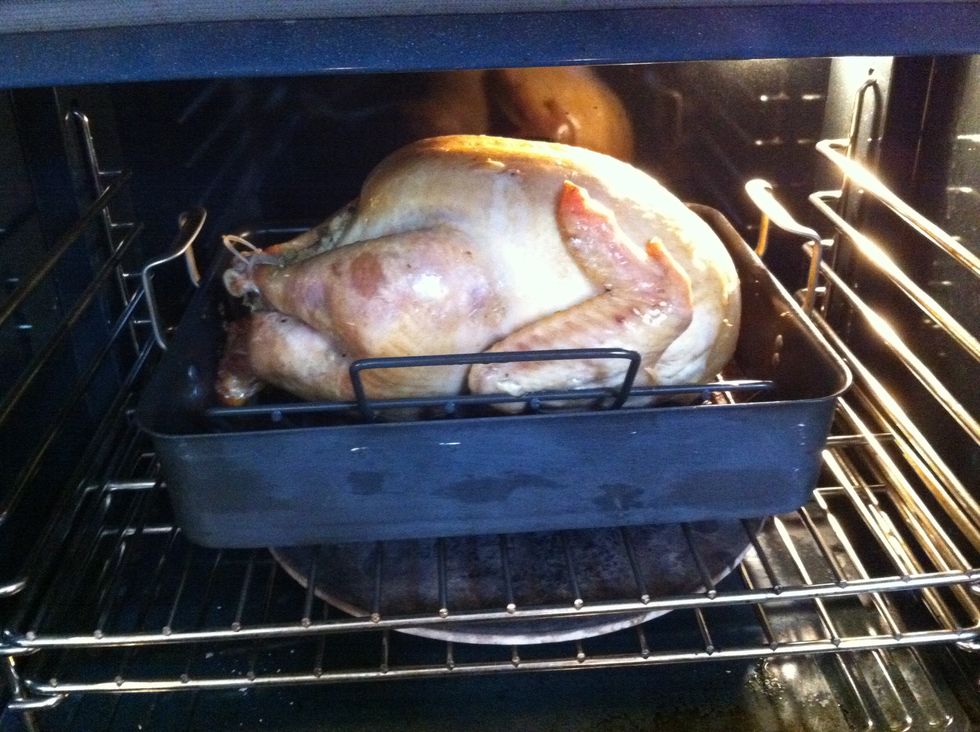 Baste the turkey roughly every hour. You can take off the aluminum foil once the bird has come up to about 140 degrees, or roughly 2/3 of the cooking time. Reserve the foil for resting the bird.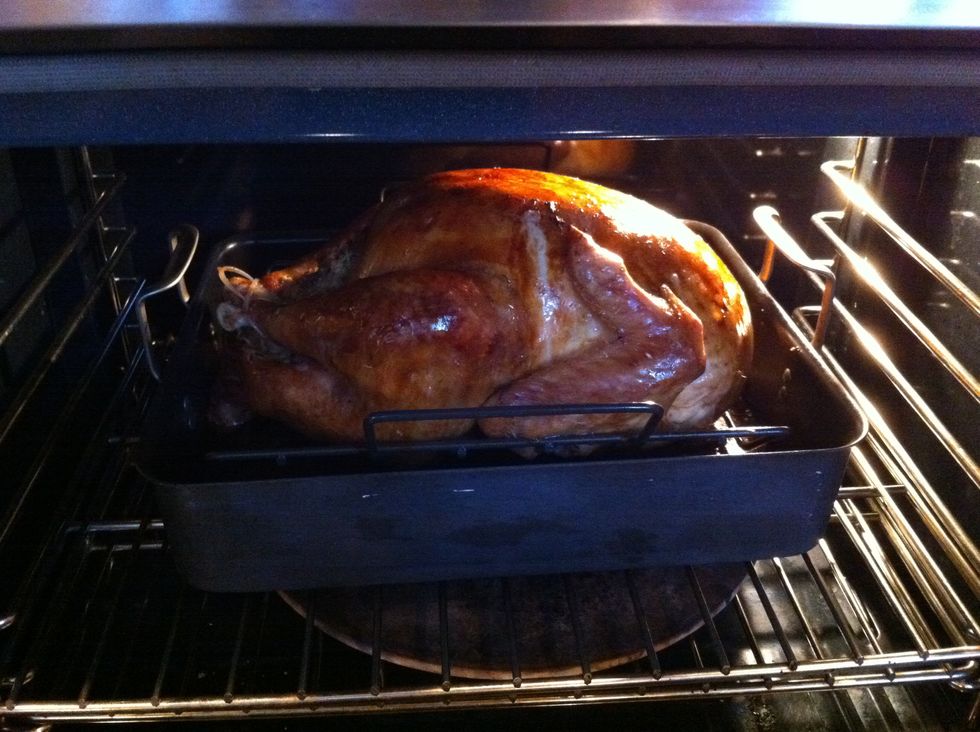 Let the bird roast until an instant read thermometer shows 170 degrees in the middle of the breast, the leg and thigh.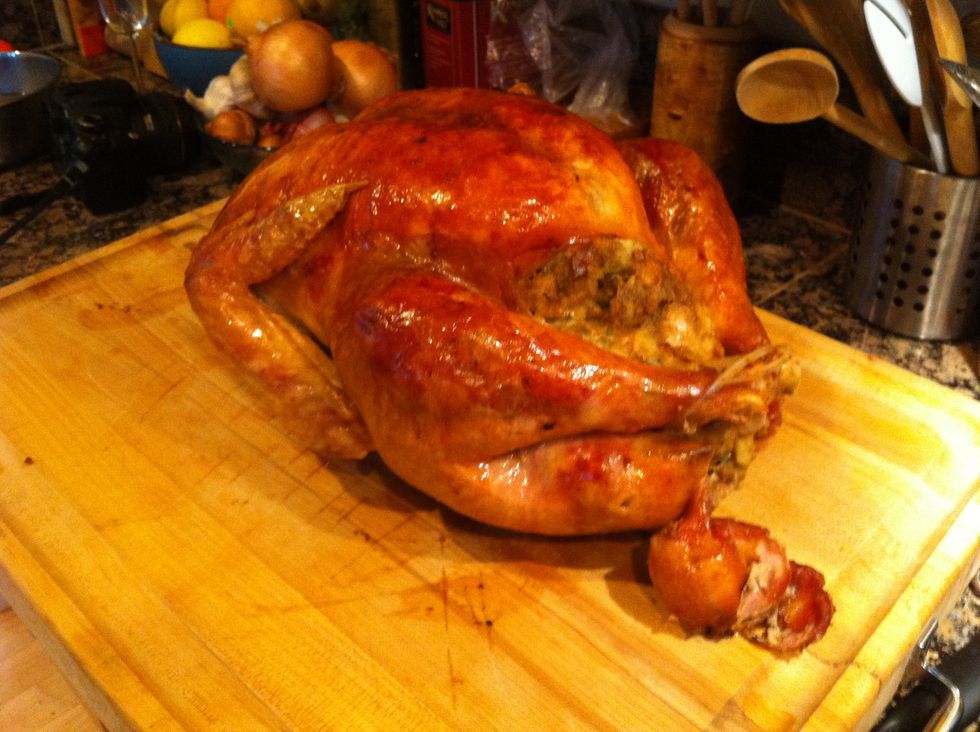 Remove the bird from the oven and place on a cutting board. Admire its roasted appearance. Cover with foil and let rest for at least 30 minutes.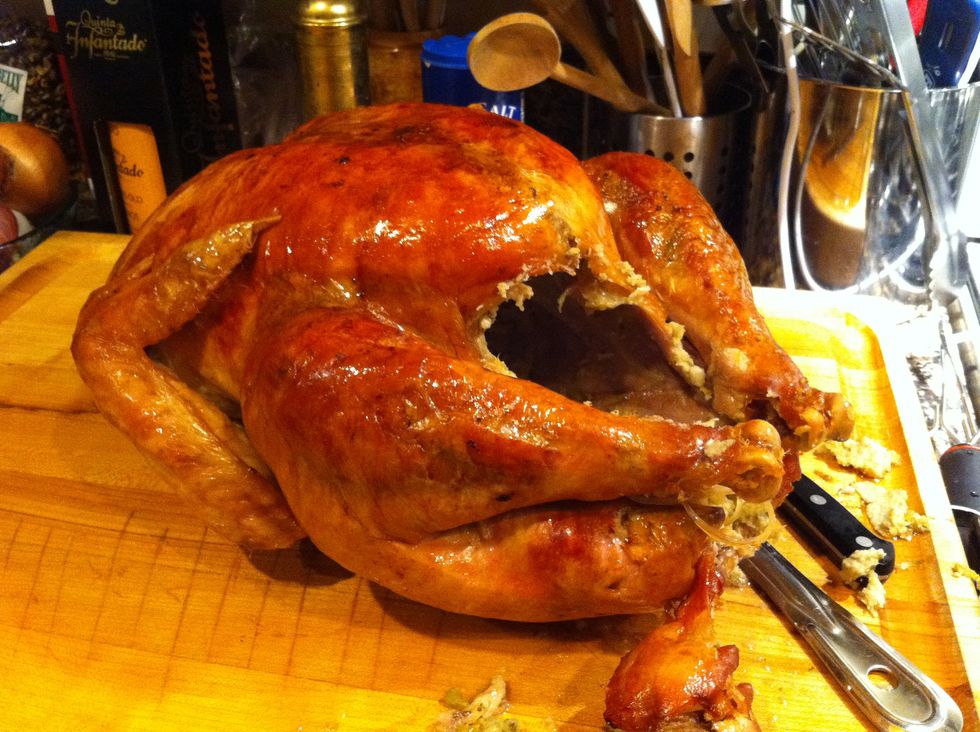 Remove the stuffing, carve the turkey and enjoy!
2.0 White Bread
2.0 Onion
1.0 Celery
1.0tsp Salt
0.0tsp Pepper
4.0 Eggs
2.0Tbsp Poultry Seasoning
17.0lb Turkey
12.0Tbsp Butter