Weigh out 450g of fresh tomatoes
Roughly chop 1 onion and 3 sticks of celery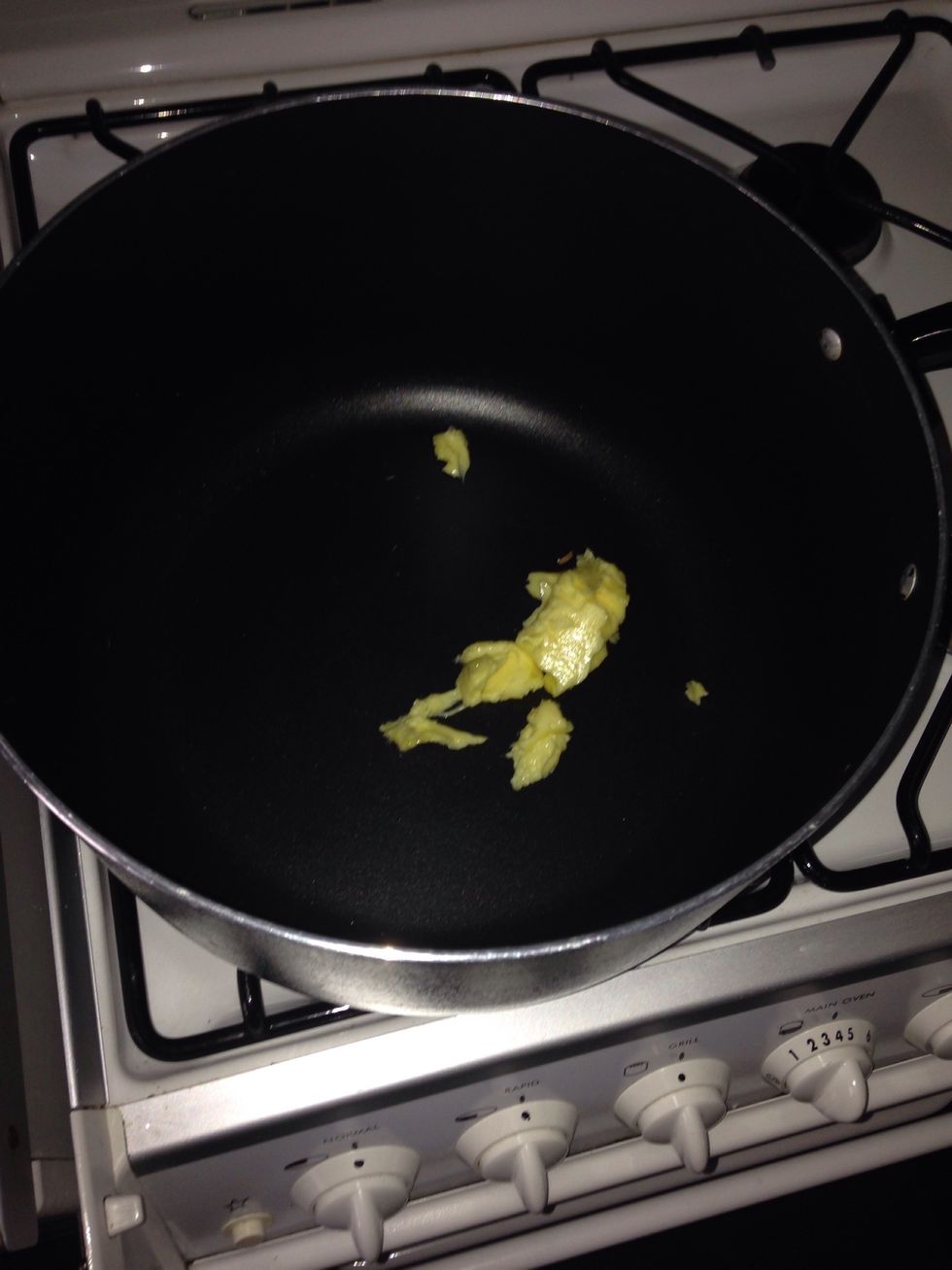 Melt 1tablespoon of salted butter in a large non stick pan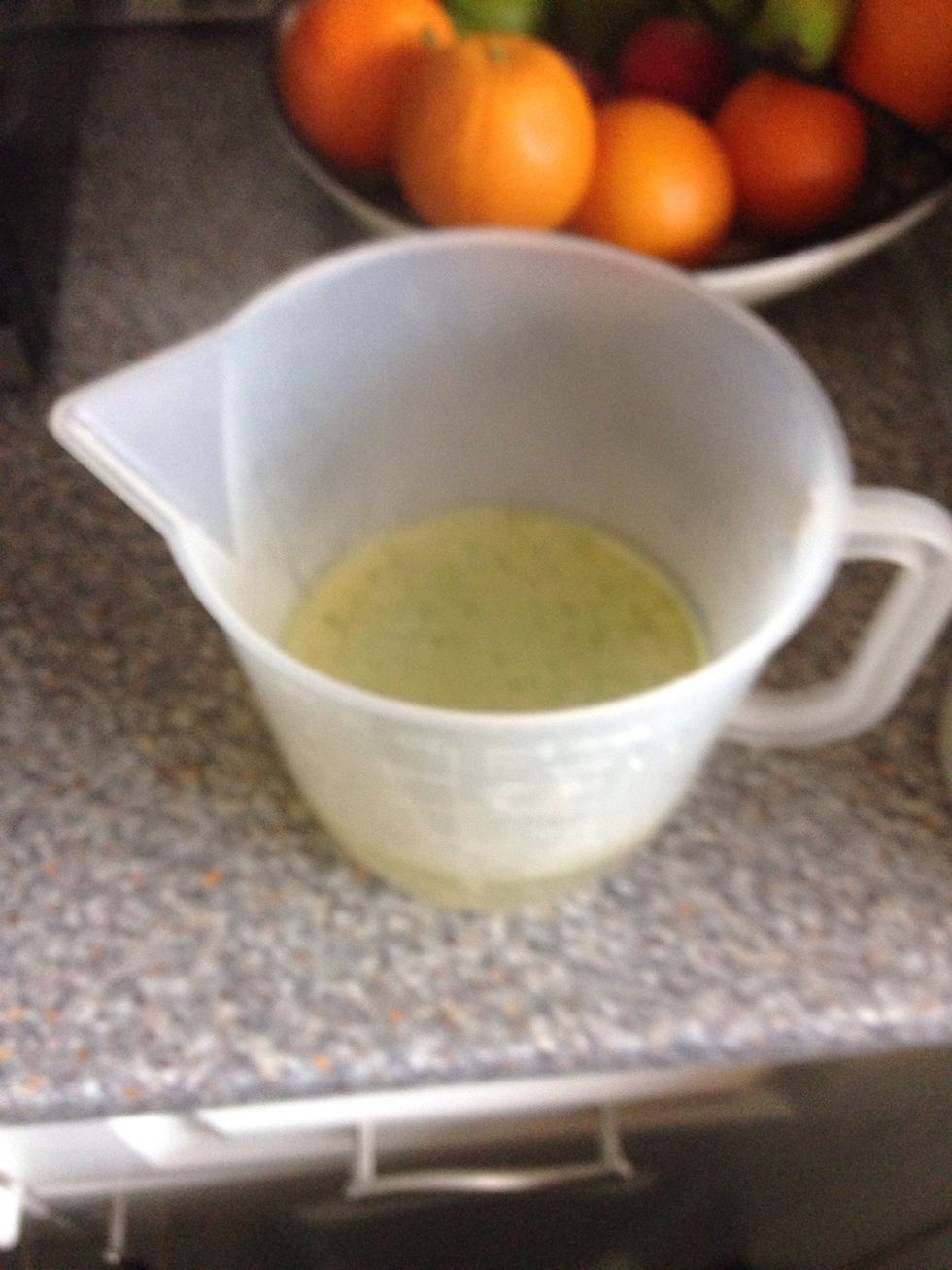 Place 2 vegetable stock cubes in a jug and make 1 litre of stock.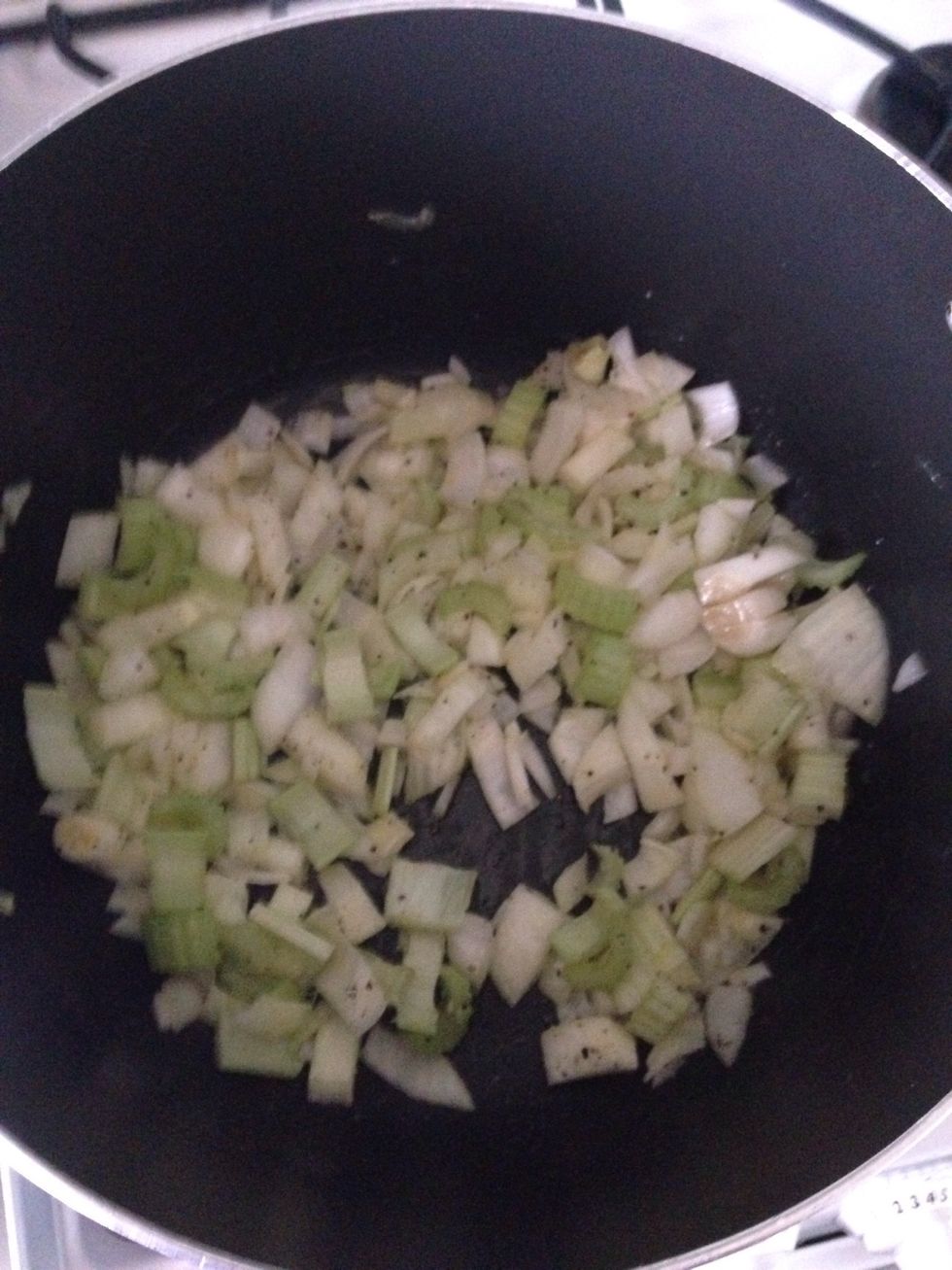 Coat the onion and celery in the melted butter and slowly simmer until soft. When softened add 2 tablespoons of plain flour. Also add garlic, salt and pepper.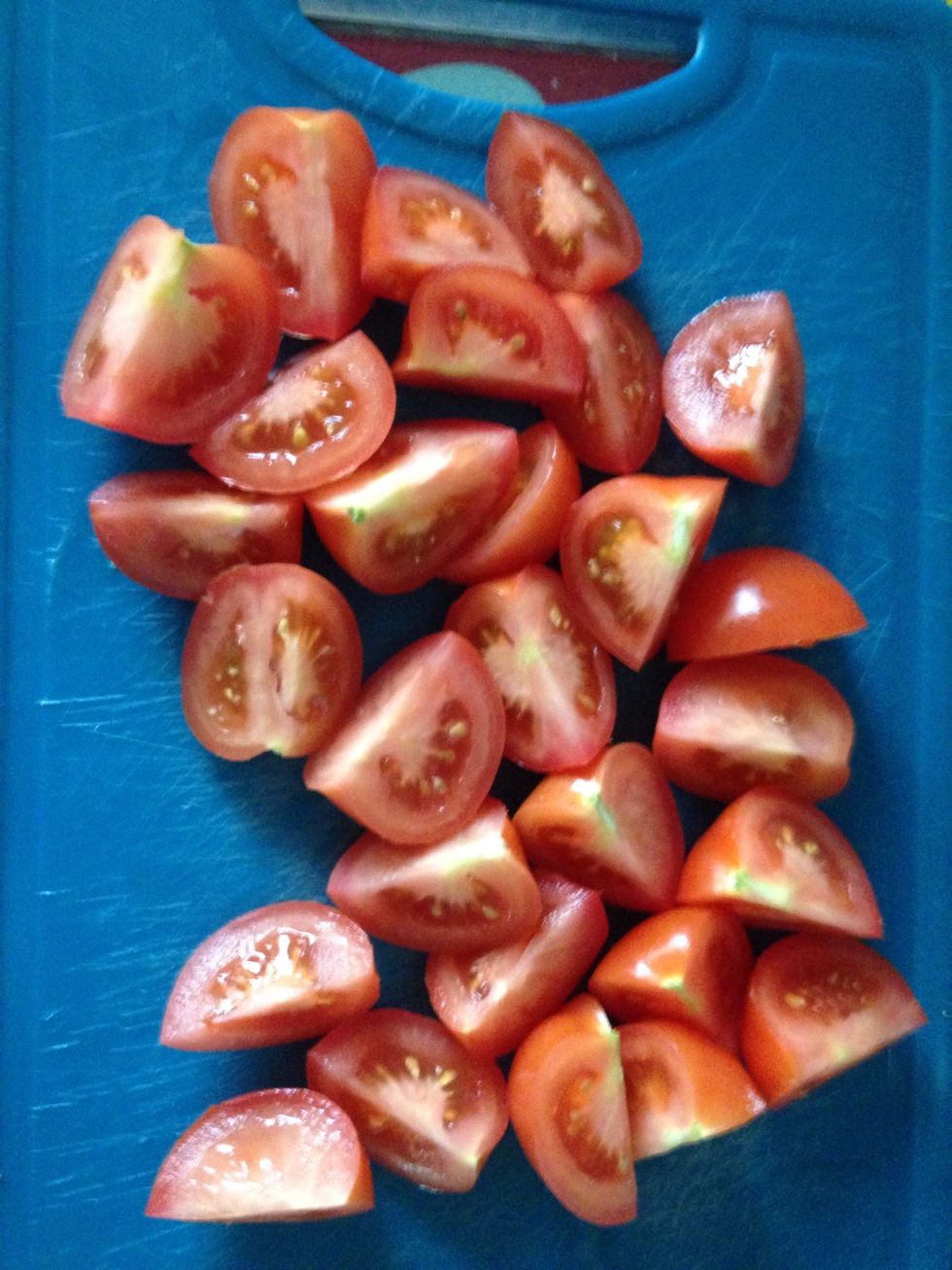 While the onion and cutely simmer cut your fresh tomatoes in 1/4's.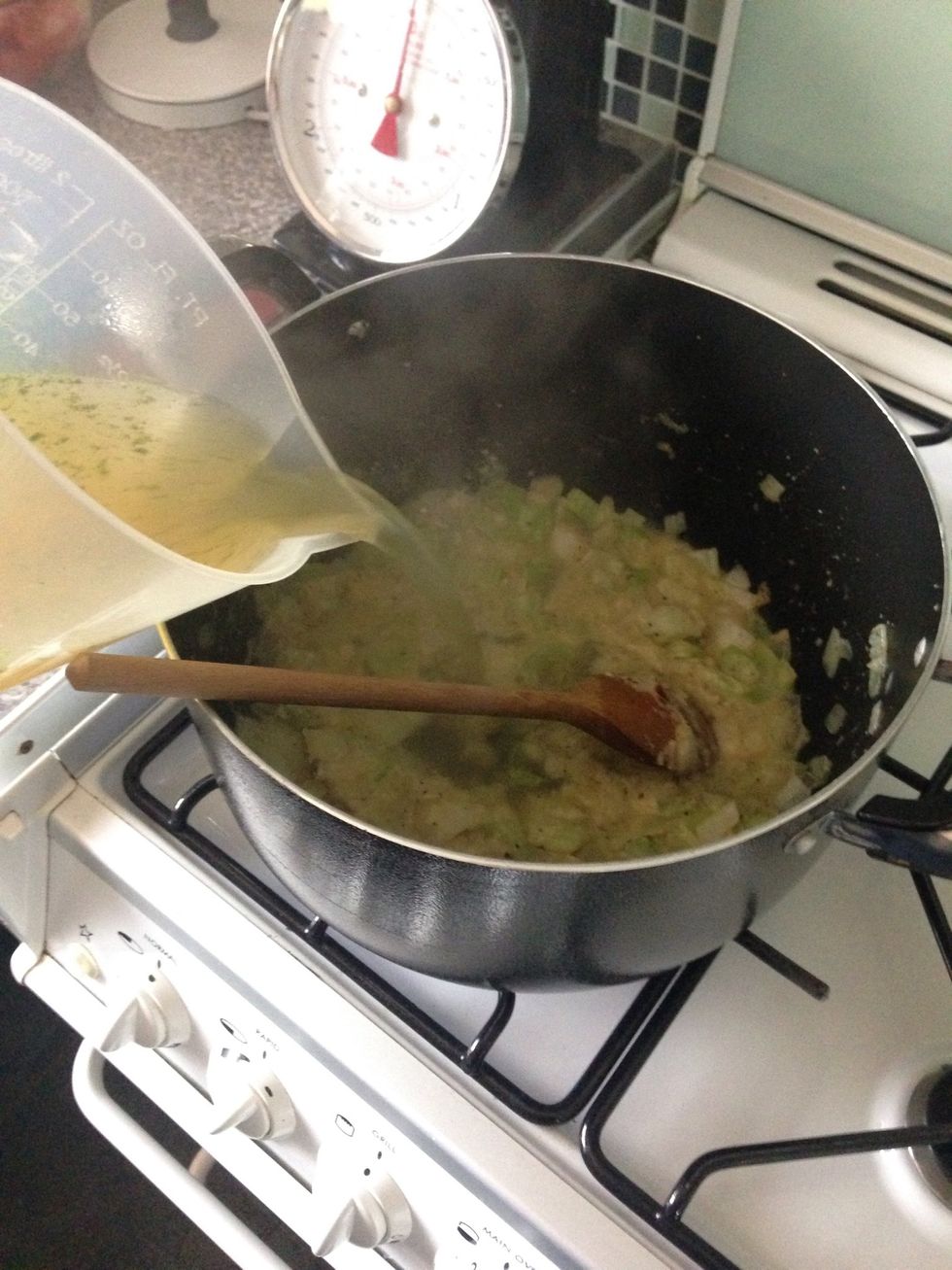 When softened add your vegetable stock to your pan.
Add the tomatoes.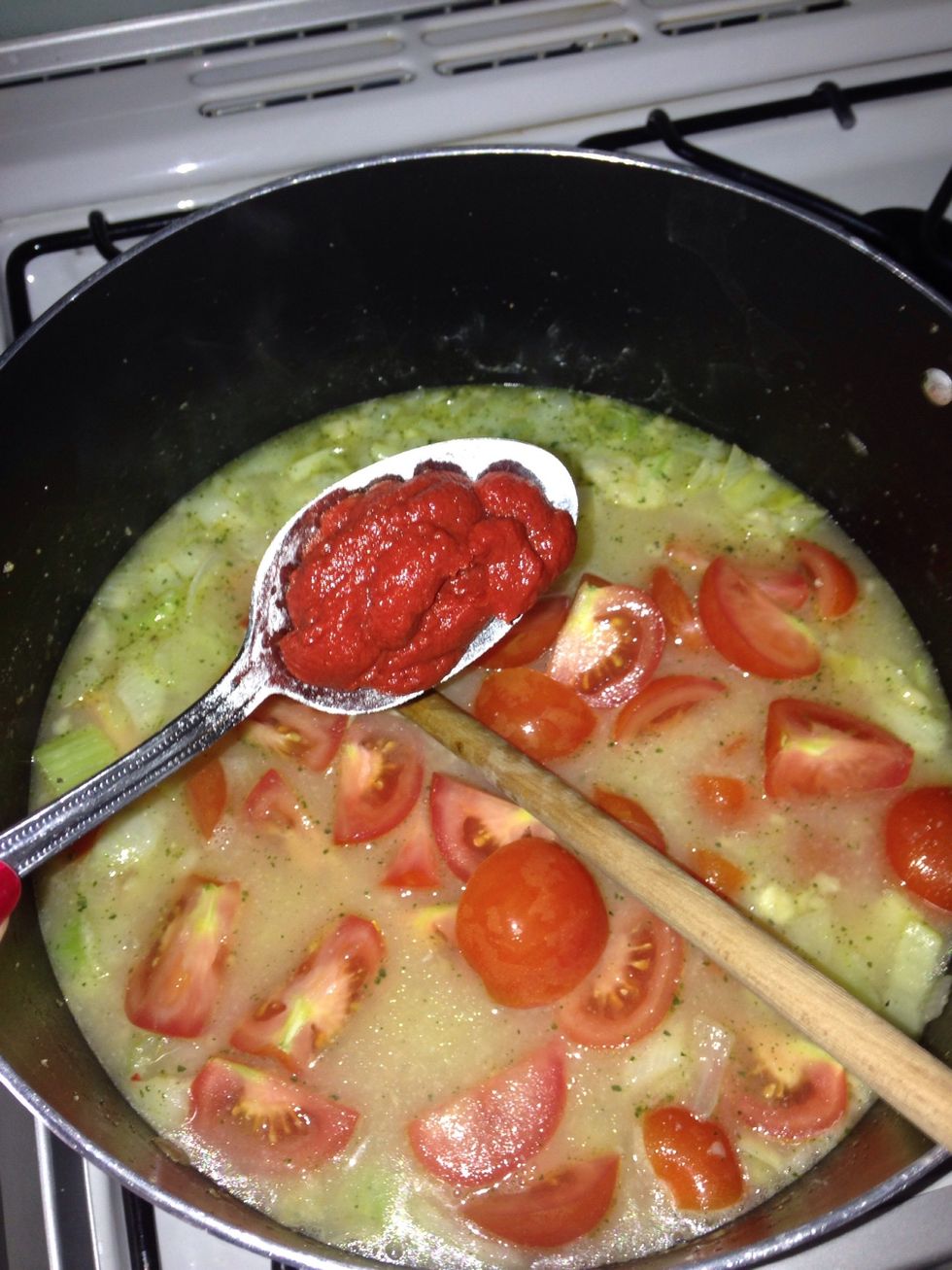 Before leaving to simmer add 1-2 tablespoons of concentrated tomato purée.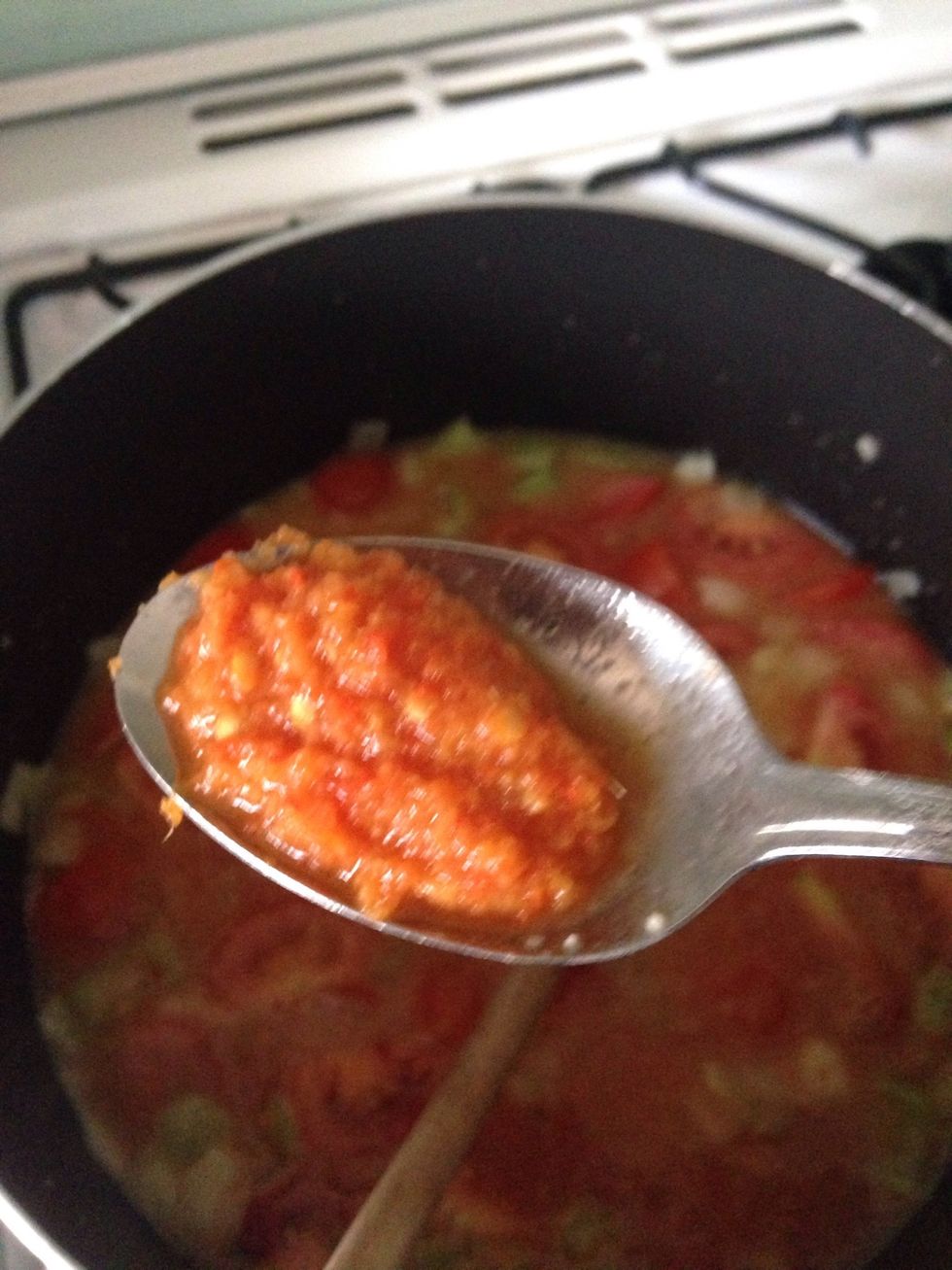 Depending on how spicy you like your food add between 1teaspoon (for mild spice) to 3teaspoons (for spicy) of Caribbean hot pepper sauce.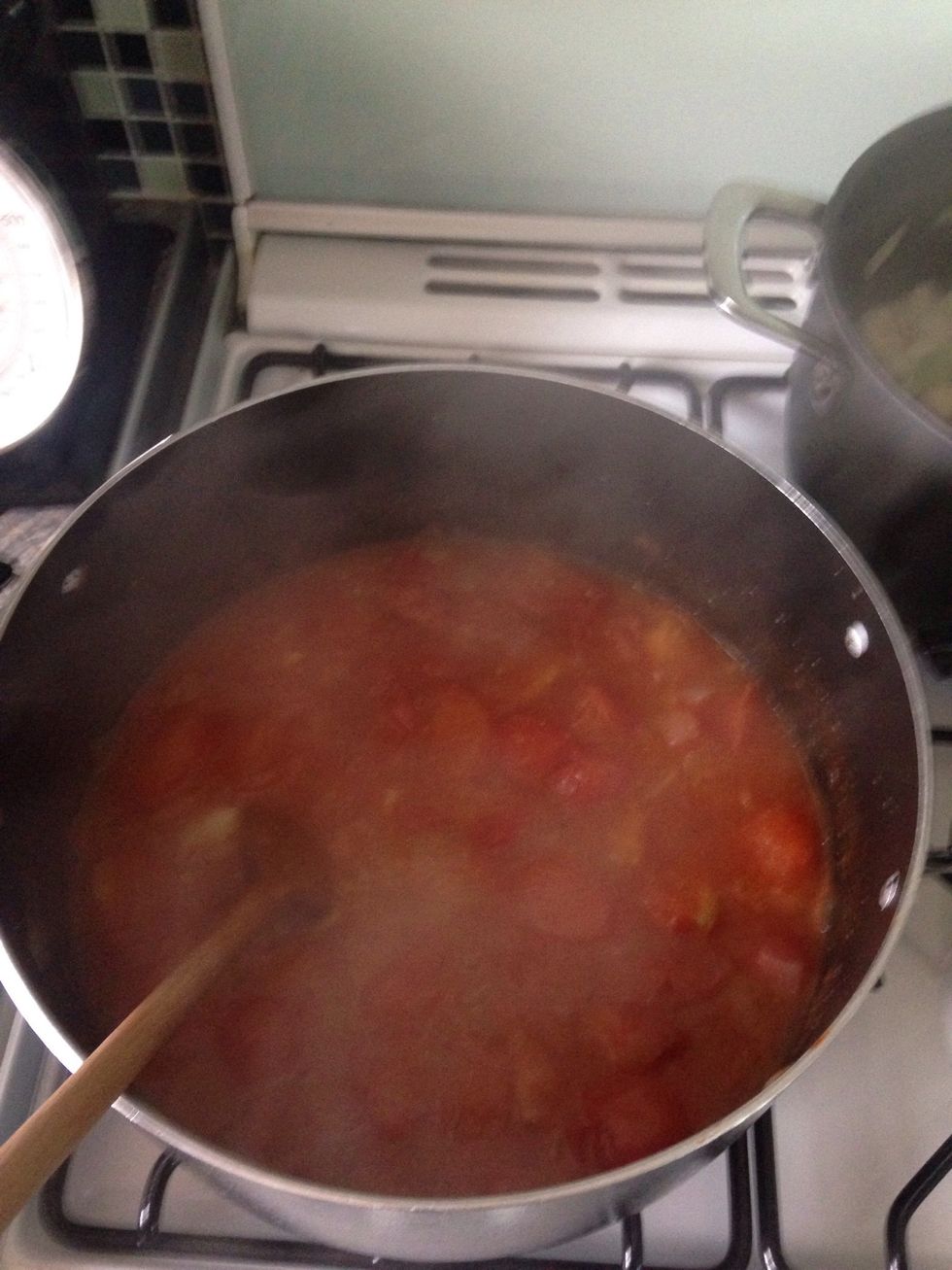 Leave to simmer for 30-45 minutes.
When cool use a blender to create a smooth soup.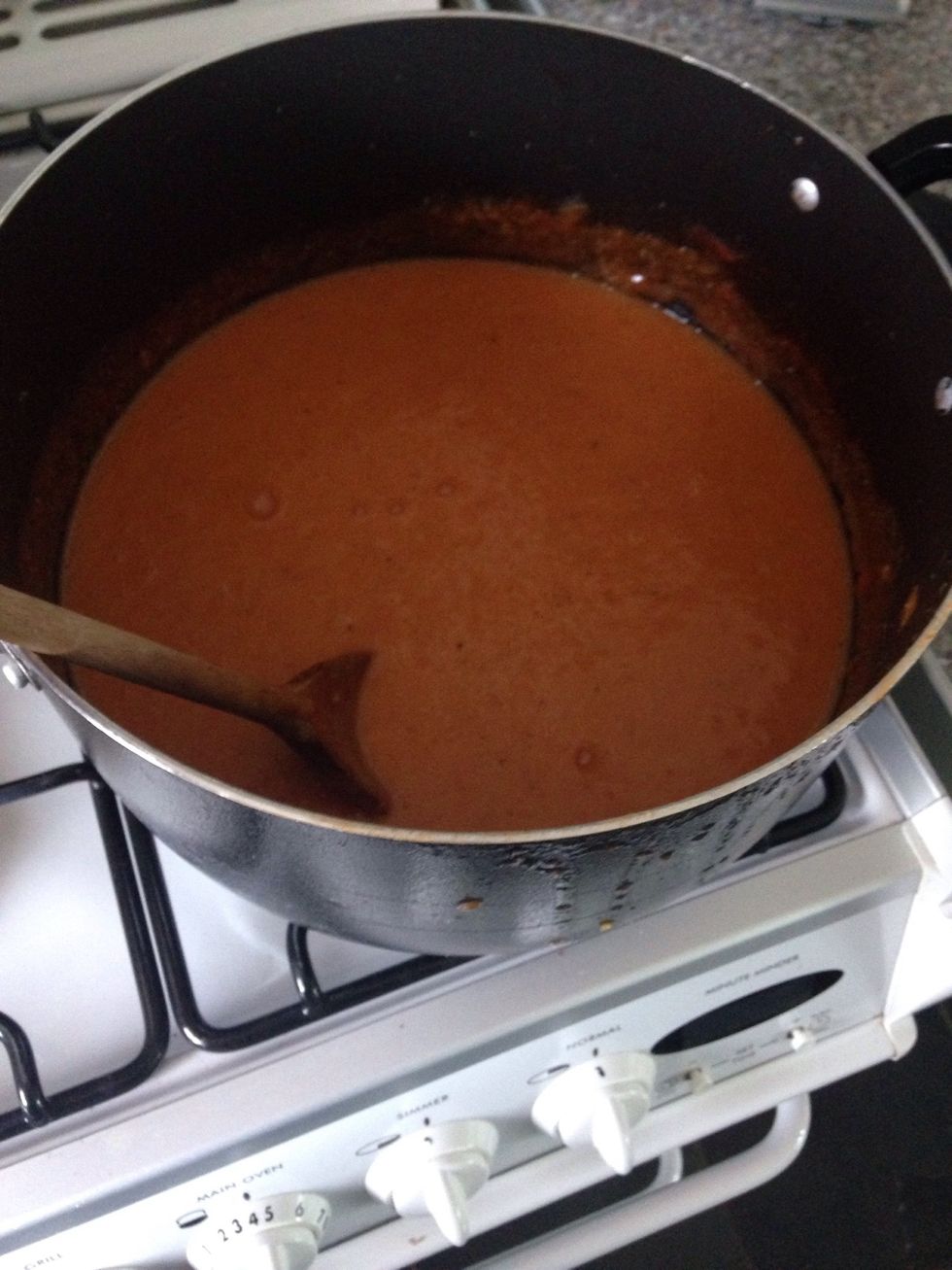 Now it is ready to enjoy. This recipe is also suitable for freezing.
450.0g Tomatoes
1.0 Onion
3.0 Celery sticks
1.0l Vegtable stock
2.0Tbsp Tomato puree
3.0tsp Caribbean sauce
1.0 Garlic
Salt (to taste)