Cook a Spicy Salmon Hash W/Yams & Potatoes
21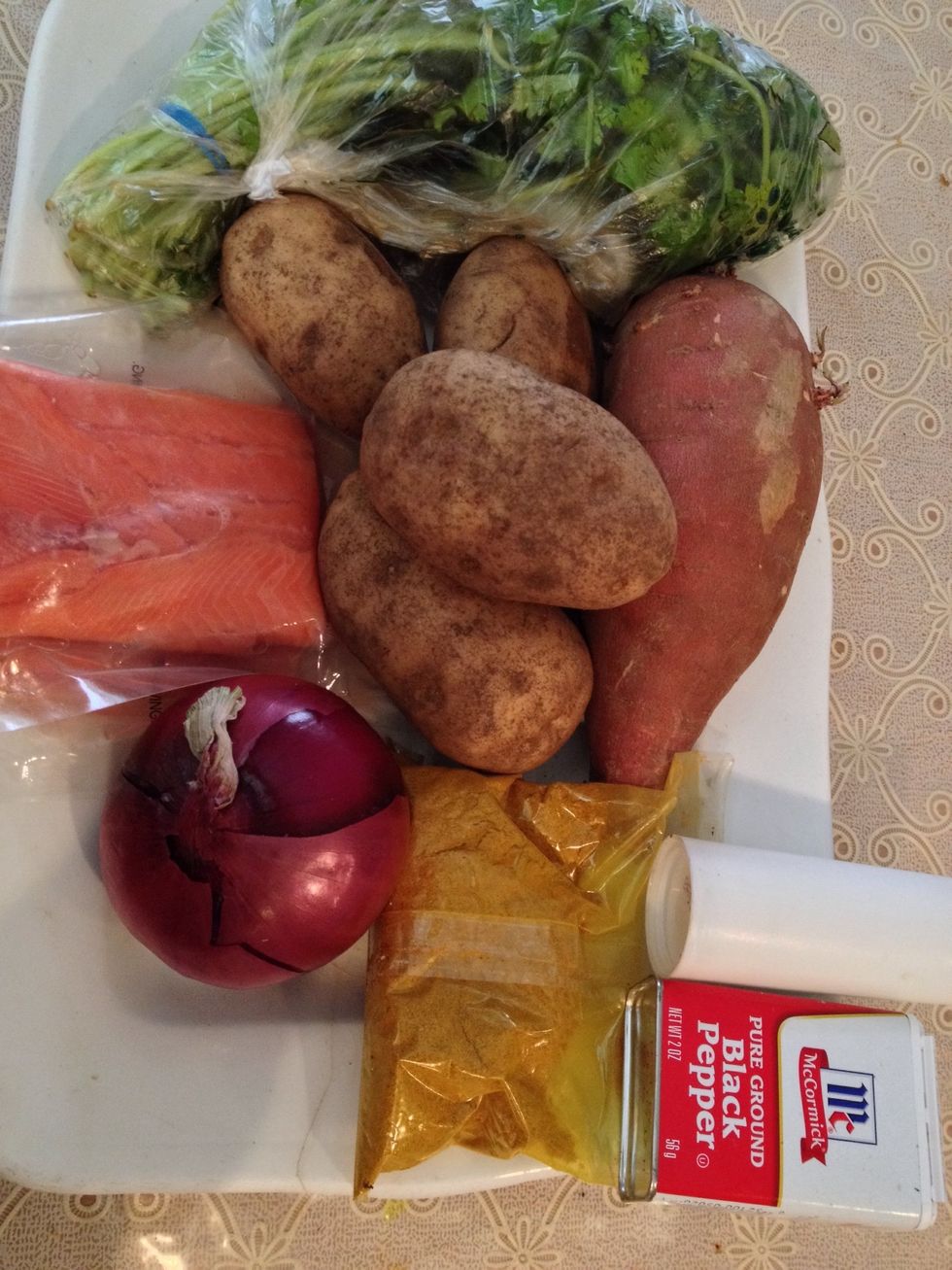 Gather ingredients..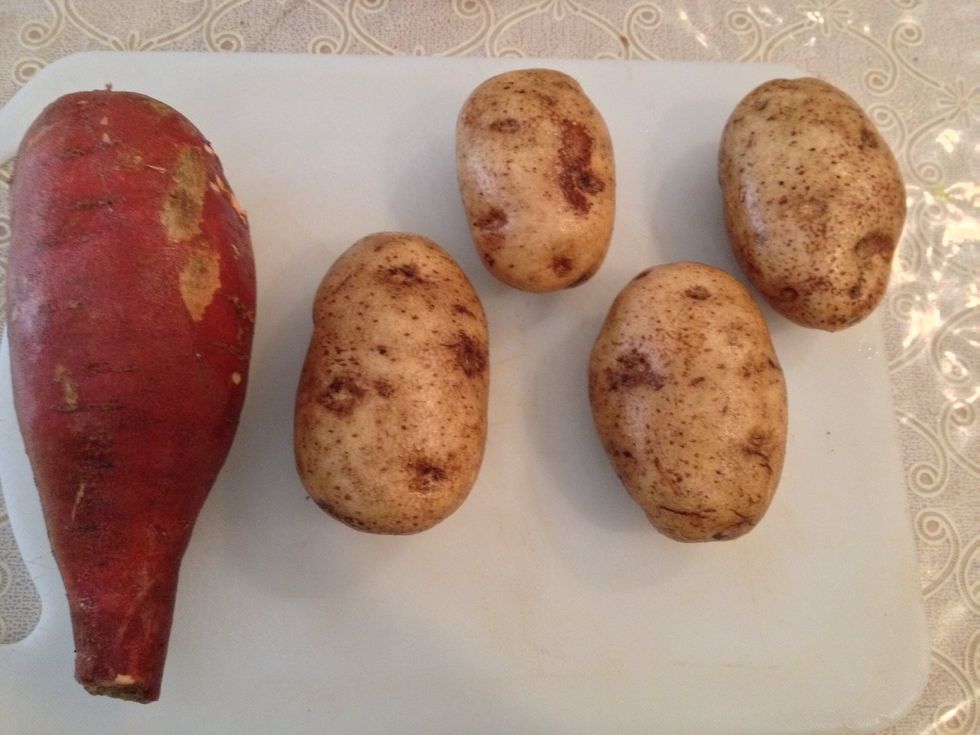 First, wash and dice your yams & potatoes. I ended up only dicing two potatoes and half of the yam..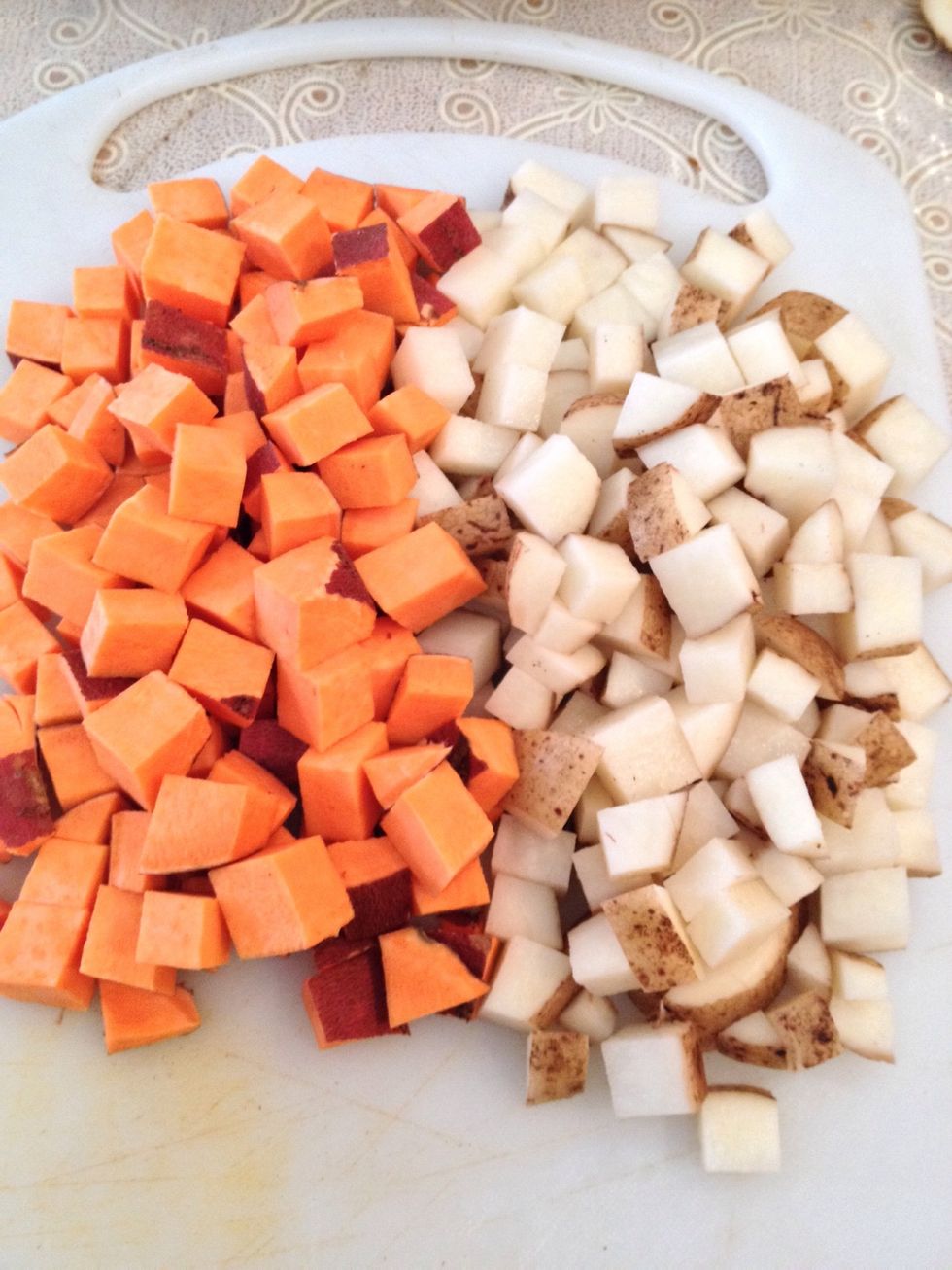 Nice bite size pieces (dice to your liking)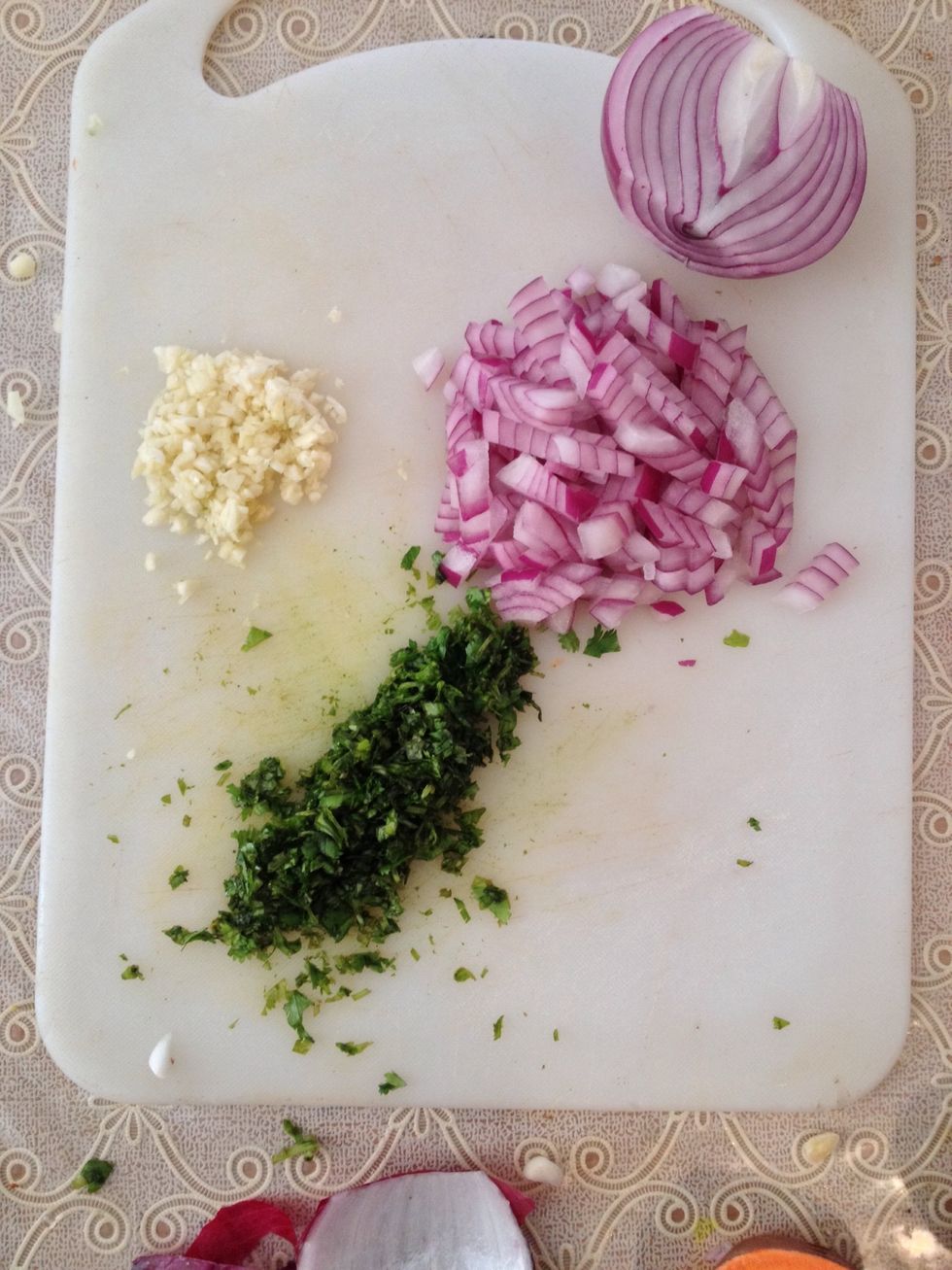 Mince your garlic, cilantro, and dice thinly your onion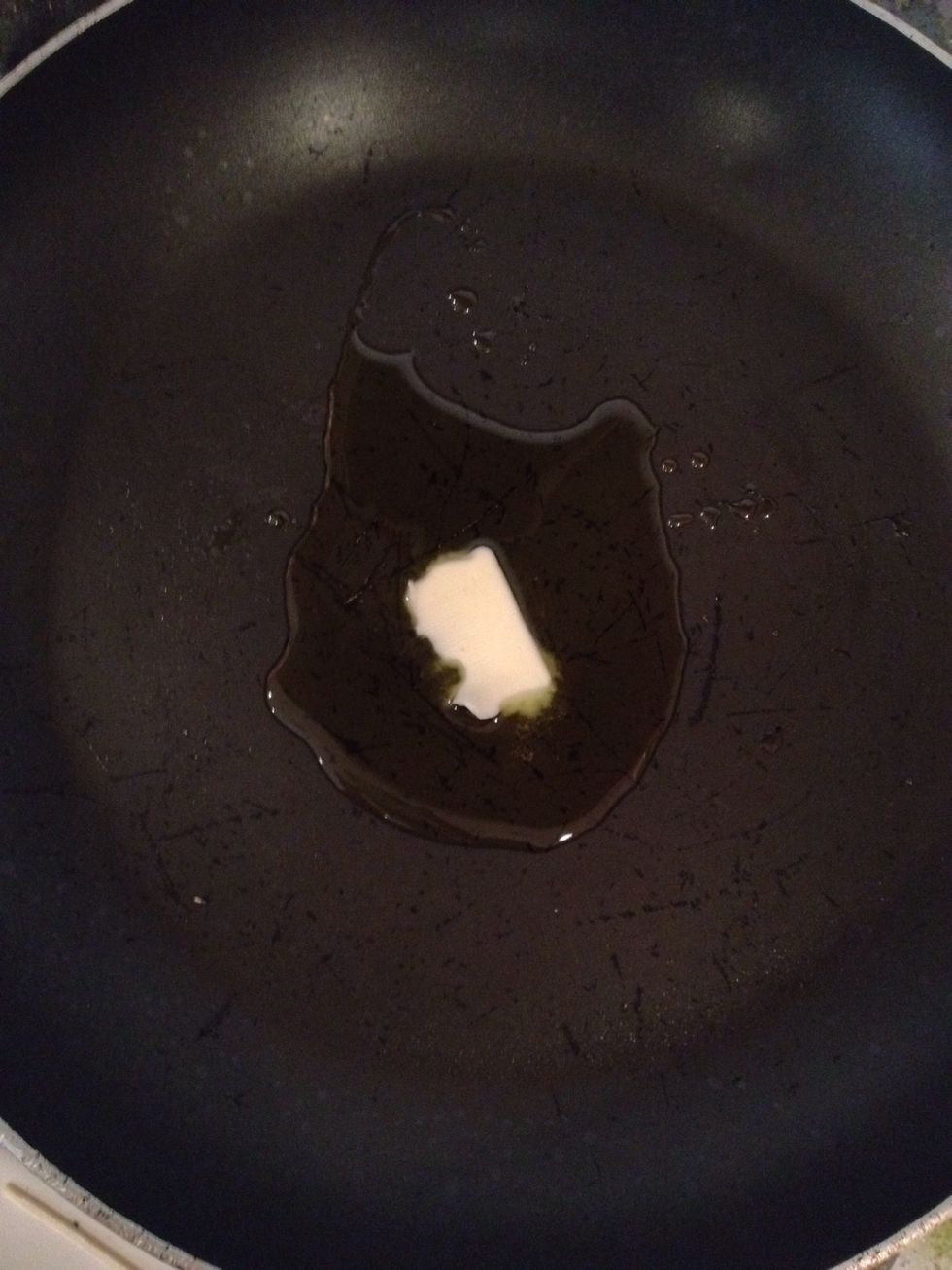 Time to get cooking! In a large pan on med high heat add your olive oil and butter..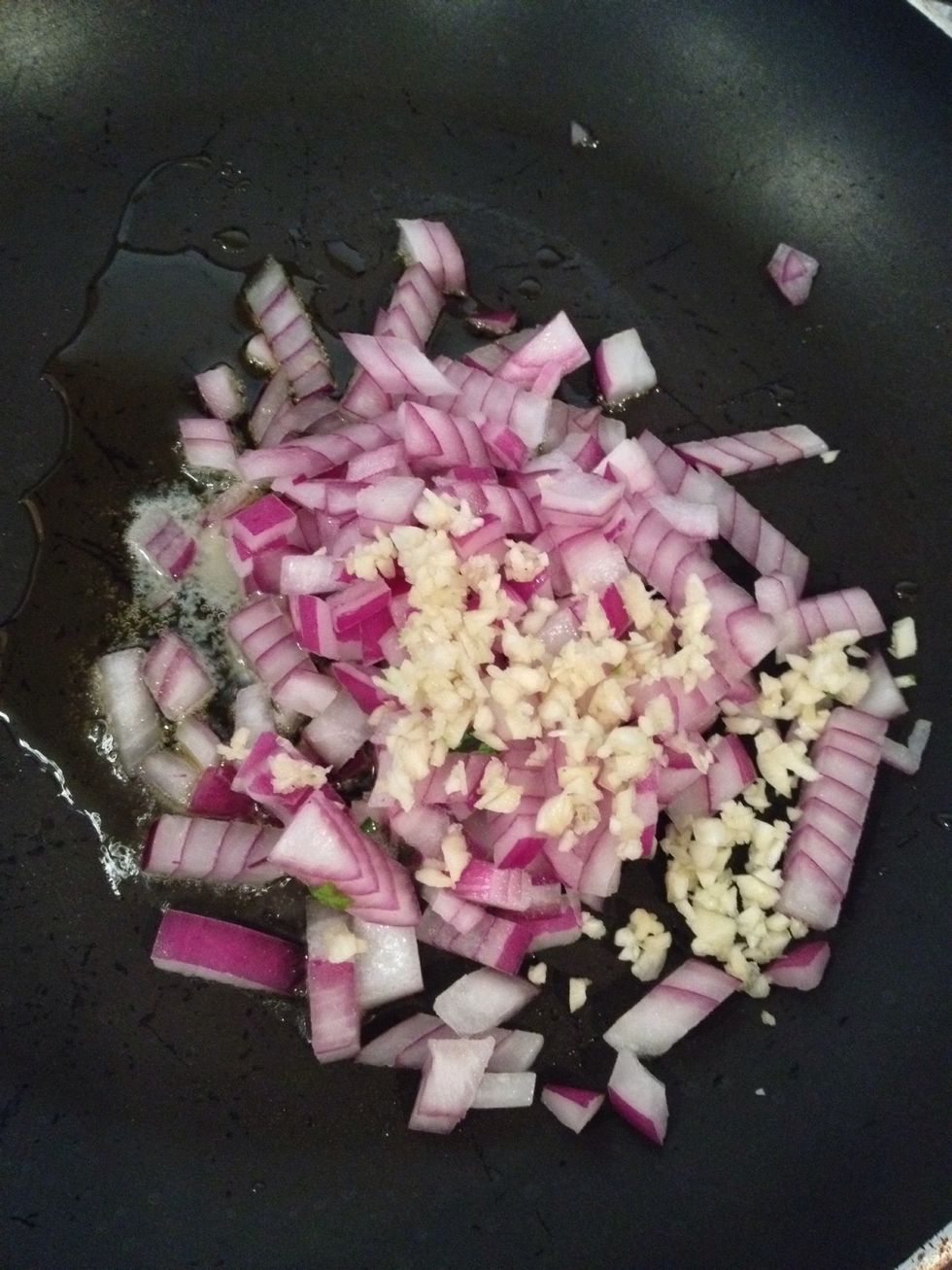 Add your onion and garlic..
Mix and stir making sure not to burn. Once your onions start to get translucent add your yams an potatoes..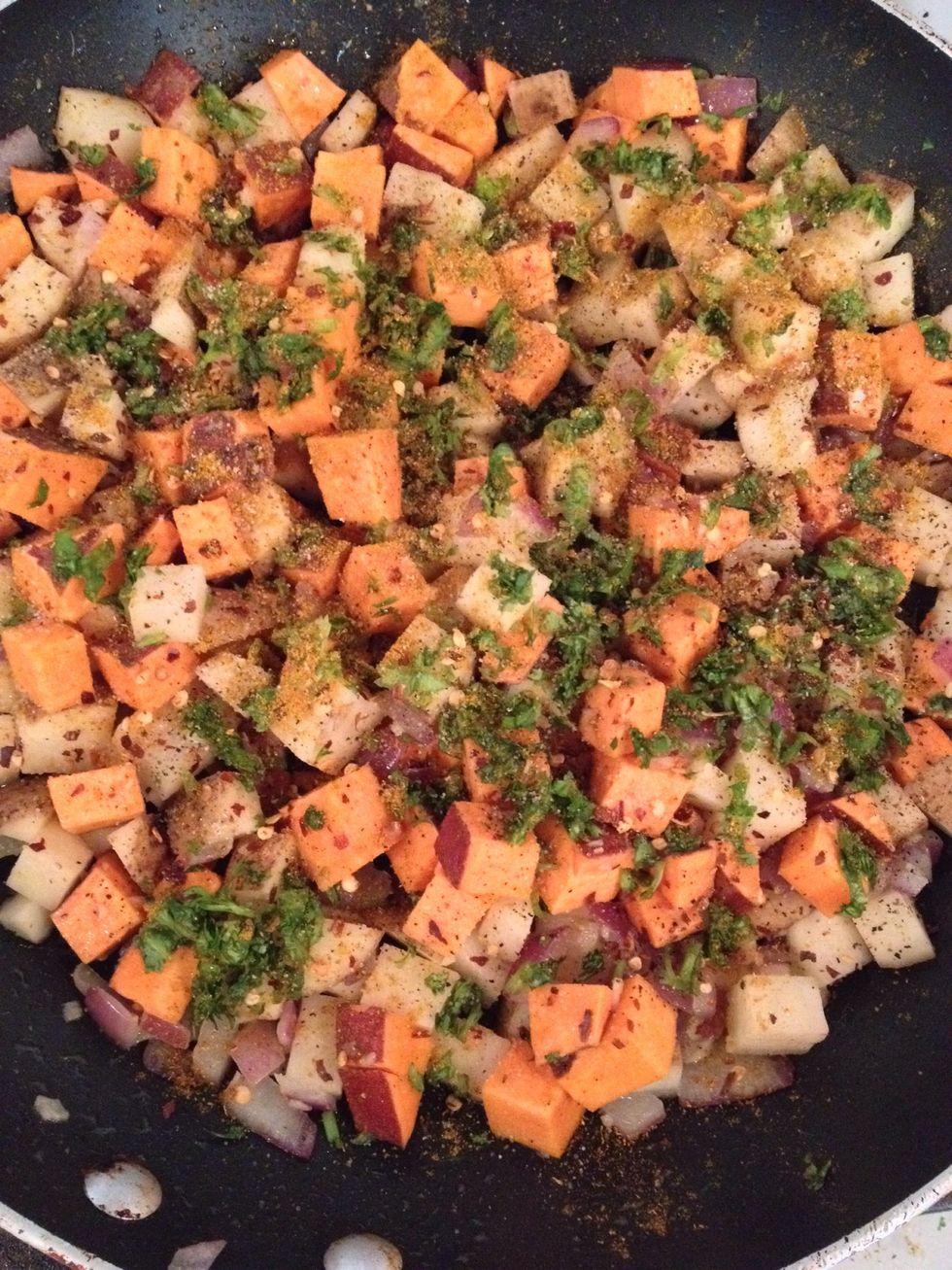 Time to add all your spices! Salt, pepper, curry powder, crushed red pepper...add your minced cilantro and STIR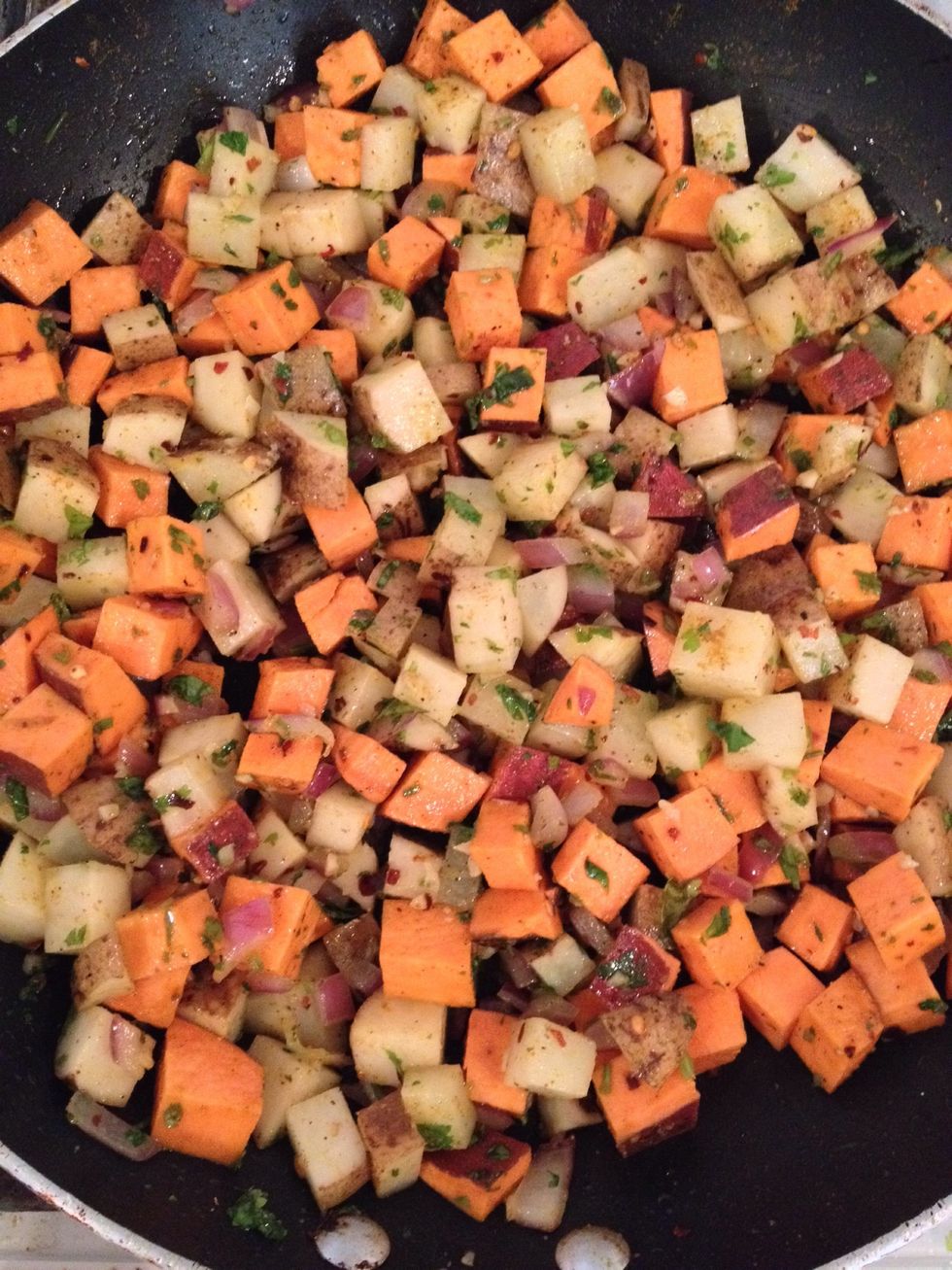 It should look like so. While you let this sit, prepare your salmon..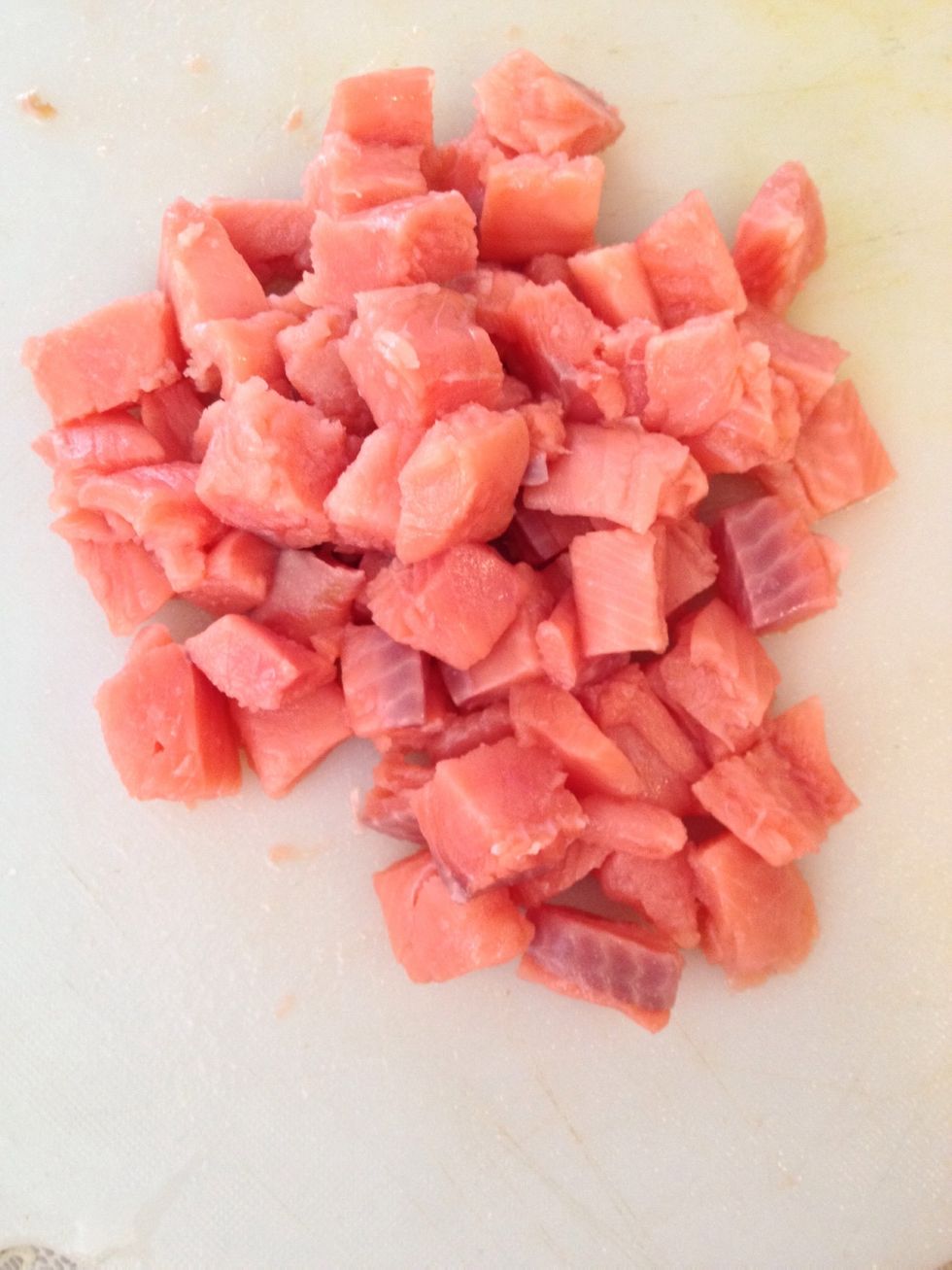 Dice just like your yams and potatoes
Set salmon aside and focus on your hash. Mixing occasionally so it is to brown but not burn. After hash becomes tender but crispy (20 min or so) add your salmon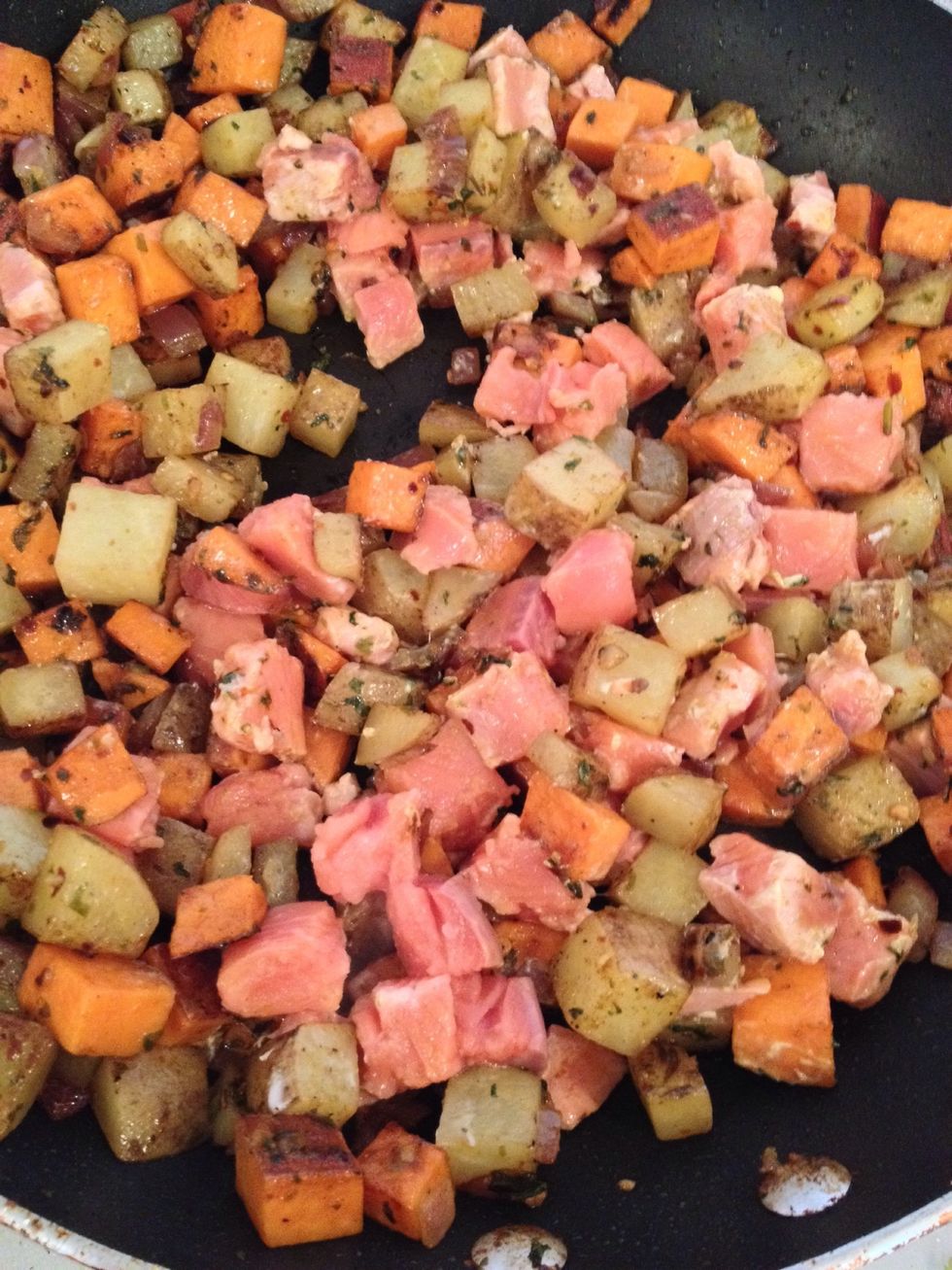 Toss a few times and cook for about 10 to 15 minutes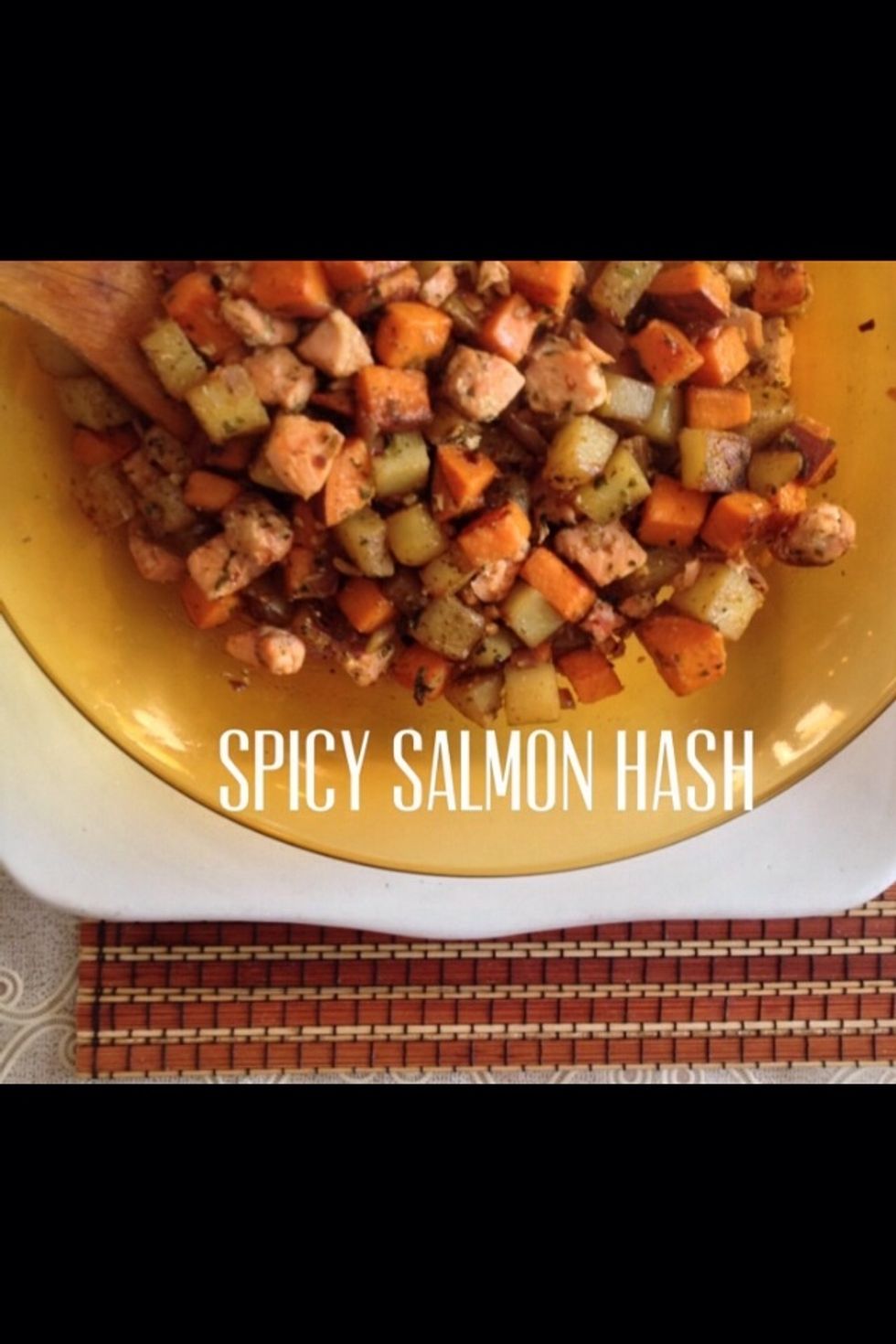 15 min has passed and your Salmon is cooked! Serve and enjoy!!
2 slabs of salmon
2 potatoes
Half of a yam
Half of a purple onion
1 tbs minced cilantro
1 tbs mined garlic
1/2 butter
1 tbs olive oil
Salt
Pepper
Curry powder
Crushed red pepper