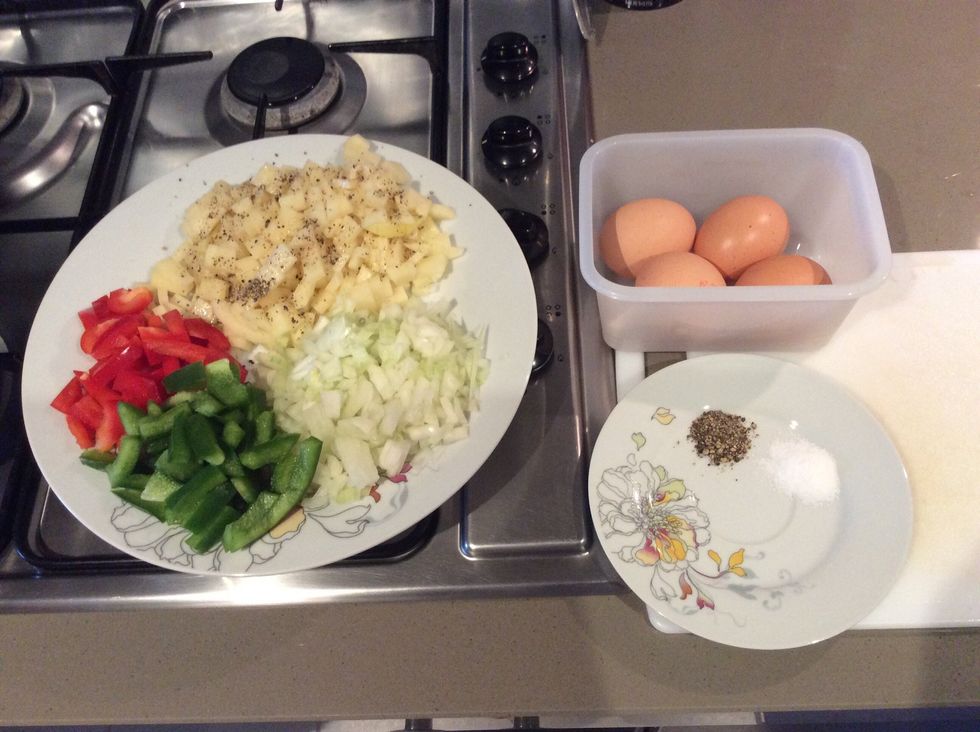 Cut the vegetables into diced pieces and gather them as shown into one plate, add salt and pepper to the vegetables, then put your eggs into a bowl or a similar container.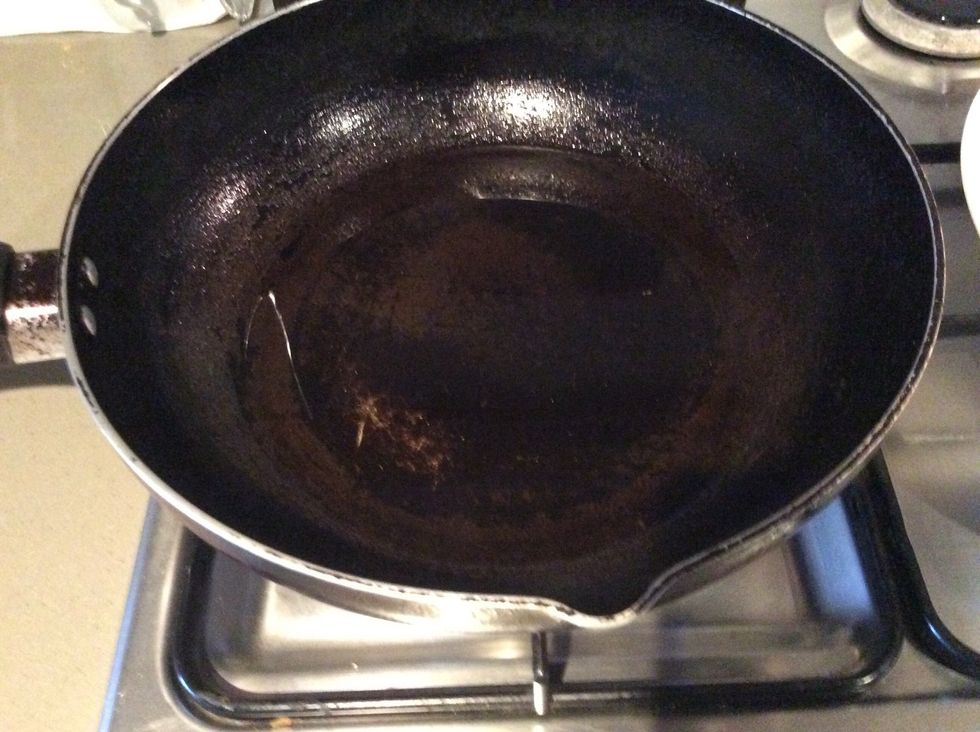 Add the oil to a pan and heat it for a minute.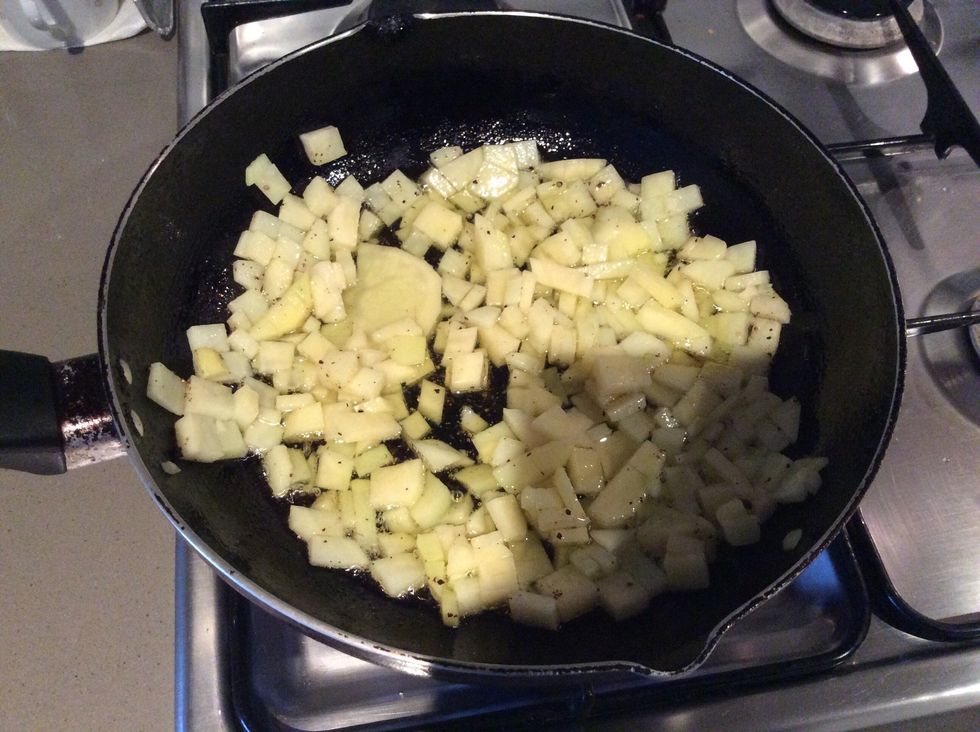 Add the diced potato into the oil after heated.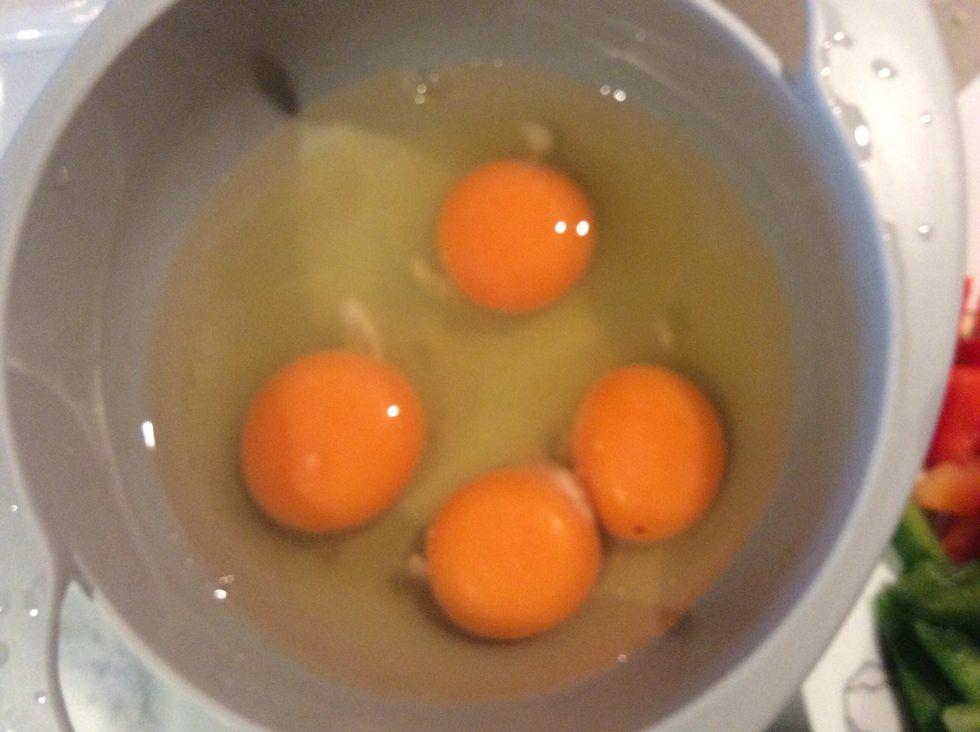 After adding the potato to the oil, crack the eggs into a bowl and stir them.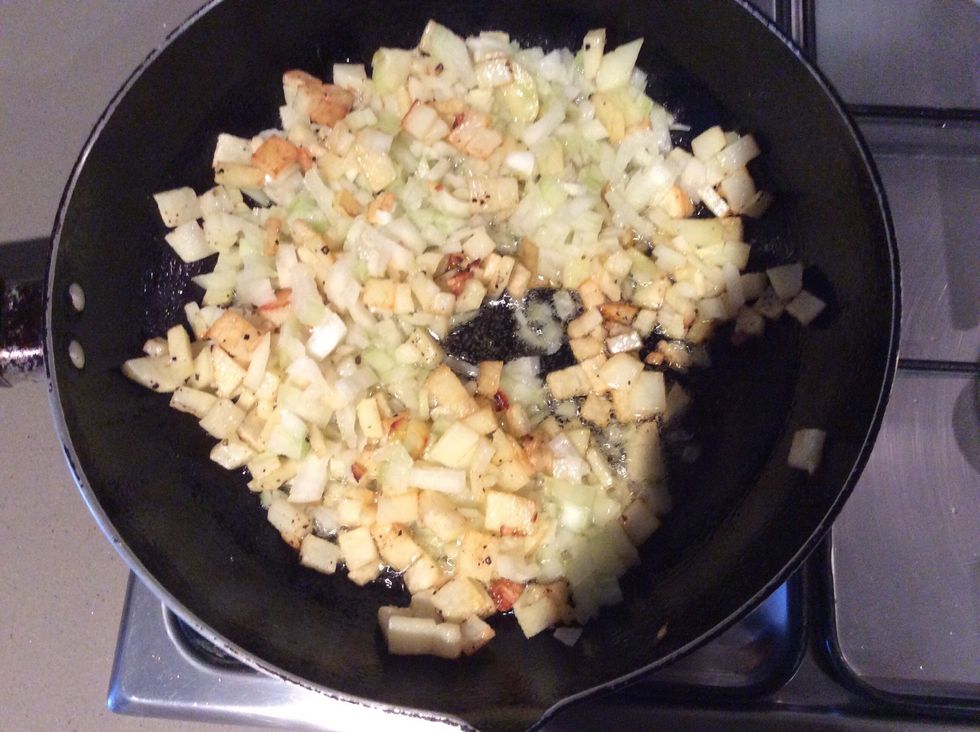 Once, the potatoes turn a light brown, then add onions and continue stirring the egg.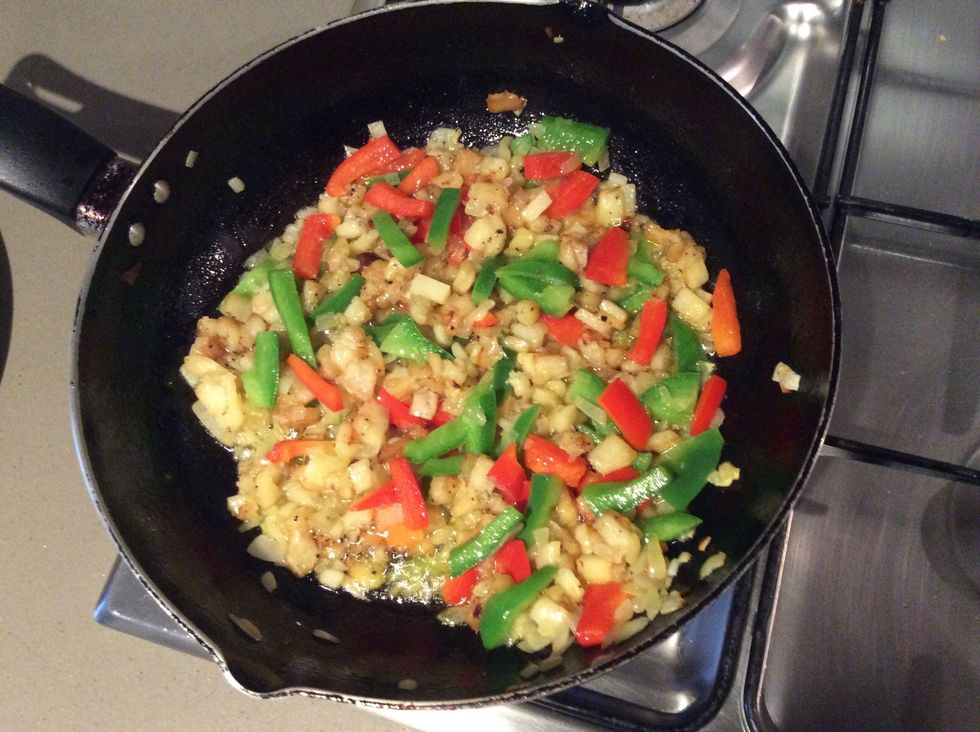 Once potatoes turn brown add peppers to the pan.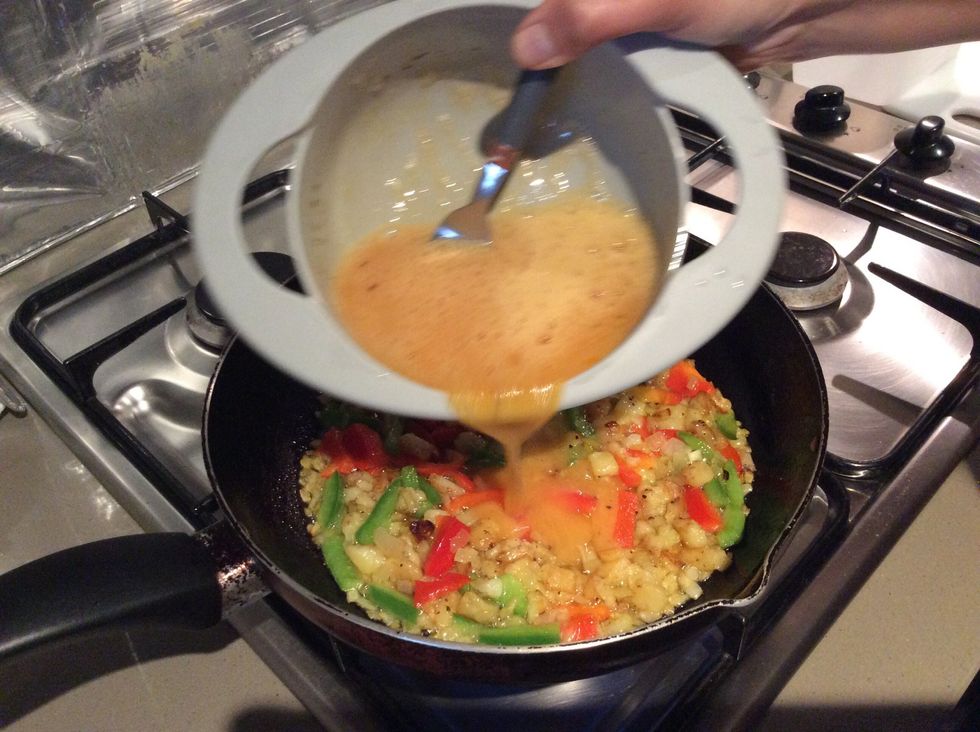 After adding peppers, add the egg into the pan.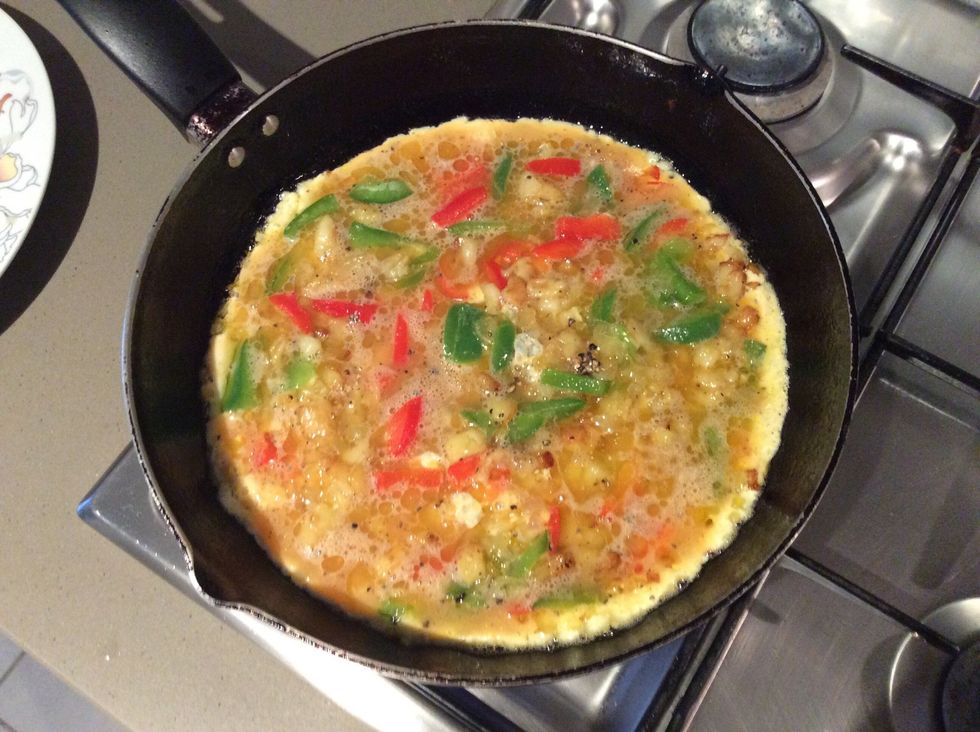 Try to keep in a perfect circle shape for aesthetics.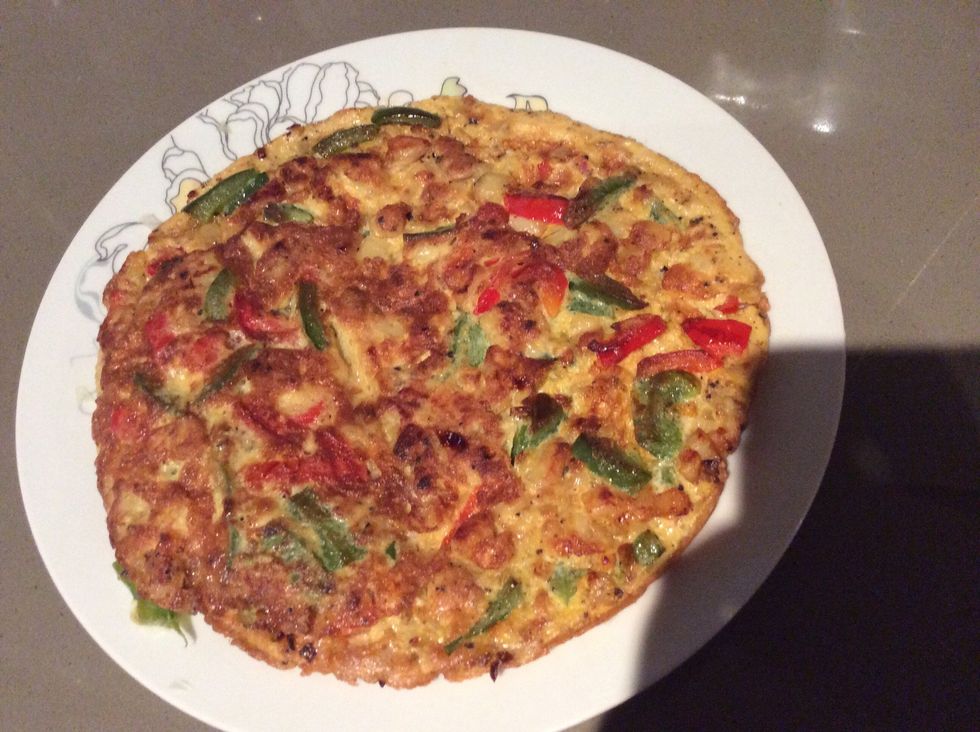 Once the omelette looks like the picture, put it on a plate.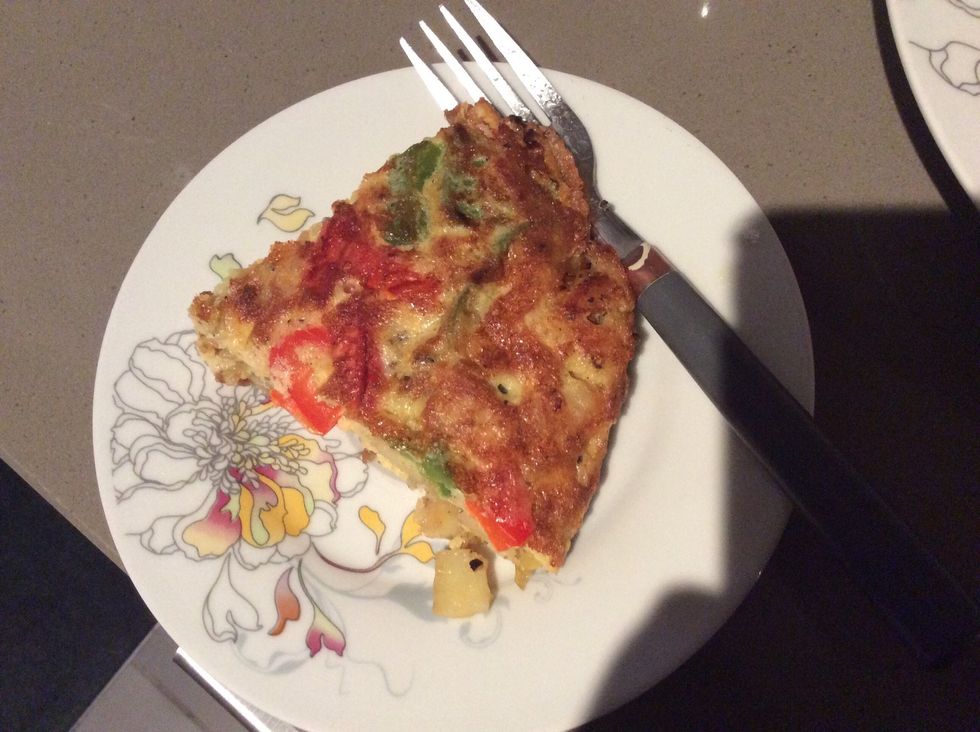 Cut it like a pizza slice and serve it on a plate.
4.0 Eggs
1.0 Potato
2.0 Red and Green Peppers (1of each)
1/2tsp Salt and pepper (you can use as much as you want)
6.0Tbsp Extra-Virgin Olive Oil