How to cook a skillet breakfast
This savoury one-pan breakfast is simple to make. Make sure you prep everything first so you just add the ingredients as you cook.
18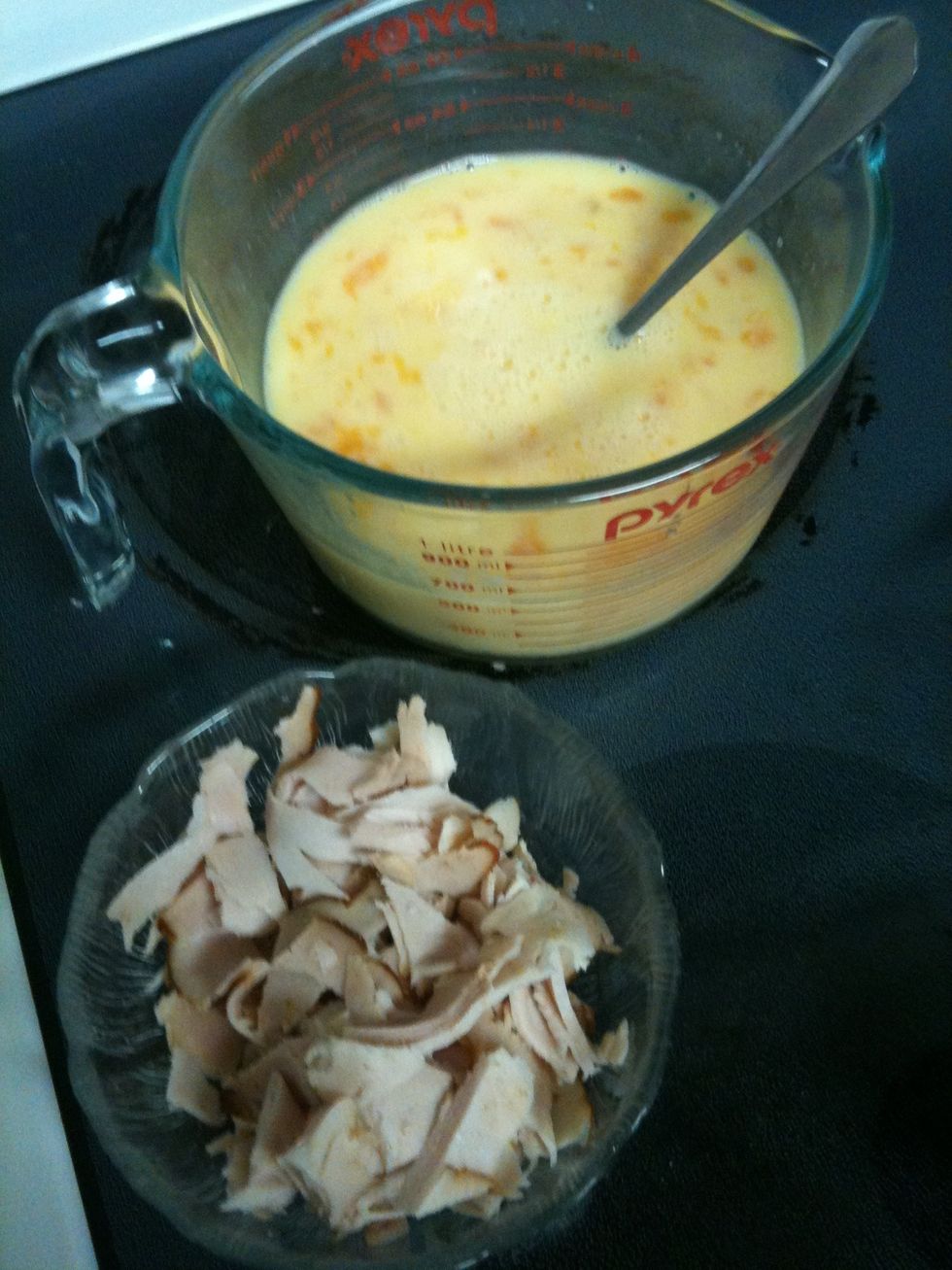 Precook meat and chop (I used smoked turkey so didn't have to cook it first). Mix eggs and milk. Set aside.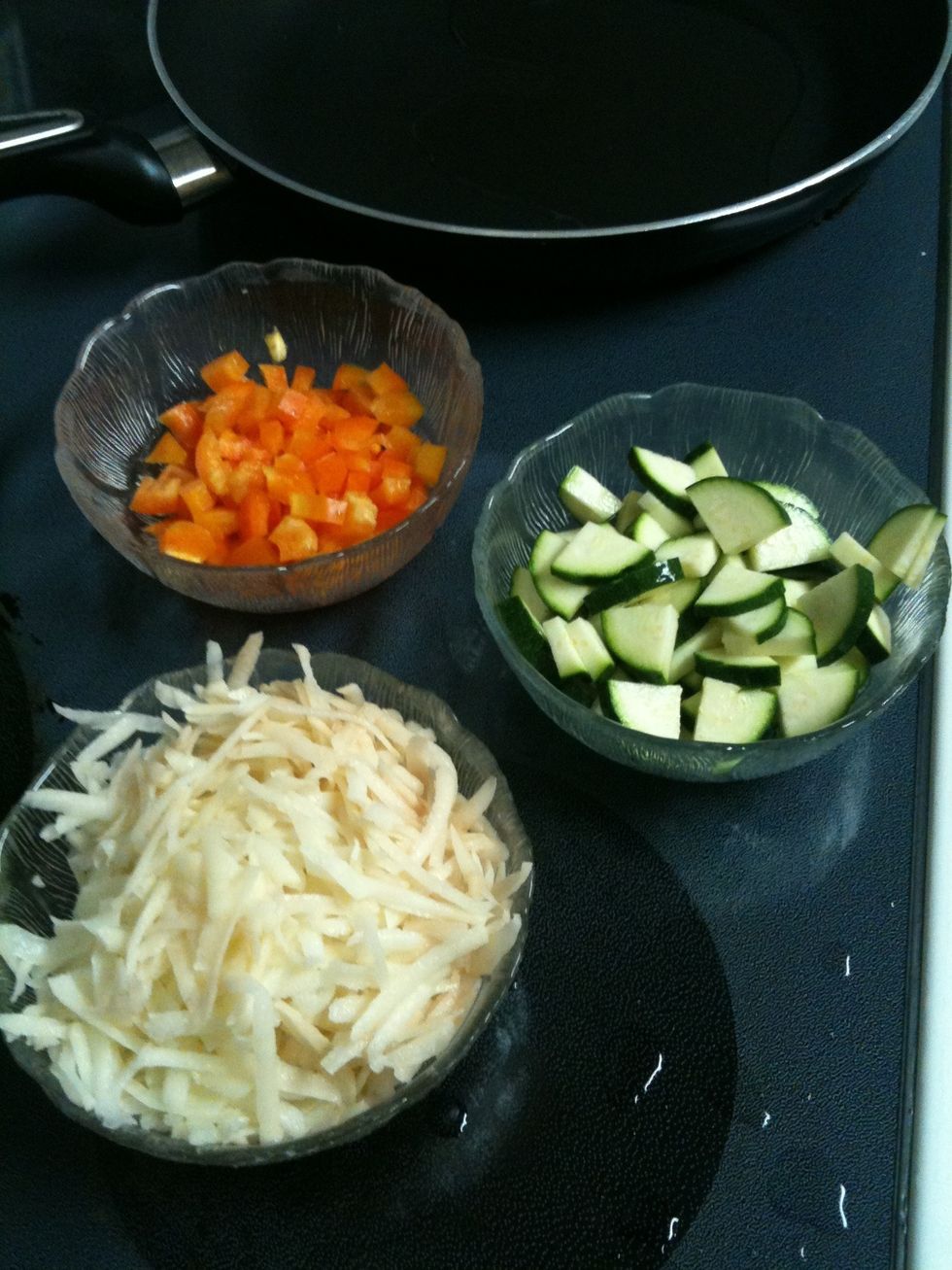 Prep veggies. Peel and grate potatoes, rinse under water to remove some of the starch. Dice half bell pepper. Chop zucchini. Set aside.
Peel garlic clove and put through press. Set aside. Note: the finer garlic is chopped, the more flavour will be released. Pressed garlic will be strong so try one clove only for your first attempt.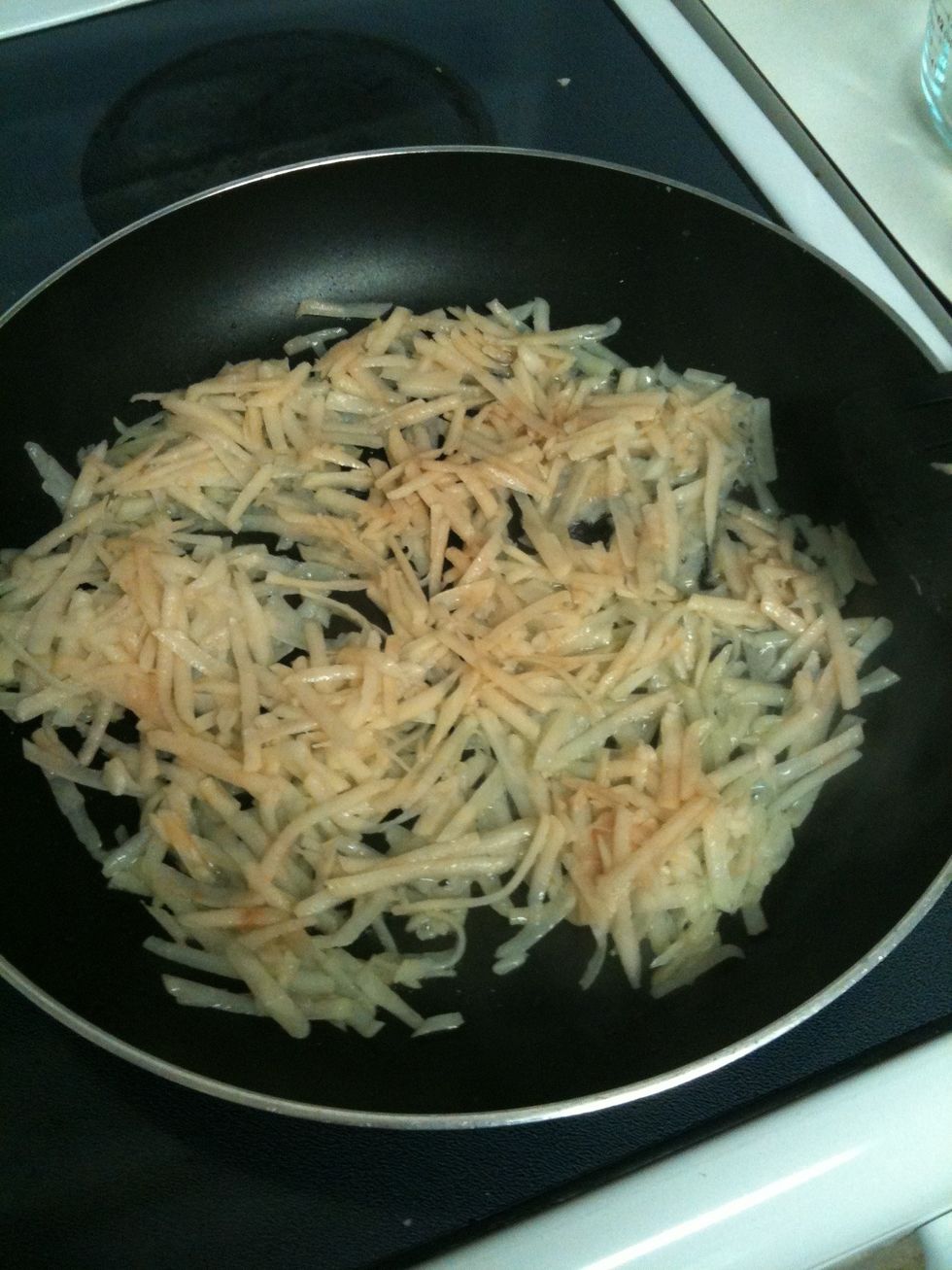 Heat oil in large skillet over medium. When oil is hot, add grated potato. Cook for 2 minutes, stirring so it cooks evenly.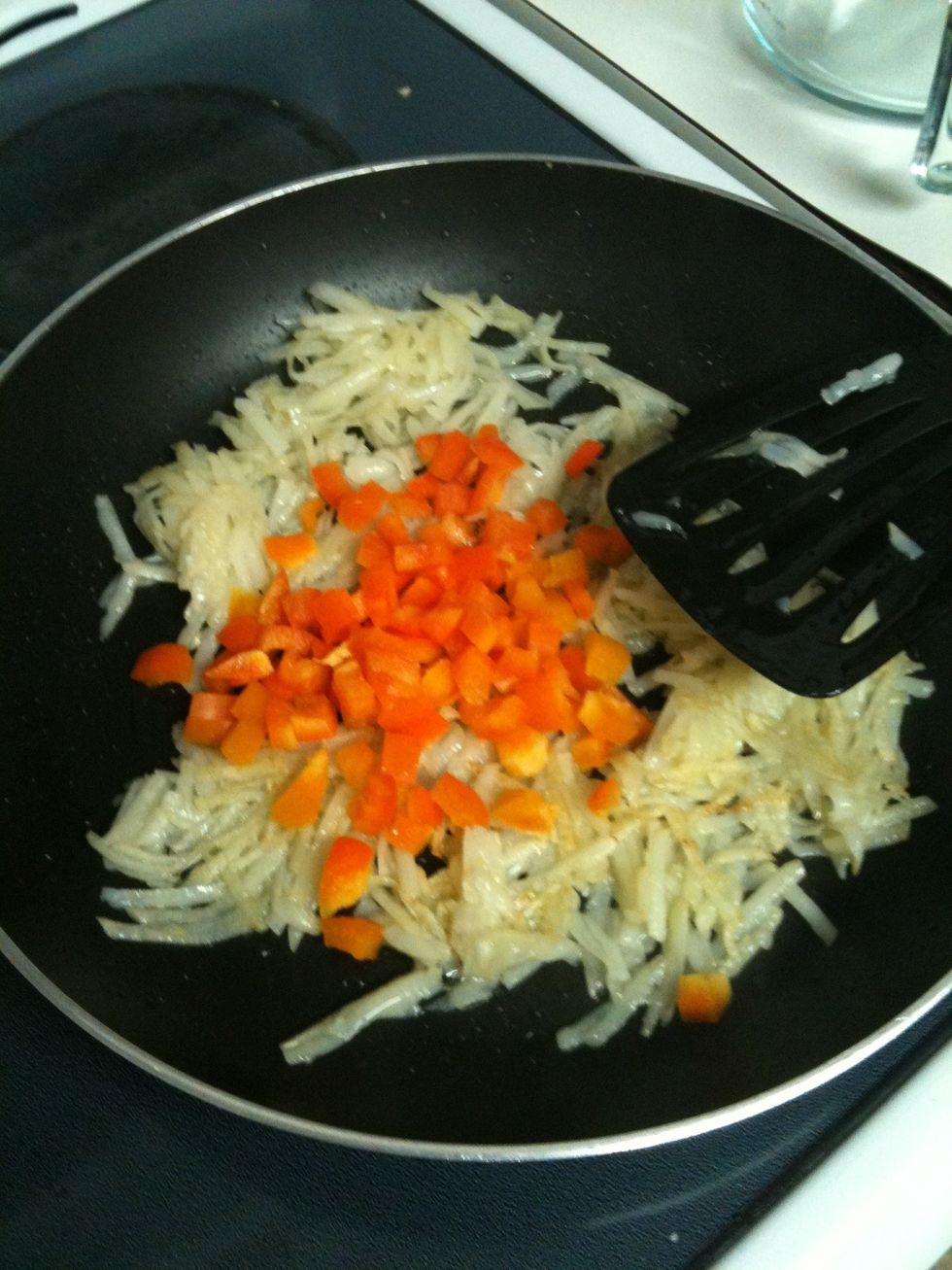 Add bell pepper. Stir and cook for not more than 1 minute.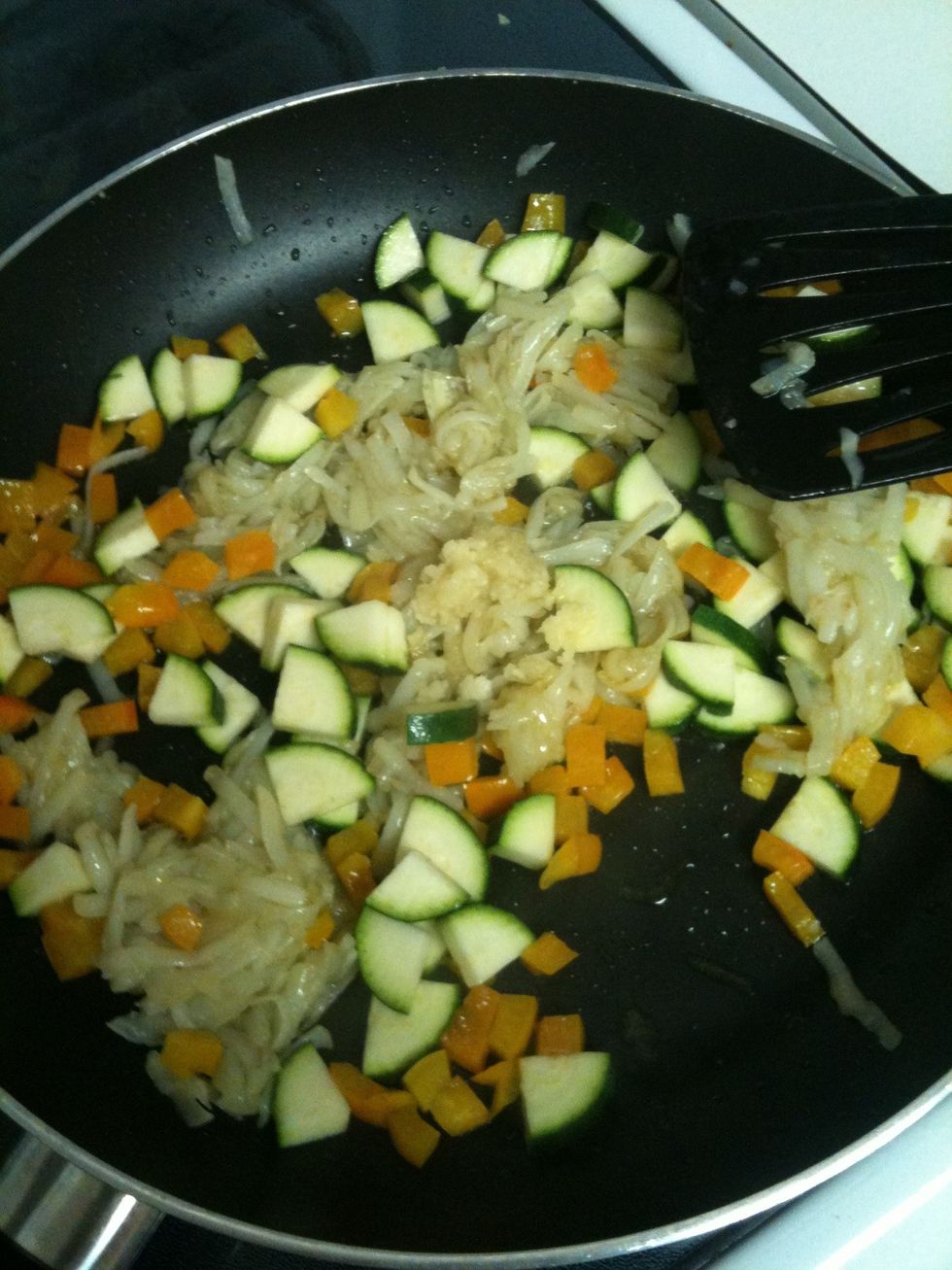 Add zucchini and garlic. Stir. Cook for not more than 2 minutes. Note: if you overcook garlic it becomes bitter so make sure you add it with the last of your veggies.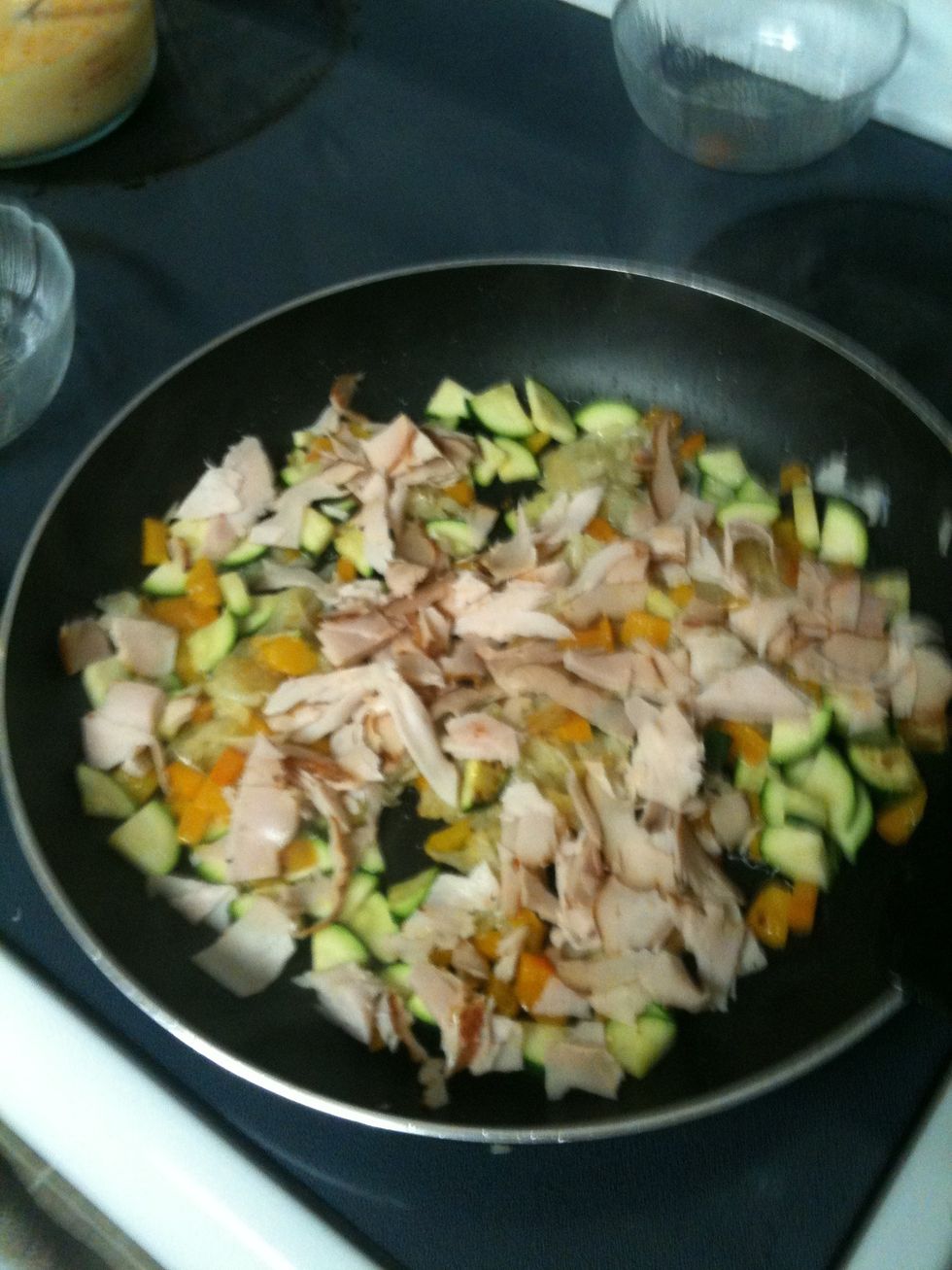 Add your pre-cooked, chopped meat. Stir.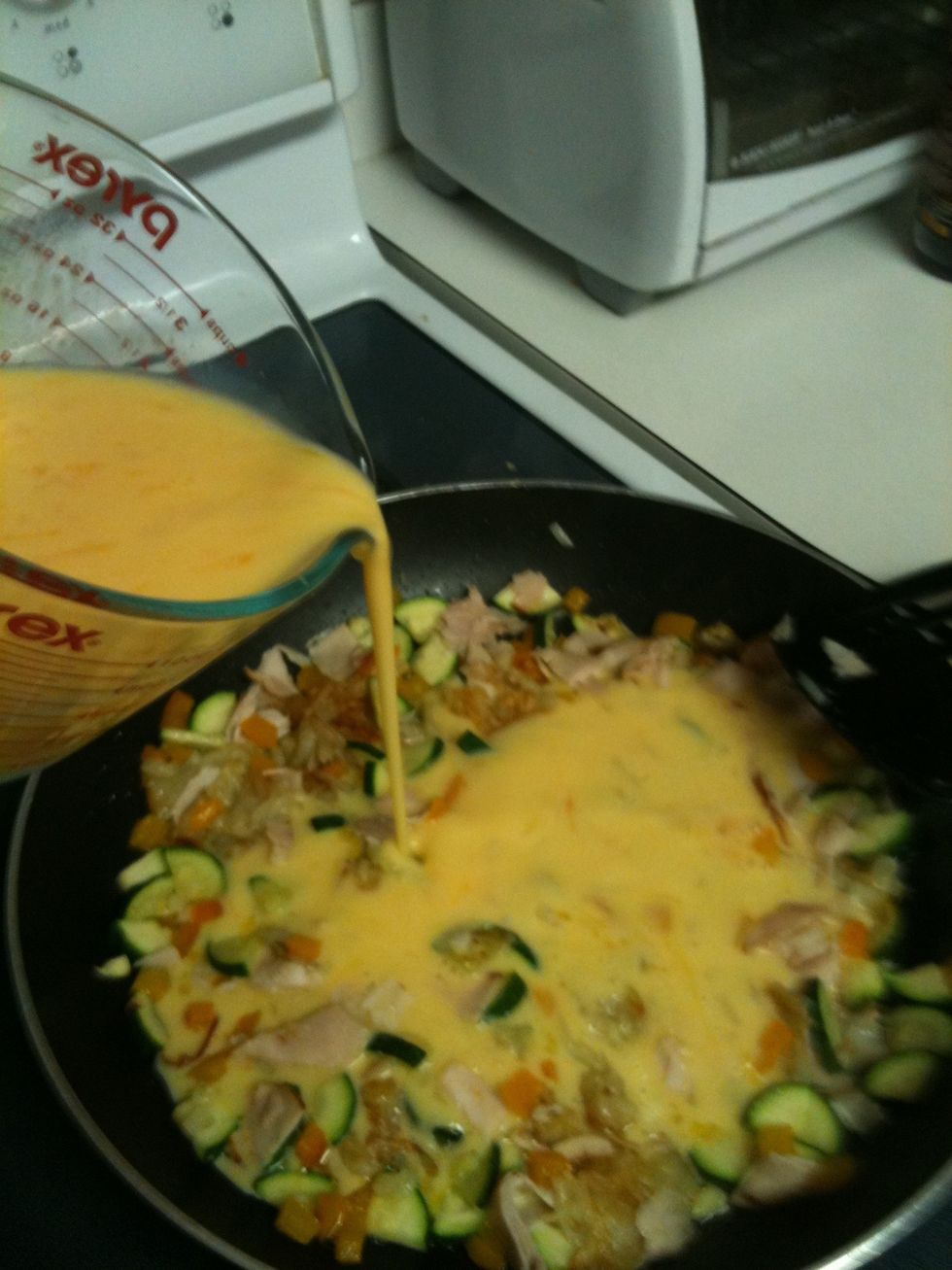 Add egg mixture. Turn heat down just a little. My medium setting is a 4 so I turned it down to 3.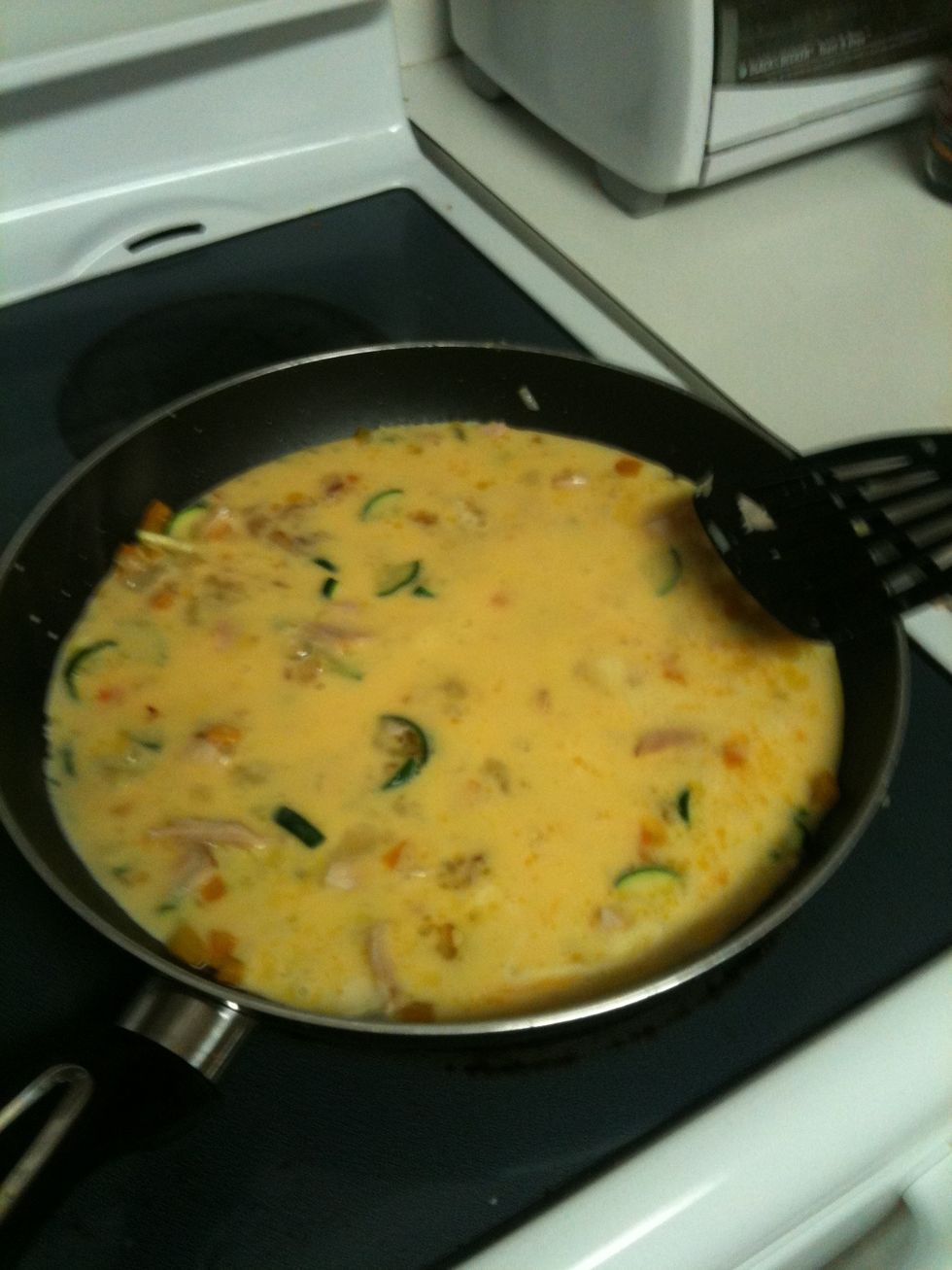 Let cook not more than 3 minutes. Mixture will bubble.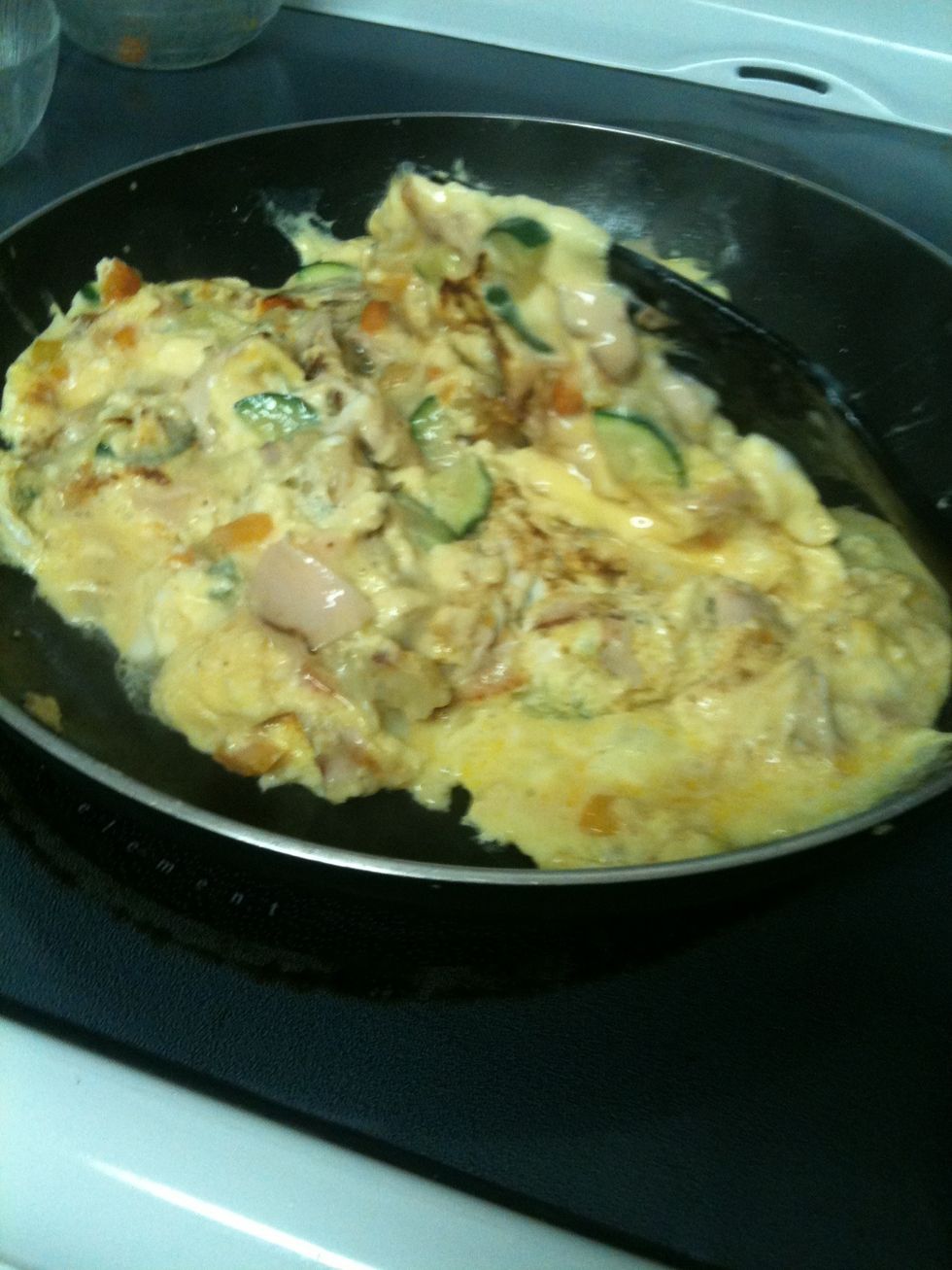 Gently fold over eggs. Keep folding/flipping for a few minutes until there are no more runny eggs.
Sprinkle with grated cheese. Lower heat to lowest setting and cook until cheese melted.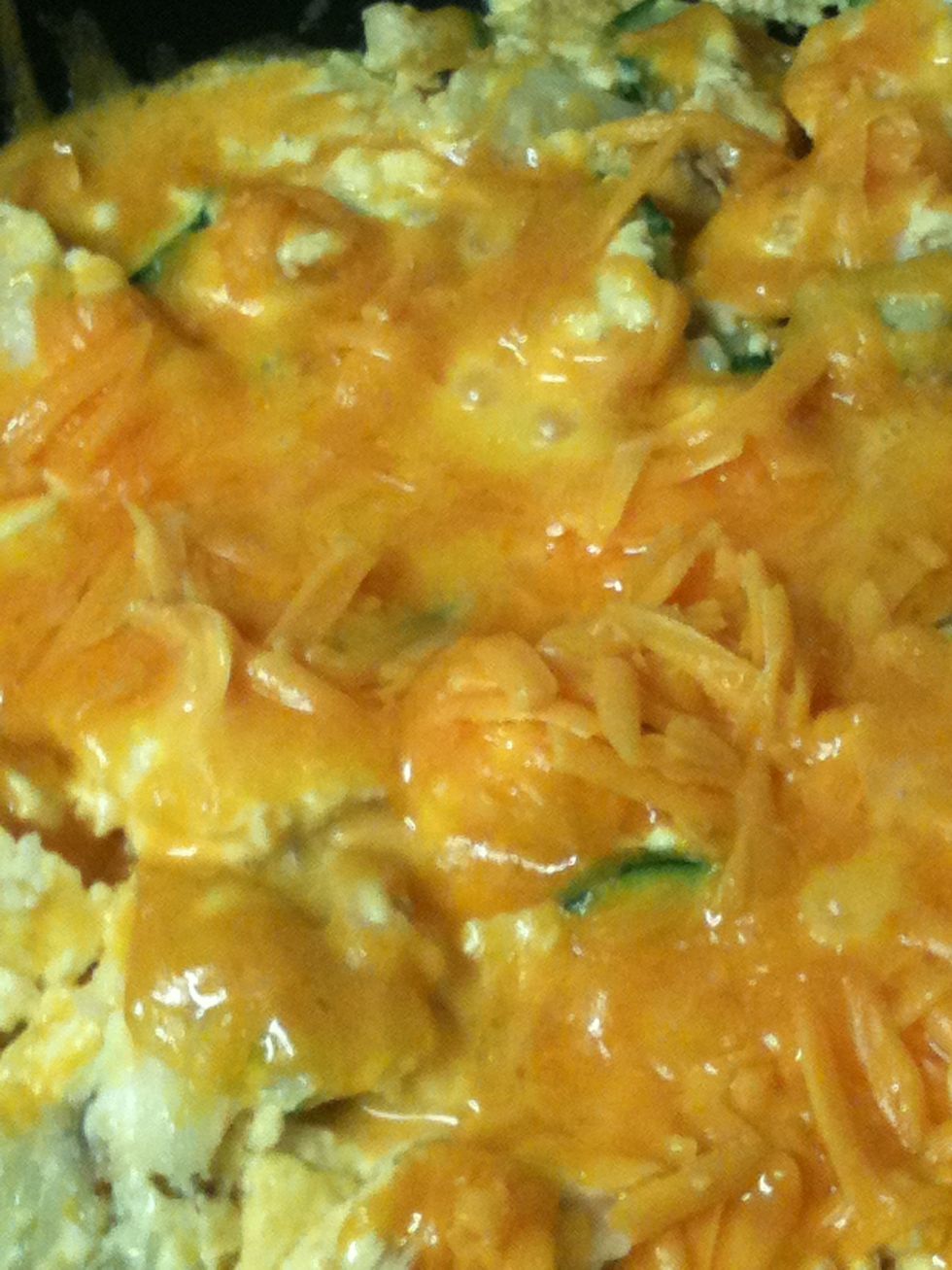 Perfect!
Serve with your favourite toast. No additional spices needed. Enjoy!
6 eggs
3/4 cup milk
1 cup crumbled/chopped meat, cooked
2 med potatoes, shredded
1/2 orange bell pepper, diced
1 small zucchini, chopped
2 cloves garlic
1 cup cheese, grated
3 or 4 tablespoons vegetable oil
Cyn M
To be creative: loving life enough that you want to enhance its beauty, bring a little more music to it, a little more poetry to it, a little more dance to it.