This quiche is really easy! Nothing fancy and it appeals to everyone! Perfect for dinner parties or when you're entertaining.
57
Preheat your oven at 180 degrees Celsius (fan forced) or 200 degrees Celsius (conventional)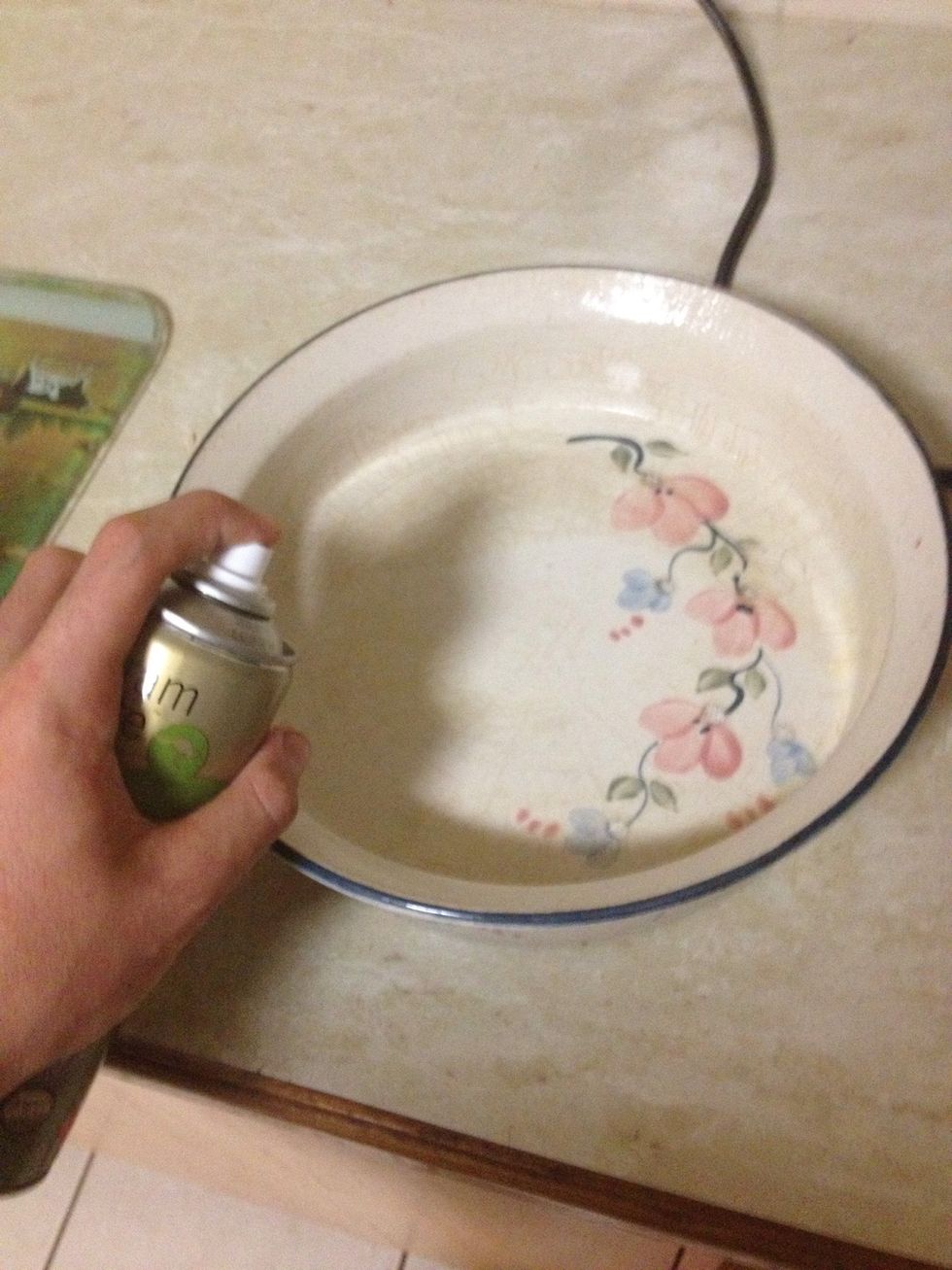 Spray an oven safe dish with oil.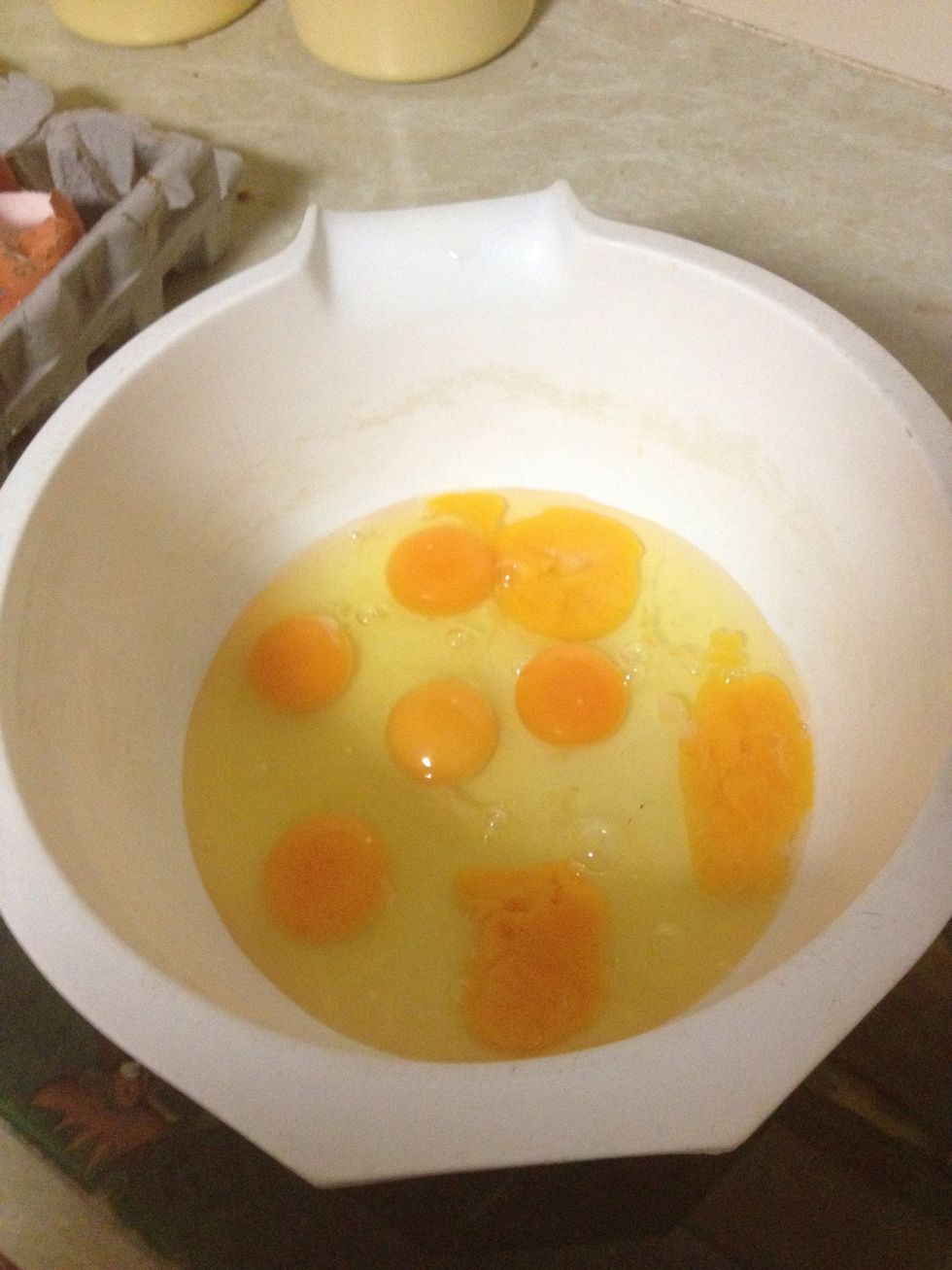 Crack the egg into a large mixing bowl.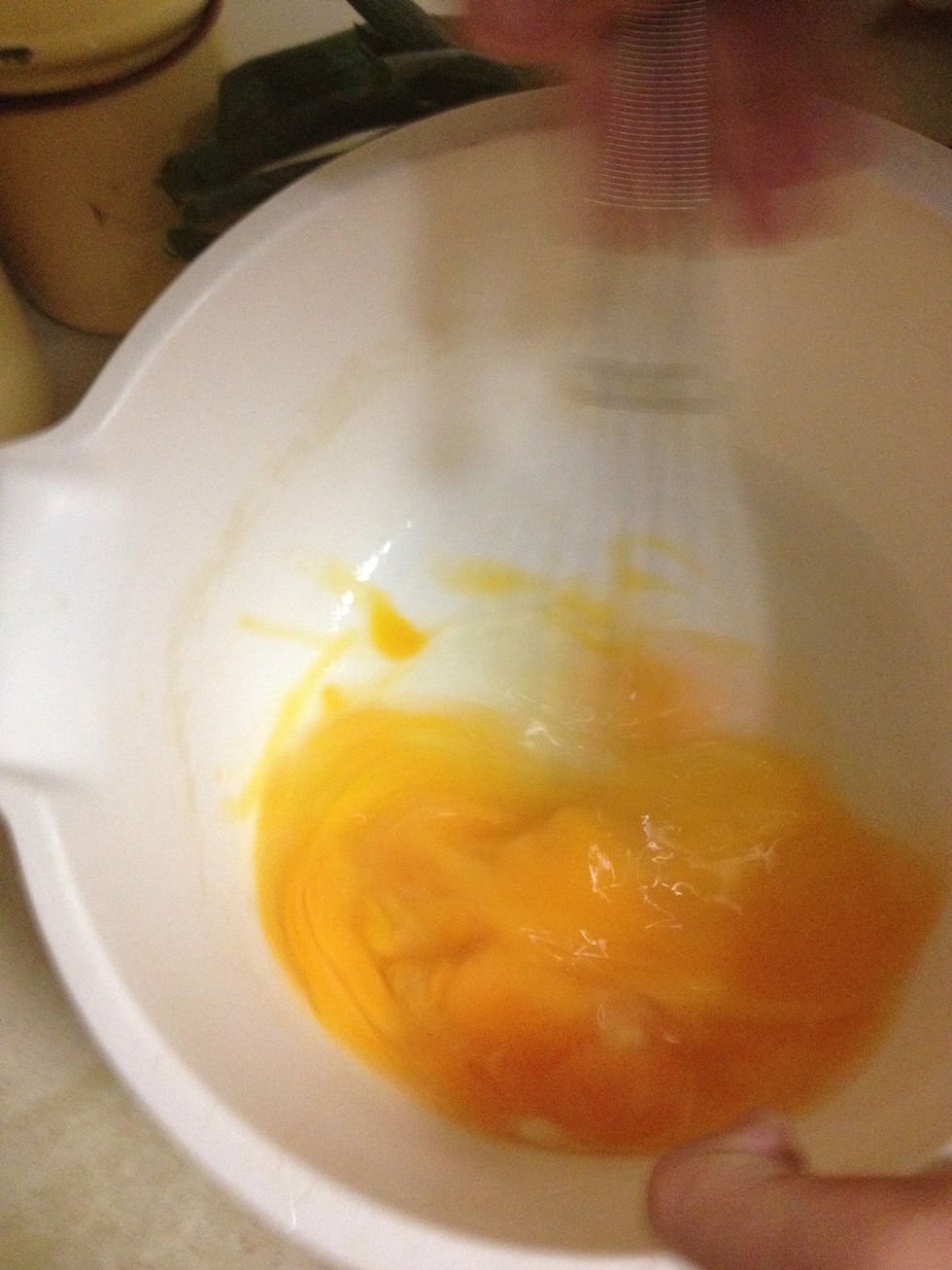 Whisk it well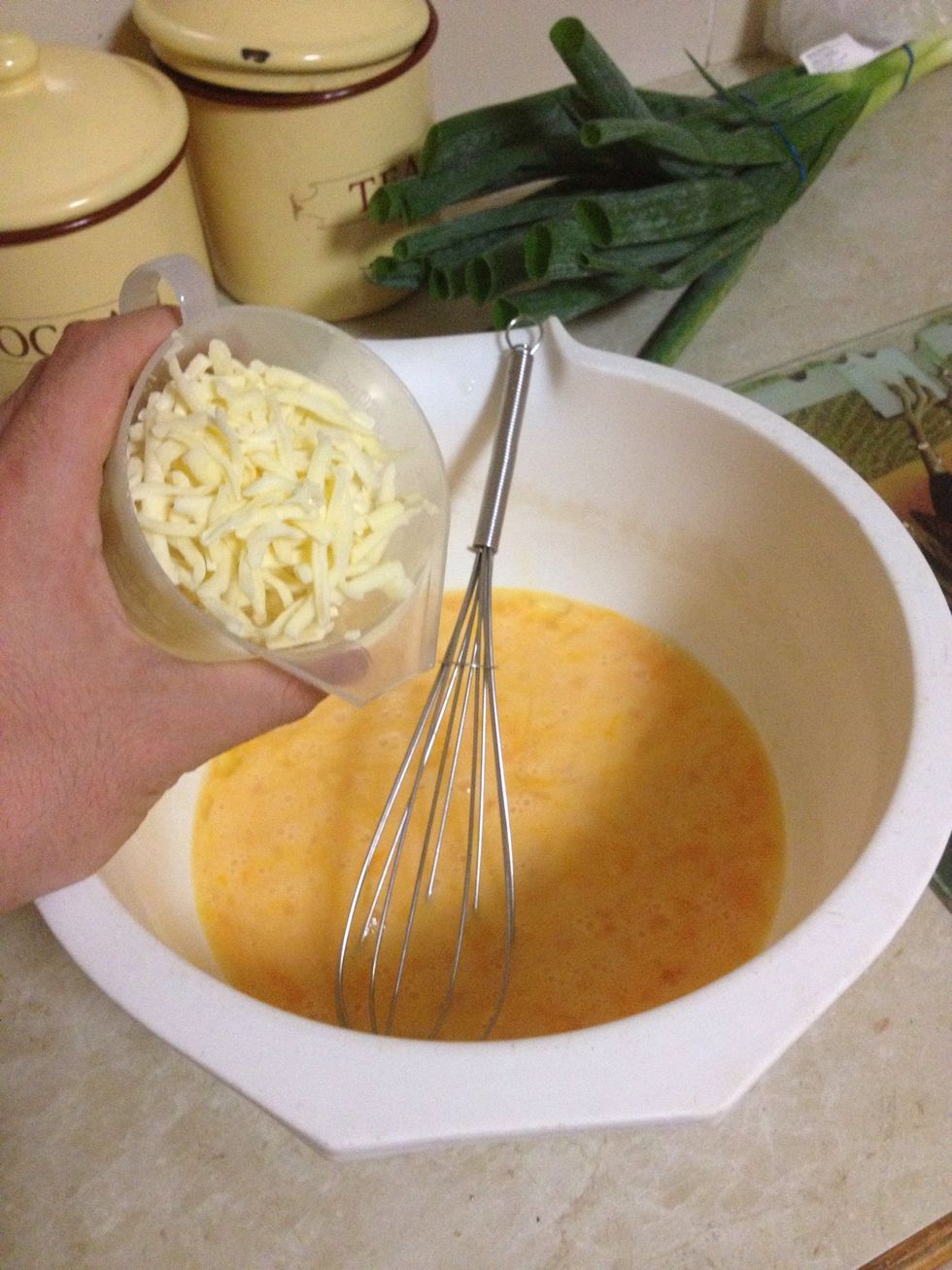 Add 1 cup of cheese. I used Cheddar and tasty cheese.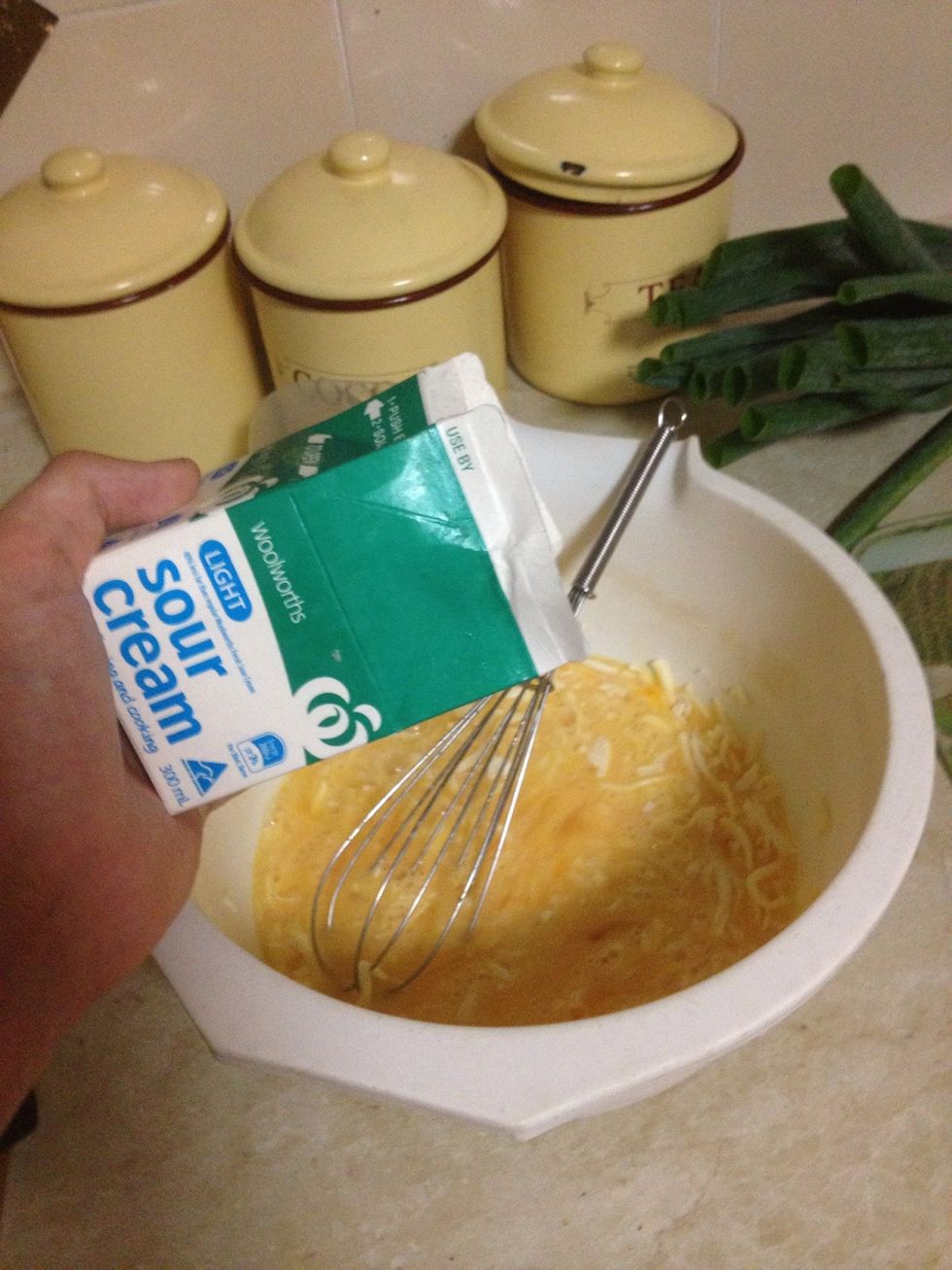 Add one carton of sour cream.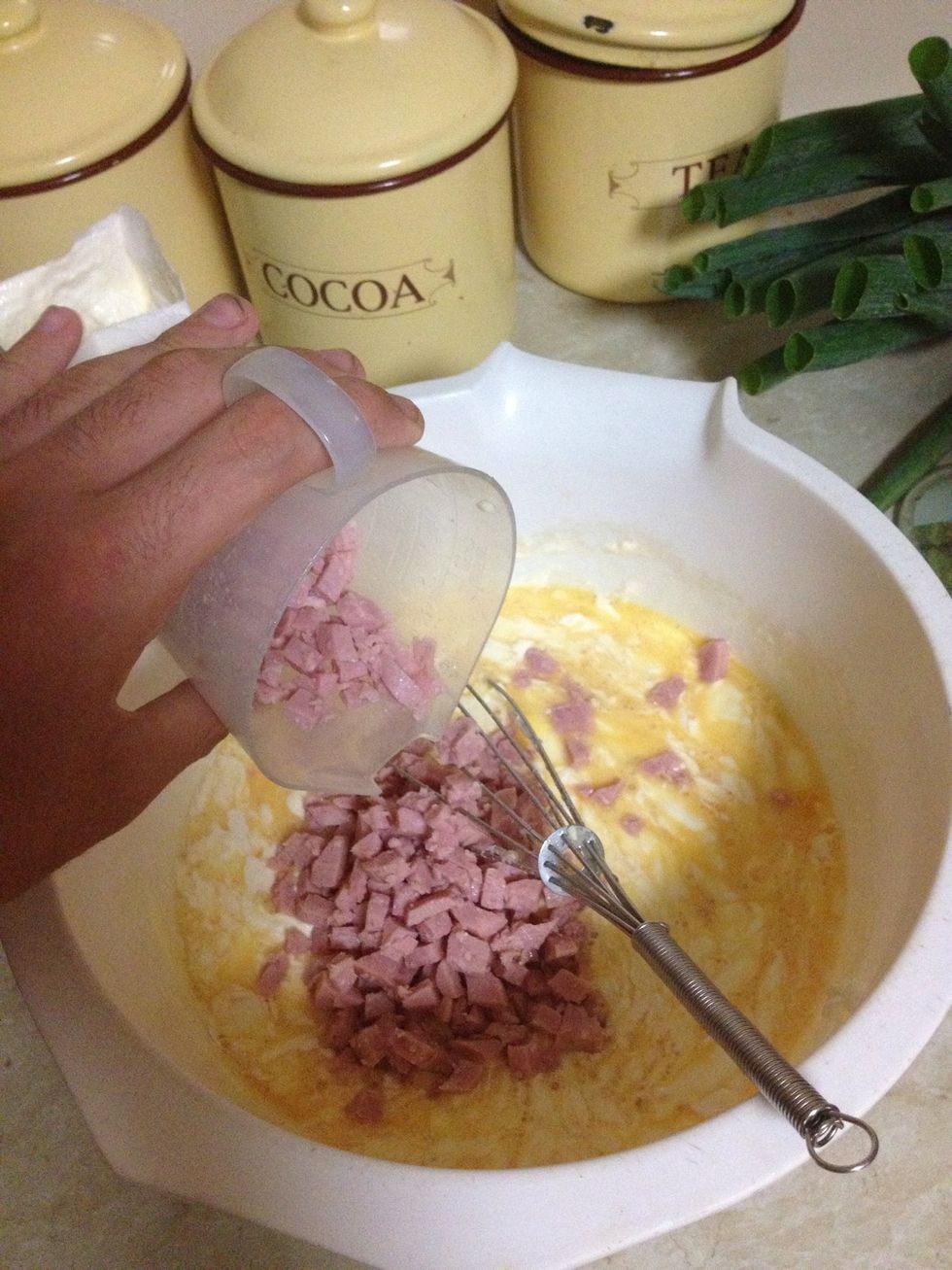 Add 1 cup of diced ham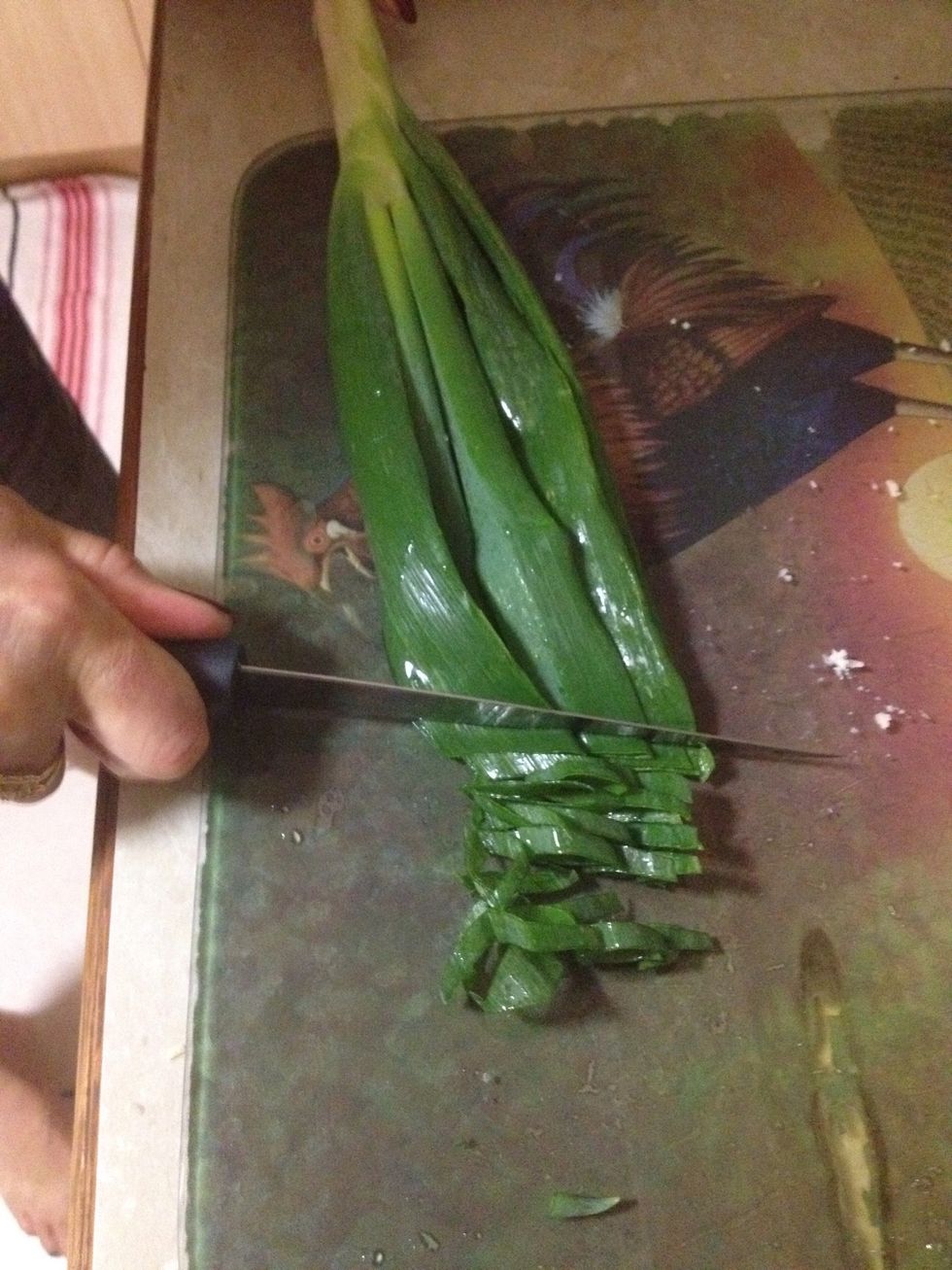 Chop up your shallots.
Add them to the ingredients.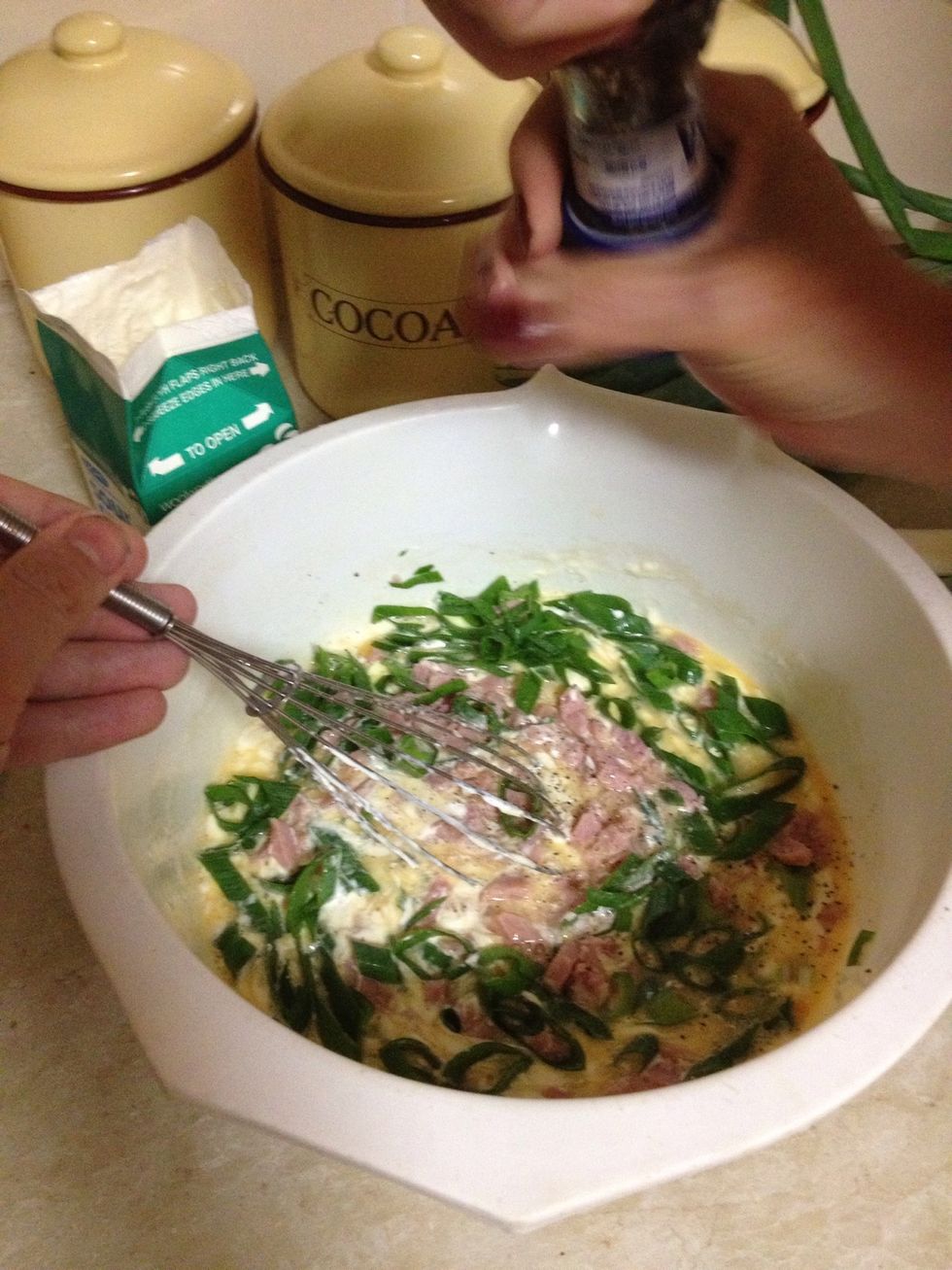 Mix it well and make sure the sour cream has been mixed in properly.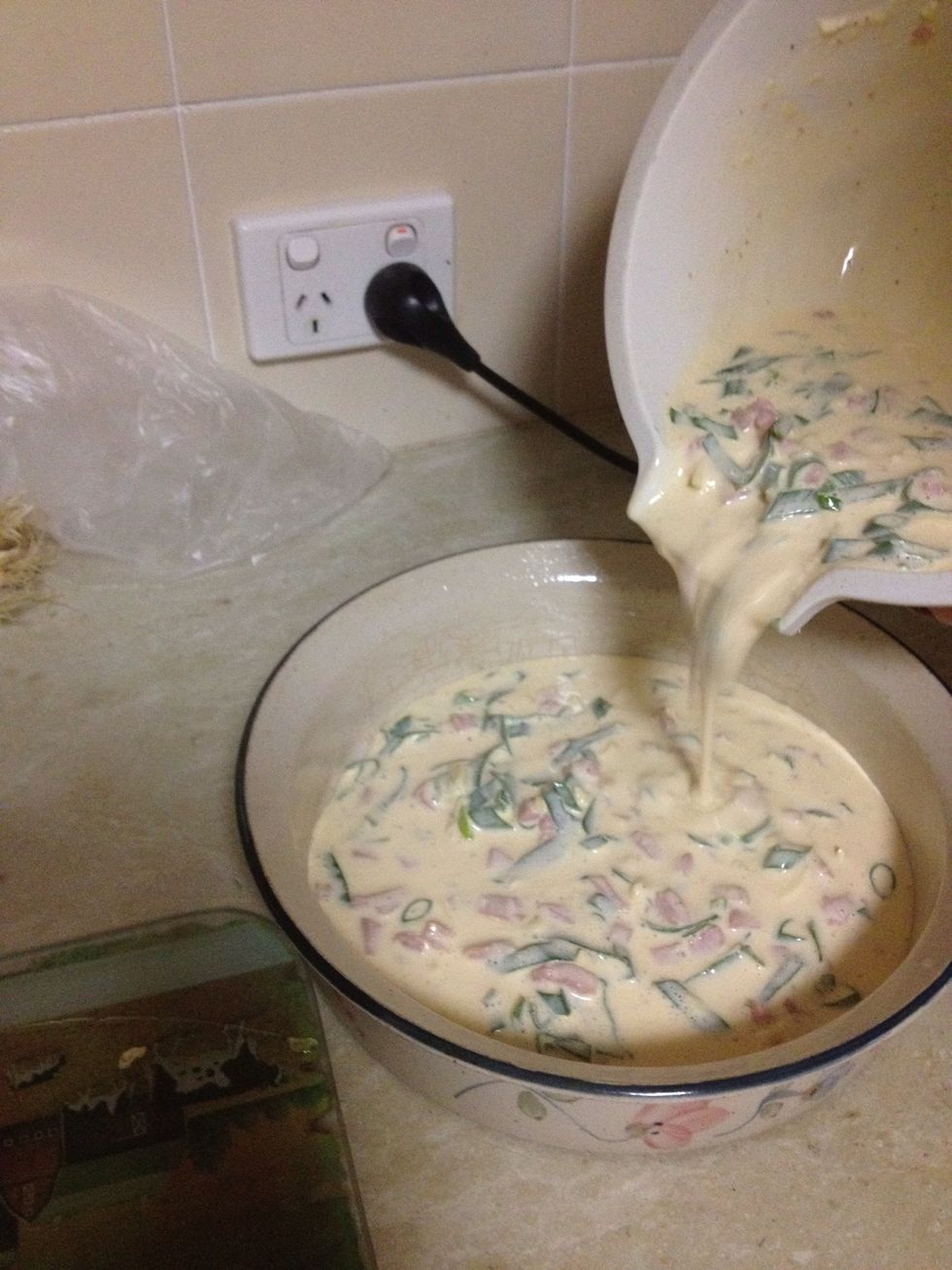 Pour into the casserole dish.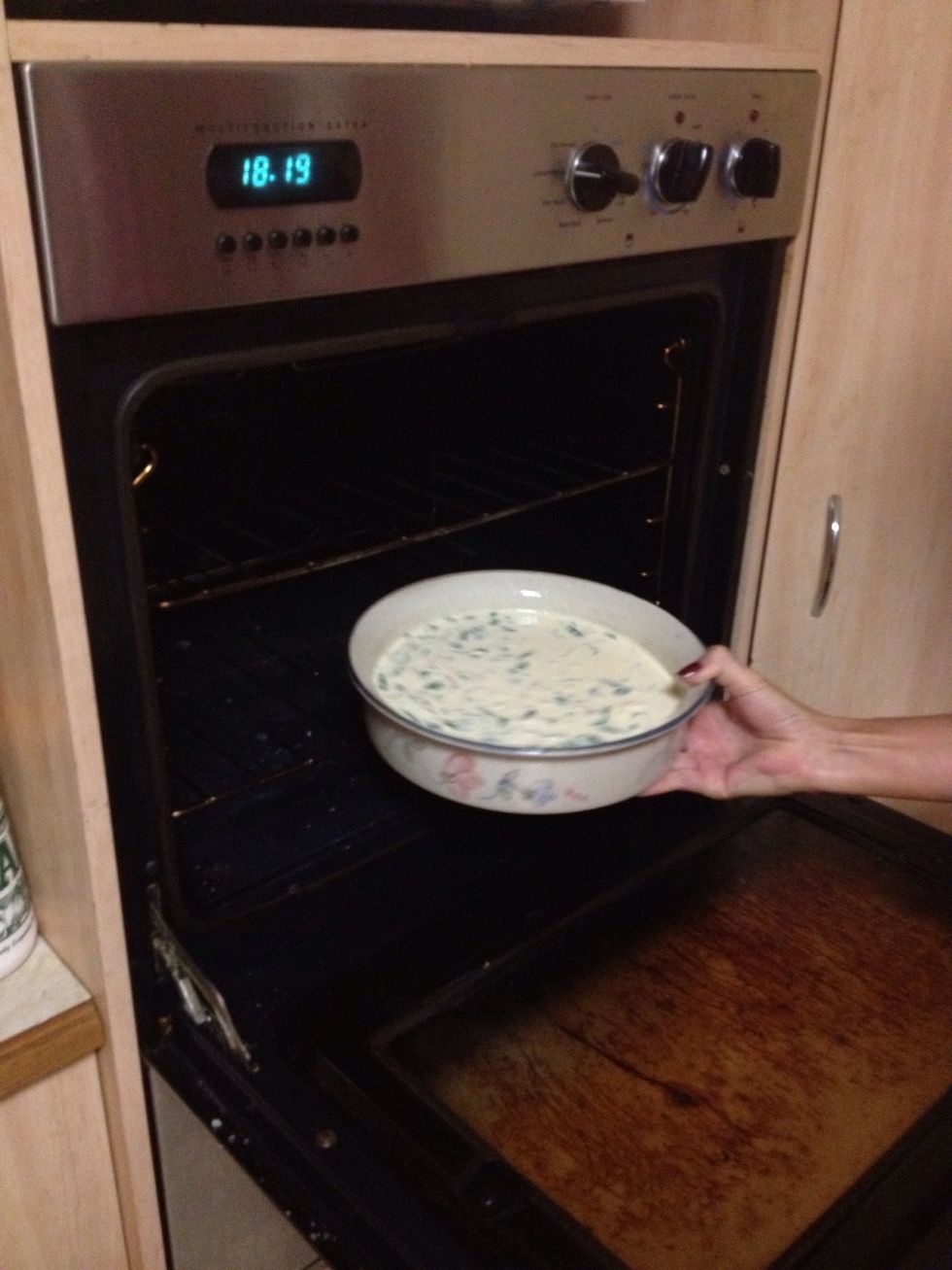 Add to the oven.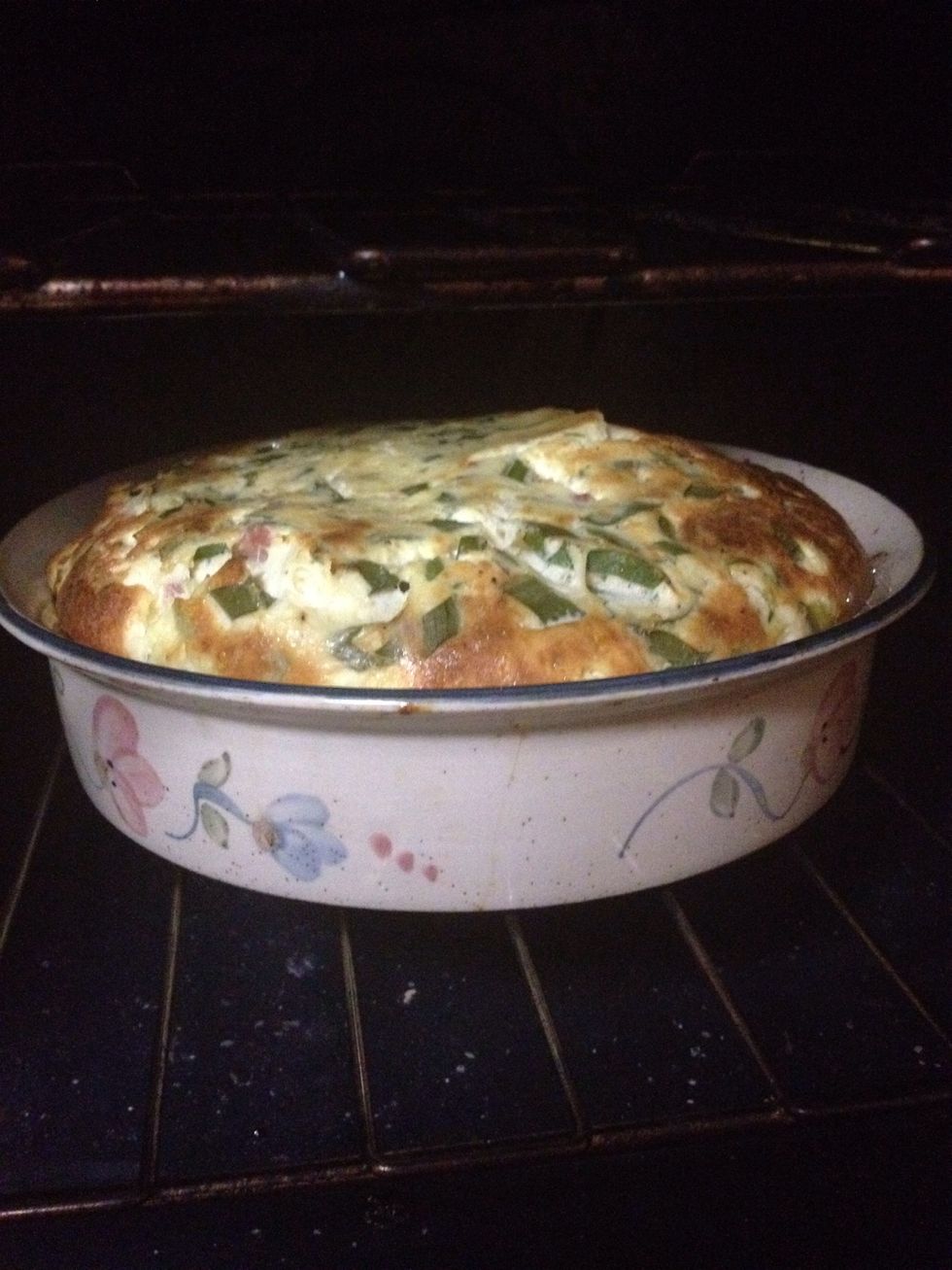 Looking good so far!
Serve with a simple garden salad and garlic bread! Absolutely yum!!
8 eggs
1 shallot
1 cup of shredded cheese
1 cup of ham
300ml of sour cream