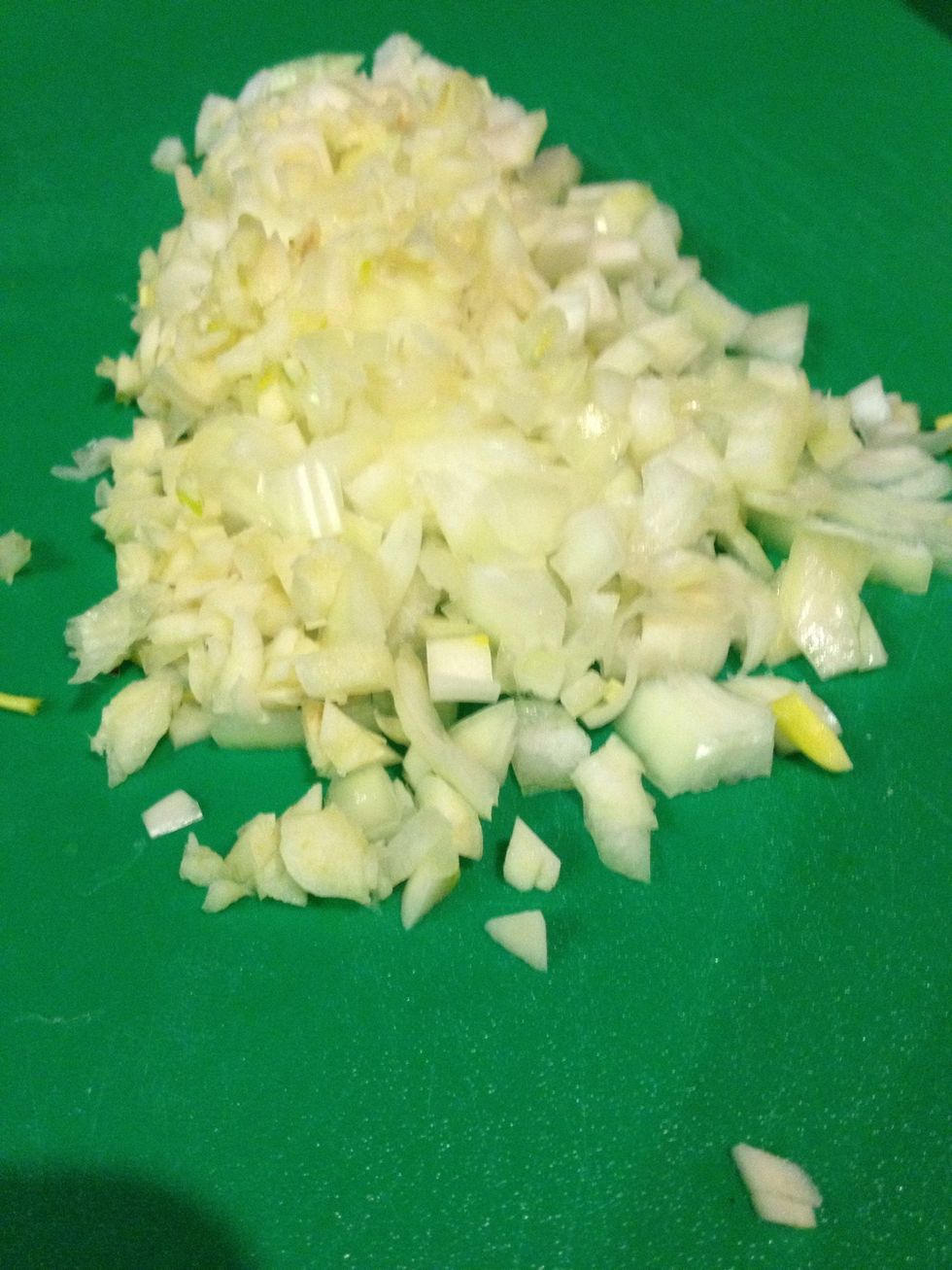 Finely chop a brown onion and two cloves of garlic.
Cube up the pumpkin into small pieces. This will ensure they cook in the risotto.
Make you own or mix up 750mls (3 cups) of beef stock in hot water.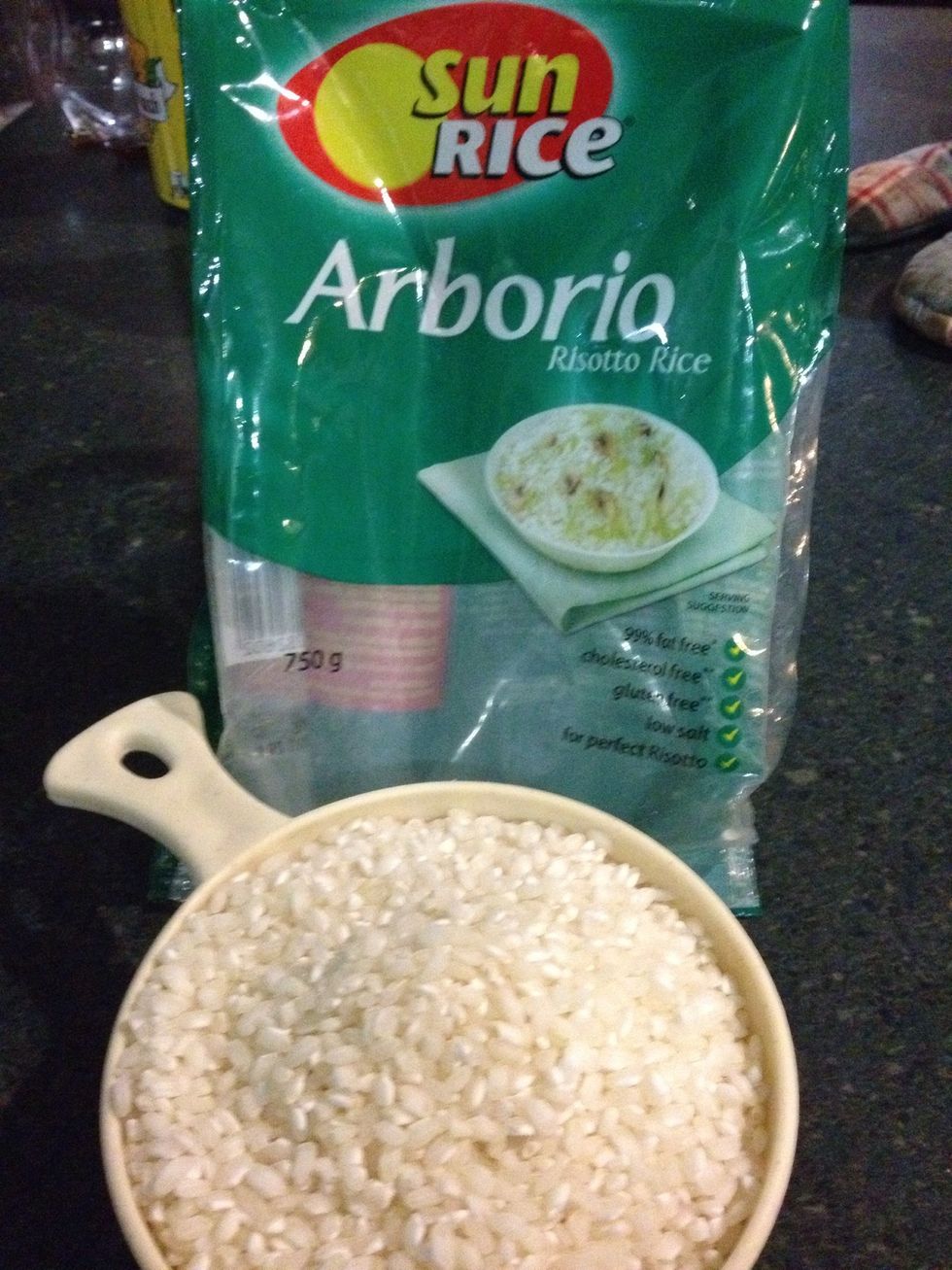 Measure out one cup of the arborio rice.
Heat the olive oil and add the onion & garlic over a medium heat. Cook for two minutes stirring constantly.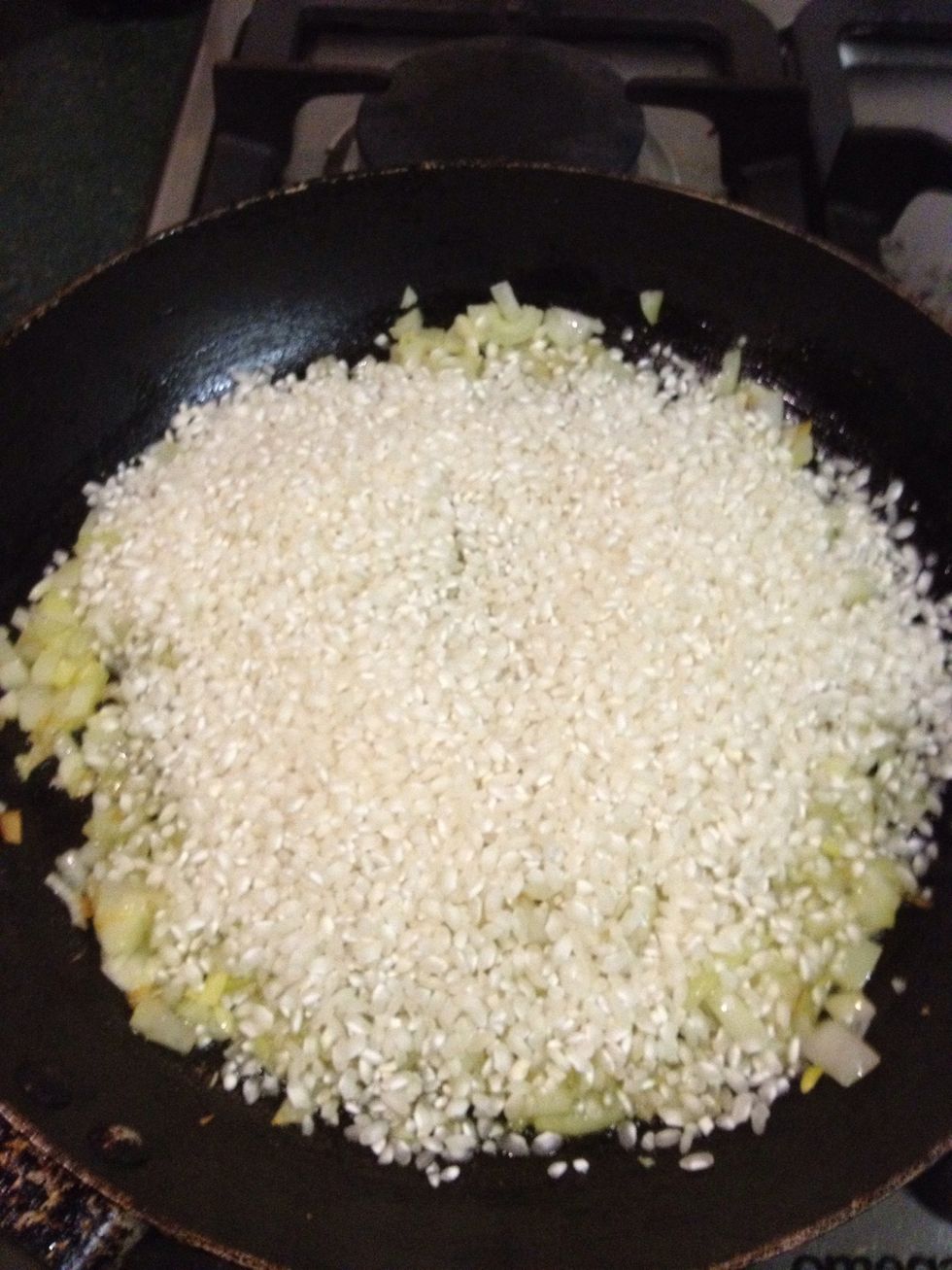 Add the arborio rice to the pan and stir through the oil, onion and garlic.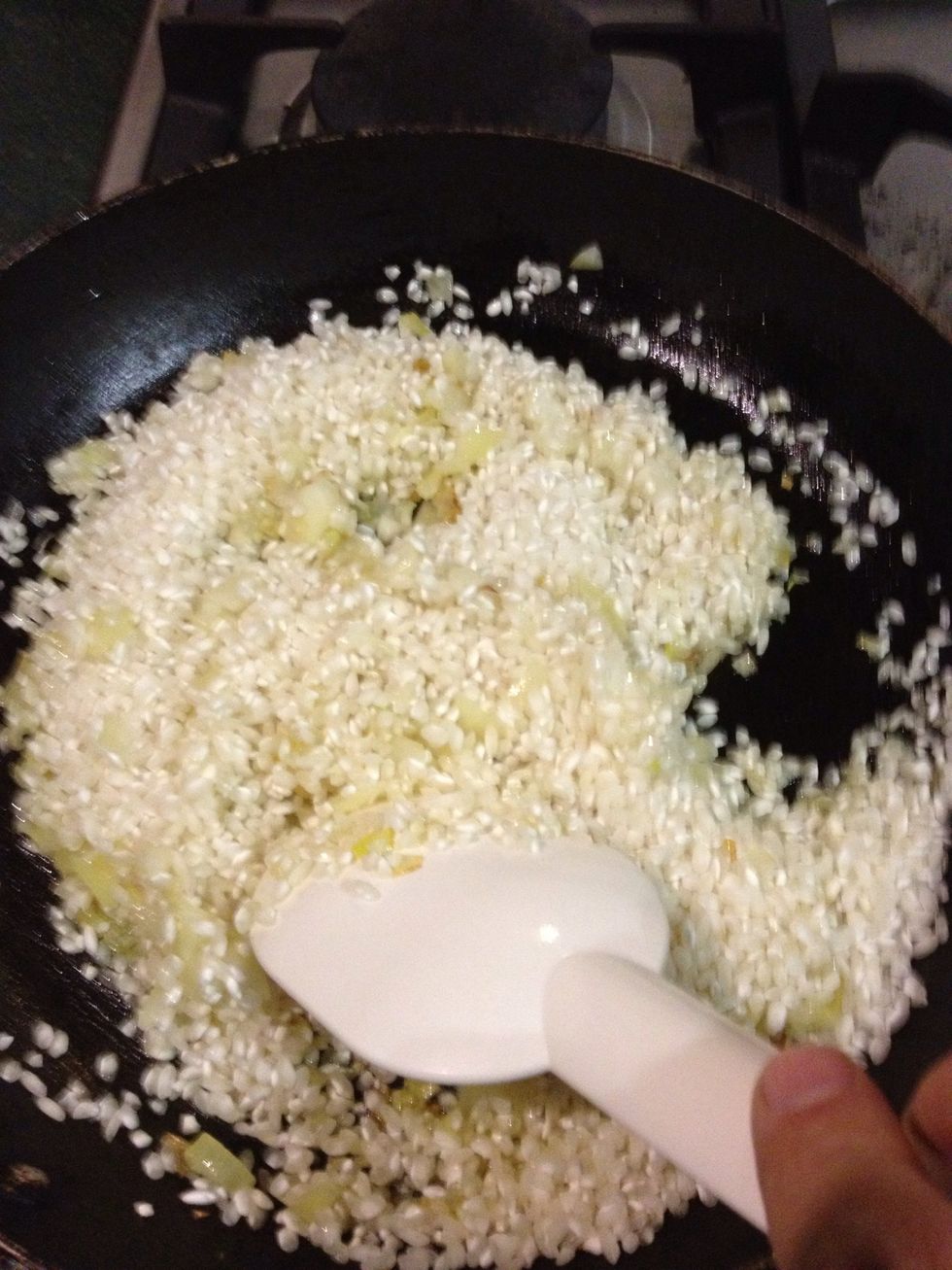 Keep stirring for two minutes.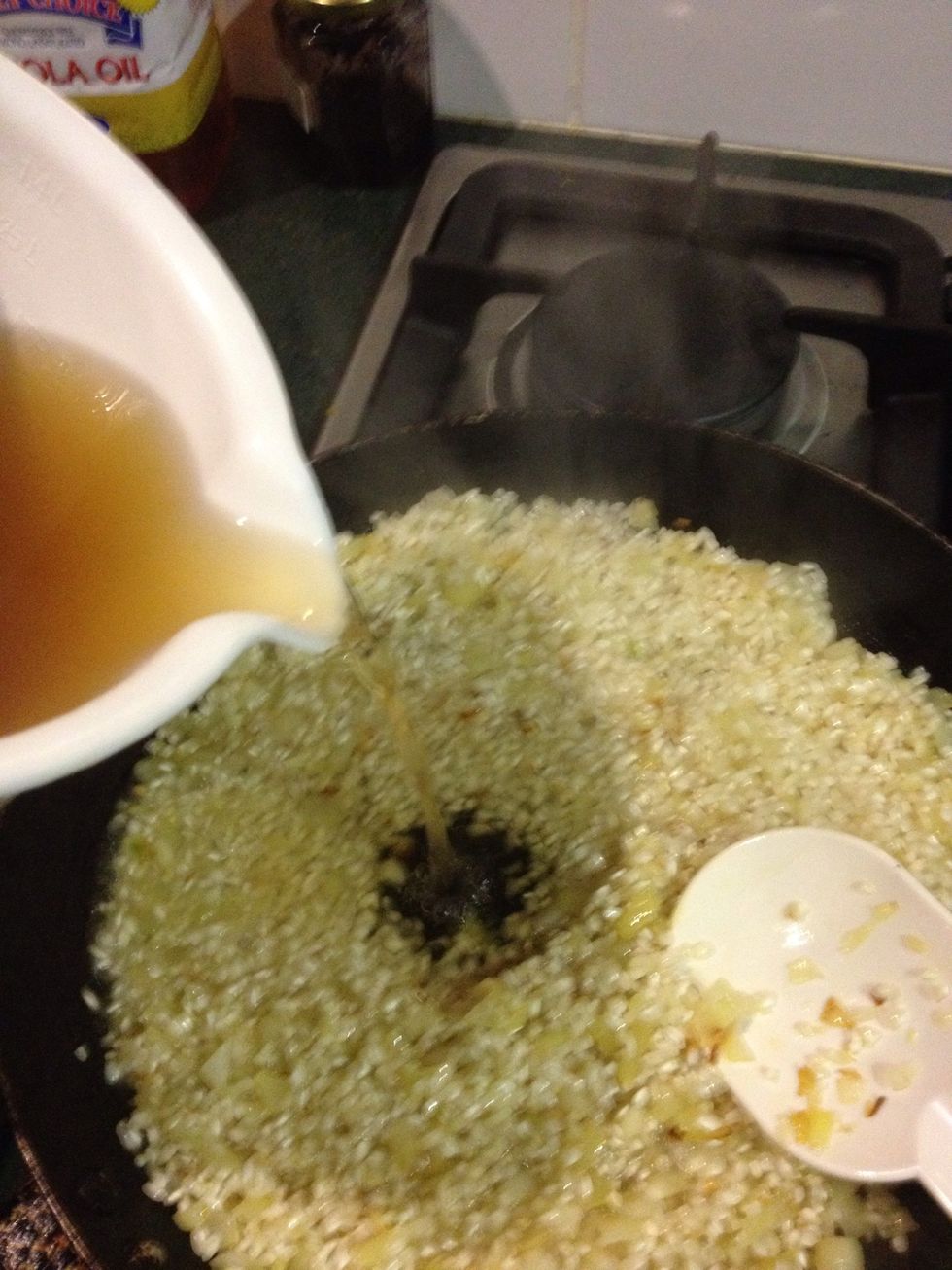 Stir in 1/3 of the stock and mix through. Let it cook for five minutes or until the mix absorbs the stock.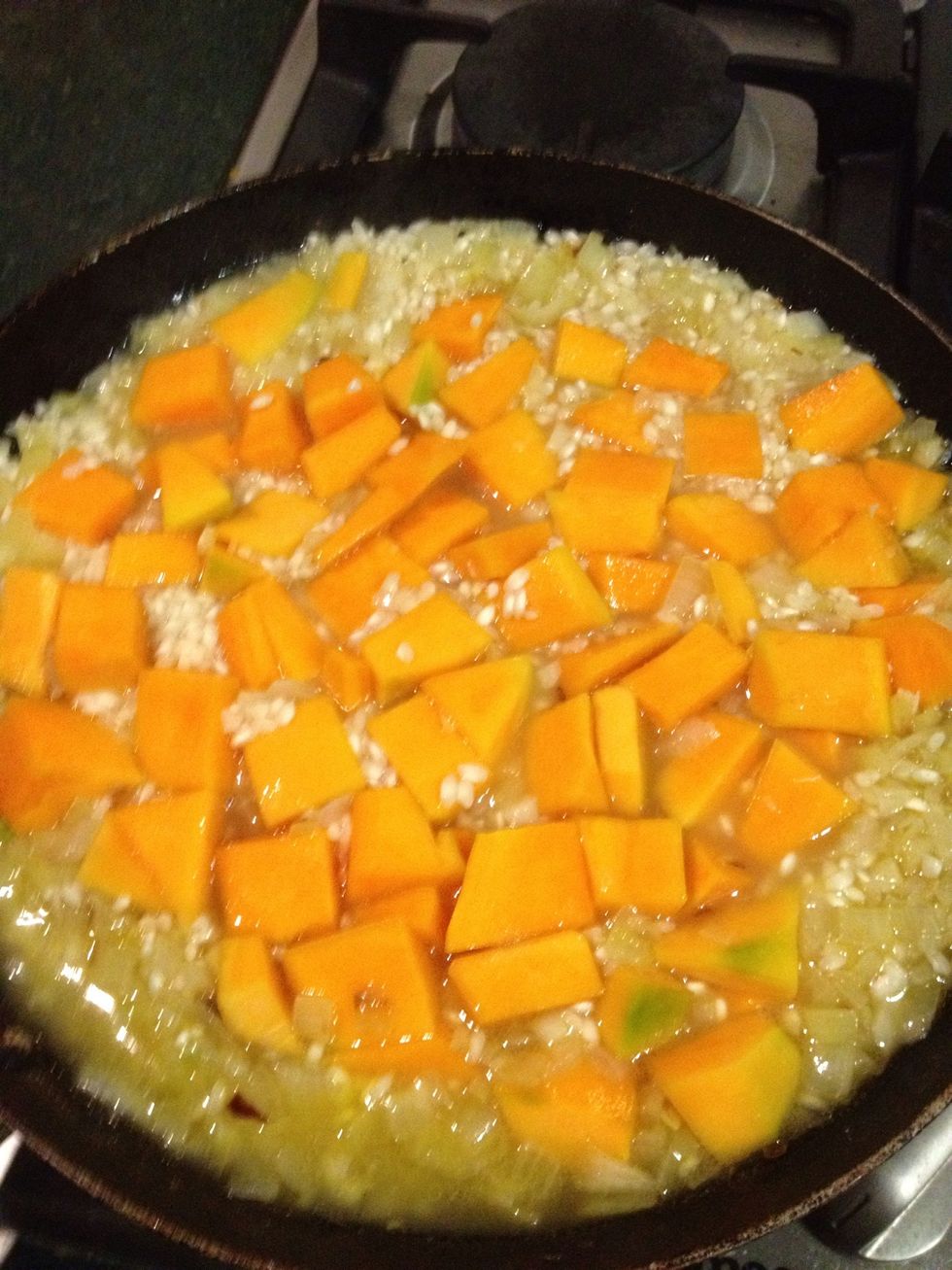 Add the next 1/3 of stock and the pumpkin pieces. Cook for another five minutes or until absorbed.
Stir in the final 1/3 of stock cooking for another five minutes.
Season with a little salt and fresh ground black pepper to taste.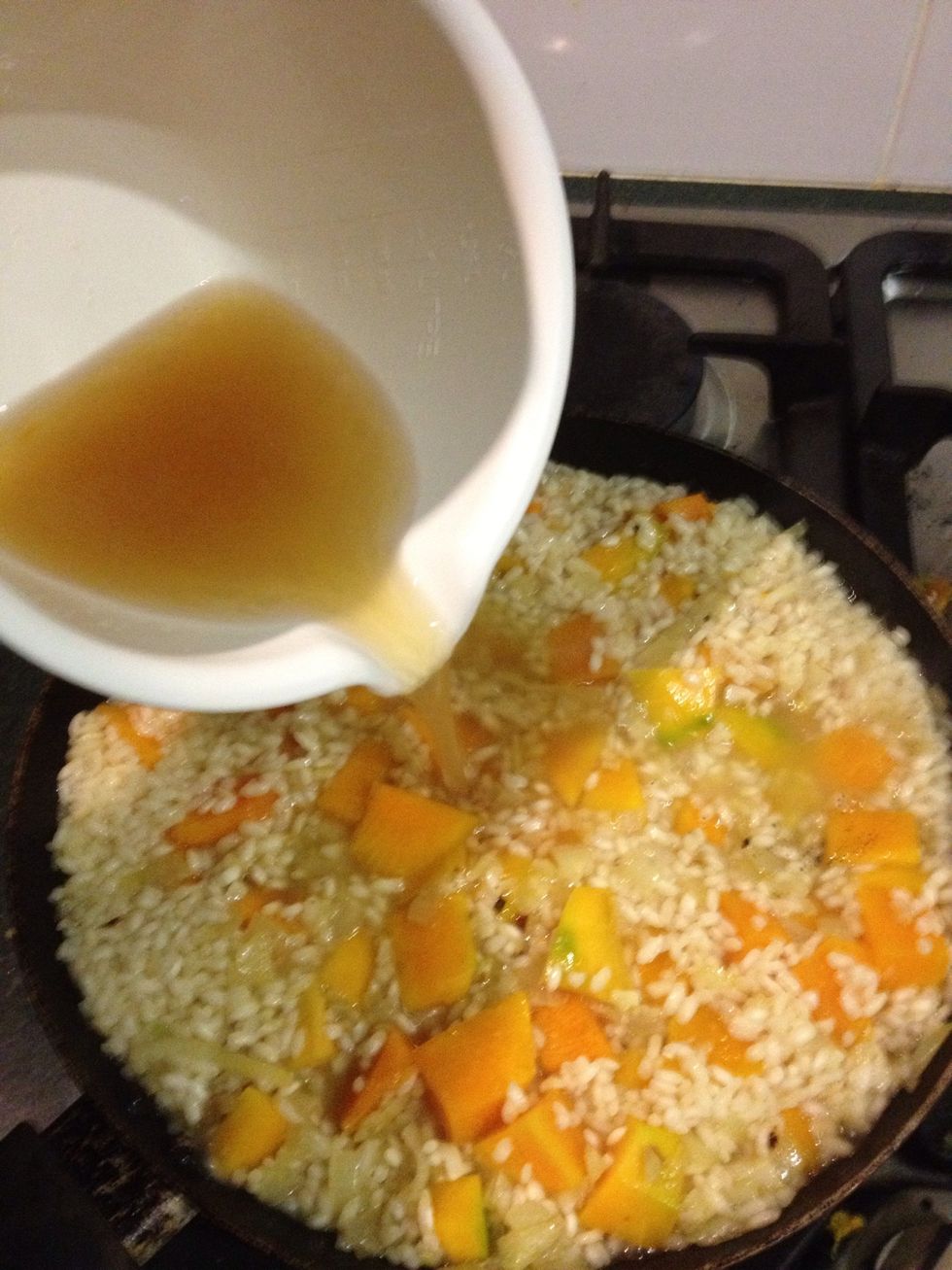 Add a little extra stock if the mix gets too dry.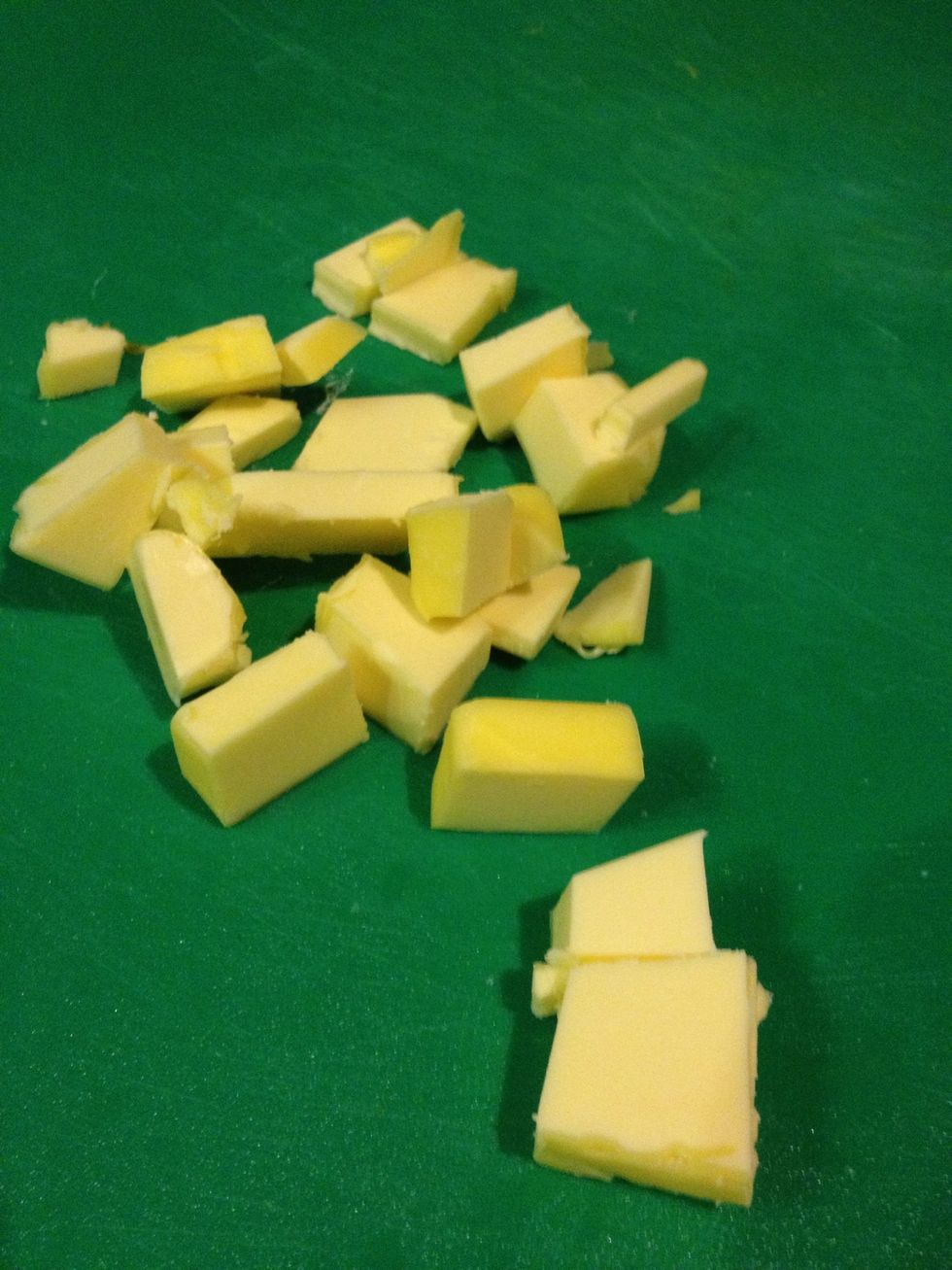 Cube the butter at room temperature.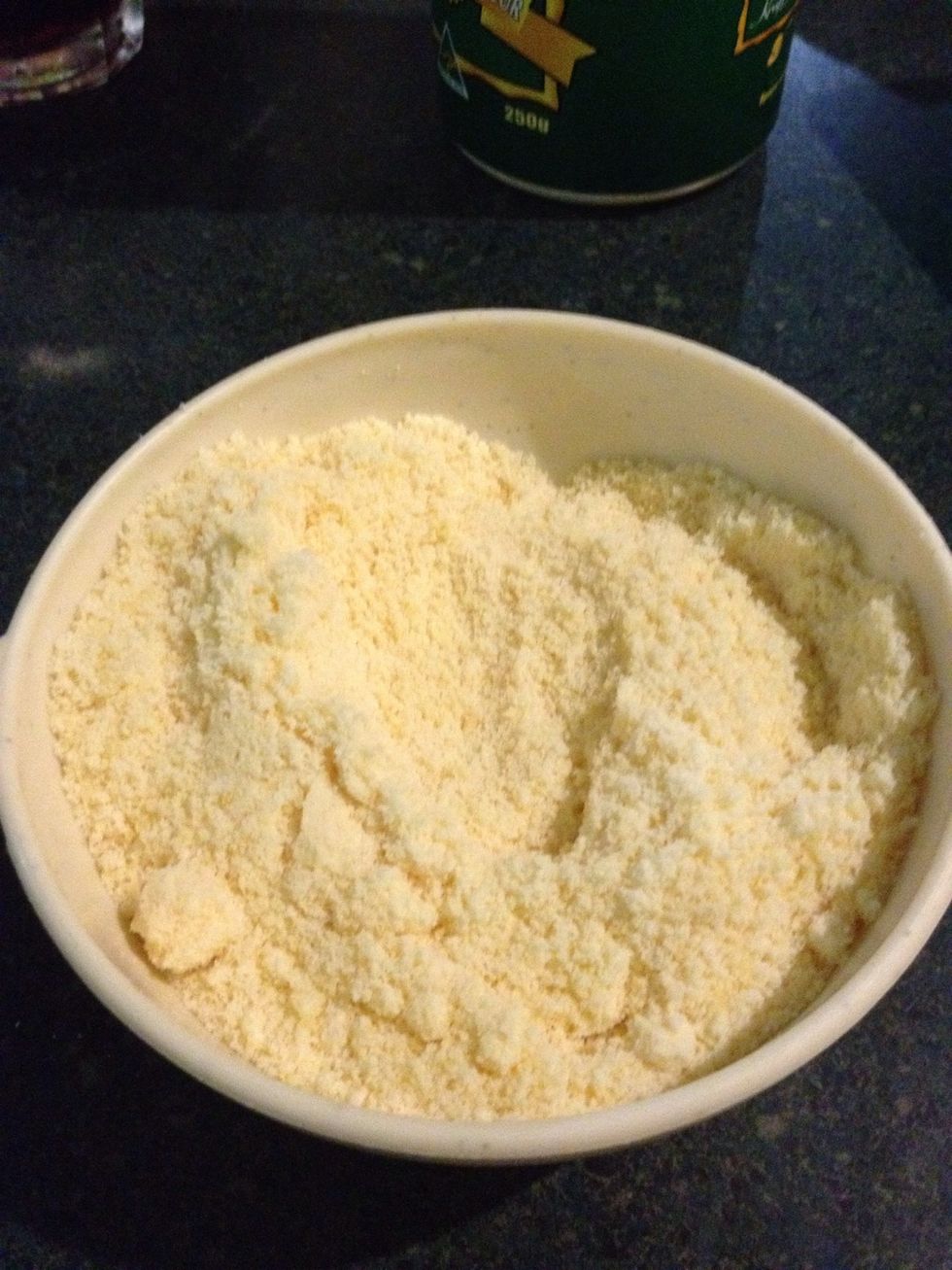 Have the six tablespoons of Parmesan ready to go.
Add the butter and stir through just before serving.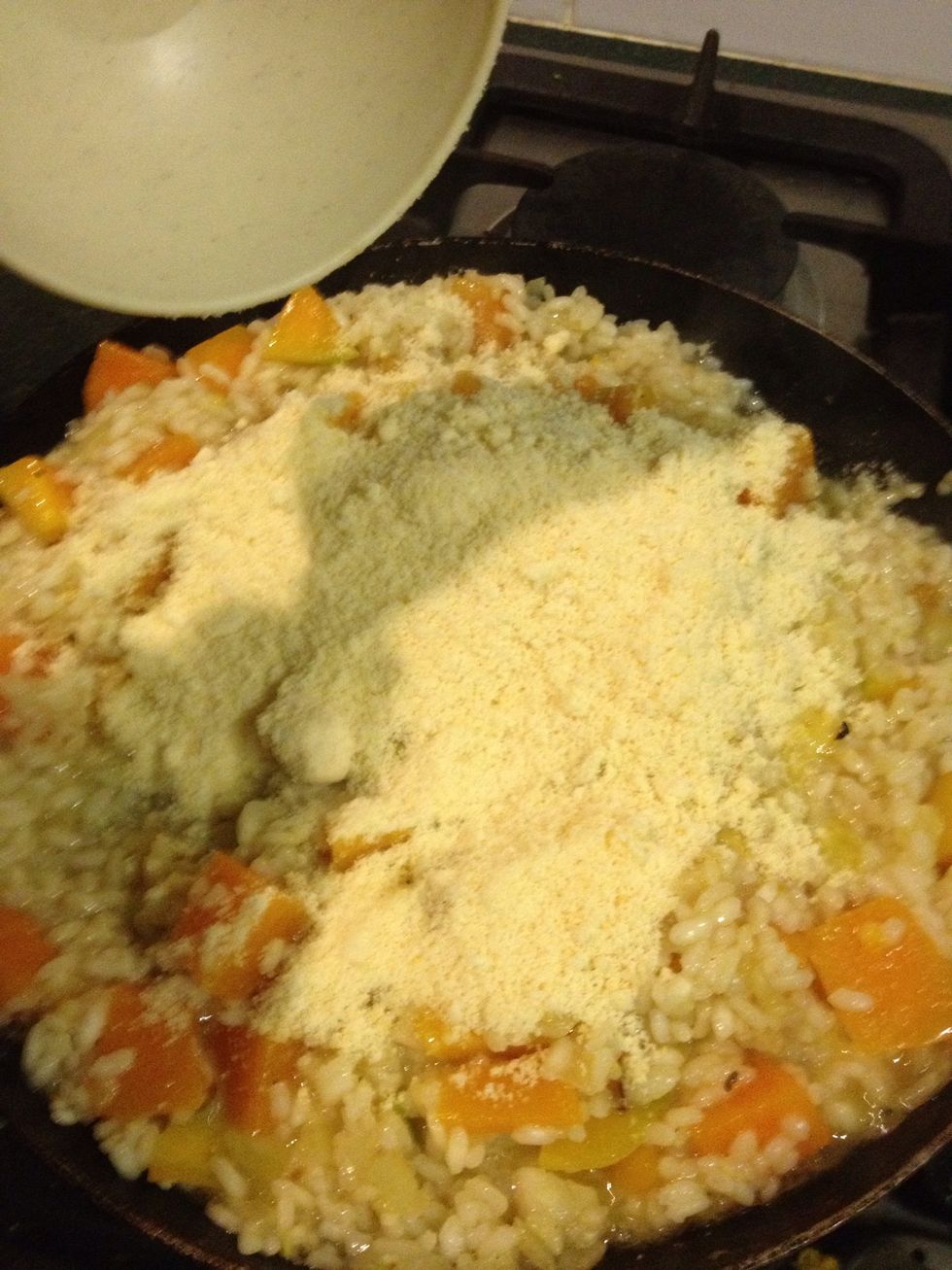 The last item is the Parmesan which is stirred through just before plating up.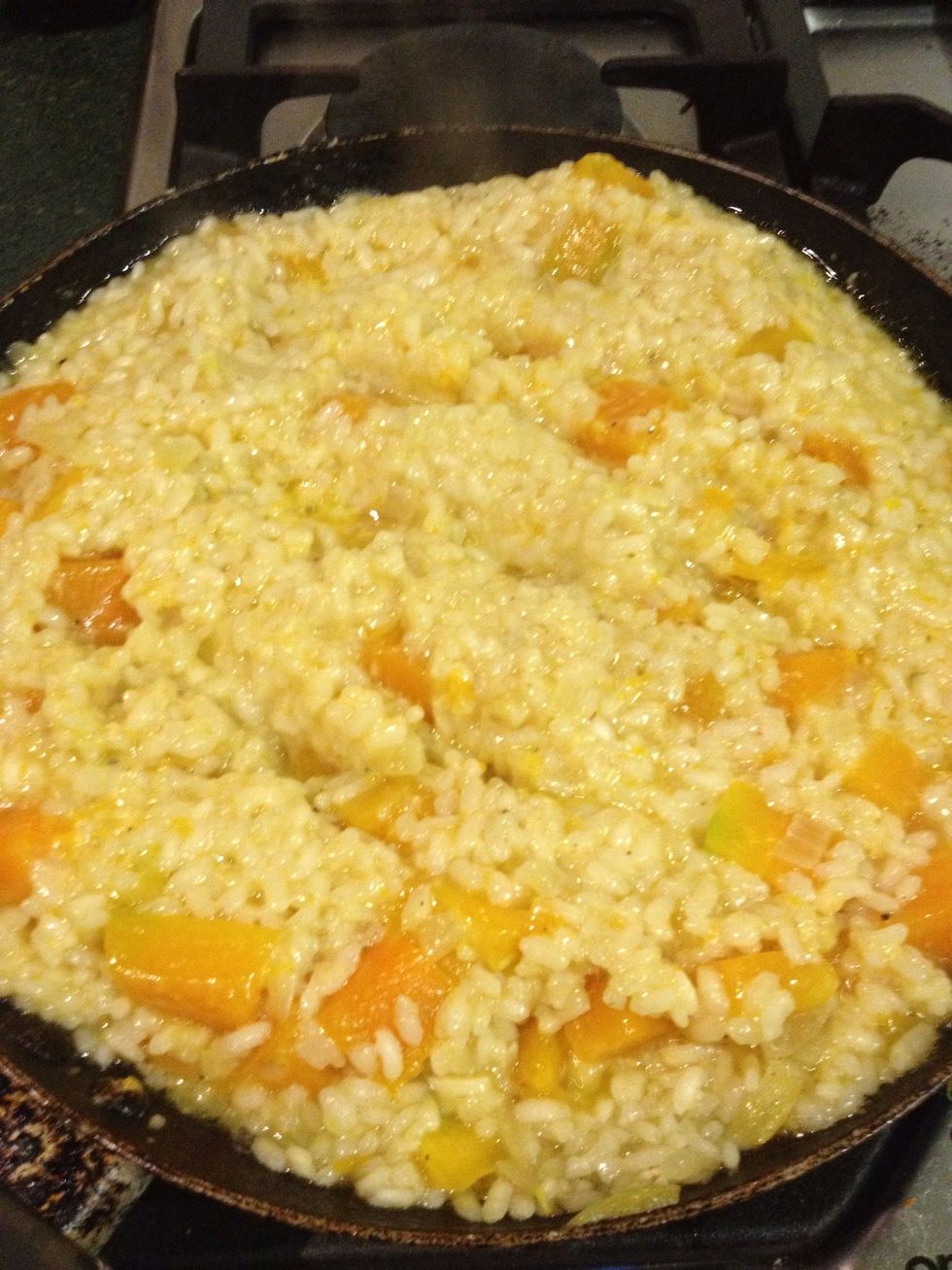 This is how mine turned out just before plating up.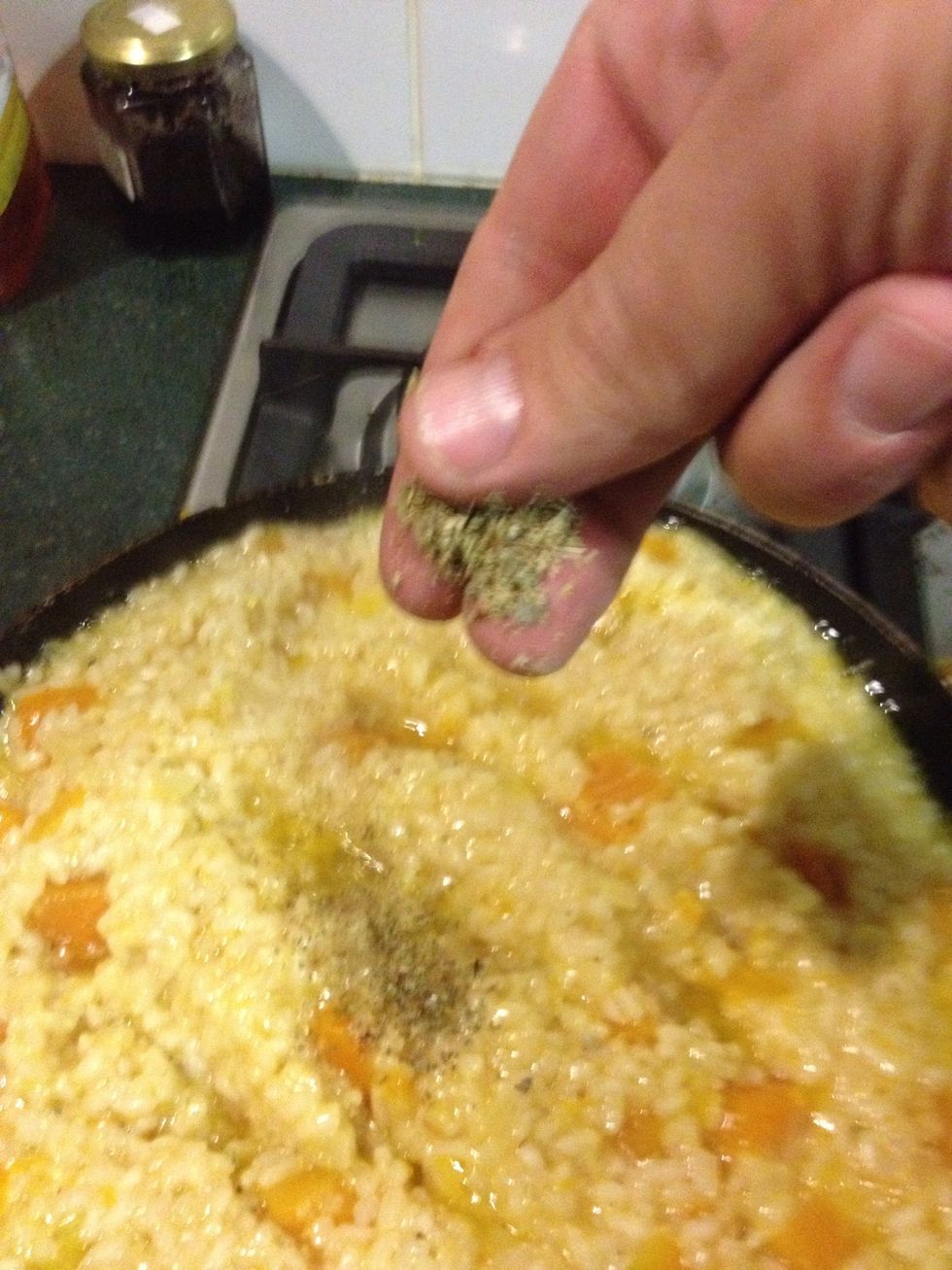 Add a pinch of dried herbs to stir in then dish up.
Add one final pinch of herbs for garnish and serve it forth.
1.0c Arborio rice
6.0Tbsp Parmesan
1.0 Onion
2.0 Garlic
3.0c Beef stock
2.0pch Mixed herbs
250.0g Diced Pumpkin
50.0g Diced butter
2.0Tbsp Olive oil
Salt and pepper to taste