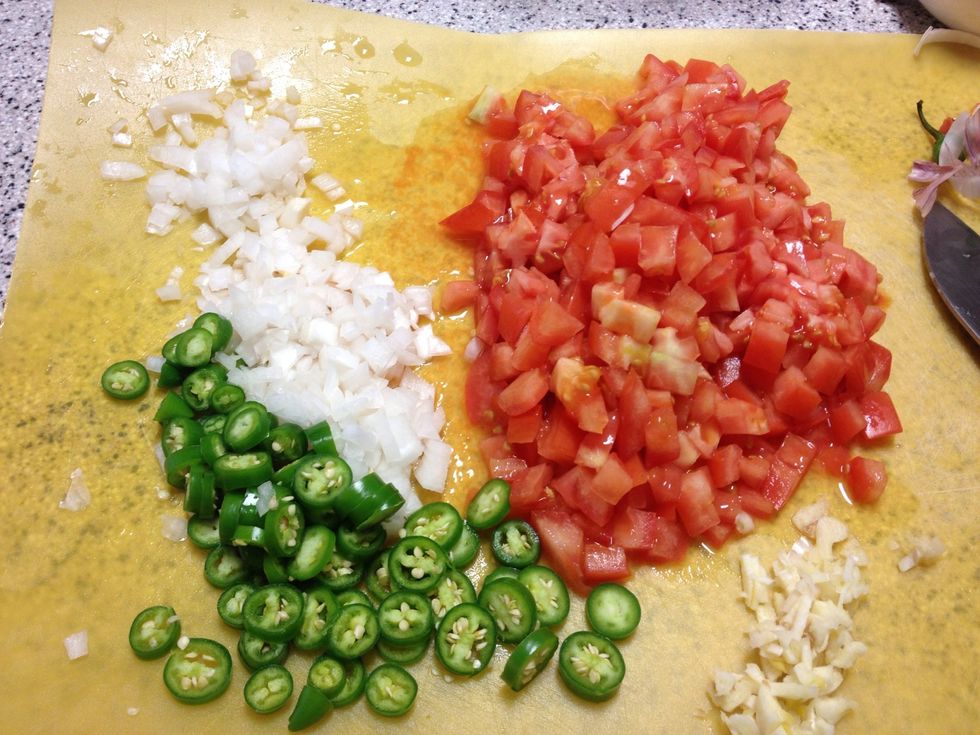 Cut tomatoes & onions into 1/4" to 1/2" cubes, Serrano peppers in slices & chop the 1 clove garlic.
In a large skillet, heat cooking oil and then add onions, garlic, & peppers. It will smell appetizing & spicy. Cook until onions are translucent.
Add the tomatoes, cumin, salt & black pepper.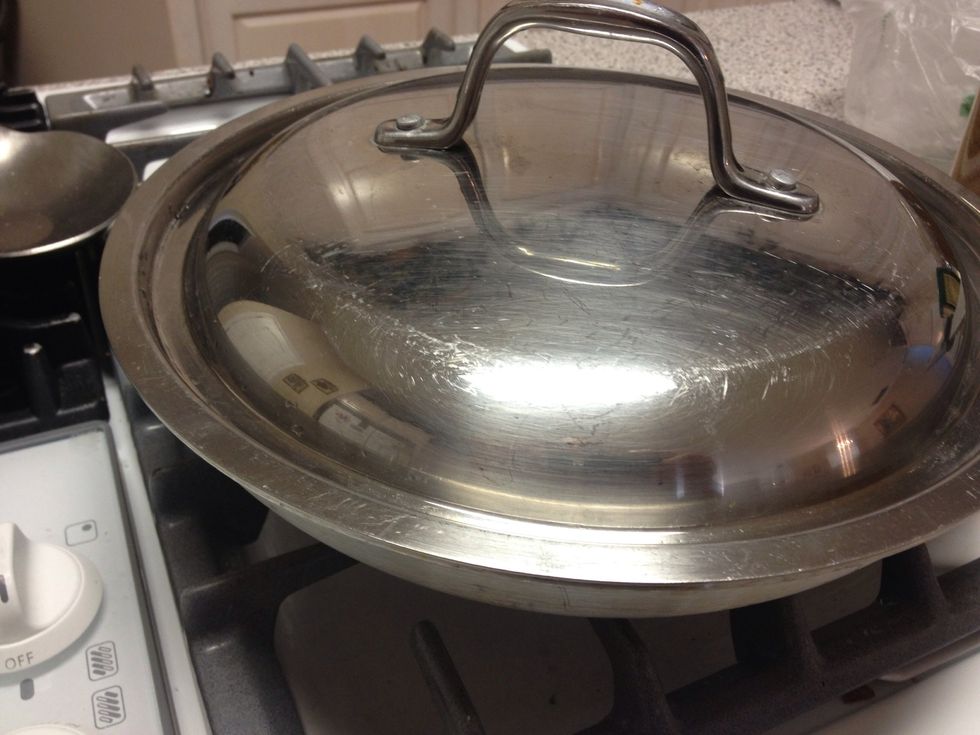 Cover and bring to low heat for 15 mins.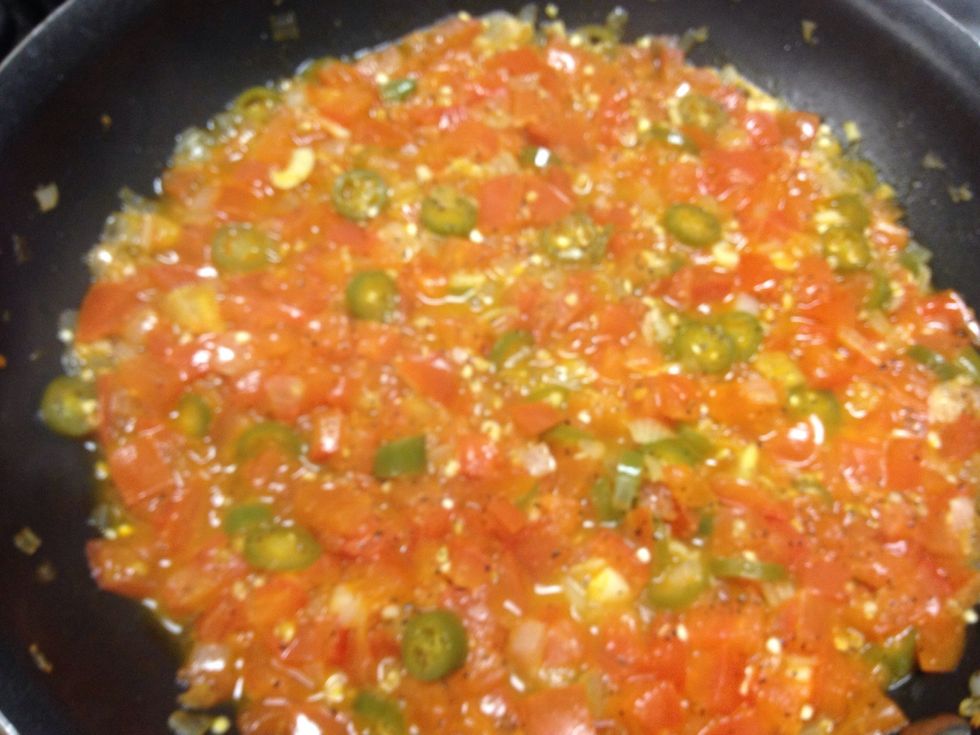 Don't let the tomato juice dry up.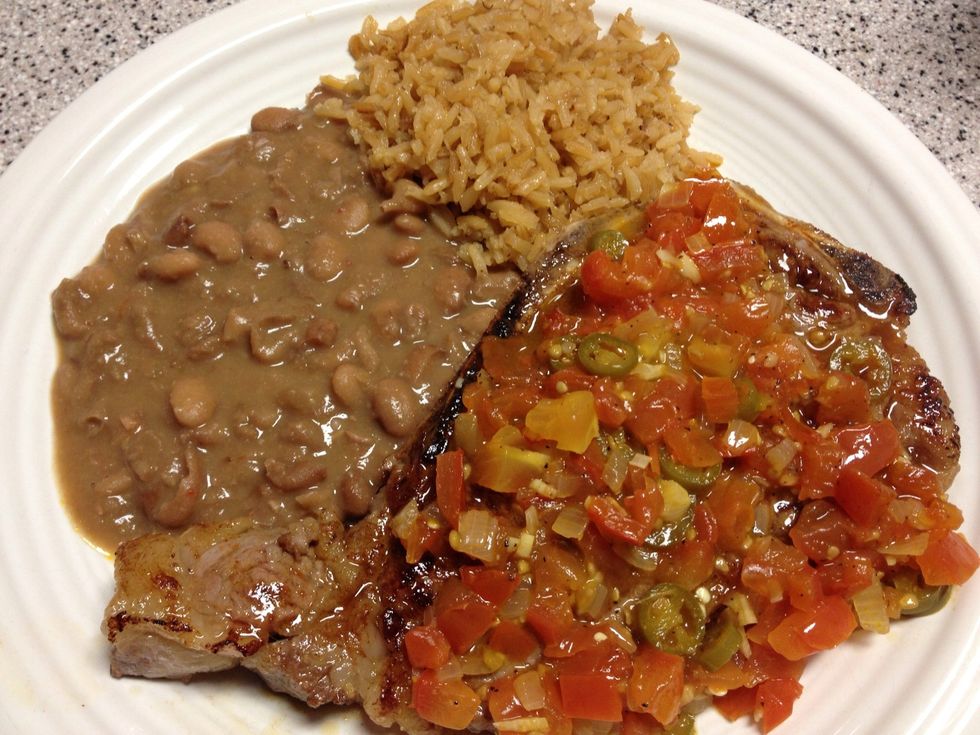 Serve over a grilled or pan fried steak for a traditional "Steak Ranchero".
1.0 Tablespoon cooking oil
4.0 Serrano Peppers
1/2 White onion
1.0 Clove fresh garlic
1/2 teaspoon ground cumin
Salt
Pepper