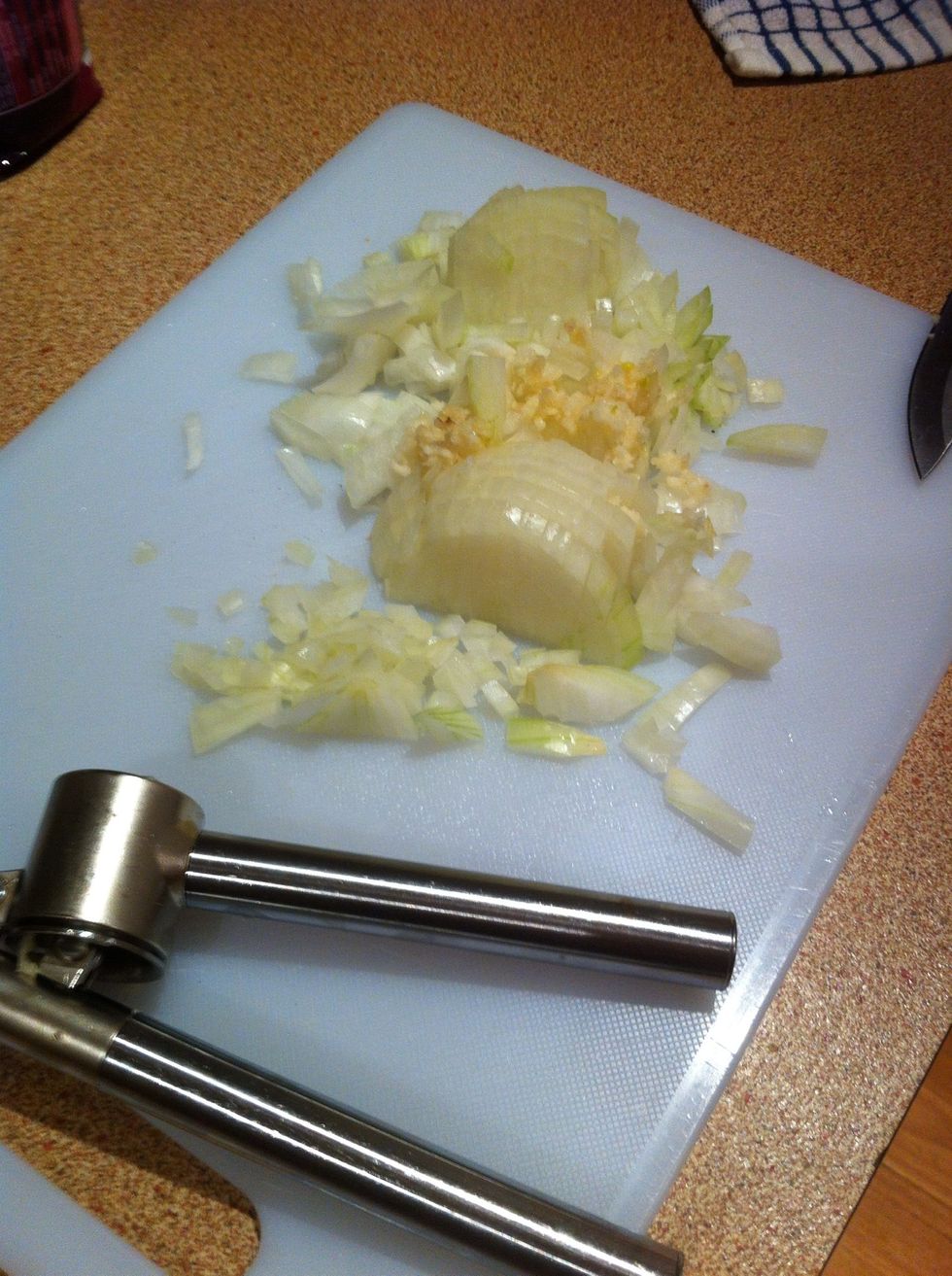 Dice the onion, crush garlic.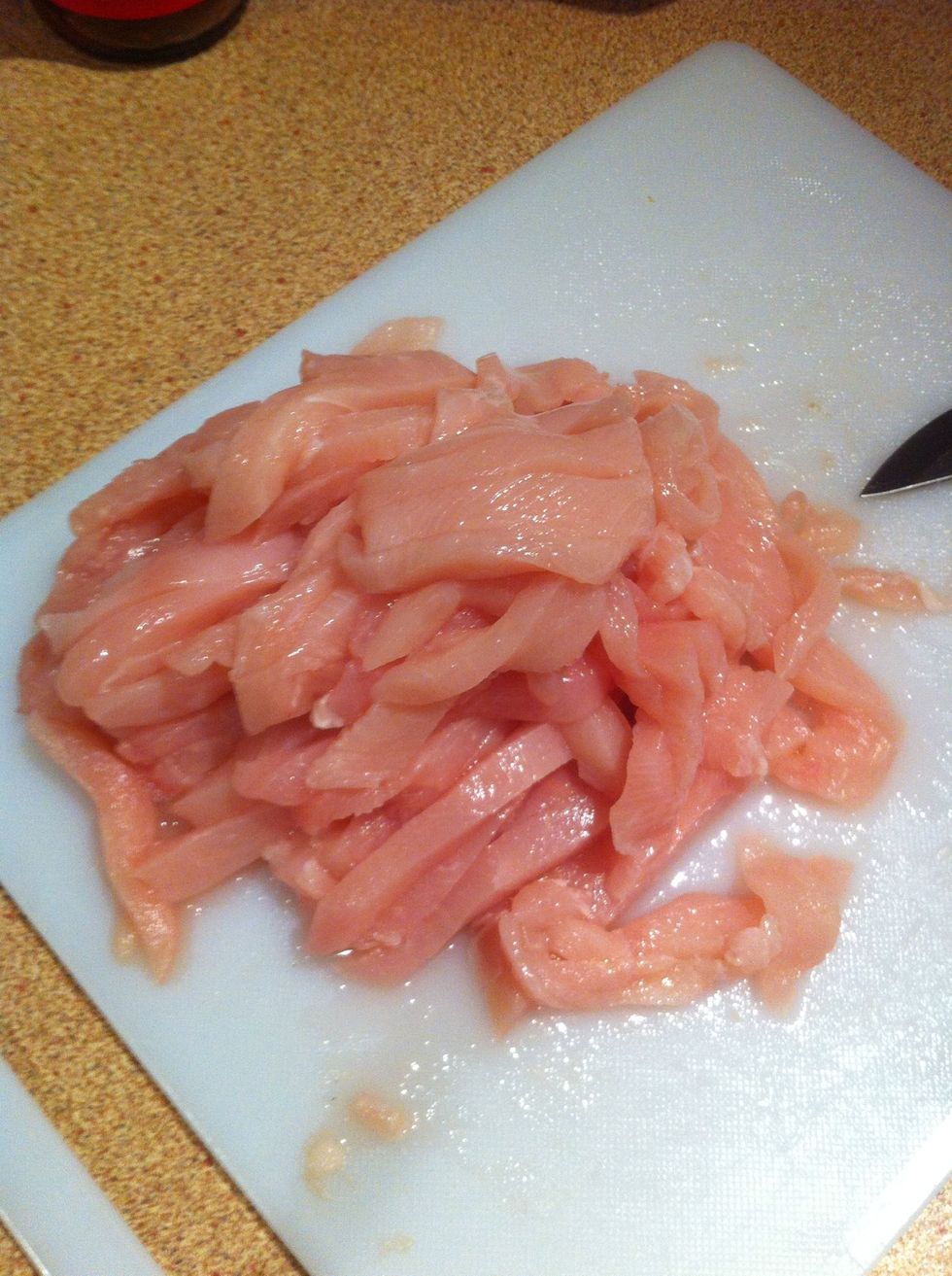 Slice chicken breast into strips.
Add 2 cups of rice to 3 cups of water. Put the rice on now, it takes 15 mins in the microwave.
Brown onion and garlic in a frypan.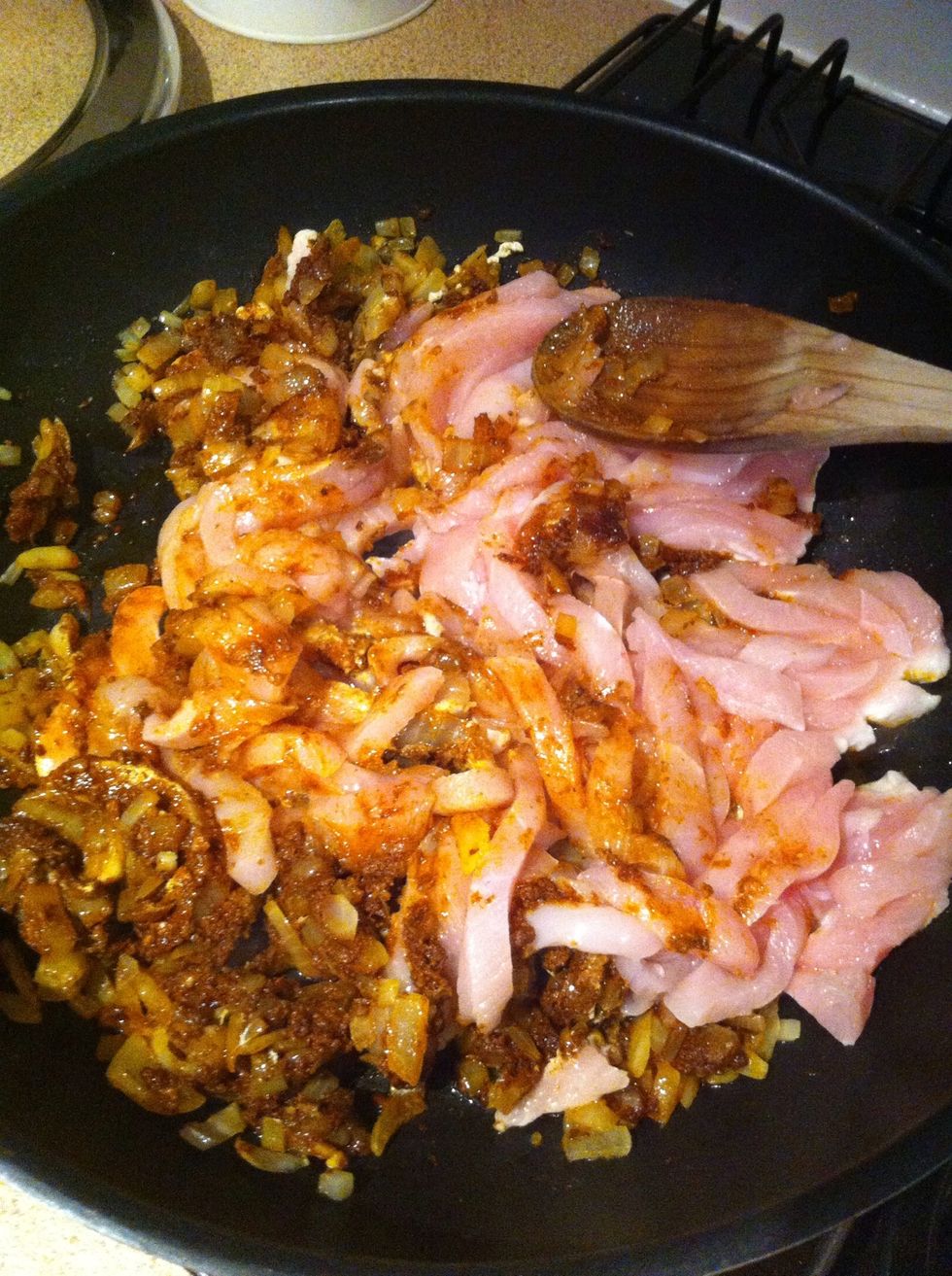 Add paste and chicken to onions.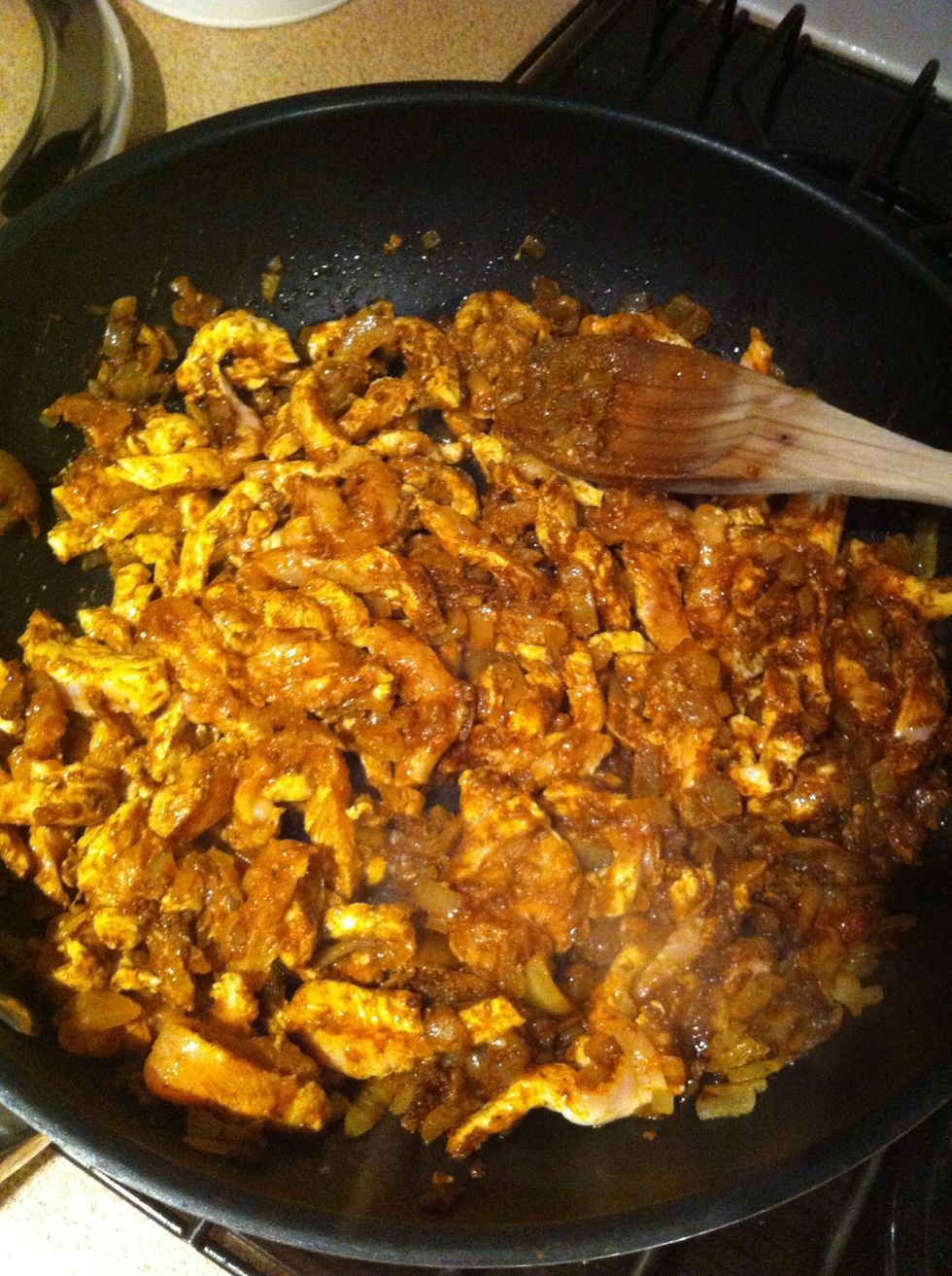 Simmer till chicken is cooked and infused with the sauce.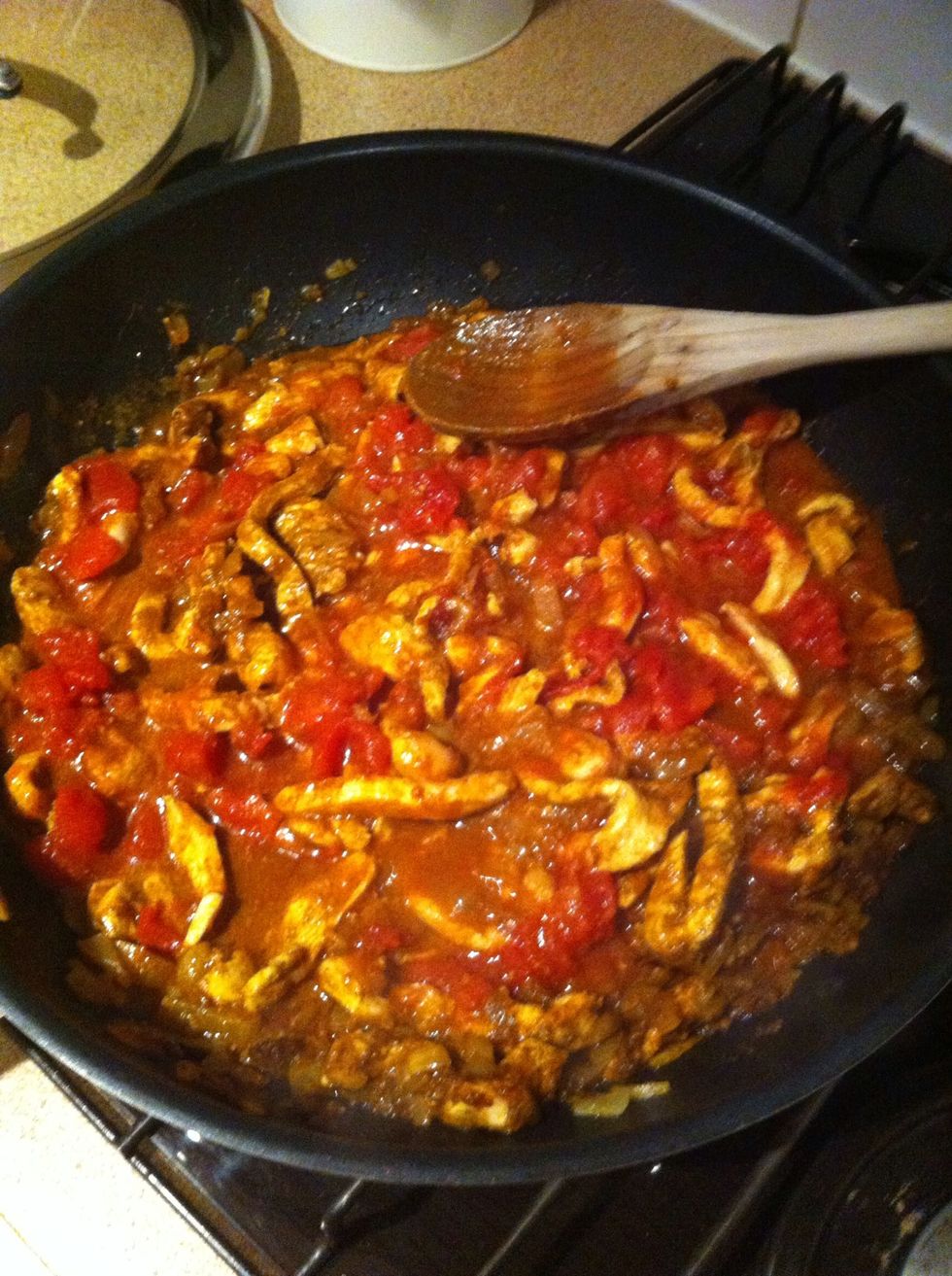 Add tomatoes and a cup of water and reduce with the lid on the pan and let it simmer for about 10 minutes.
Serve with the rice and enjoy! I should have made it look more appealing on the plate but I am seriously starving.
1 onion
2 garlic cloves
500g chicken breast
400g tomatoes
Rogan josh paste
100ml water
2 cups of rice