There is plenty of delicious meat left in a salmon head - especially a large one. These usually get thrown away in the US so they are very cheap. This is a healthy, delicious and inexpensive meal!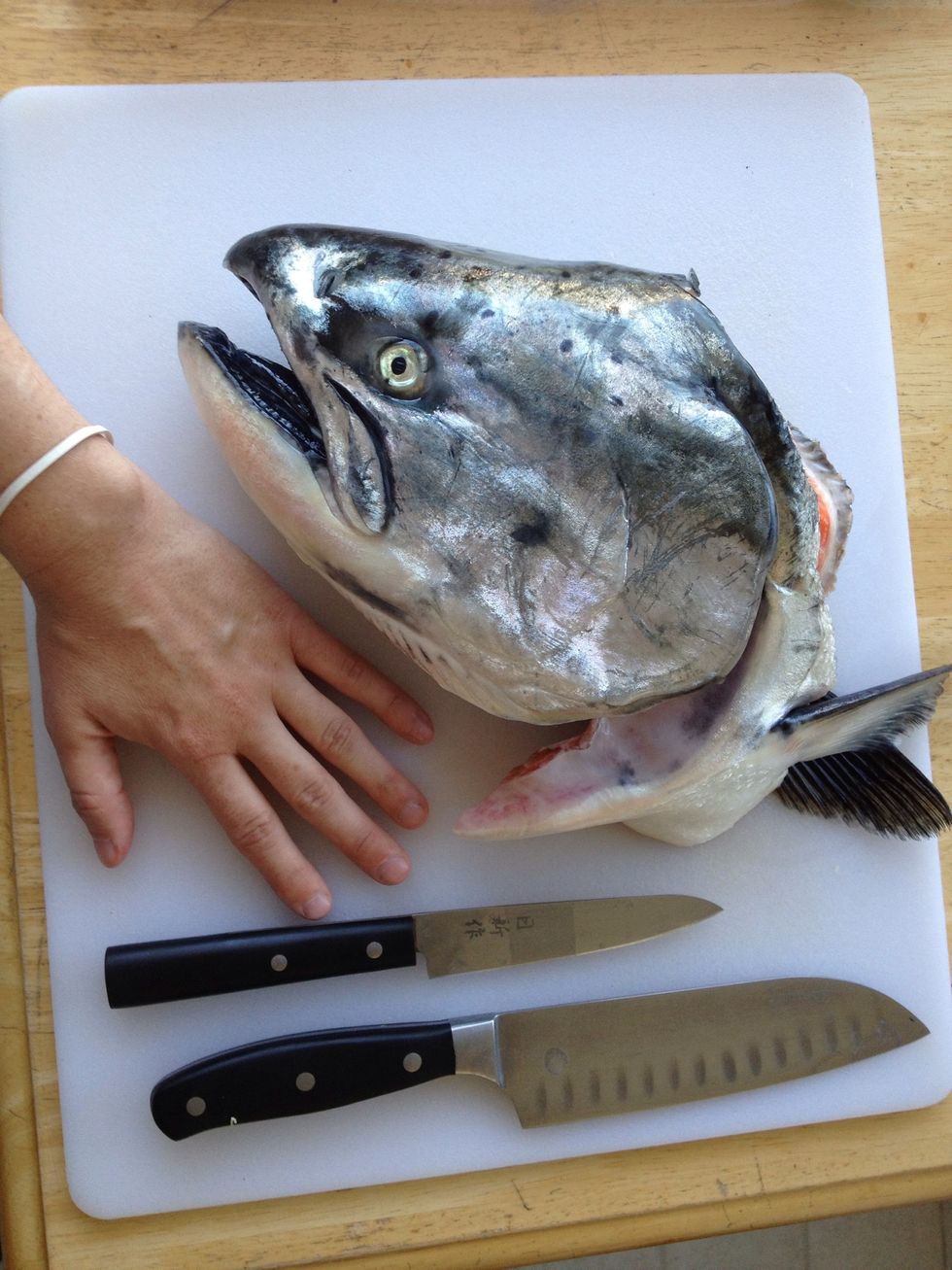 This is a 3 lb salmon head. It easily fed 3 people with some rice and spicy stir-fried greenbeans on the side. Get a very fresh one - check that the eyes are still clear and moist!
Wash and dry the head, and trim out any remaining gill structures inside.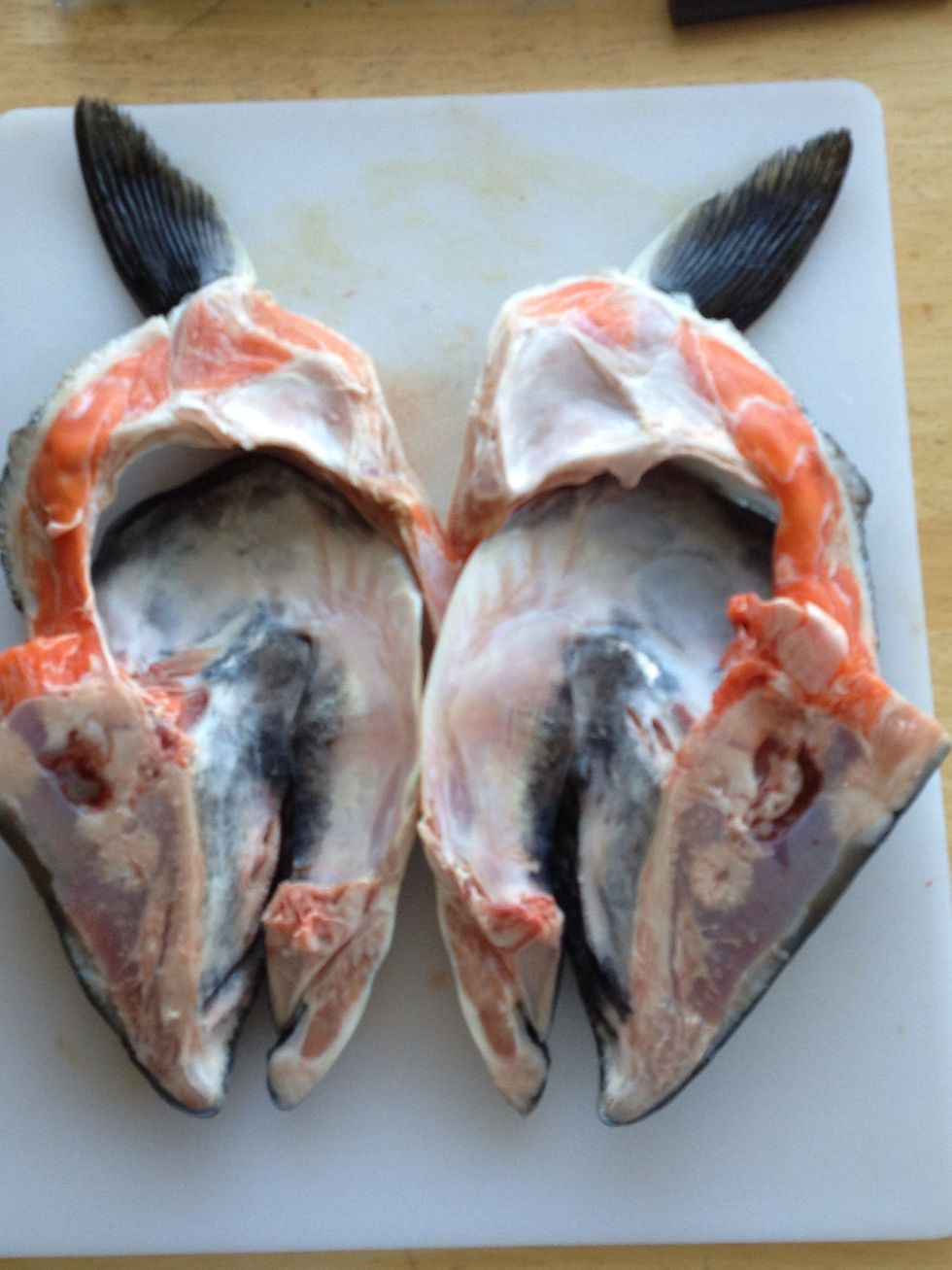 Carefully cut the head in half. You can see meat along the neck, but actually everything in the head is edible (the eyes are a delicacy!). Cooking softens the rest revealing tender morsels of meat.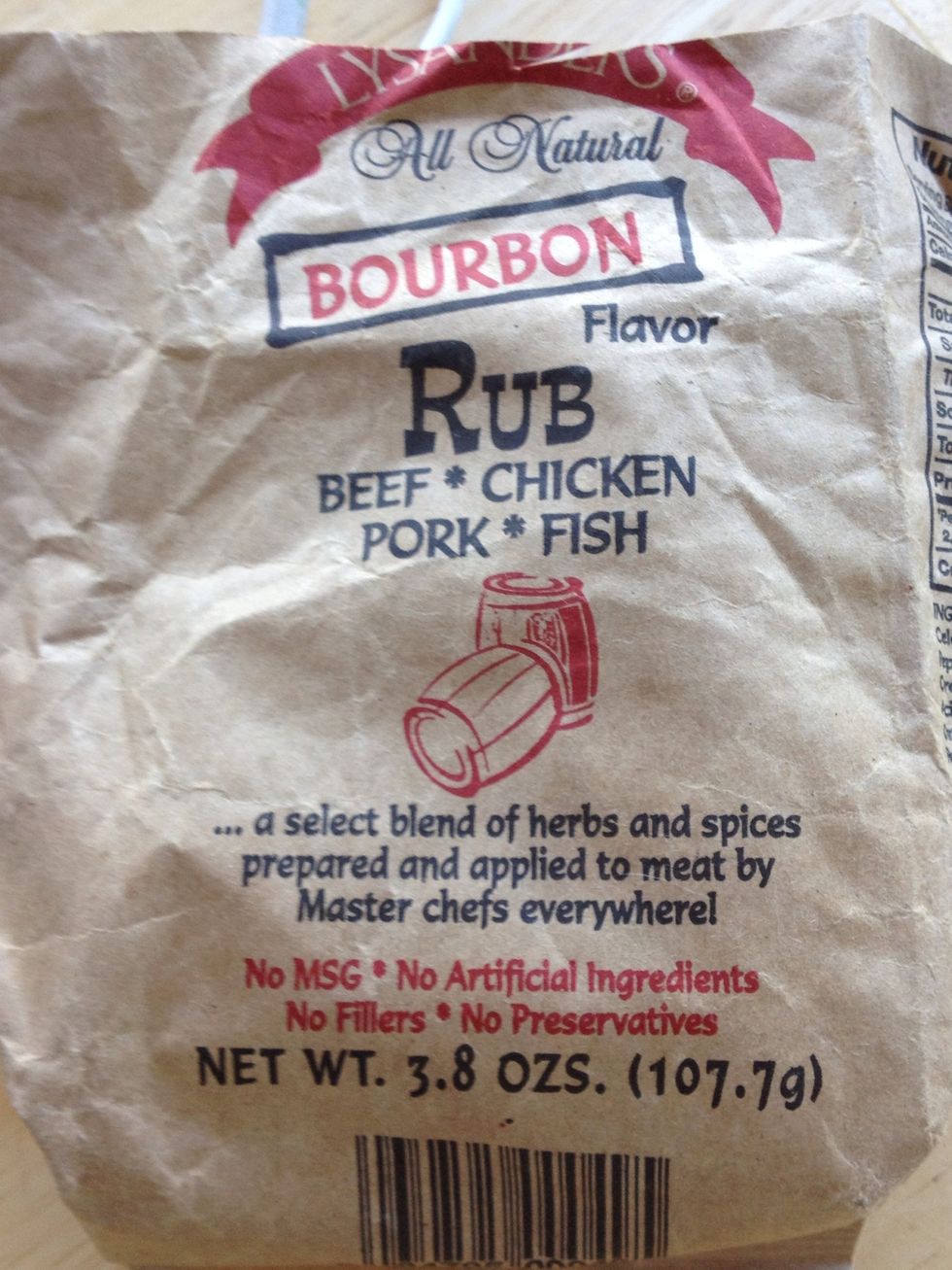 Get your packaged or homemade spice rub. You want something sweet, salty and a bit spicy if you can take the heat.
Rub the seasoning all over the exposed surfaces.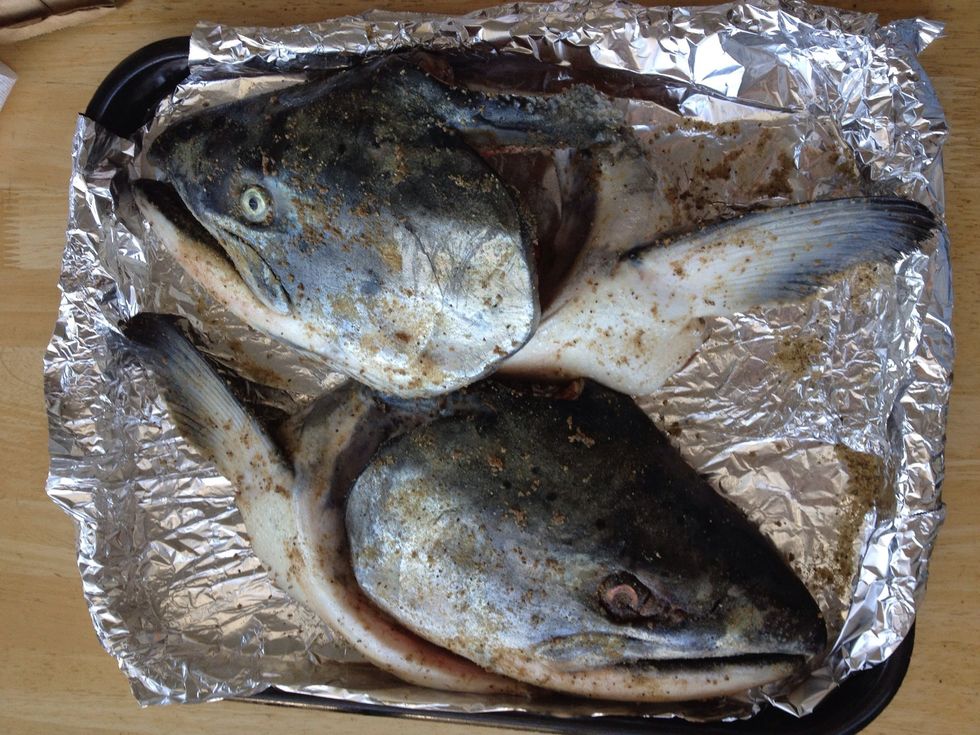 Place skin side up on a lightly oiled aluminum covered baking dish. Bake at 250 F for about 40 minutes (depending on size - check for softening of the nose area)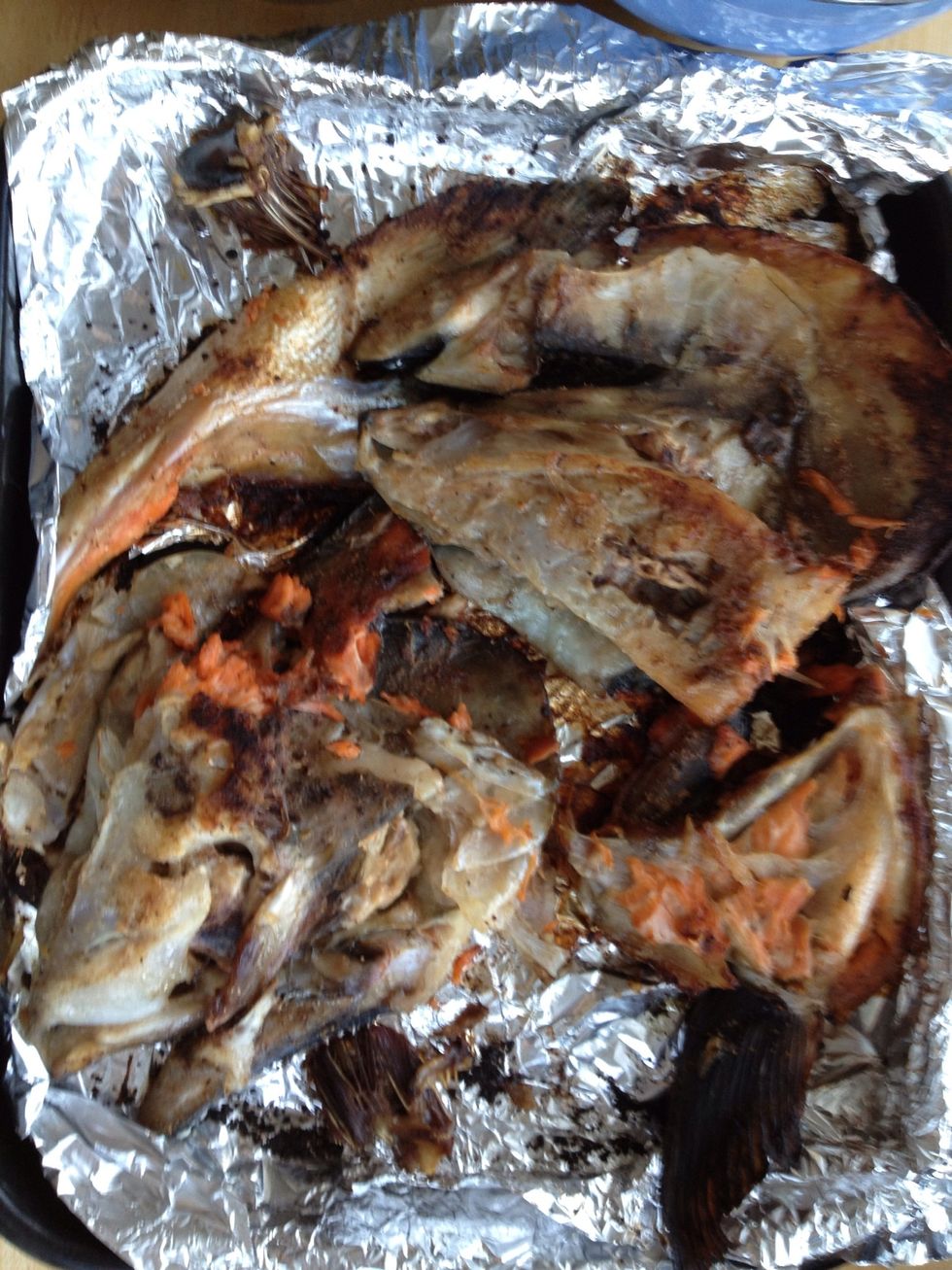 Then crank heat to 450 F and flip fish. Cook 10-20 minutes or until there's some browning and crispness developing.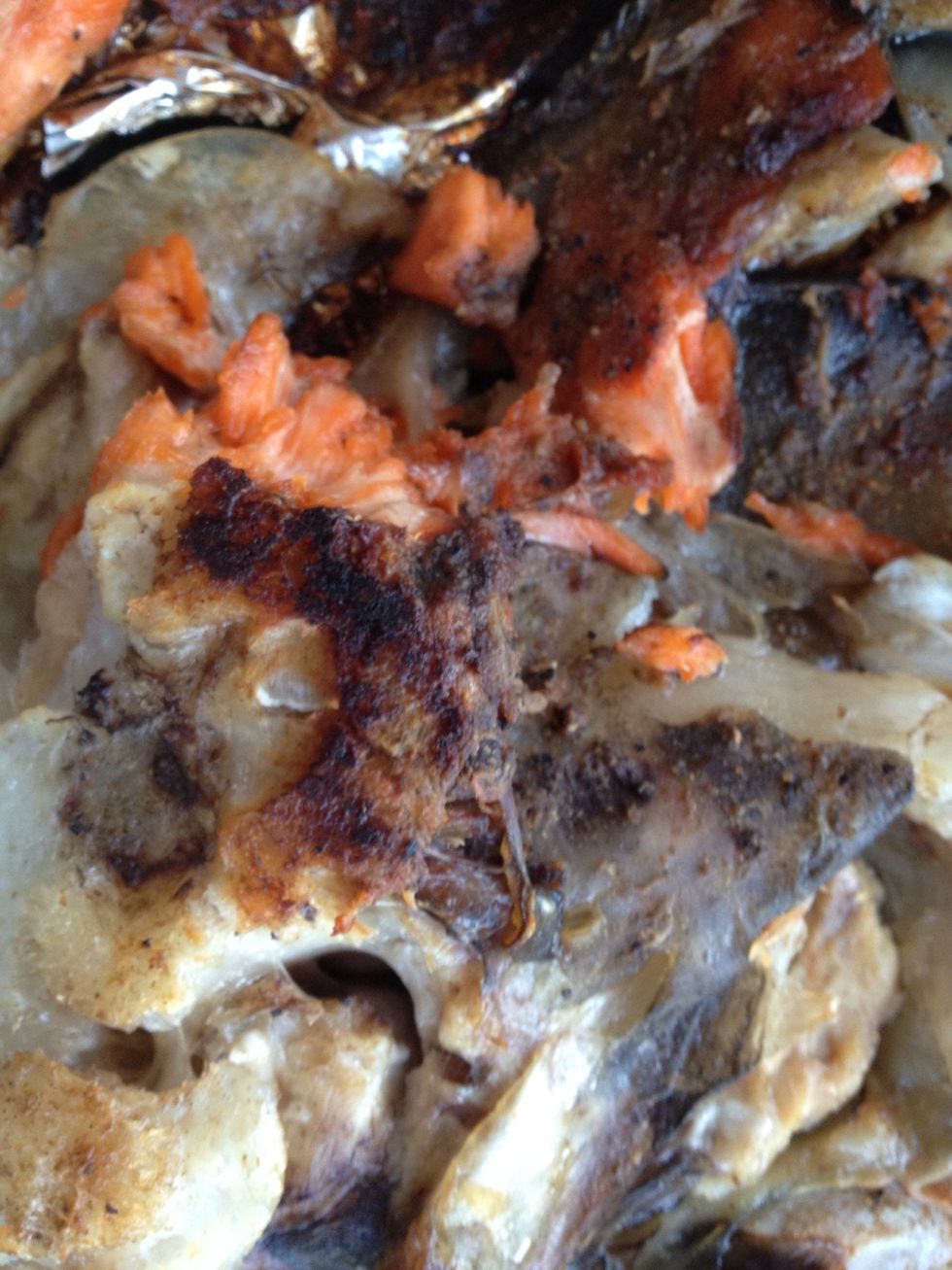 Like this! Yum!
Serve with lemon wedges and sides of your choice. It's easiest to leave it on a big platter and eat off the platter Chinese family-style.
I made this delicious and healthy meal for 3 people - with stir-fried green beans and brown rice, it came to ~$4 per person! And you can skip your omega-3 supplement for a couple of days too! Enjoy!
1.0 Large fresh salmon head
1.0 Grill rub seasoning packet (or homemade rub)
Lemon (1 or 2 - for serving)
Large cutting board
Large sharp kitchen knife
Smaller sharp knife for trimming
Walled baking sheet
Aluminum foil
Oil