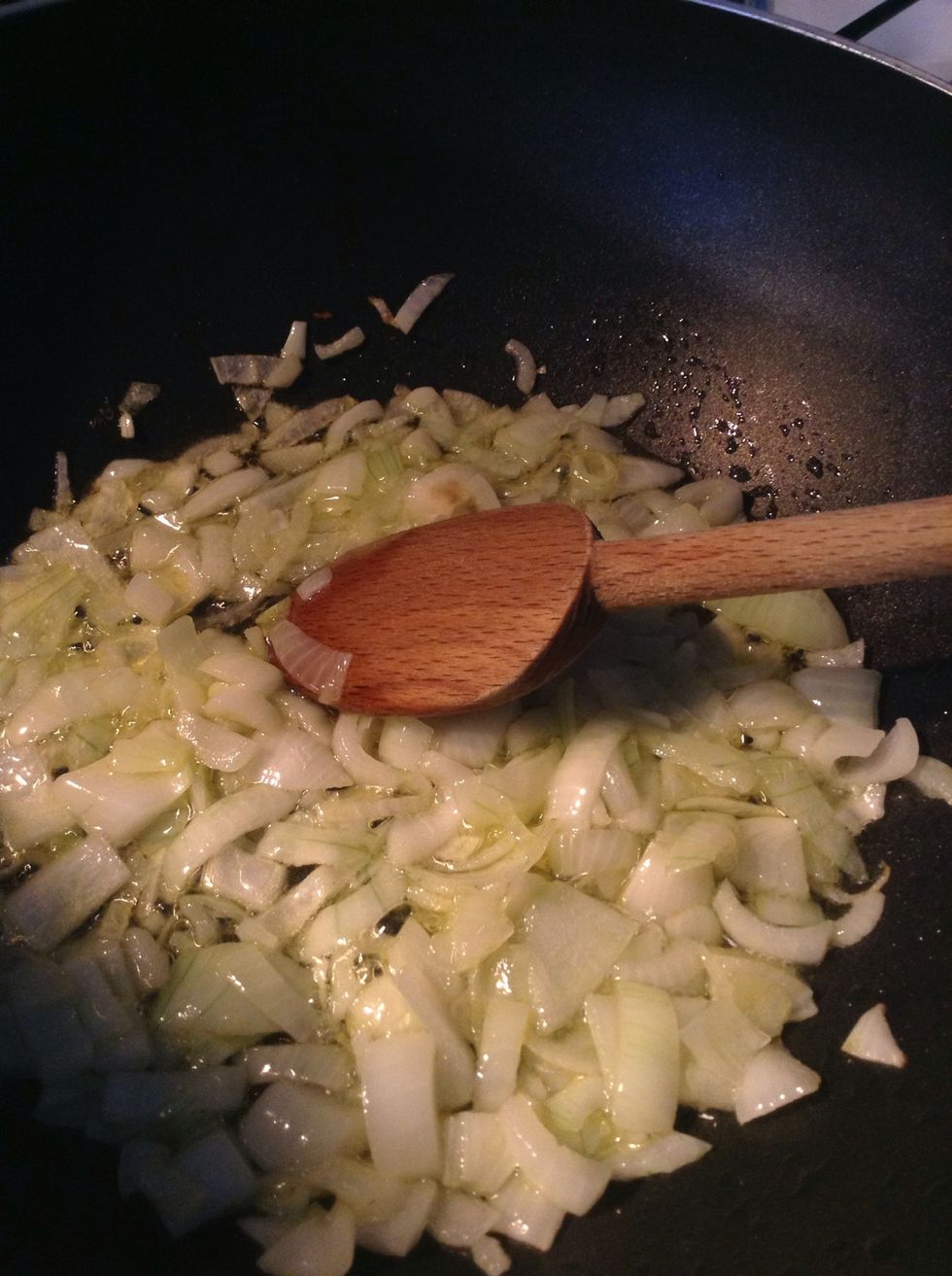 Heat the stock. In a separate pan, heat the olive oil and butter and add the onions. Fry very slowly for about 15 min without coloring.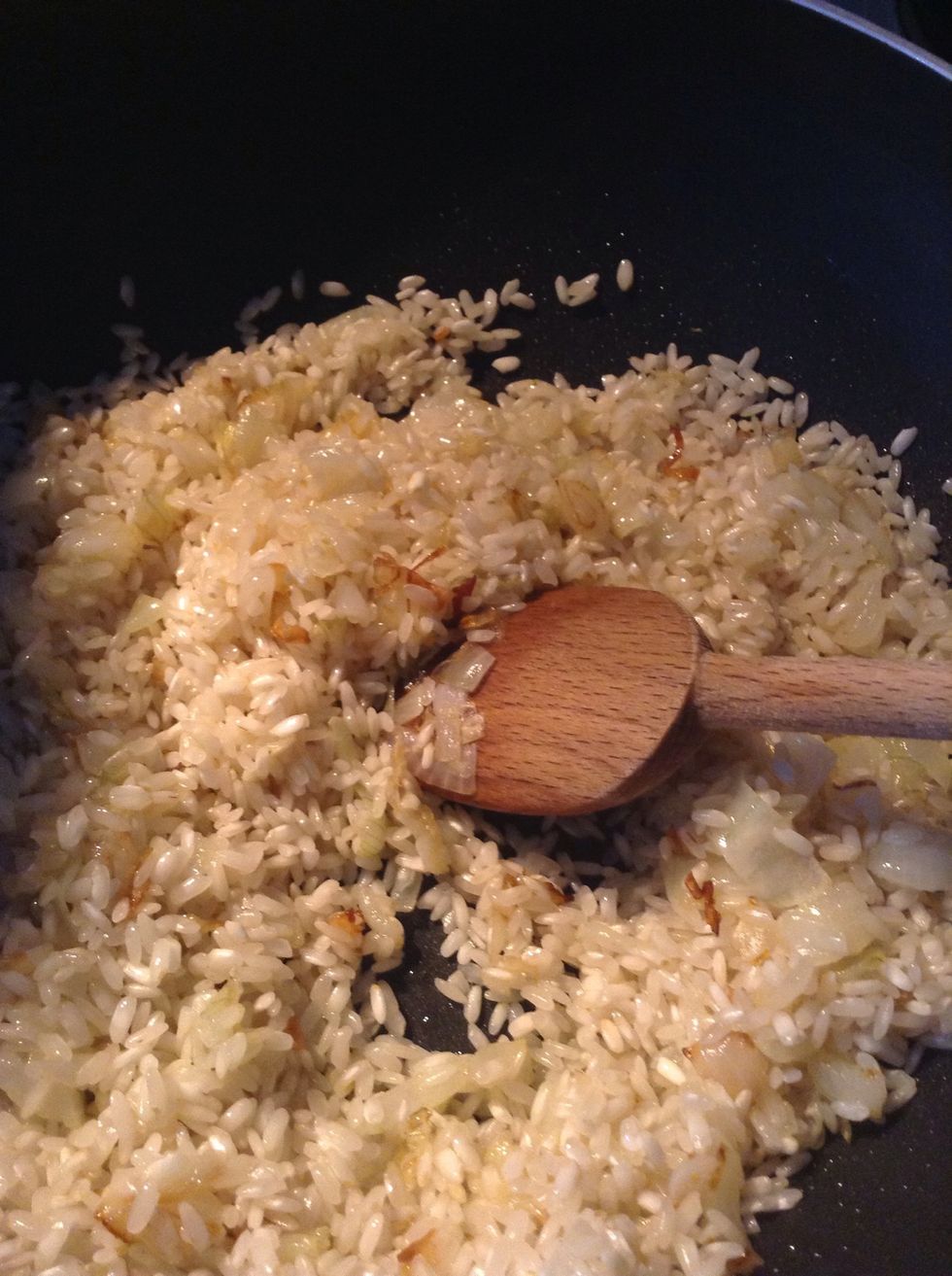 Once the onion has softened, add the rice and turn up the heat. Keep stirring, as the rice will start to lightly fry, until the rice has become slightly translucent.
Add the wine. It will start to smell really good.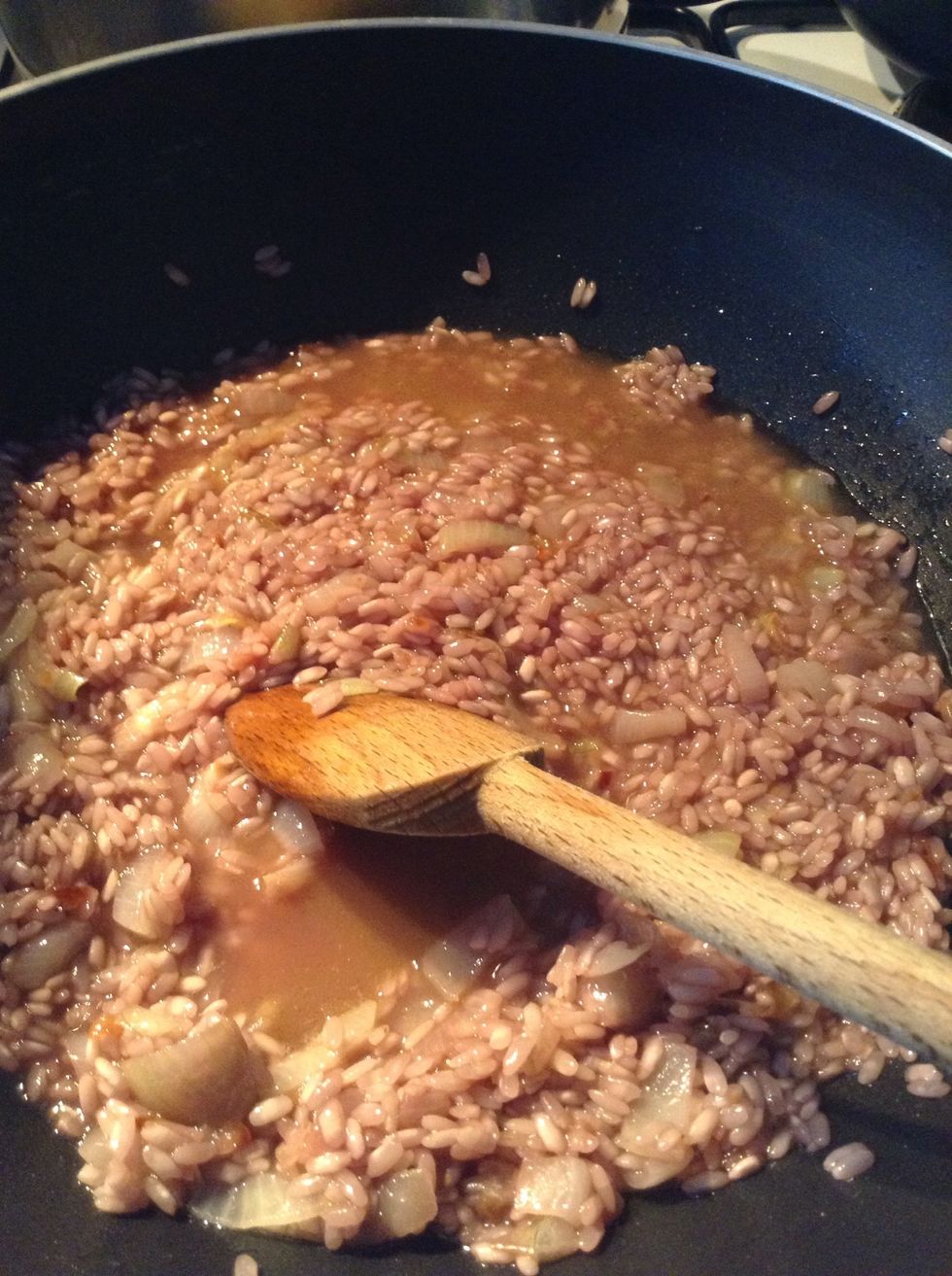 Once the wine has been absorbed, add the first ladle of hot stock, and salt and pepper. Keep adding ladlefuls of stock while stirring, letting the rice absorb each one before adding the next one.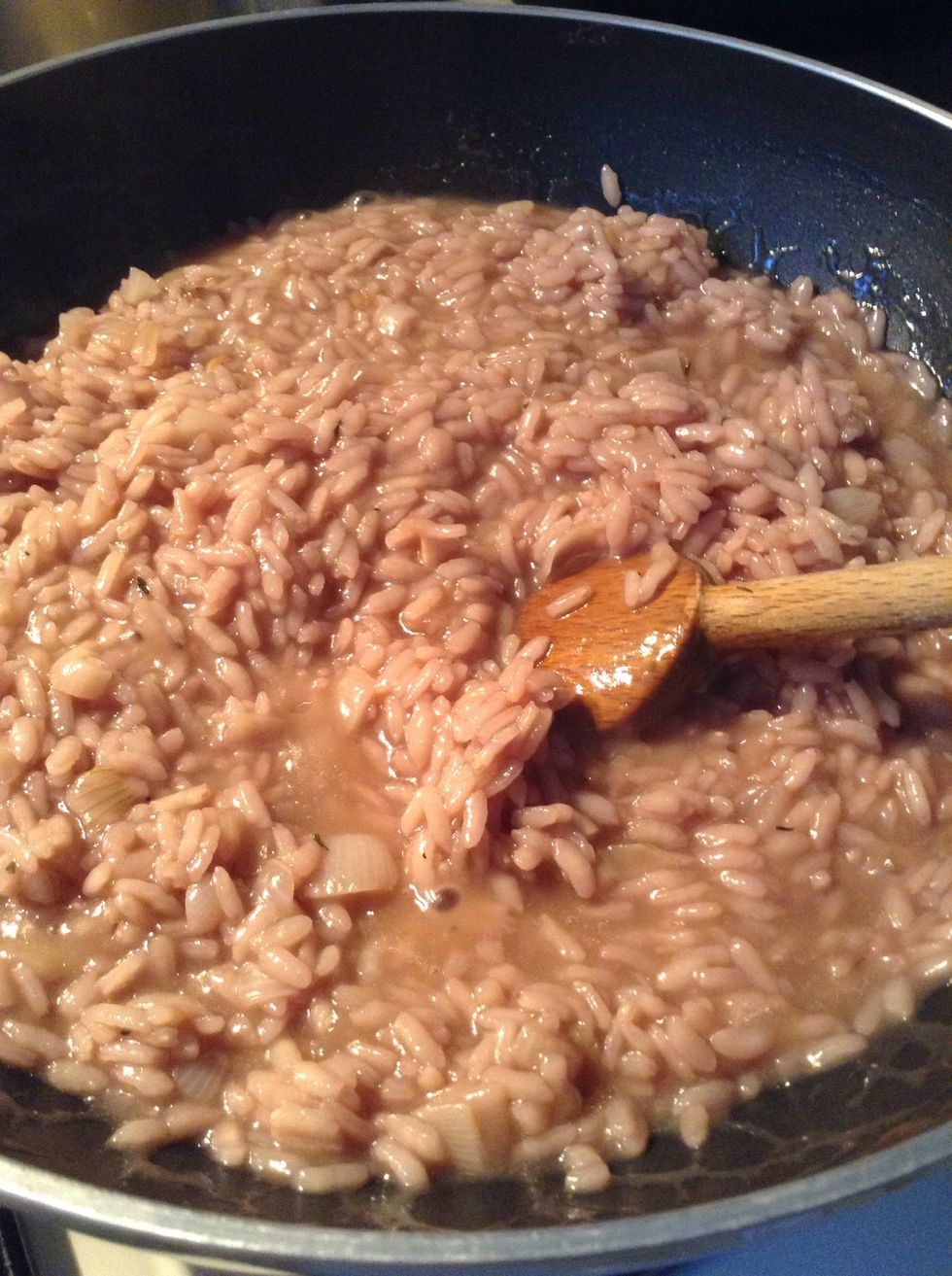 This will take about 15 min. Taste the rice, it must be soft with a slight bite, and creamy.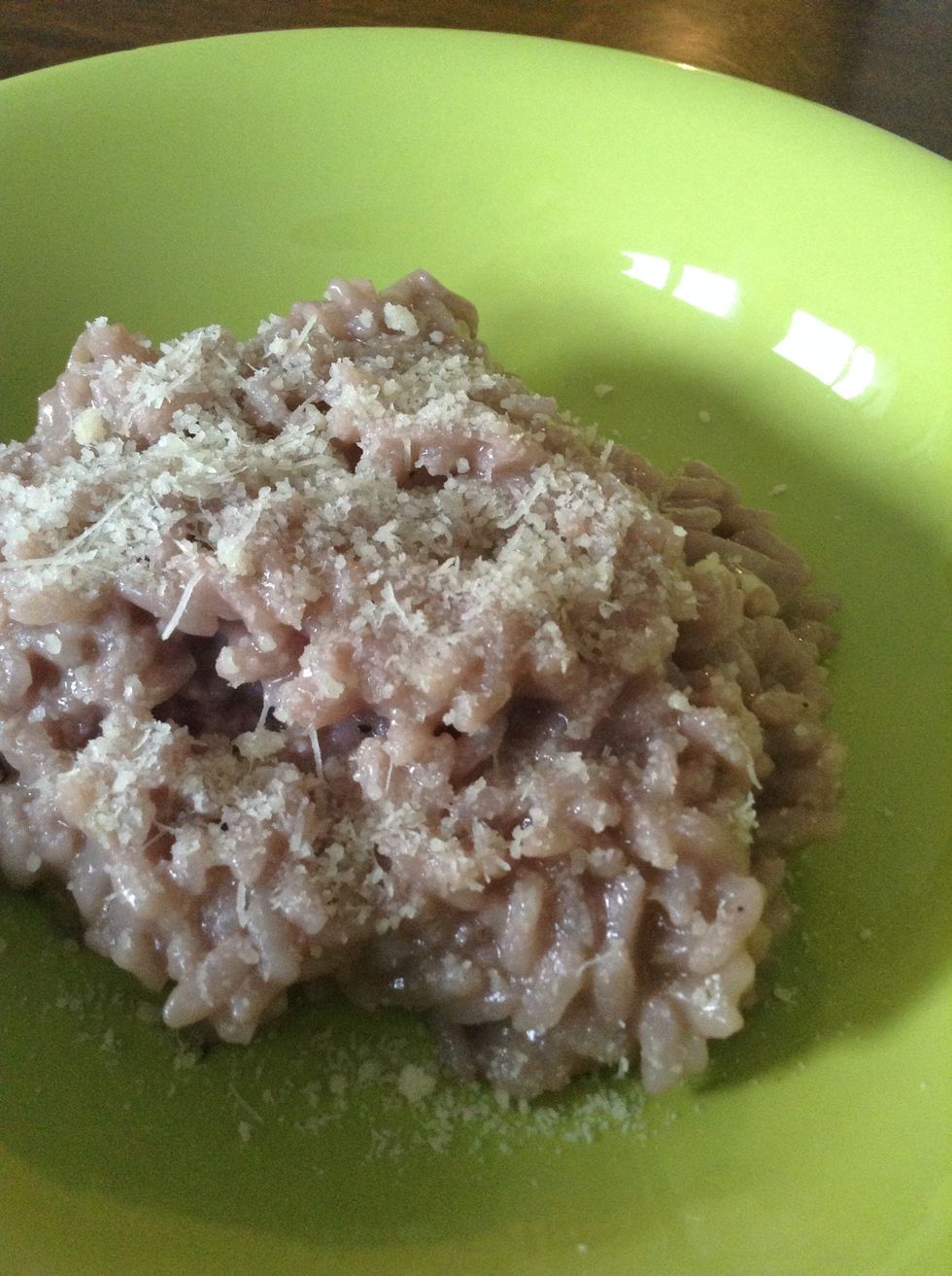 Now the mantecatura. Turn off the heat, and add the butter or olive oil (I do both), and the grated Parmesan. Stir well and let sit for 2 minutes with a lid on the pan. Serve with some grated Parmesan
1.0l Stock (chicken, vegetable or beef as appropriate)
1.0 Red onion, medium, finely chopped
2.0Tbsp Olive oil (approximatively)
4.0c Risotto rice (carnaroli or arborio)
1/4pt Red wine or dry white wine
2.0Tbsp Butter (or olive oil)
60.0g Parmesan cheese, grated
Black pepper
Sea salt
3.0tsp More butter or olive oil