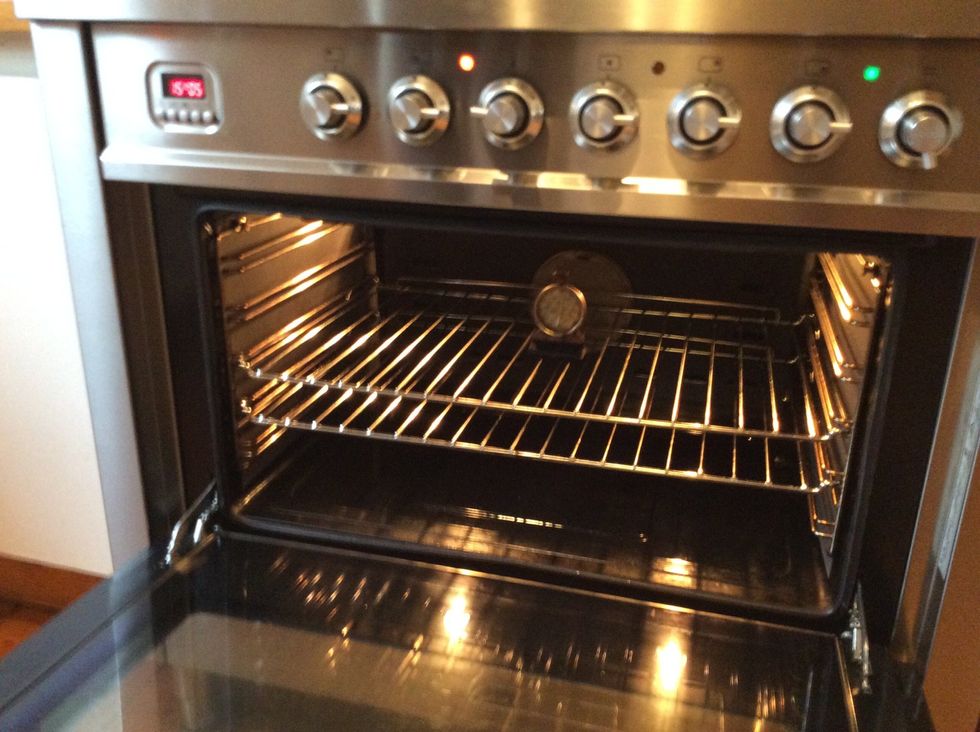 Preheat the oven to 180 Degrees Celsius (350 Fahrenheit)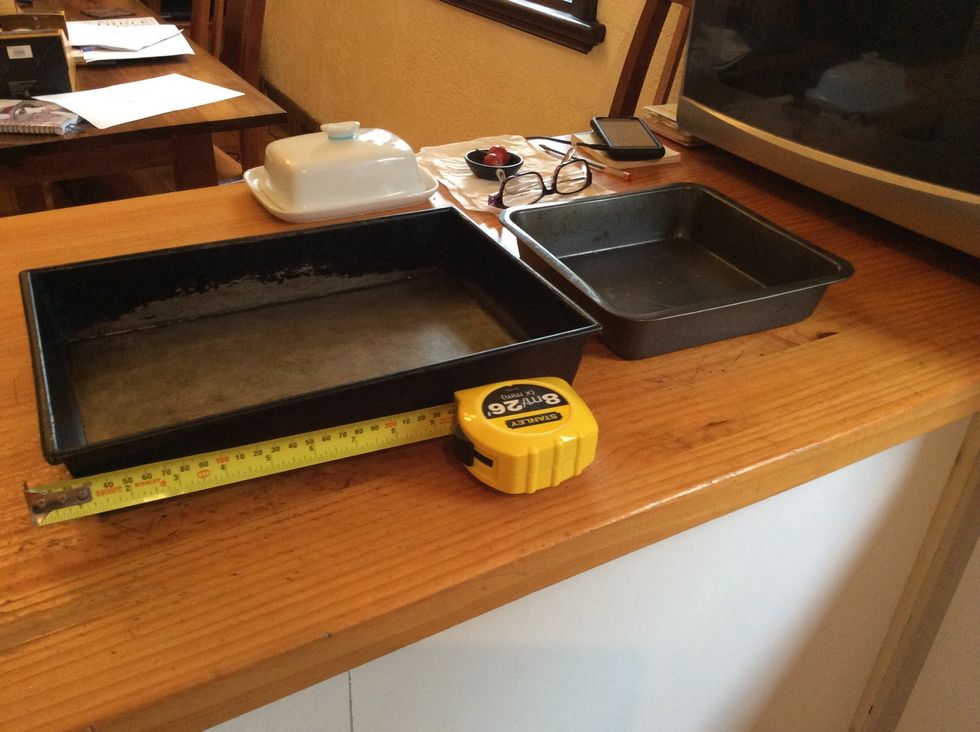 Measure a 20cm by 30cm lamington pan (8 inches by 12 inches).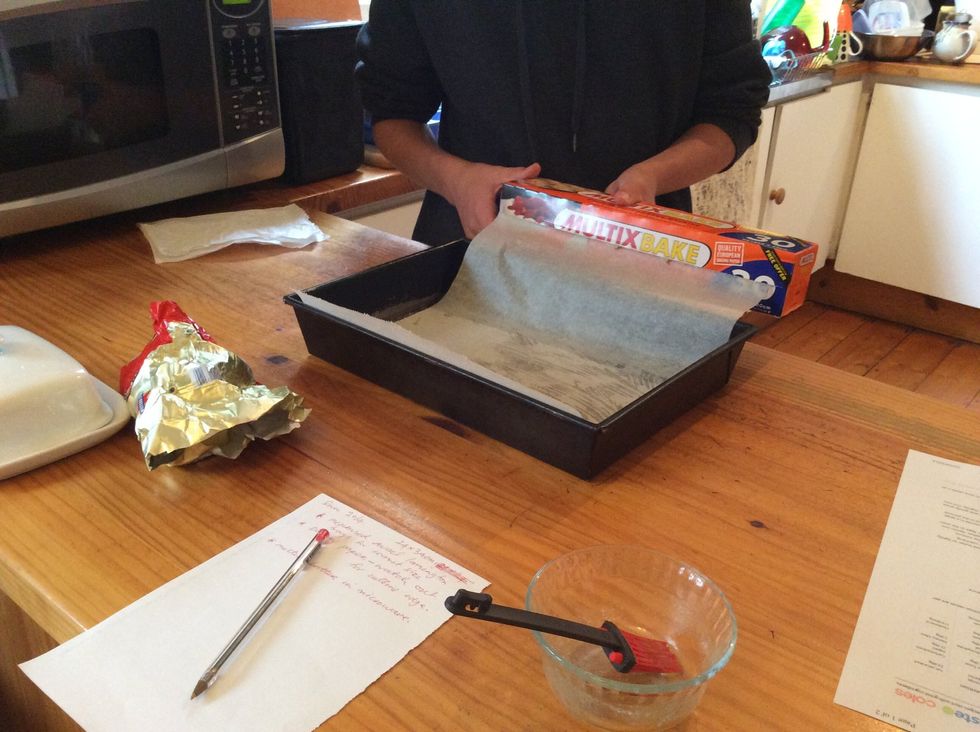 Grease pan then cover in baking paper. Make sure it slopes up the sides.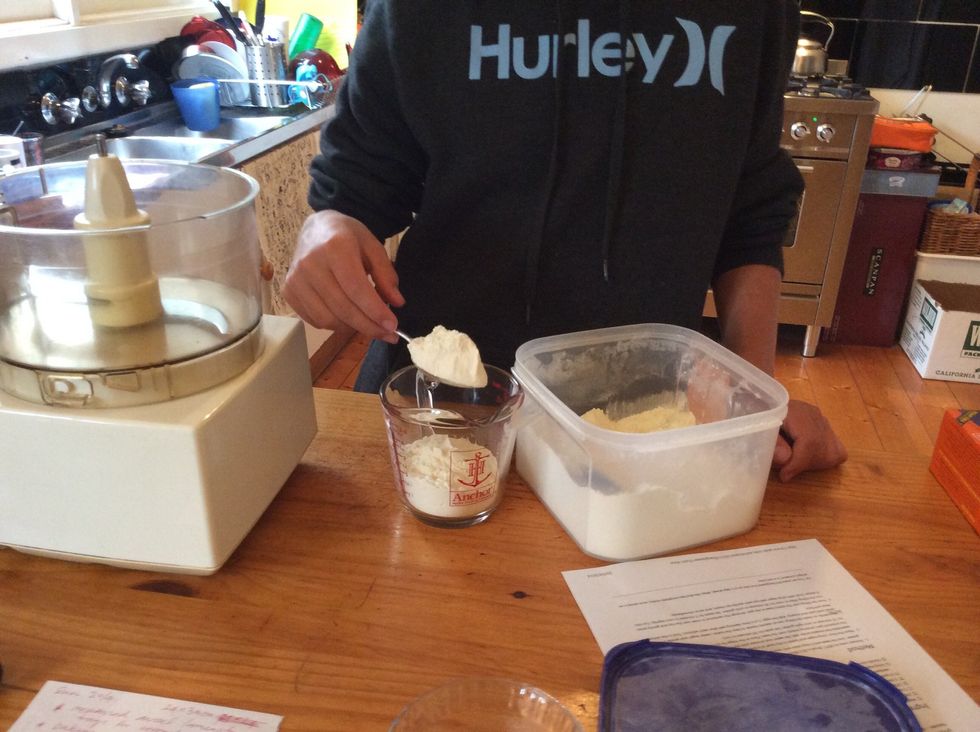 Put flour, butter and icing sugar in food processor.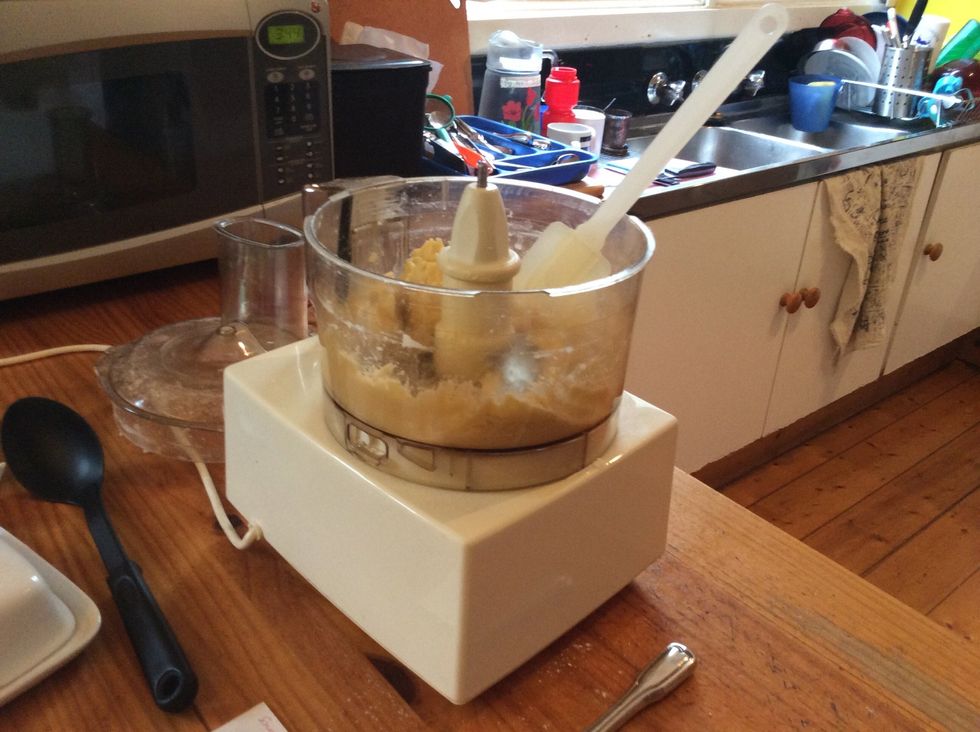 Blend until mix resembles fine breadcrumbs. Add the water and process until the mixture just comes together.
Spread mix evenly into lamington pan and put in fridge for 20 minutes.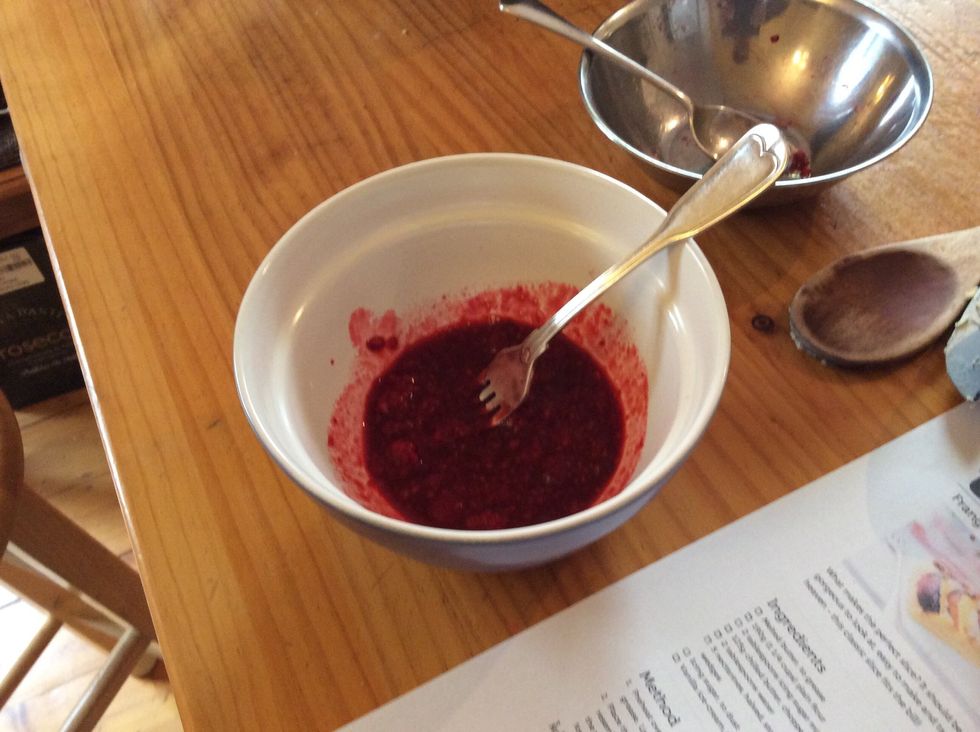 Meanwhile make the raspberry coulis (sauce) by squashing 100g of raspberries with a fork.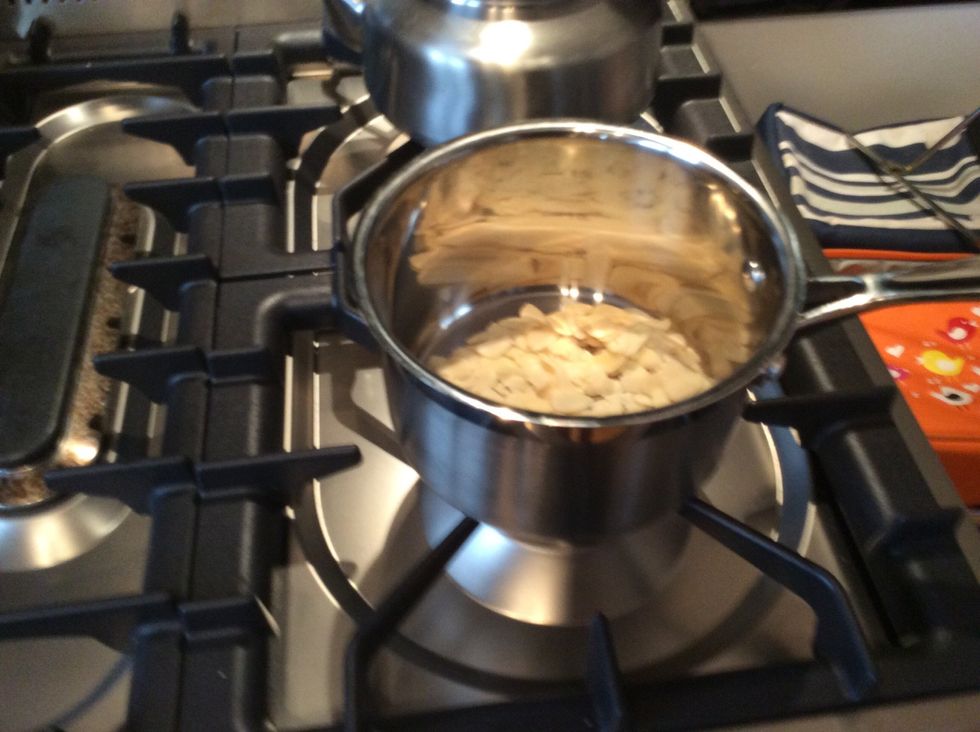 Toast the almonds as well.
After 20 minutes in the fridge put base in the oven for 15 minutes at 180 degrees celsius.
Take out of oven when the pastry is a light golden colour then let it cool for 20 minutes.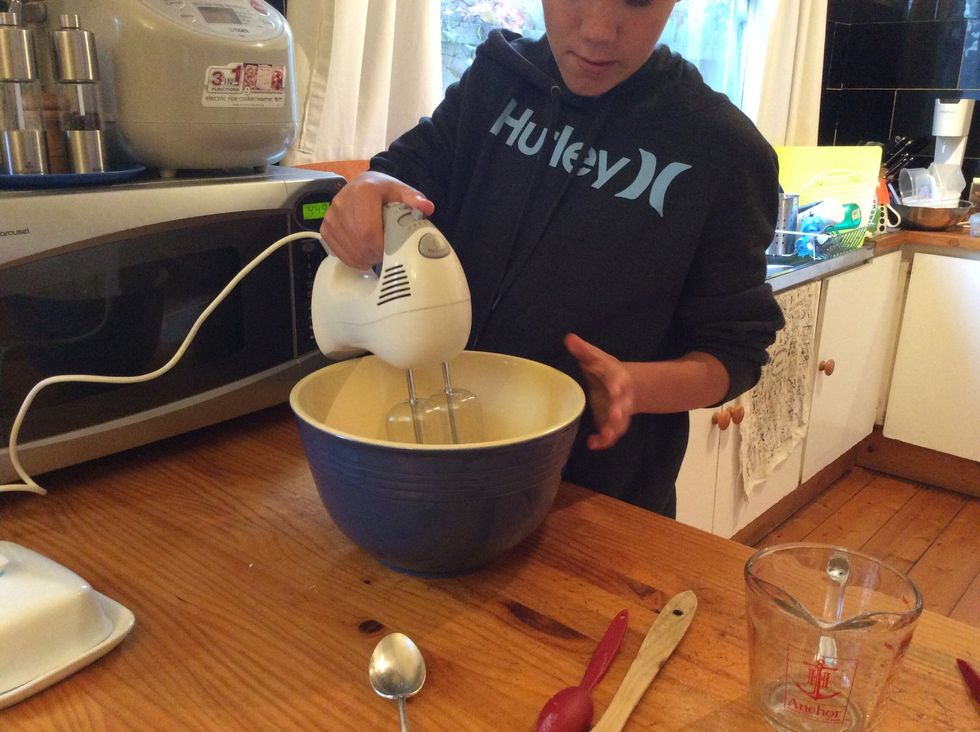 Beat butter, sugar and vanilla essence in large bowl.
Crack eggs and mix them into the mixture one at a time.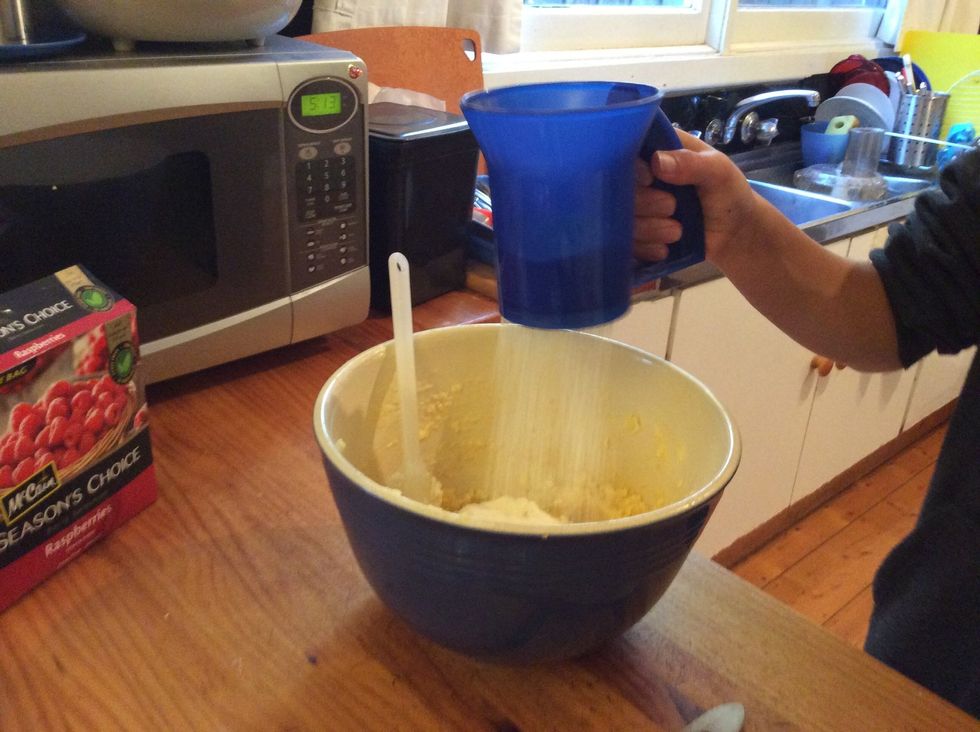 Sift flour into mixture and pour in almond meal (The flour is labeled more flour in ingredients).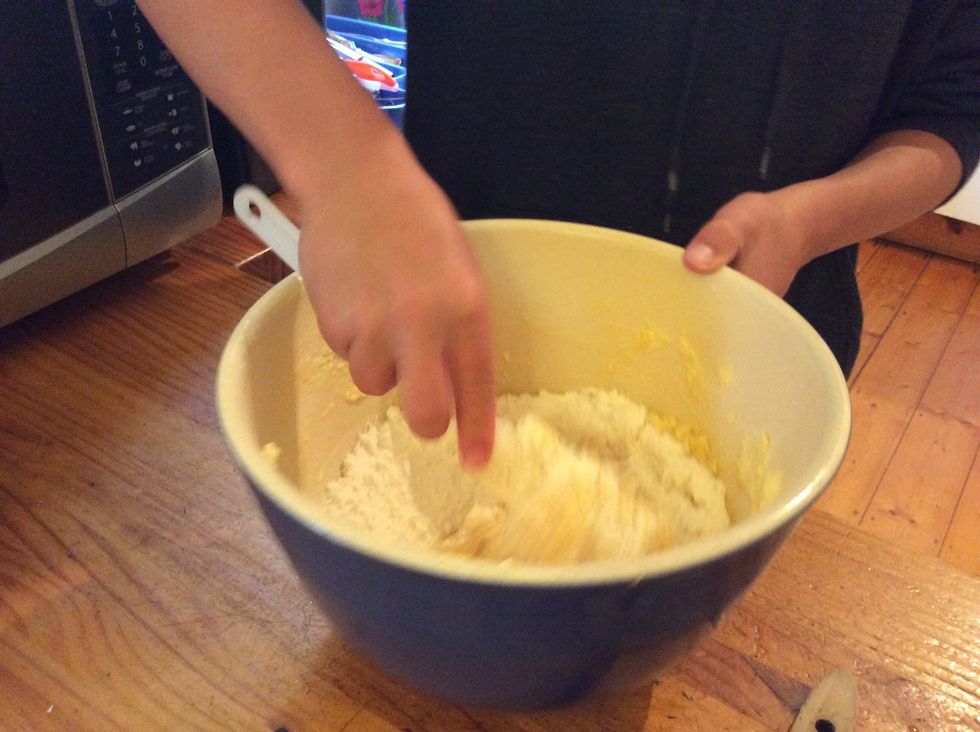 Fold in the almond meal and flour.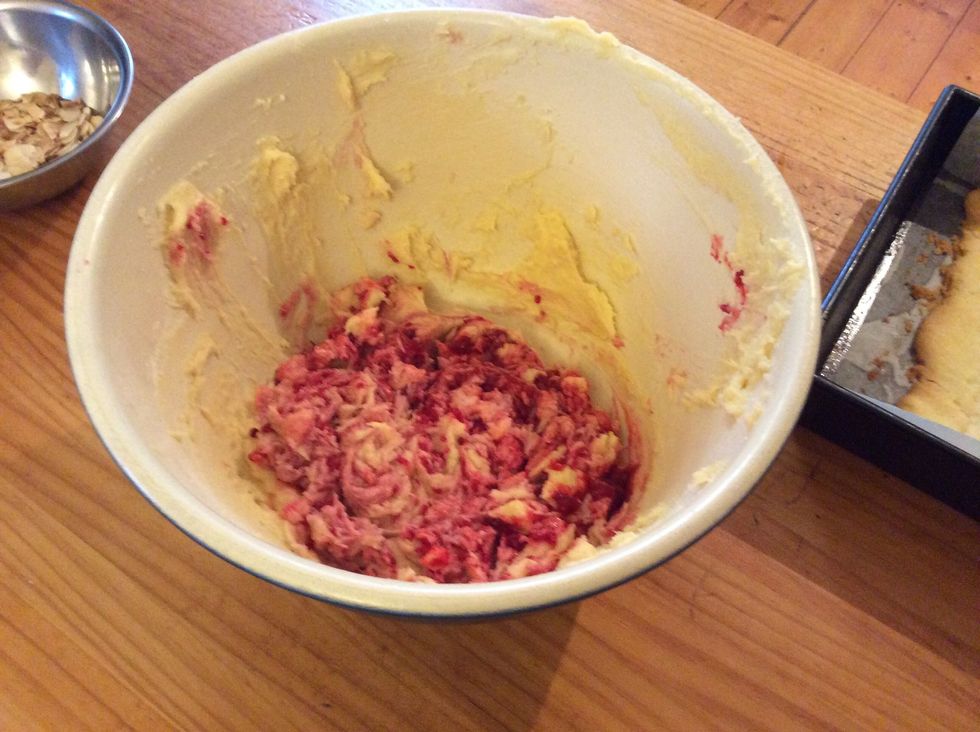 Swirl in the raspberry coulis. NOTE: Don't mix it in, if swirling doesn't work don't worry it will sill taste good and use a skewer to swirl in.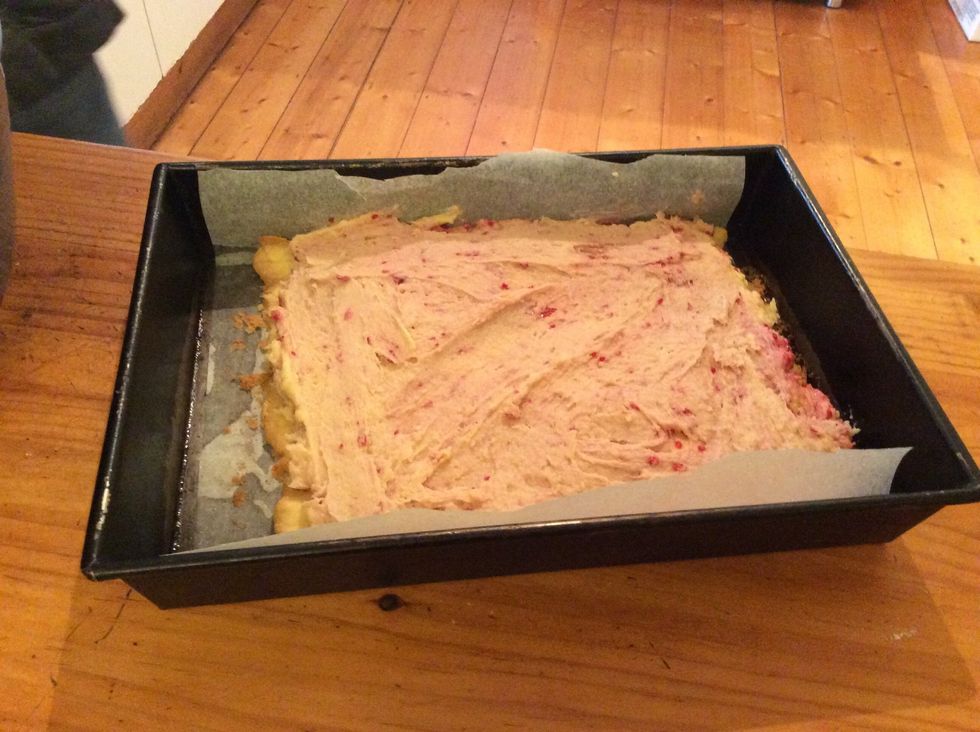 Evenly spread out mixture onto base.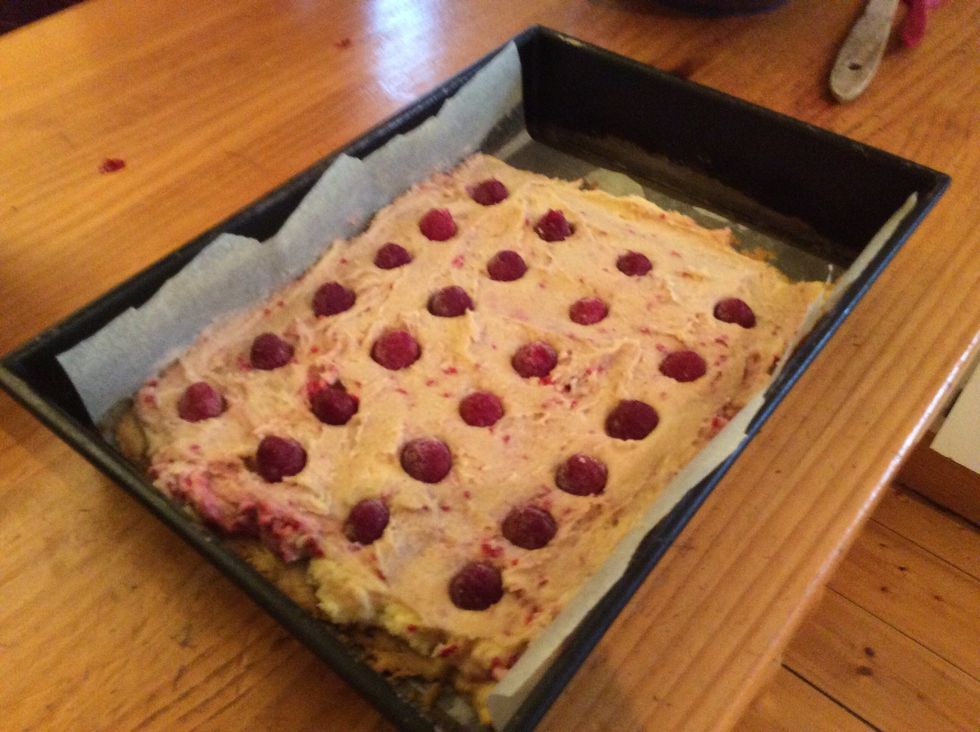 Put raspberries on the top, space them out evenly.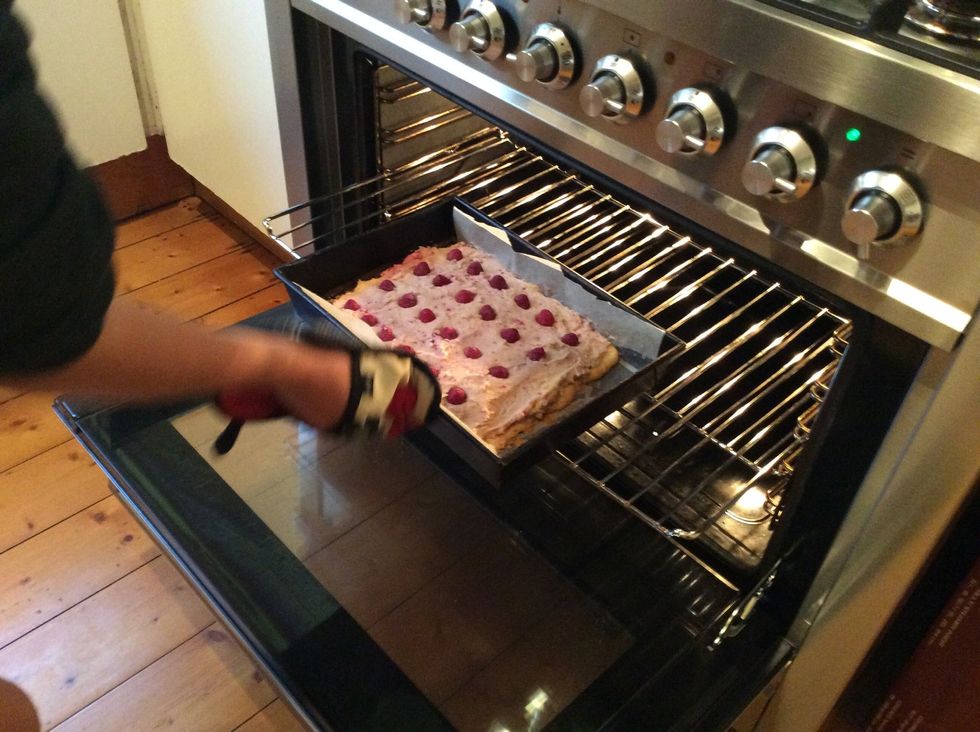 Put in oven and bake for 30 minutes at 180 degrees celsius until golden.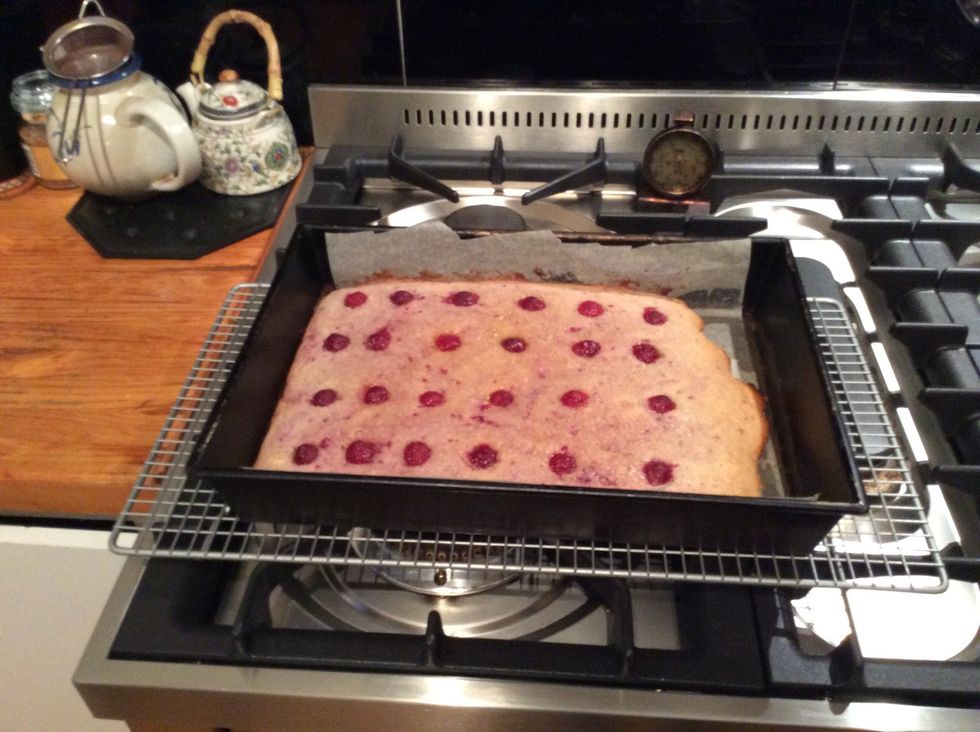 Take out of oven when done. Let it cool slightly for 5 minutes. Cut into even pieces (could be 4 raspberries on each slice). This slice is best eaten fresh but also good afterwards.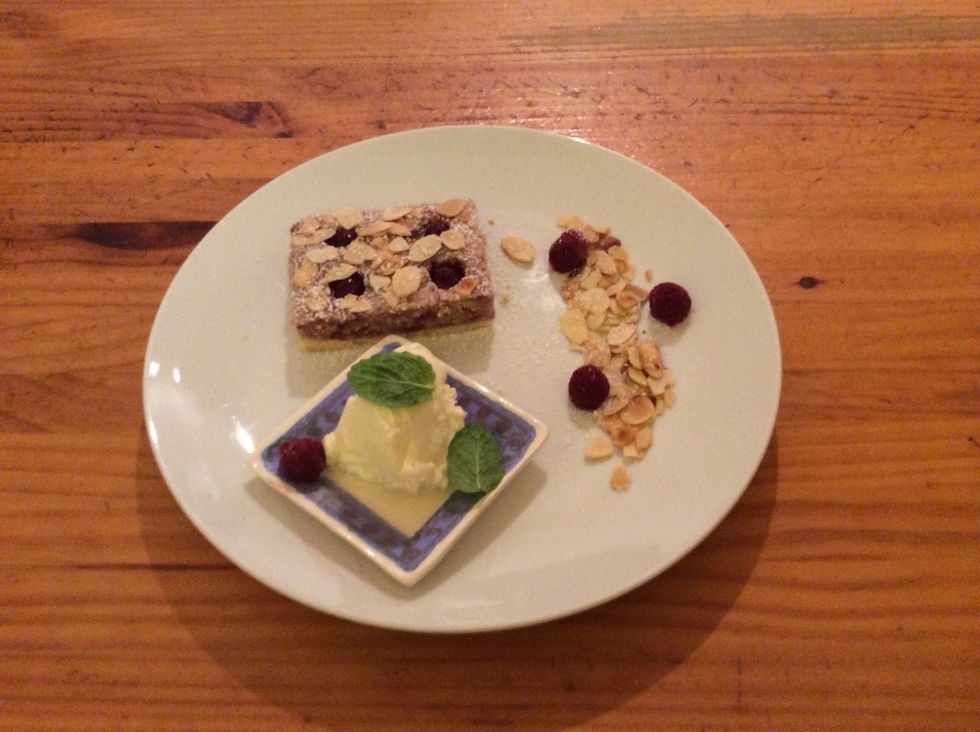 Dust slice with icing sugar put toasted almonds on the top then dust again. Make a scatter of almonds on the side. Place vanilla ice cream on side dish and put mint leaves and raspberries on it.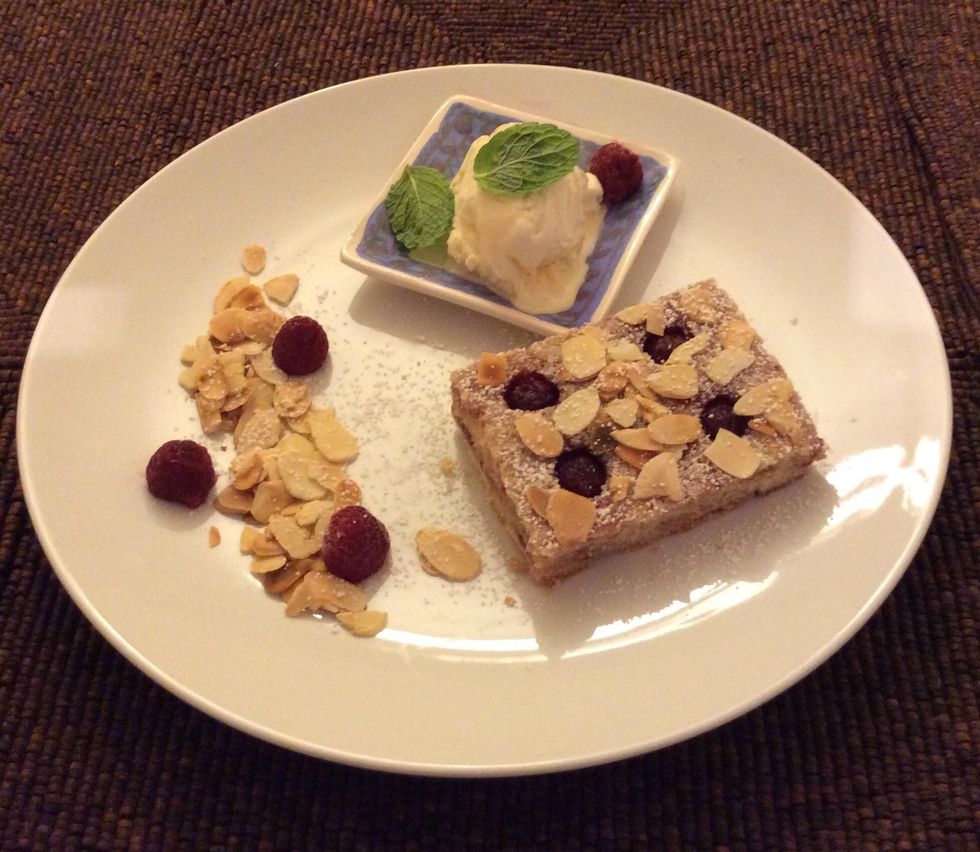 To finish add some extra raspberries and icing sugar and put in a suitable place to photograph. Then you may eat your Raspberry Frangipane Slice.
1.0 20cm by 30cm lamination pan
Melted butter to grease
Baking Paper
1/4c Plain Flour
2.0Tbsp Icing sugar
125.0g Chilled butter chopped
2.0Tbsp Water
200.0g Frozen Raspberries
1/2c Sliced Almonds
200.0g Butter at room temperature
3/4c Caster Sugar
1.0tsp Vanilla Essence
3 eggs
1.0c More Plain Flour
1.0c Almond Meal
Metal Skewer
Icing sugar to dust
Vanilla ice cream to serve