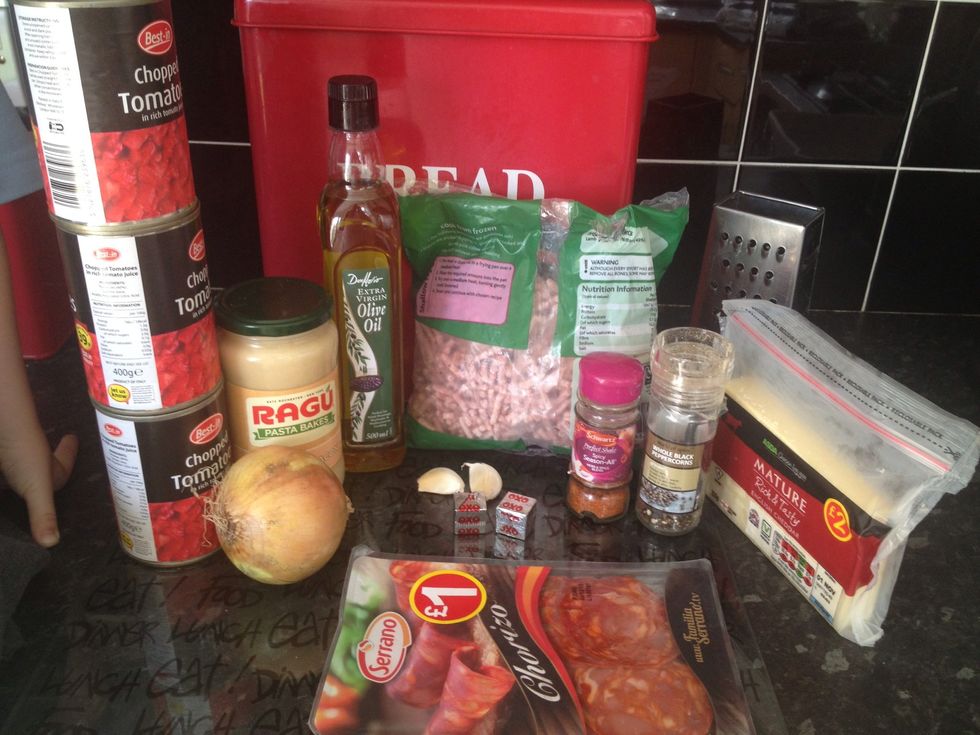 The ingredients :)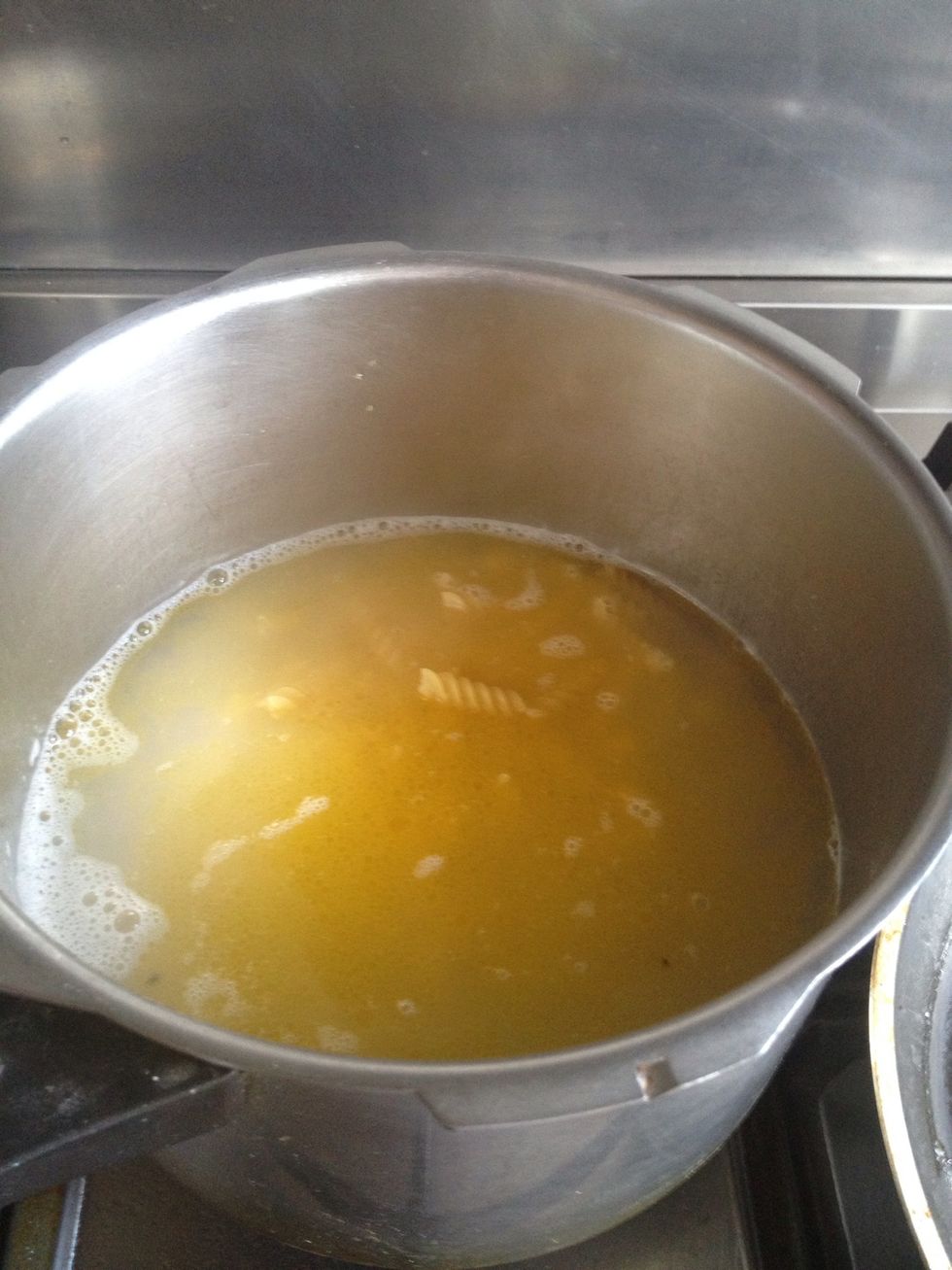 Put a spoonful of butter into a pan of hot water and a little salt. When water is boiling, add your pasta.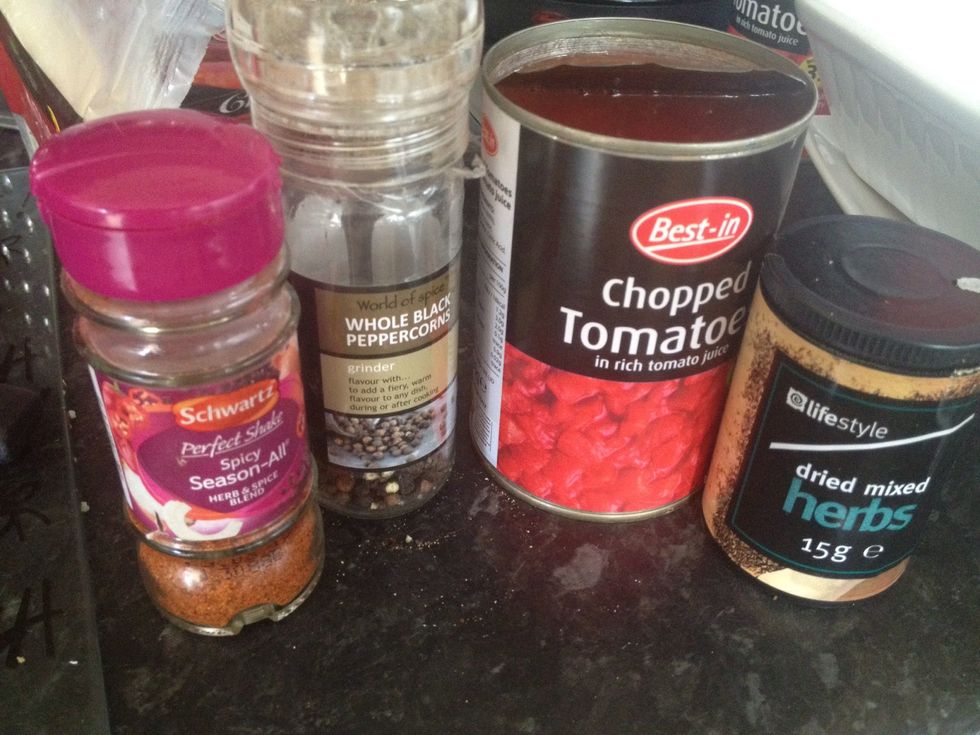 To make the sauce....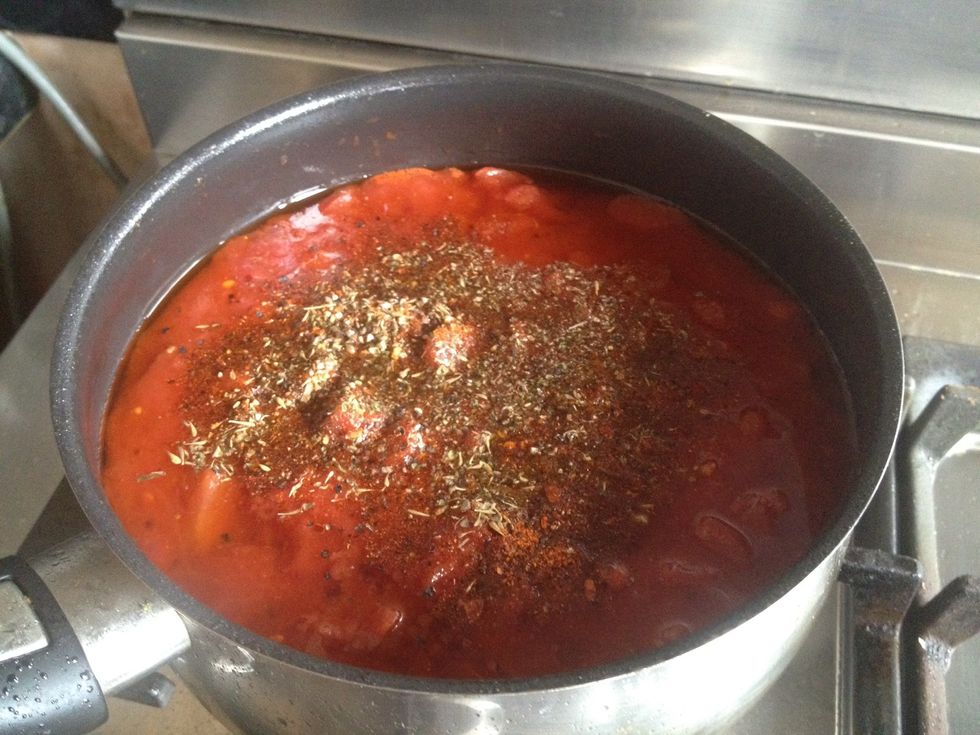 Add 3 tins of chopped tomatoes, 4 tbp of olive oil, 2 cloves of chopped garlic and as many herbs and spices as you like to a pan and slowly boil.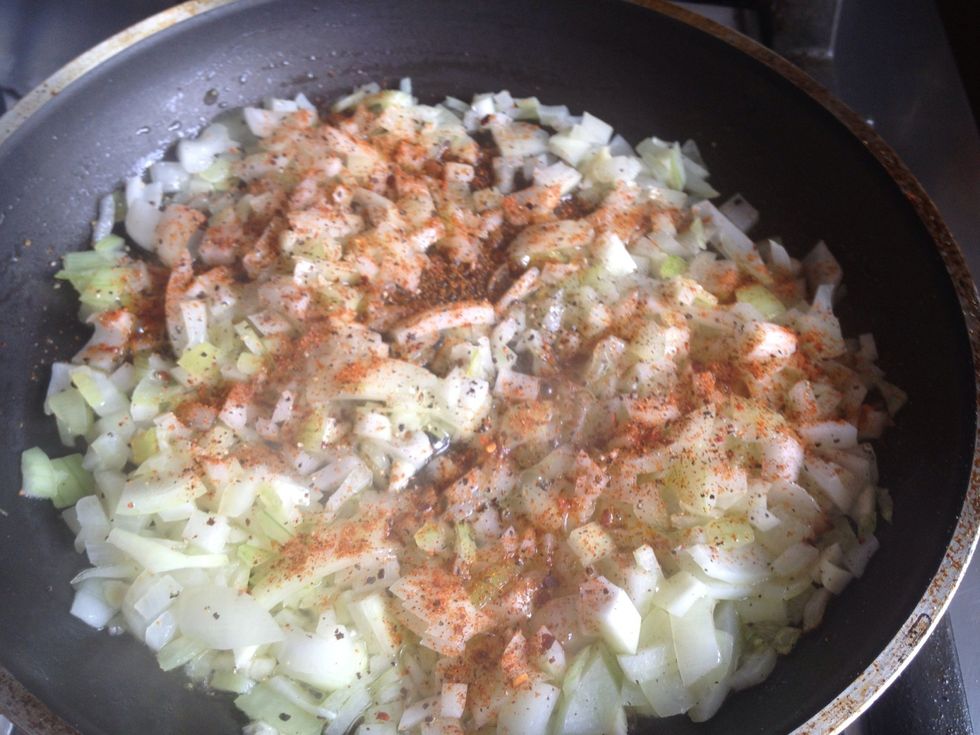 Leave your tomatoes to boil. Now take your frying pan and heat the olive oil. Add the chopped onion, a chopped clove of garlic and some herbs,spices and black pepper.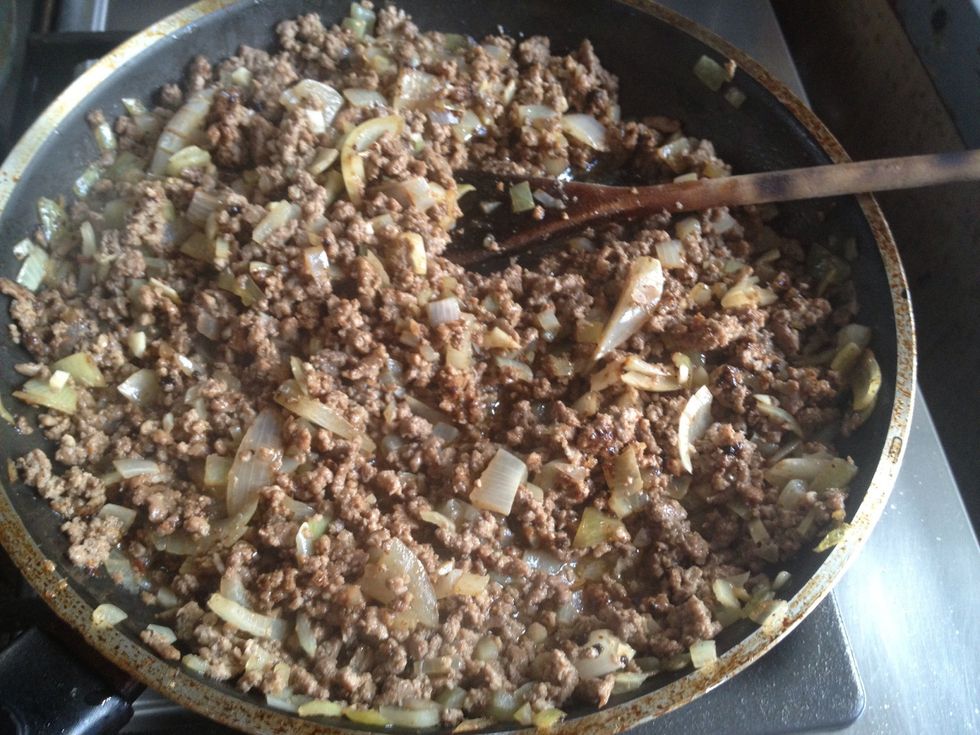 Add the mince and brown.
Once your mince is almost brown add two oxo cubes to flavour your meat and stir in. Heat for a couple of minutes more.
Put the mince into your pasta dish. Mines a pie dish but it works just as good :)
Chop your chorizo and lightly fry or grill. 30 seconds max!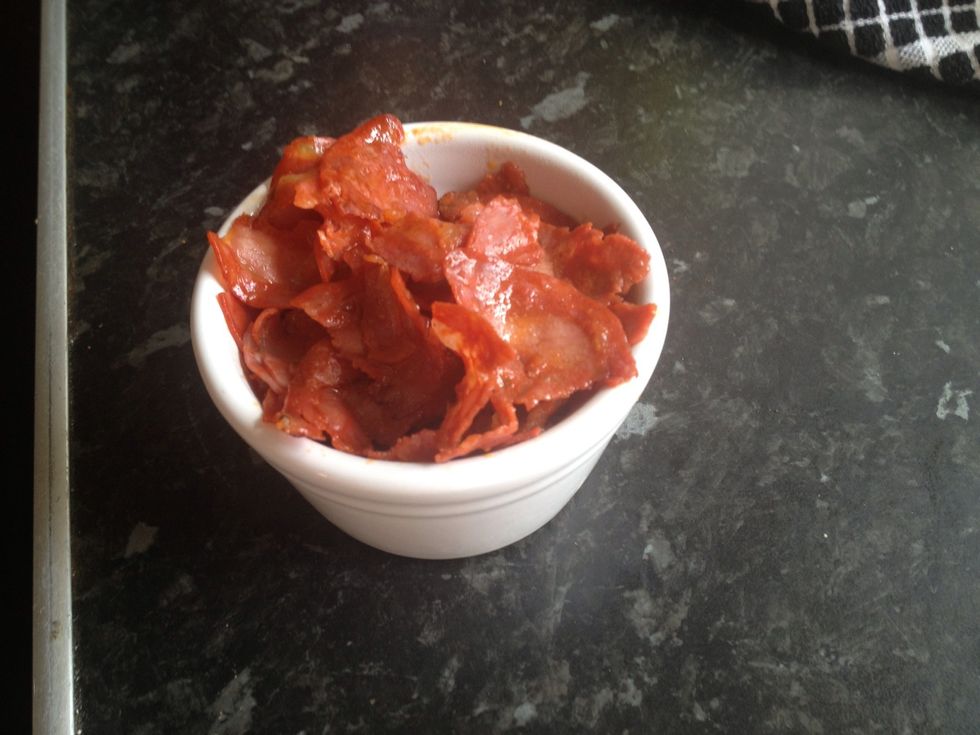 Put aside in a dish for later.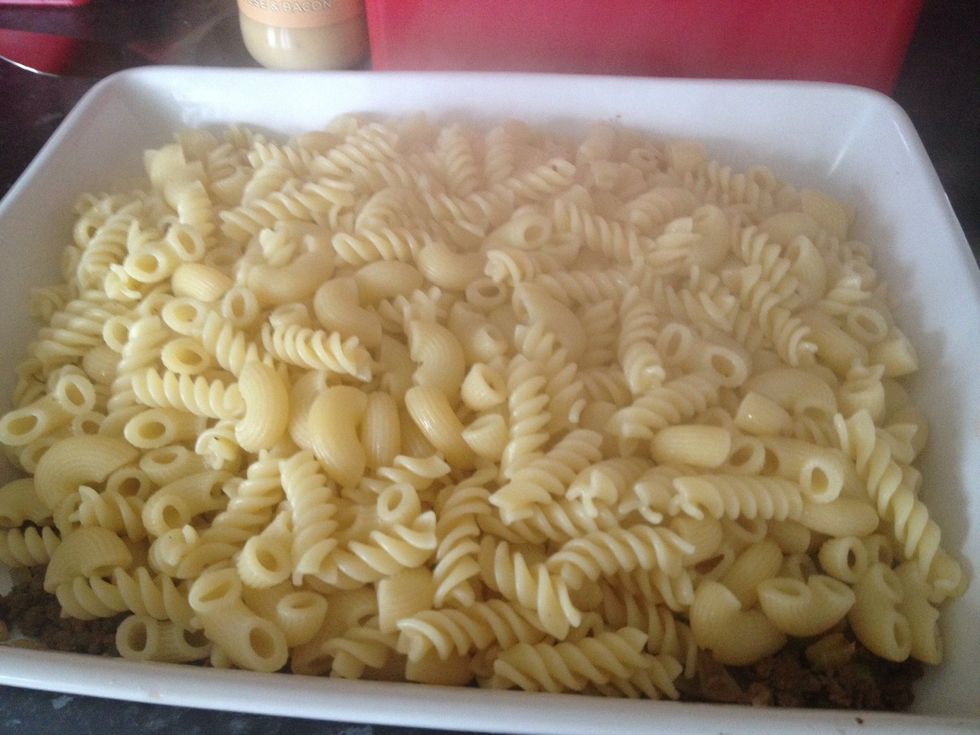 Now add your pasta to the pasta dish and stir it up.
It should look a lot like this.
Your tomatoes should of been boiling up for around 10-15 minutes now. Turn off the heat.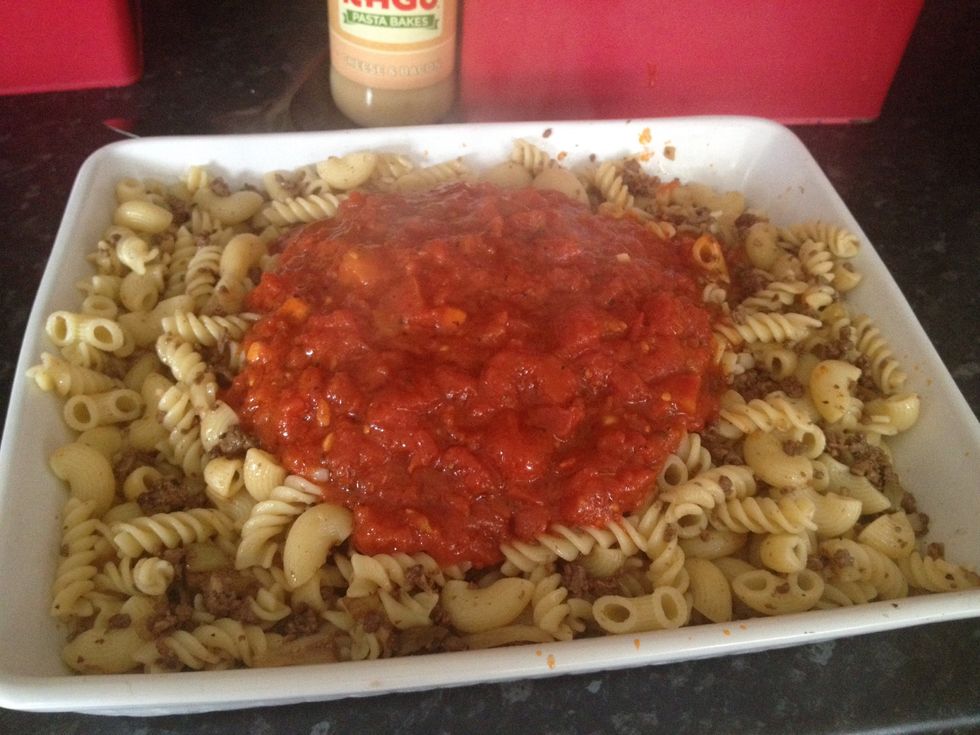 Now, Add your tomatoes to the pasta dish.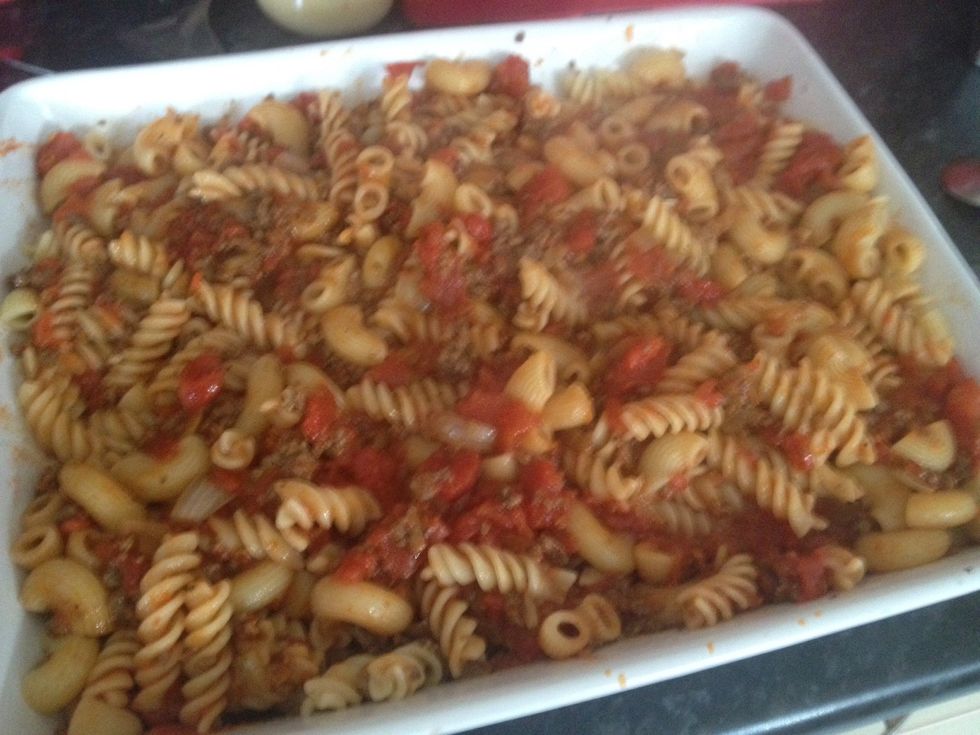 Add stir!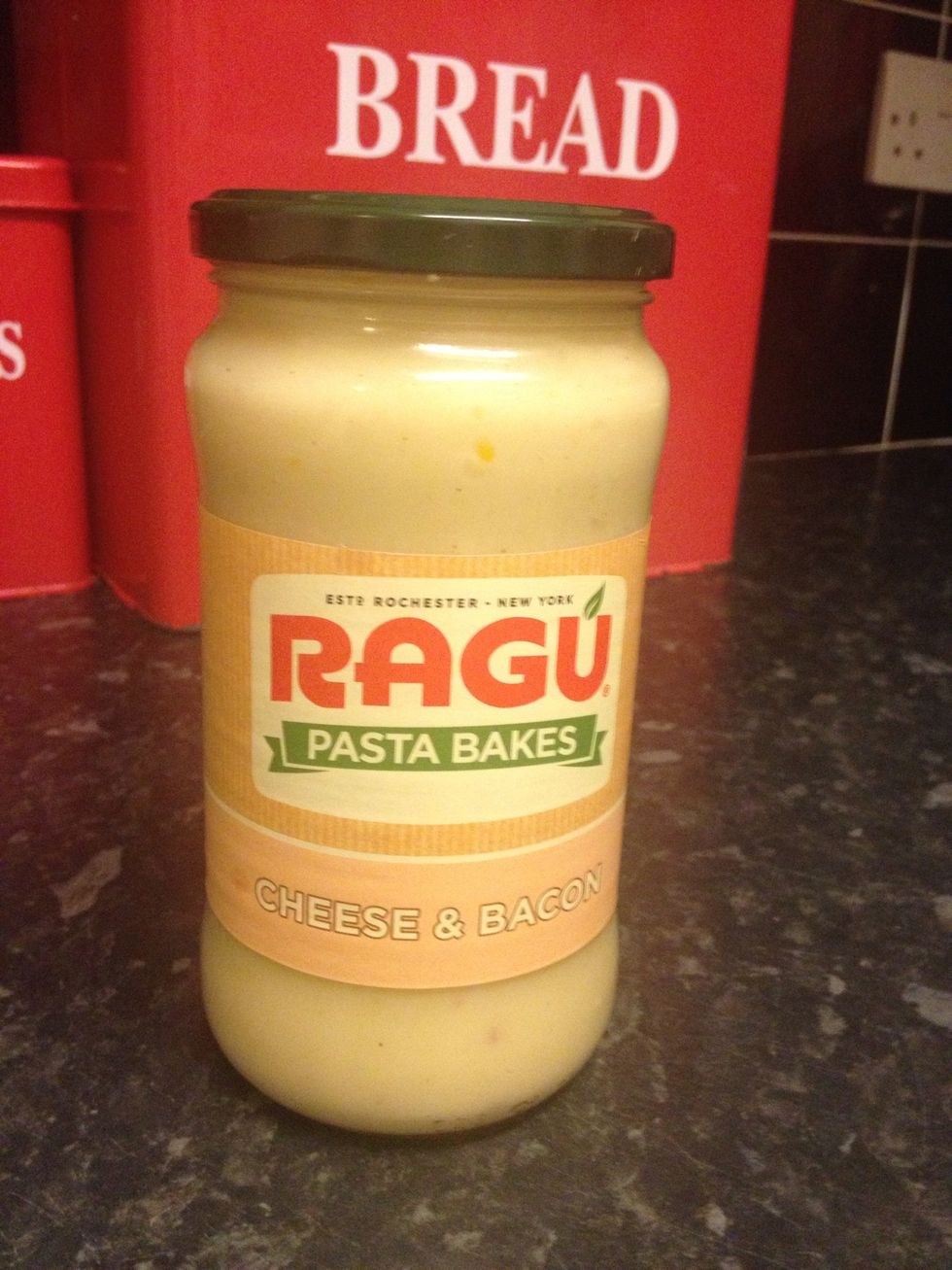 Now open your jar of cheesy sauce.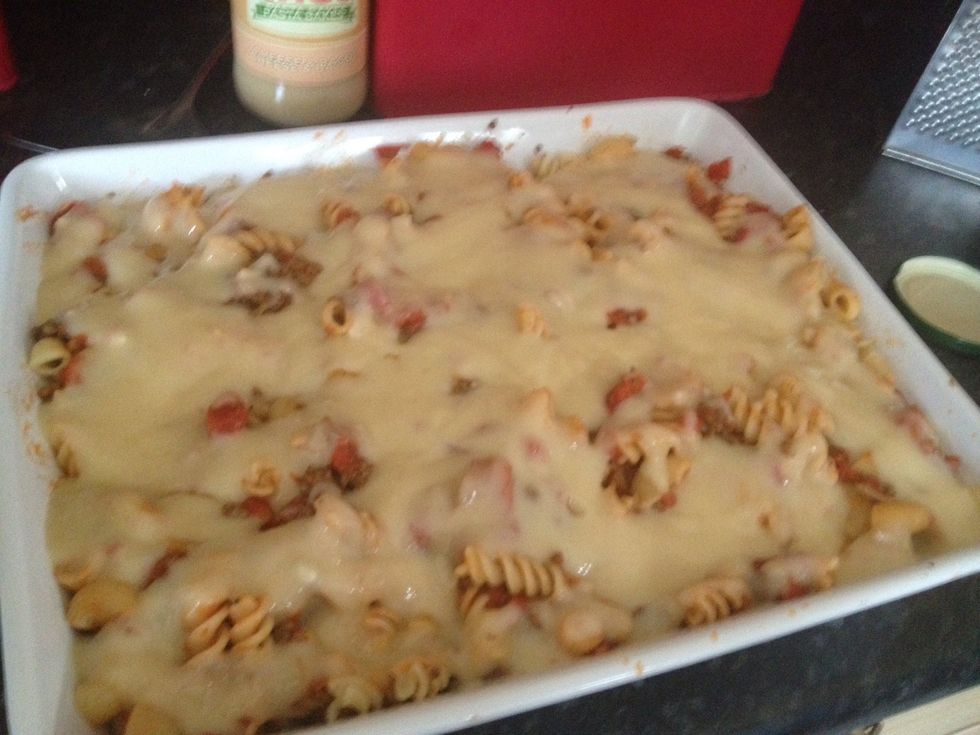 Pour the sauce over your dish!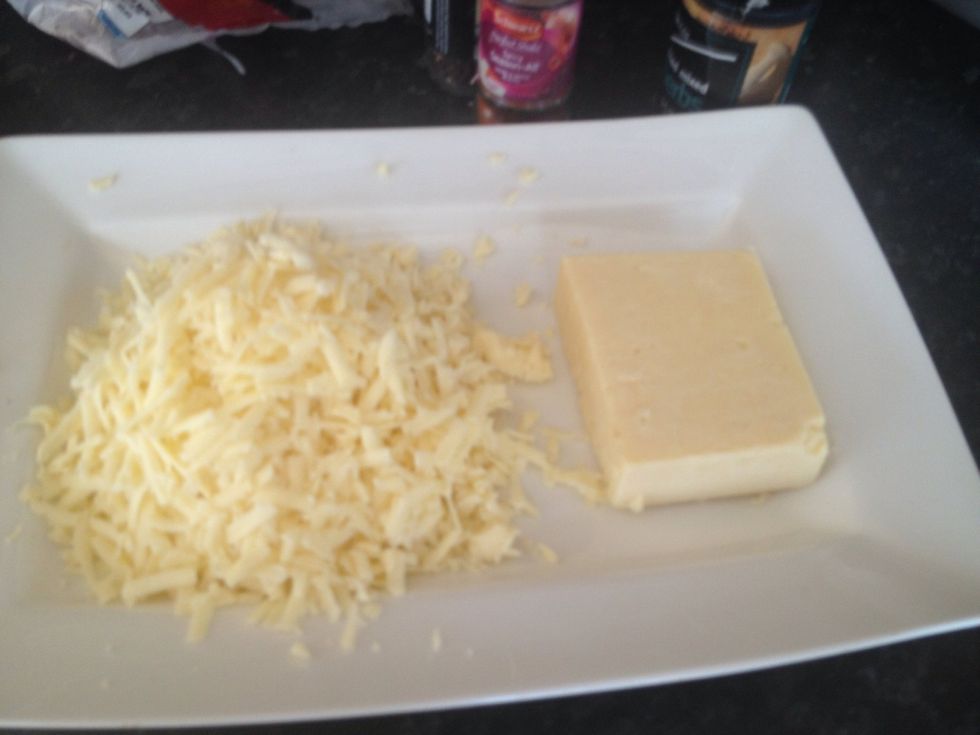 Grate your cheese.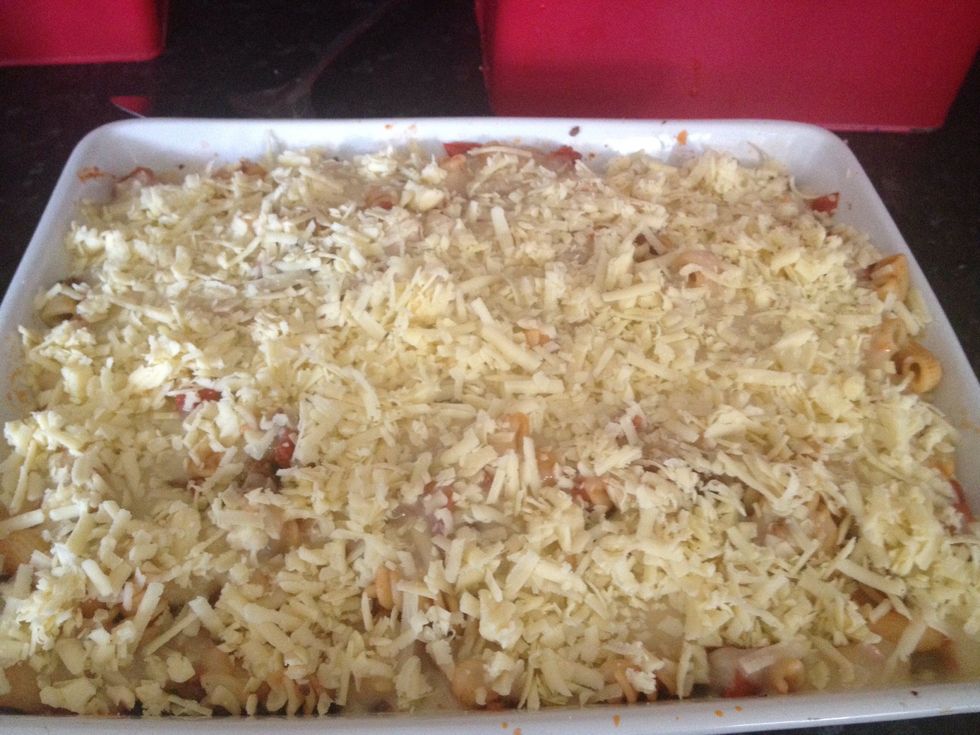 Sprinkle the cheese all over the dish.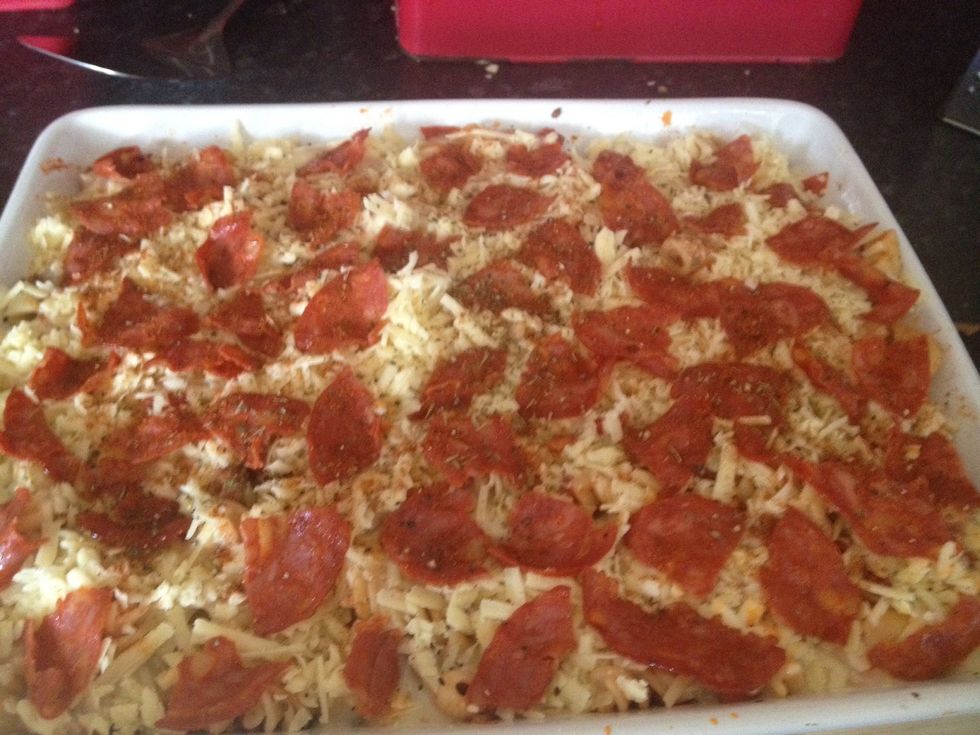 Add the Chorizo and some black pepper, herbs and spices. Whatever suits your taste buds. Some cayenne pepper is great too :)) Put the dish in the middle of the oven on 175 bake for around 25 minutes.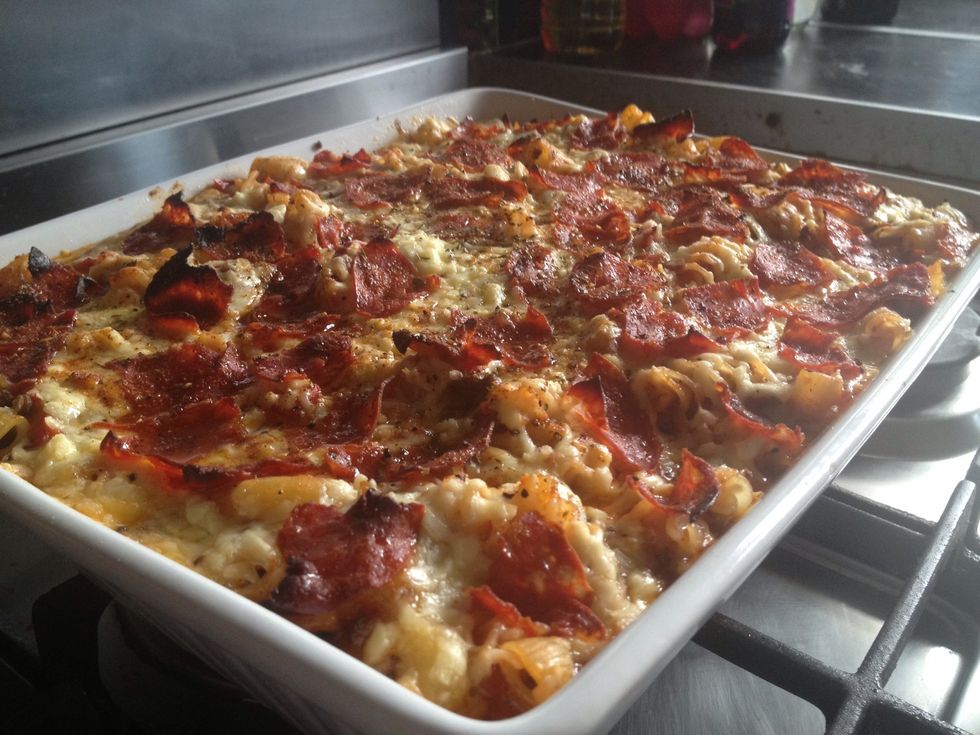 Yummy!!!!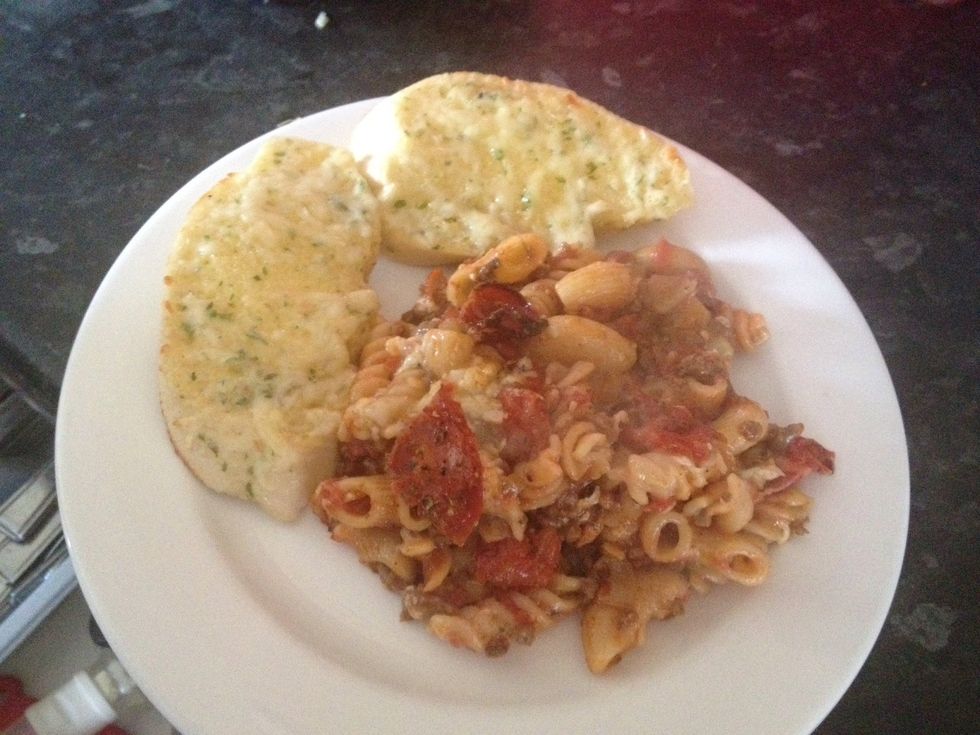 Serve with garlic bread and melted cheese. Enjoy! :)
For 6-8 people. Reduce by half for 4 people
1 large onion
3 cloves of garlic
2 need oxo cubes
500g Minced lamb or beef
500g pasta
200g grated cheese
3 tins of chopped tomatoes
1 packet of chorizo
1 jar of cheese pasta sauce topping
Mixed herbs and spices
Olive oil