How to cook a quick & delicious new england clam chowder
This is a super easy creamy clam chowder using easy to find ingredients and leaving only one pot to wash
336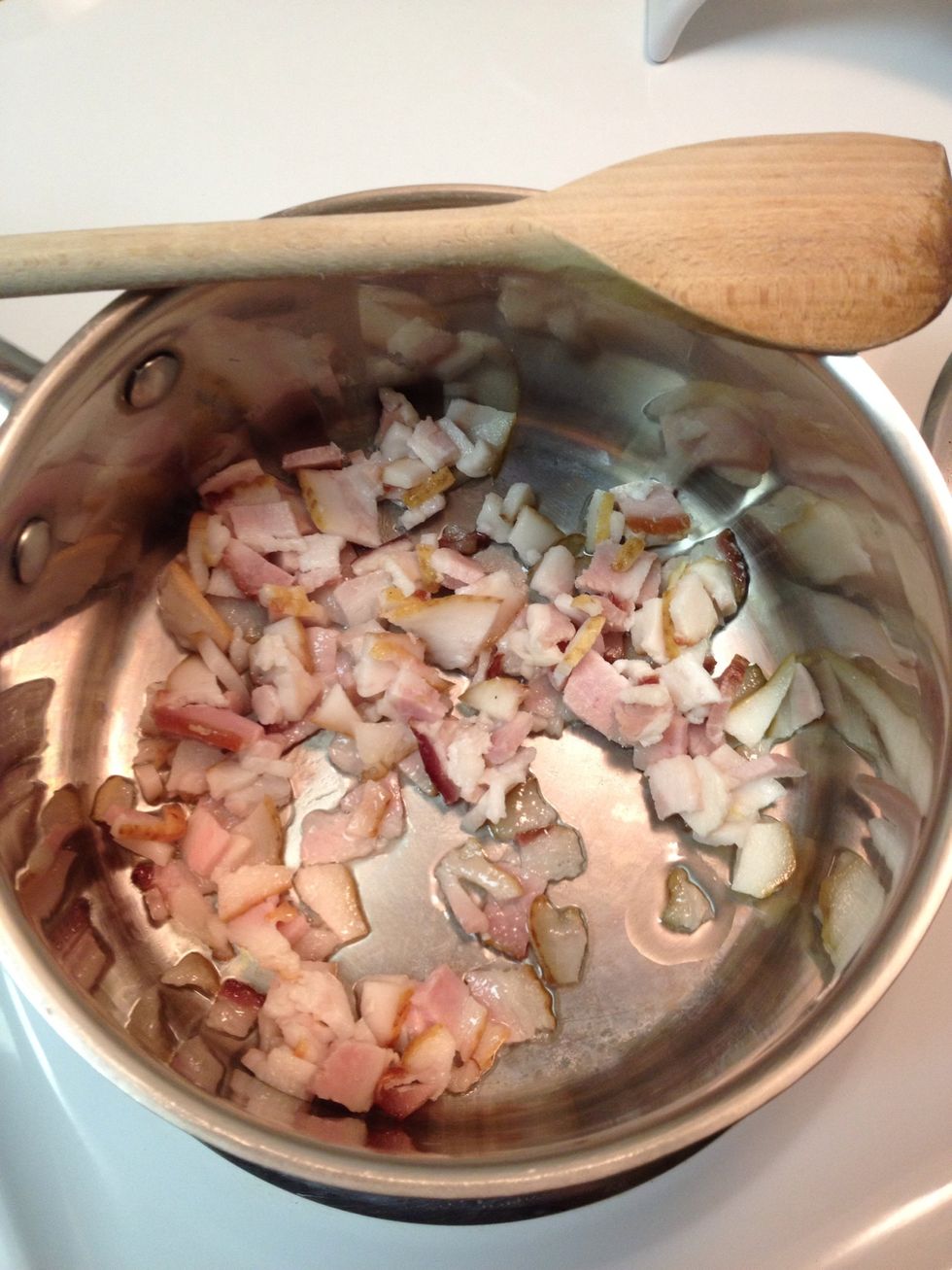 Chop bacon into 1/4 inch pieces and add to pot (I used a 4 quart pot) on medium low heat (around number 3). Cook until fat is rendered out and bacon is crisp and golden.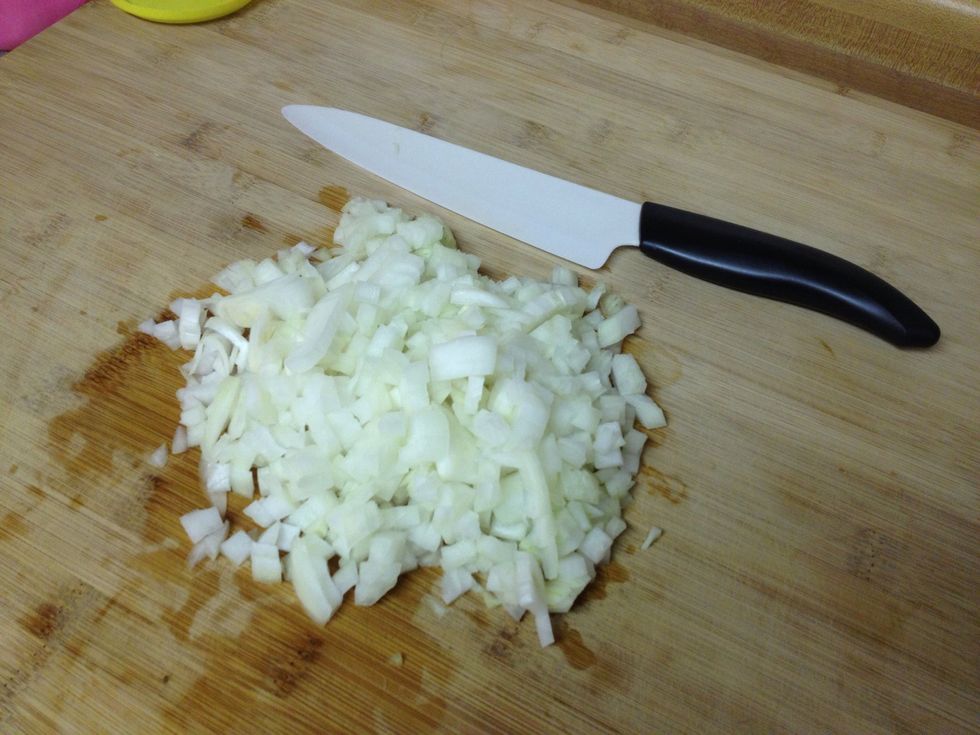 While bacon is cooking dice onion
Bacon is done and smells delicious!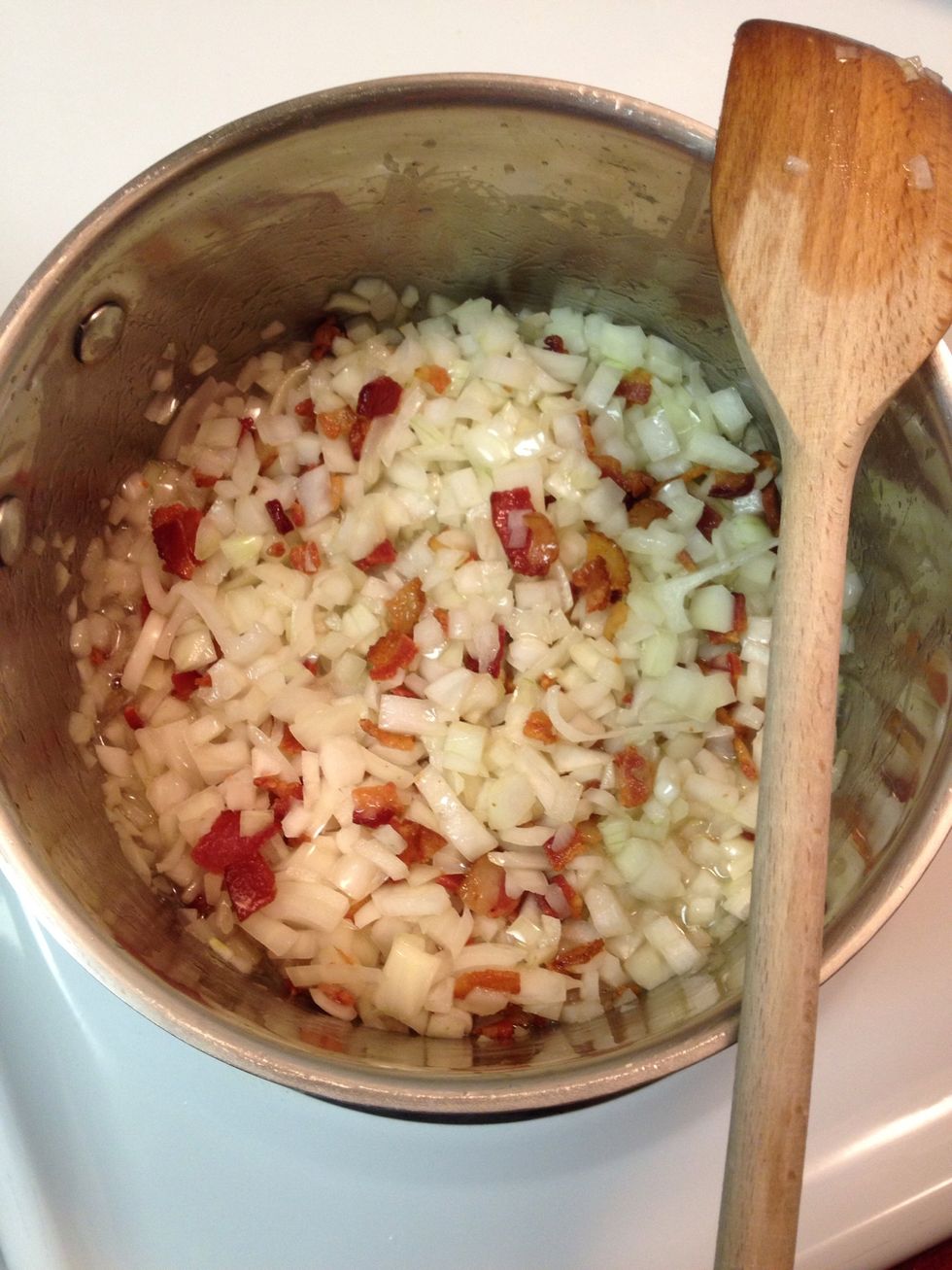 Add onion and give a good stir. Leave to cool until onion is nice and soft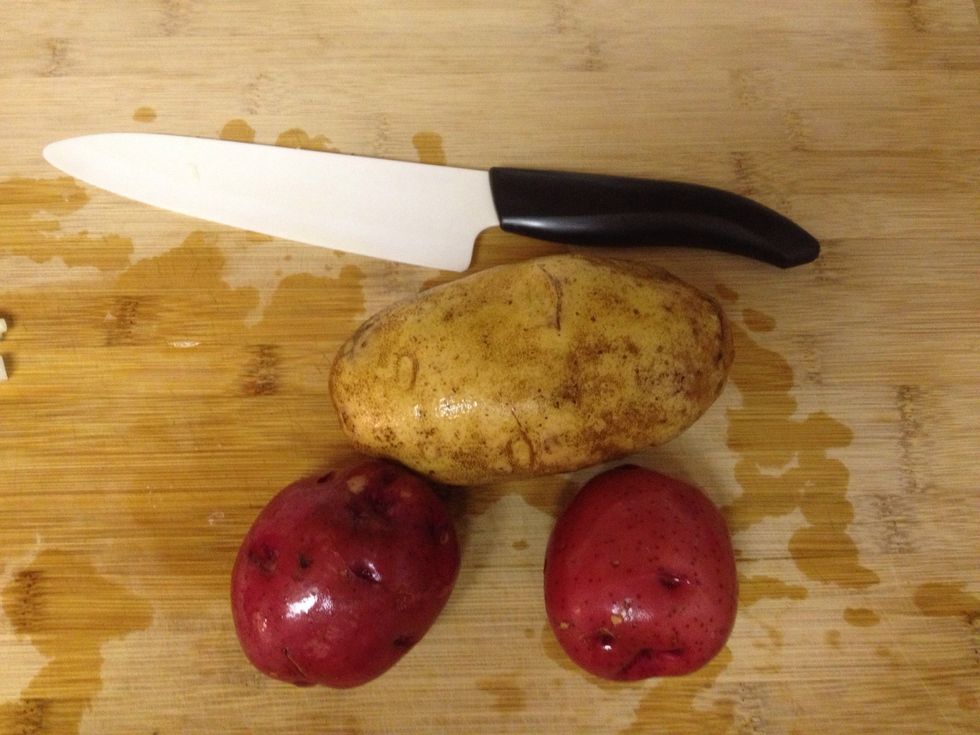 Dice your potatoes. Red boiling potatoes are best but I only had 2 small ones so I used a white baking potato too. About 1.5 pounds or 2 cups. See next photo for TIP!
Here's a great tip for dicing round object like potatoes. First take a thin slice off of two sides. This will give you flat surfaces to stop the potato rolling around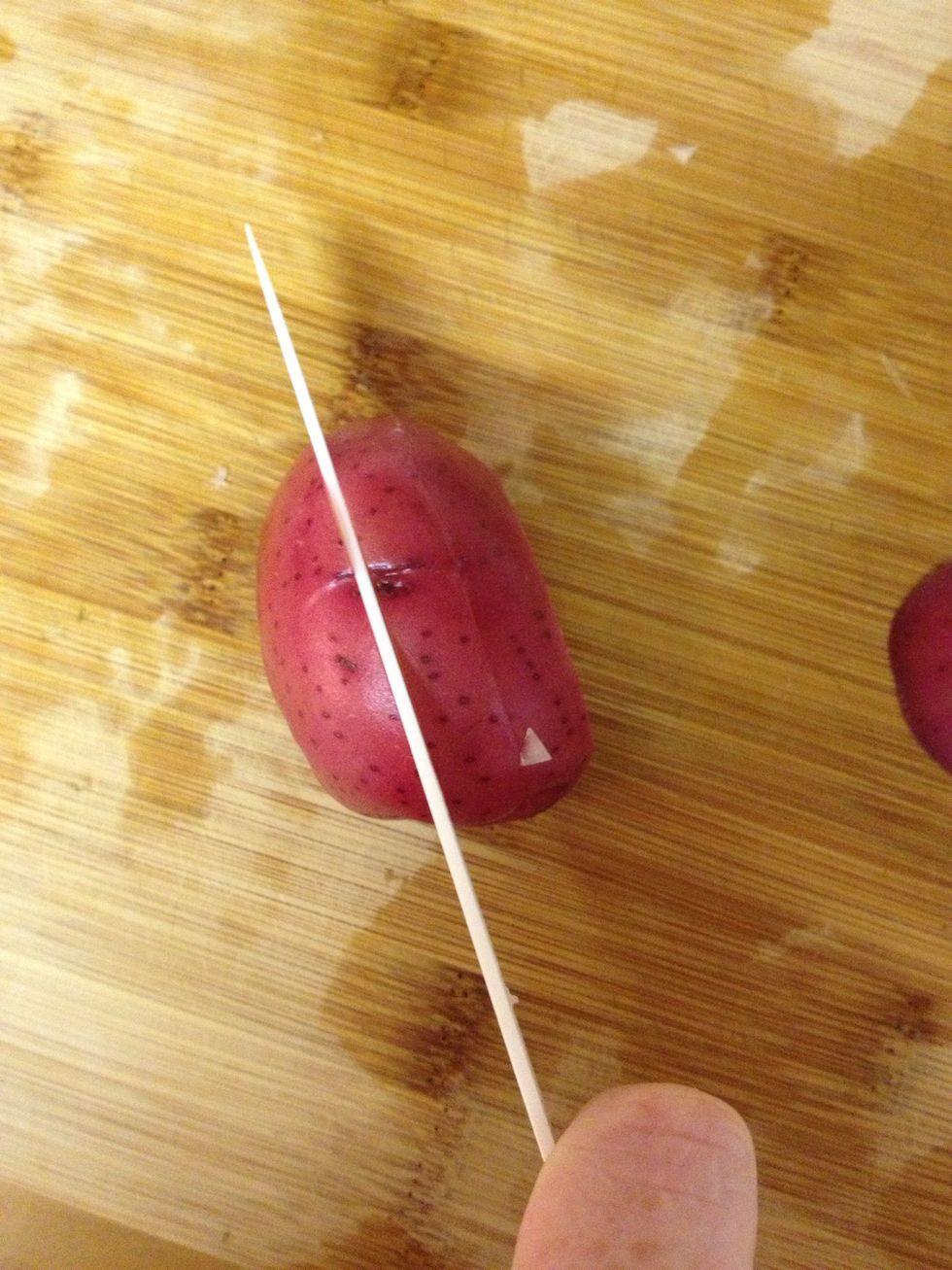 Next, lay potato on flat side and make multiple slices one way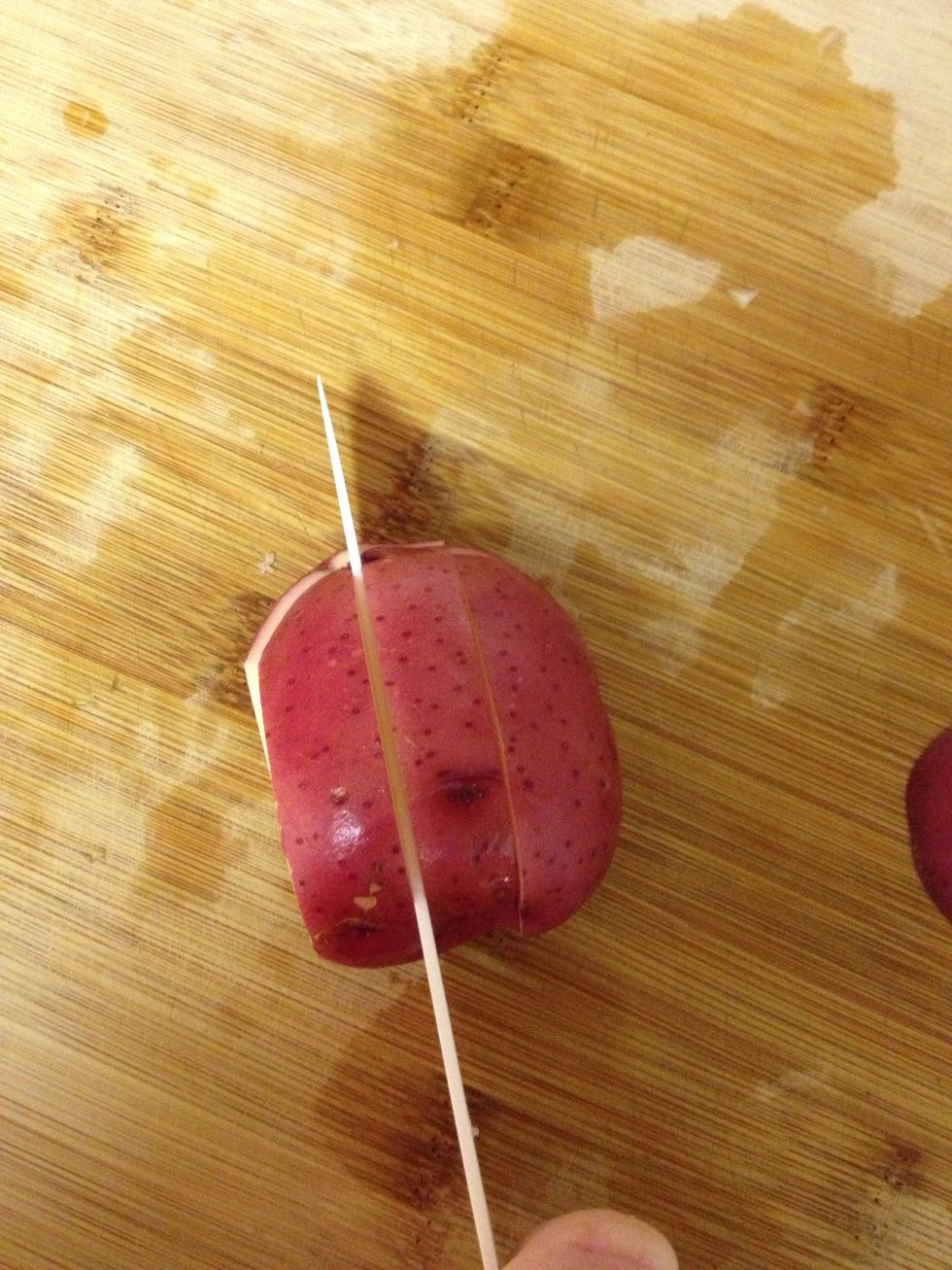 Flip on to other flat side and make the same size slices on the new side in the same direction as the first slices.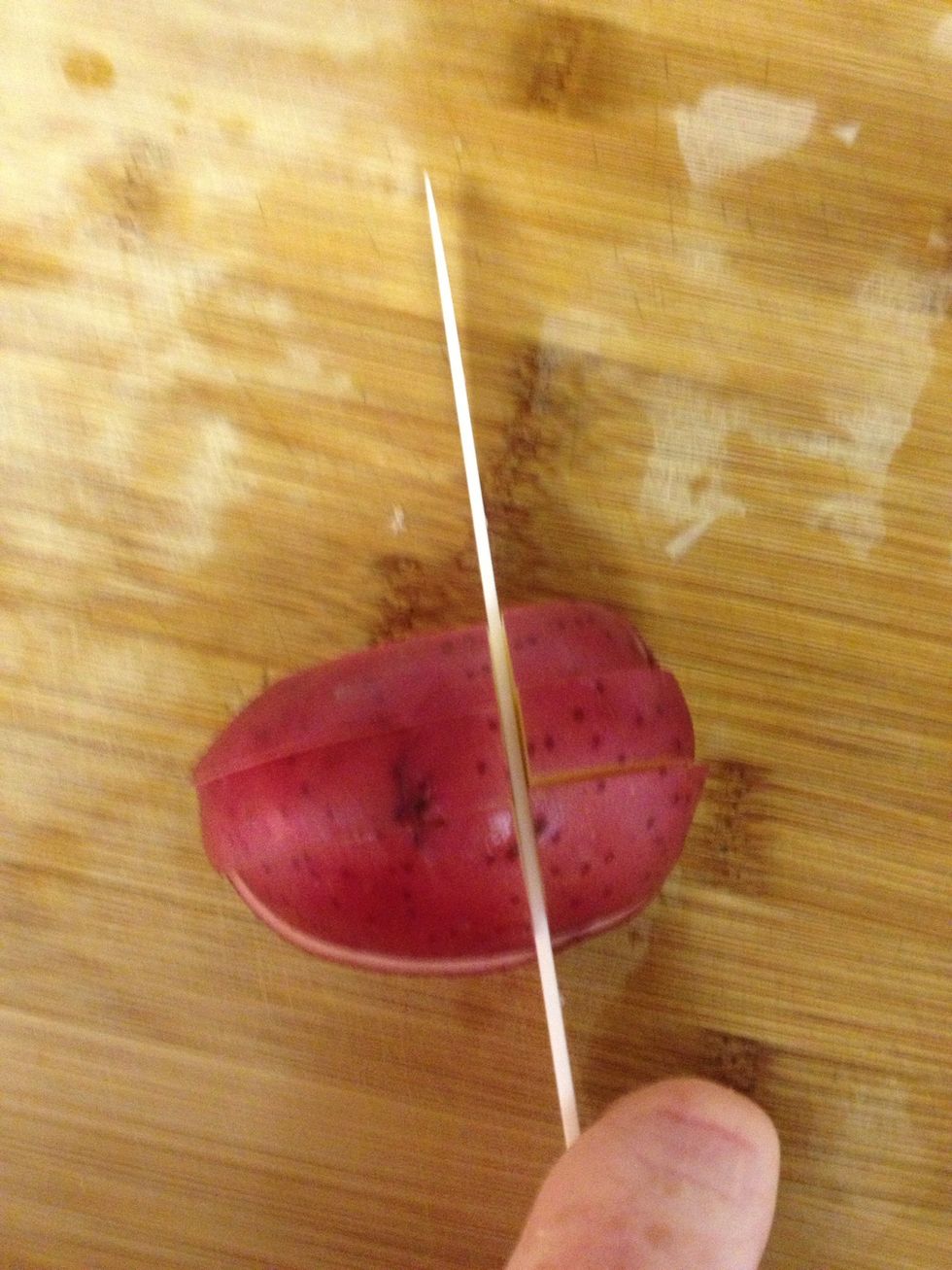 Rotate potato 90 degrees and cut across your slices and you'll end up with perfect cubes
Easy and no chopped off fingers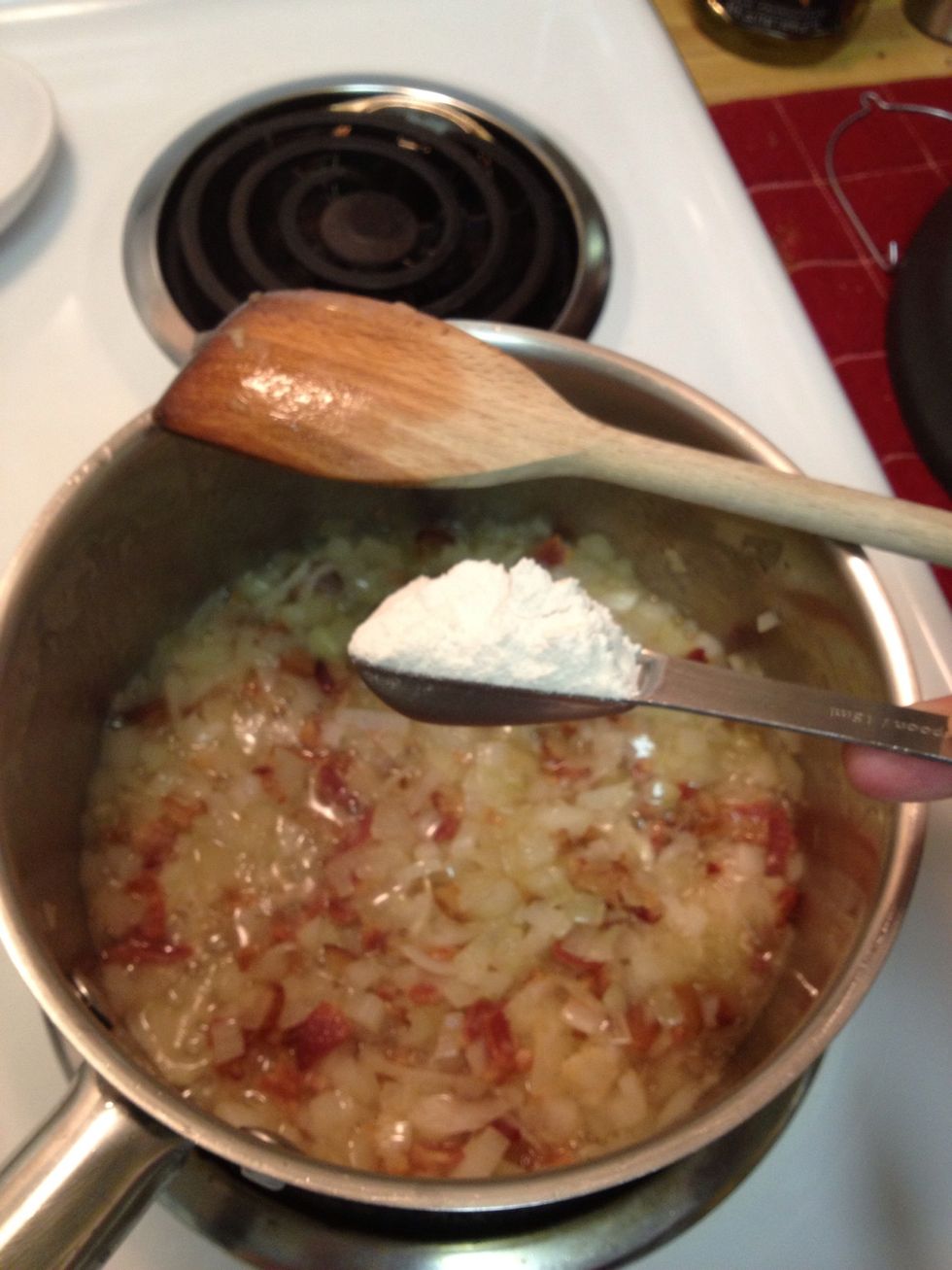 When onions are softened, add between 2 and 4 good tablespoons of flour. I use four because I like a thick chowder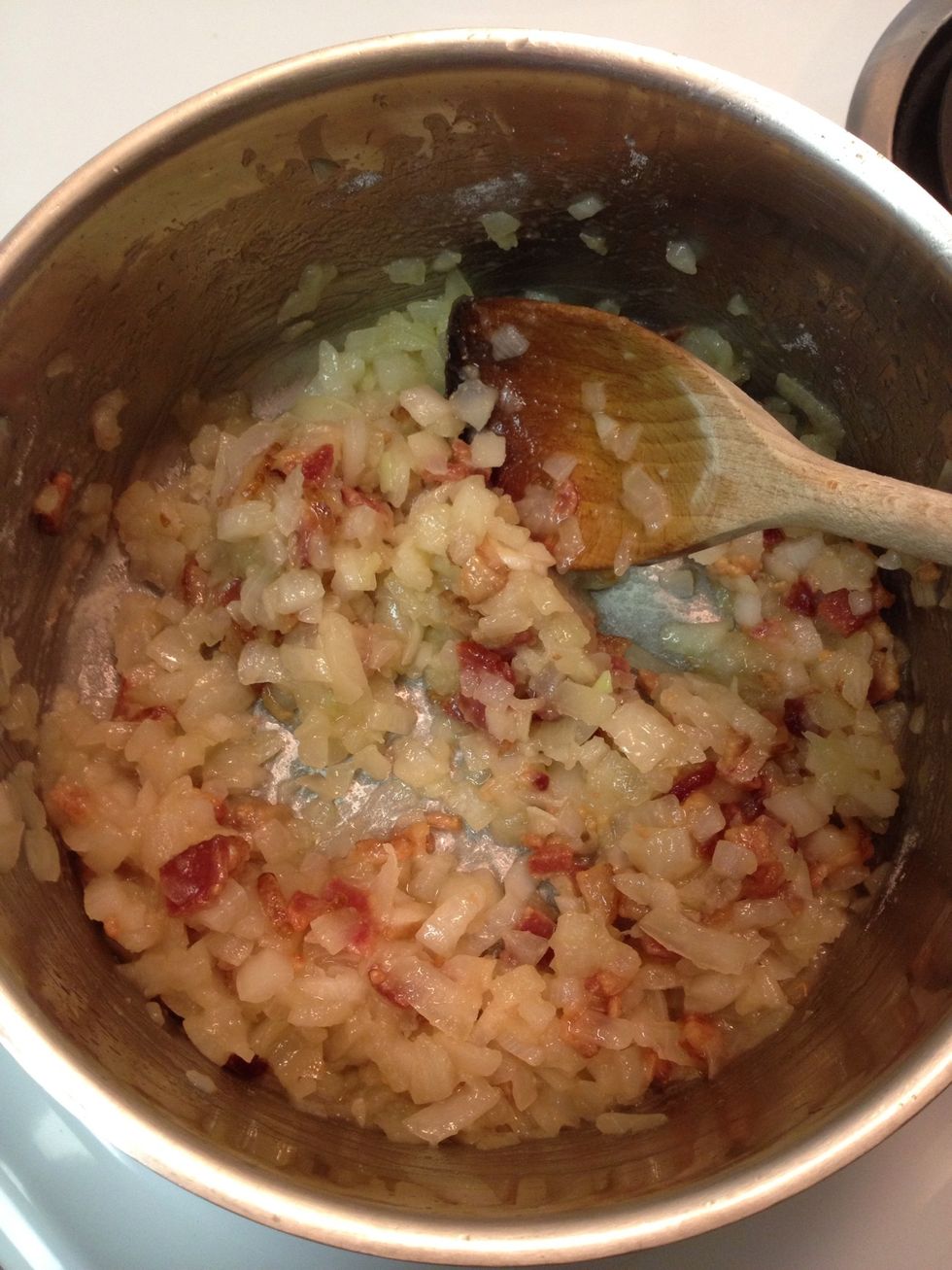 Stir in flour and cook for a minute or so. Don't worry if it sticks a little.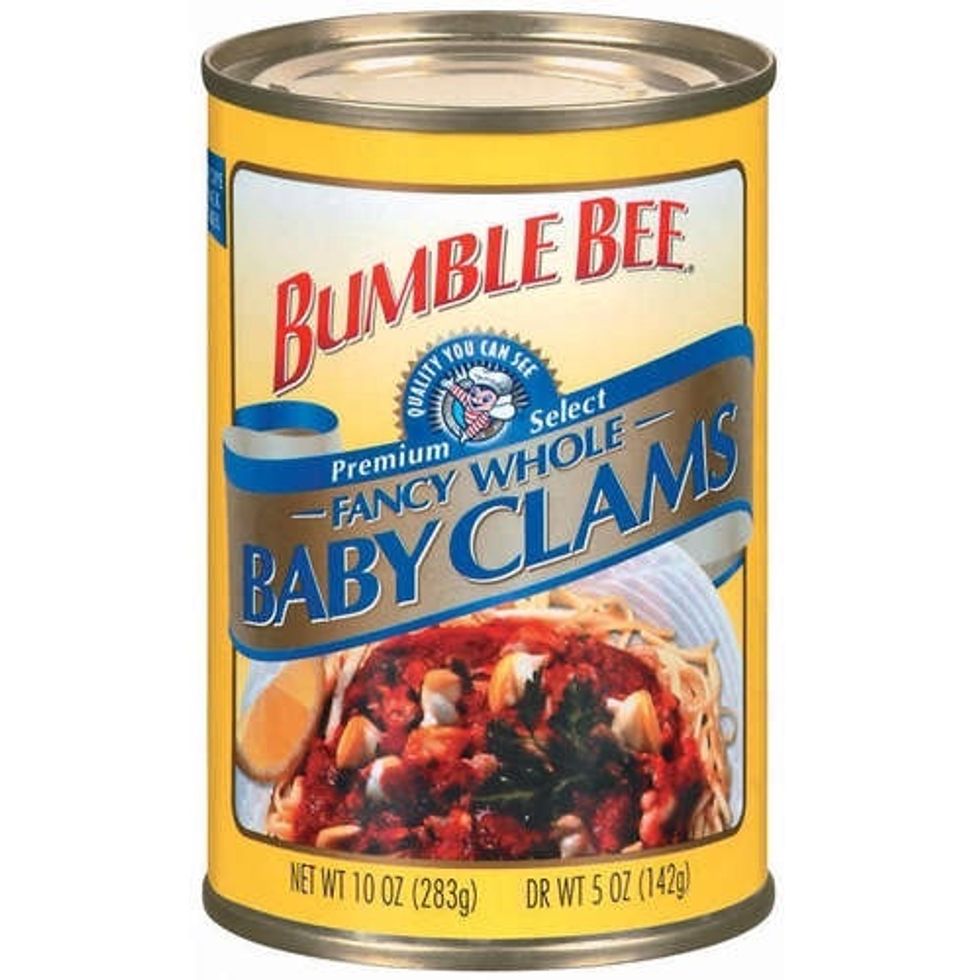 Open your clams, strain and reserve all of the juice in a cup or bowl.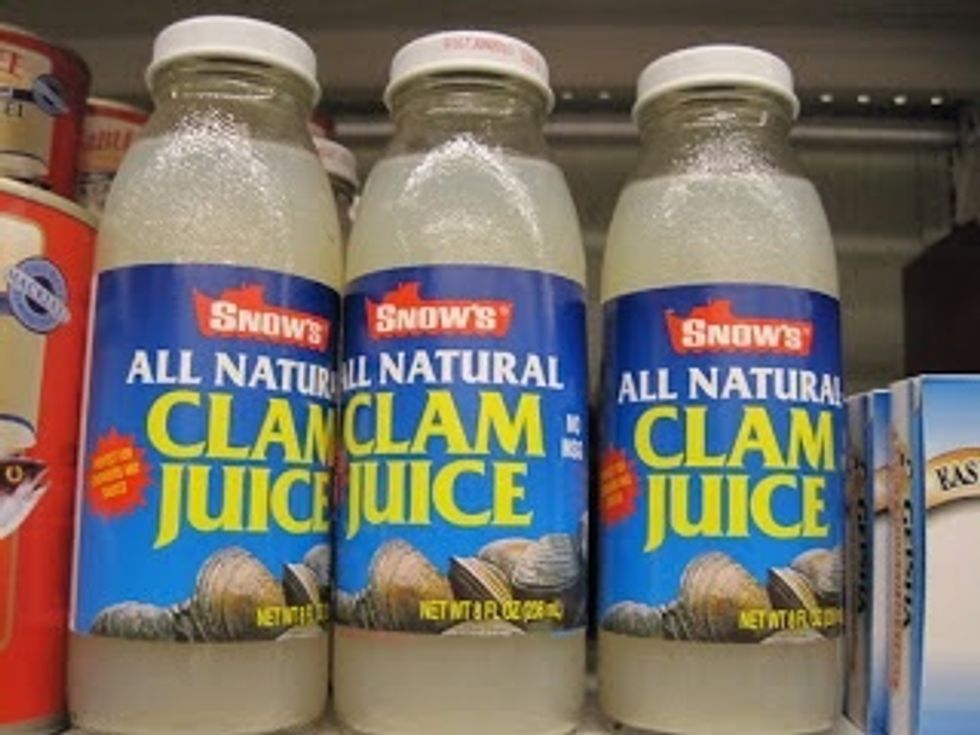 Open your clam juice. I know there are 3 bottles in the picture but you only use TWO for this recipe.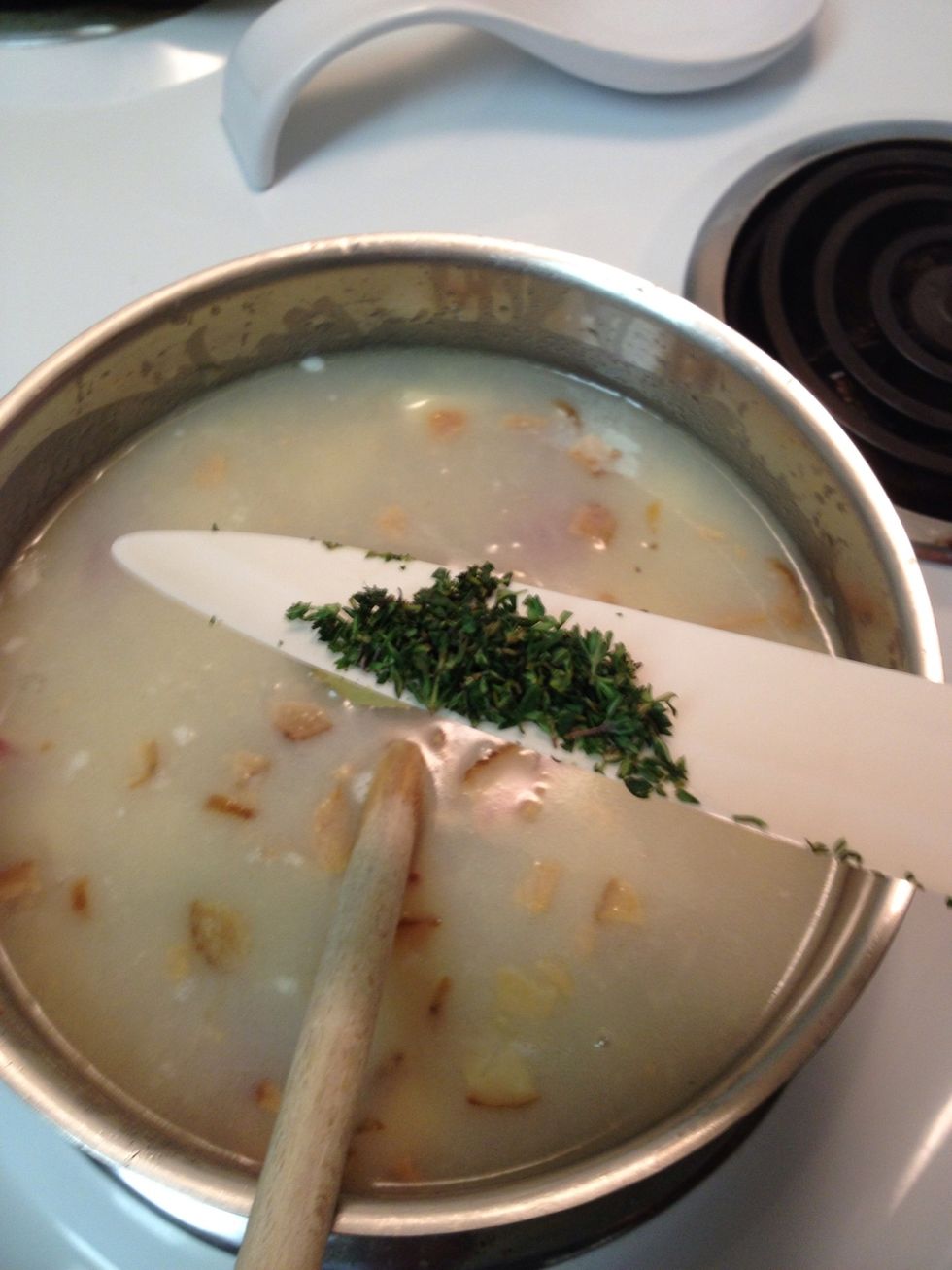 Next add both bottles of clam juice, all of the reserved juice from the canned clams, the cup of water, your diced potatoes, and your minced thyme.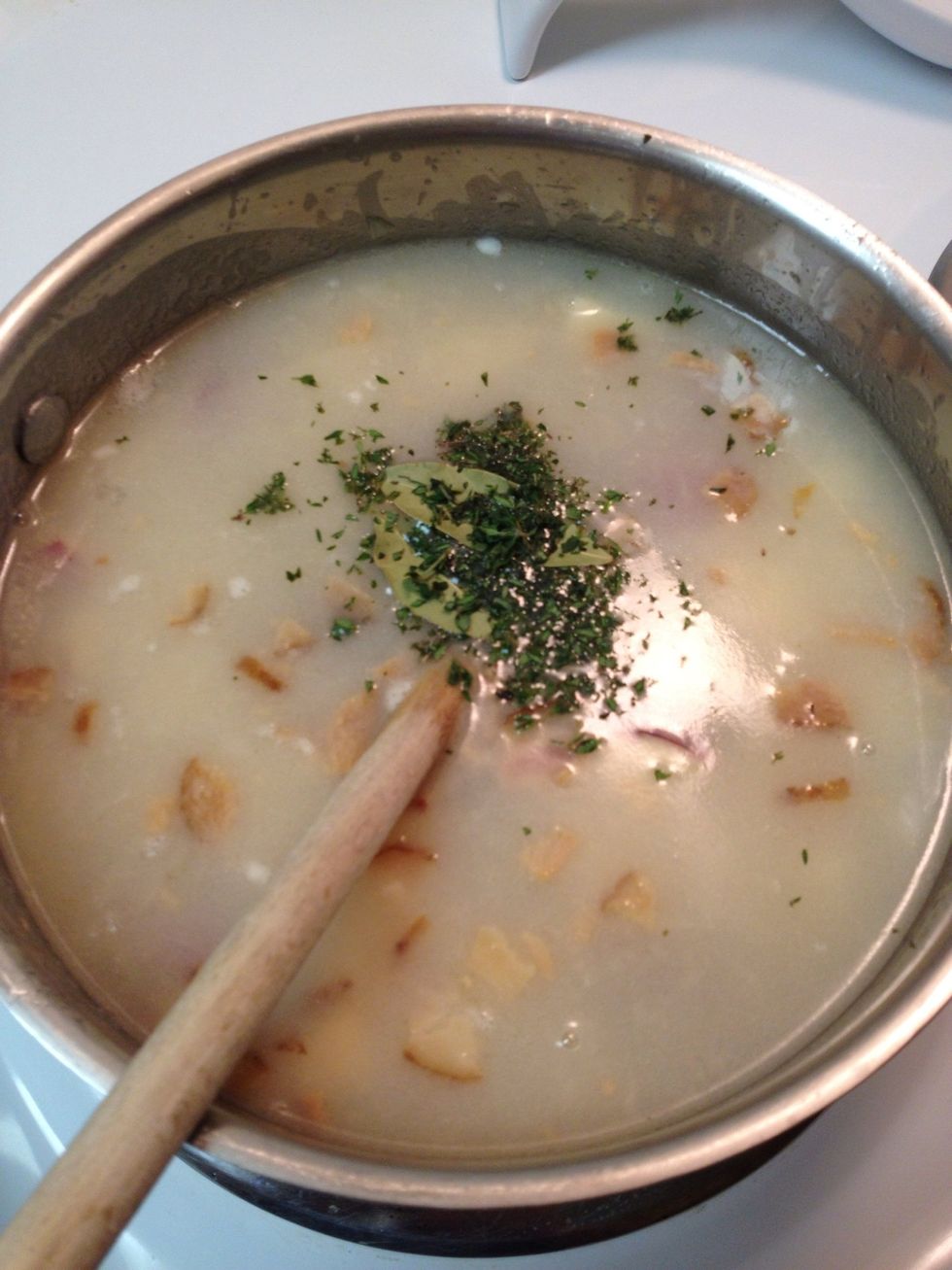 Add a big bay leaf or a couple of small ones.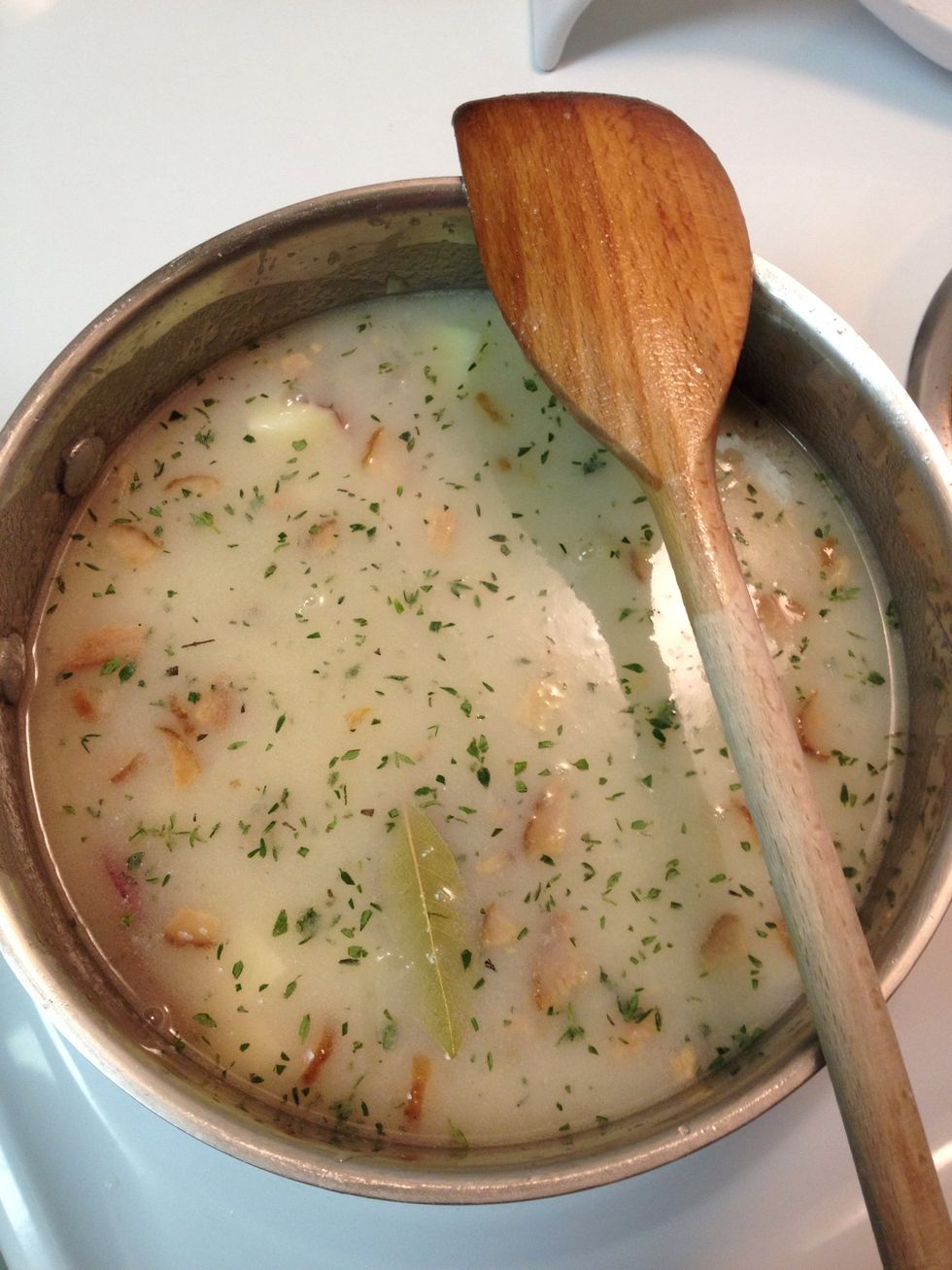 Give a good stir and turn up heat to medium high (number 7) until chowder starts to bubble, then return to number 3 and let simmer until potatoes are tender.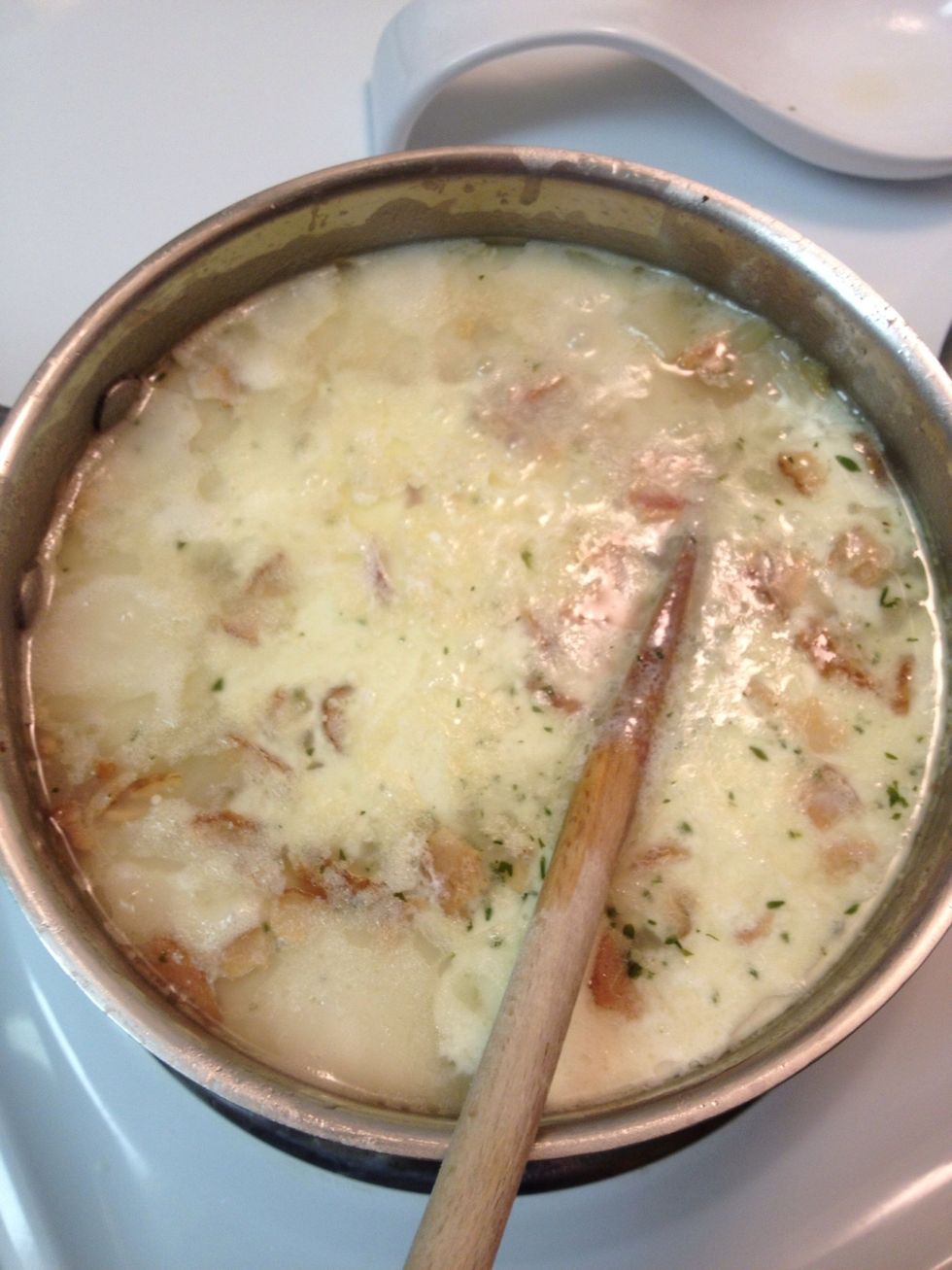 When potatoes are soft, stir in cream and clams.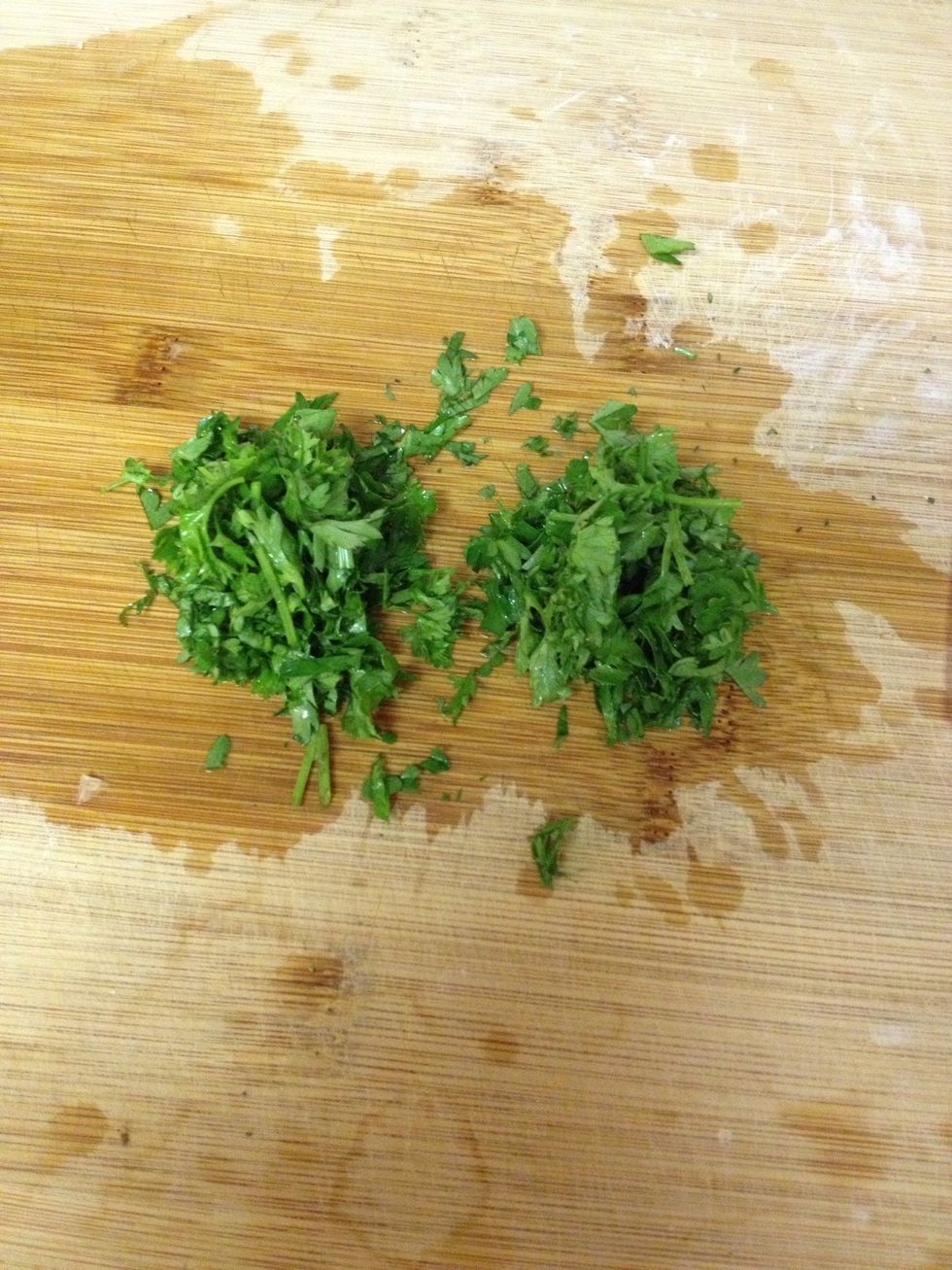 Chop 2 nice big tablespoons of parsley. Only run your knife through once because it is a soft herb and you don't want to destroy the flavor by over cutting or crushing.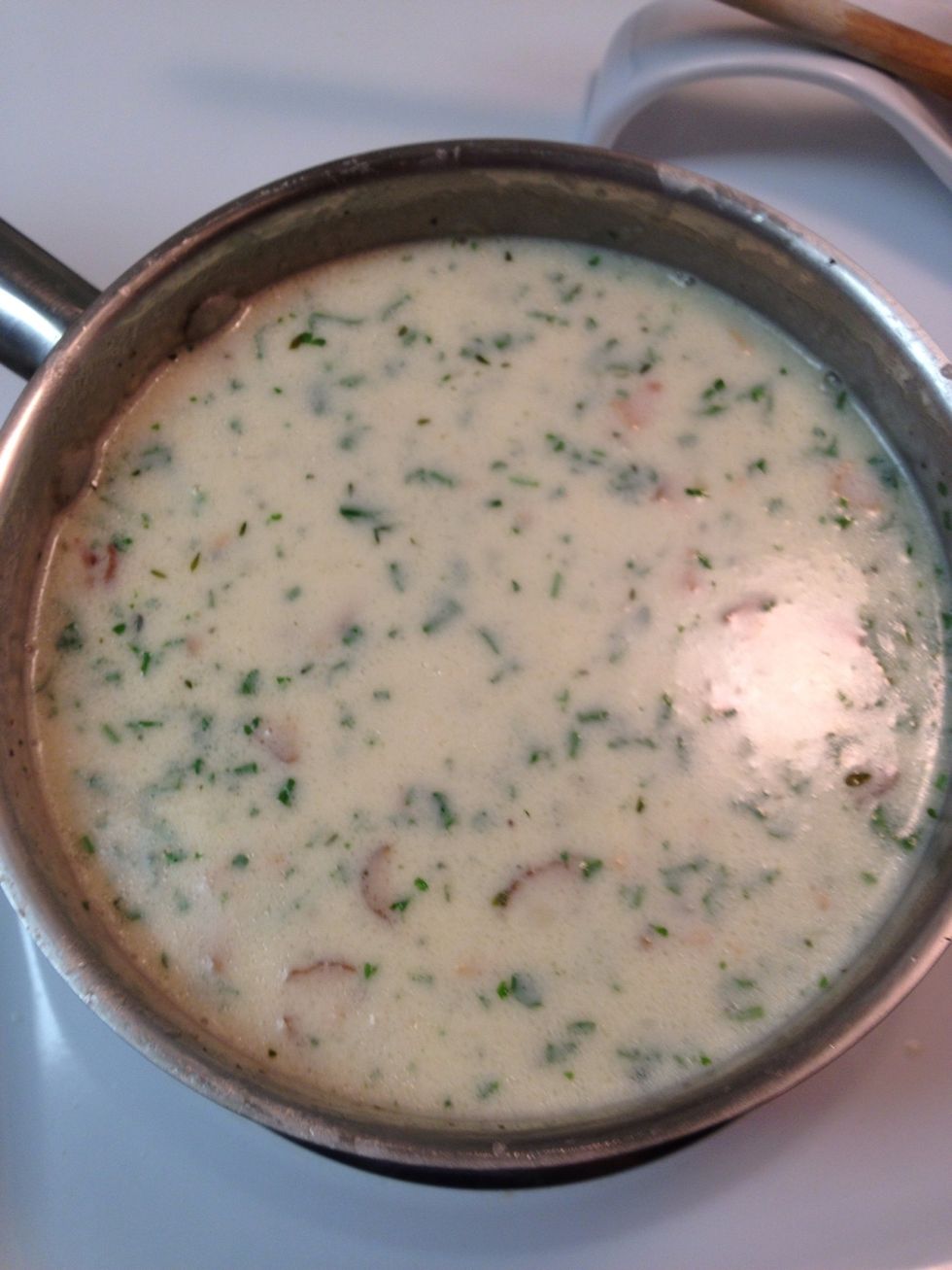 Add parsley and season with as much salt and pepper as you like.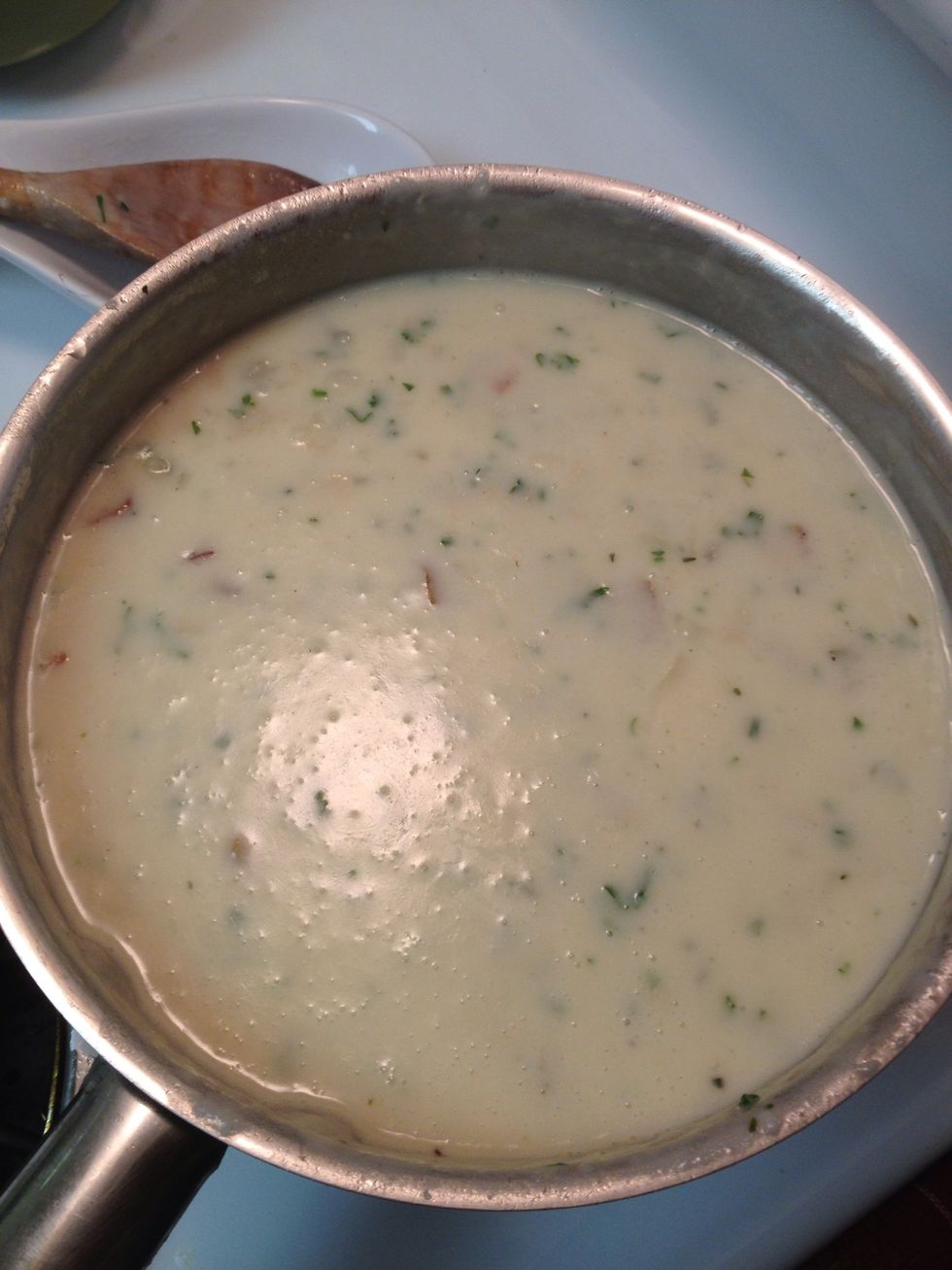 When chowder is heated through and bubbling lightly allow to simmer for a couple of minutes. Serve into bowls and enjoy on a cold day! It is ALWAYS better the next day too
3-4 slices of bacon chopped in 1/4 inch pieces
3 medium potatoes chopped
1 can bumble bee fancy whole clams
2 8oz bottles clam juice
1 cup heavy cream
2-4 Tbsp flour
1 large onion chopped fine
1tsp fresh thyme
2Tbsp fresh parsley
Salt & black pepper
Large bay leaf
A sharp chefs knife