I made this with the vegetables I had to hand but you can make with whatever you prefer (and goes together!). This recipe is suitable for soy free, gluten free, lactose free, and Low FODMAP diets.
30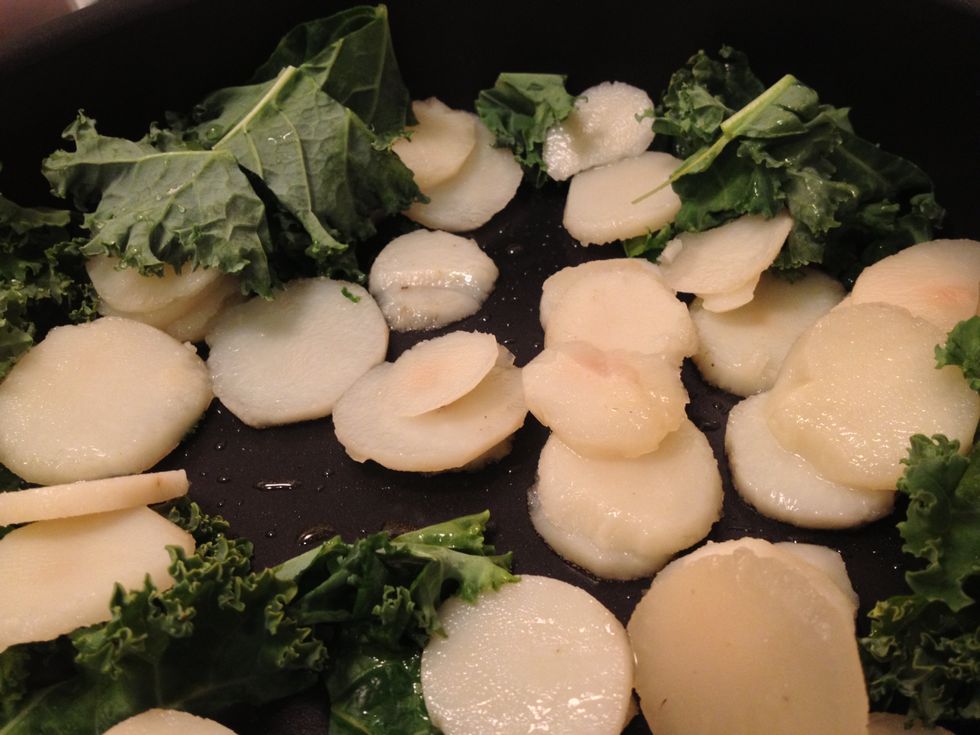 Chop the kale and sauté with the chestnuts in 1 tablespoon of oil and 1 tablespoon of fish sauce.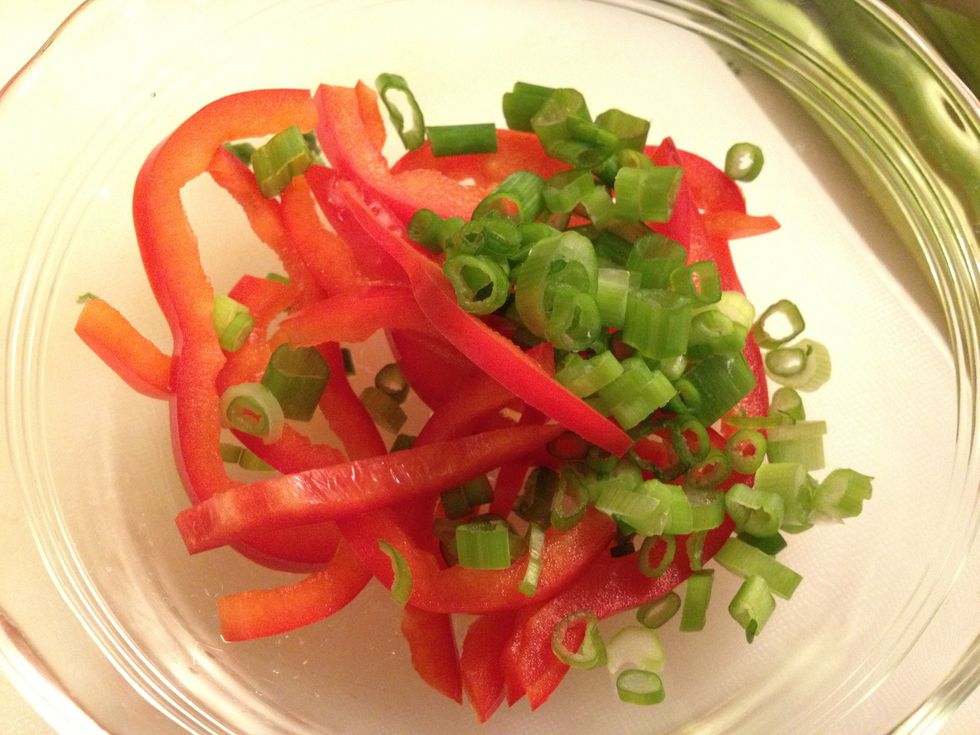 Chop up the bell pepper and green onion.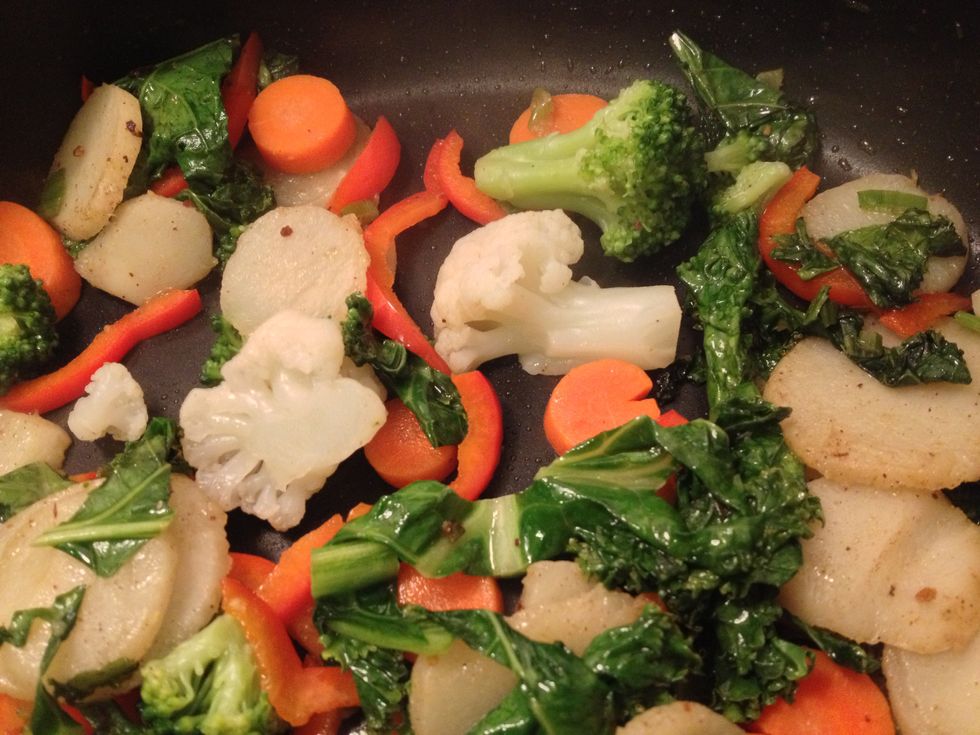 Chop up the cauliflower and broccoli into small sprigs. Cook in the pan for 3 mintues (depending on how crispy you like it. Add the bell pepper and green onion with the rest of the fish sauce.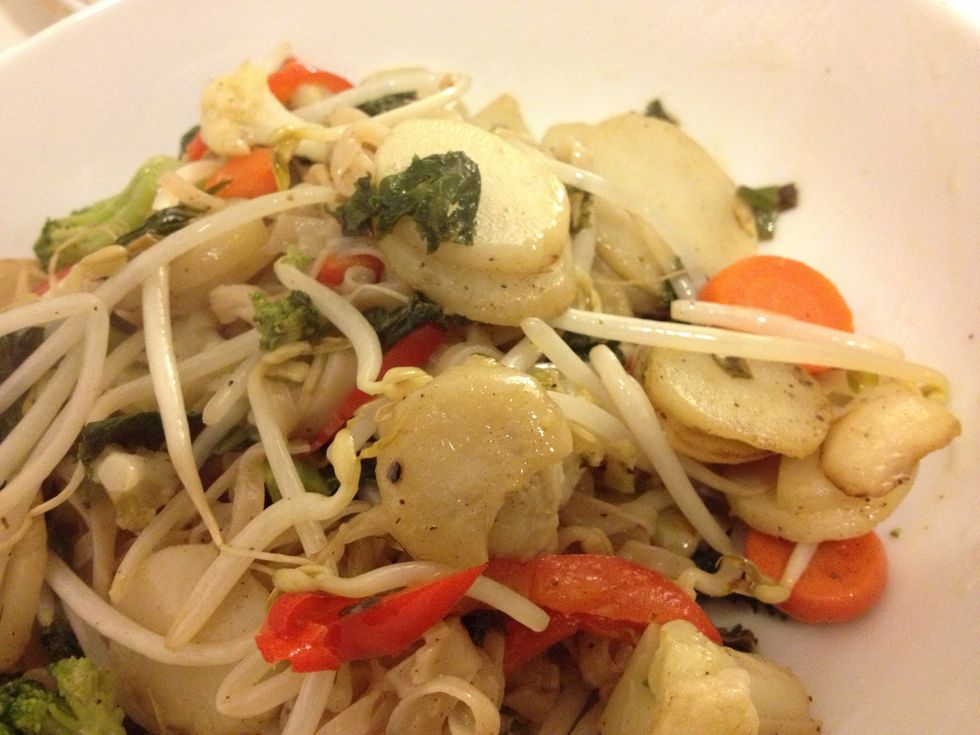 Add the bean sprouts and cook for 1 minute. Check the flavor and season or add more fish sauce to taste. Serve on it's own, or with rice or noodles if you like. Serve and enjoy!
3.0 sprigs of kale
1.0 tin of water chestnuts
1/2 red bell pepper
1.0 small carrot
1.0c broccoli
1.0c cauliflower
2.0 green onions
1.0c beansprouts
2.0Tbsp fish sauce
1.0Tbsp Vegetable oil
Diana Mounter
I like cooking with potatoes and drinking coffee. I live in SF and help design things at Snapguide.