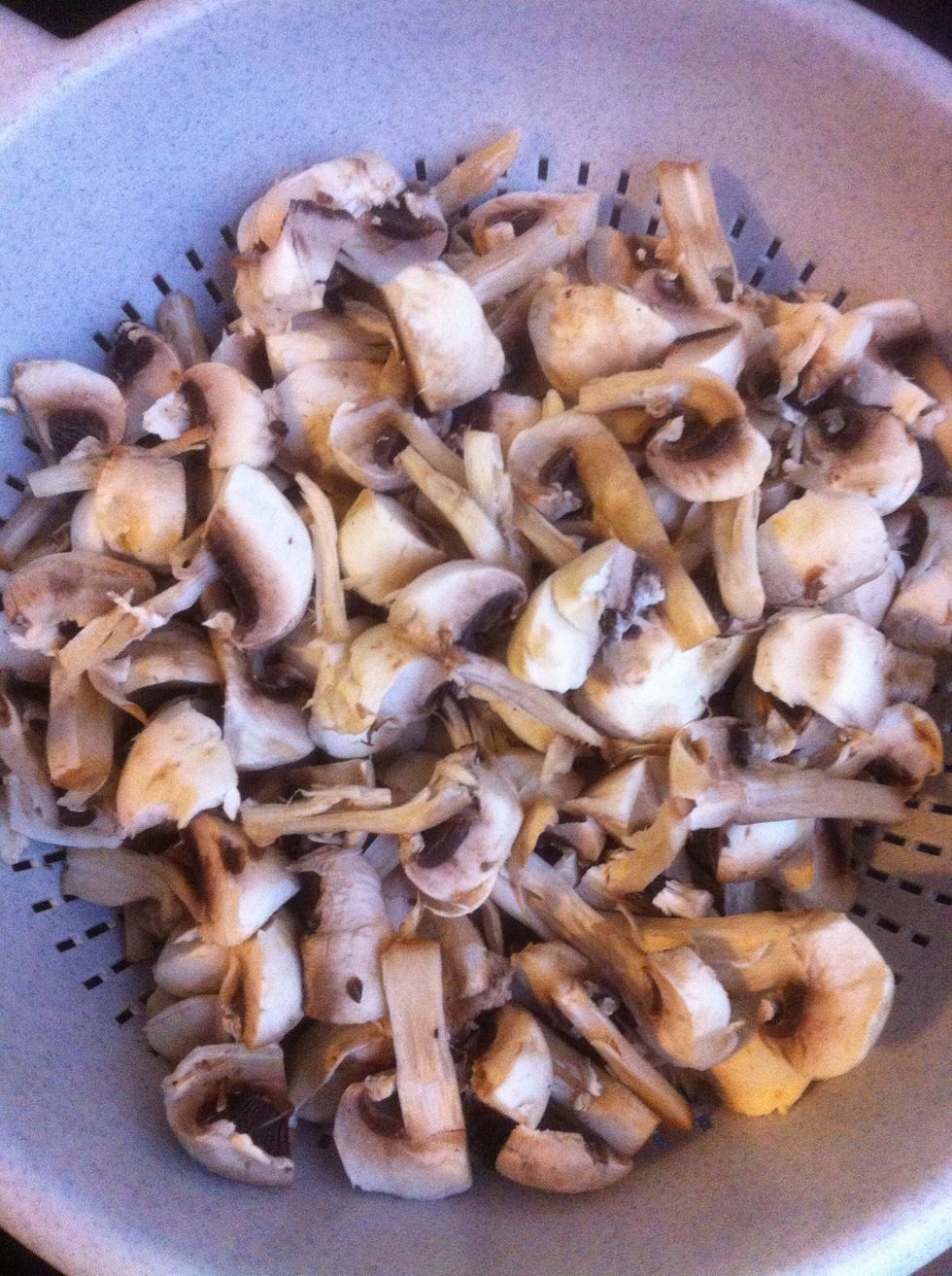 Chop and wash the mushrooms. If you want to garnish the soup after, save a few for that purpose.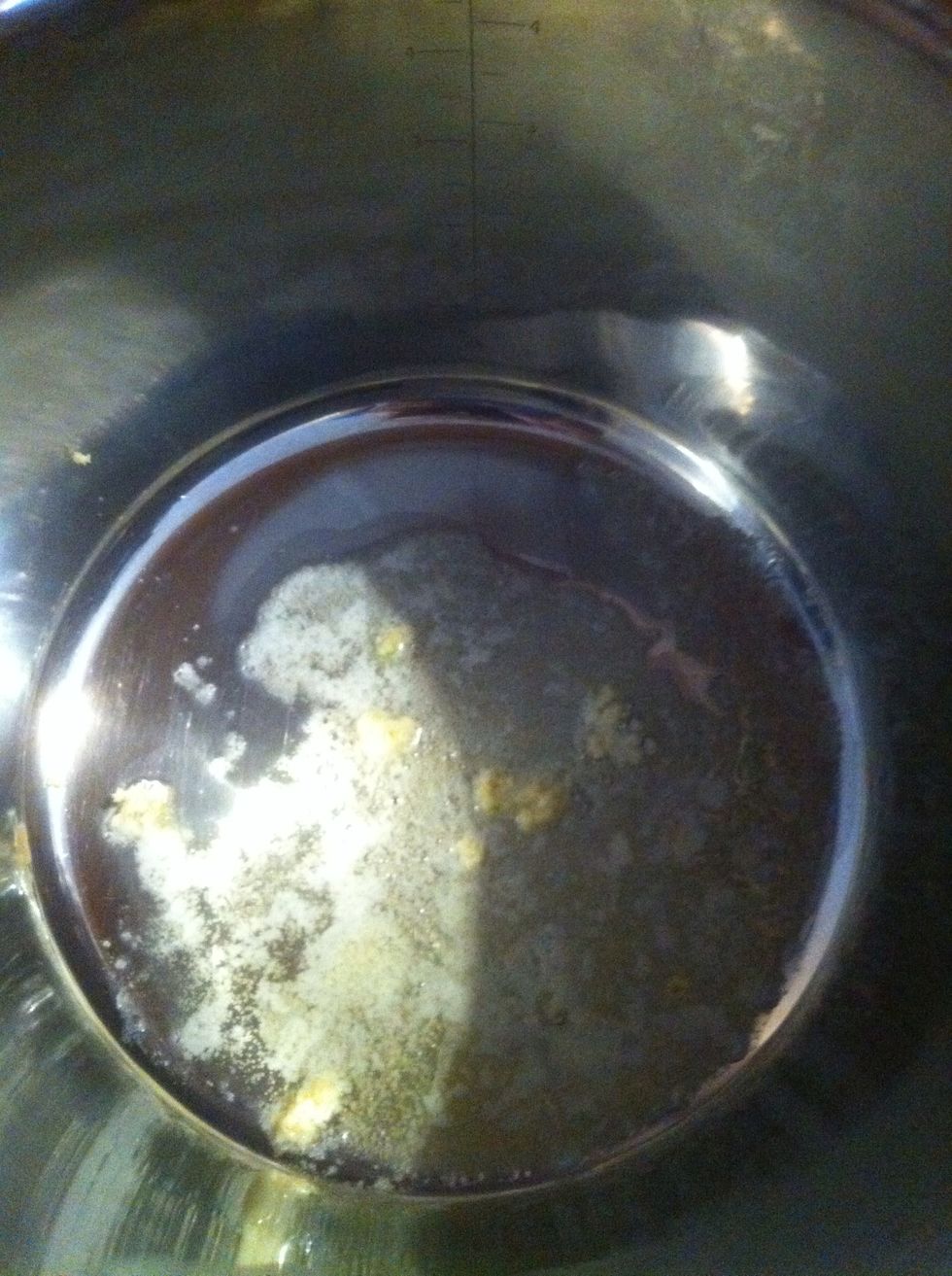 Melt butter in a large bowl and fry the garlic.
Add the mushrooms to the bowl and let it cook for 5 min on medium heat.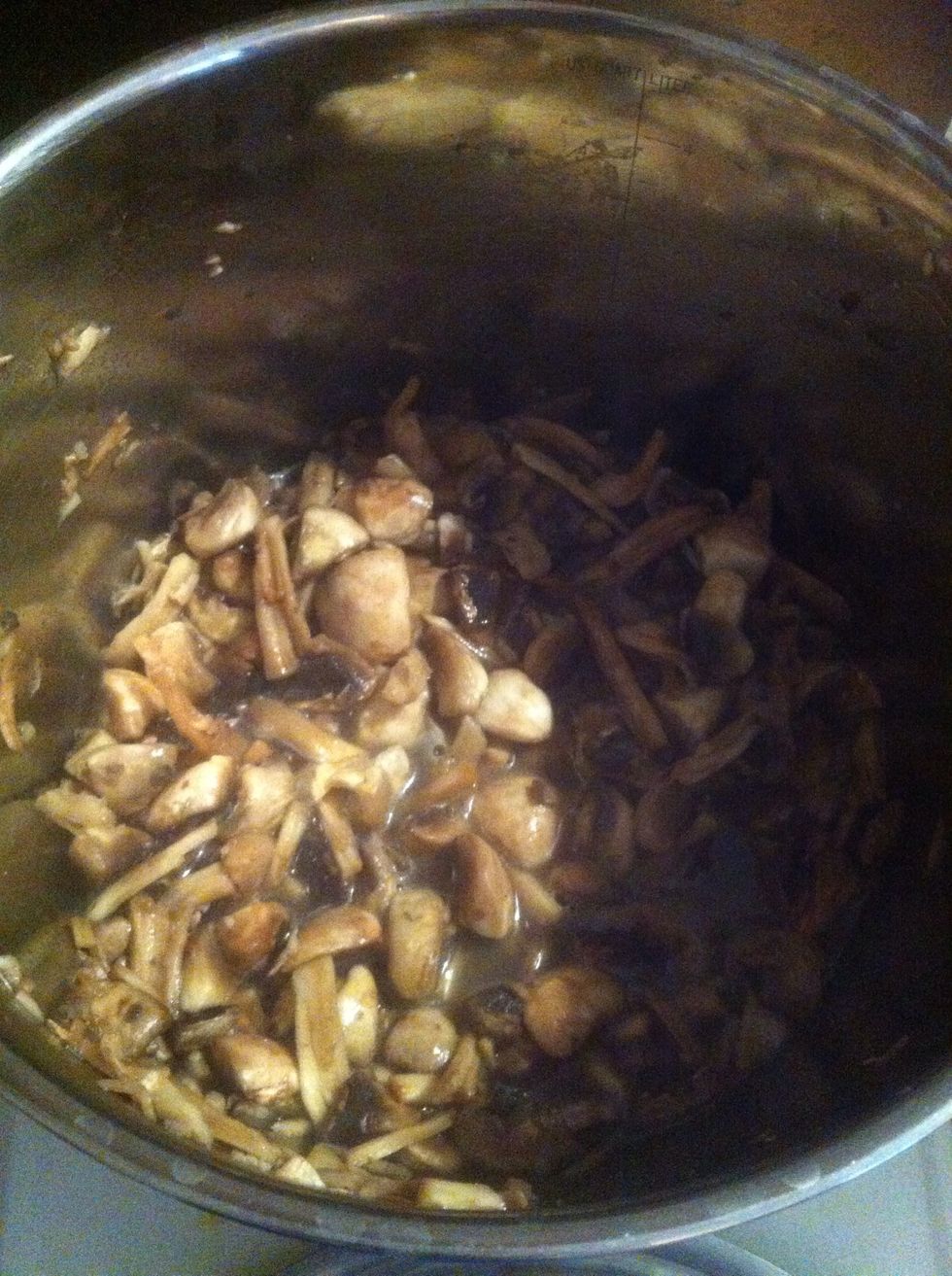 There you have them after 5 min on the stove.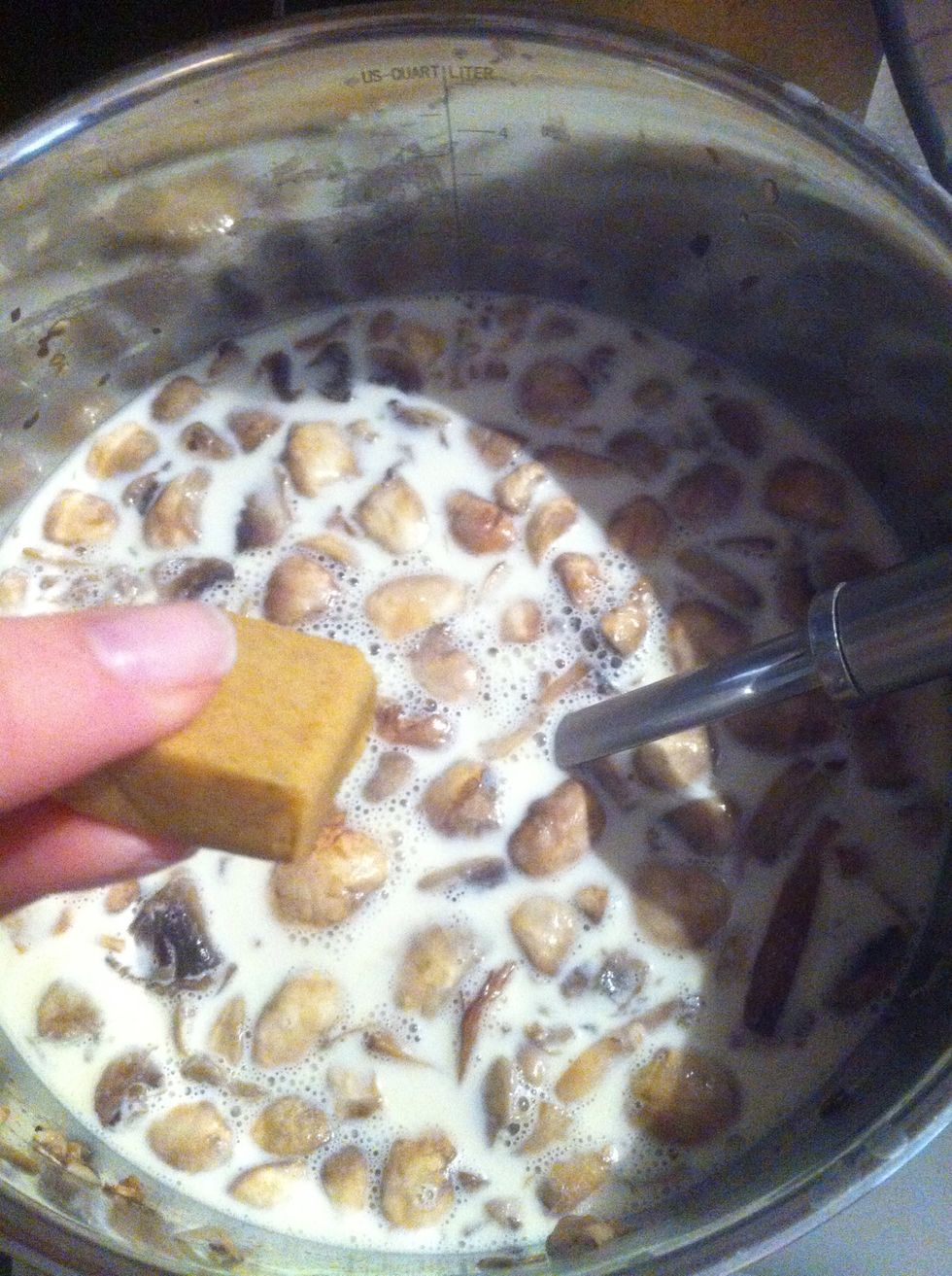 Add cream, water and stock/bullion cube.
Bring to a boil and leave it to cook with the lid on for 10 min.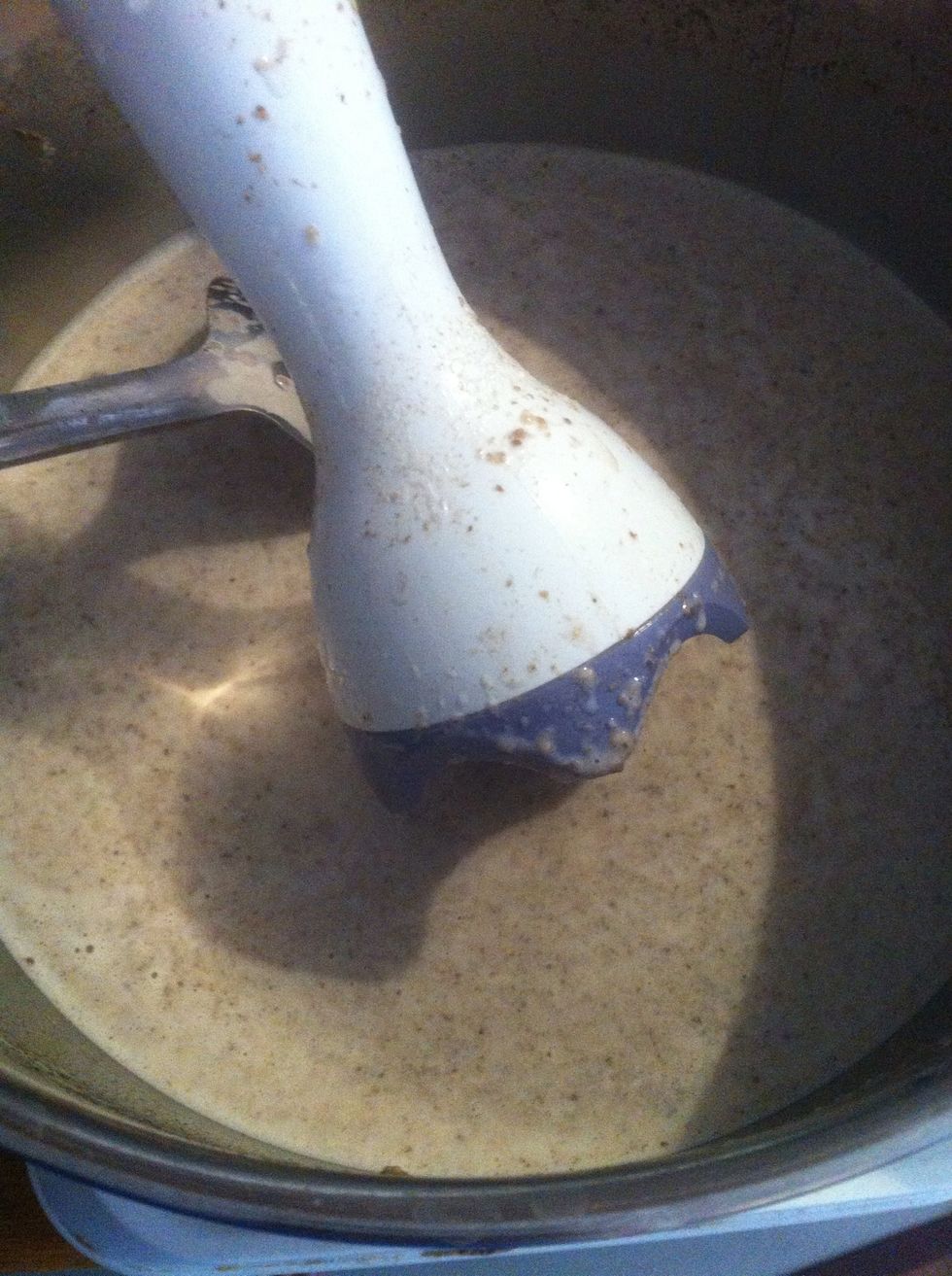 Mix it up for a nice smooth consistency.
And there you have it! Quick and easy mushroom soup! :) This one is made just for me but if you are serving it to your guests some fried mushrooms and some parsley works wonders! (and looks pretty)
1/2kg mushroom
1/2l cream
1.0l Water
1.0 Stock-cube
1.0Tbsp Butter for frying
1.0 Garlic clove
Salt & pepper