Set Ice Cream out to soften.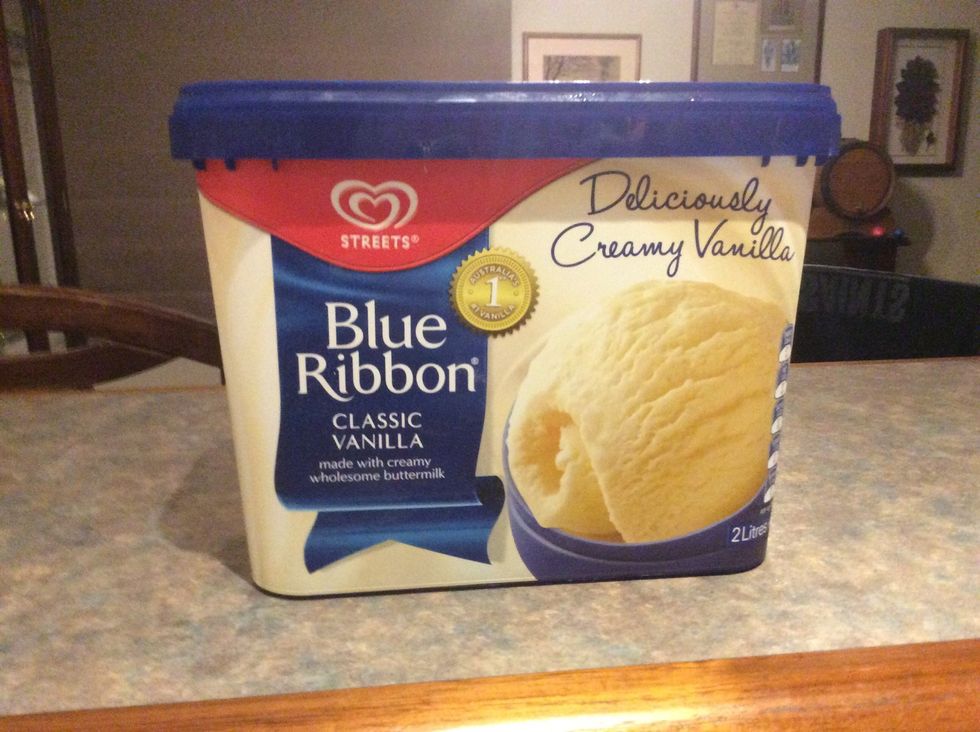 Cut up three bananas crosswise and then lengthwise.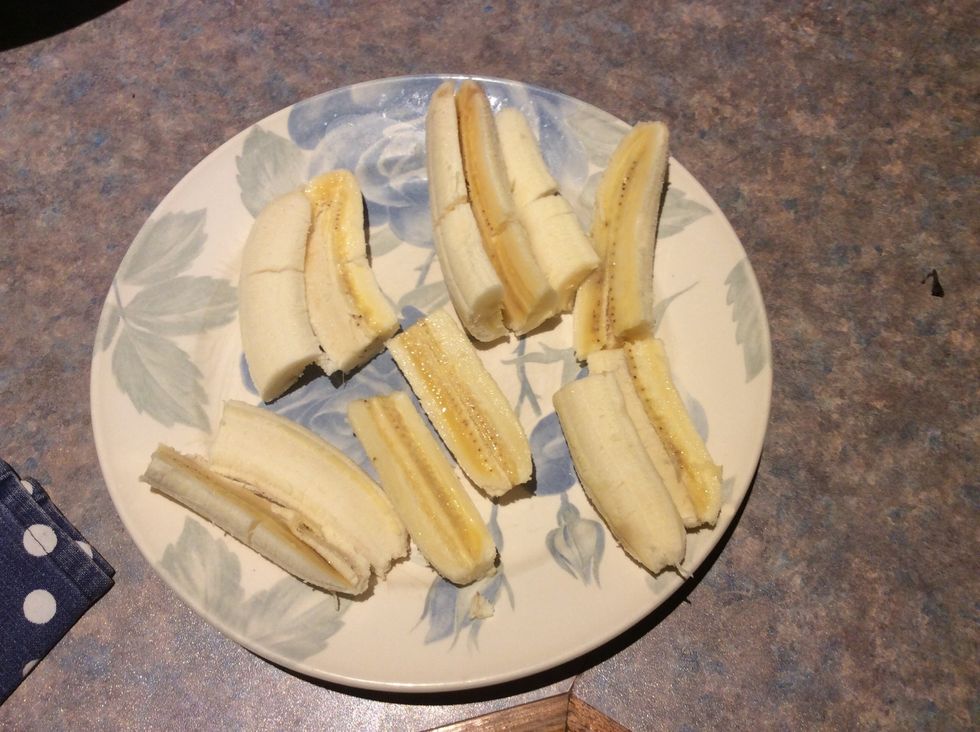 Heat up on medium-low in a saucepan 50g of butter, 1/2 cup of dark brown sugar and 1/4 cup of muscat. Stir occasionally, wait until mixture is smooth and bubbly 4 to 6mins.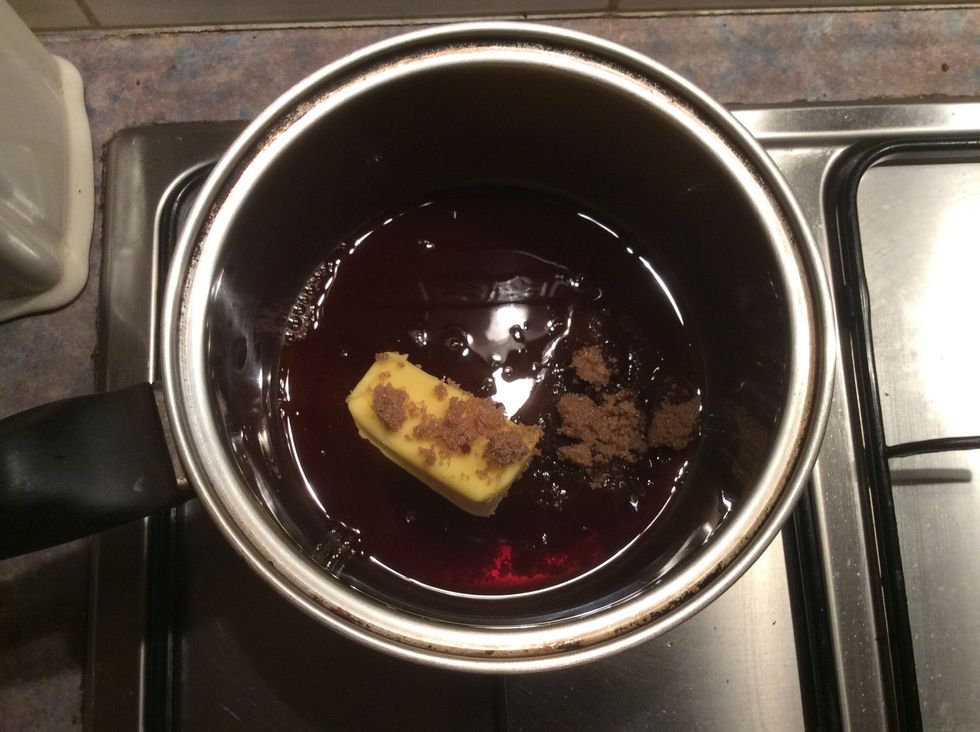 After 4-6mins add the bananas in gently swirling until bananas are warmed through, this usually takes 1-2mins.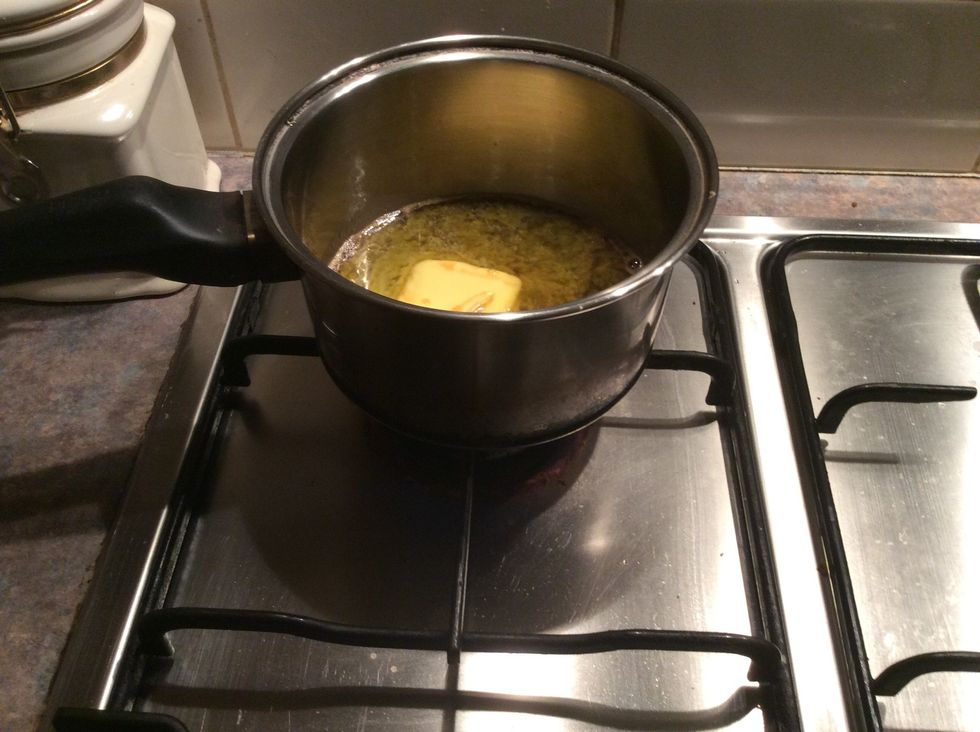 After finished heating serve immediately with a scoop of ice cream and the leftover sauce.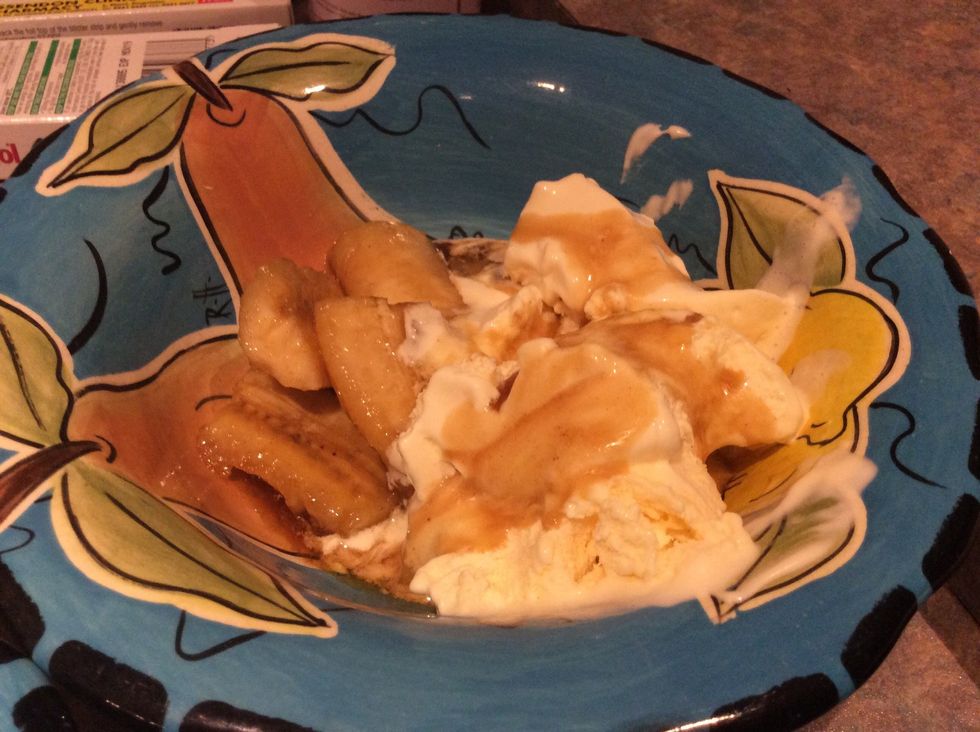 1.0pt Vanilla Icecream
2.0Tbsp Butter
1/2c Dark Brown Sugar
1/4c Muscat
3.0 Bananas, peeled, halved crosswise and then lengthw