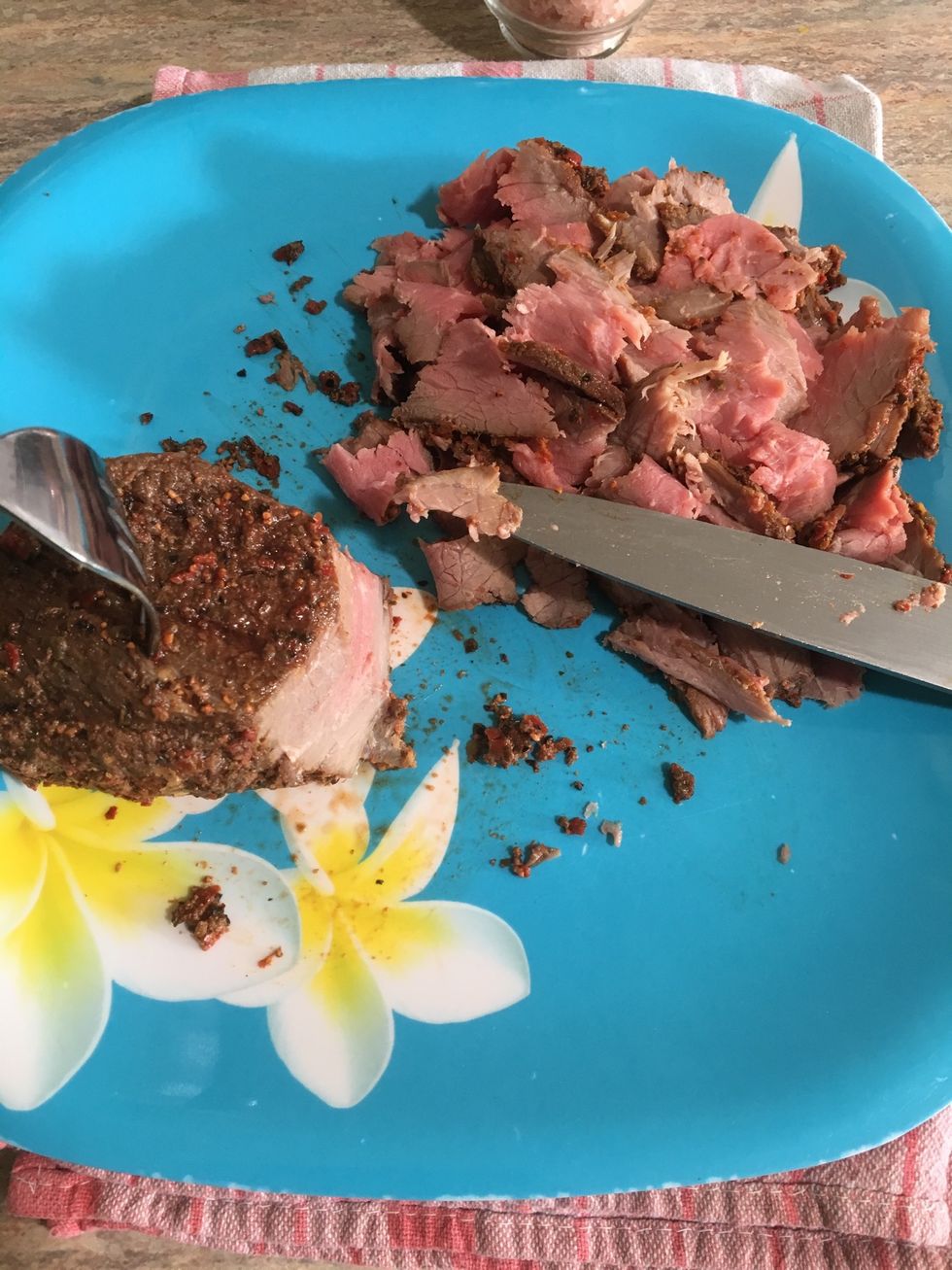 Use leftovers from dinner Shredding the meat.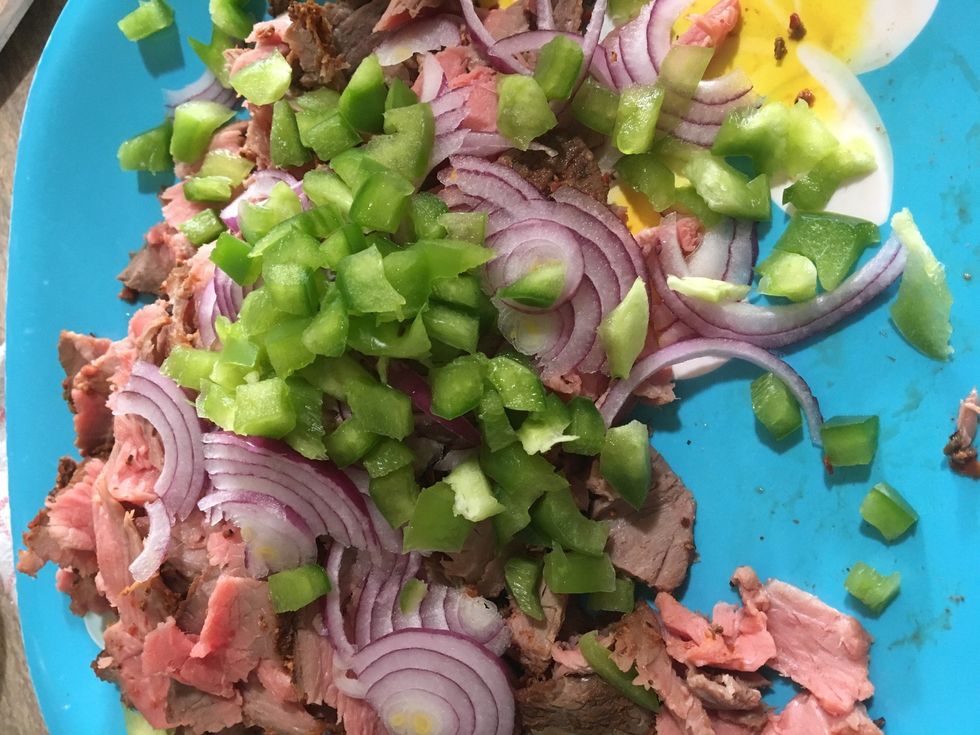 Add capsicum and onion or as many veggies as you want.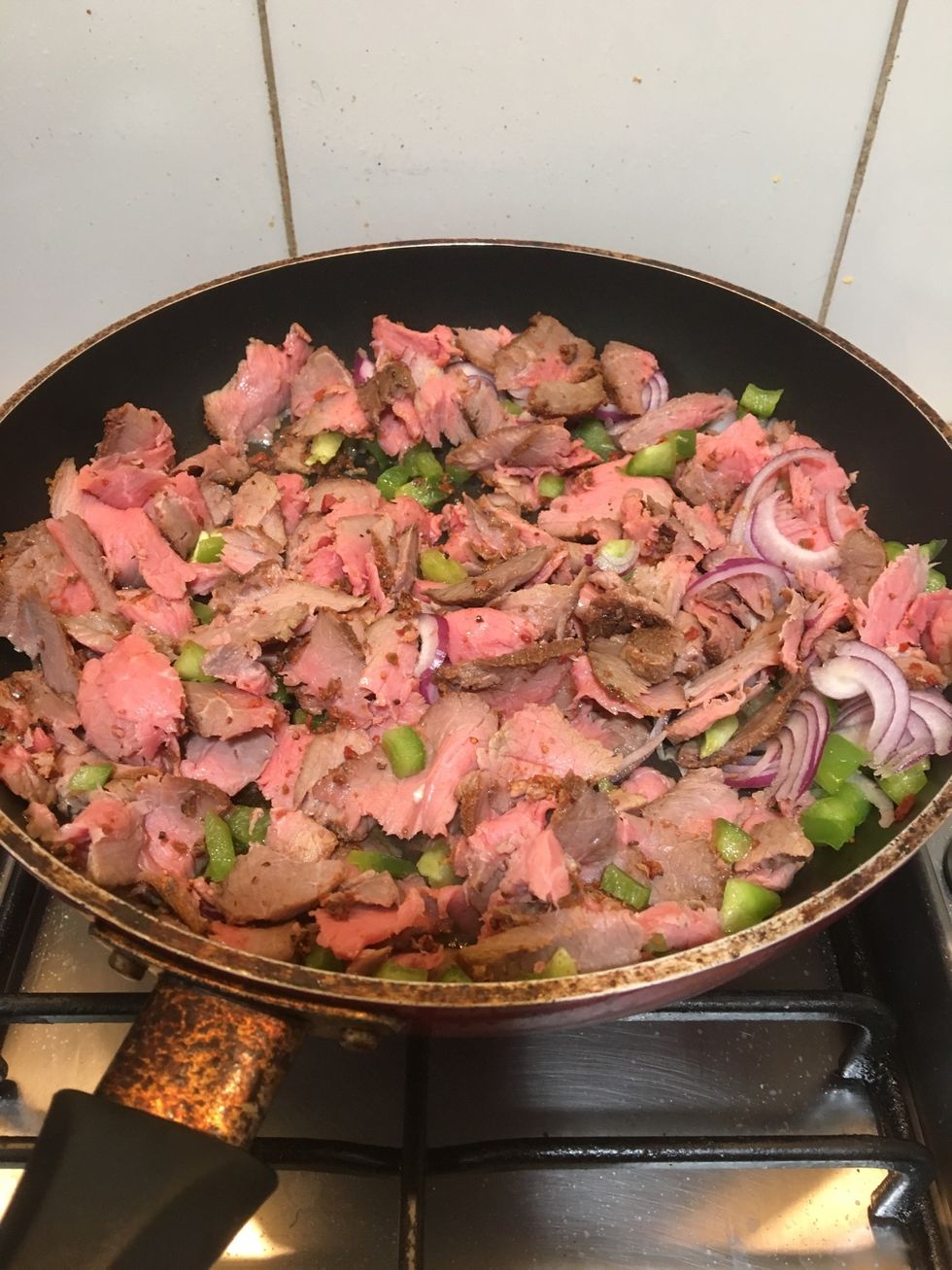 Sautéed in a pan with olive oil.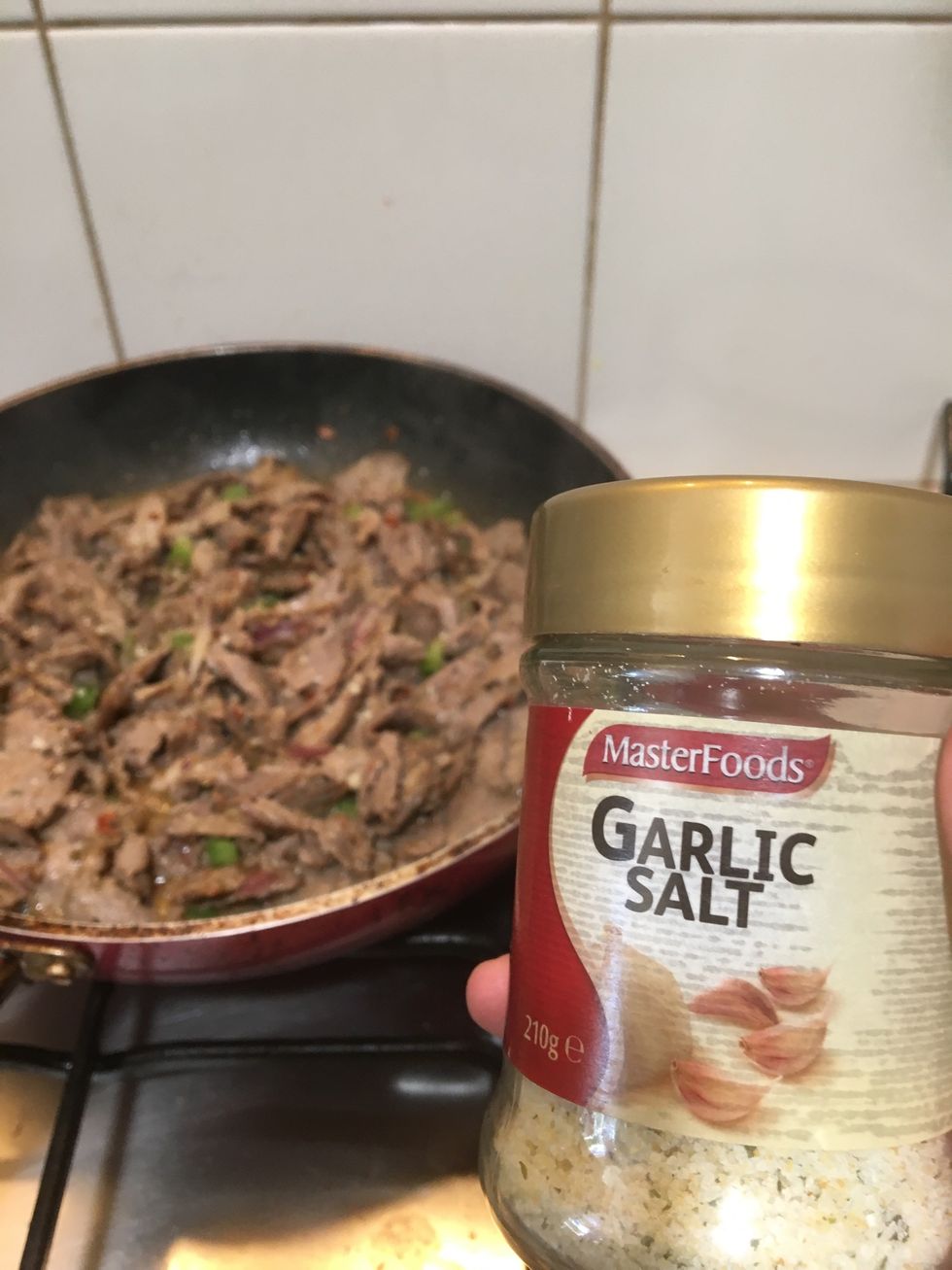 Add some flavour using garlic salt or another spices you like.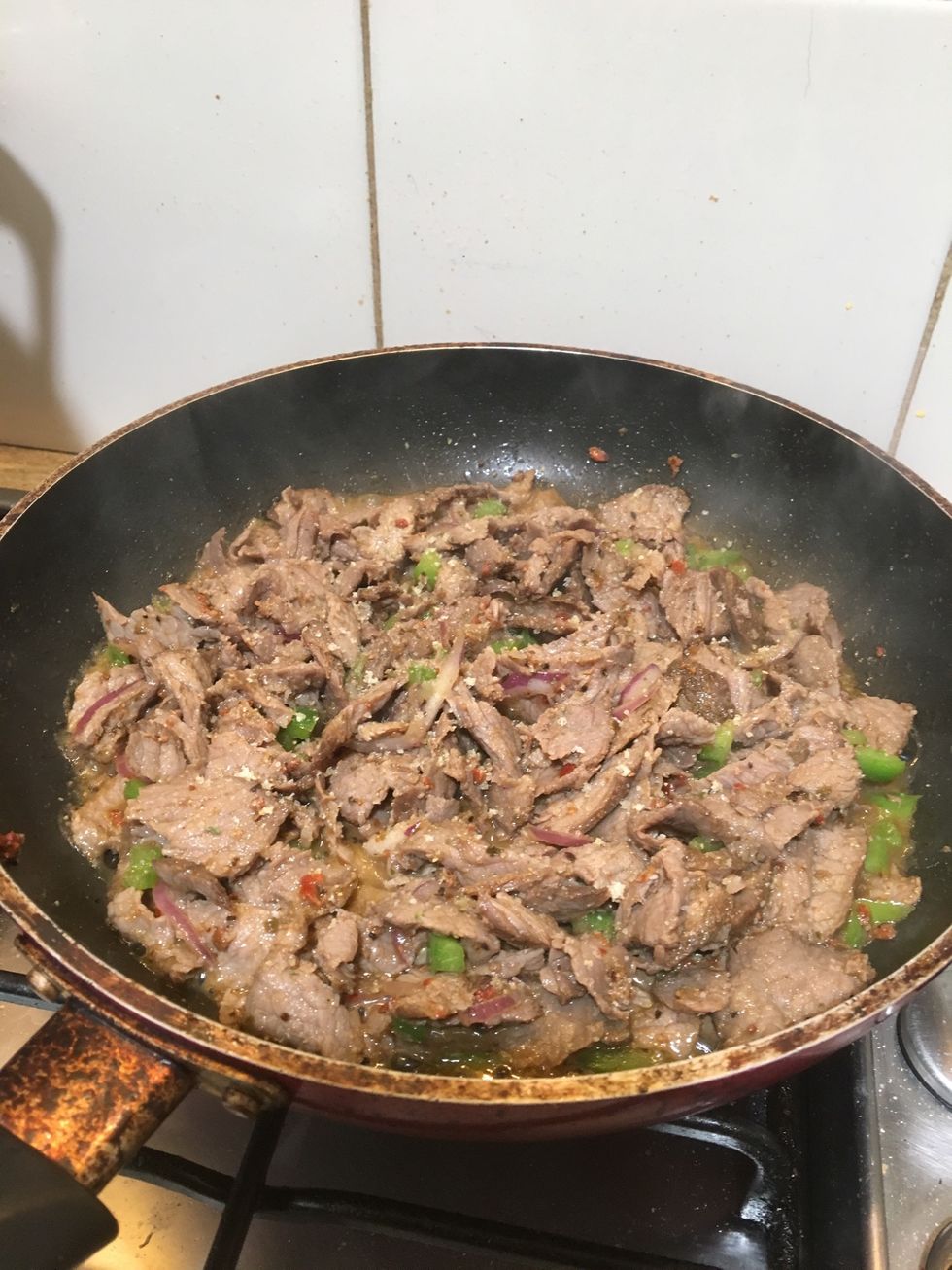 Let it cook for a while and reserve in a bowl.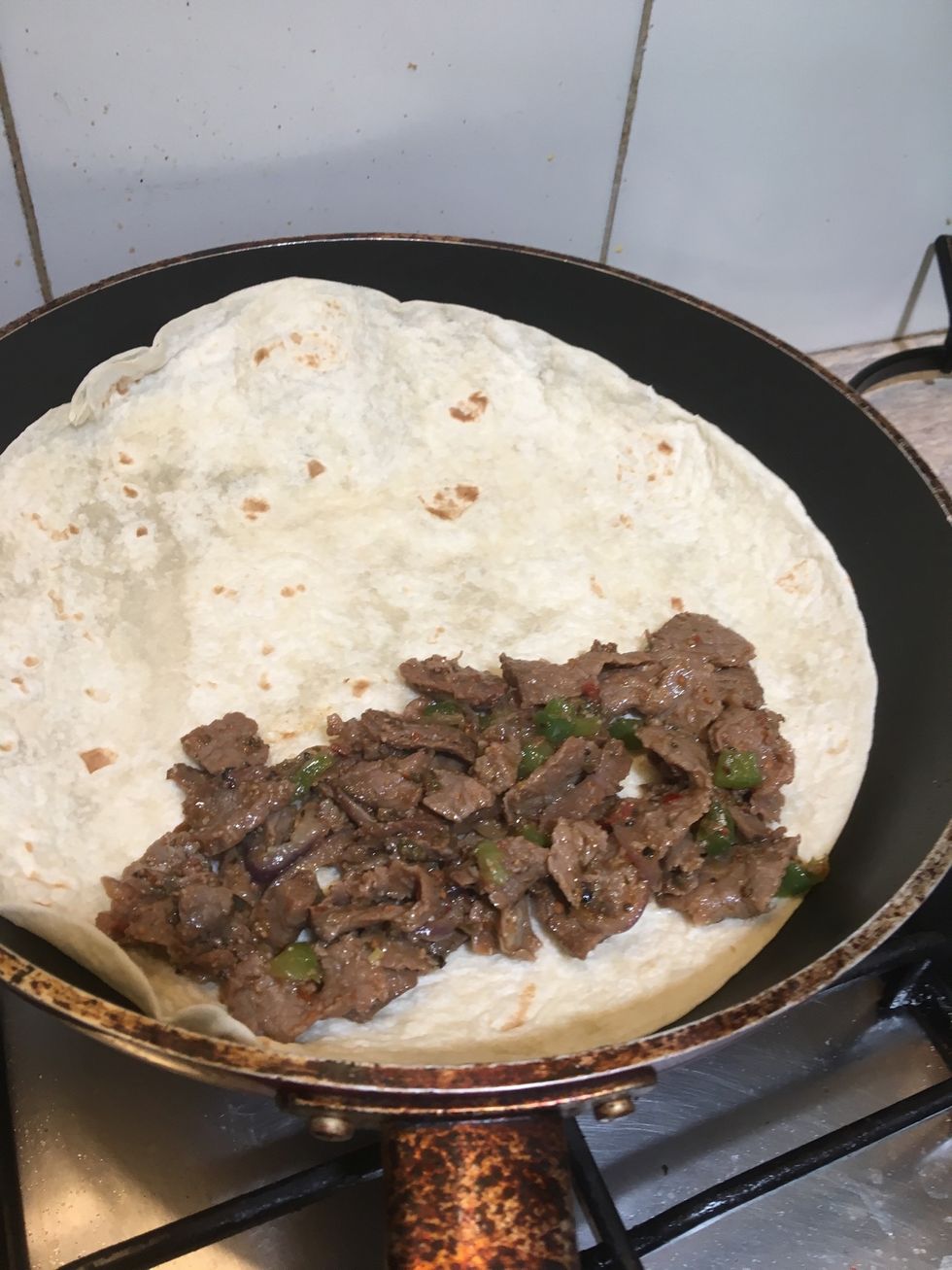 In a pan, use a flour tortilla and add the meat. You can cover the whole tortilla or just half as I did.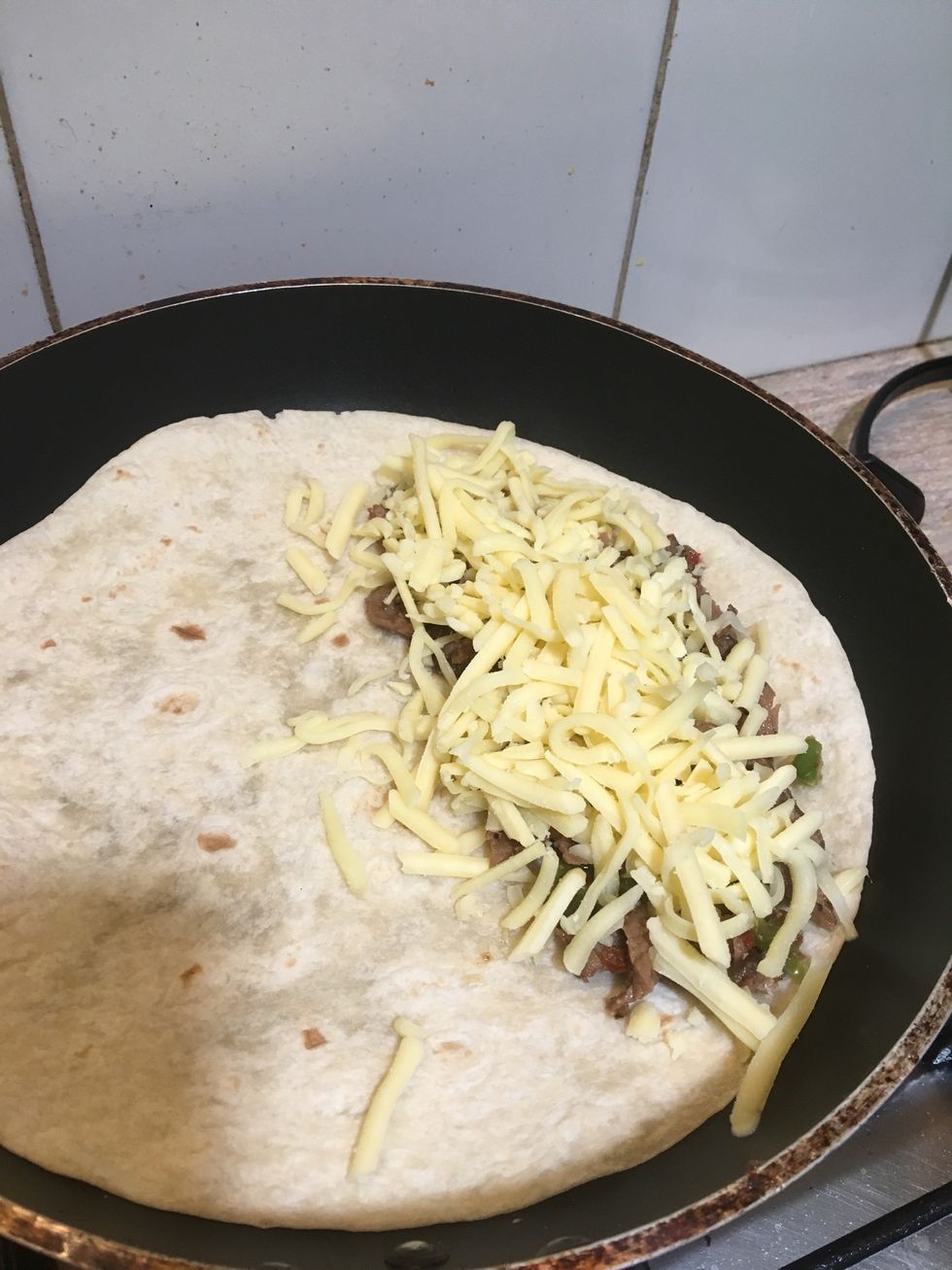 Add some cheese. You can use mozzarella, or any other cheese.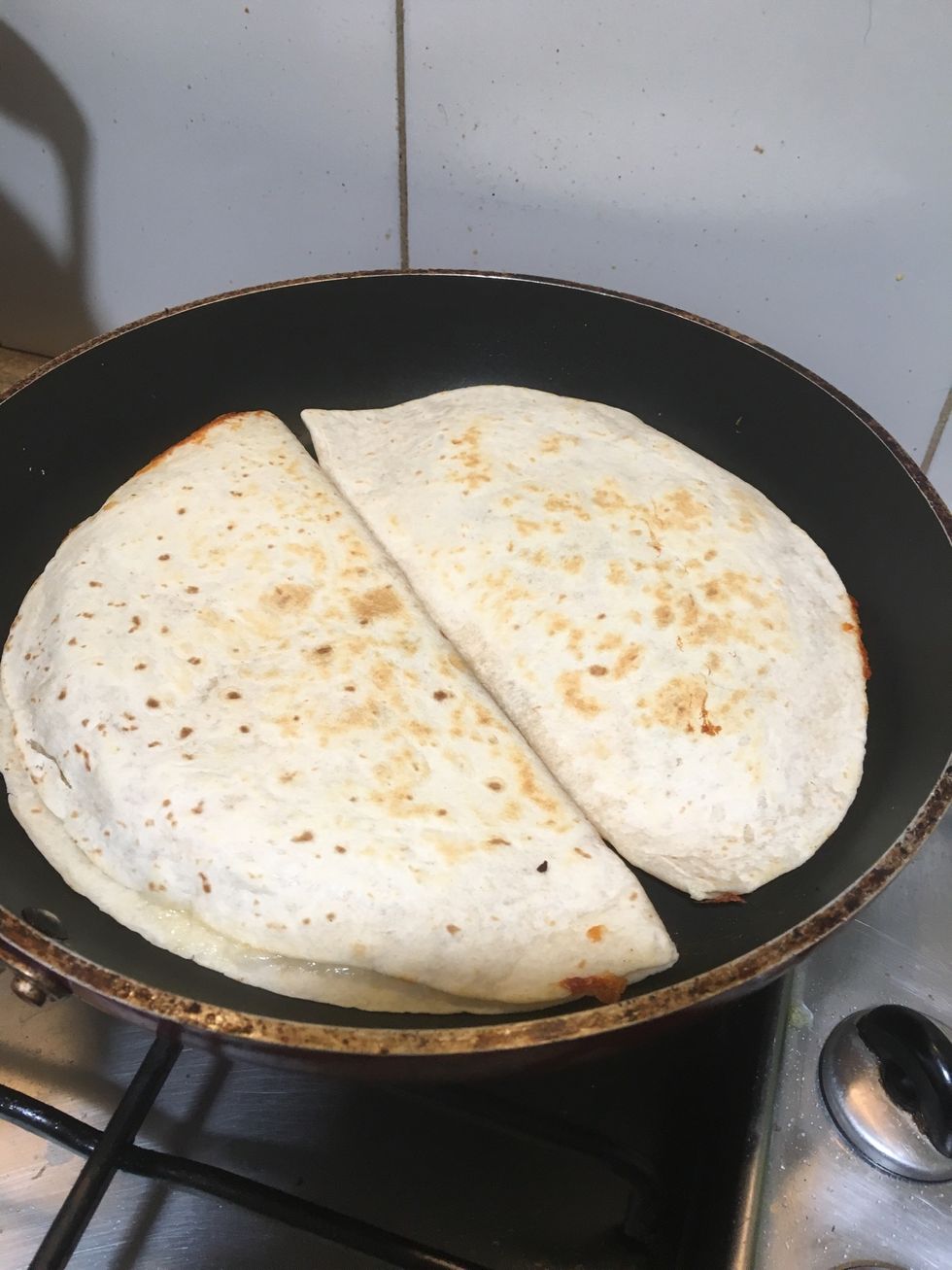 Fold the tortilla and let it heat until the cheese is melted. In the case you cover the whole tortilla with the meat and cheese you will place another tortilla on top.
And it's ready to be enjoy.
Leftovers meat or chicken
Capsicum or green pepper
Onion
Garlic salt
Olive oil
Flour tortillas