This is what I use! It shows 3 potatoes but I only used 2. Use as much spices as you want. The amounts I show in supplies are approximately what I used.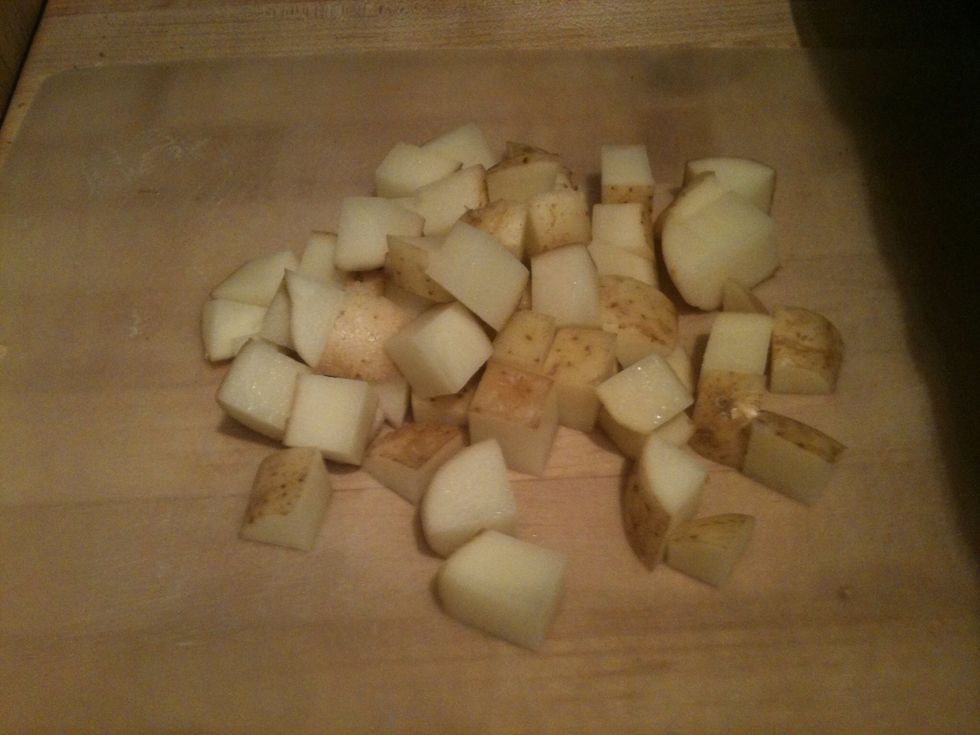 Cut up the potatoes into chunks.
Put into a bowl and add the oil! Use enough oil to coat the potatoes. Mix well!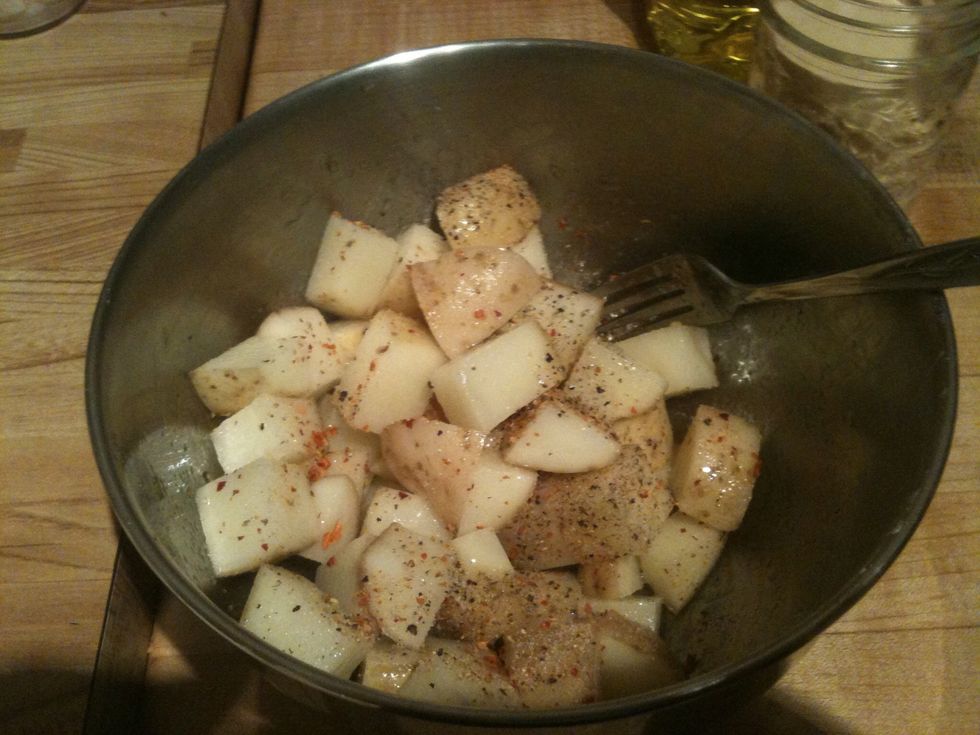 Add the spices. Mix well so evenly coated.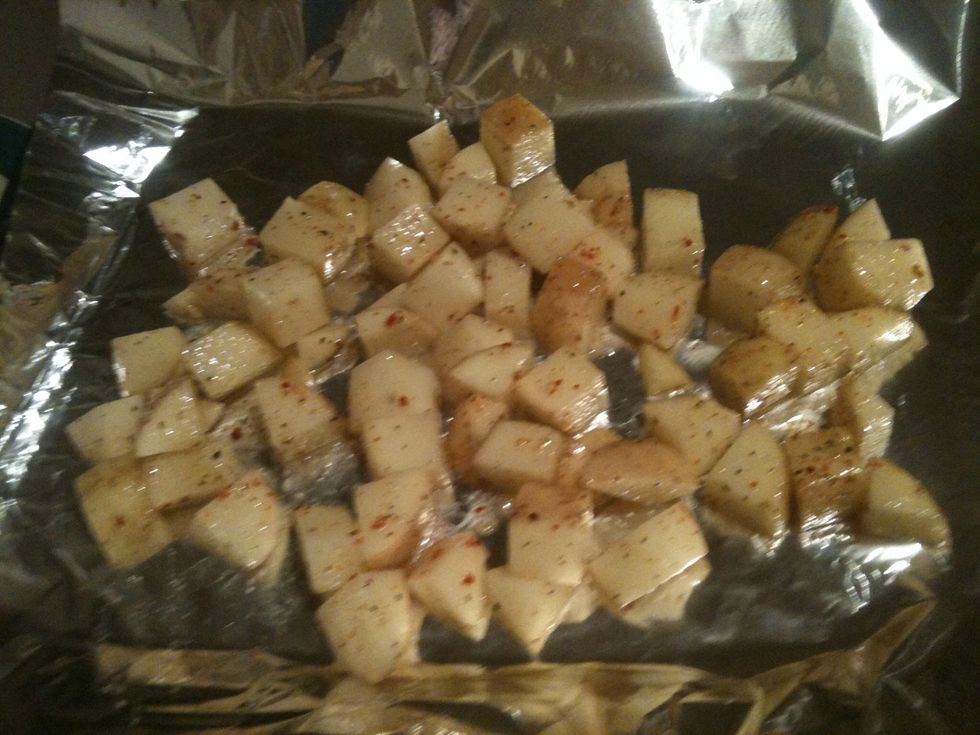 Pour out on a cookie sheet and spread out. Now ready for a pre-heated oven set at 375*F. Cook for about 40-50 mins. Flip them every 15-20 mins.
I use some aluminum foil on the cookie sheet. Easier to clean up after. And your done! Time to eat!
2.0 Potatoes
4.0Tbsp Olive oil
1/4tsp Pepper
1/8tsp Salt
1/4tsp Garlic powder
1/8tsp Cayenne pepper
1/4tsp Onion powder