Easy & delicious, this potato omelette is sure to satisfy a quick-fix dinner for your family.
17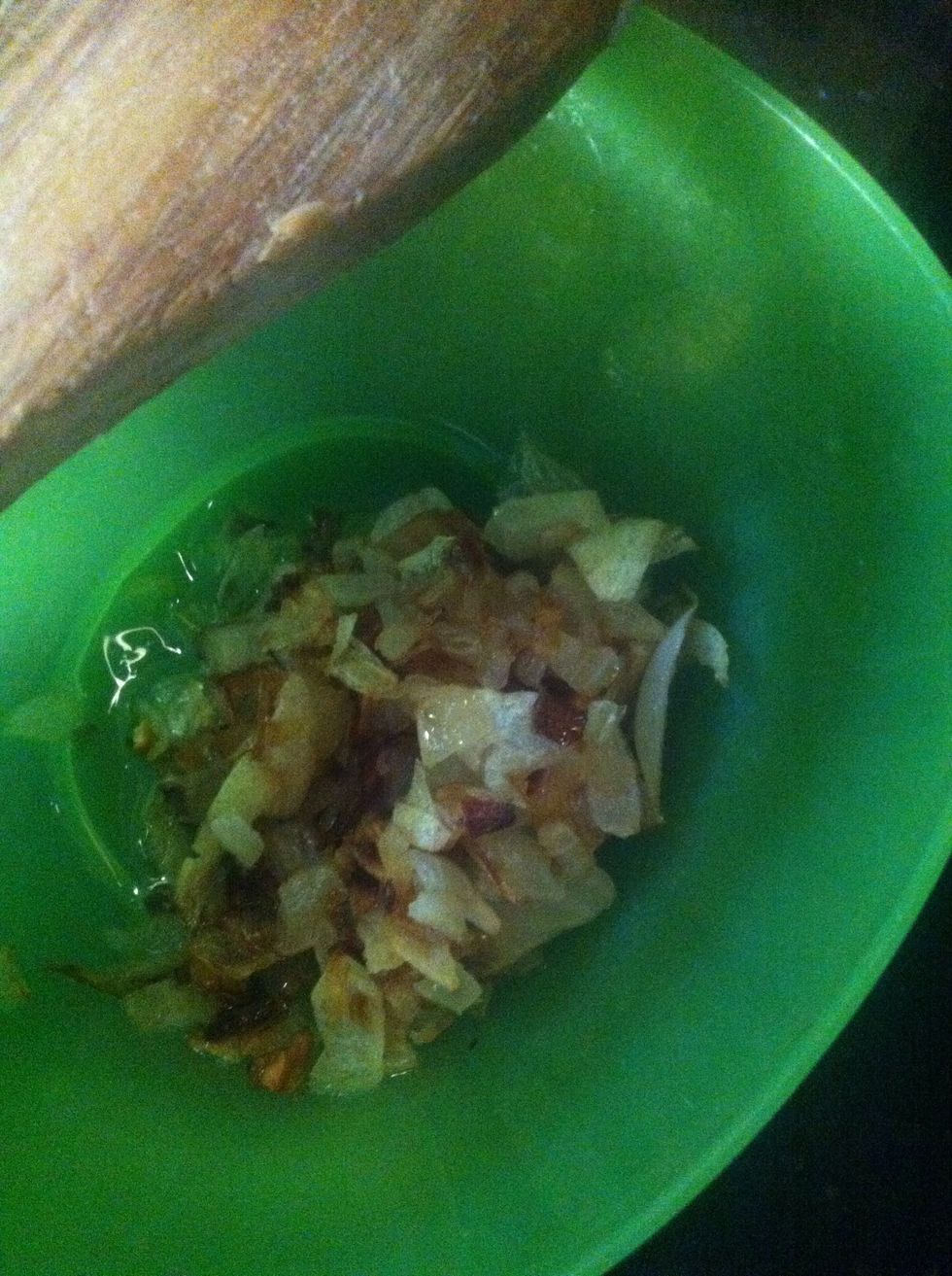 First step I finely diced and sautéed the onions in some oil til browned, set aside while we prepare the potatoes.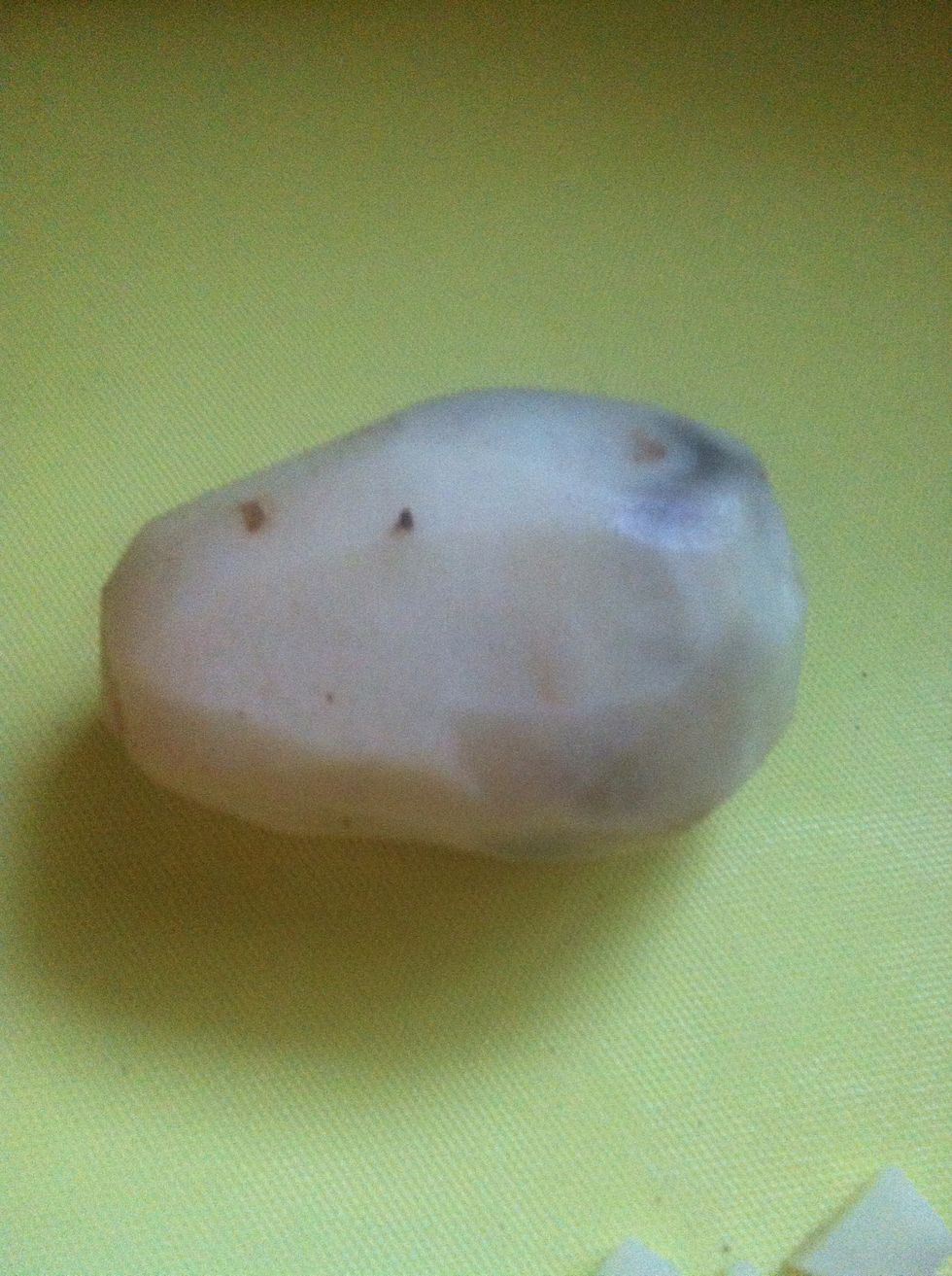 Wash and peel your potatoes and cube them into small pieces.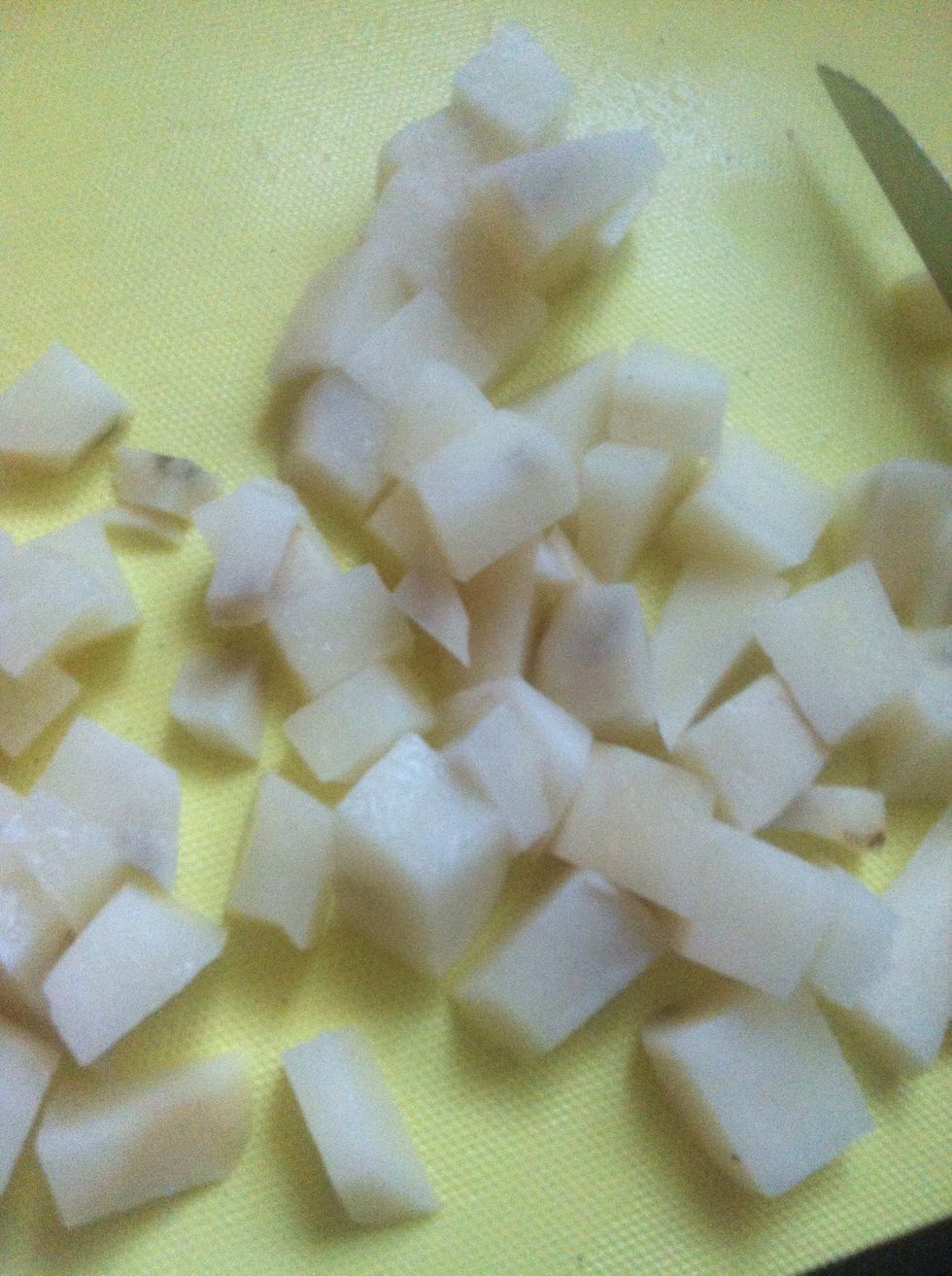 Mine aren't perfect but try to get them around the same size. Soak your cut potatoes in salted water for a bit, maybe 15 minutes. You can skip this step but I think this makes the potato more crispy.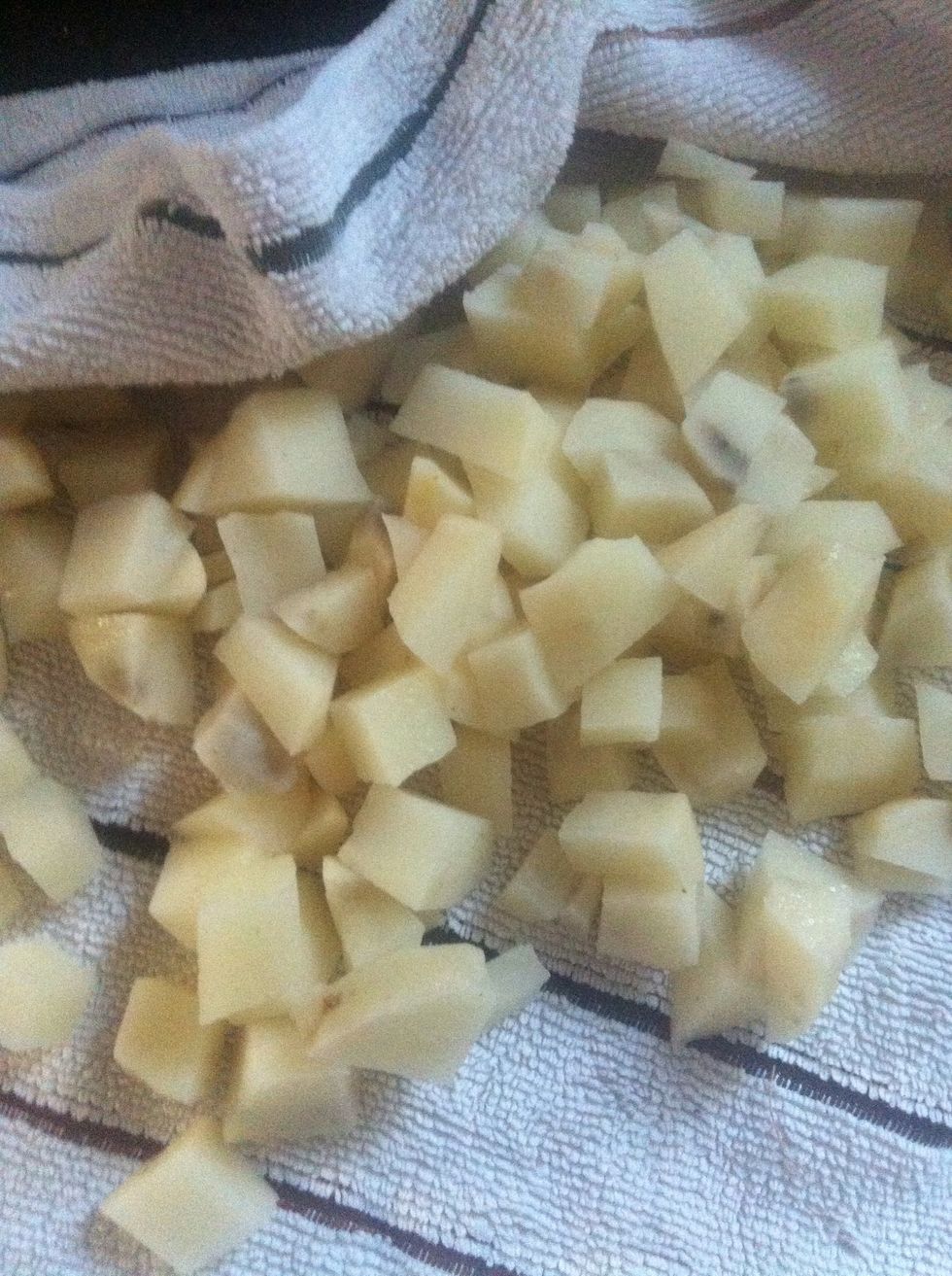 When ready to fry, dry the soaked potatoes in your dish towel.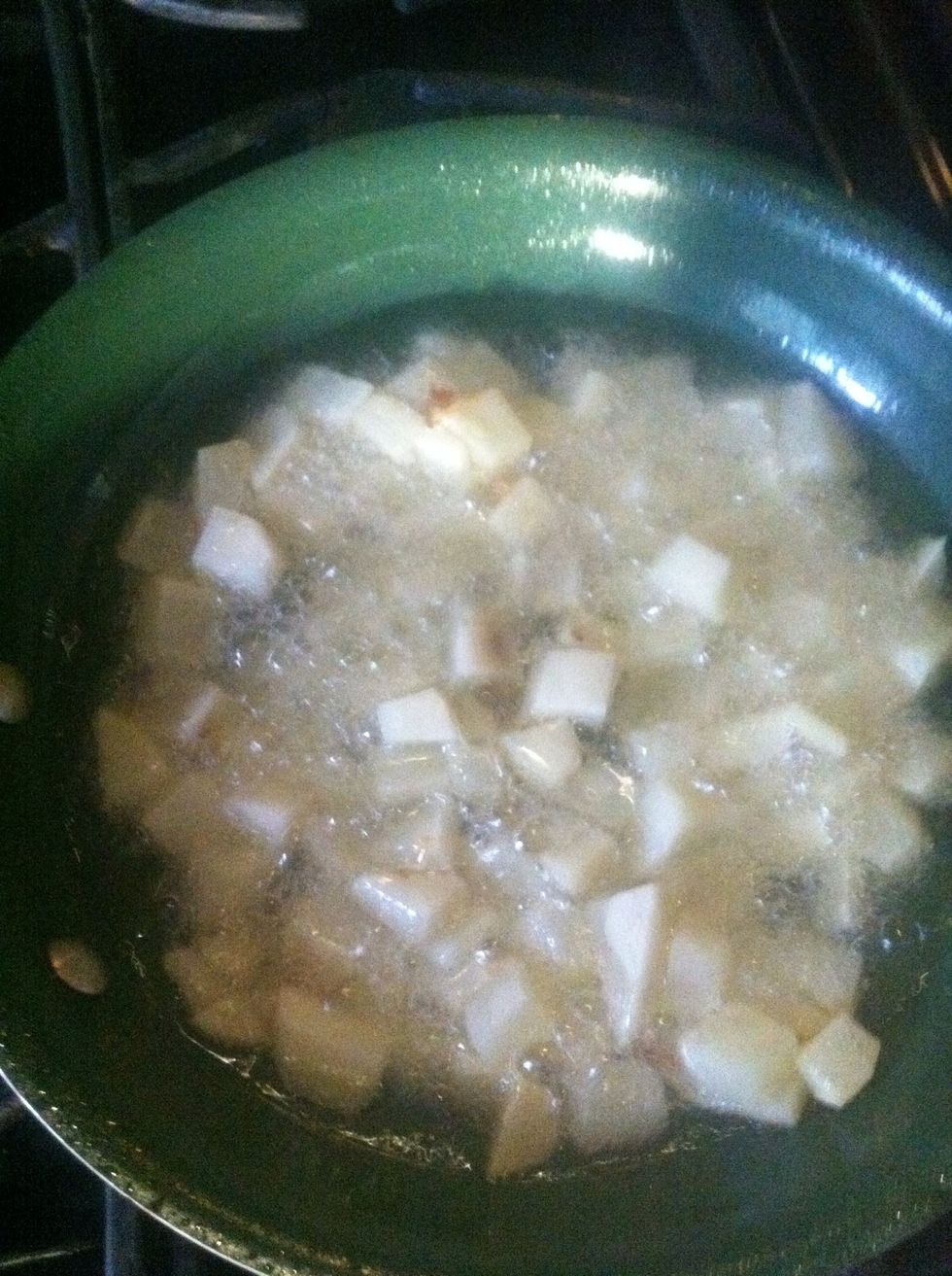 Heat your canola oil in your pan, start frying your potato cubes until golden brown.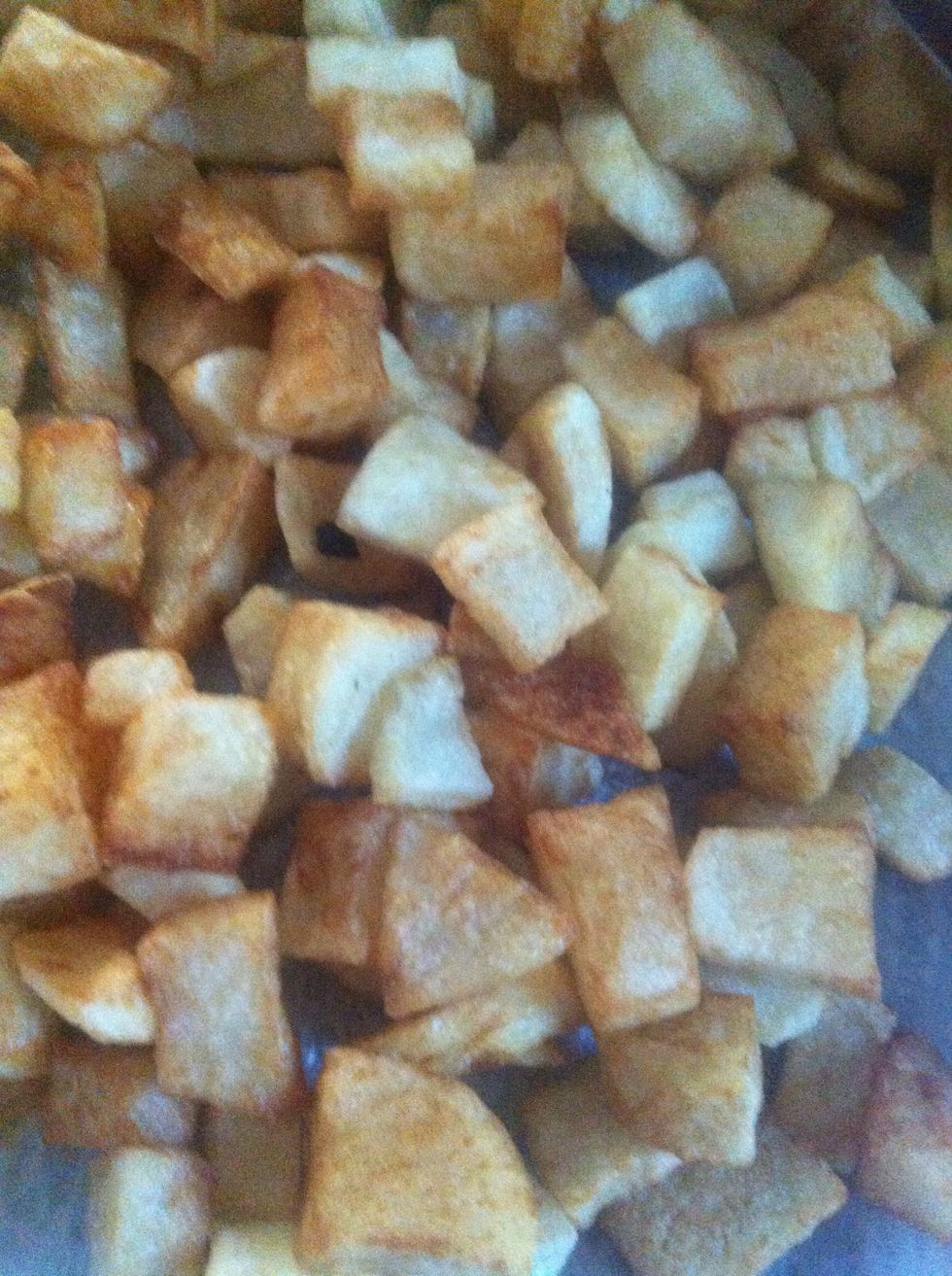 Line a tray with paper towel and drain the excess oil off the potatoes. Continue frying up all your potatoes. It's okay to snack on a few while frying the rest 😉
Crack your eggs into a bowl, add your browned onions, some black pepper, and a splash of milk and beat together.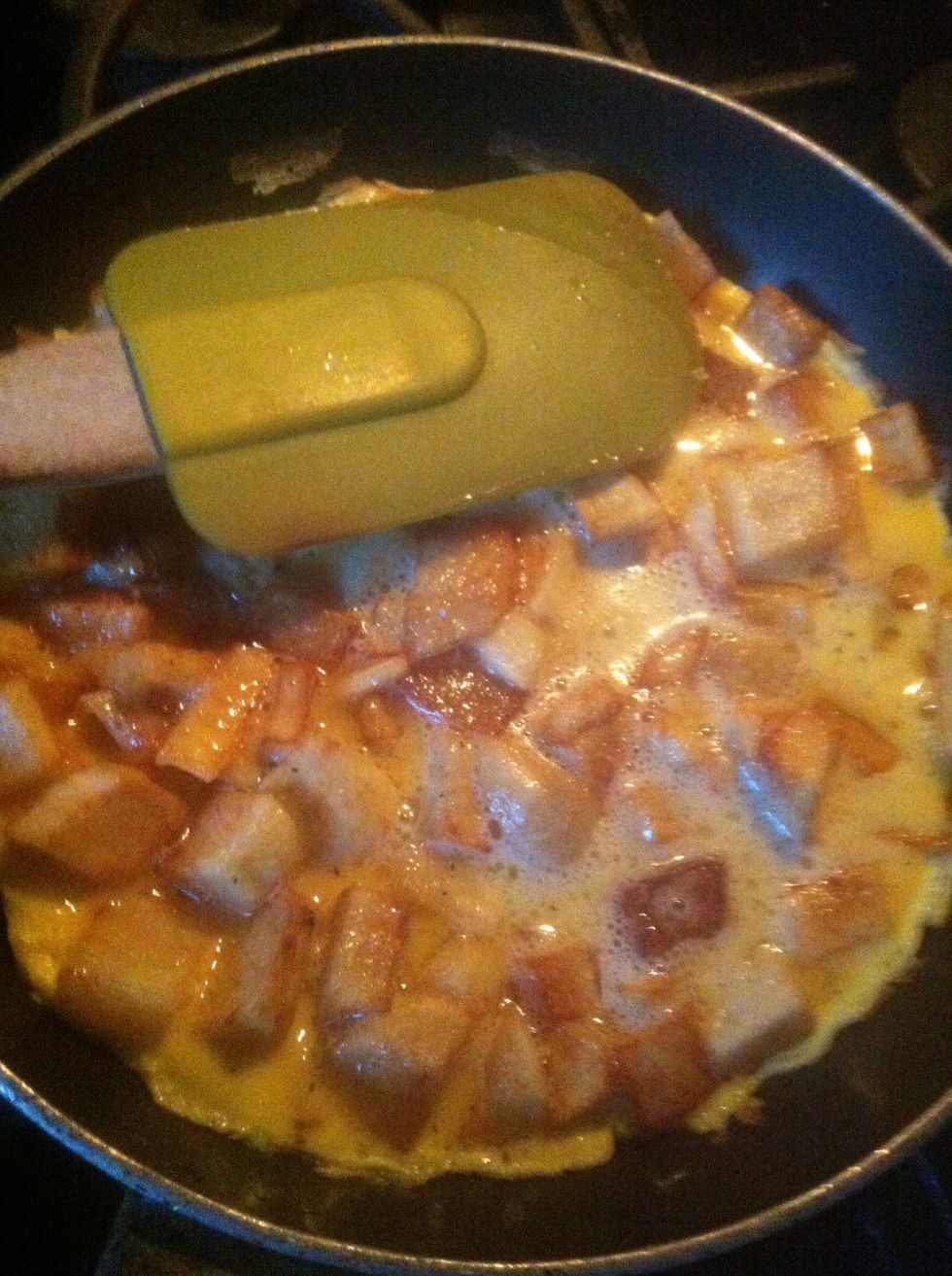 Spray your pan with cooking spray or put some butter on the bottom, add your potato chunks, and pour some egg mixture. The amount depends on the size of your pan.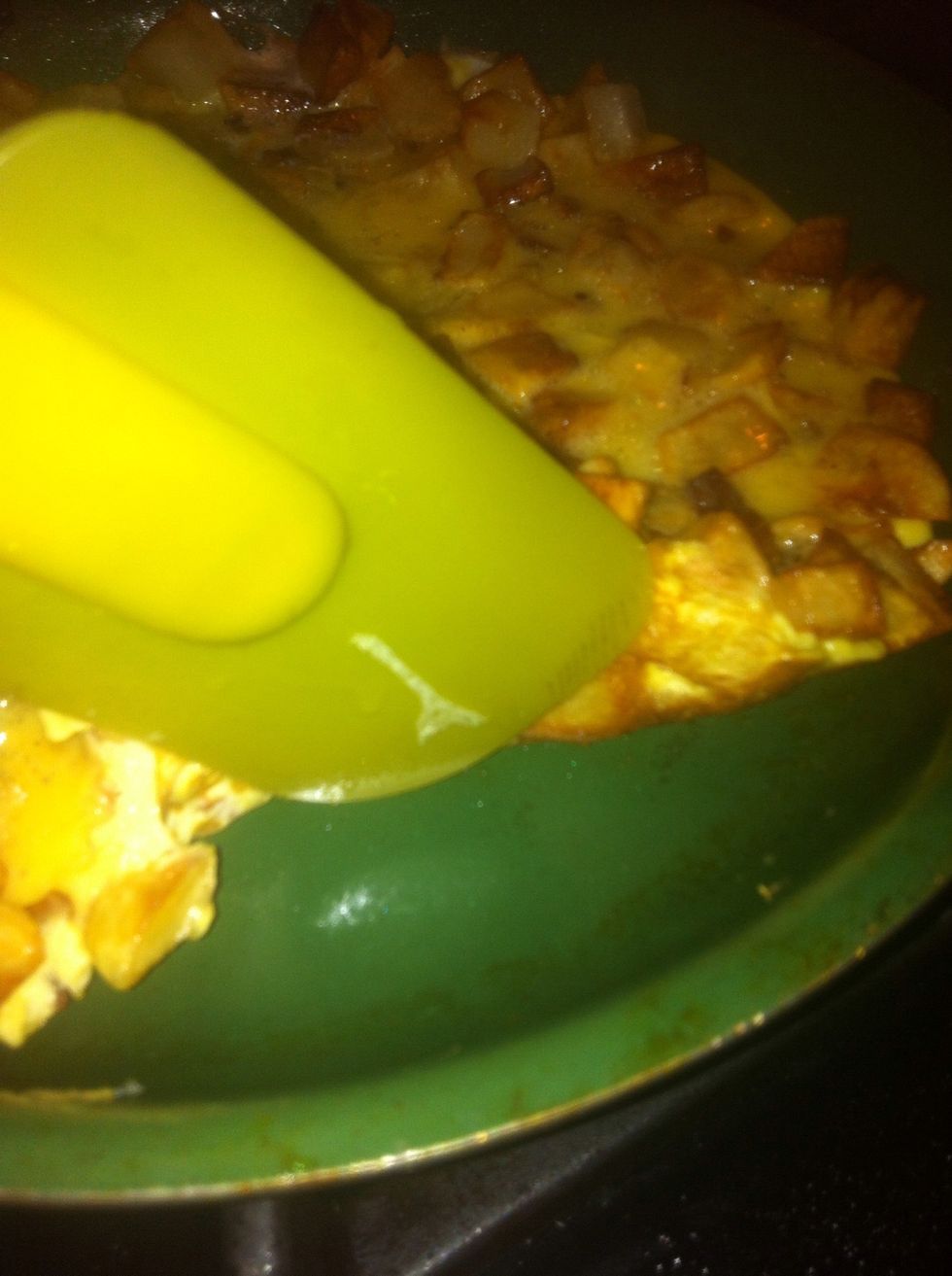 Check the underside, when it's firm you're ready to flip.
Put a plate over the pan, flip onto the plate, then slide the omelette back into the pan. Don't worry if there's some eggy mixture on your plate. It happens.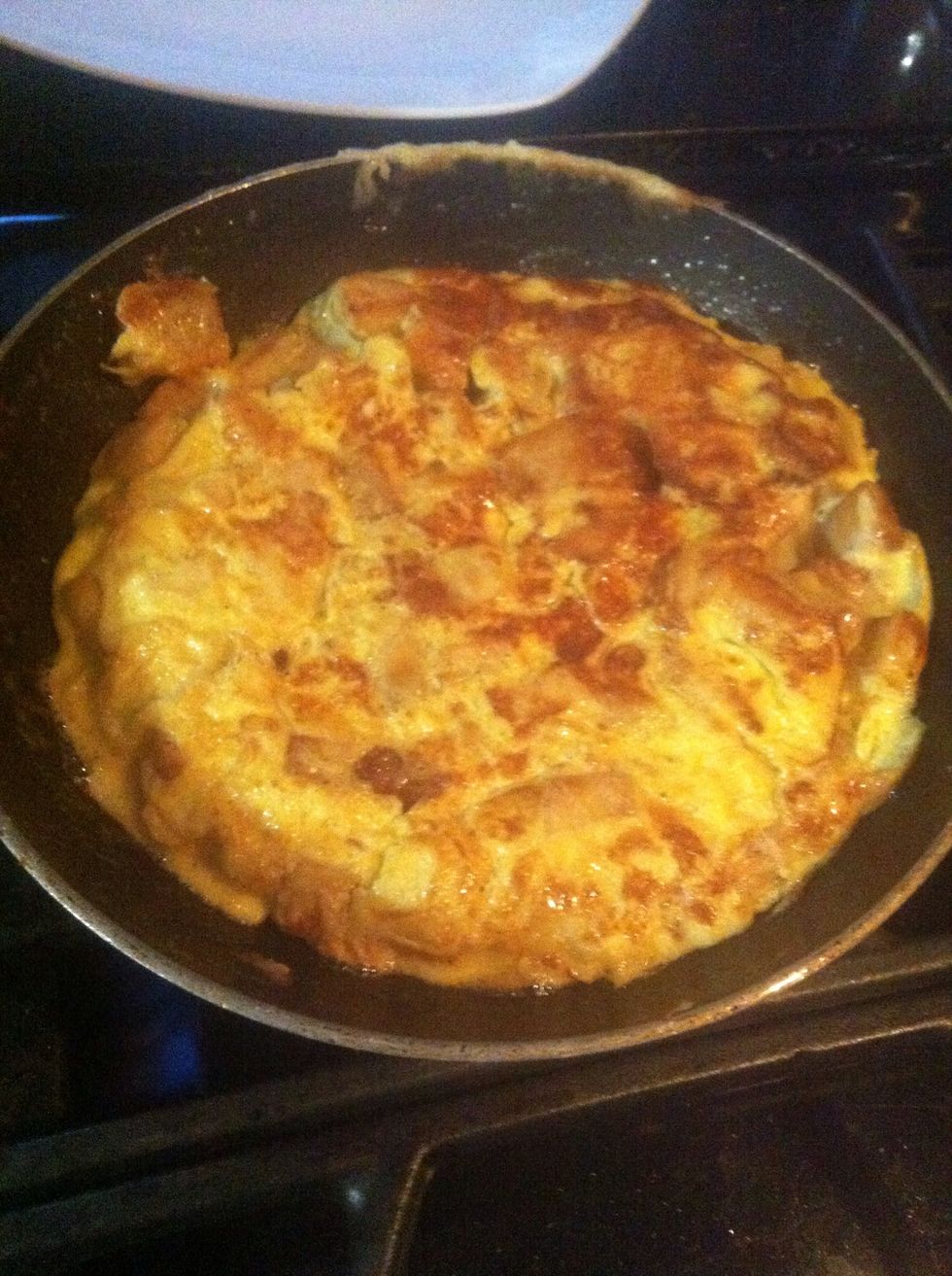 Mmm keep cooking until browned and all the egg is cooked through.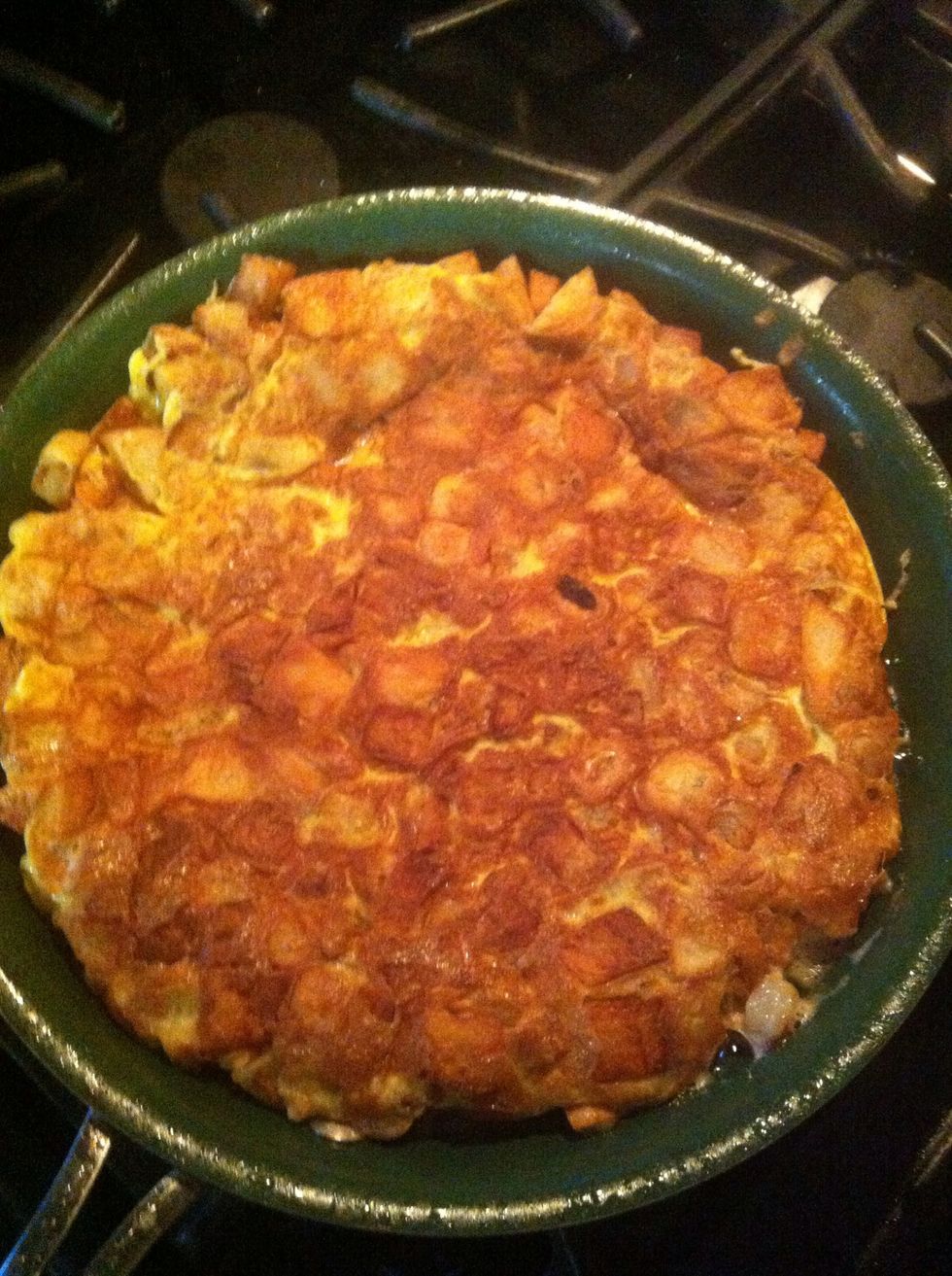 Yum! Almost ready!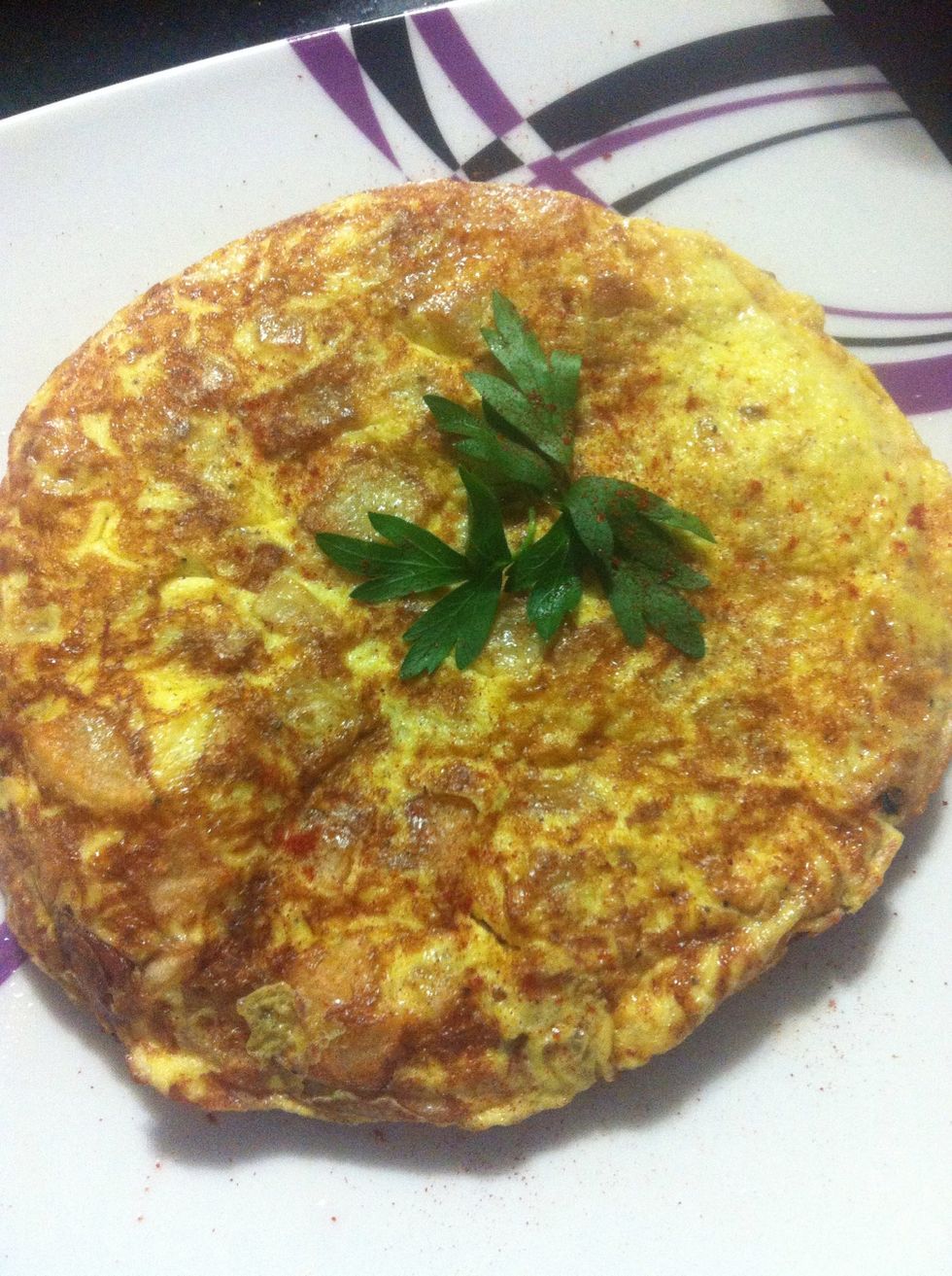 Sprinkle some paprika on top and decorate with parsley.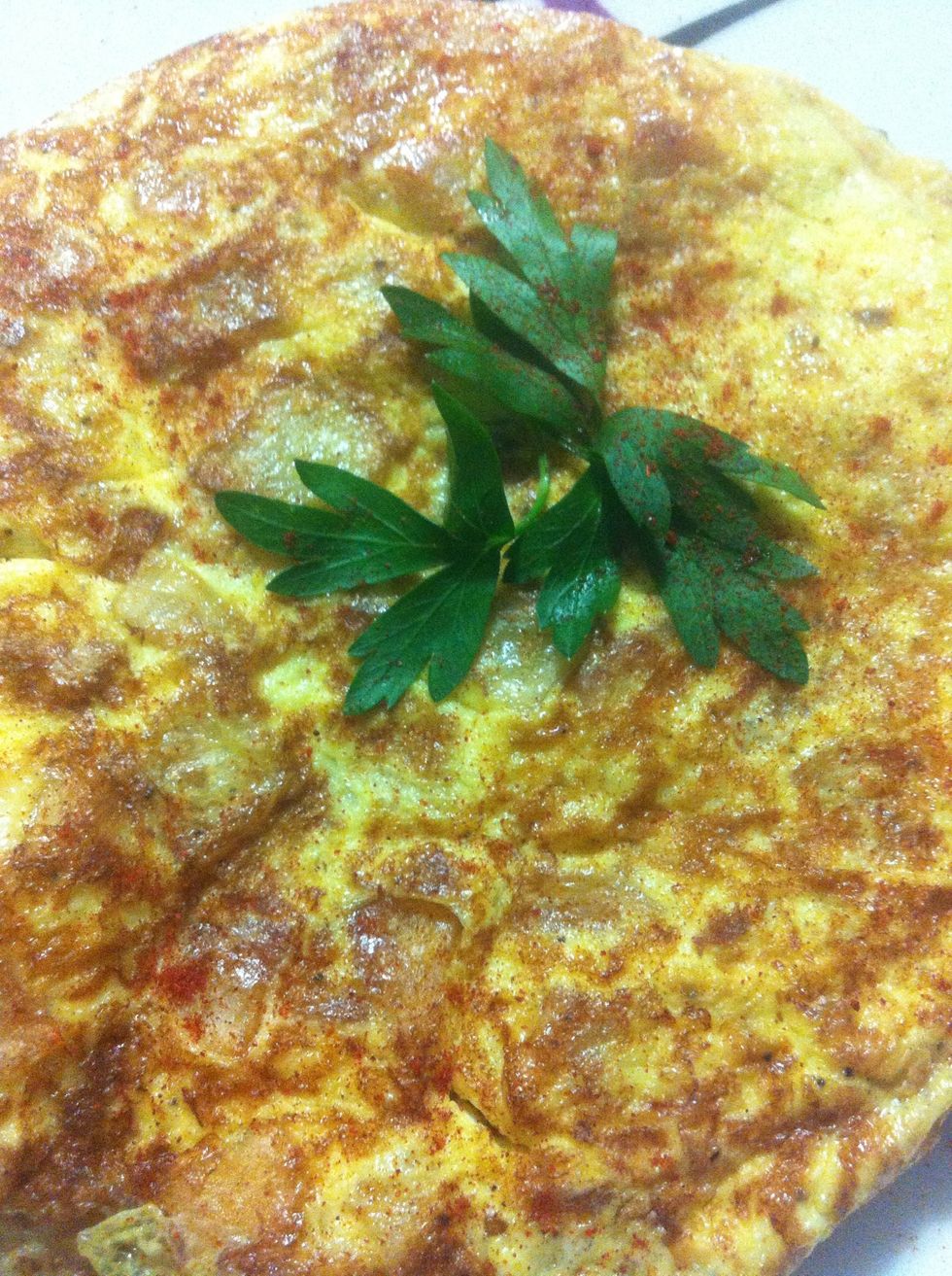 Looks good enough for me.. Enjoy!
8.0 Potatoes
Canola Oil
0.0 Onion
6.0 Eggs
0.0c Milk
2.0tsp Black pepper
Dish towel
Pan
Paprika