A classic french comfort dish that takes the better part of an afternoon to prepare, but with low maintenance. And it makes the house smell wonderful. A perfect fall or winter recipe.
3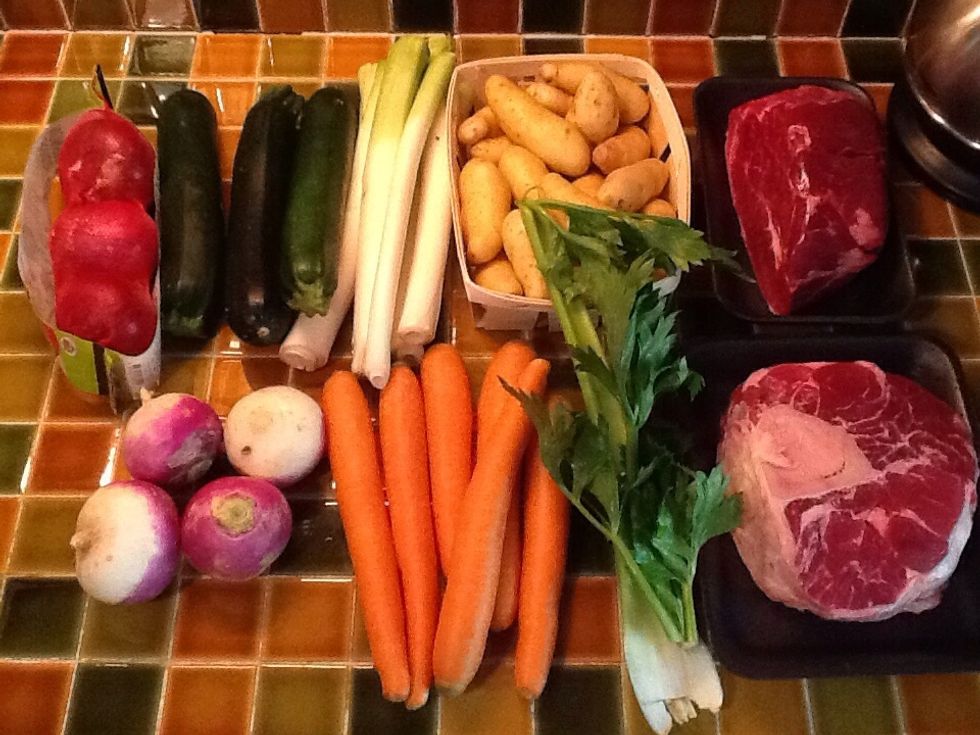 Gather the ingredients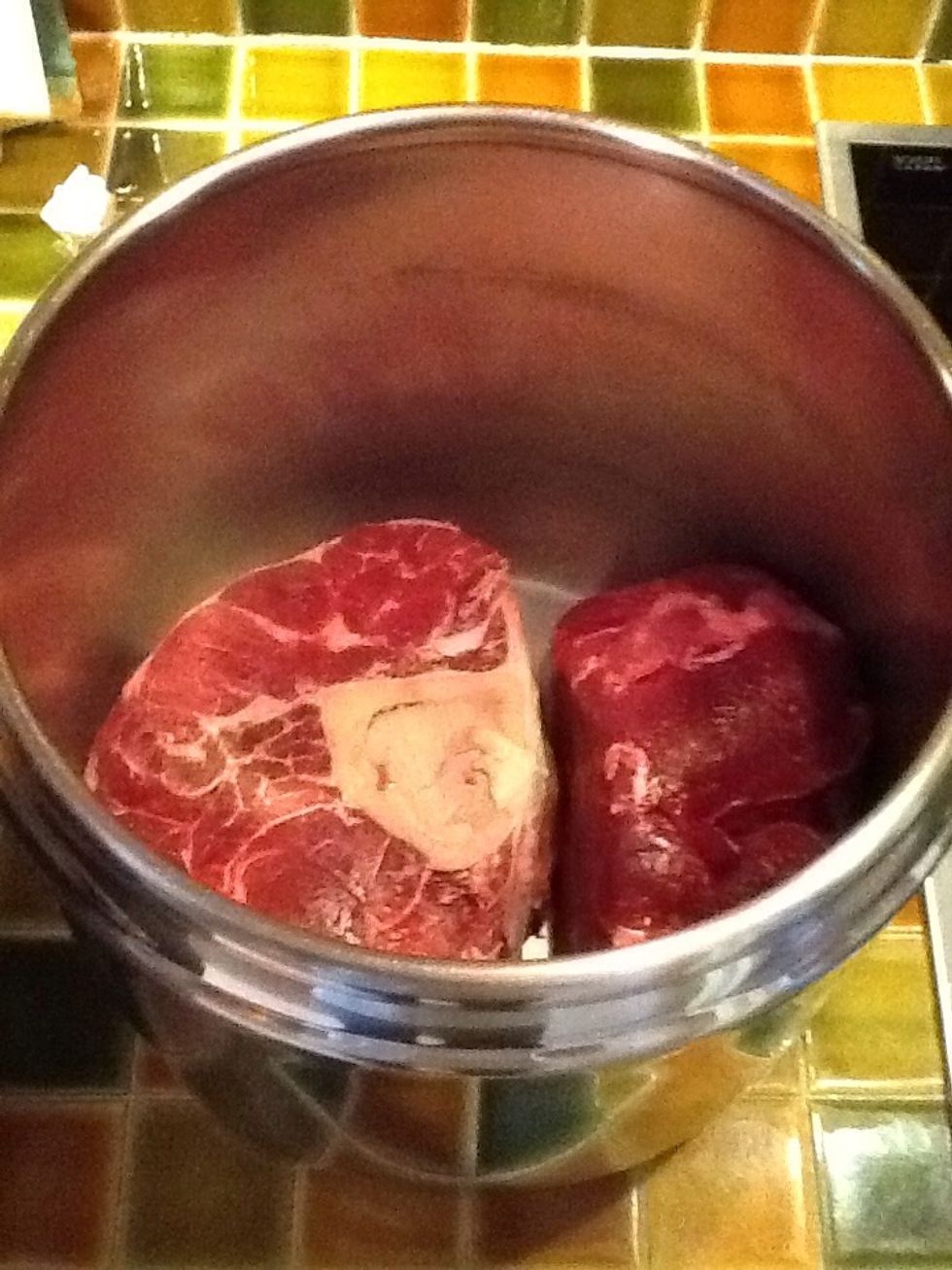 Place the beef in a stockpot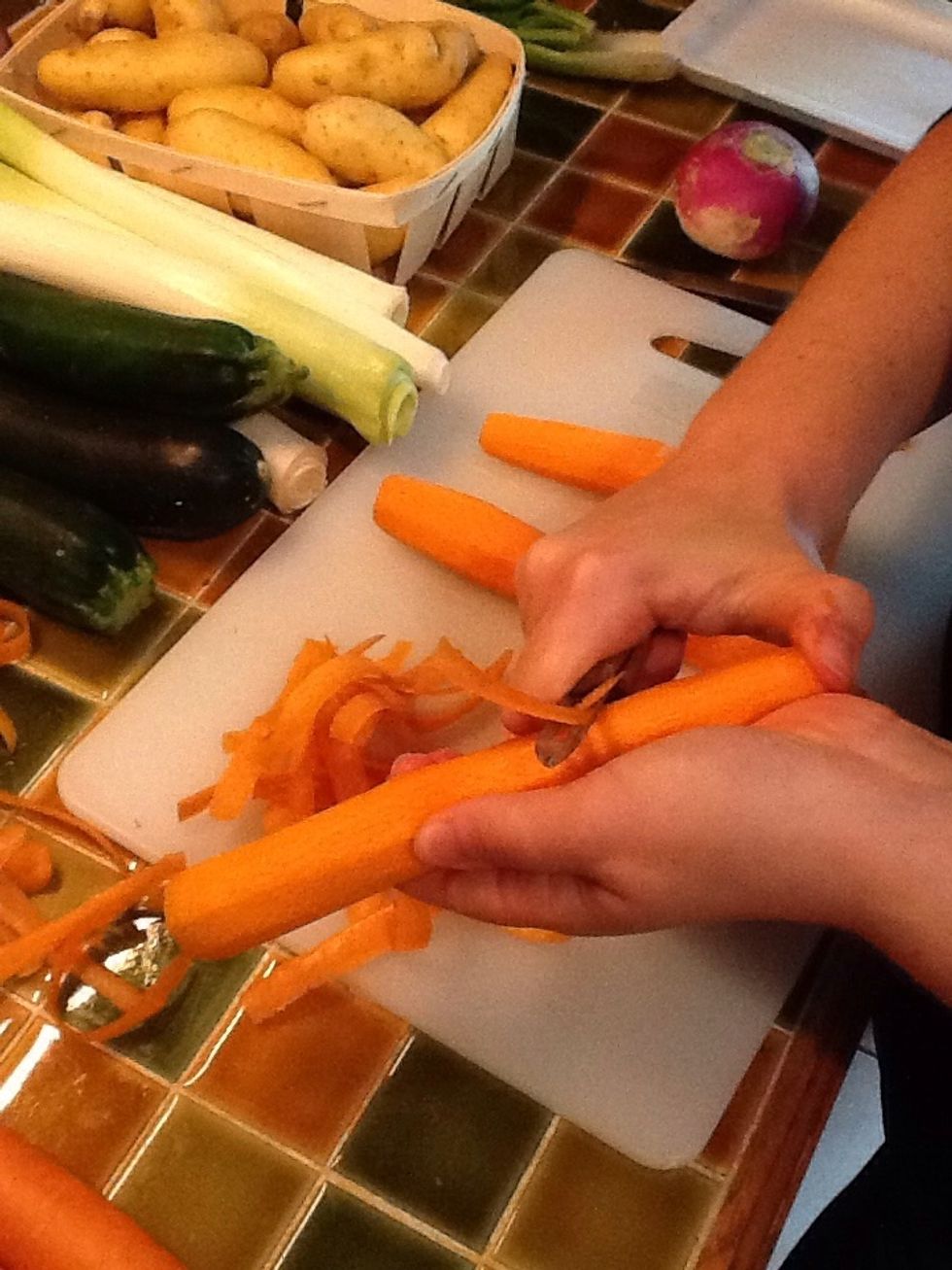 Peel carrots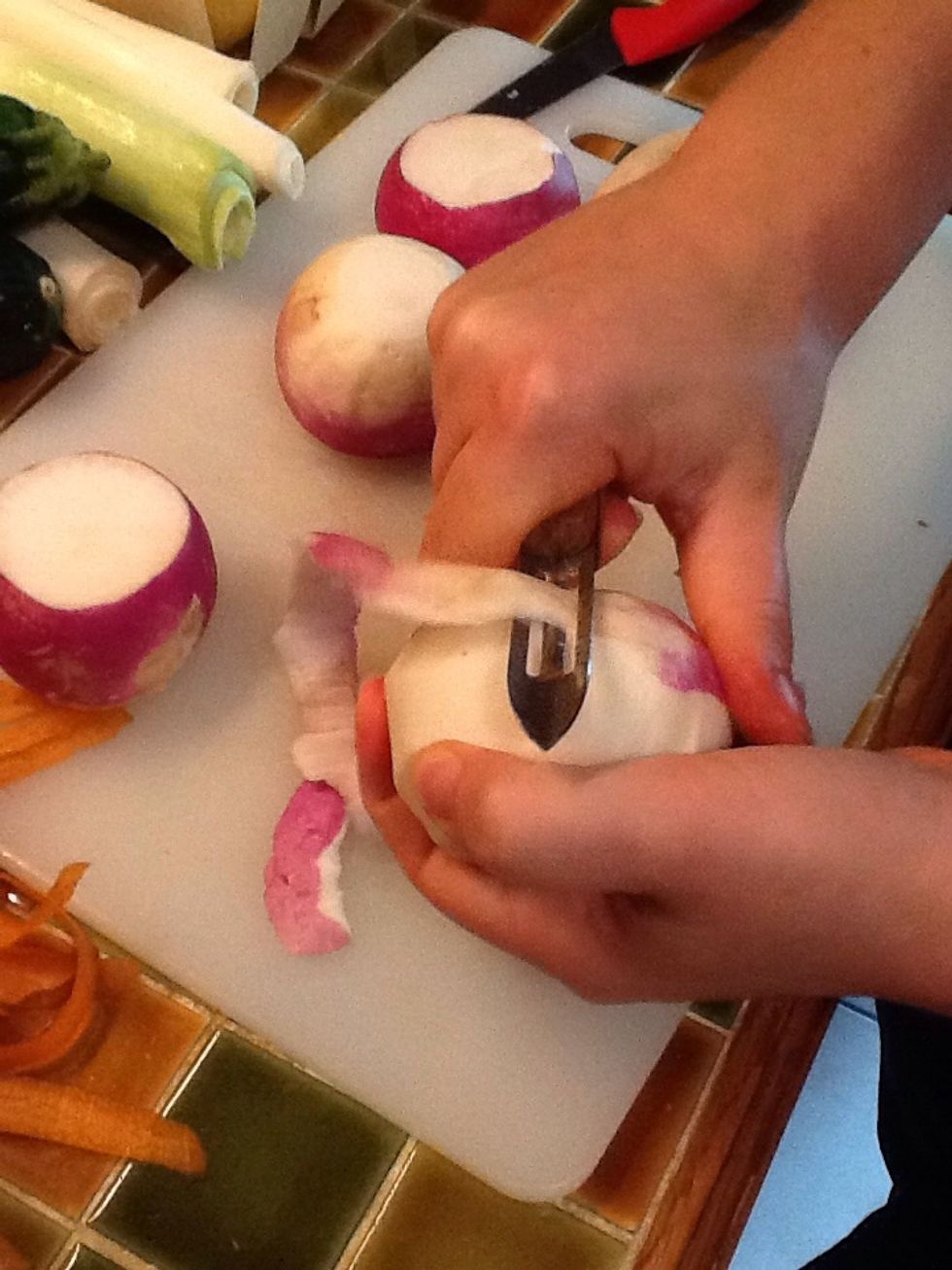 Peel turnips
Peel courgettes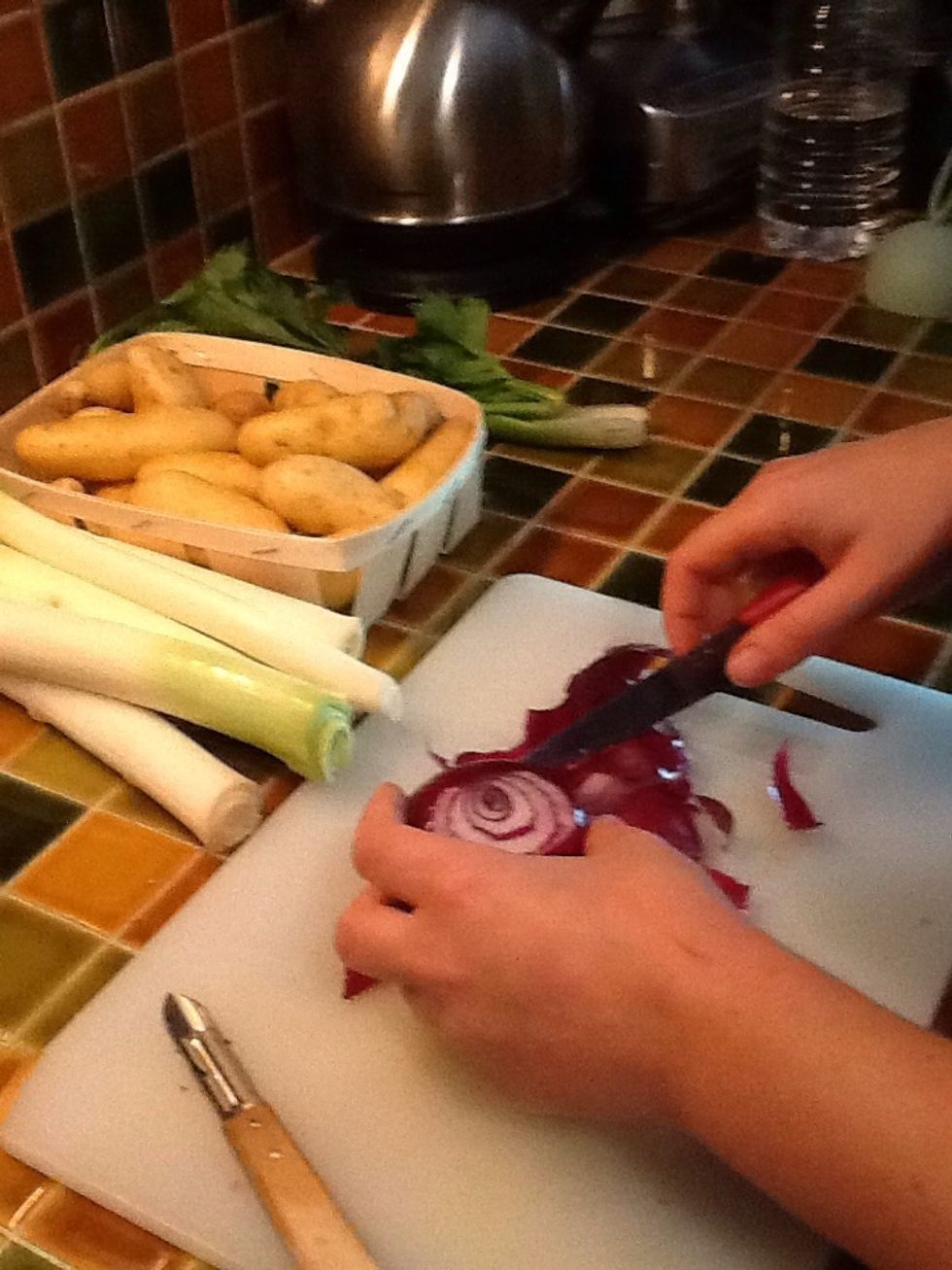 Peel onions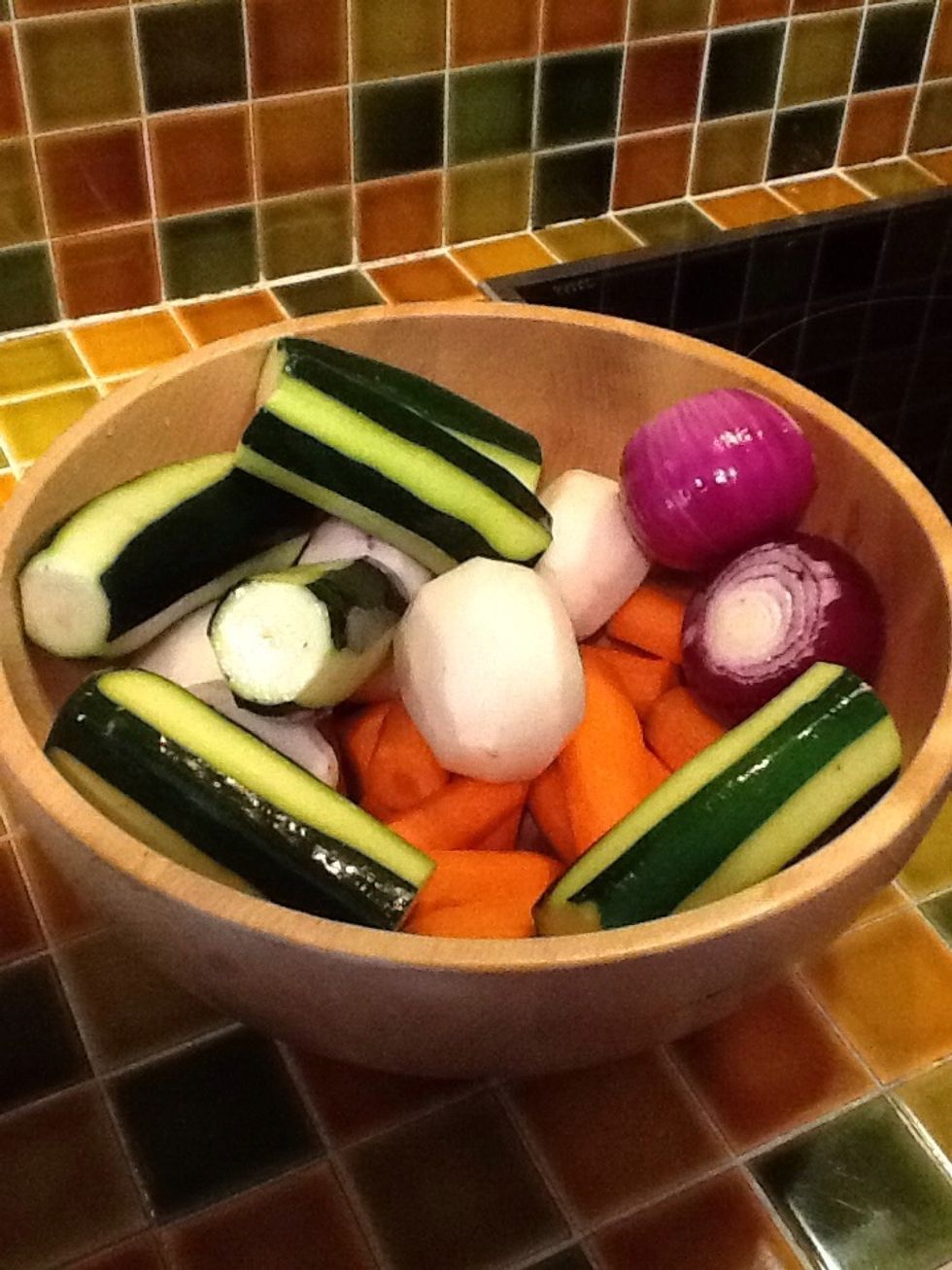 Gather vegetables in a salad bowl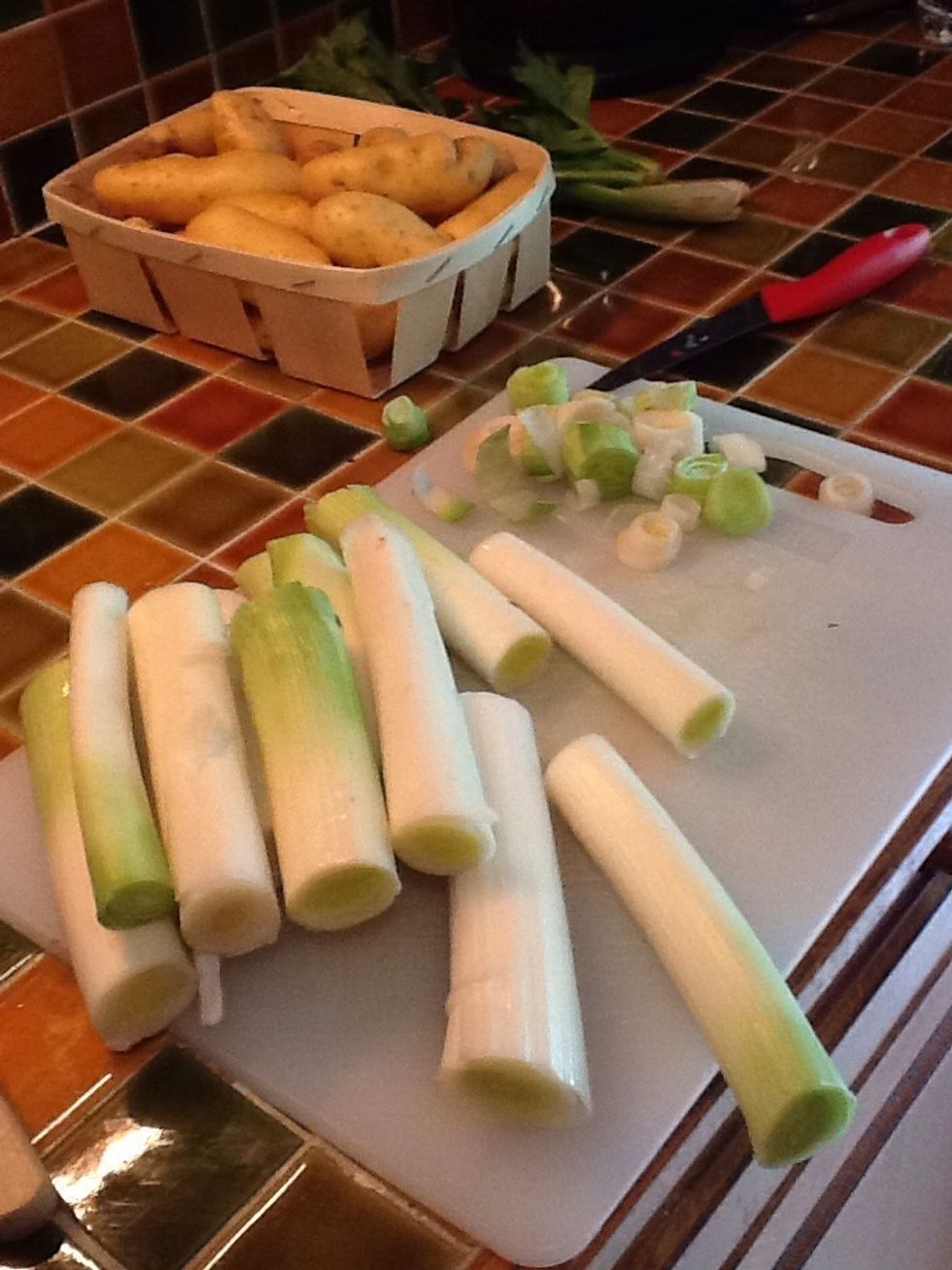 Prepare leeks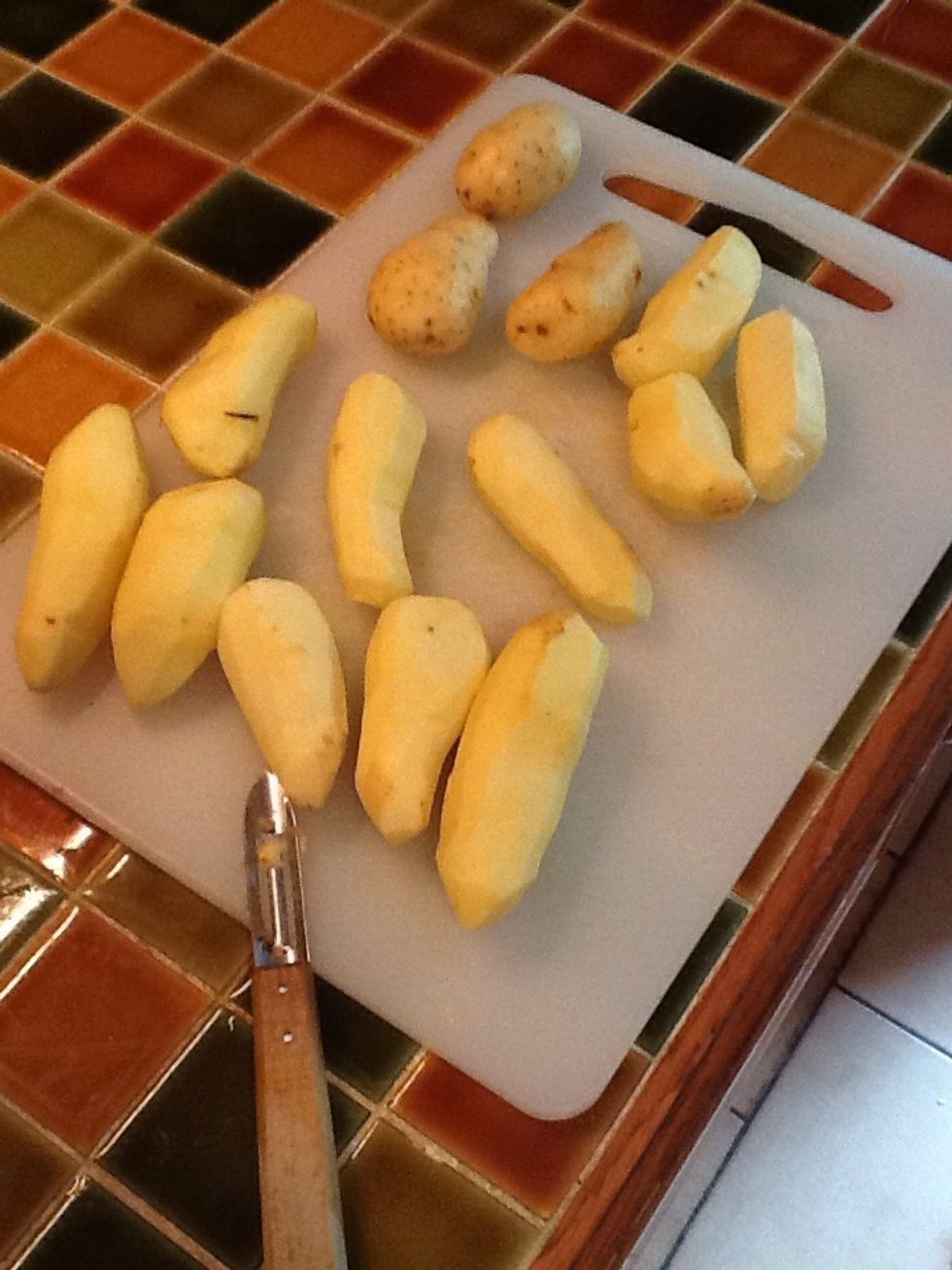 Peel potatoes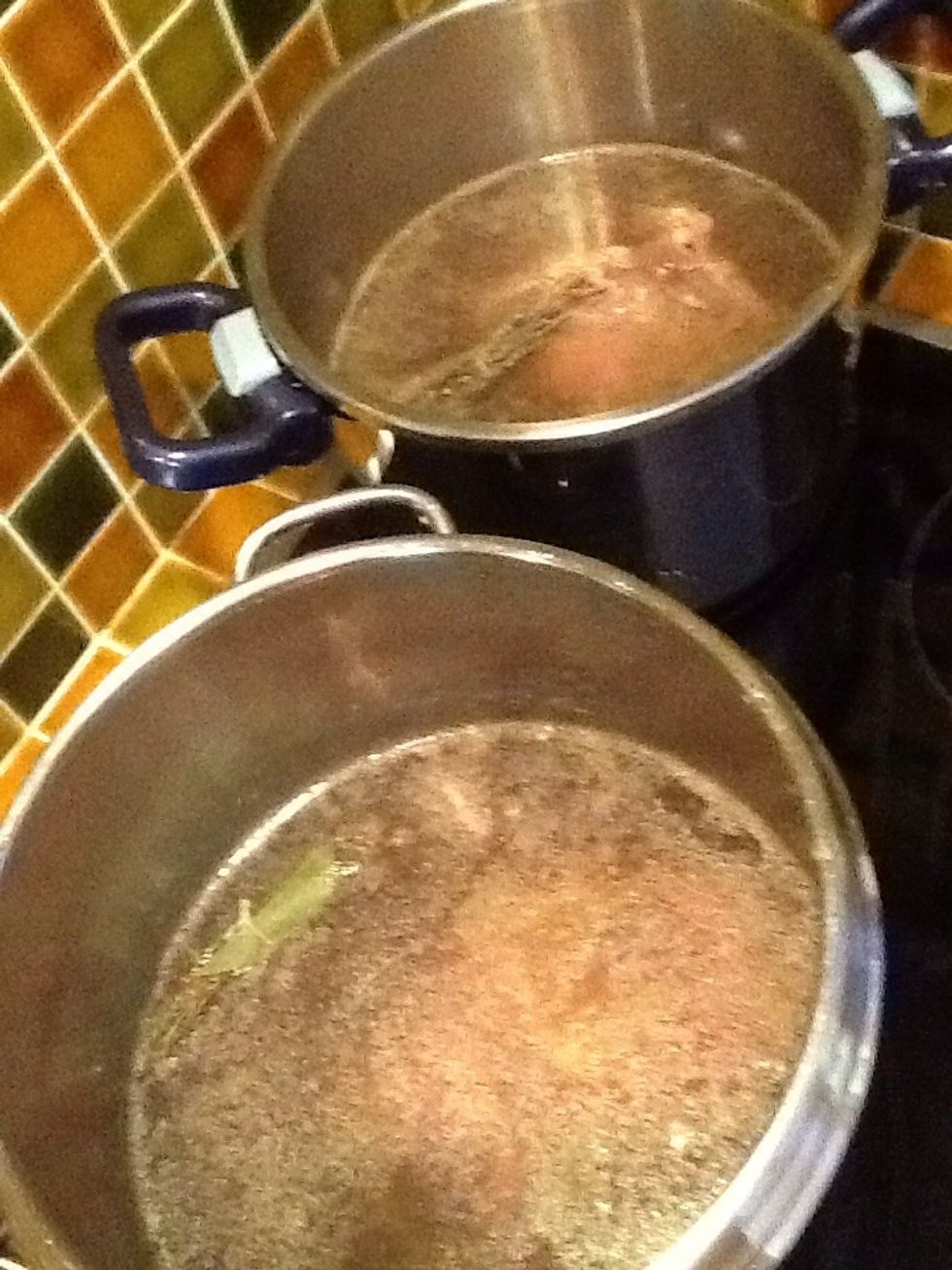 Separate the beef pieces in two stockpots in order to have enough place to add vegetables. Place bouquet garni in each one. Add water.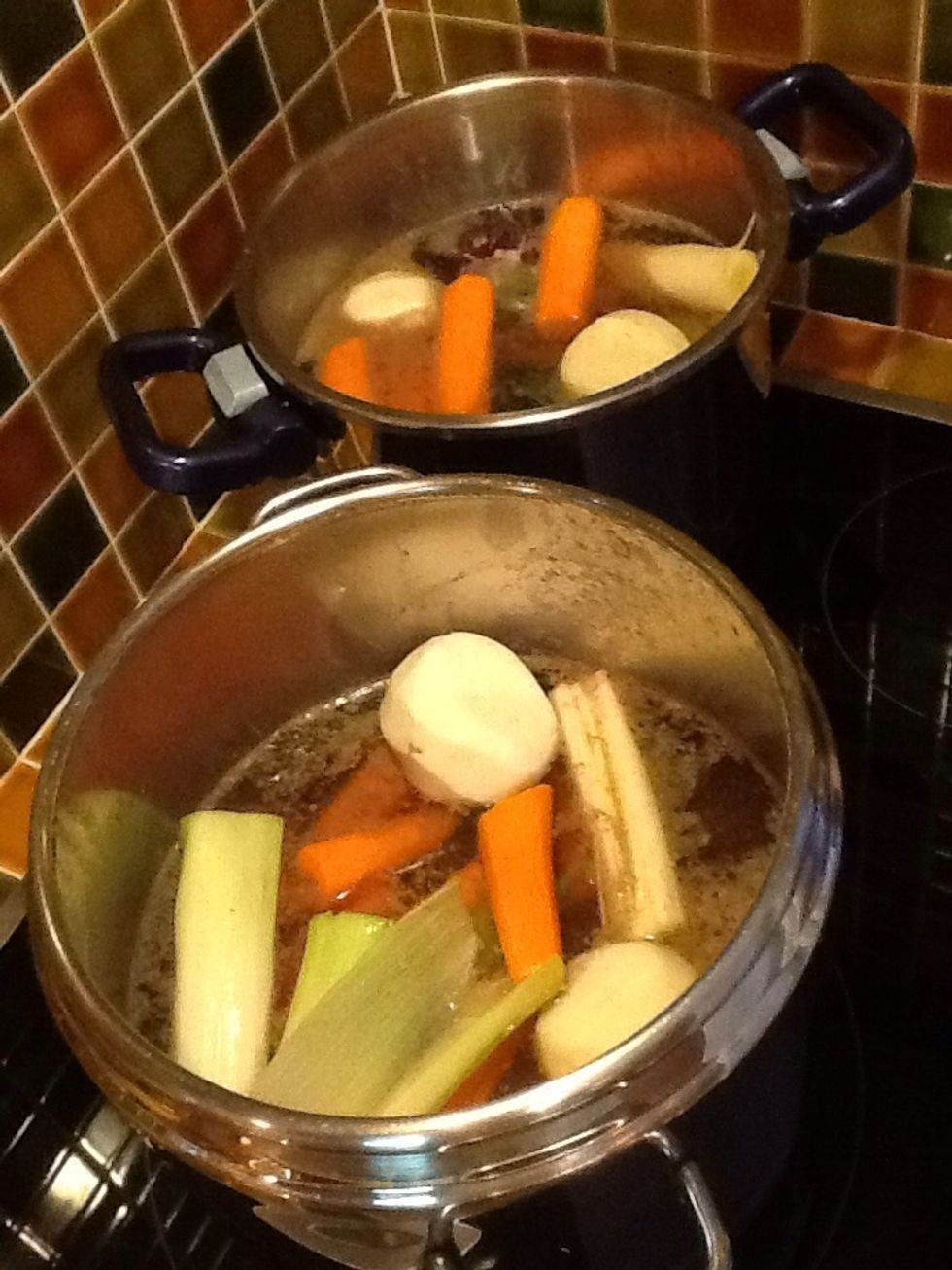 Add vegetables (except potatoes and courgettes that will be added later)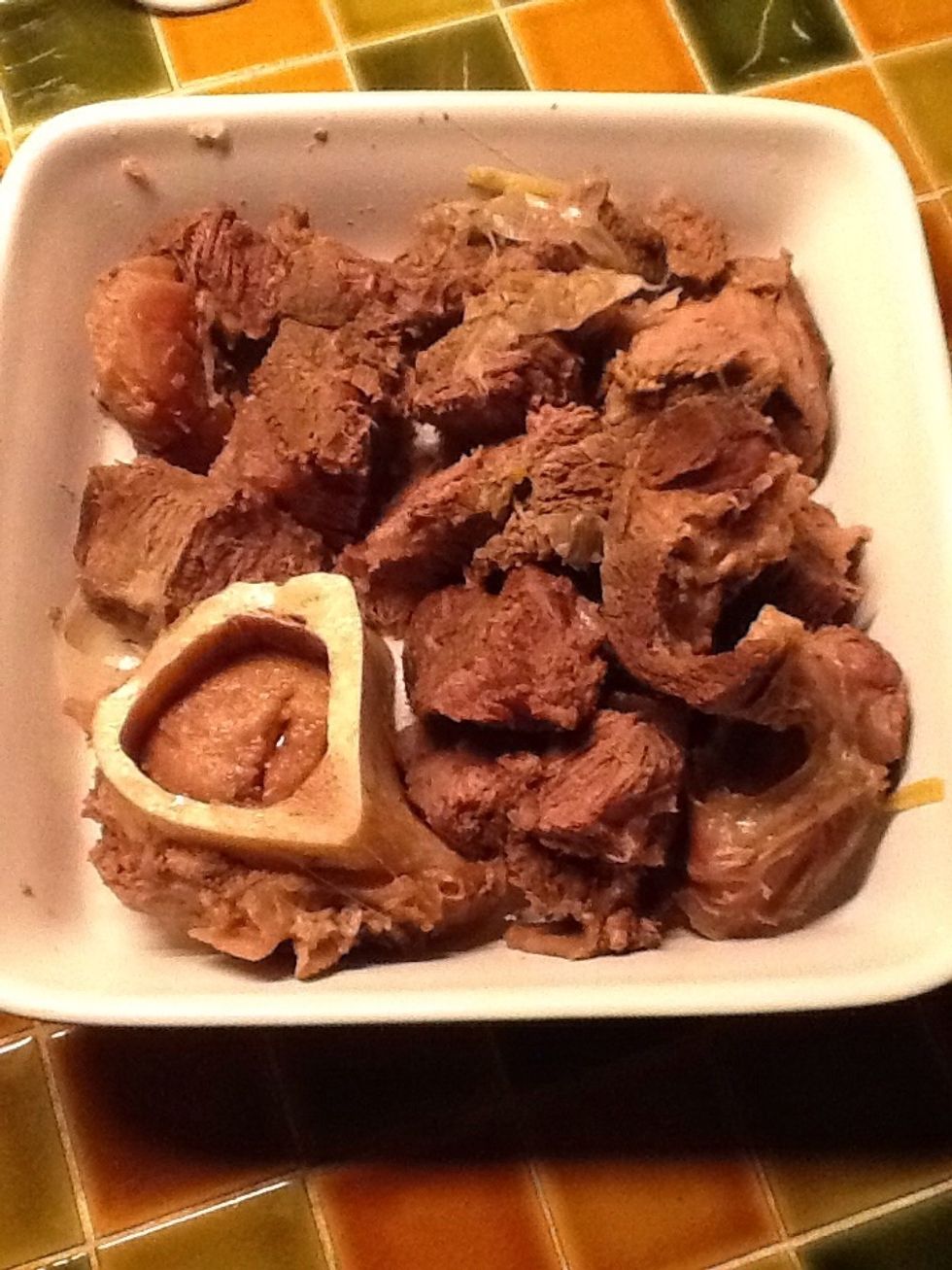 Let it braise at least 2 hours. Then add potatoes and courgettes. Let it cook 1 more hour.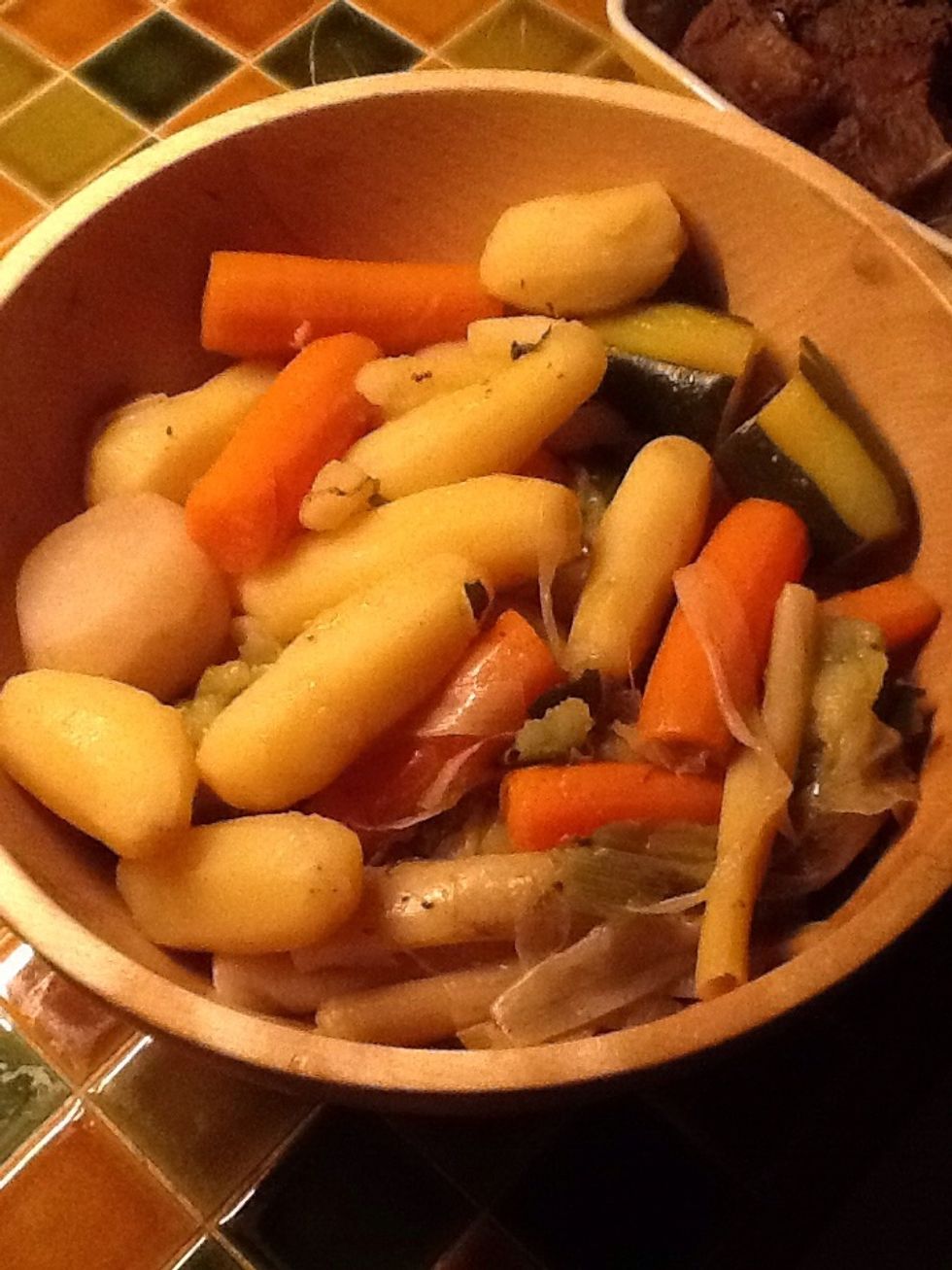 Place vegetables in a salad bowl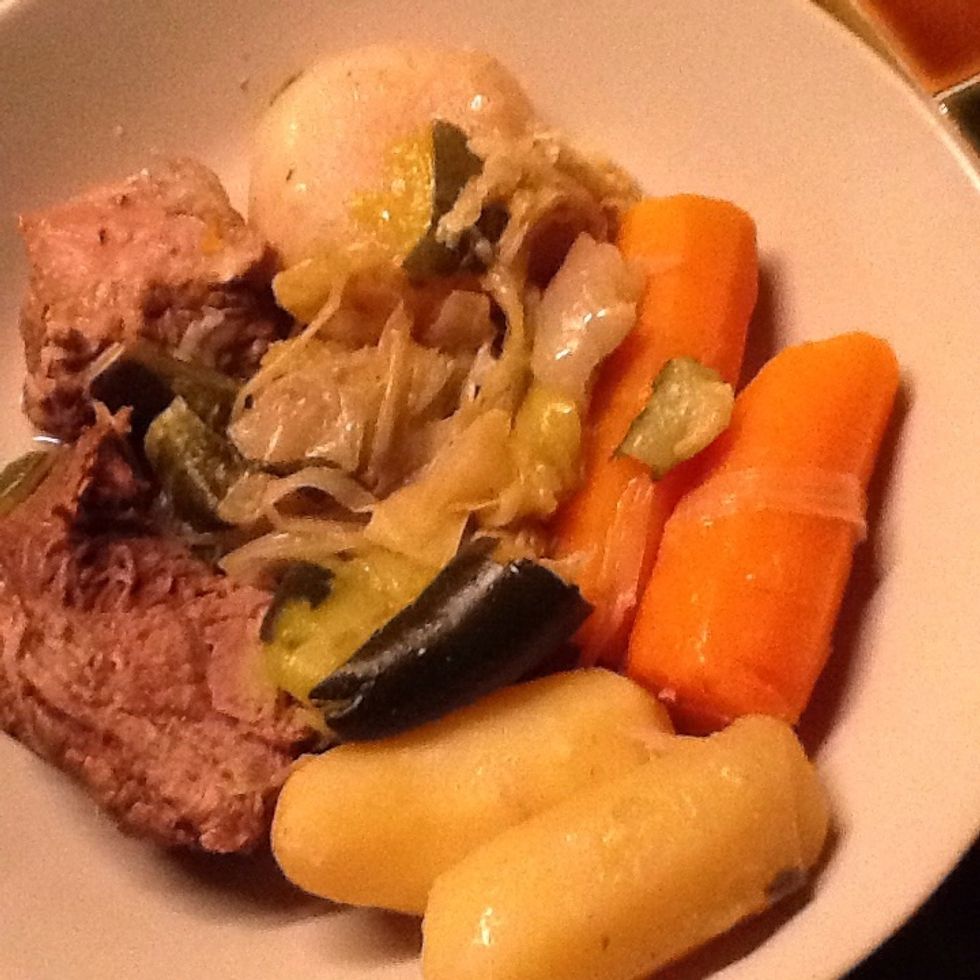 Serve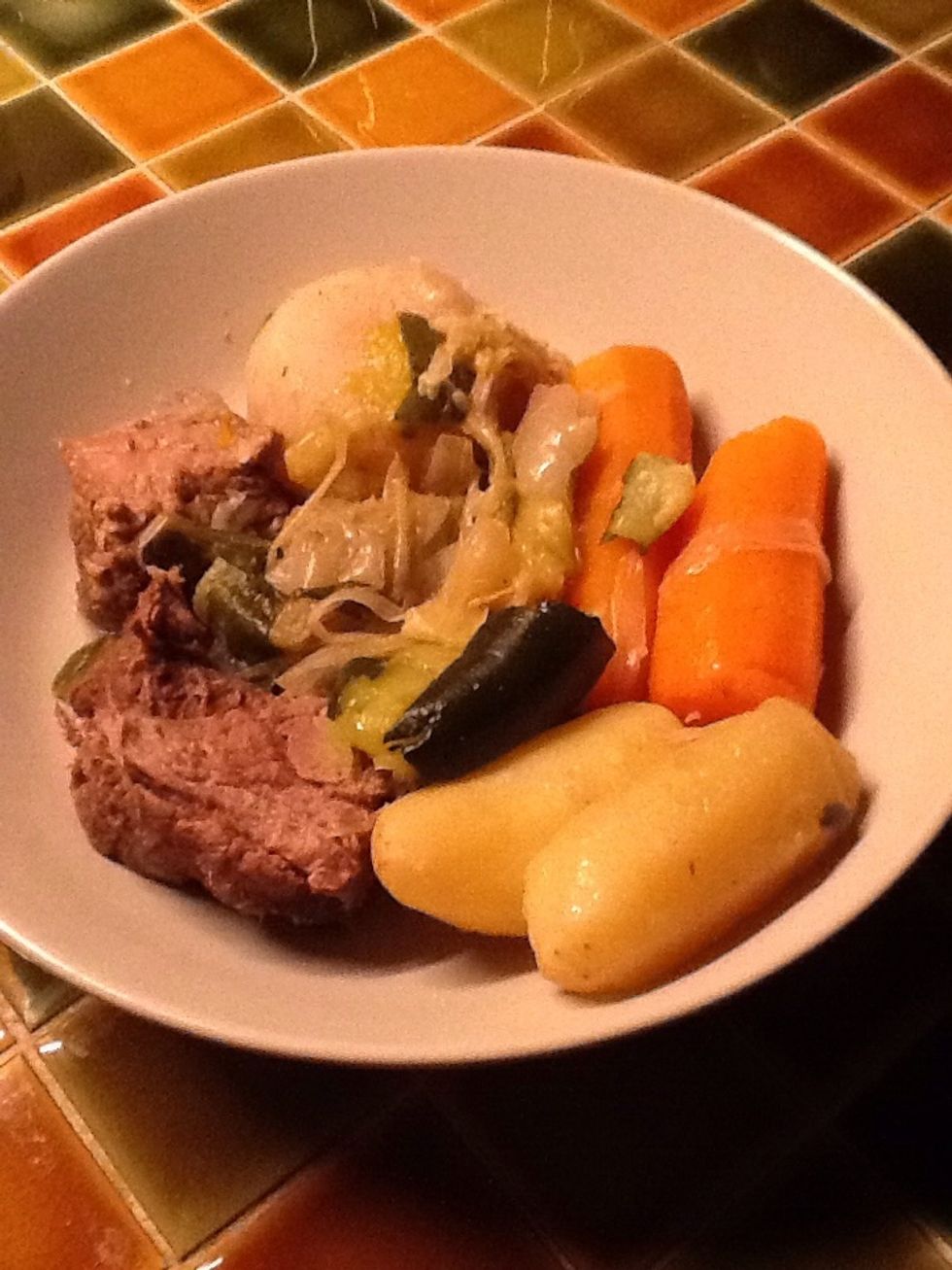 Enjoy!
2.0lb piece of beef shank with bone
2.0lb Piece of beef Chuck
2.0lb Large beef marrowbones
3.0 Onions
1.0 Bouquet garni (bunch of herbs tied together)
1.0Tbsp Sea salt
2.0 Bay leaves
5.0 Stalks celery
12.0 Medium carrots, peeled
0.0lb Small new potatoes
5.0 Turnips
8.0 Leeks
3.0 Courgettes