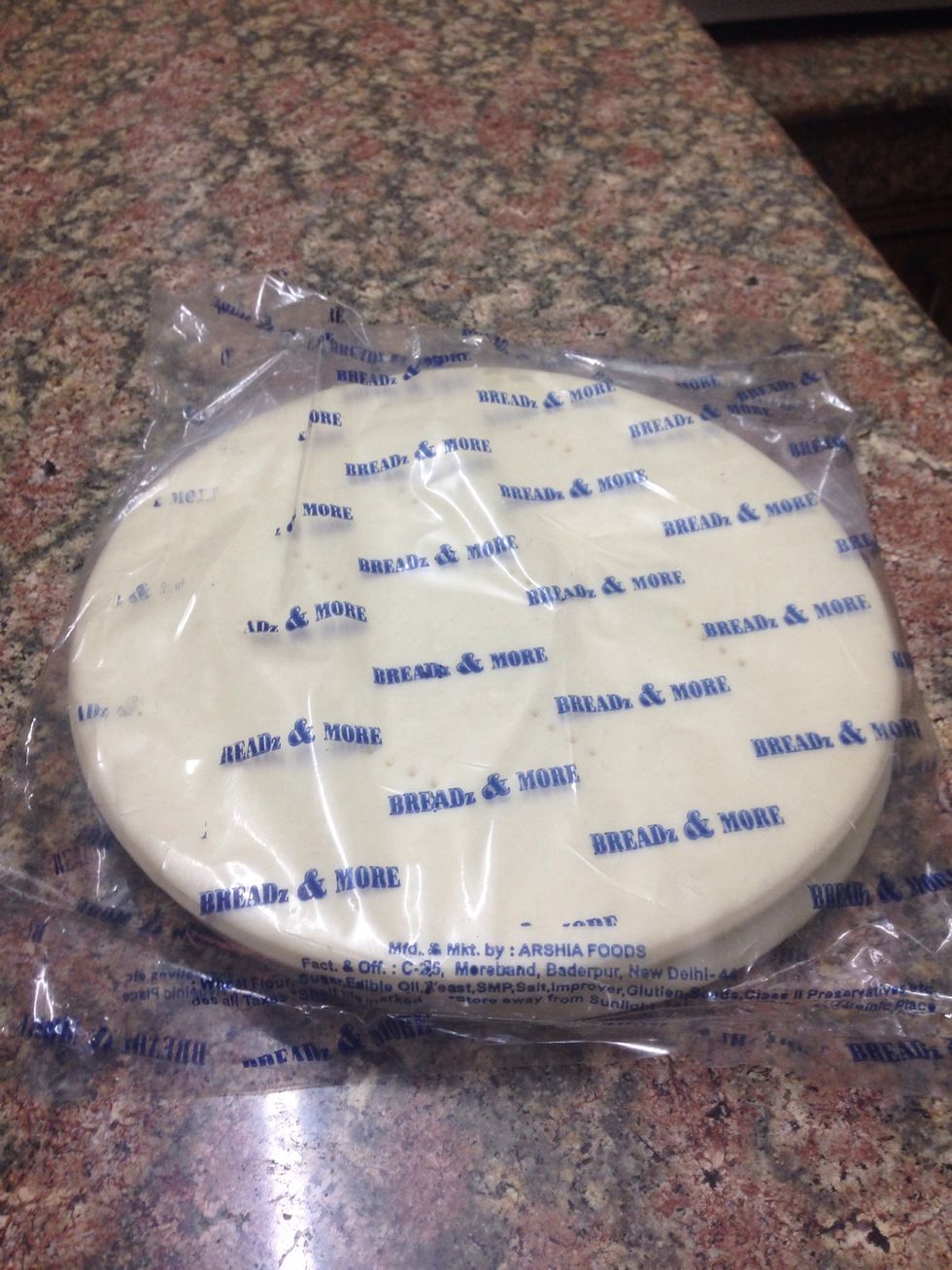 Open a ready made pizza base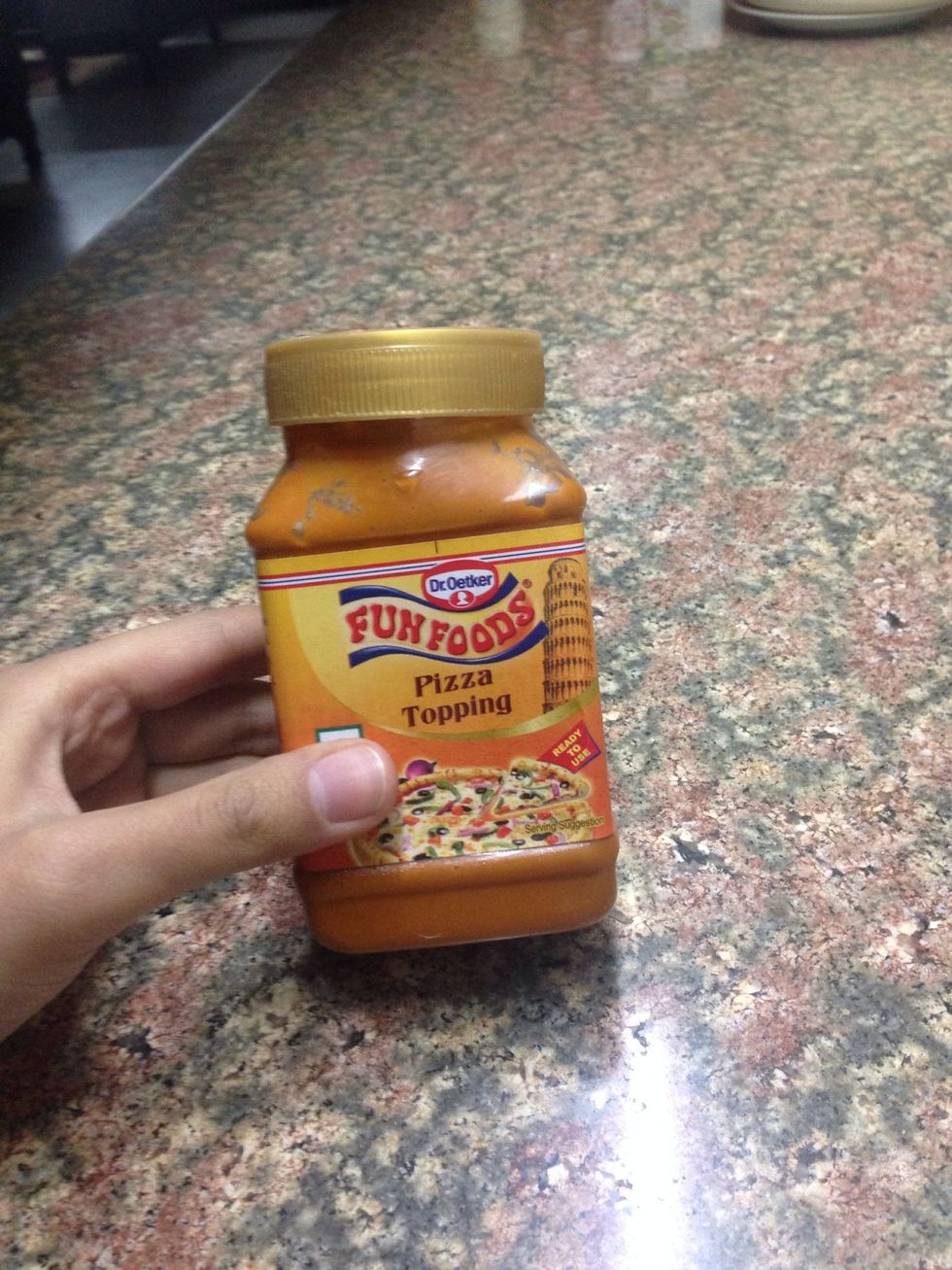 Apply two table spoons of pizza sauce on the base.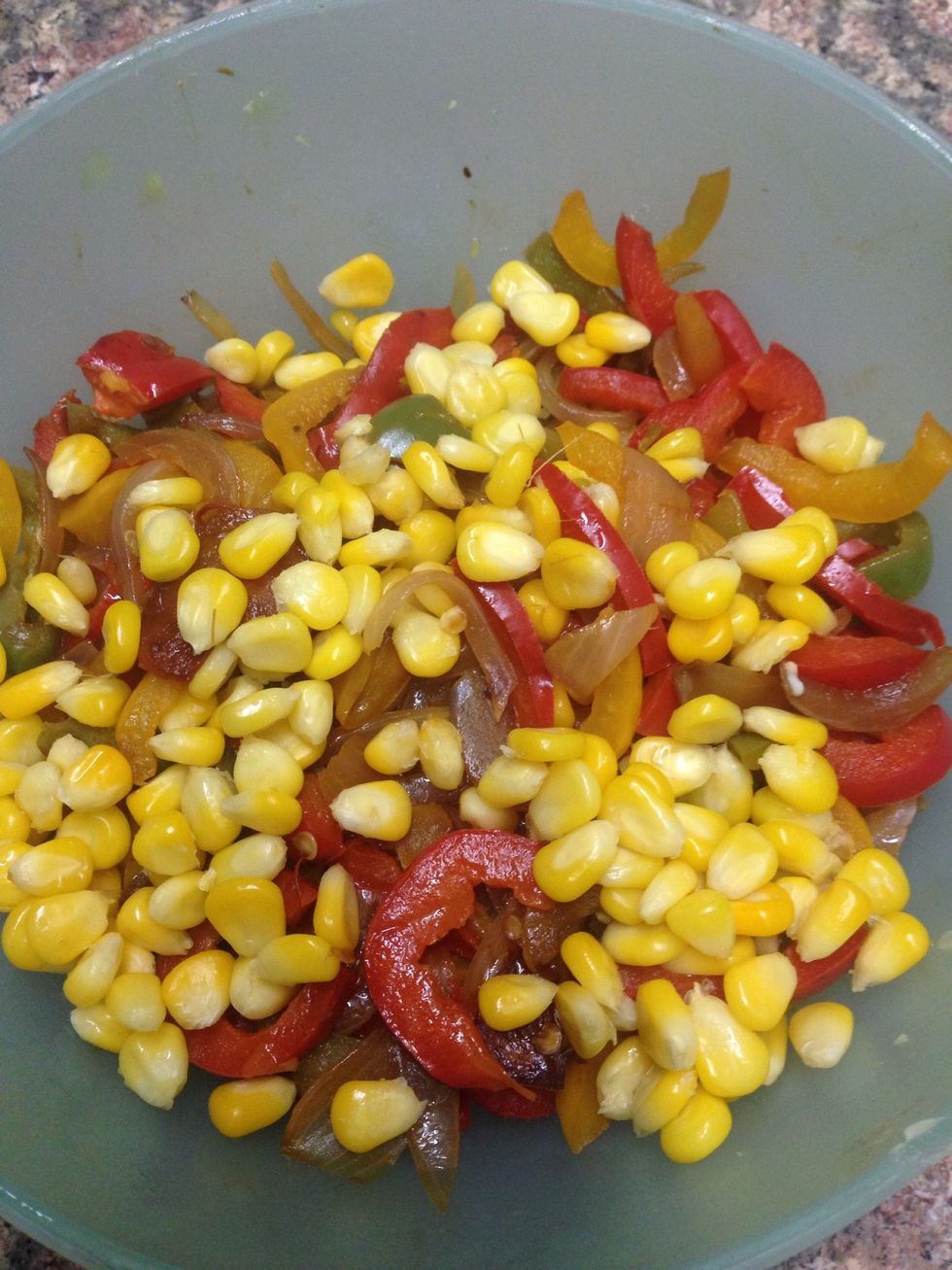 Chop veggies.Lightly cook the veggies in a pan. Strain excess water. Put it on the base. You can add cooked chicken if you like. Choose your topping according to your taste. Season it with salt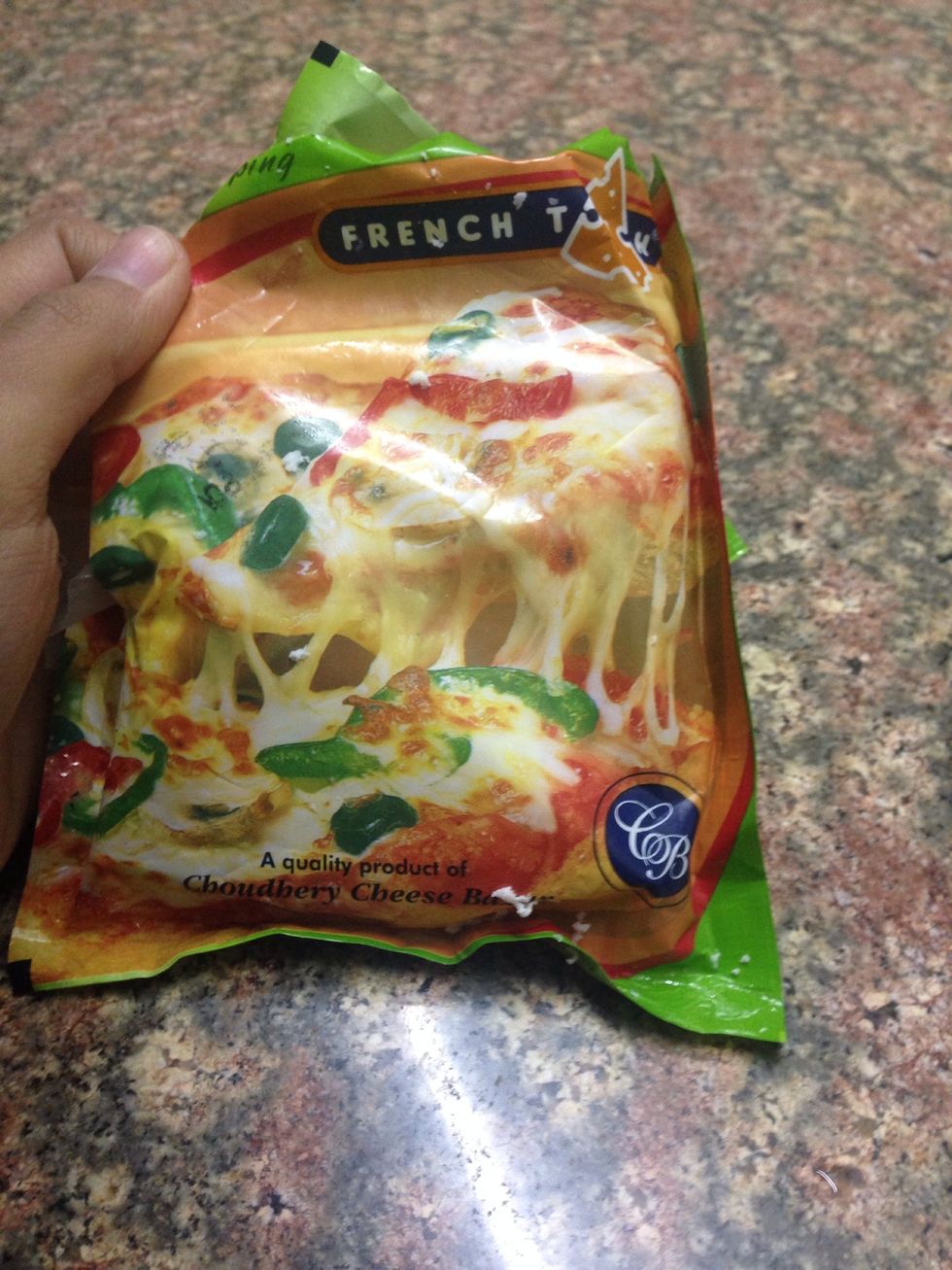 Grate lot of choose on the pizza topping.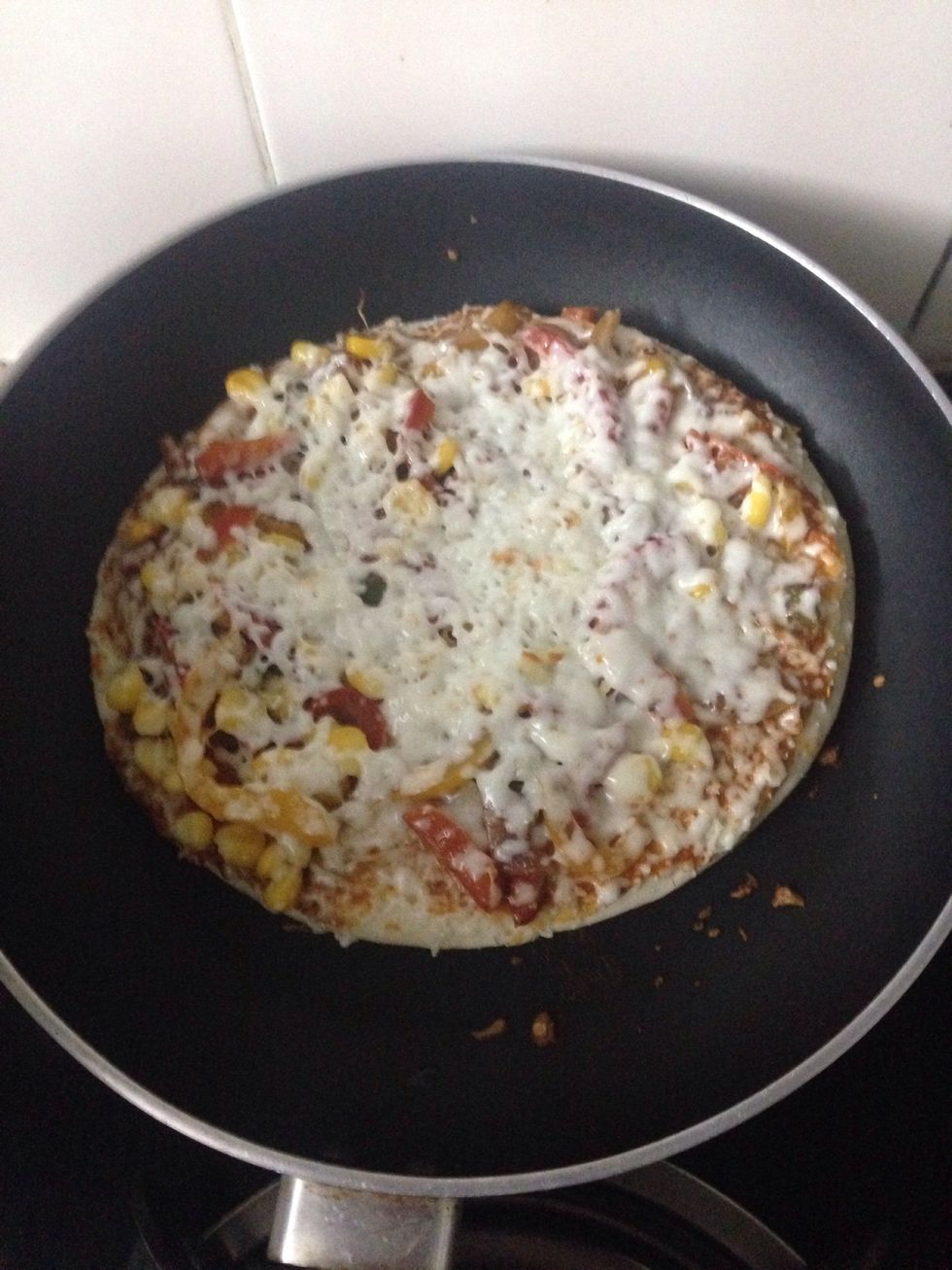 Now put the pizza in a non stick pan.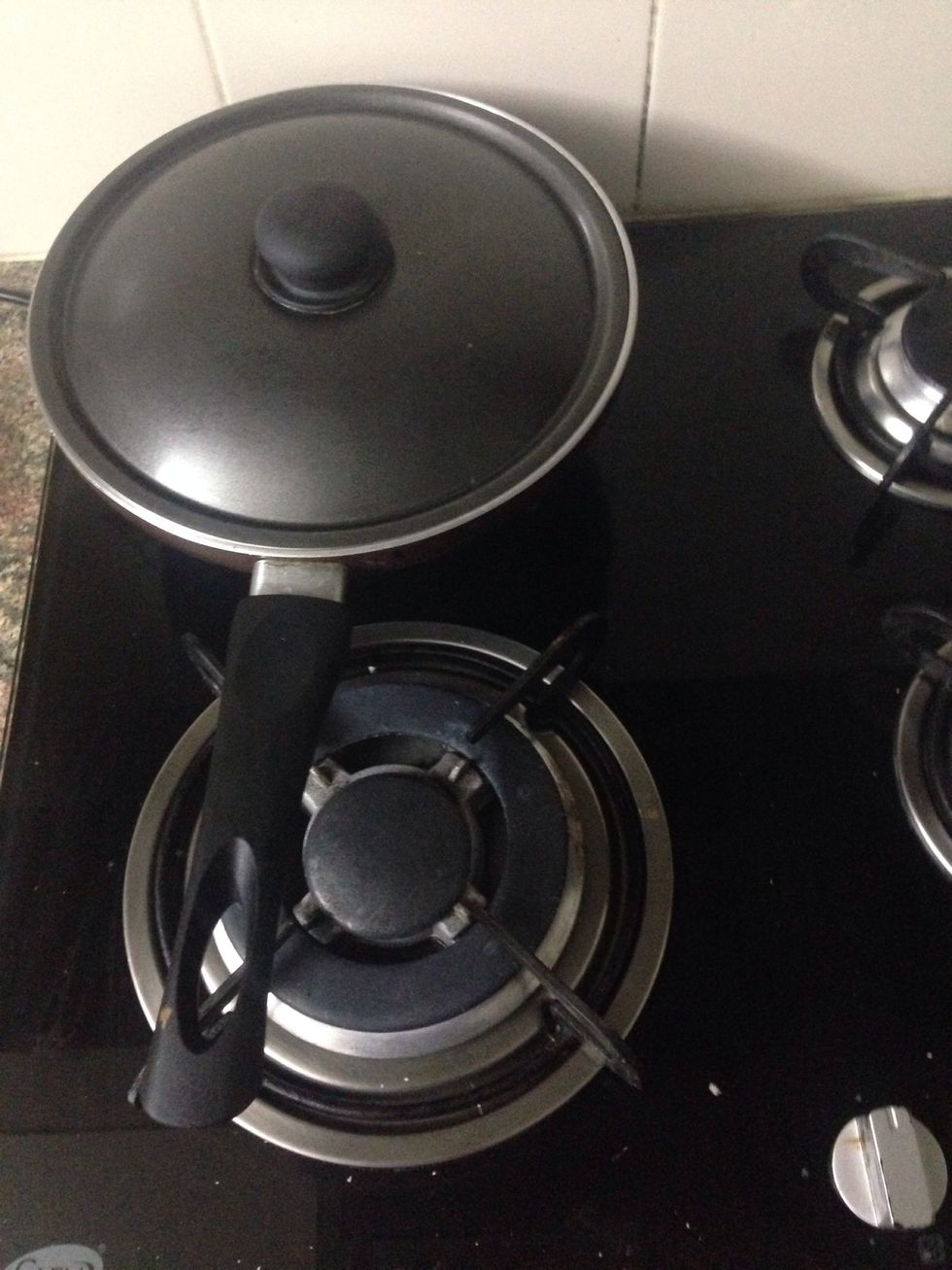 Cover the pizza with a lid. Cook on very simmer heat. Keep a check on the base to avoid burning. Keep cooking till the cheese melts.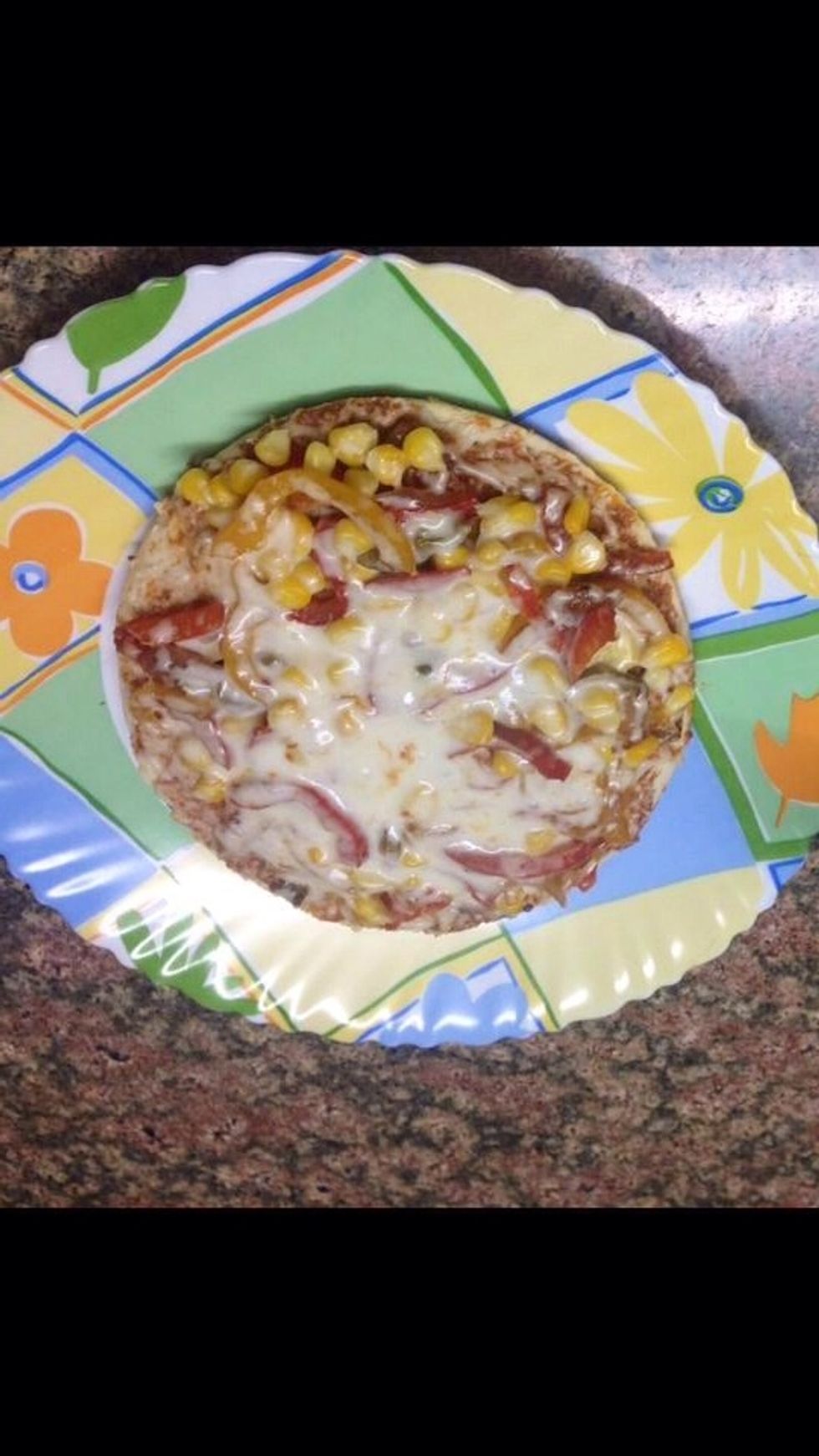 Enjoy the scrumptious pizza. Season it with oregano and chilli flakes.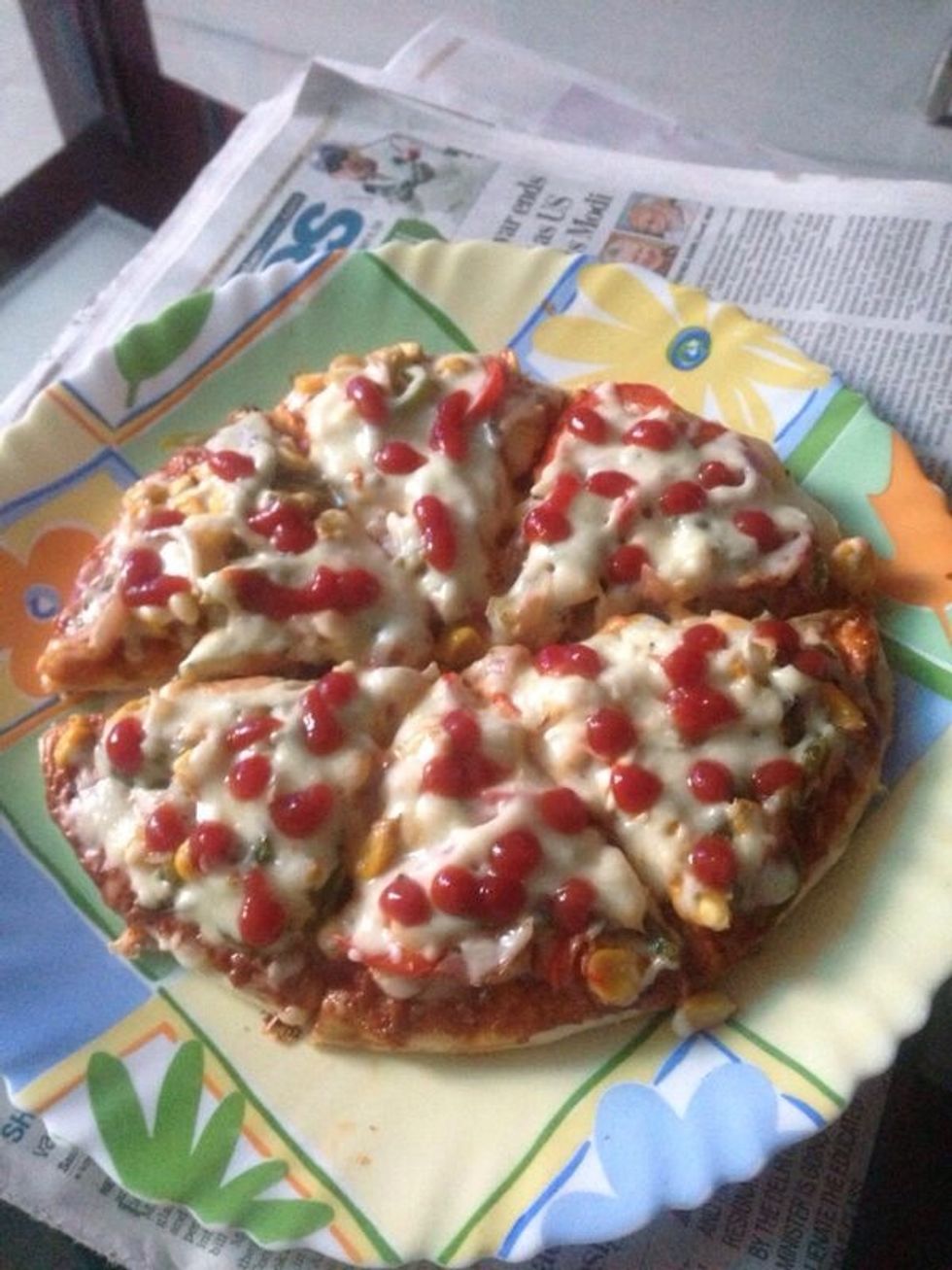 Final result! :)
1.0 Capsicum
1.0 Red capsicum
1.0 Yellow capsicjm
1.0 Red onion
1.0 Tomato
1/2 Sweet corn
2.0Tbsp Pizza sauce
1.0 Pizza base
1.0c Mozzarella cheese
Non stick pan