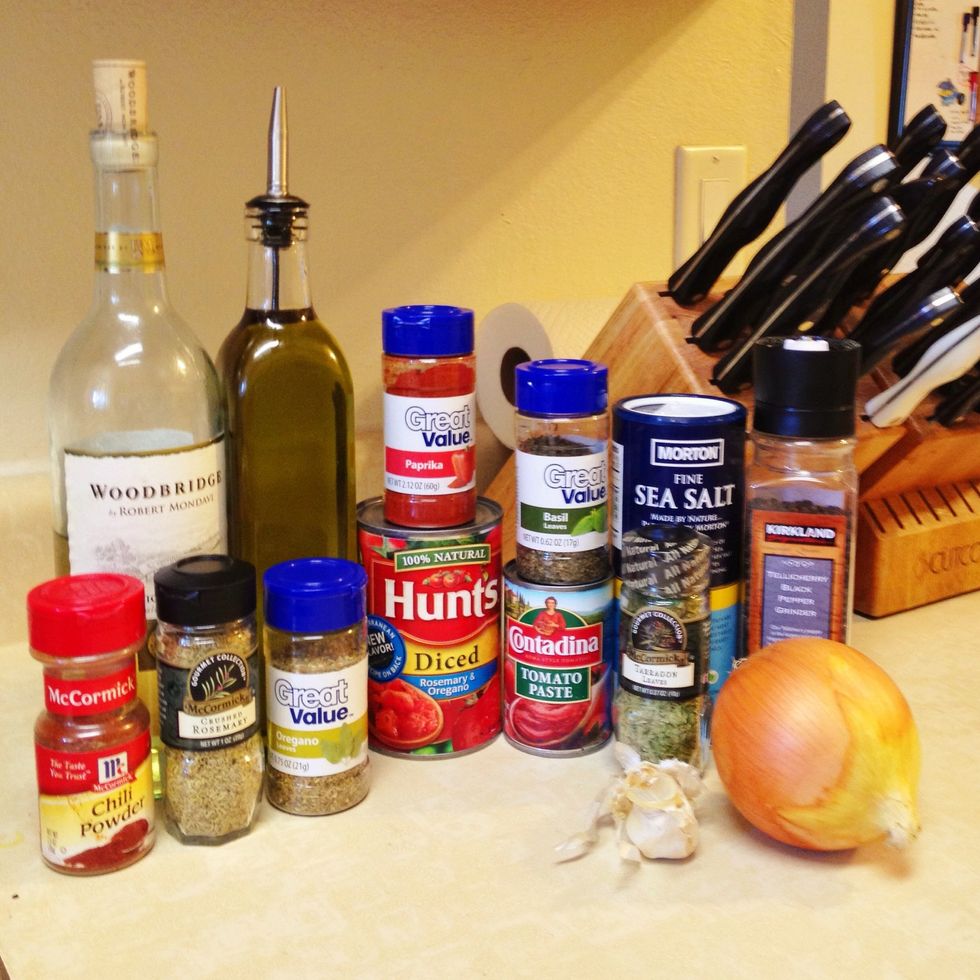 All the ingredients. Fresh herbs are better, but the cheap dried stuff will be almost as good.
Measure out the herbs.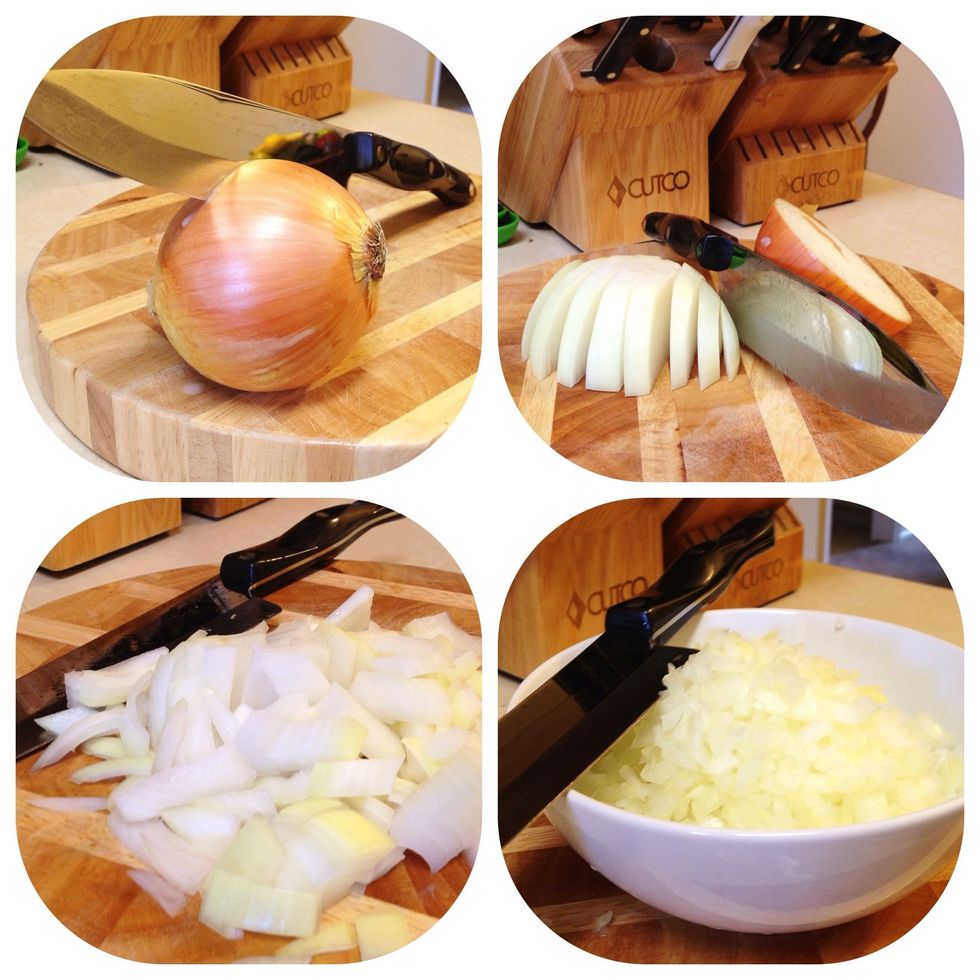 Finely chop or mince onion.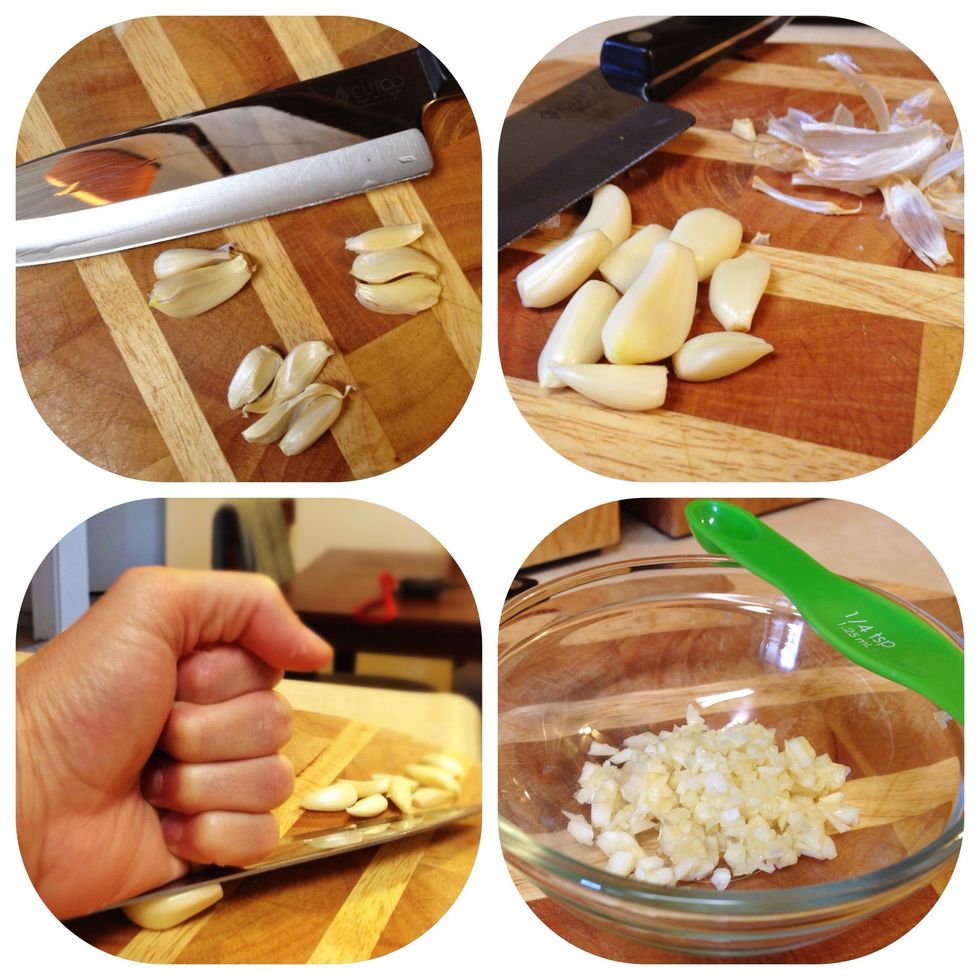 Mince the garlic.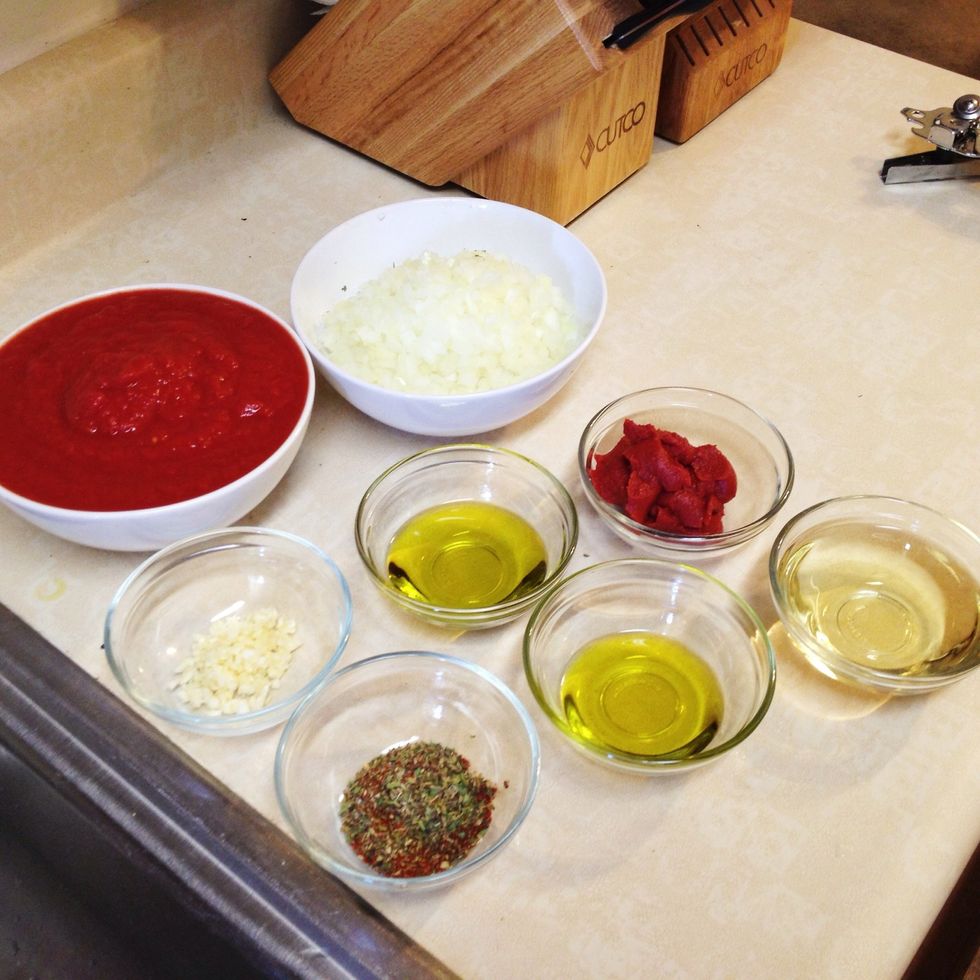 Get all ingredients prepped. Divide oil into 2 tbls and 1 tbls.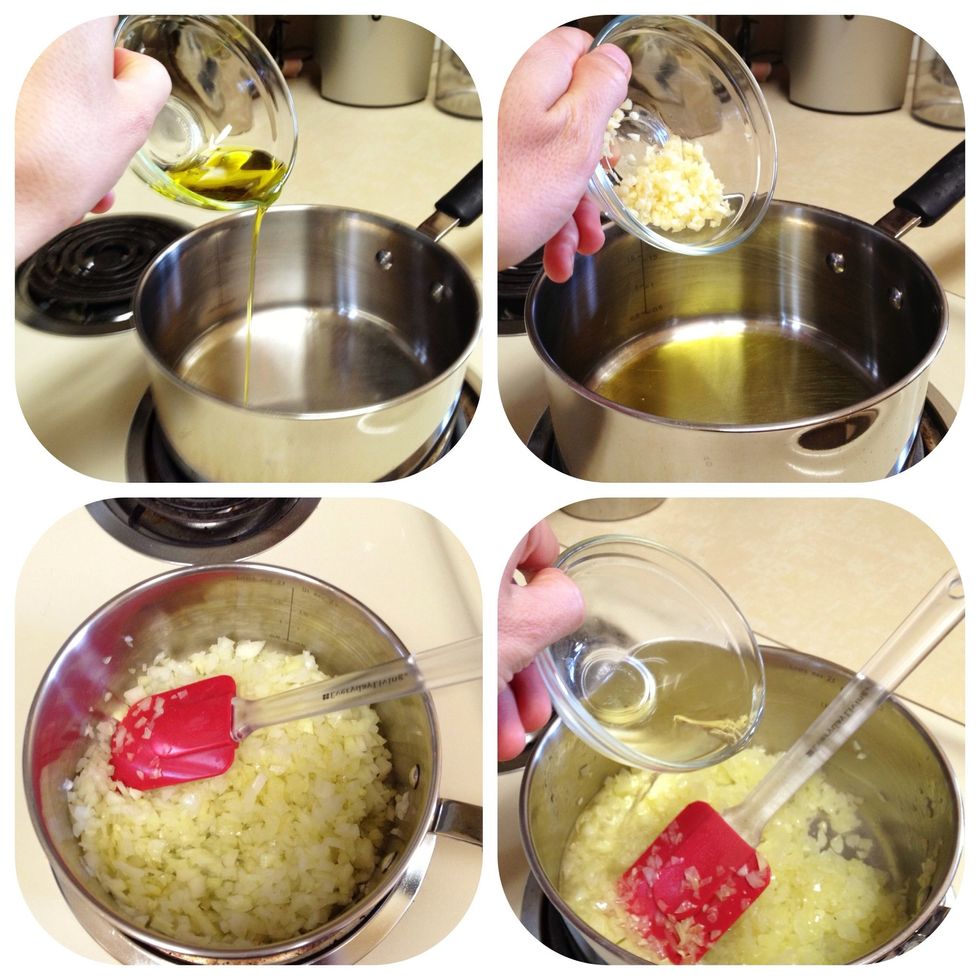 Heat 2 tbls oil on medium heat. Then add garlic and onions. Cook 5-10 minutes until soft and translucent. Then add white wine and cook 5 minutes on medium.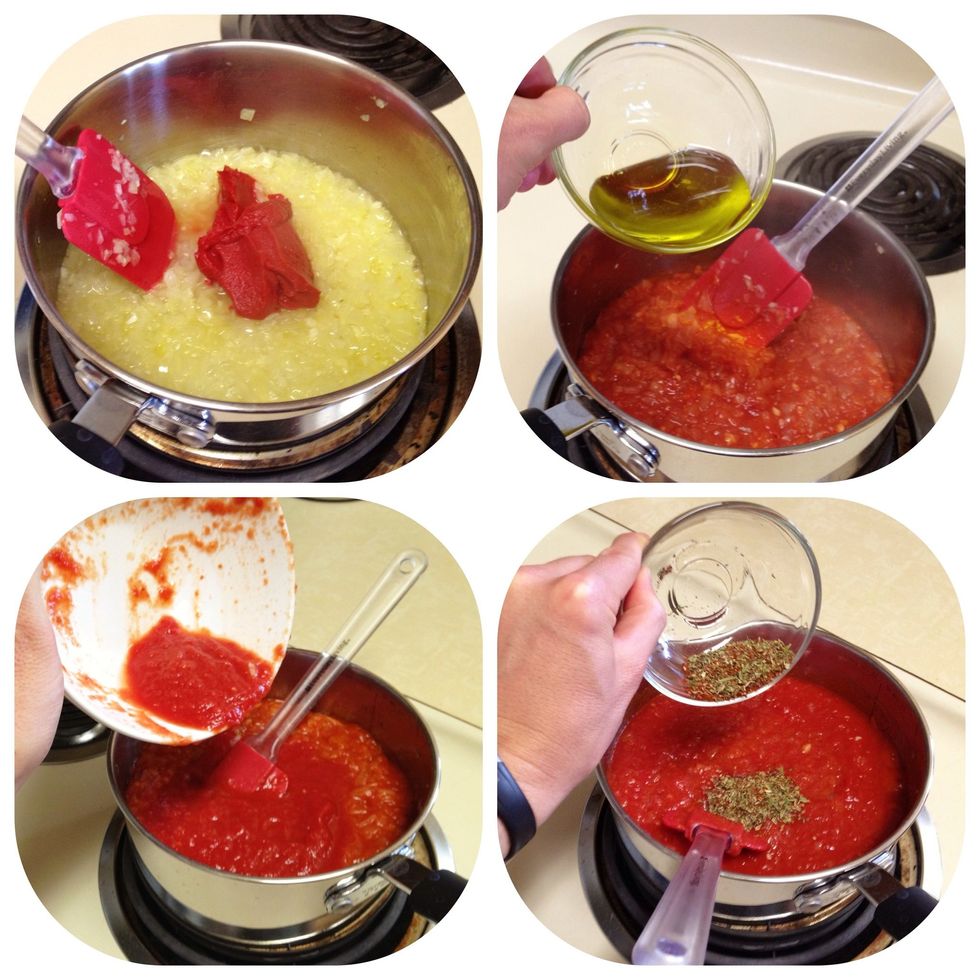 Add tomato paste and mix well. Then add remaining oil, crushed tomatoes, honey, and herbs.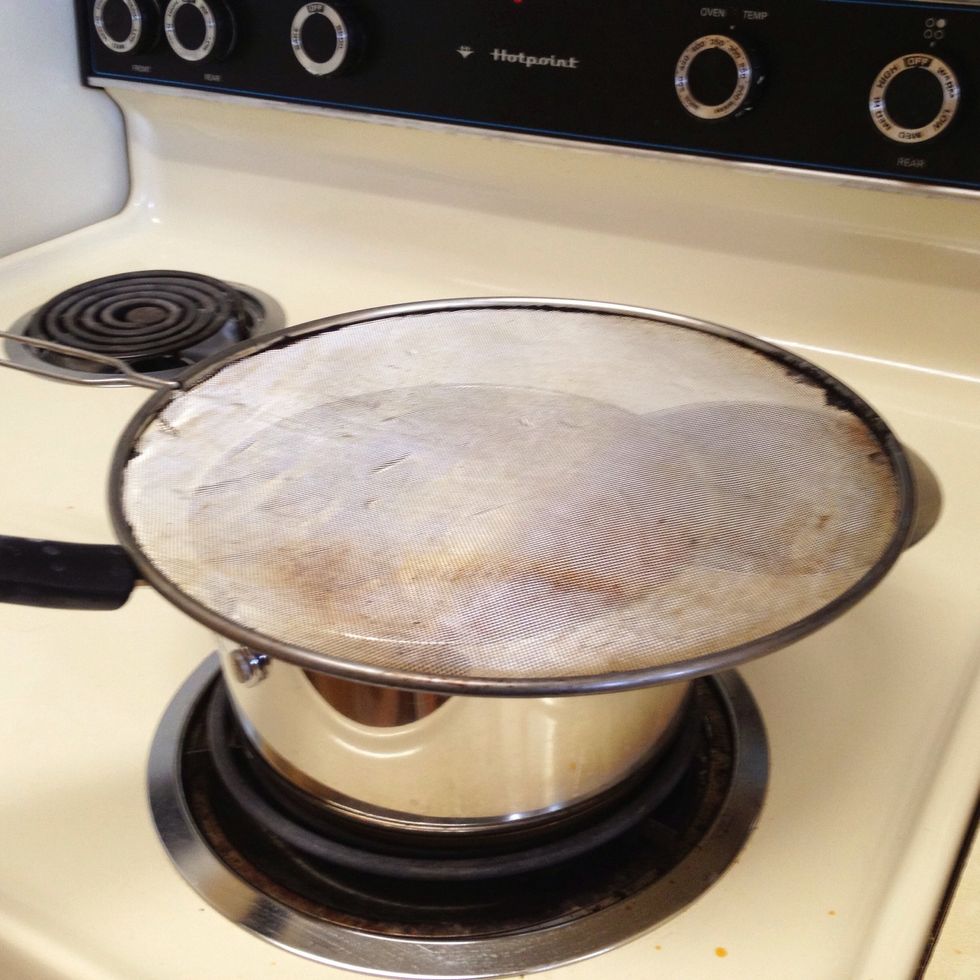 Add 1/2 cup of water and let simmer with splash screen on for 1 hour. Stir every 10 min or so to avoid burning bottom.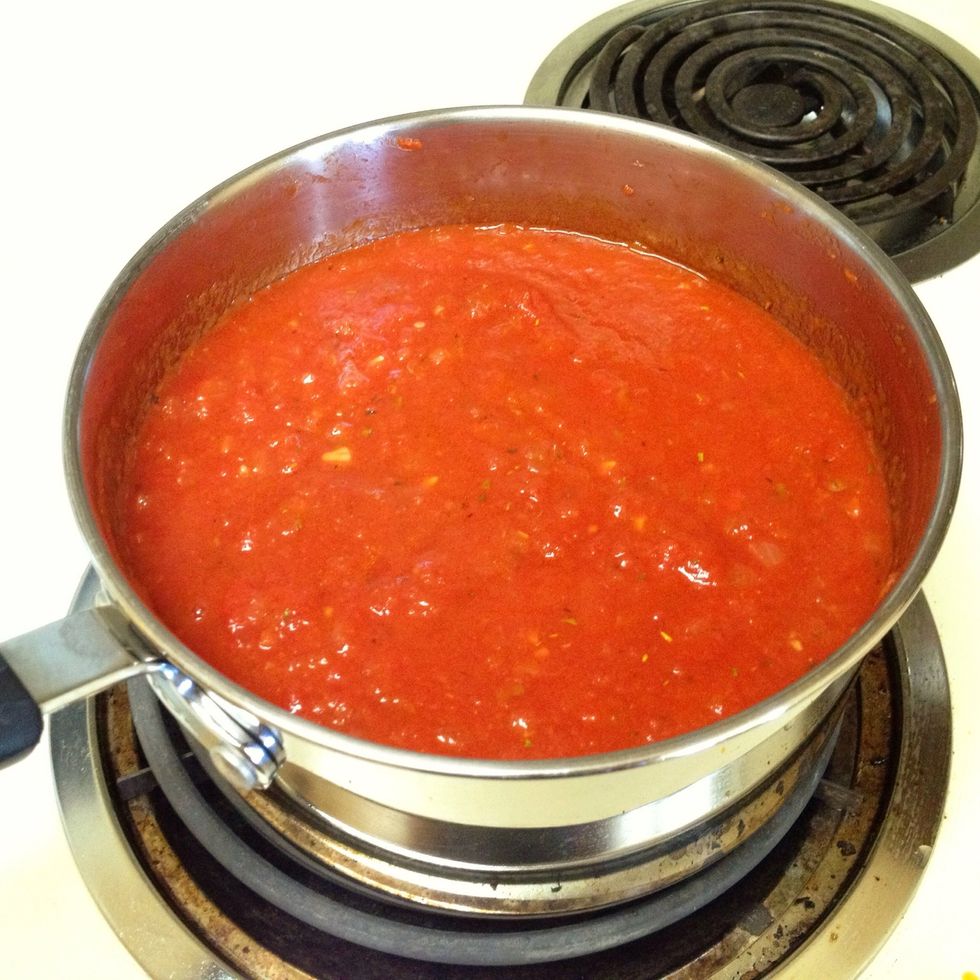 Bam! You have a tasty pizza sauce!
Tips: 1. Can be used as pasta sauce too. 2. Can be prepared and stored in fridge two days ahead of time. 3. Any leftovers can be frozen and stored for about two weeks. Enjoy!
3.0oz Tomato paste
28.0oz Crushed canned tomato
1.0 Small onion minced
3.0 Cloves garlic minced
1/2tsp Basil
1/4tsp Tarragon
1/4tsp Oregano
1/4tsp Rosemary
1/2tsp Chili powder
3.0Tbsp Olive oil
Salt to taste
Ground pepper to taste
1/2c Dry White Wine
1/4tsp Paprika
1/2Tbsp Honey
1/2c Water