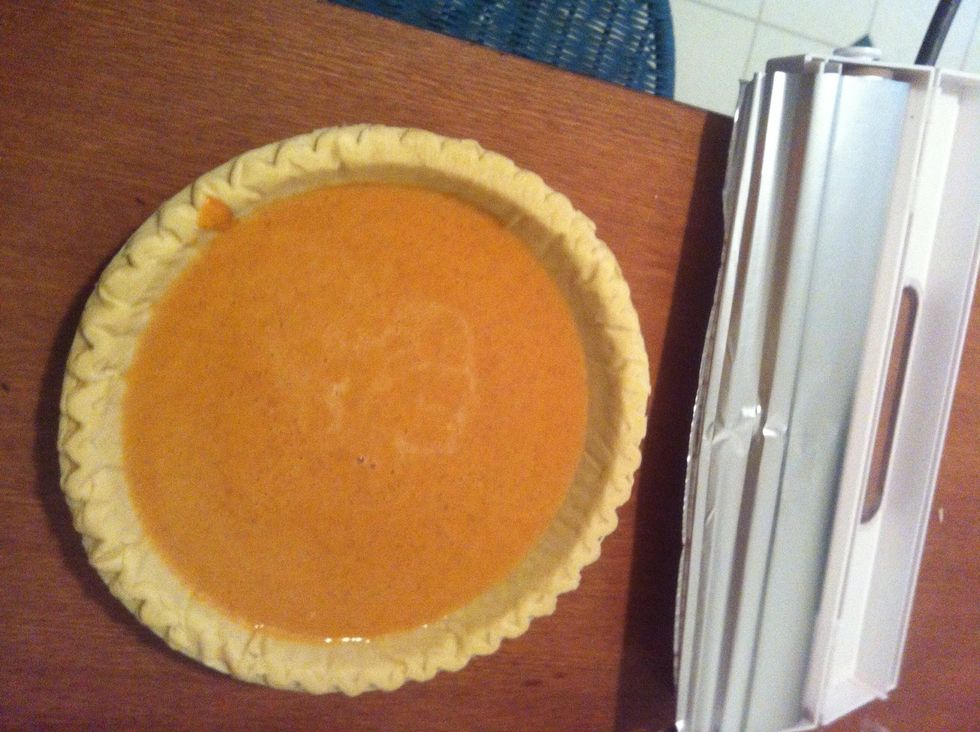 Pie and foil.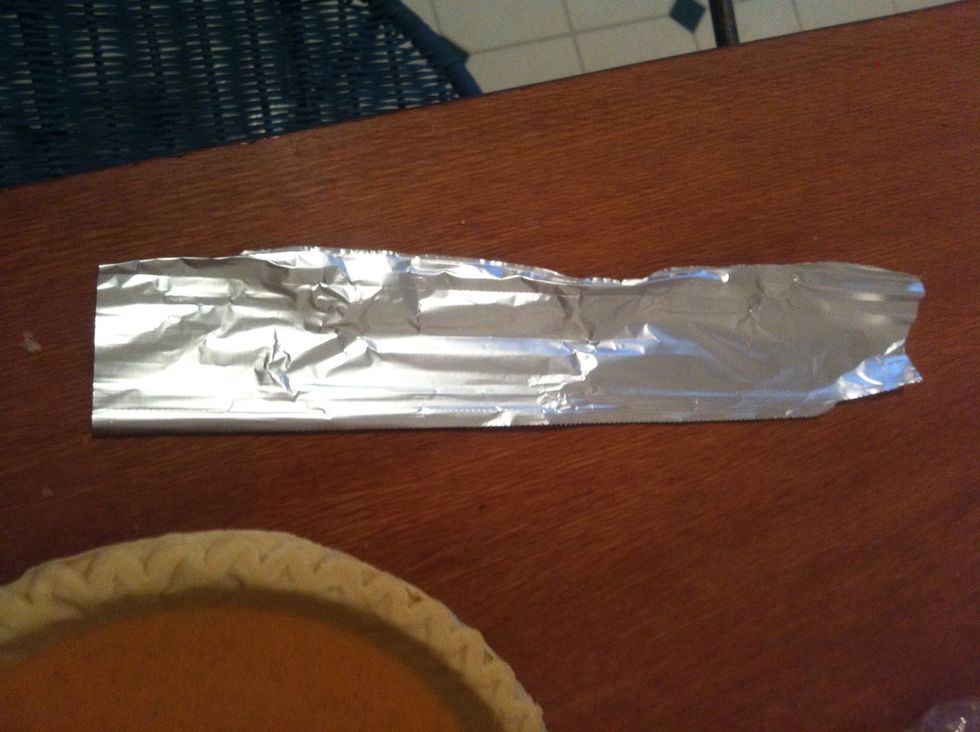 Get a few small strips of foil. About 3 for a 9" pie crust.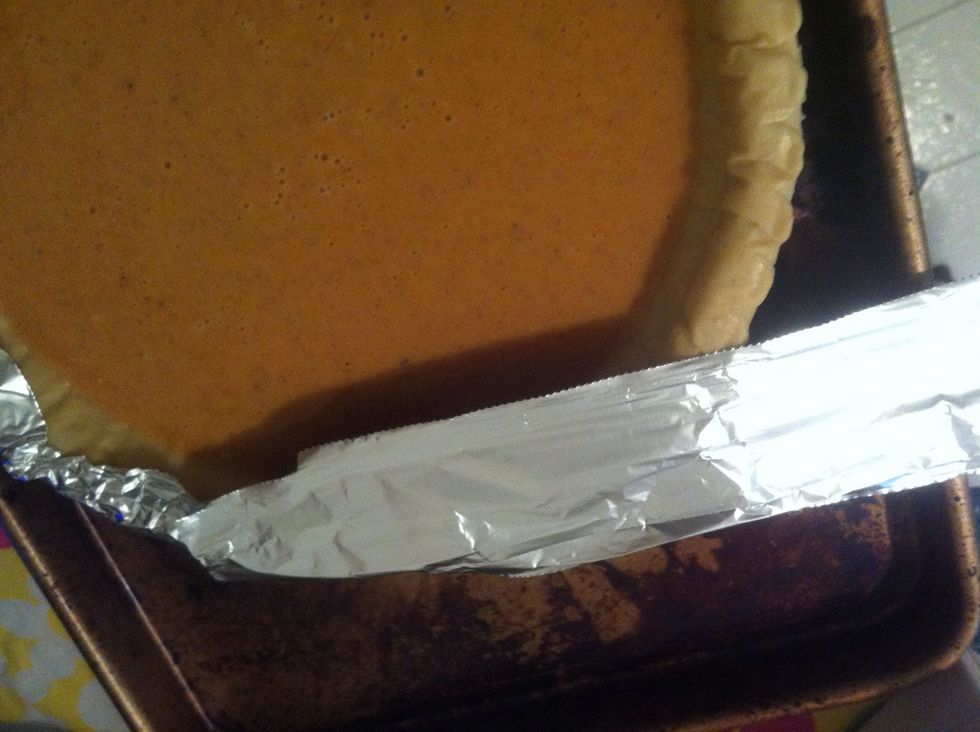 Place it on top the crust and press against the crust.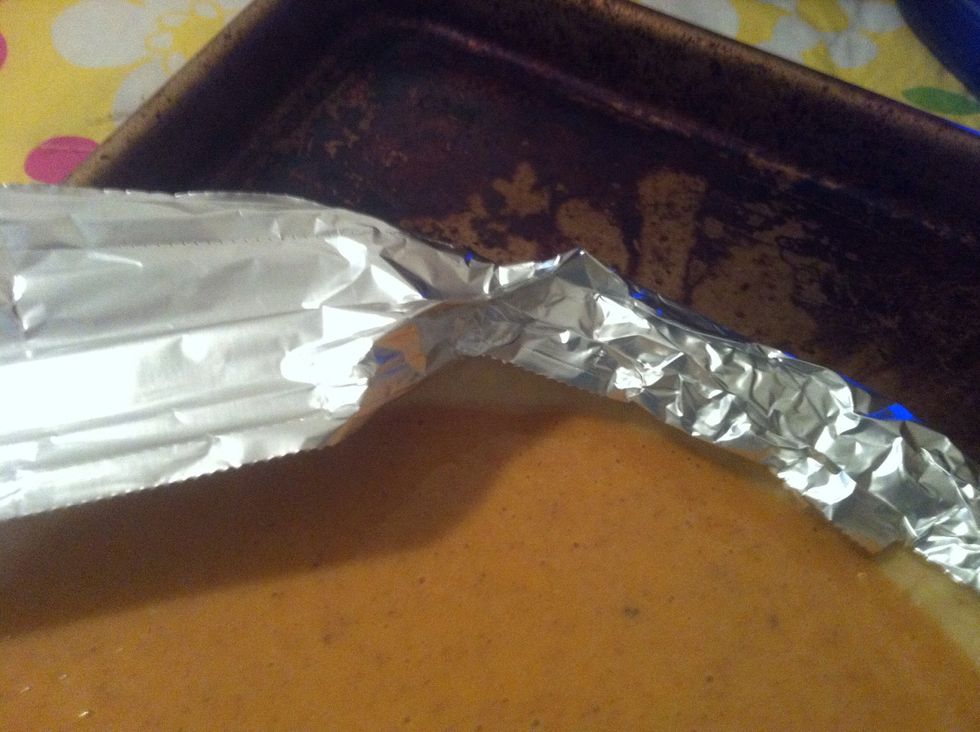 Fold it over a bit and repeat pressing against crust until crust is covered.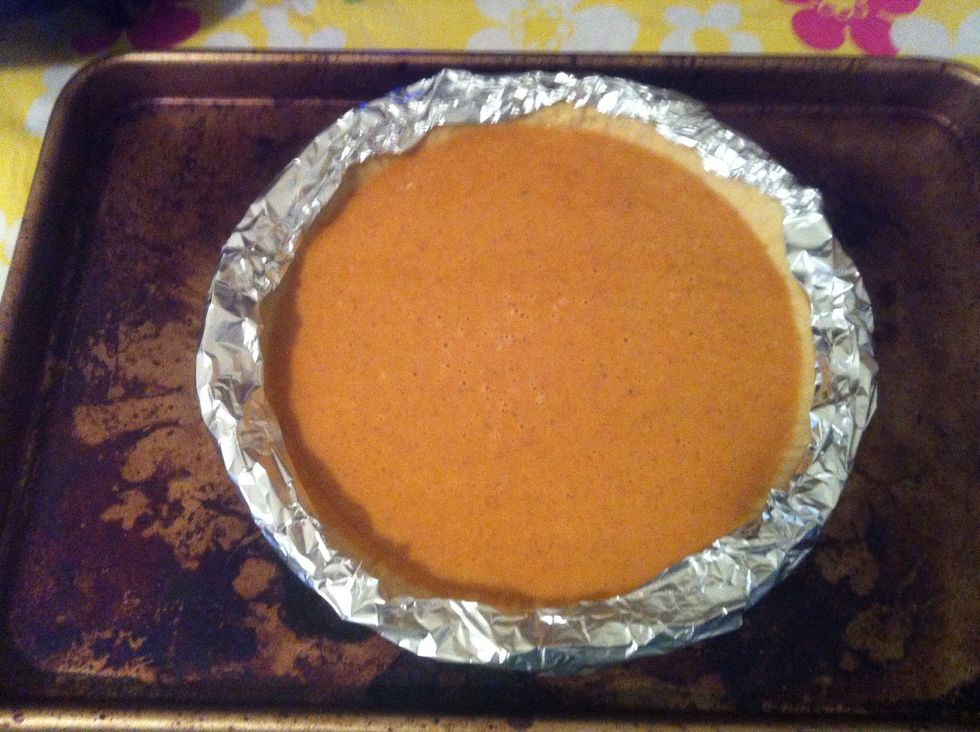 Like this.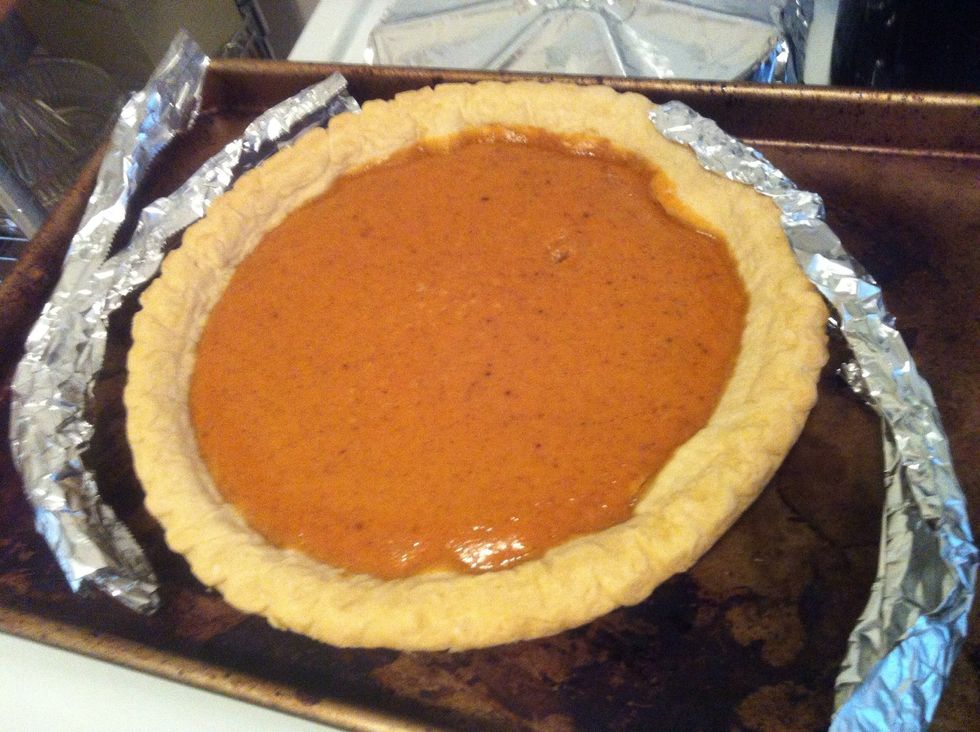 My pie is suppose to bake for 40 min. I removed the foil after 30 min.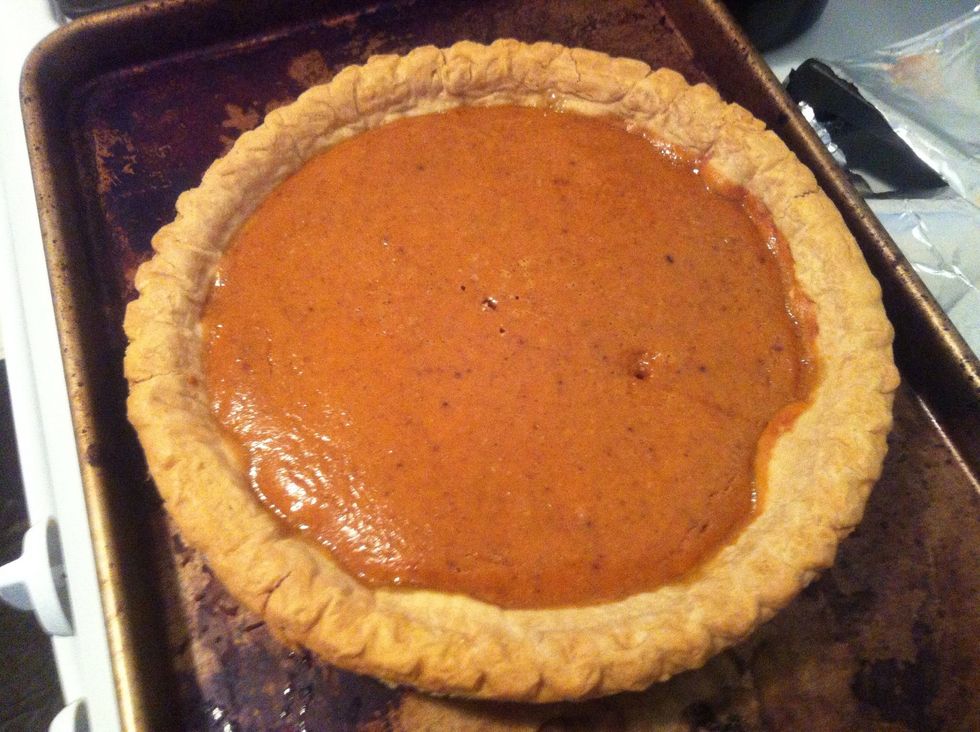 My pie is done and the crust looks done but not burnt. Time to dig in!