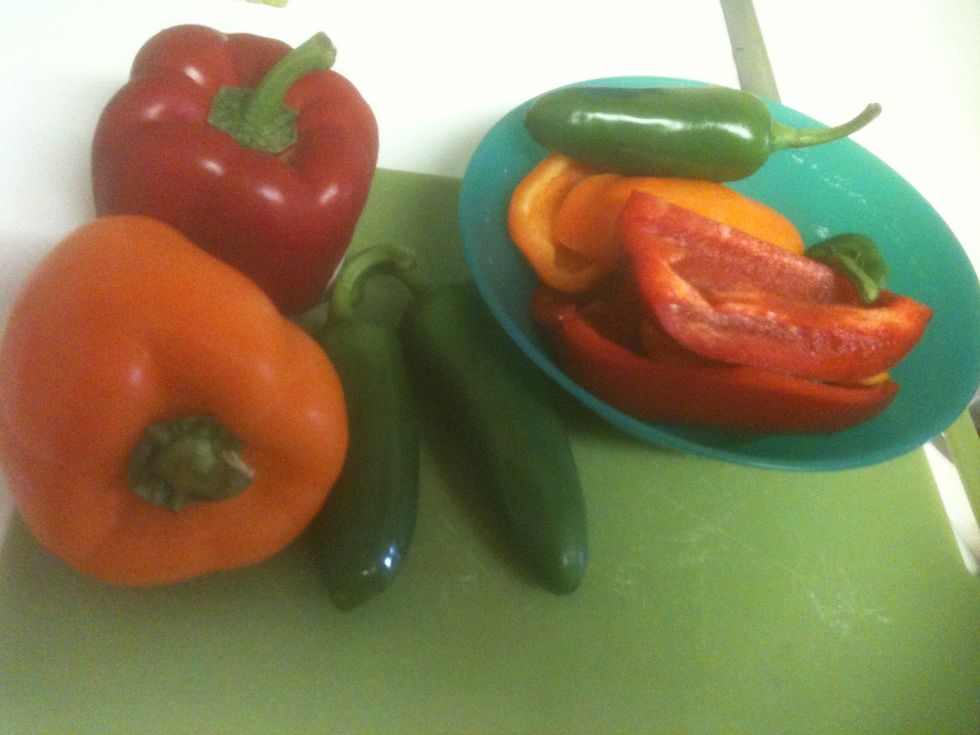 Bell peppers and jalapeño, fresh.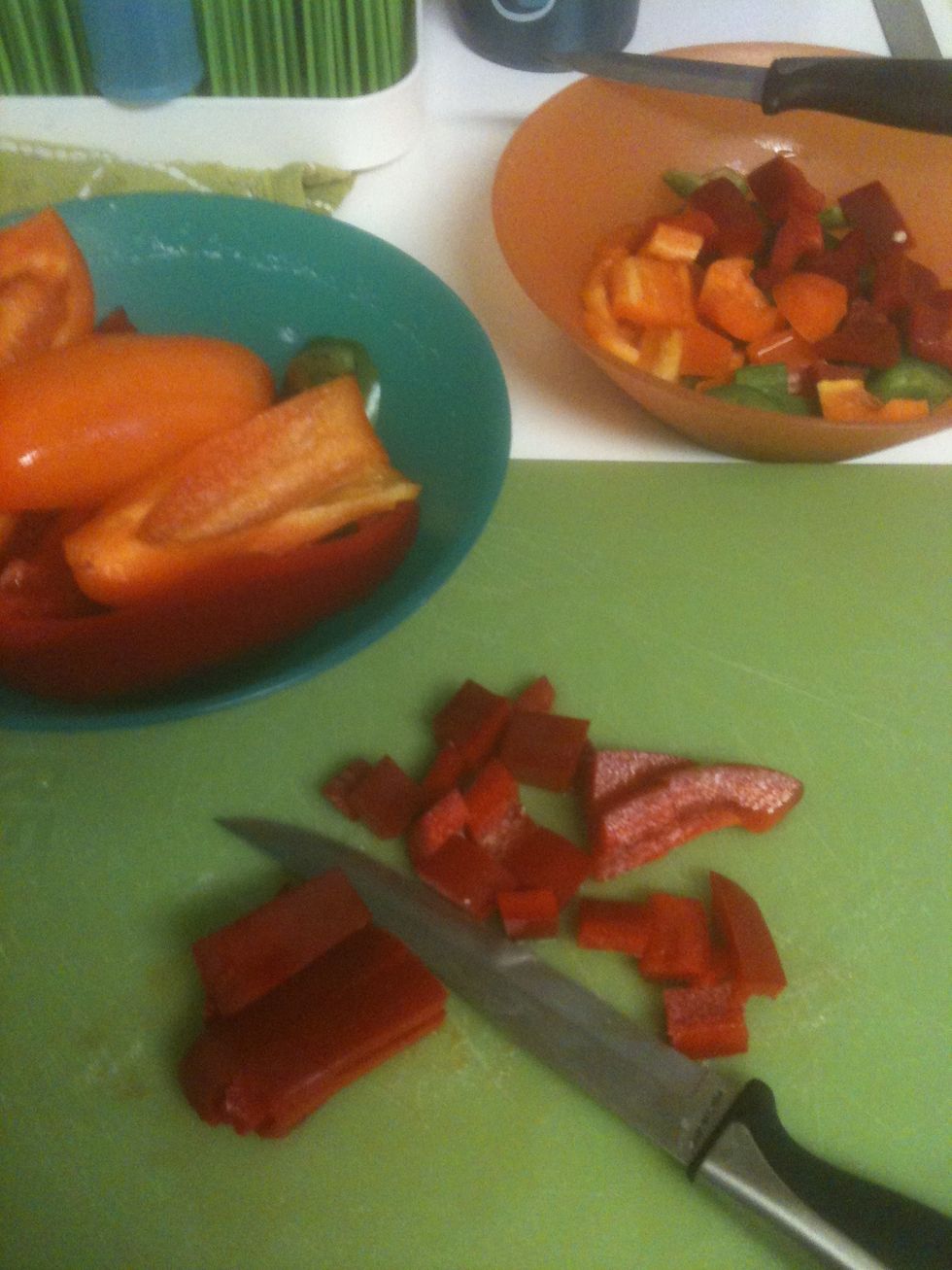 Chop 2 bell peppers and jalapeño as shown.
4 1/2 lb young chicken. Take chicken and clean it., take the insides out! Don't forget. Now, place chicken in a bowl and pour one can of beer. Sit over night. Optional: add vinegar salad dressing.
Preheat oven to 450 Cook chicken at 450 for 15 minutes then cook at 375 for 80 minutes. Pow awesome chicken.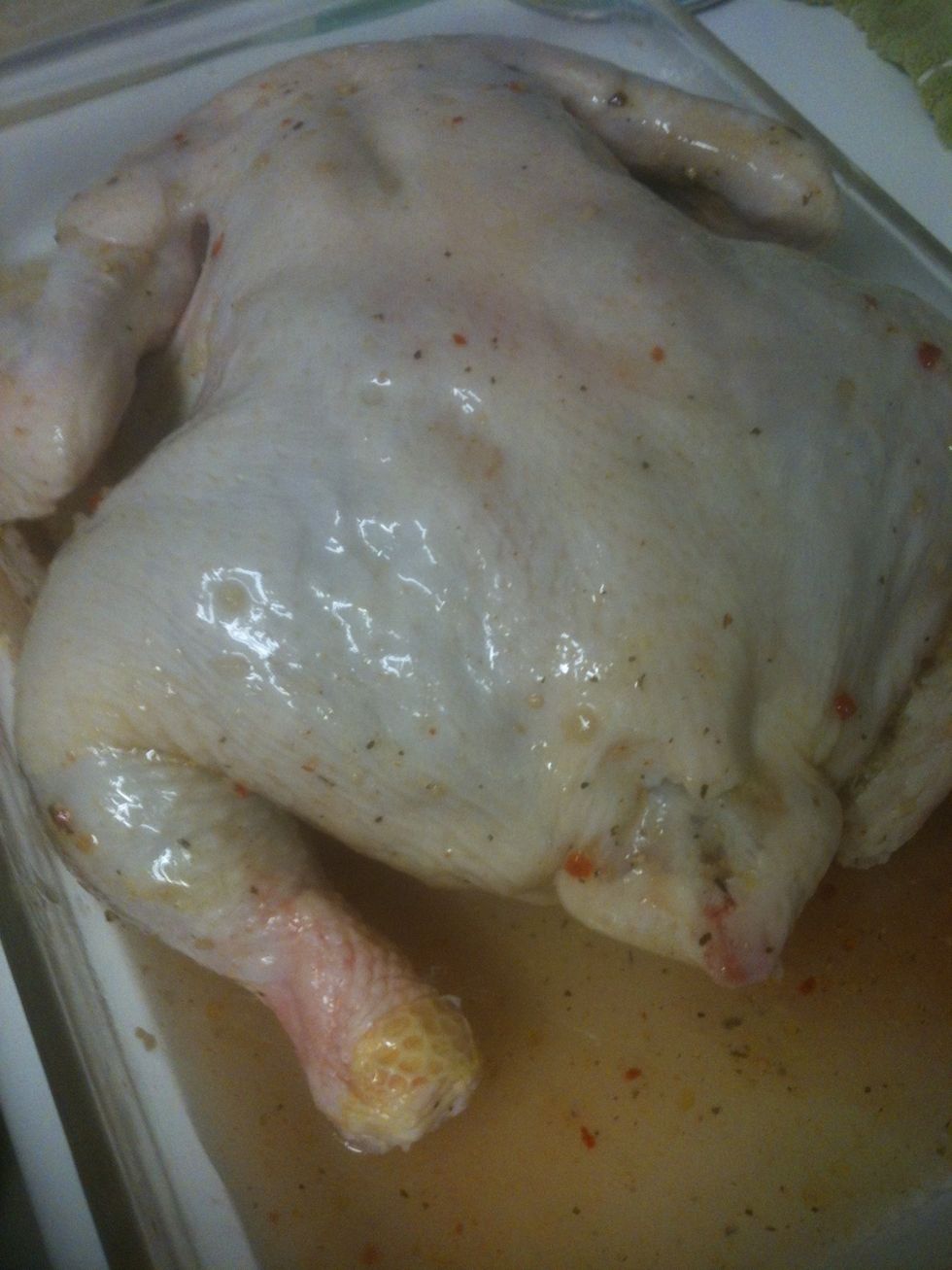 Place stuffed chicken in oven safe platter on the marinade.
Stuff peppers into chicken.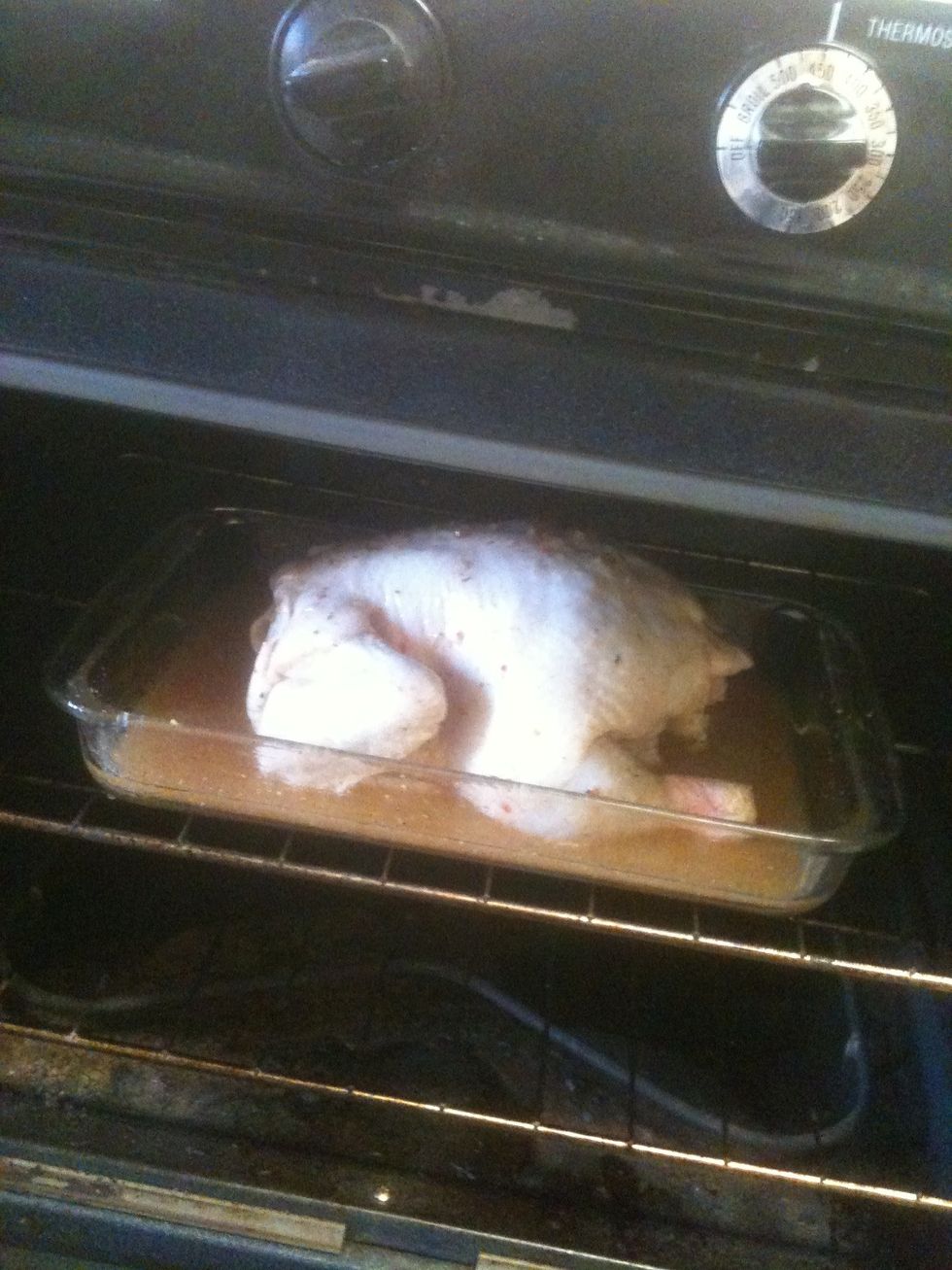 Place in oven at 450, only for the first 15 mins. Then 375 for 80 minutes.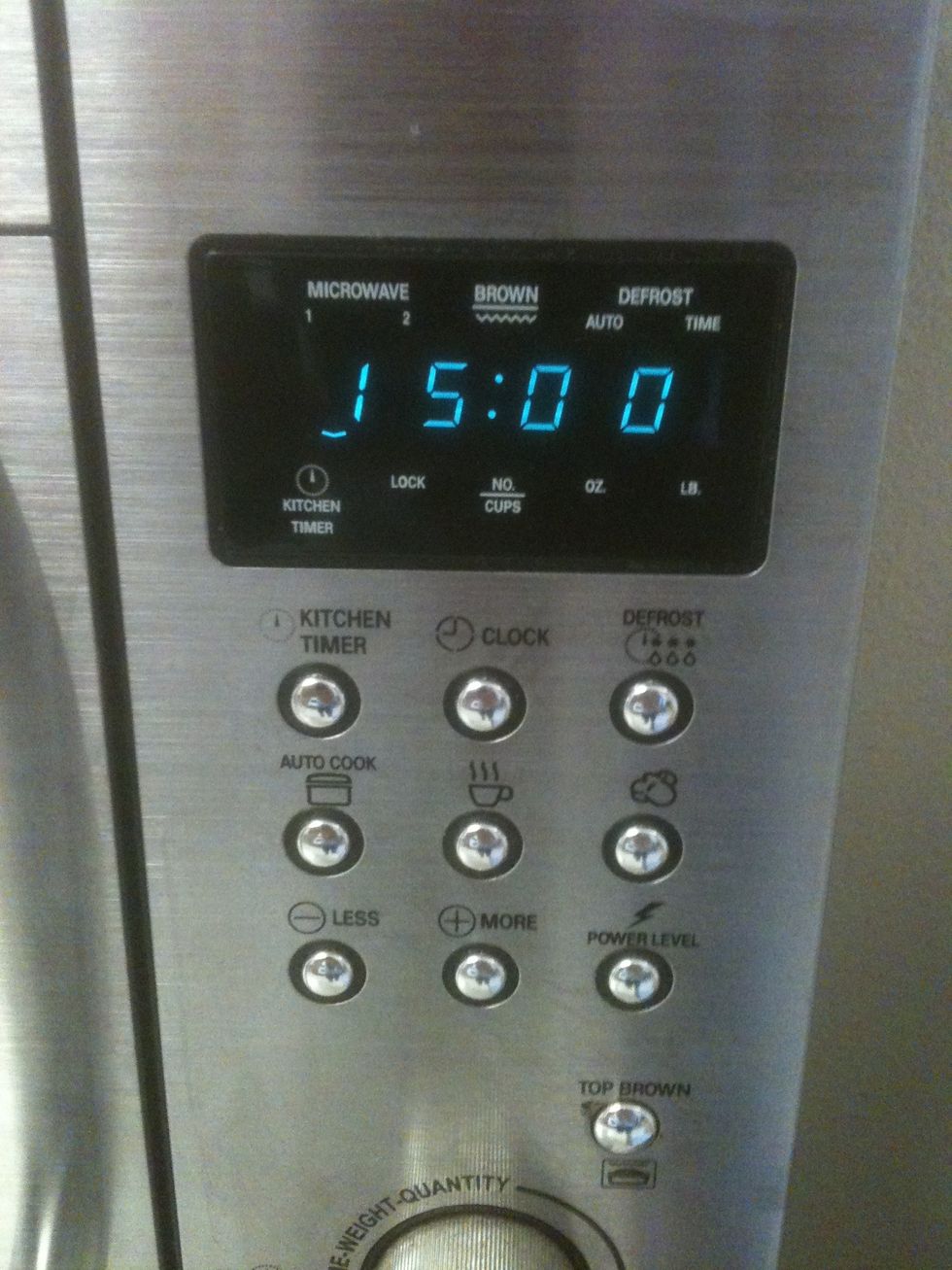 First 15 minutes coke at 450, then...
... Turn the heat down to 375 for 80 minutes. Check the bird occasionally thru out the 80 mins. Poke a knife or fork between the leg and torso near the back, clear fluid, bird is done. Eat up. ::)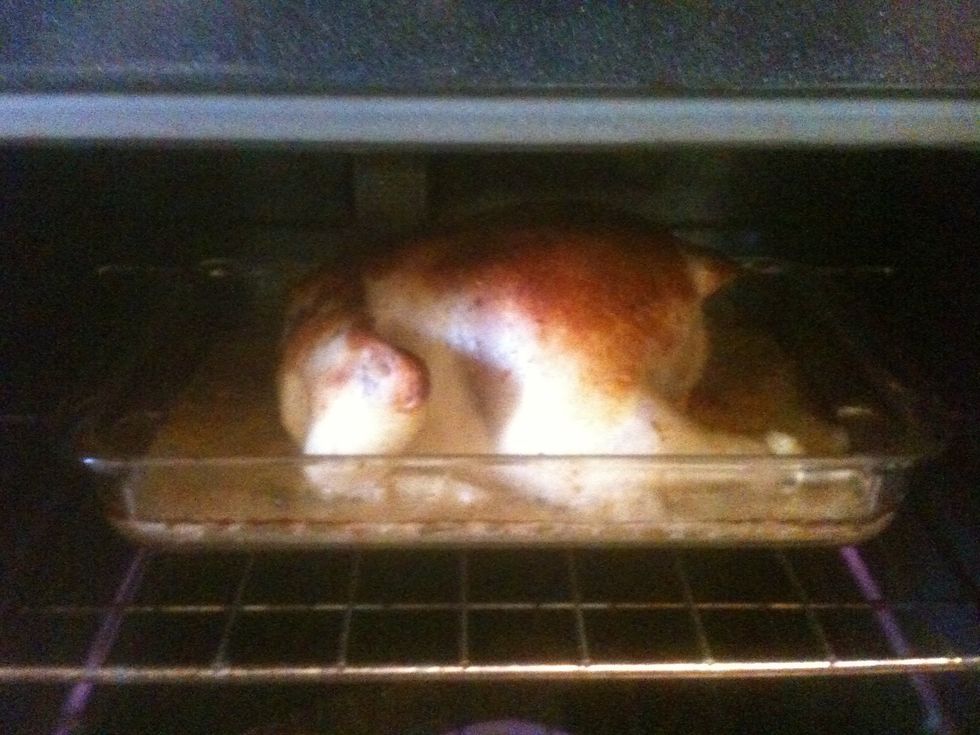 ...50 minutes into the cooking, all looking great! 30 minutes left. ::) smells awesome.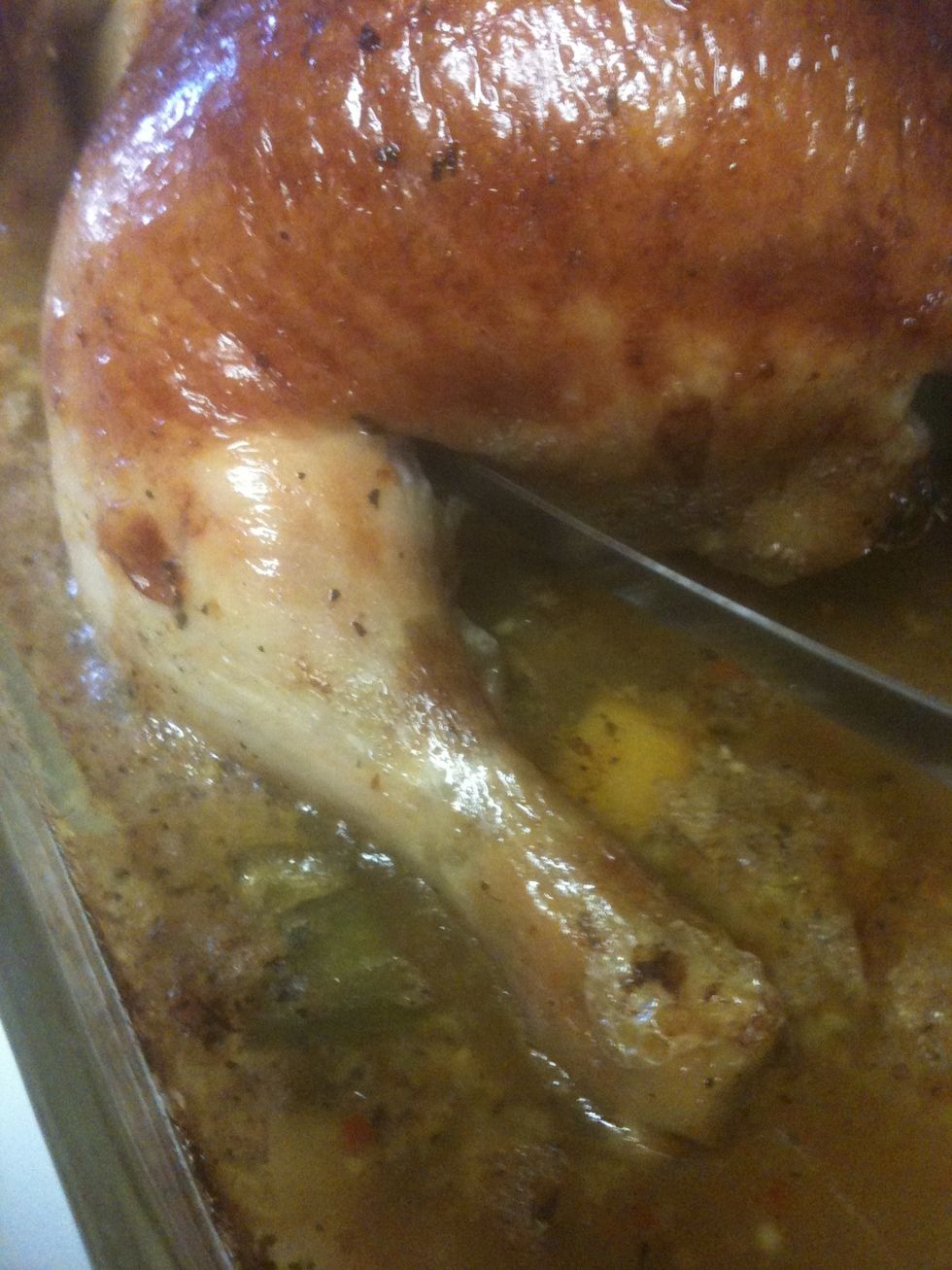 Poke a fork or knife here, if clear liquid comes out the bird is done.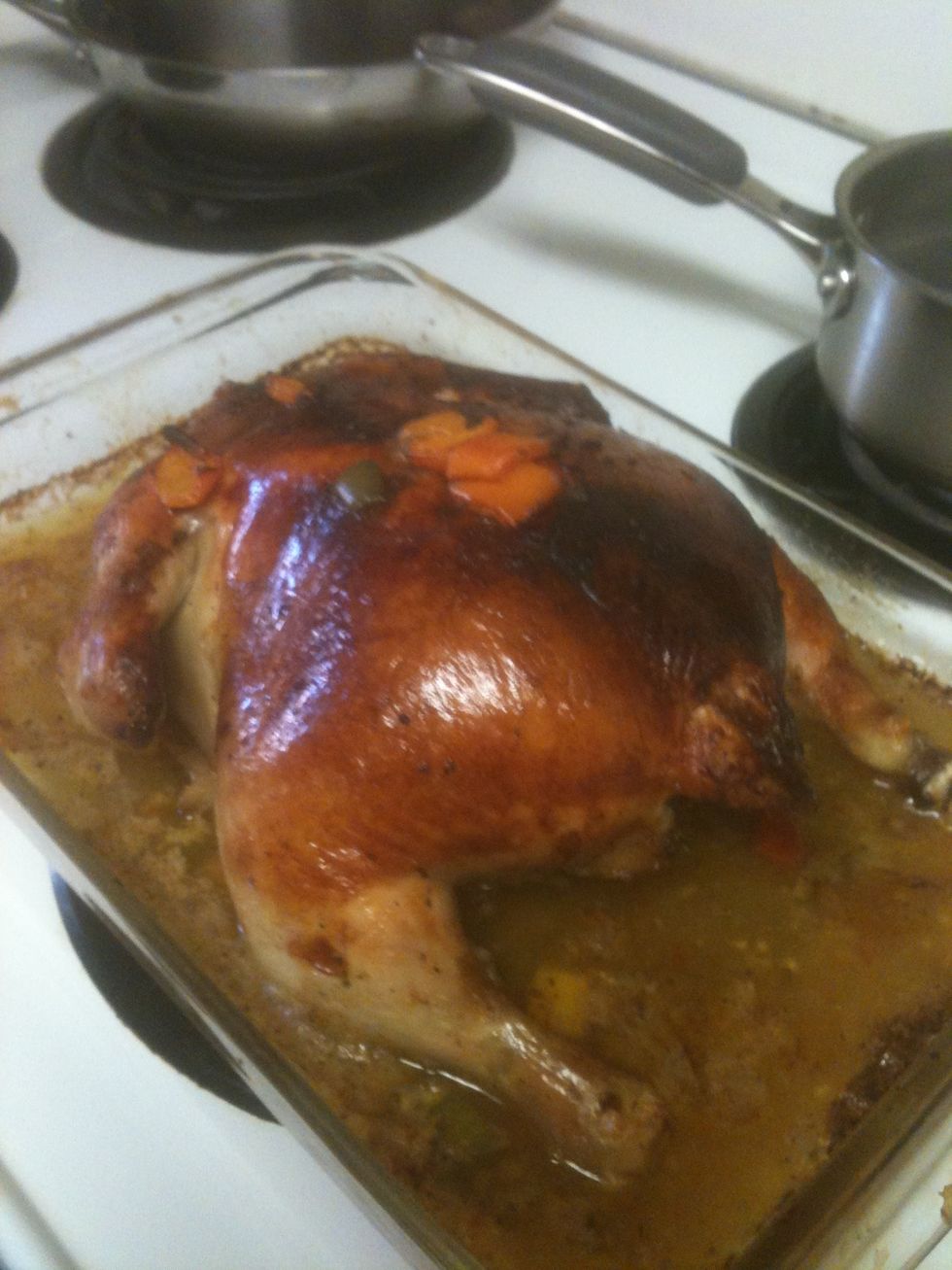 Nice beer bath.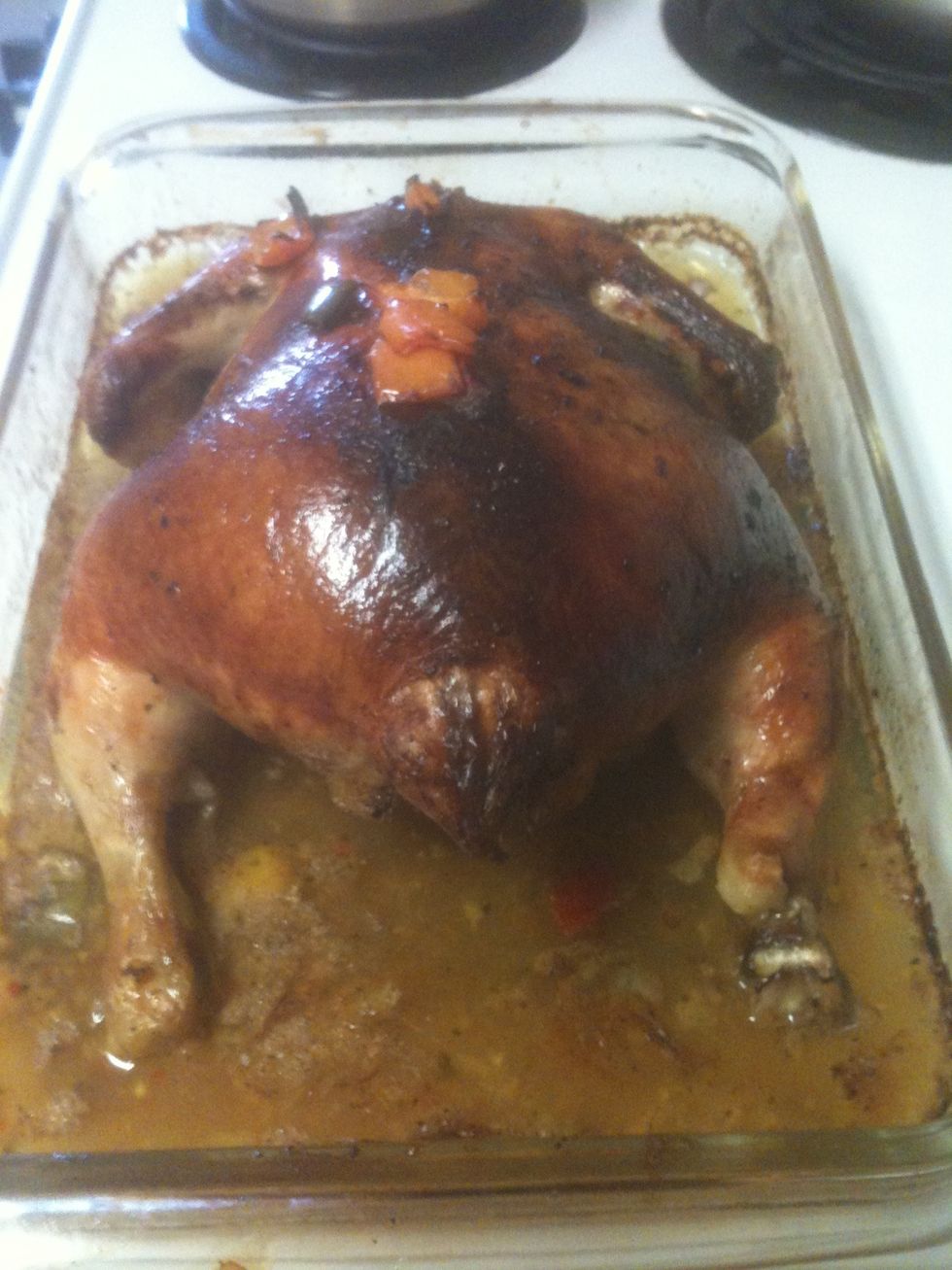 Perfect, ready to eat. ::)
Alternative step for chicken! ::)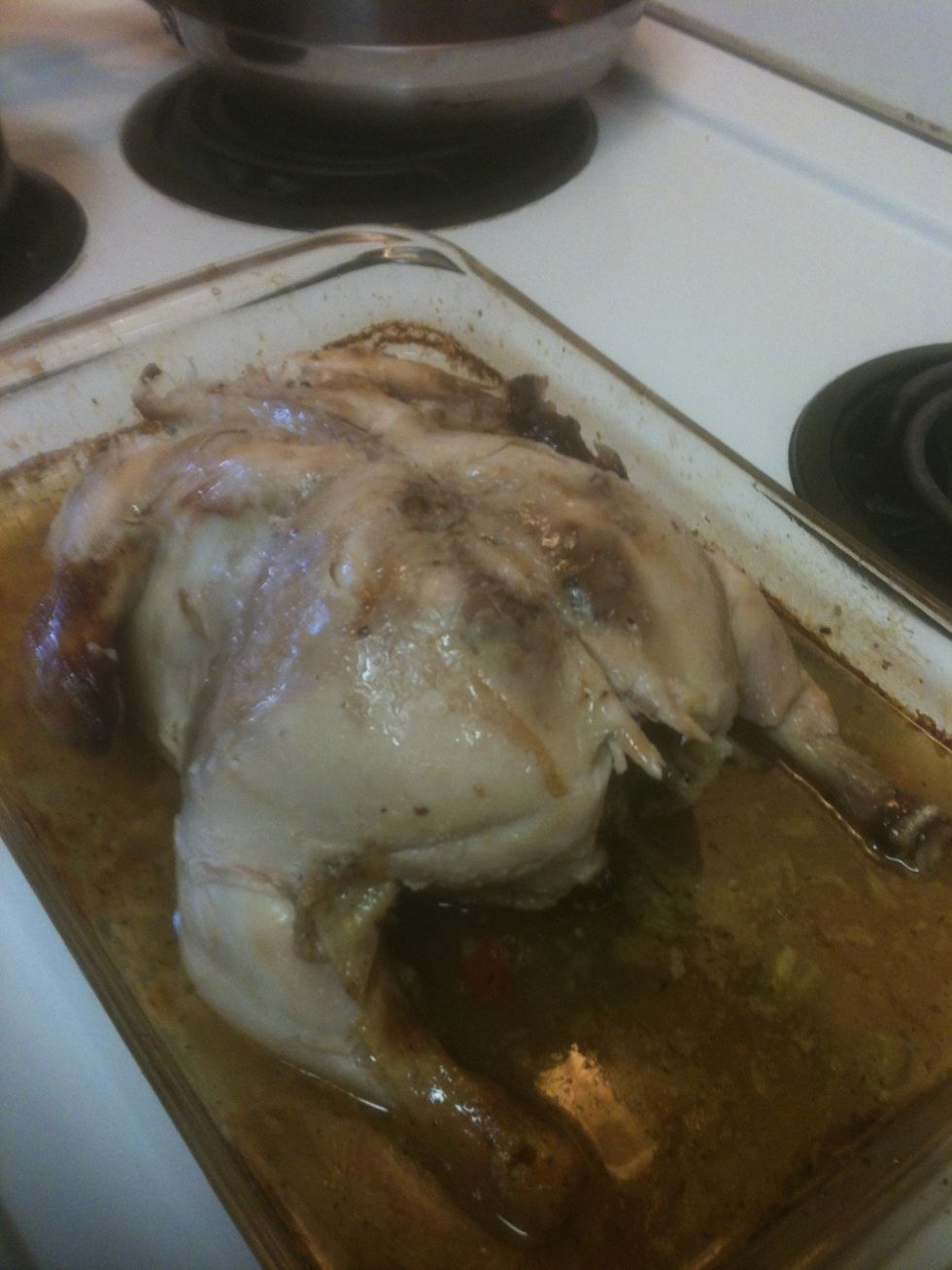 Skin the bird.
Shred all the meat in a bowl. Takes about 20 mins.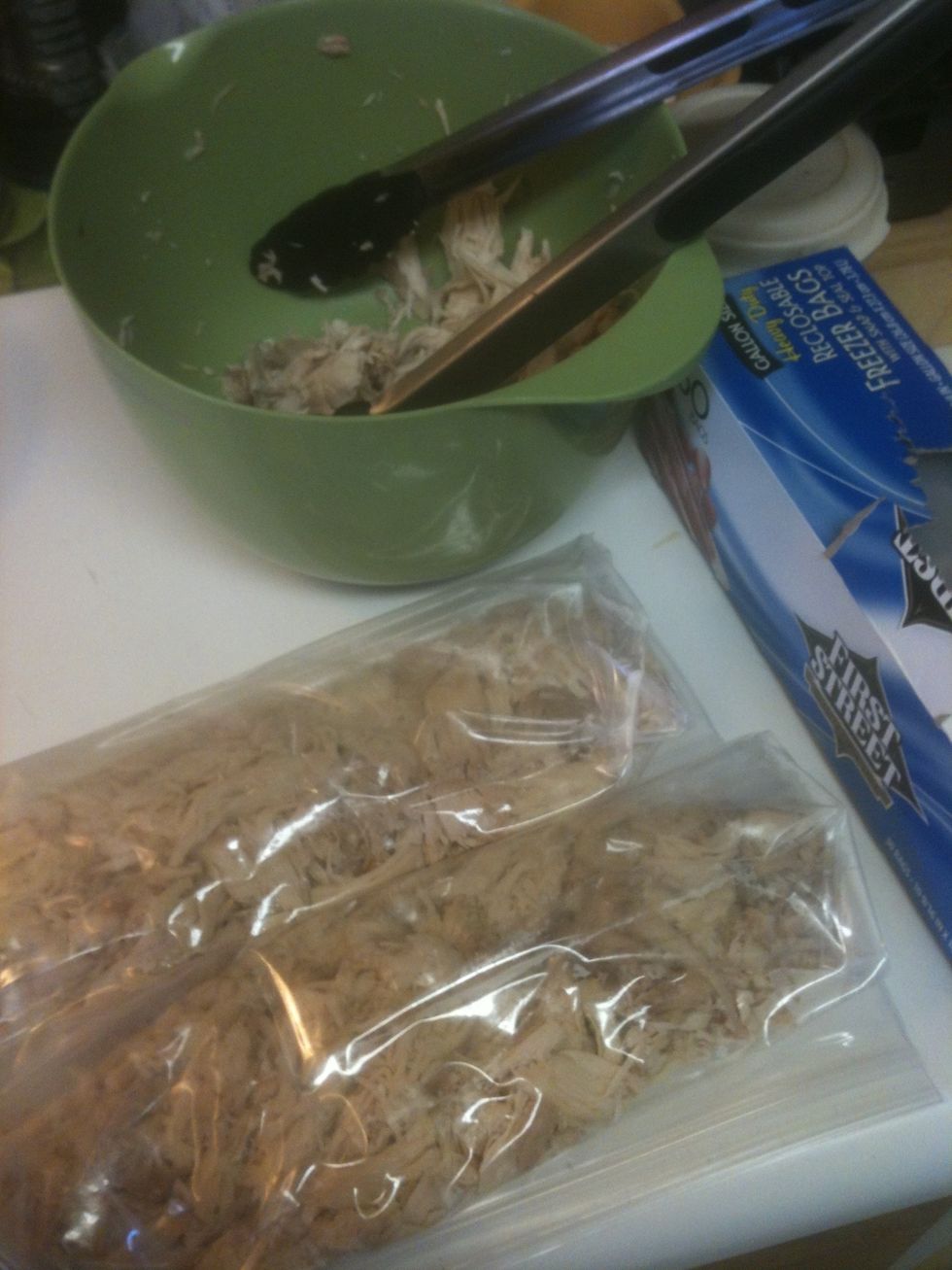 Bag the meat in freezer safe zip lock bags. A 2 1/2 lb bird usually gives ya 3 to 4 medium sized bags.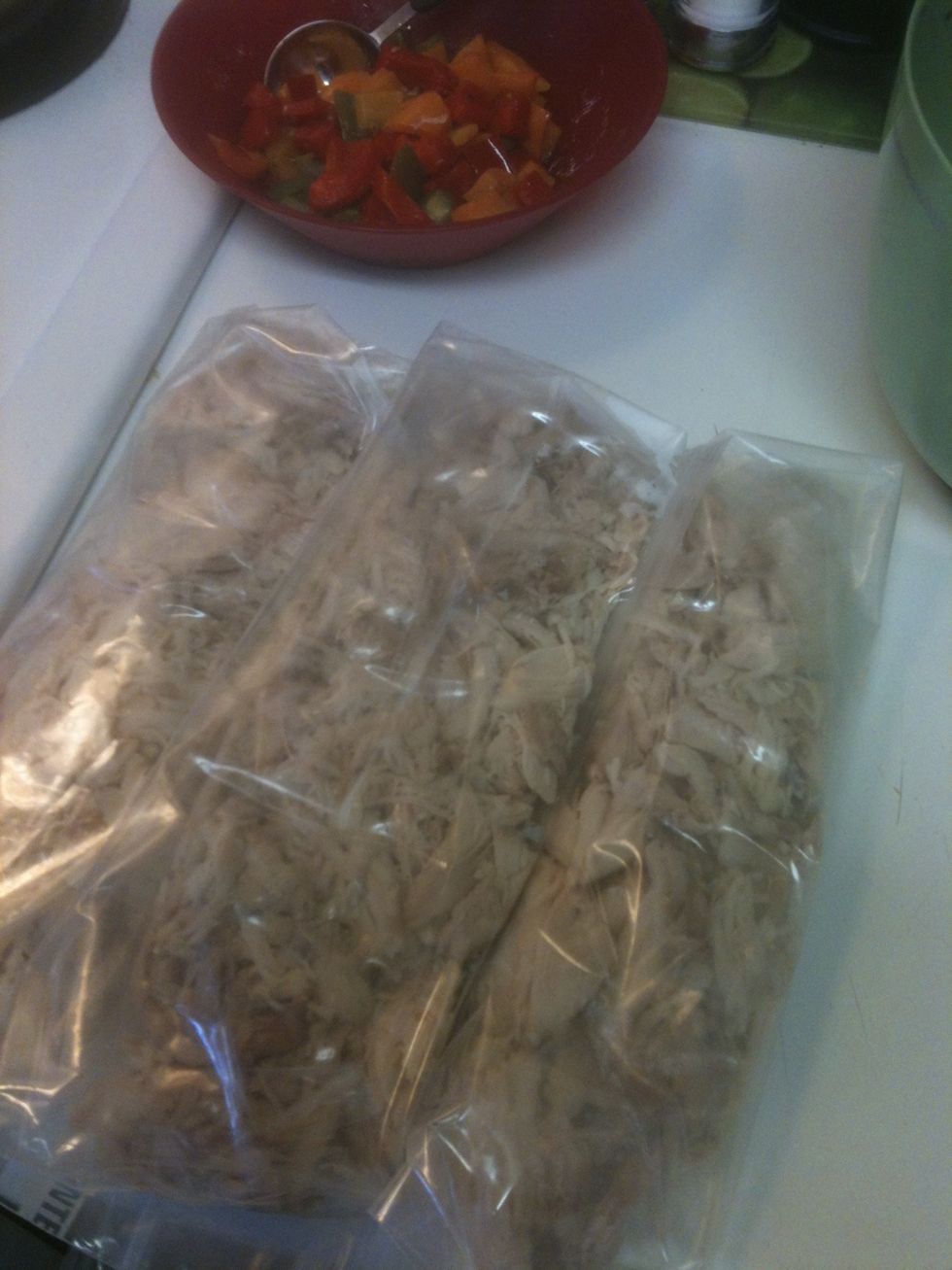 Place bagged meat in freezer. Ready to go!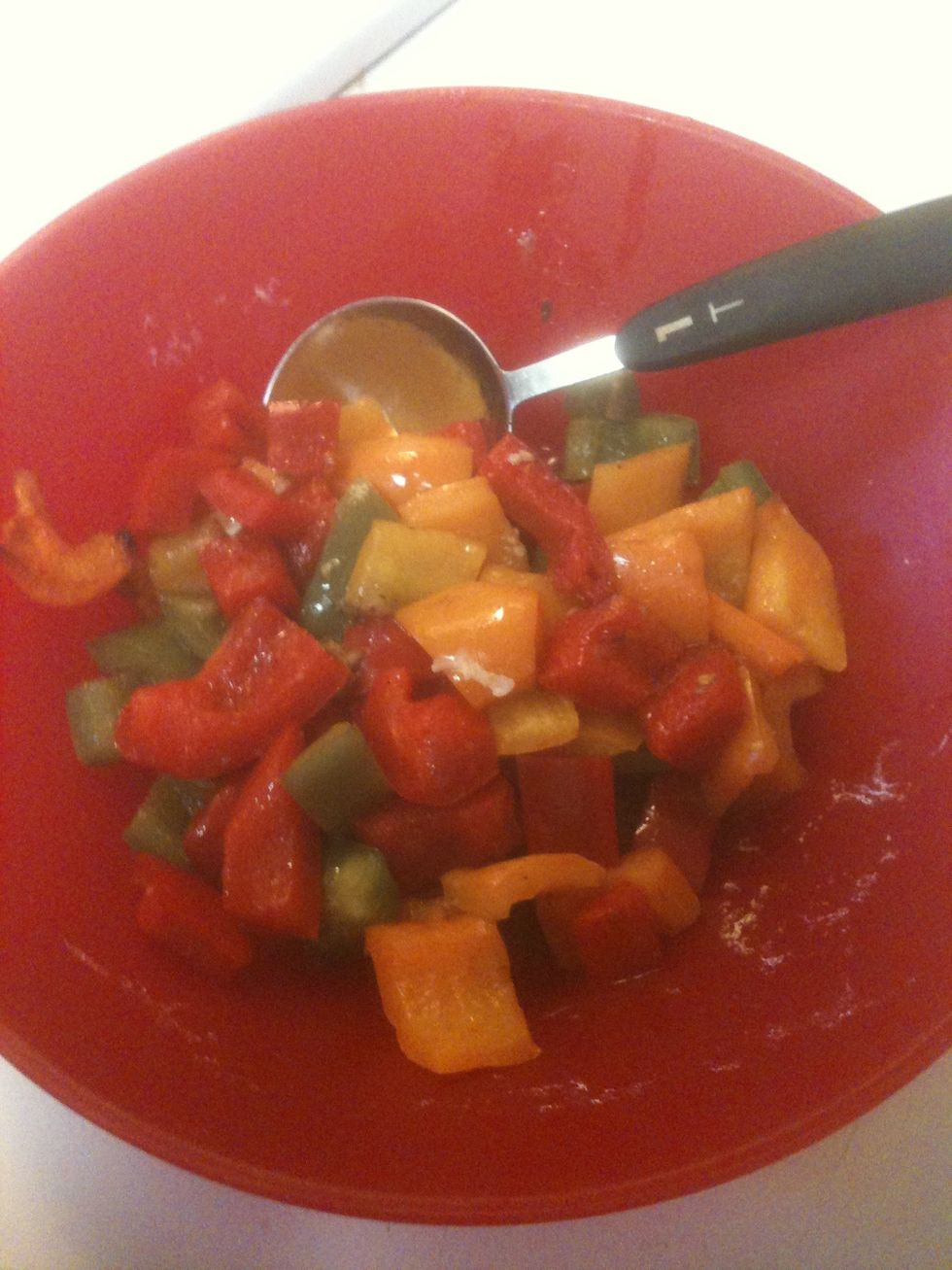 Remember the peppers? ::D now for the chefs prize!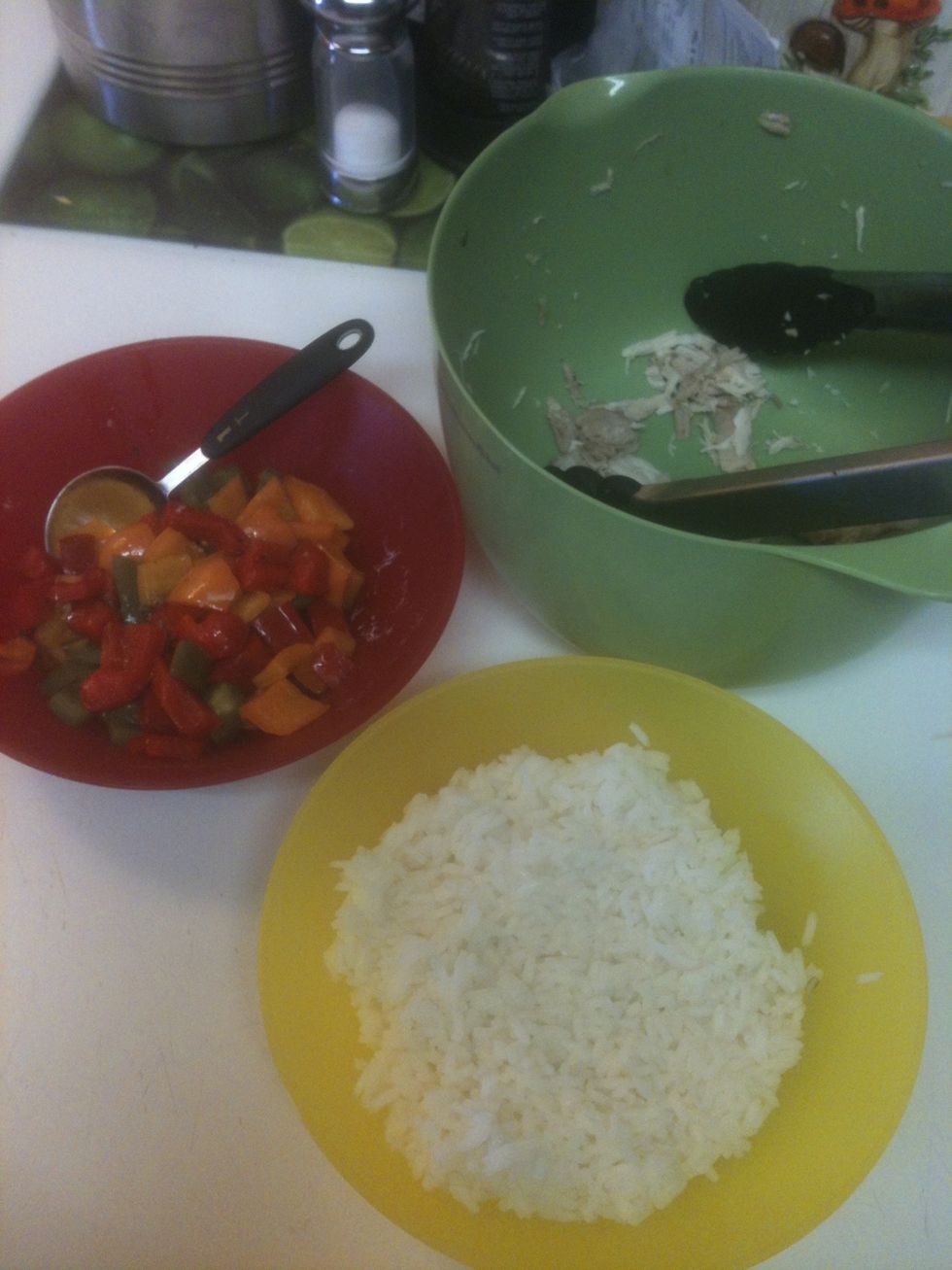 Boil some rice, save a little of the chicken and then add peppers. Pow!...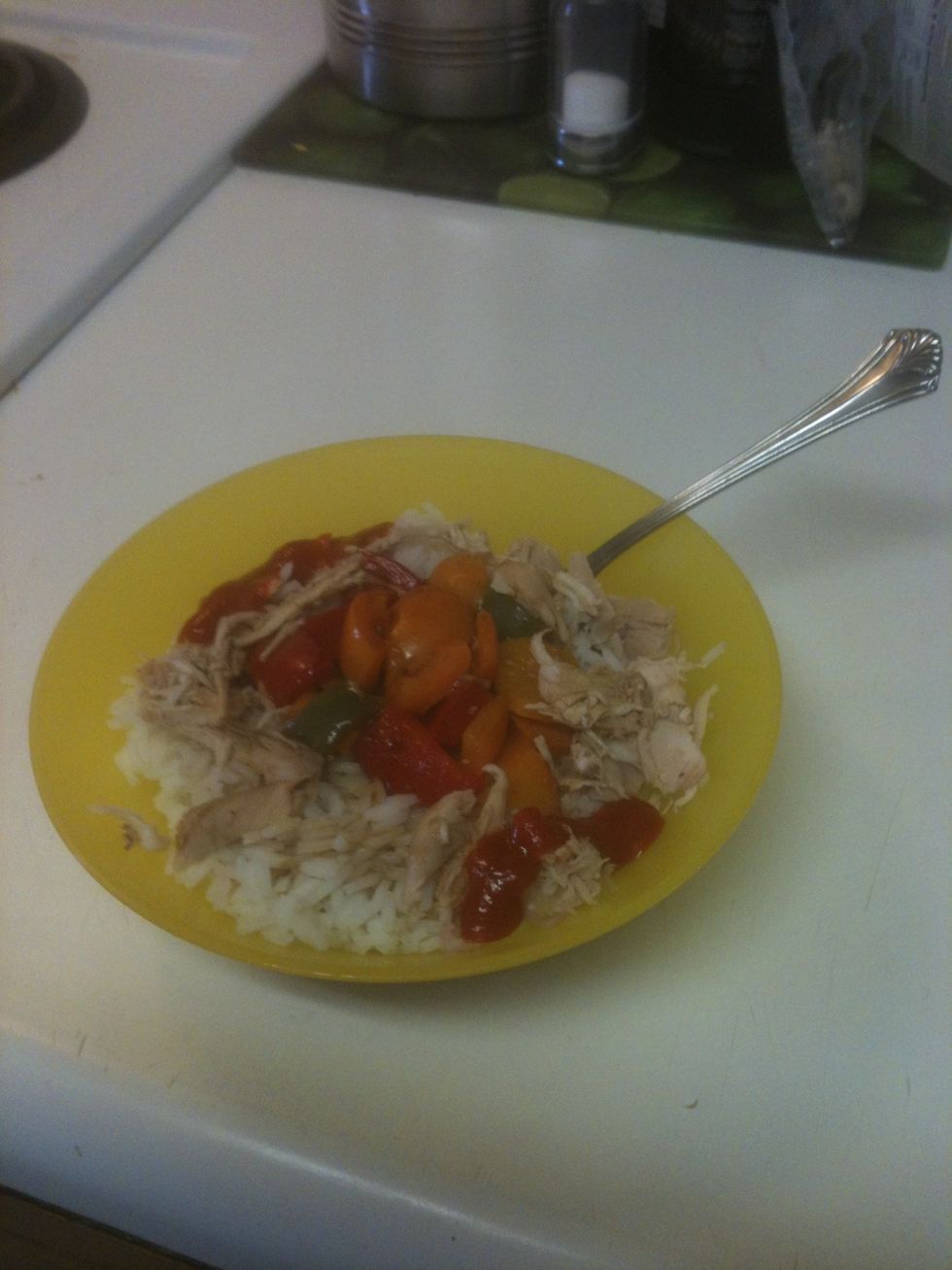 Chefs treat or share! Enjoy! ~ Glen Campbell
1.0 4+ lb Young Chicken uncooked
1.0 Beer, any flavor
2.0 Bell peppers, at least one red.
1.0 Jalapeno
2.0Tbsp Vegetable oil
2.0pch Garlic salt
1.0pch Pepper
Any other spices you like to baste on the outside.