Mix 2 tbs of sugar, 1 cup of floor, a pinch of salt, and 75g of cold butter...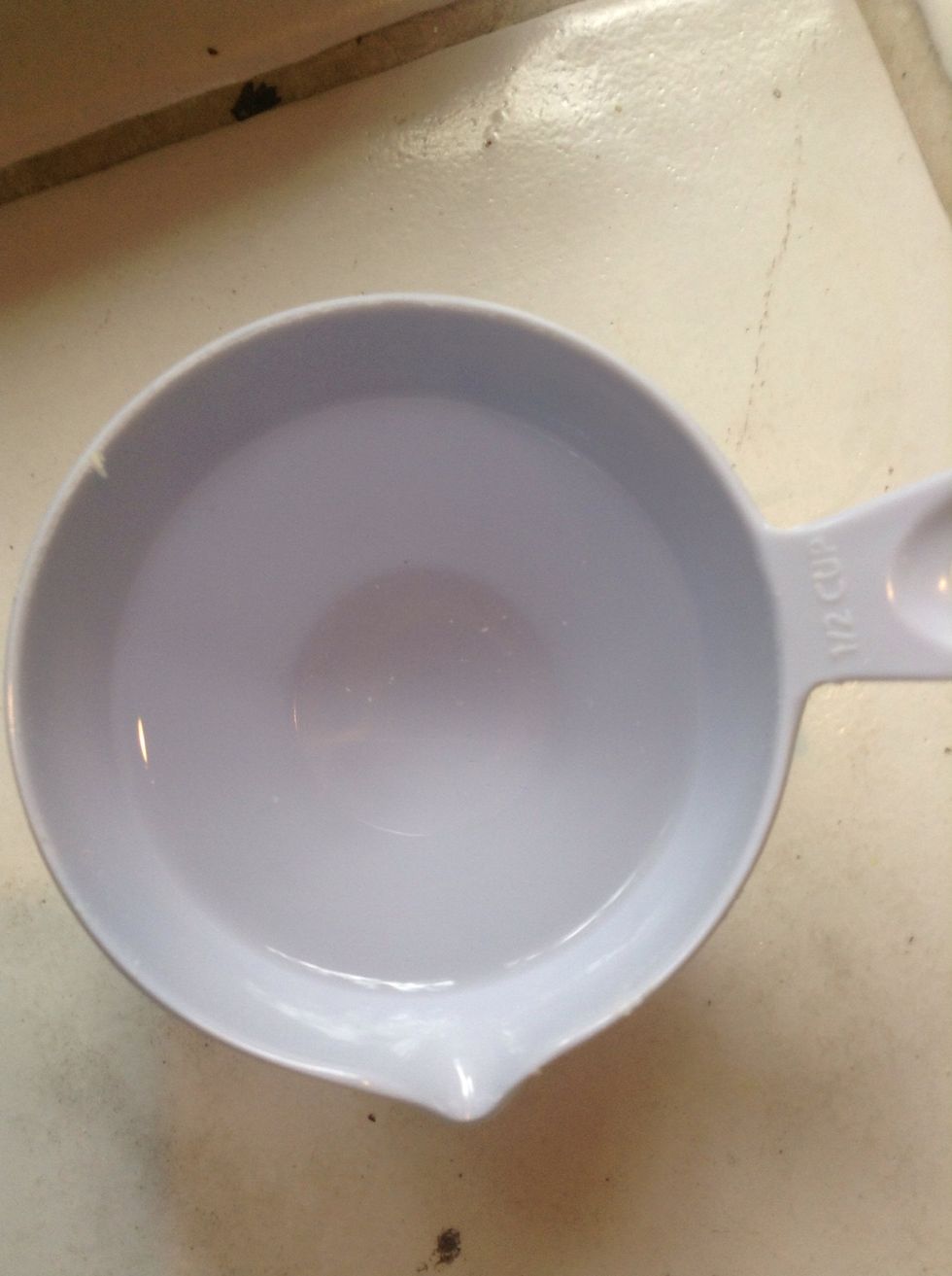 Gradually add 3 tablespoons of cold water to the mix
The dough should not be too dry, if needed you can add more tablespoons of water..👌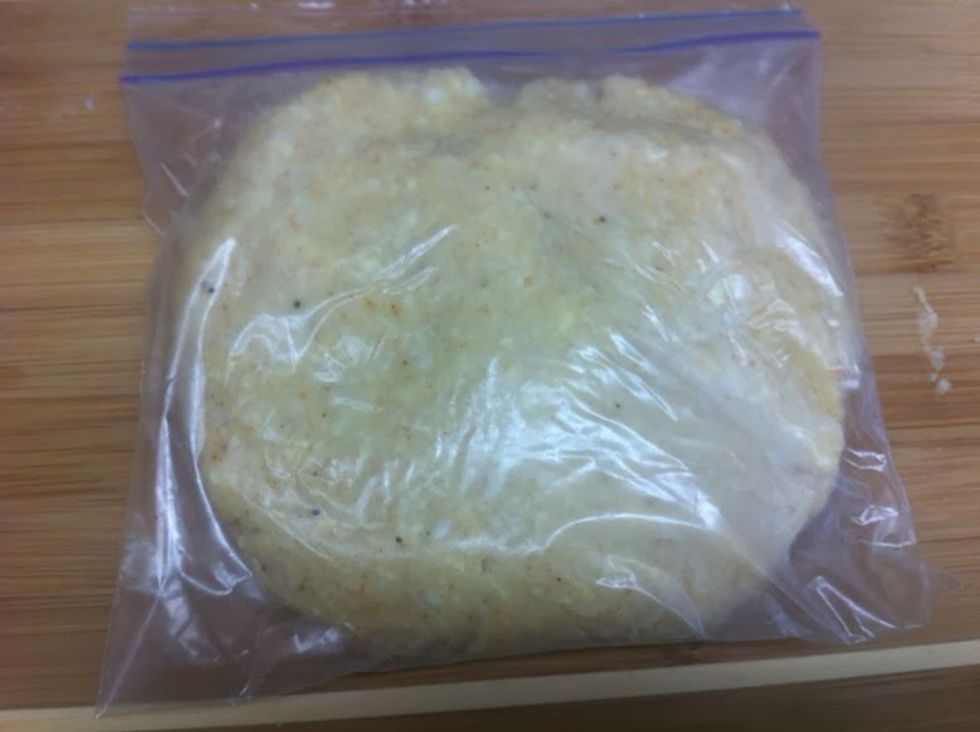 Put your dough in a zip bag into the refrigerator for at least 30 min.🕛👉🕧⏰😜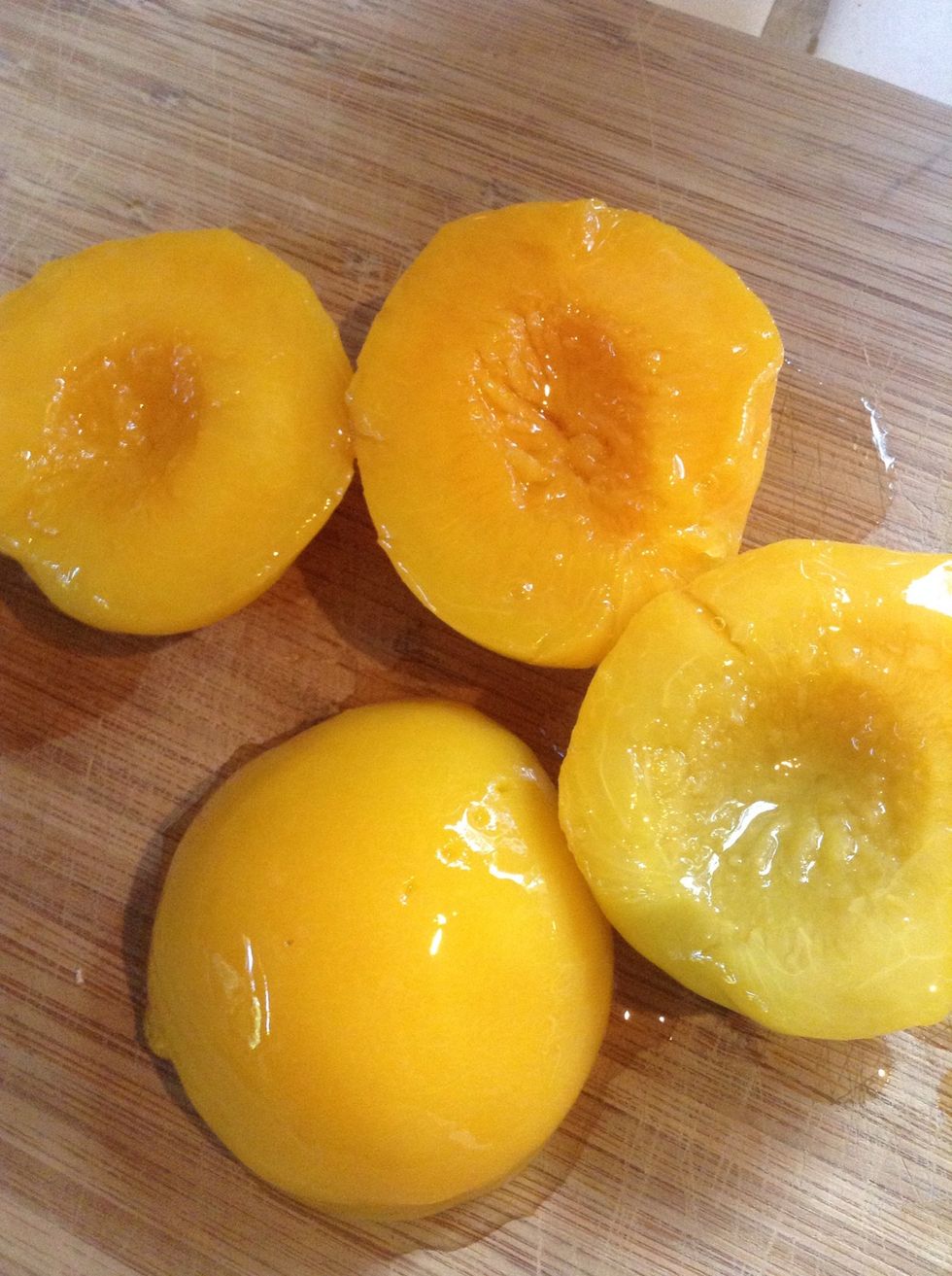 While the dough is in the fridge, star cuting the peaches in slices.. 🍑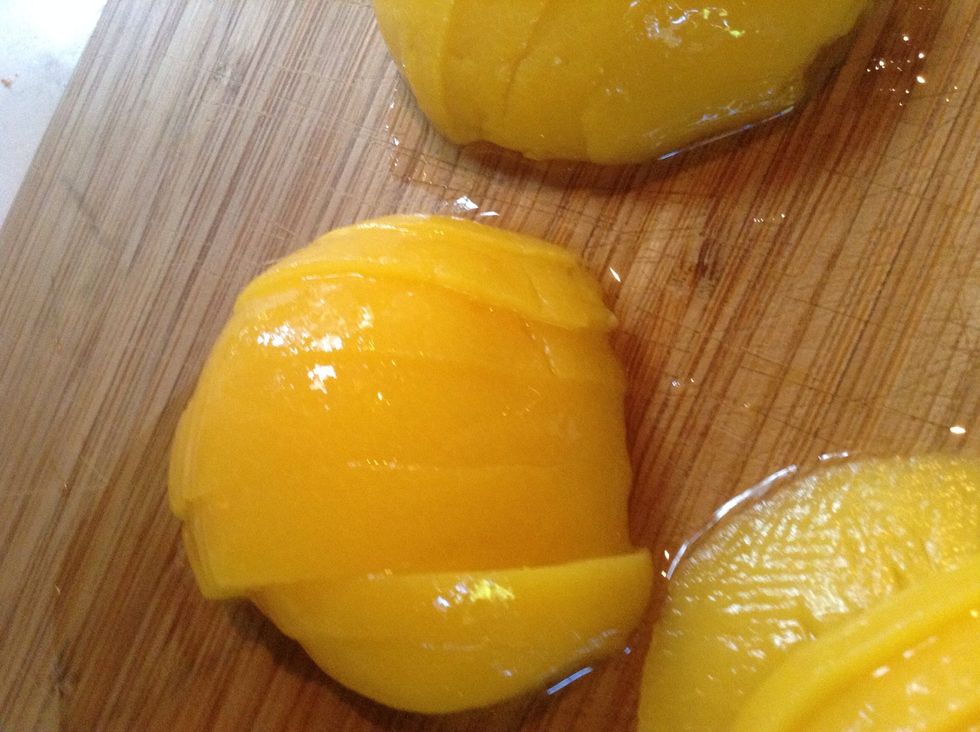 A little bit thinner than mines so you can put more in each individual pie🍰!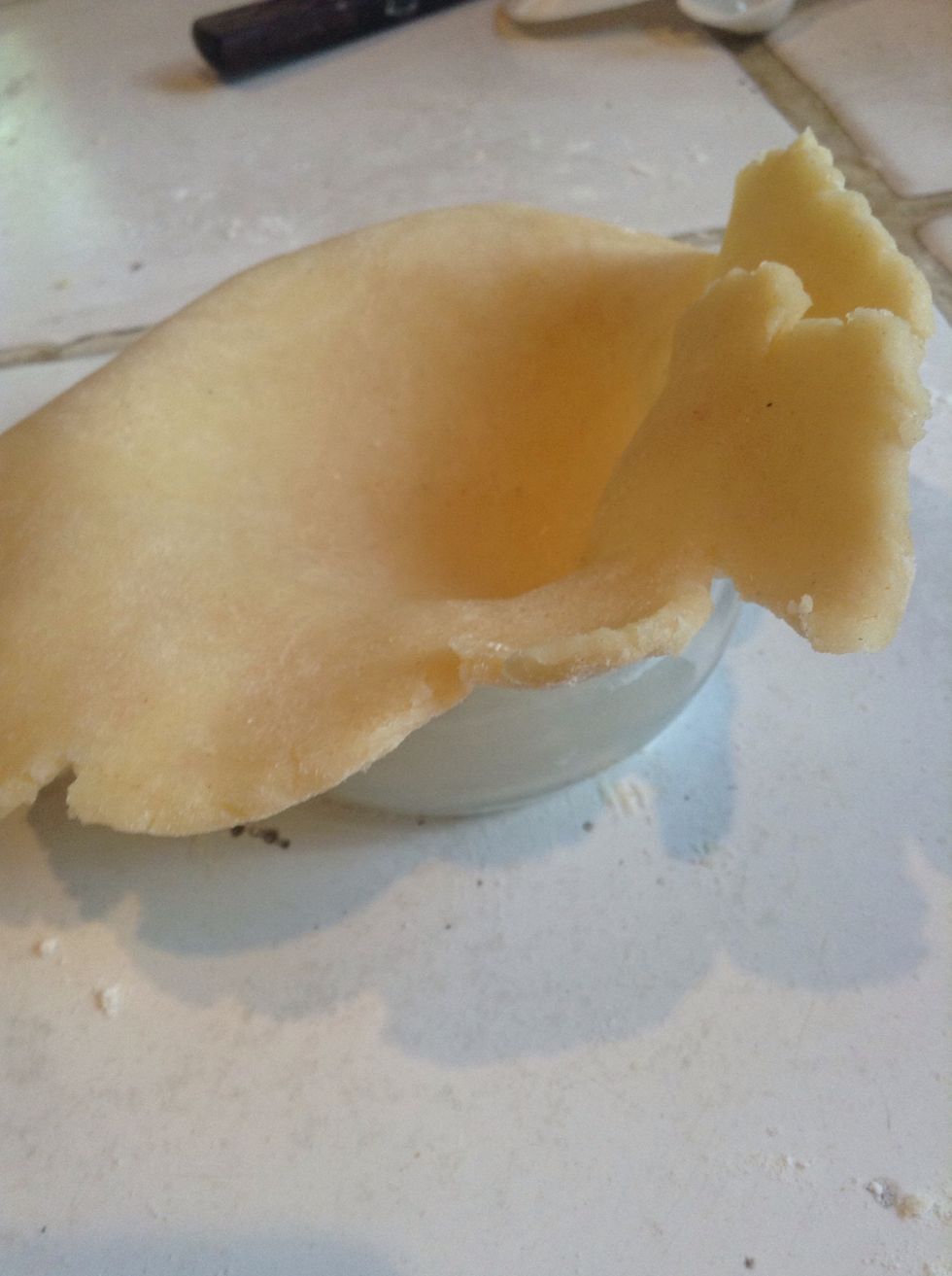 Cut the dough so you can fill each recipient, or use the entire dough for a big and normal pie😉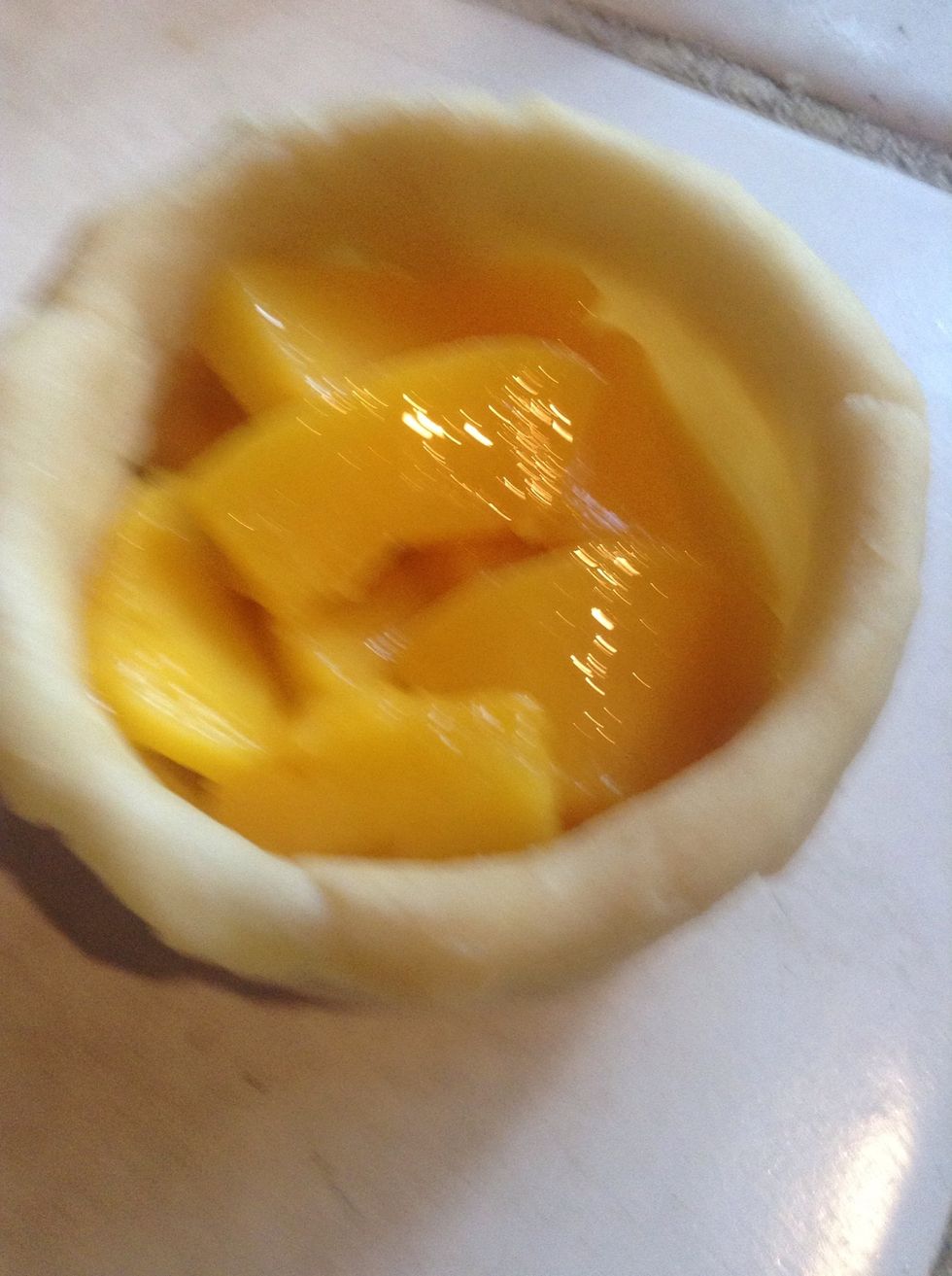 Add peaches slices to each recipient as many as you want!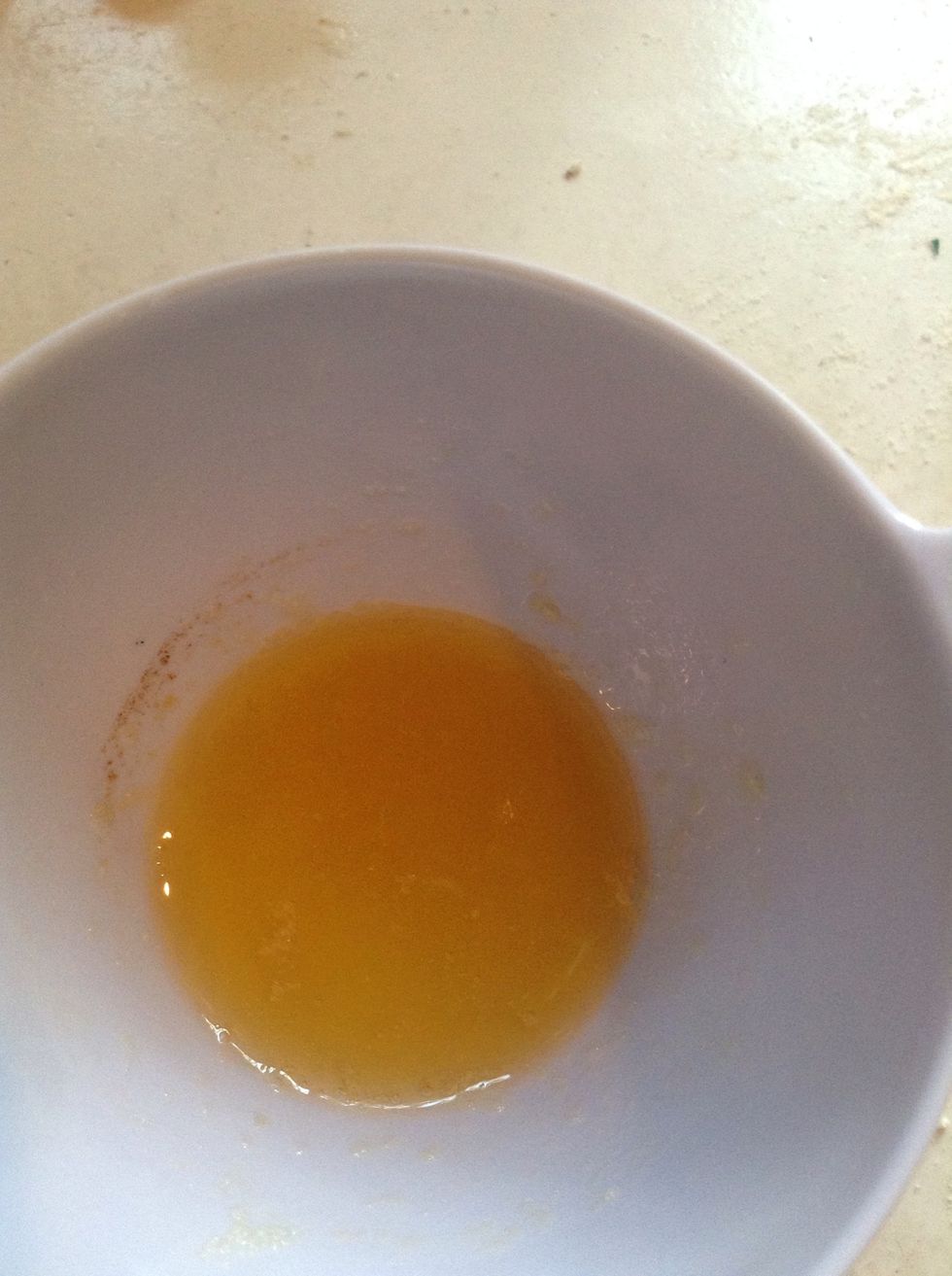 Melt the last 3 grams of the butter with a tablespoon of sugar,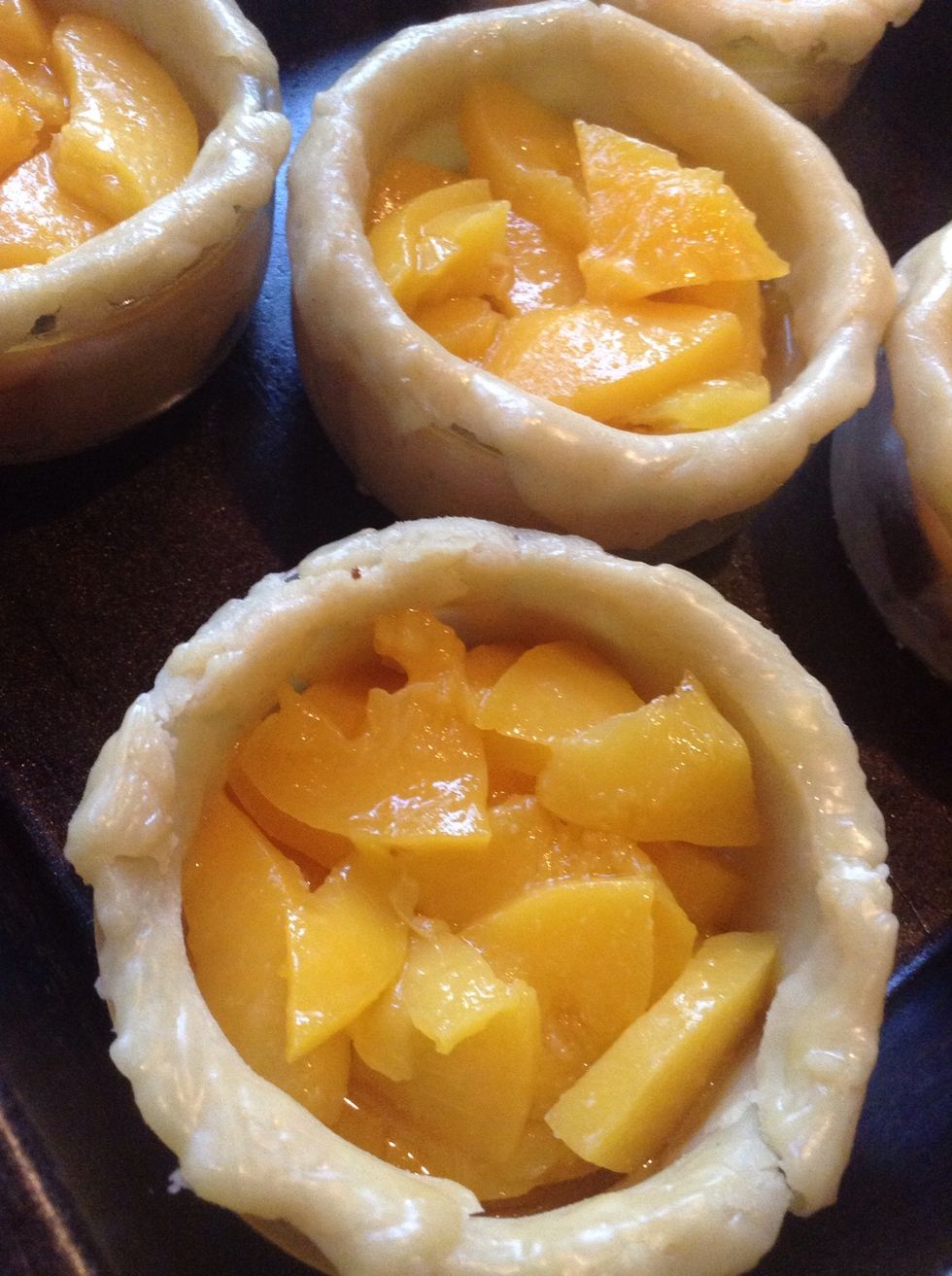 and glaze the pie's borders!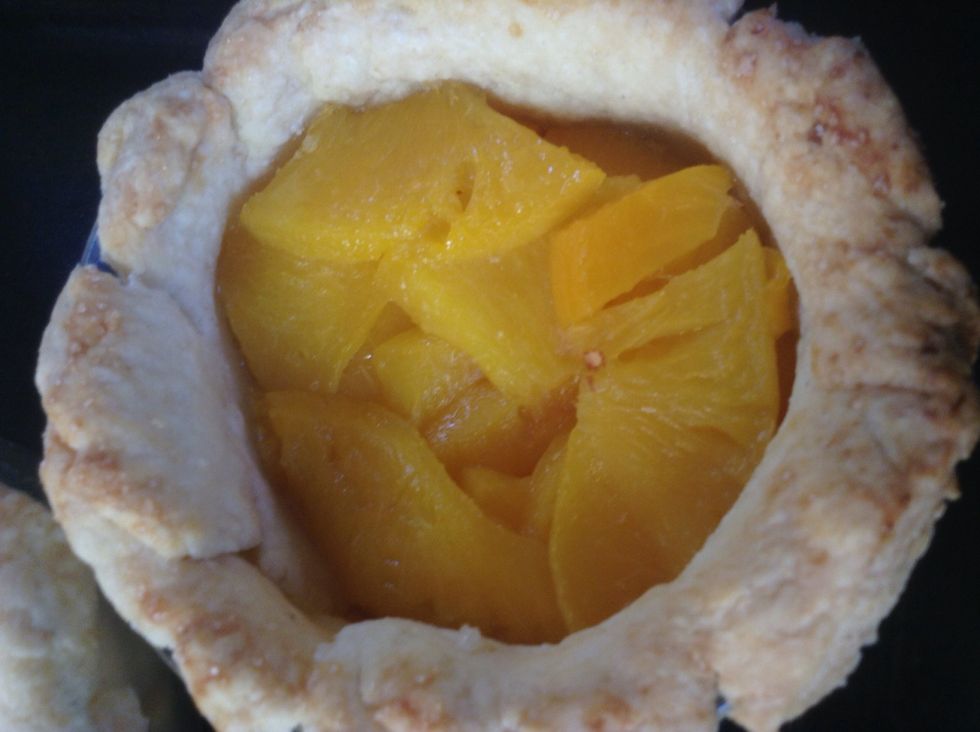 Put in the oven at 150 •C for 40 minutes!
Delicious!!!😍 You can add a little bit of vanila icecream!
1.0c Flour
1.0pch Salt
3.0Tbsp Sugar
3.0Tbsp Cold water
78.0g Butter
4.0 peaches in syrup