How to cook a panko-herb crusted rack of lamb
Panko, mustard, fresh herbs, and tender lamb what's not to love?
13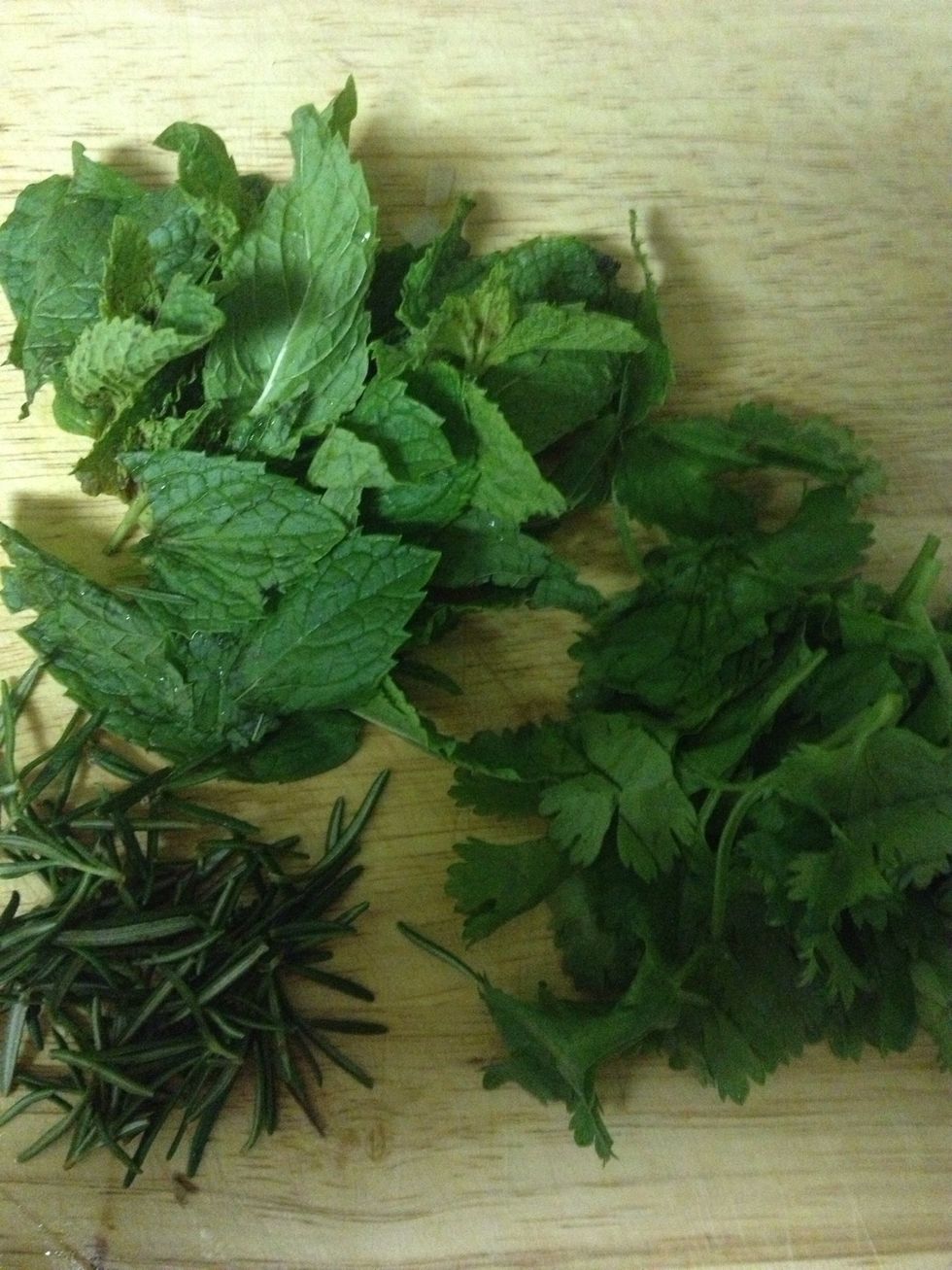 Get your herbs destemmed, washed, and dried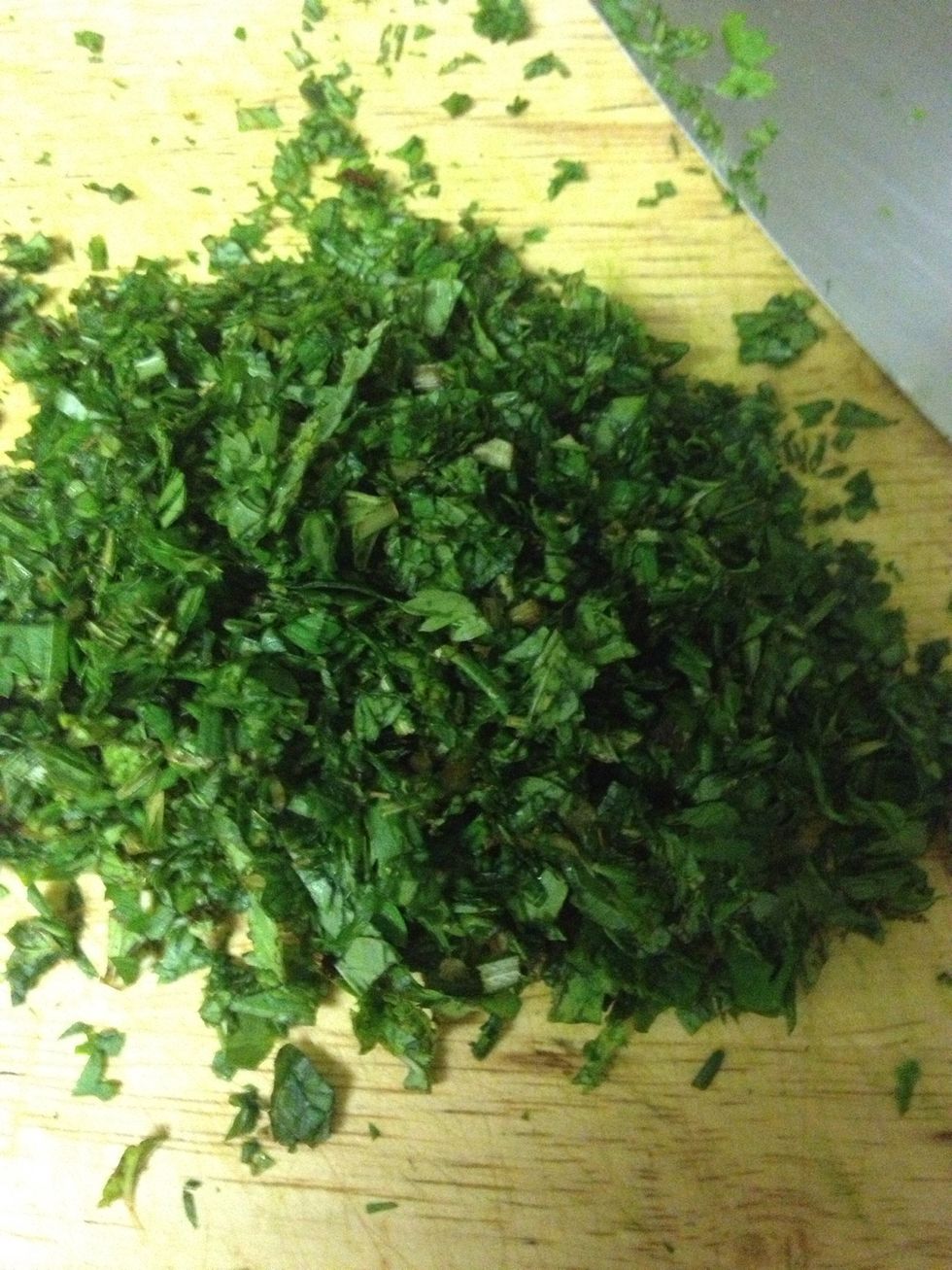 Chop em up fine like so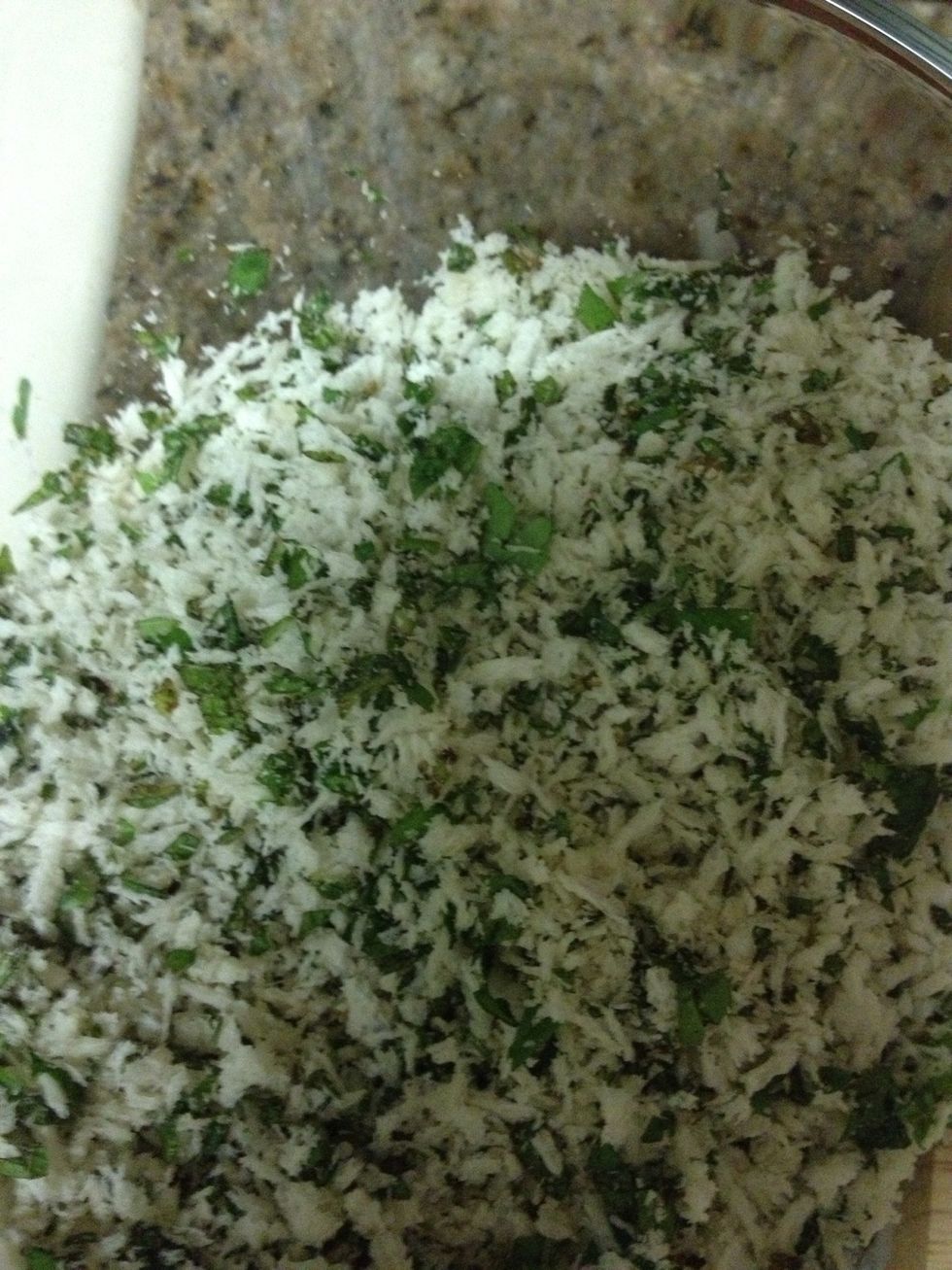 Add the herbs to the Panko and add 1/4 tsp of salt and pepper
Let the rack sit at room temp ~30 minutes, and sprinkle with 1/2 tsp of salt and pepper.
Heat an oven safe frying pan such as cast iron on high heat, add 1 tbsp of a high heat oil and brown the rack on all sides for 3-4 mins. You might need to hold the rack to keep it from tipping.
Brown on all sides like so.. FYI: Lambs are young sheep under a year old.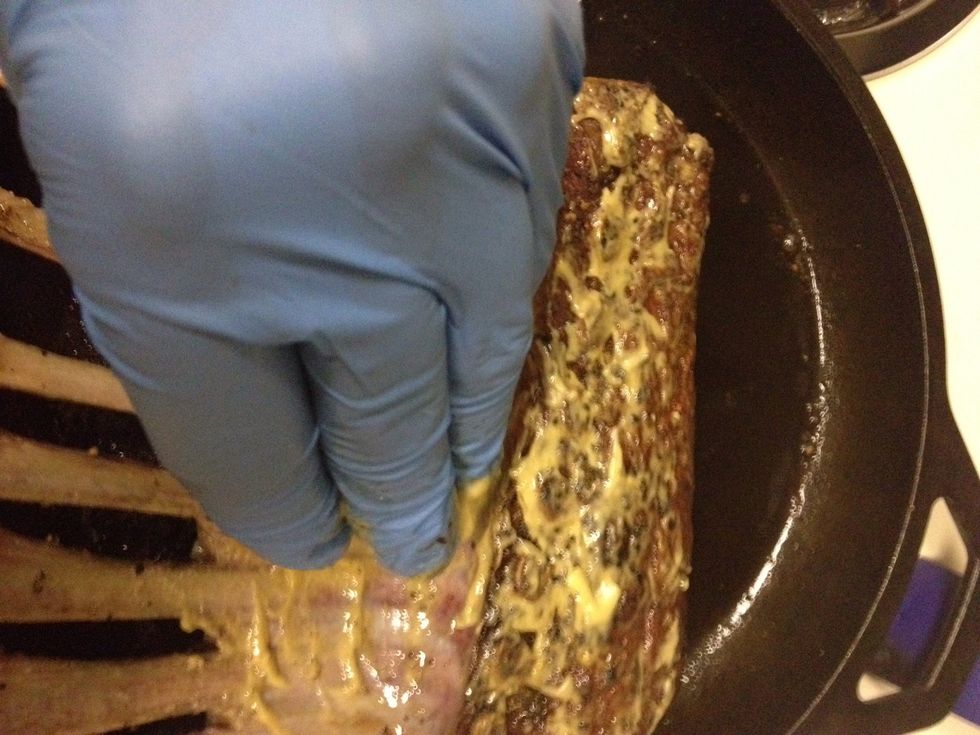 Once browned coat all sides with mustard.
Then pat on the Panko herb mix on all sides, leaving the meaty side up in the pan.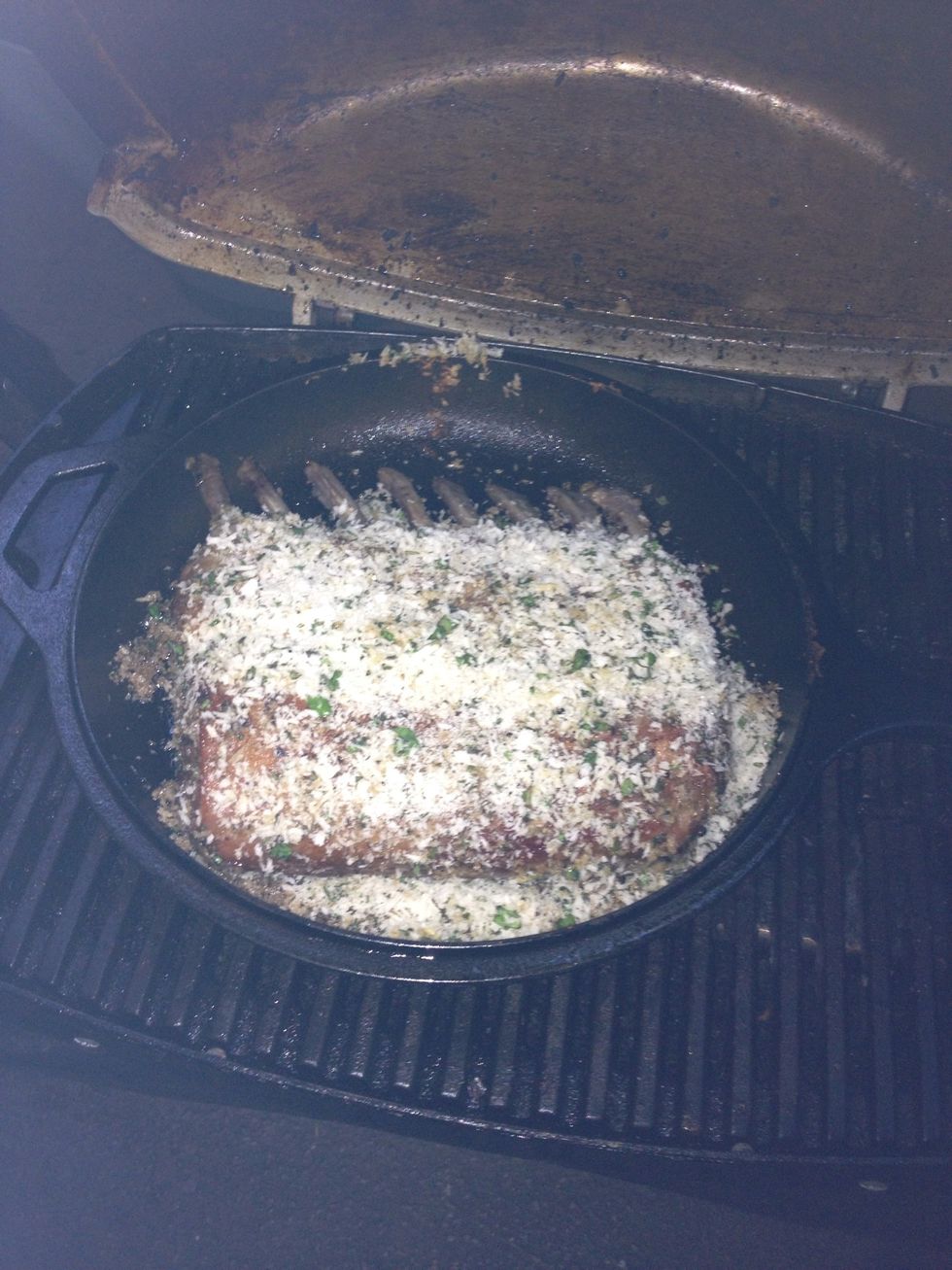 Typically I cook the rack like this in the oven at 400F for 20 minutes or so, but its been too hot! I cooked this rack on my grill, with the lid closed for 20 minutes on medium heat.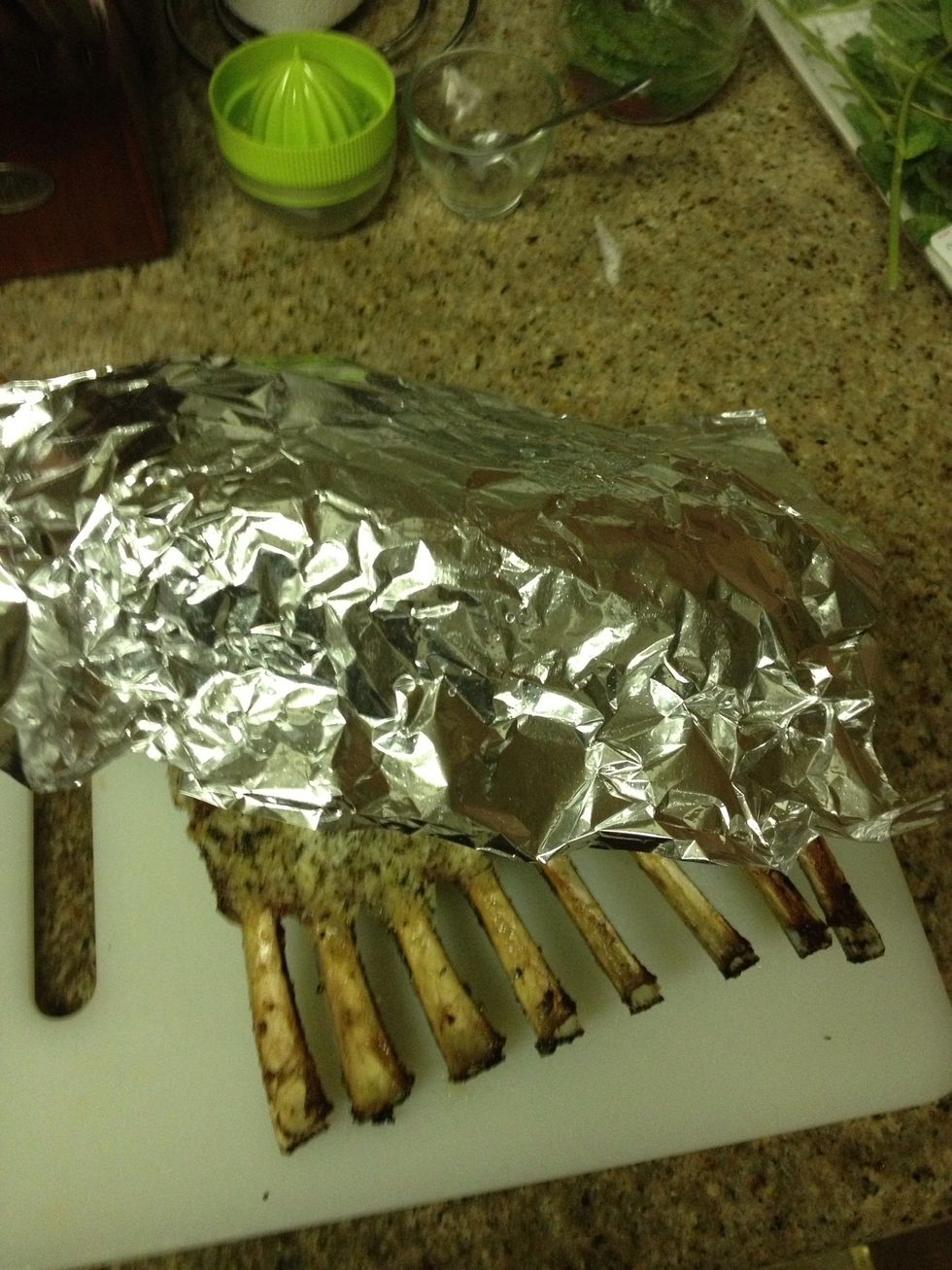 Always rest lamb to redistribute juices, tent in foil so it doesn't lose too much heat.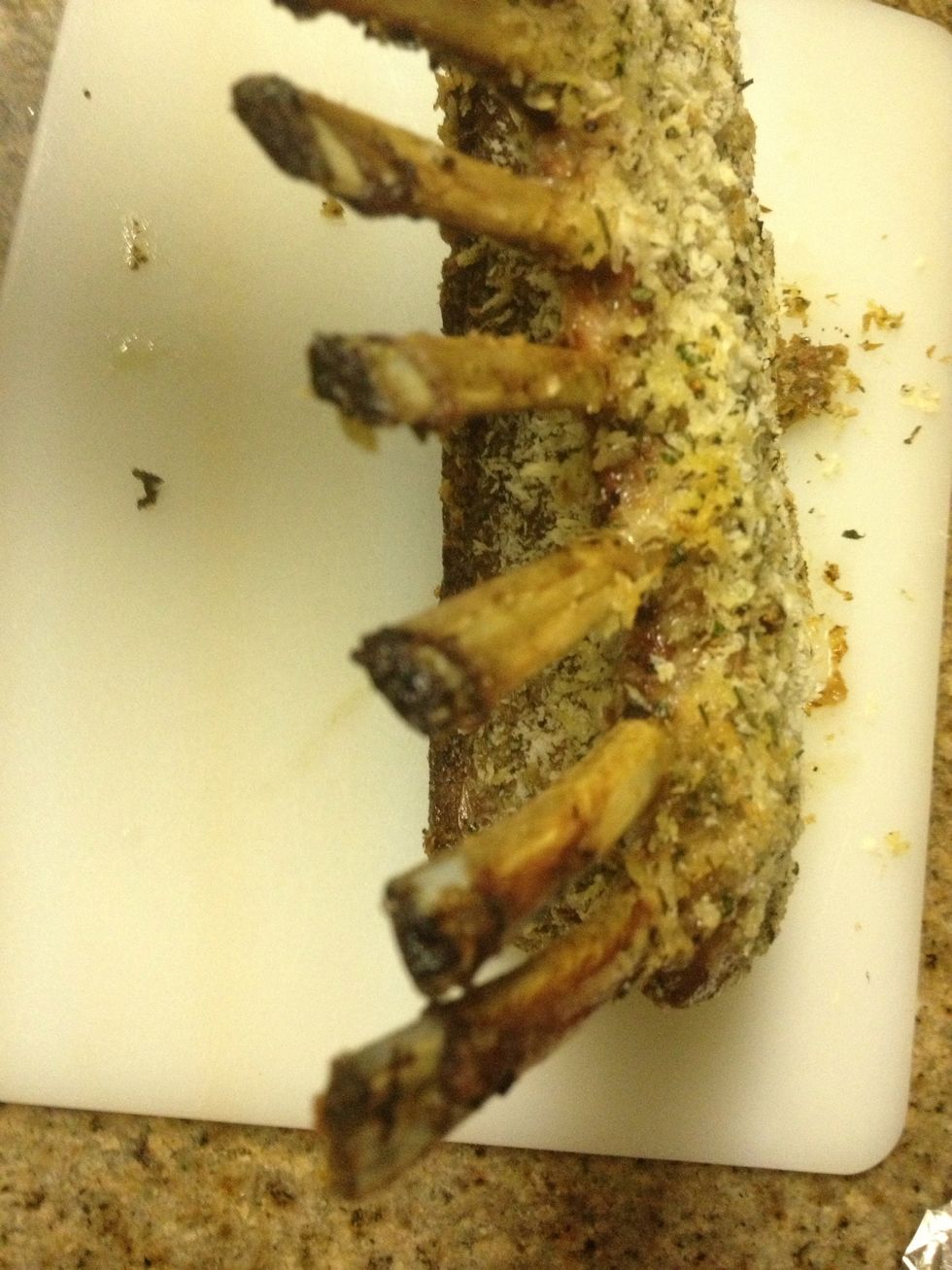 Cutting a rack of lamb can be a little tricky, I hold the rack up vertically as shown and cut down starting from the top. Follow the curve of the bone, typically the bone hooks a little at the end.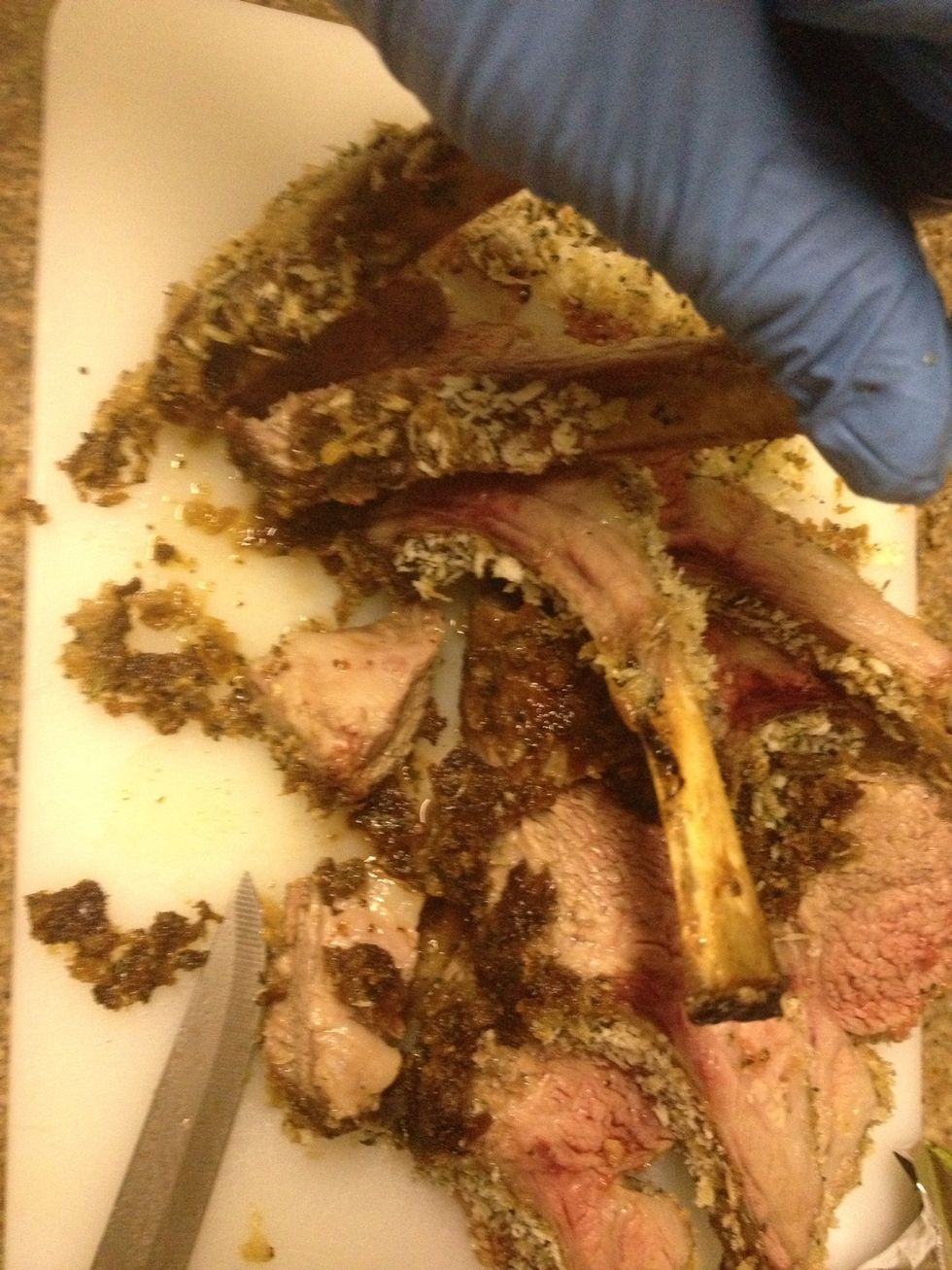 You probably will be left with a small rib with little meat, this is the chefs snack! This meat is well done, Learning curve with the grill go for 15 minutes for medium rare.
Plate with some good sides (check my other guides) and enjoy.
1.0 Frenched rack of lamb
2.0Tbsp Dijon mustard
1.0c Panko breadcrumbs
2.0Tbsp Mint
1.0Tbsp Rosemary
2.0Tbsp Cilantro
1.0tsp Salt
1.0tsp Pepper