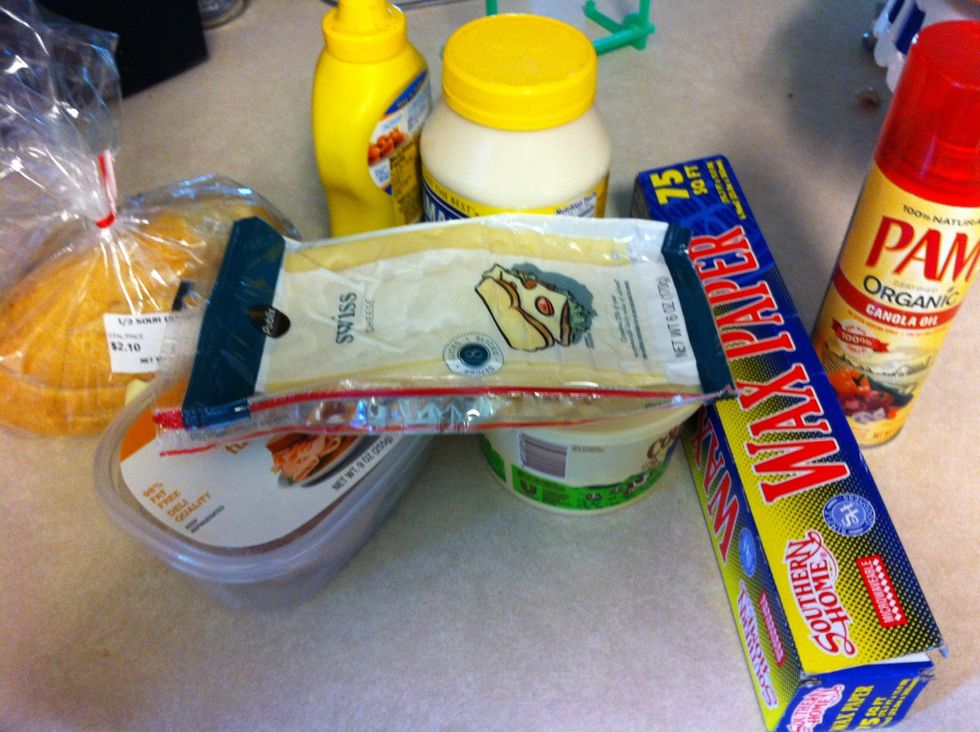 Gather ingredients
Lay down wax paper on the counter. Butter one side of each bread slice then flip over bread.
Add "wet" ingredients (I'm using just mayo and mustard)
Add other ingredients (this is just turkey and Swiss cheese)
Place two slices together, butter side out
Lightly spray non-stick cooking spray onto grill and plug grill in.
Place sandwich on grill
Close grill lid
Press lid down for a few seconds to flatten sandwich. Allow it to cook for a few minutes then check it.
Grill sandwich to desired done-ness
Remove from grill, slice, & enjoy
Wax paper
Bread
Butter
Sandwich fixins (mayo, mustard, turkey)
Cheese (to make it stick)
Non-stick spray
Foreman grill
Hope Smitherman
Read my blog at: www.CraftyHope.blogspot.com \nFollow me on Twitter:\nwww.twitter.com/CraftyHope\nOr check out my Jewelry Store:\nwww.CraftyHope.Etsy.com