Ever have a group of people coming over and u need to feed them? With this pizza, give them one slice and they'll be full.
We'll start with the sauce. Cook and mash up your hamburger until it has the consistency you'd see in spaghetti sauce. Pour it in your cooking pot on the burner and pour in your pizza sauce.
Pour in a good amount of salt and pepper while sprinkling shredded mozzarella cheese all while mixing. When your done, set the sauce aside and go to work on your bacon.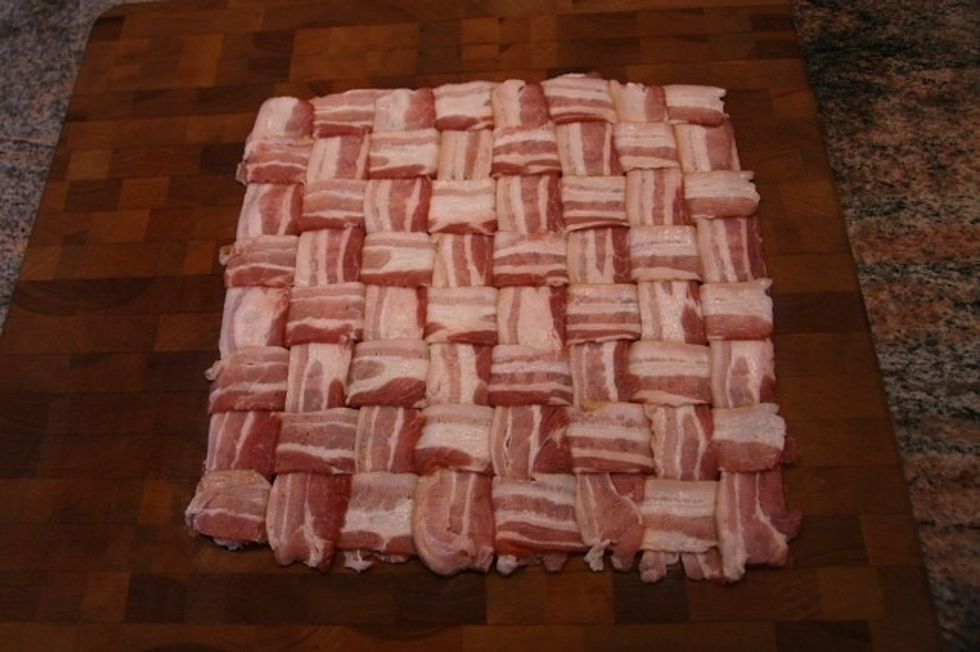 You're gonna wanna make a bacon weave before you cook the bacon. The rest of the bacon not used in the weave should be cooked aside and will still be used.
While your bacon is cooking, take your pizza dough and form it into a pizza crust or just cook your already formed crust.
When your done with the crust dump your French fries on a tray and put them in the oven, then make your Mac n cheese.
When all of your ingredients are done, spread your sauce onto the crust, then dump mozzarella on as the second layer, then your bacon weave. Then dump on the rest of the meat.
If you don't want the macaroni and the fries to mix, dedicate one side of the pizza to each. When everything is on the pizza, put it in the oven.
Everybody's pizza is going to have a different cooking time so watch it until it looks done.
When your done, it should look like this.
Pizza crust
Mozzarella cheese
Kraft Mac n Cheese
Sausage
Hamburger meat
Pizza sauce
Salt
Pepper
Salami slices
Canadian bacon slices
Ore Ida French fries
Lots of bacon