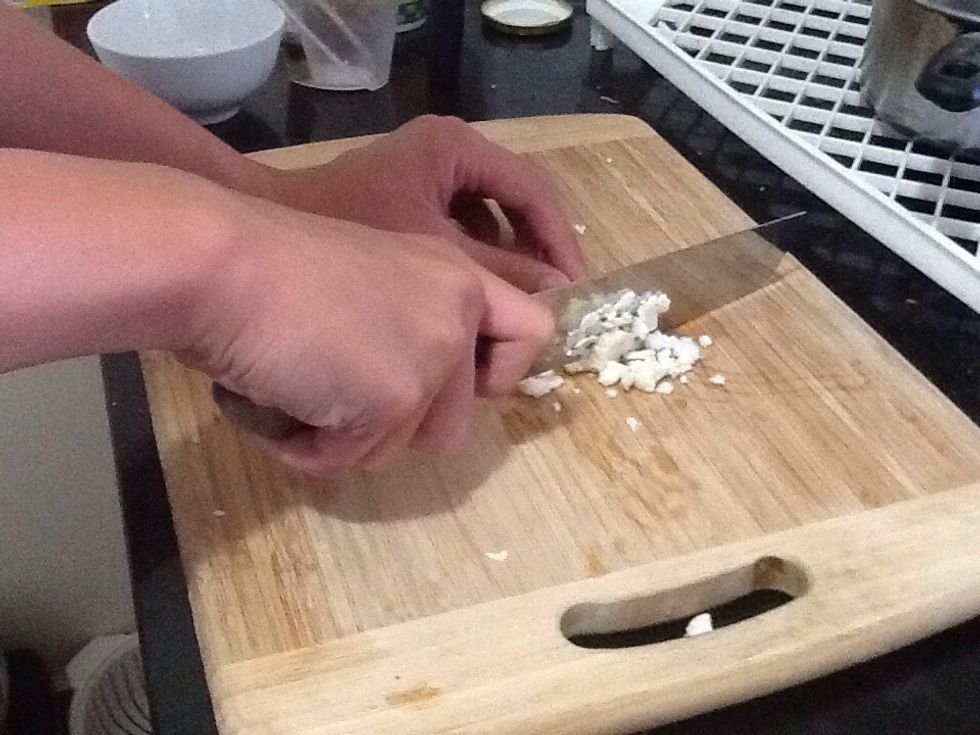 Cut cauliflower into little pieces so it is almost a mash.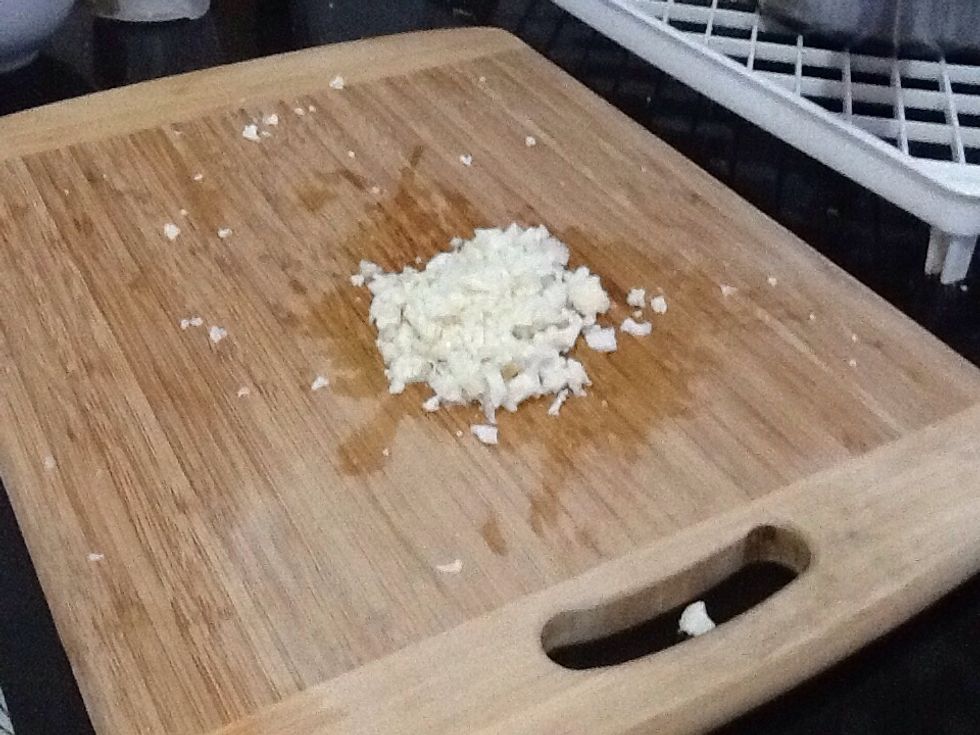 Place the cauliflower into a small bowl.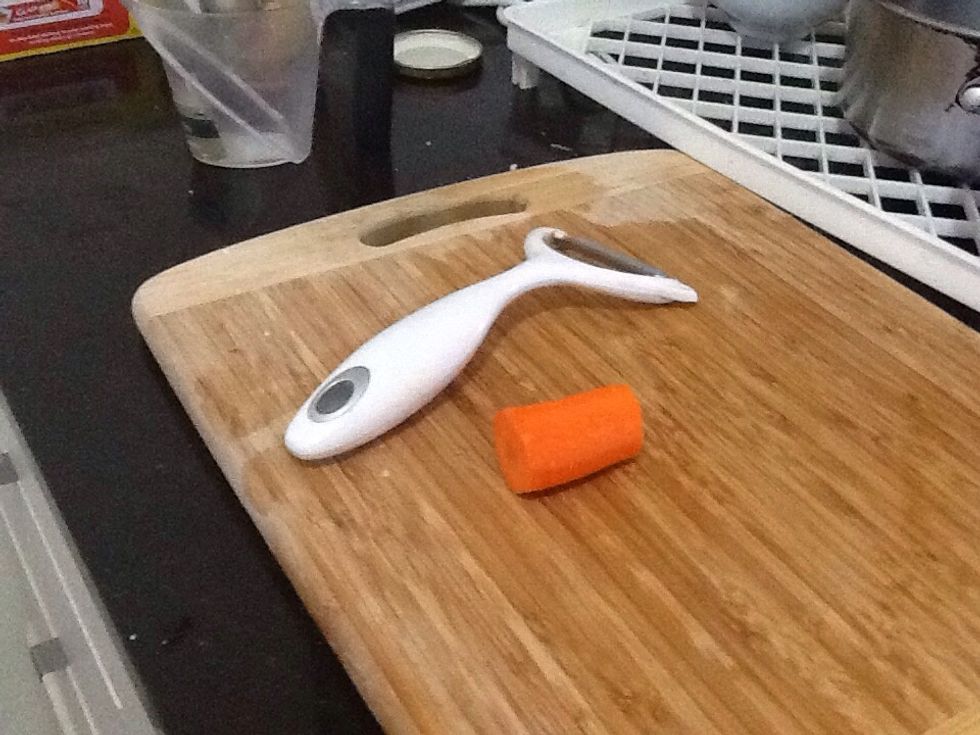 Remove the head of the carrot and peel it.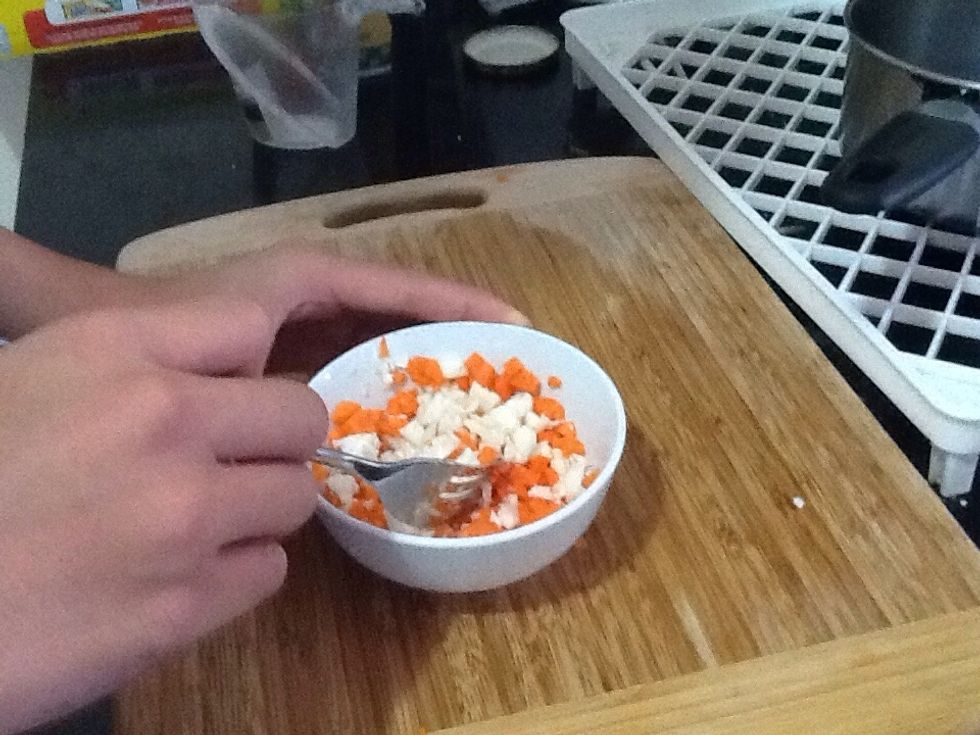 Once the carrots are chopped up, place it into the bowl with cauliflower and mix it up with a spoon, fork or chopsticks.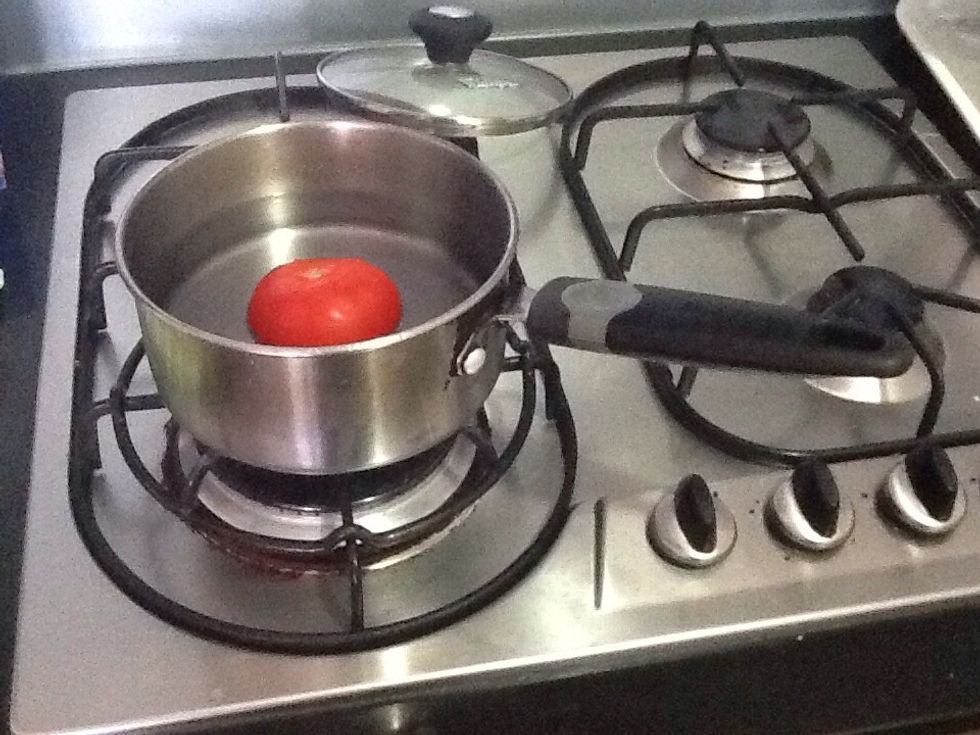 Put tomato in saucepan and add water. We do this so the skin of the tomato can be peeled off easily.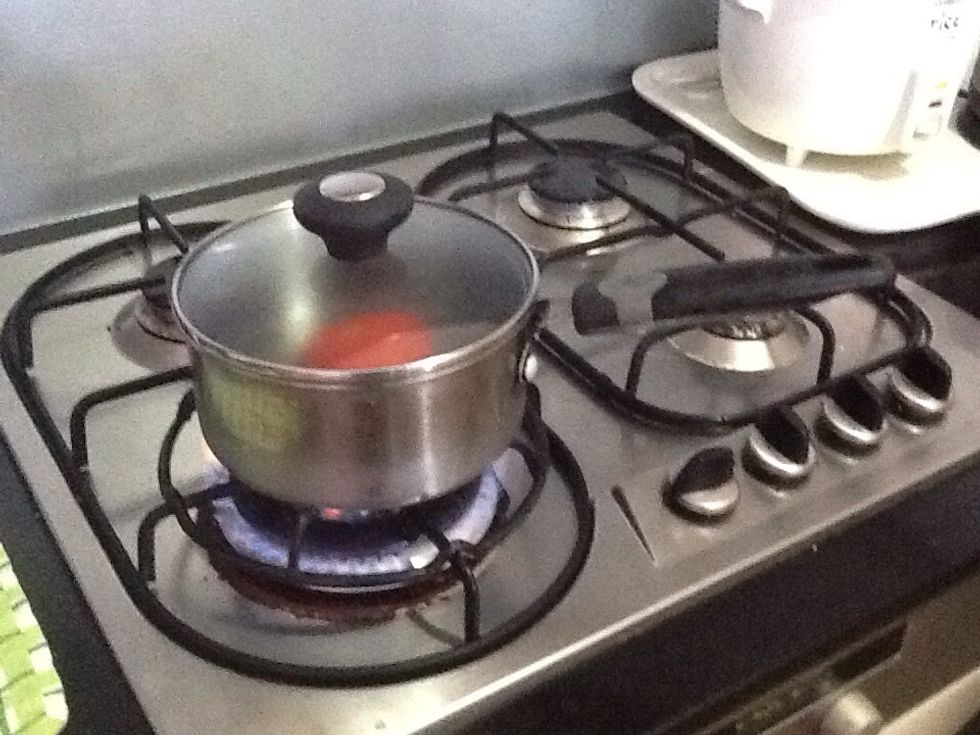 Cook tomatoes on high heat until the water boils. After it boils turn it off and let it sit there for a few minutes.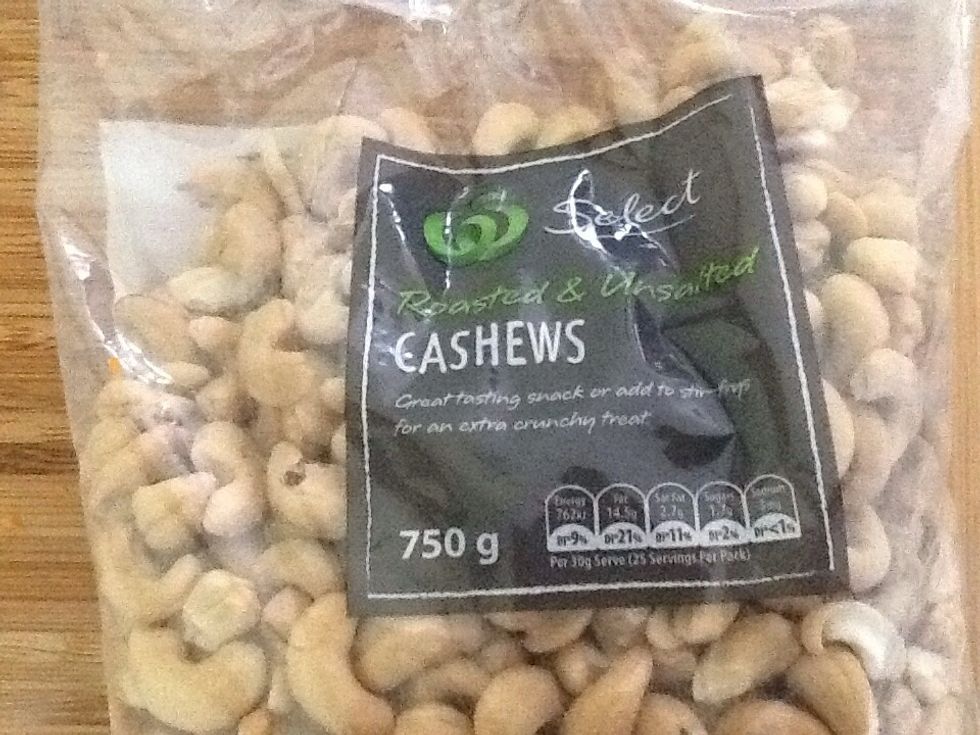 Whilst your tomatoes are cooking, get your cashews ready.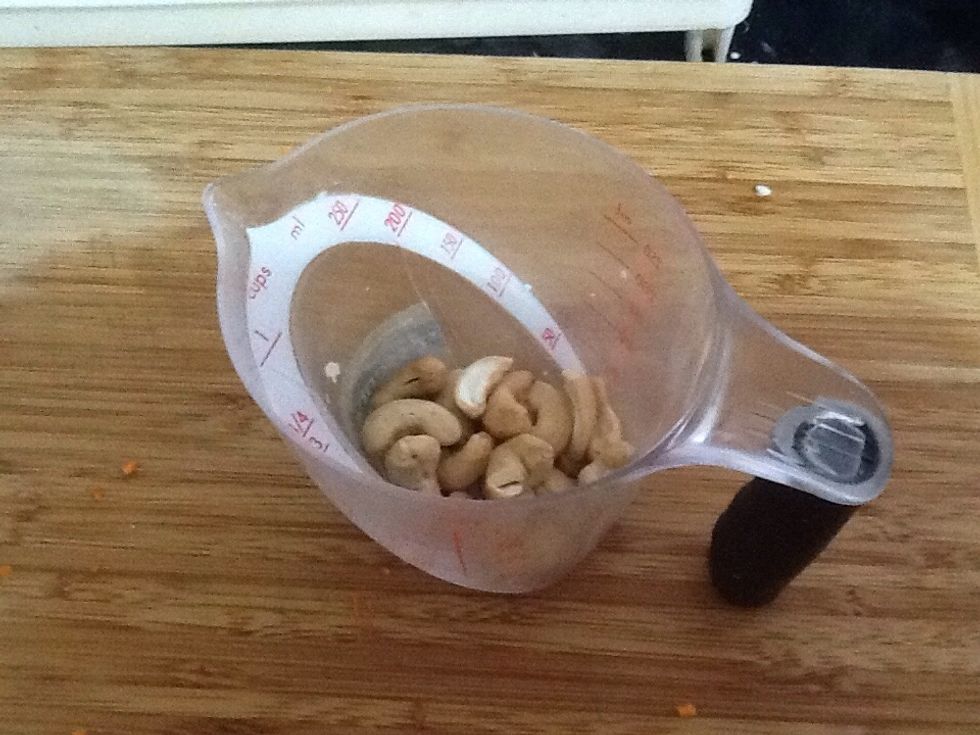 It doesn't have to be the exact quantity of what I said in the supplies. That's only a guideline. Remember to keep an eye on the tomatoes!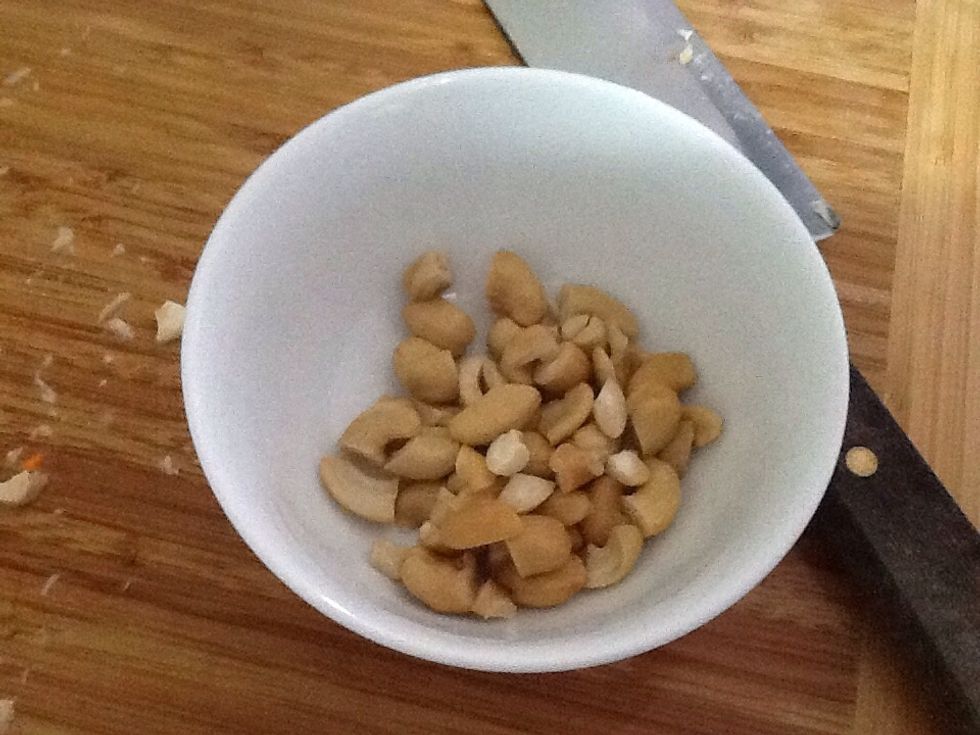 You can chop the cashews up briefly if you want to. You then put the cashews in another bowl.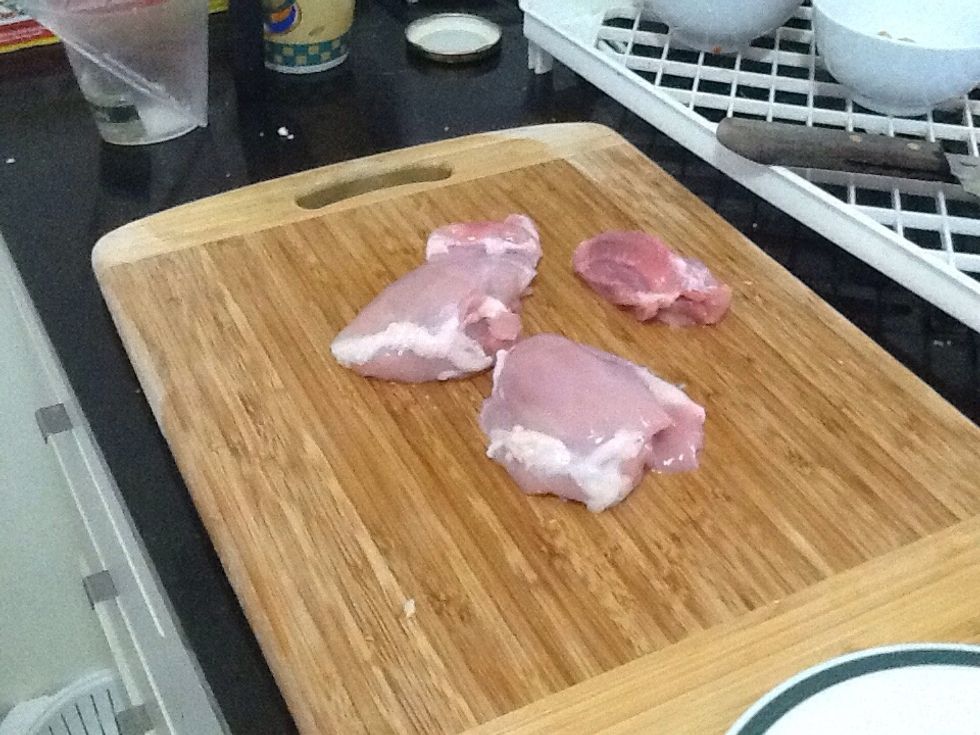 Get your chicken out.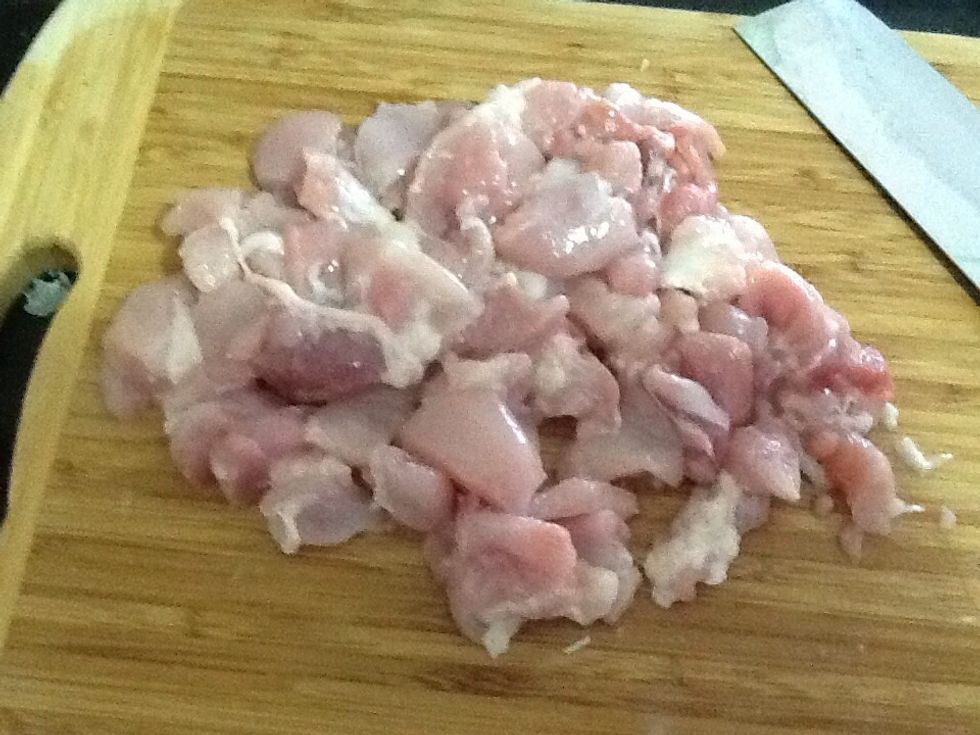 Cut all pieces and put them in a medium sized bowl.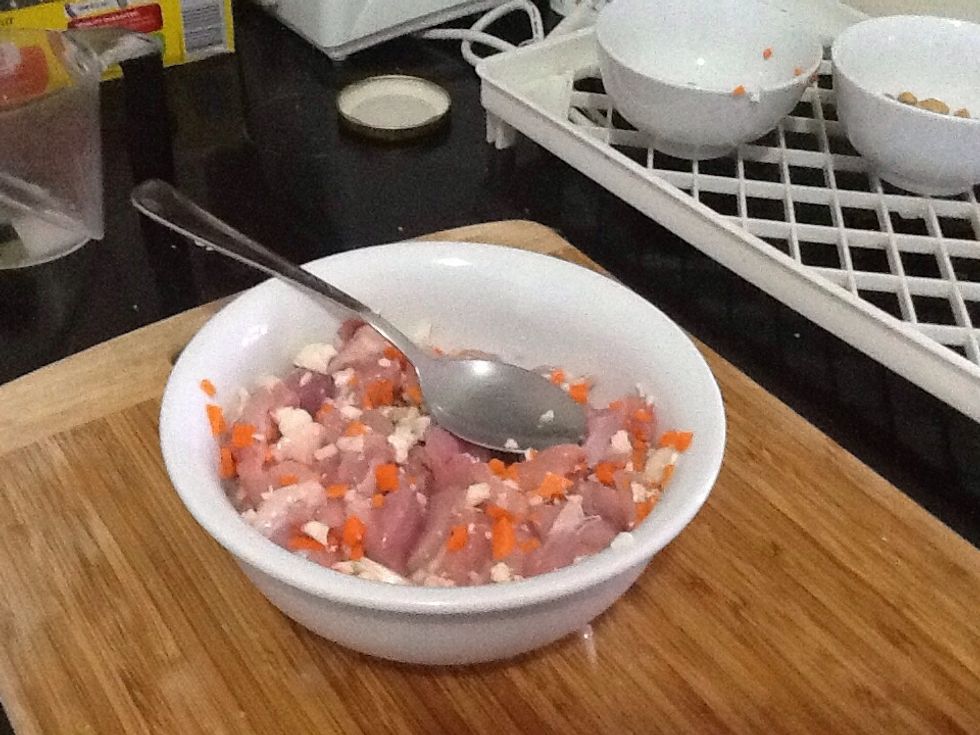 Stir the carrots and cauliflowers in too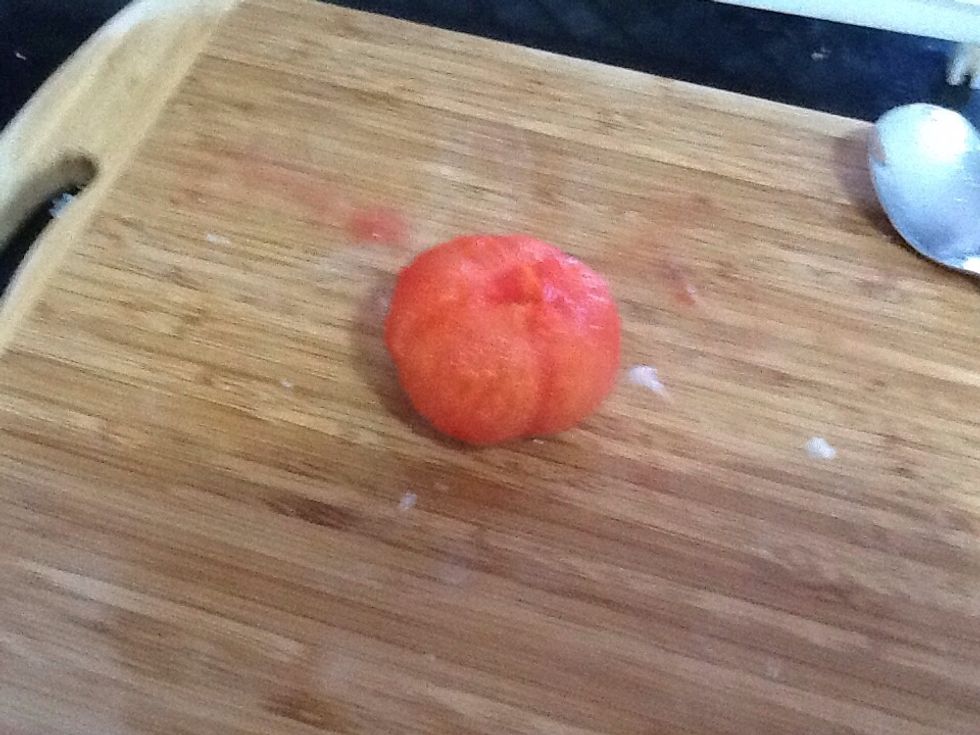 The tomatoes should be done now, so take them out and put them on the chopping board. Peel the skin, it should be very easy to peel. I recommend running it under cold water as it will be VERY HOT.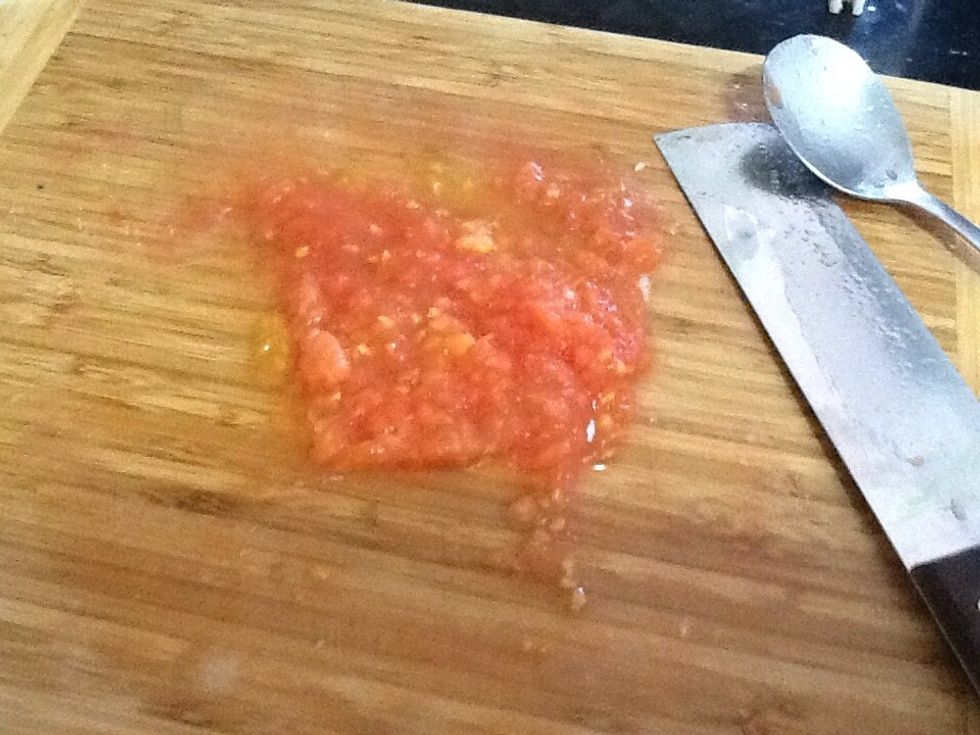 Mash the tomatoes with a knife.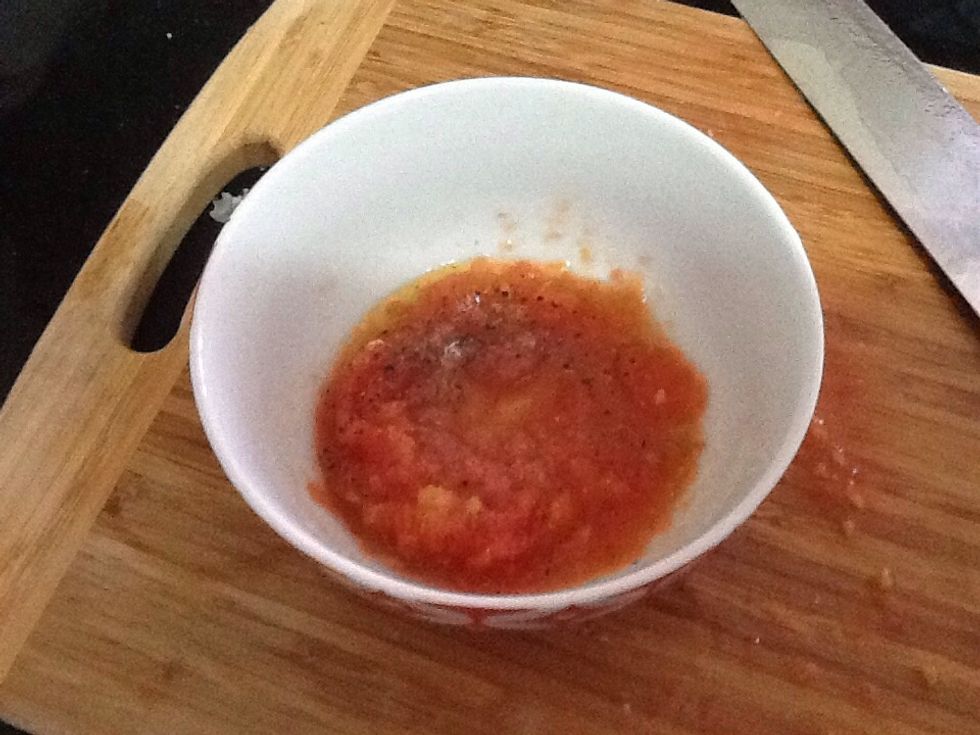 Place it in a bowl and season with pepper and salt.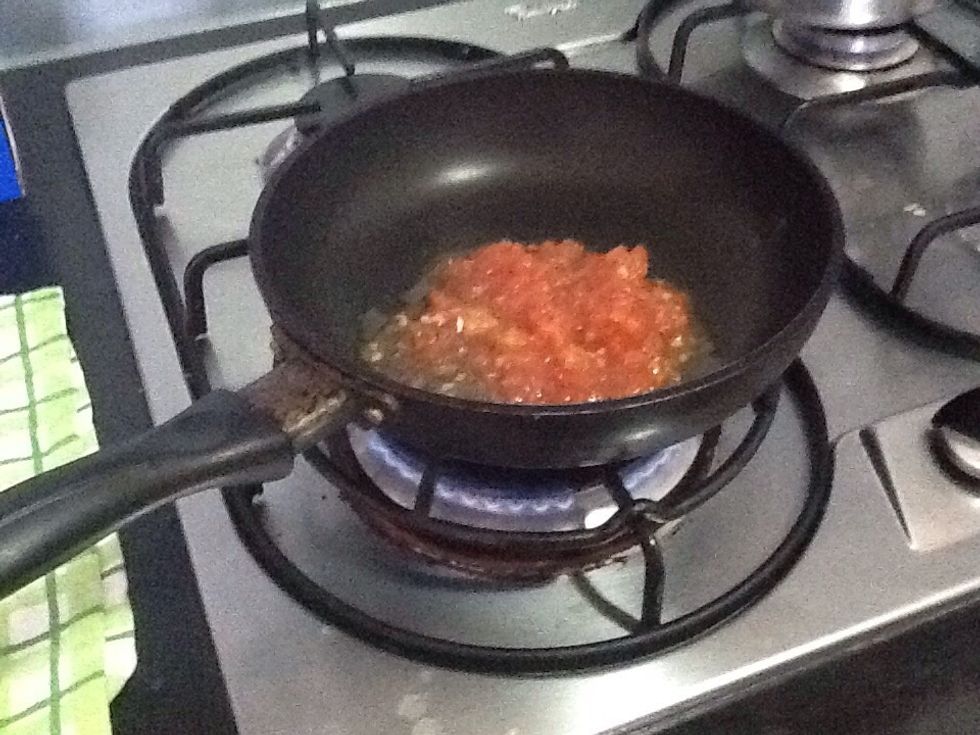 Cook tomatoes on low heat in a small pan for 1-2 minutes.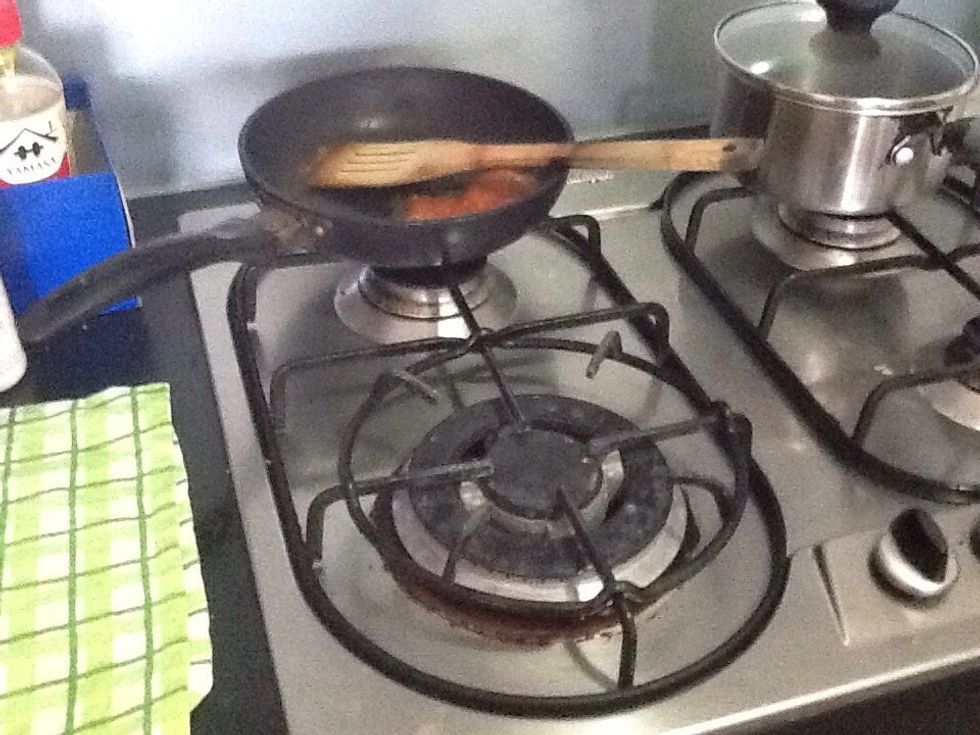 Set the tomatoes aside.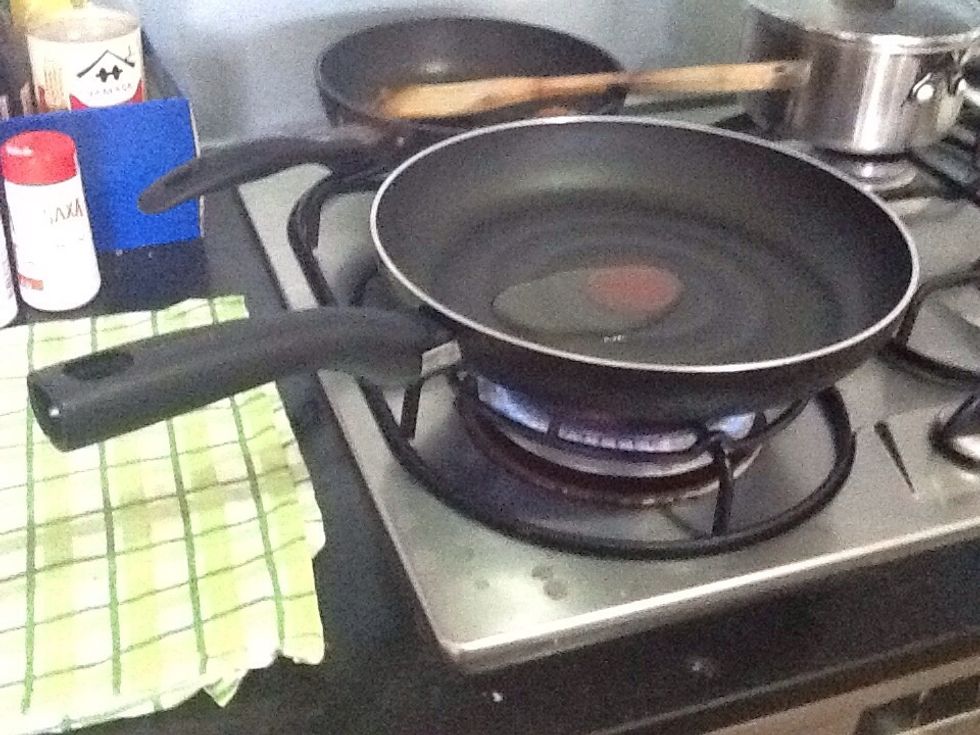 Put in around 1 tablespoon of olive oil on medium heat.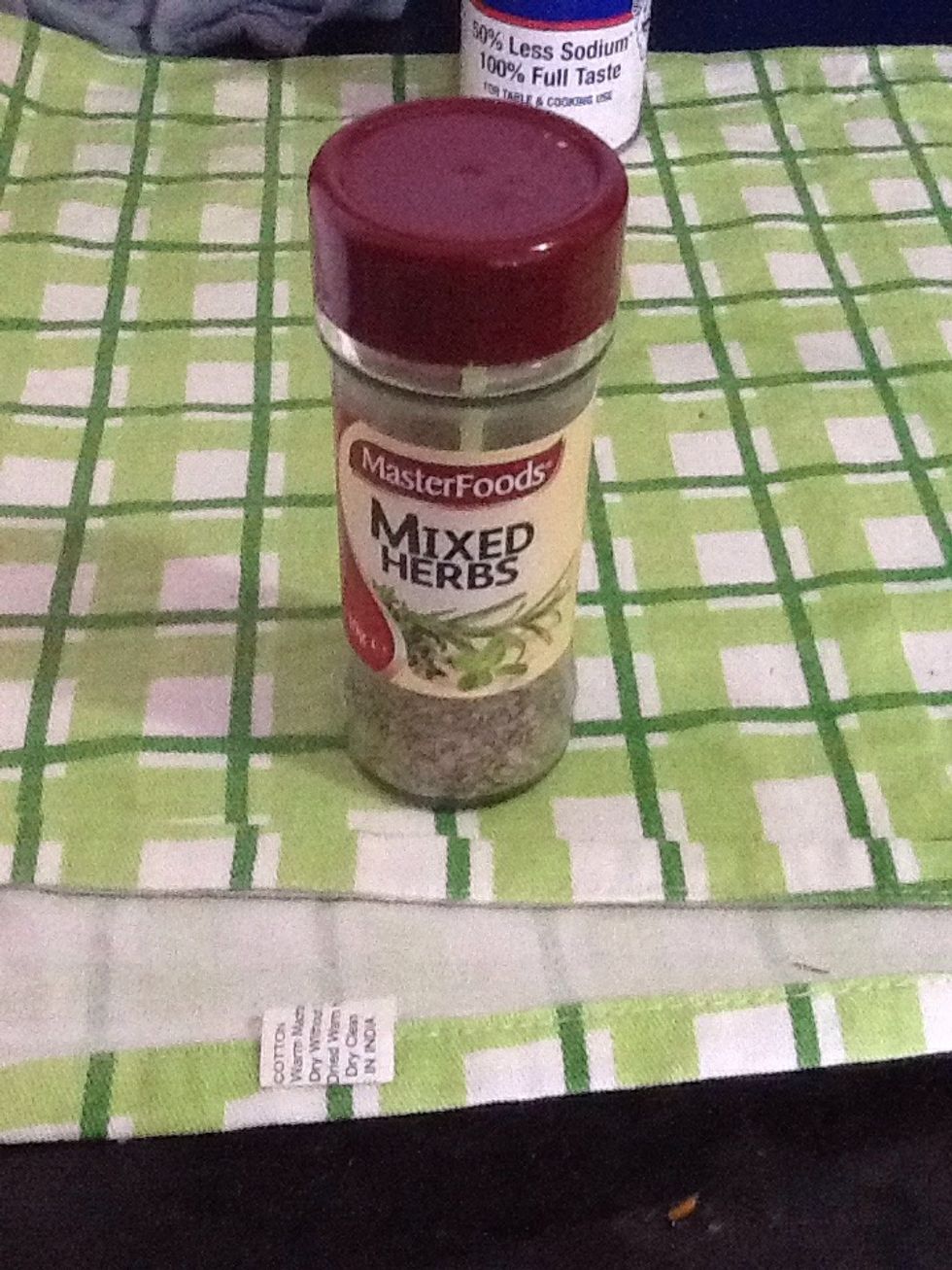 Put in a pinch of Masterfoods Mixed Herbs for flavour.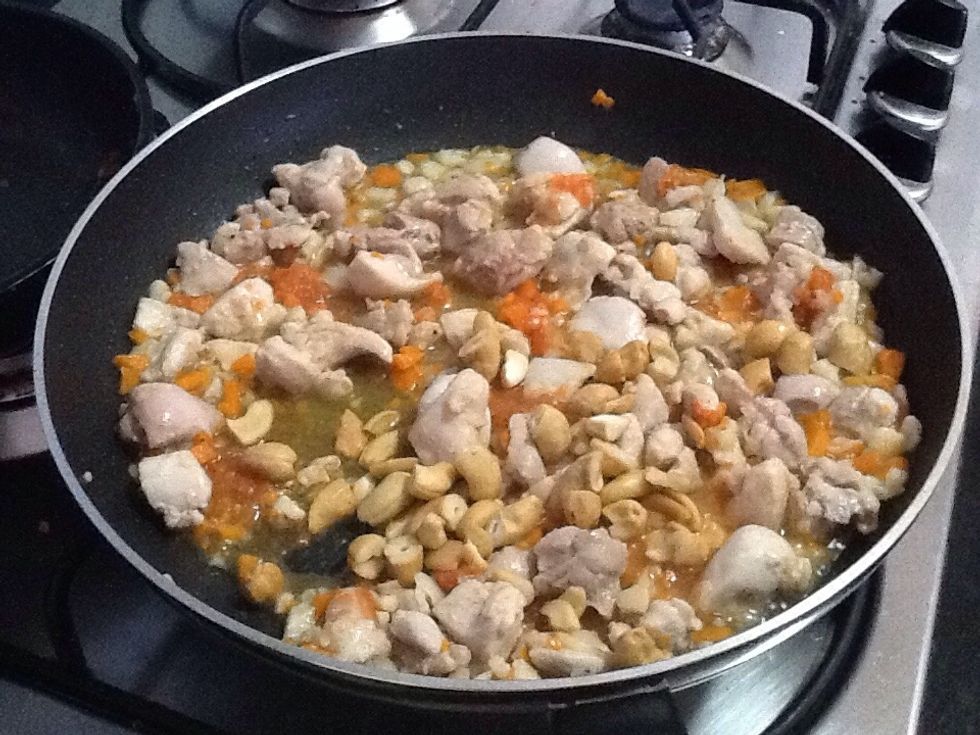 Pour in cashews and spread evenly. Then cook on medium heat for around 10 minutes.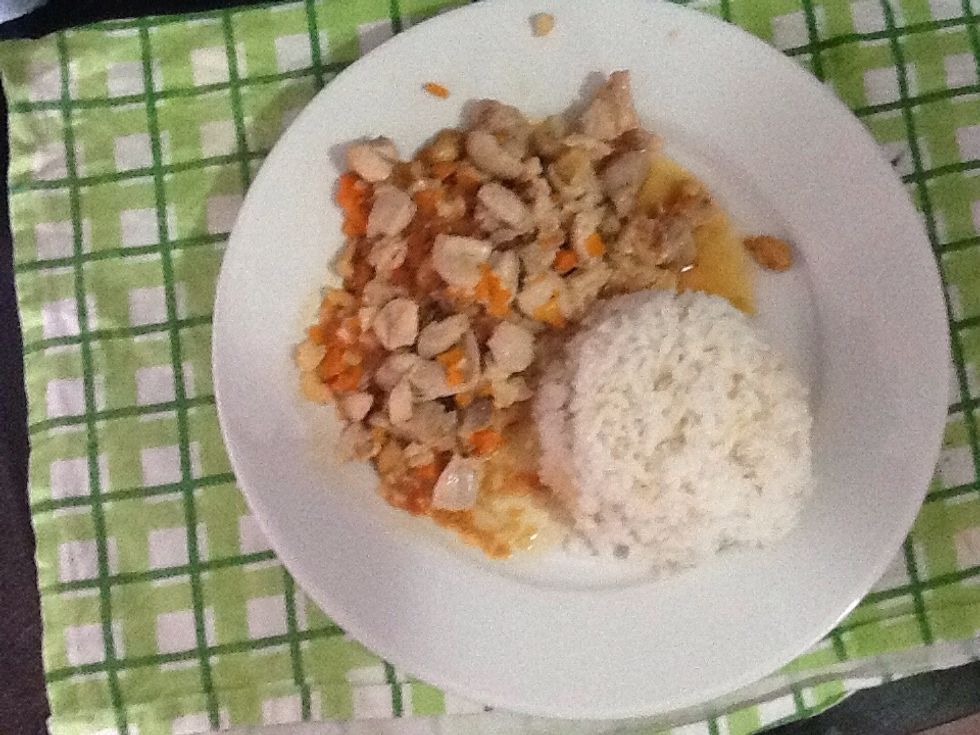 After cooked, place on plate and serve with rice or couscous.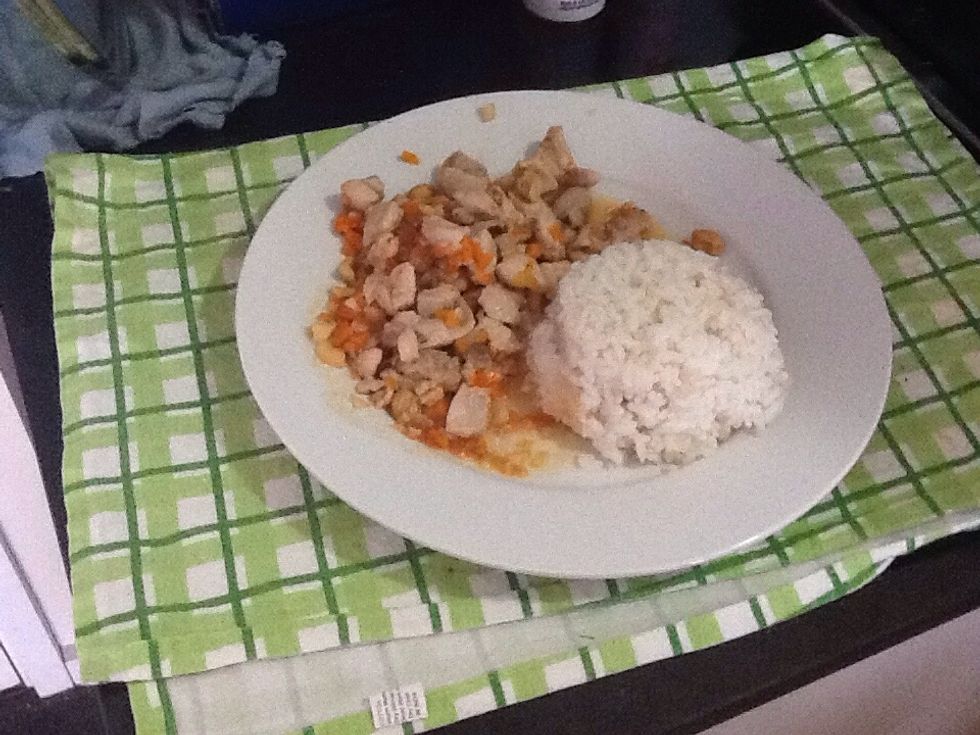 Enjoy your healthy meal!
0.0c Cauliflower
5.0cm Carrot
0.0c Roasted cashew nut (preferably unsalted)
3.0 Chicken thigh Piece
3.0 Tomato
1.0pch Grinded pepper
0.0Tbsp Salt
2.0pch Masterfood Mixed Herbs
2.0 Small bowls
2.0 Medium bowls
1.0 Large pan
1.0 Smaller sized pan
1.0 Peeler
1.0 Tablespoon/fork/chopsticks
1.0 Sharp knife
1.0 Measuring cup
1.0 Chopping board
1.0Tbsp Olive oil