How to cook a microwave brussels sprouts "omelette"
Cook a Microwave Brussels Sprouts "Omelette"
342
Spray your plastic dish with no-stick spray and then put in one layer of frozen brussels sprouts.
Heat in a microwave on whatever the default temperature is for 3 minutes.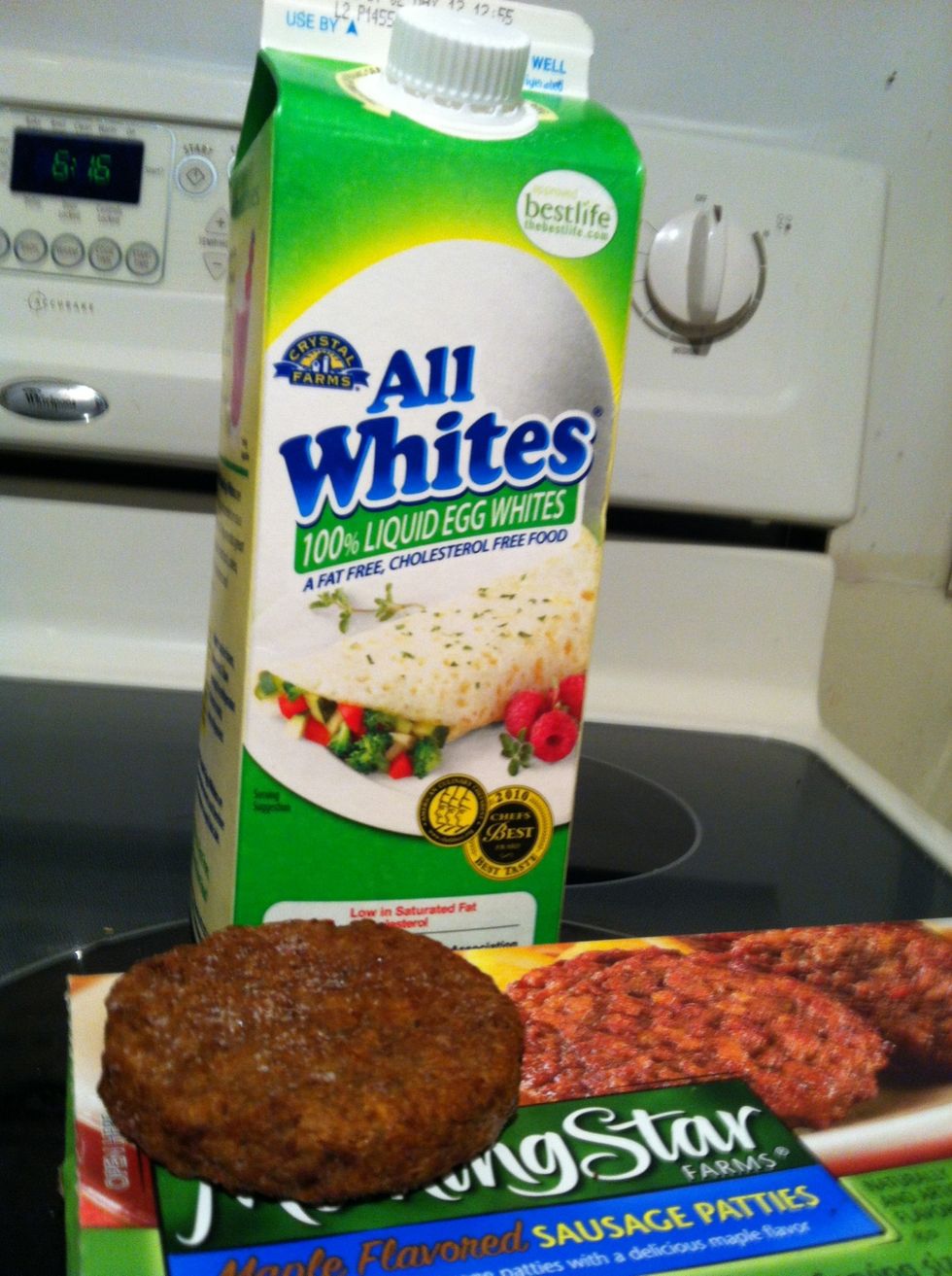 While the microwave is going, go ahead and get your container of egg whites and a piece of soy sausage out.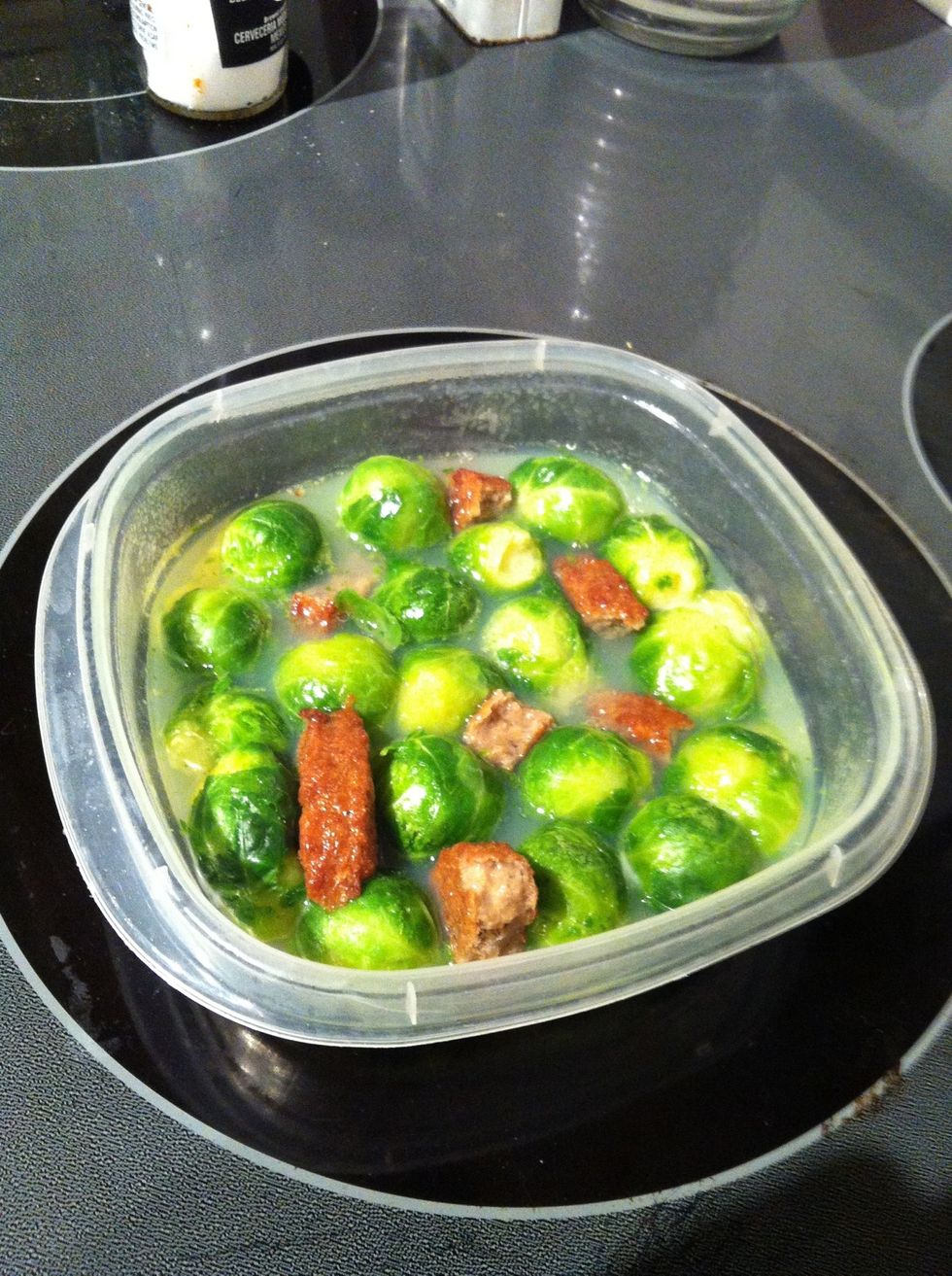 Take your container out of the microwave, crumble your soy sausage in it, and then pour in egg whites just almost to the top of the brussels sprouts.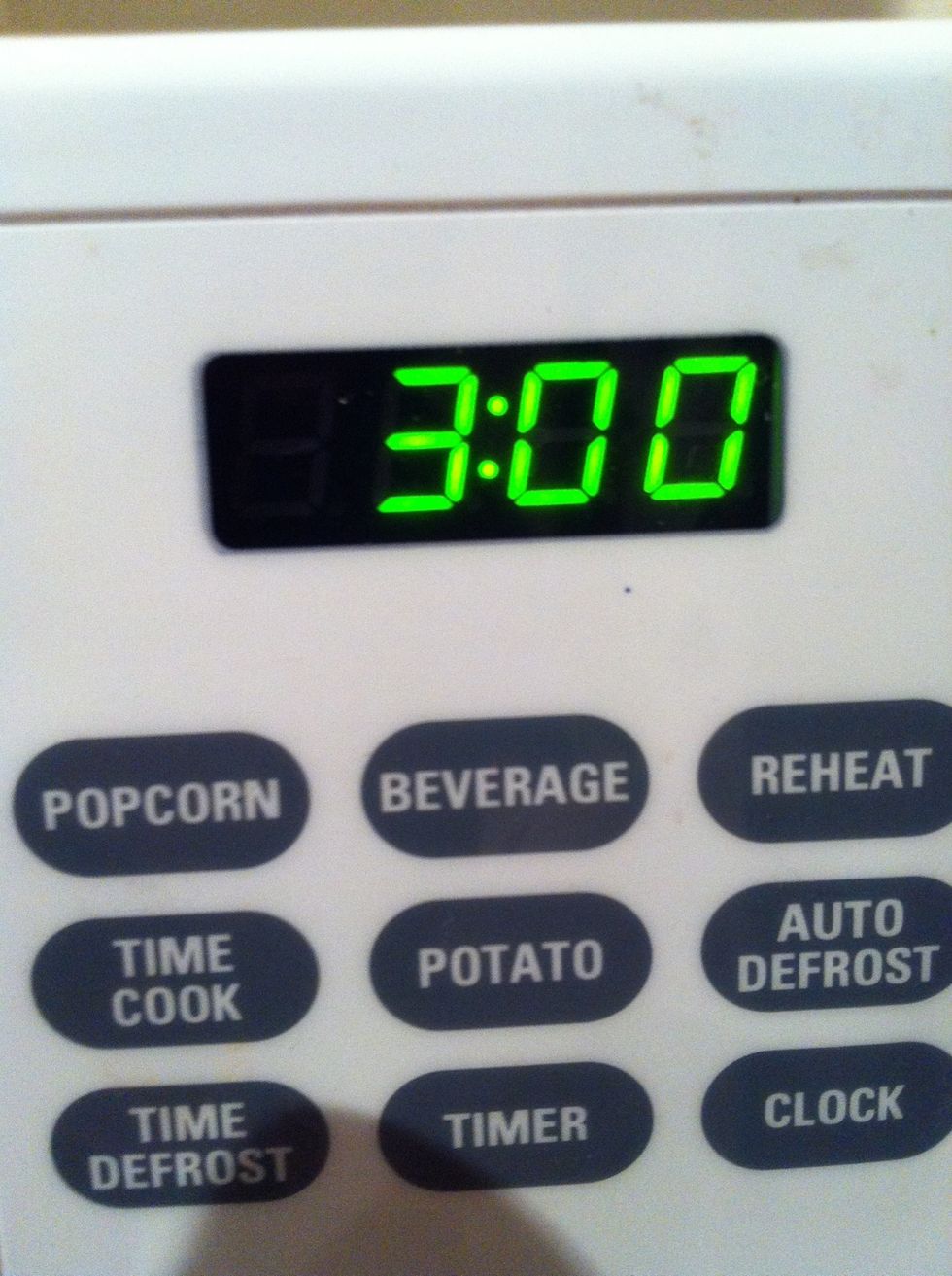 Cook in your microwave for 3 more minutes. (Yes, this the same picture as earlier ... in the publishing biz we call this "repurposing" content.)
Get your favorite hot sauce out. (If you are in Texas, the HEB generic brand Hill Country Fare is great!)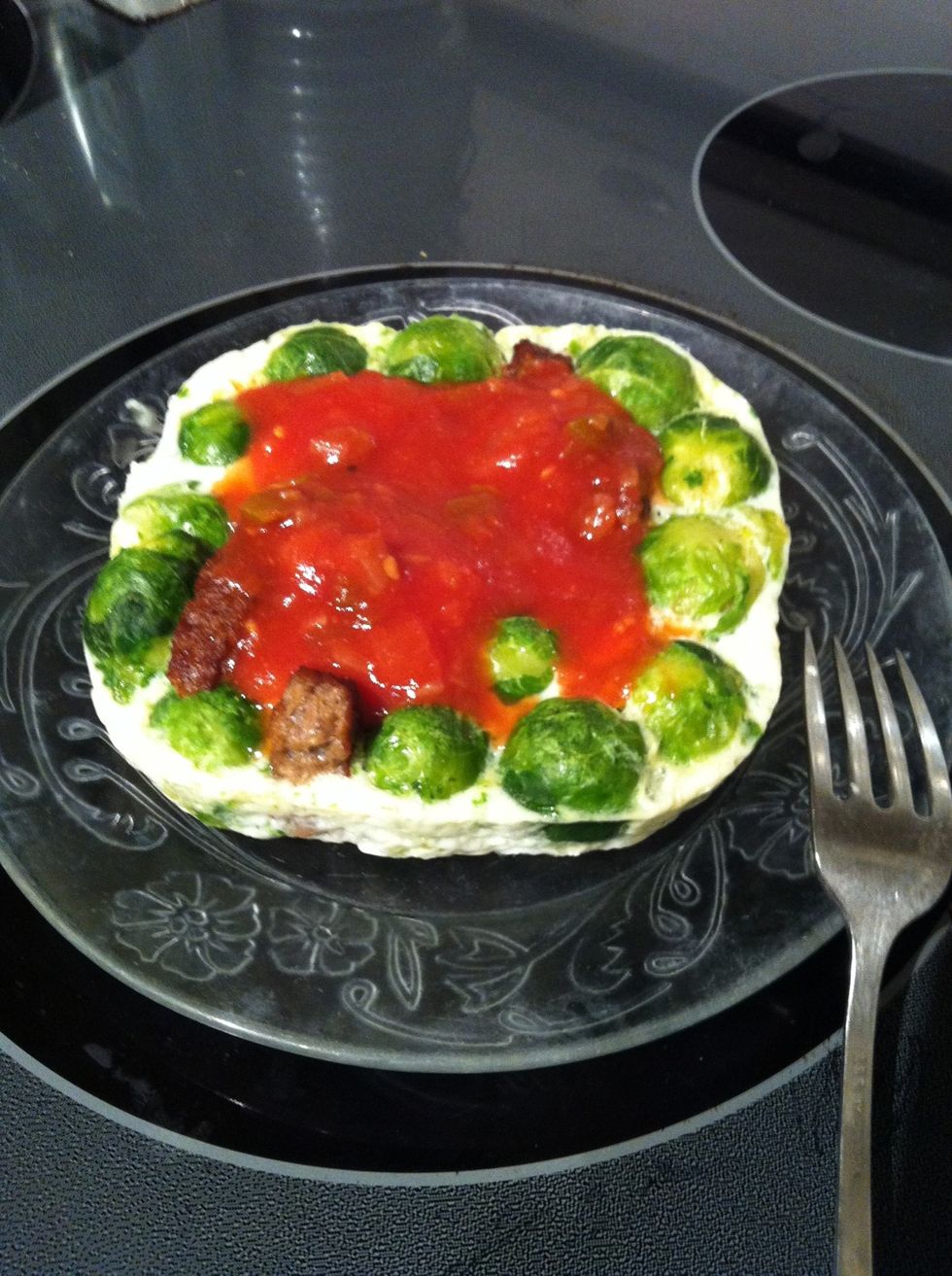 Splash a healthy dose of hot sauce on your "omelette" which should easily slide onto a plate.
It's a 10 minute meal: 4 for prep & 6 for cooking. All the ingredients are ridiculously healthy for about 300 calories! And, yes, that's an ironic use of quotation marks in calling it an "omelette."
Square plastic microwave container
Frozen brussels sprouts
Egg whites
Soy sausage
Hot sauce