A request by a lovely snapguider. A Tuscan herb chicken dish that will surely win you a marriage proposal. If not come see me, we will work on a cake that will have him at the altar in no time. Lol.
28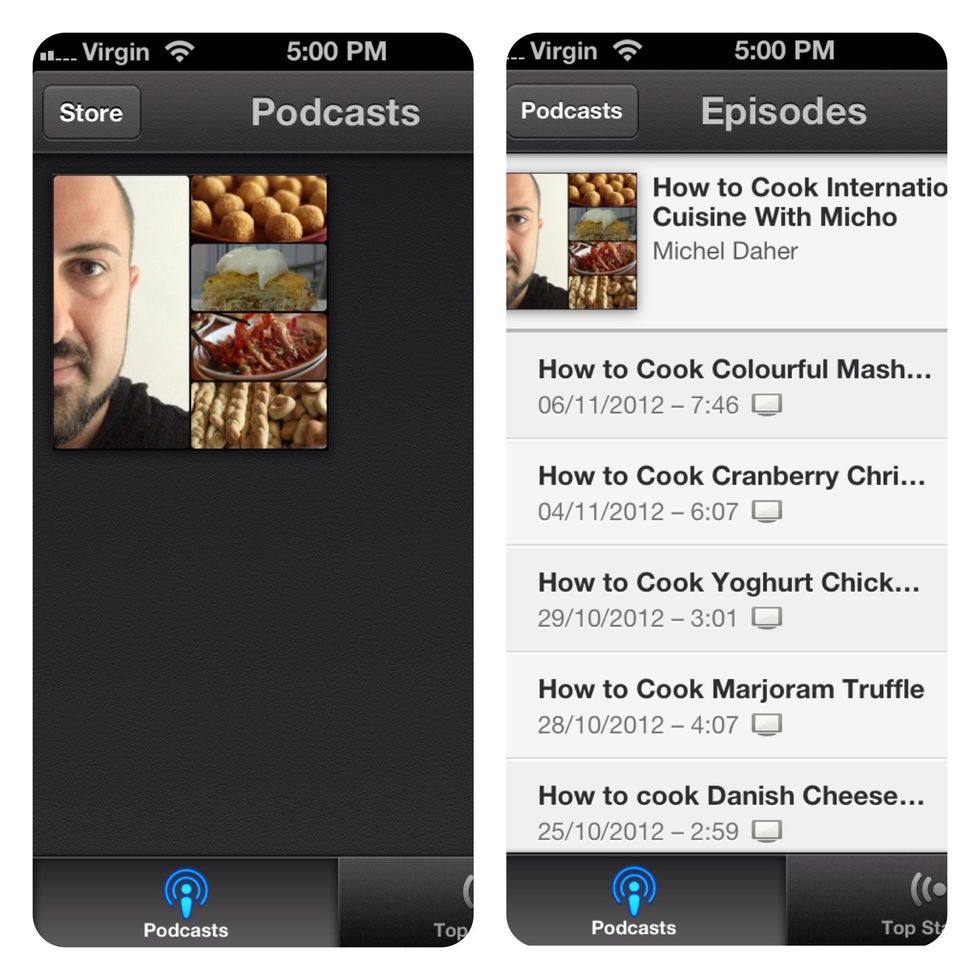 Hello snapguider friends, a big thanks again for following me, liking my guides and the requests. I'm just about to get my Christmas groove on and have some fun with some Christmas recipes. Join me..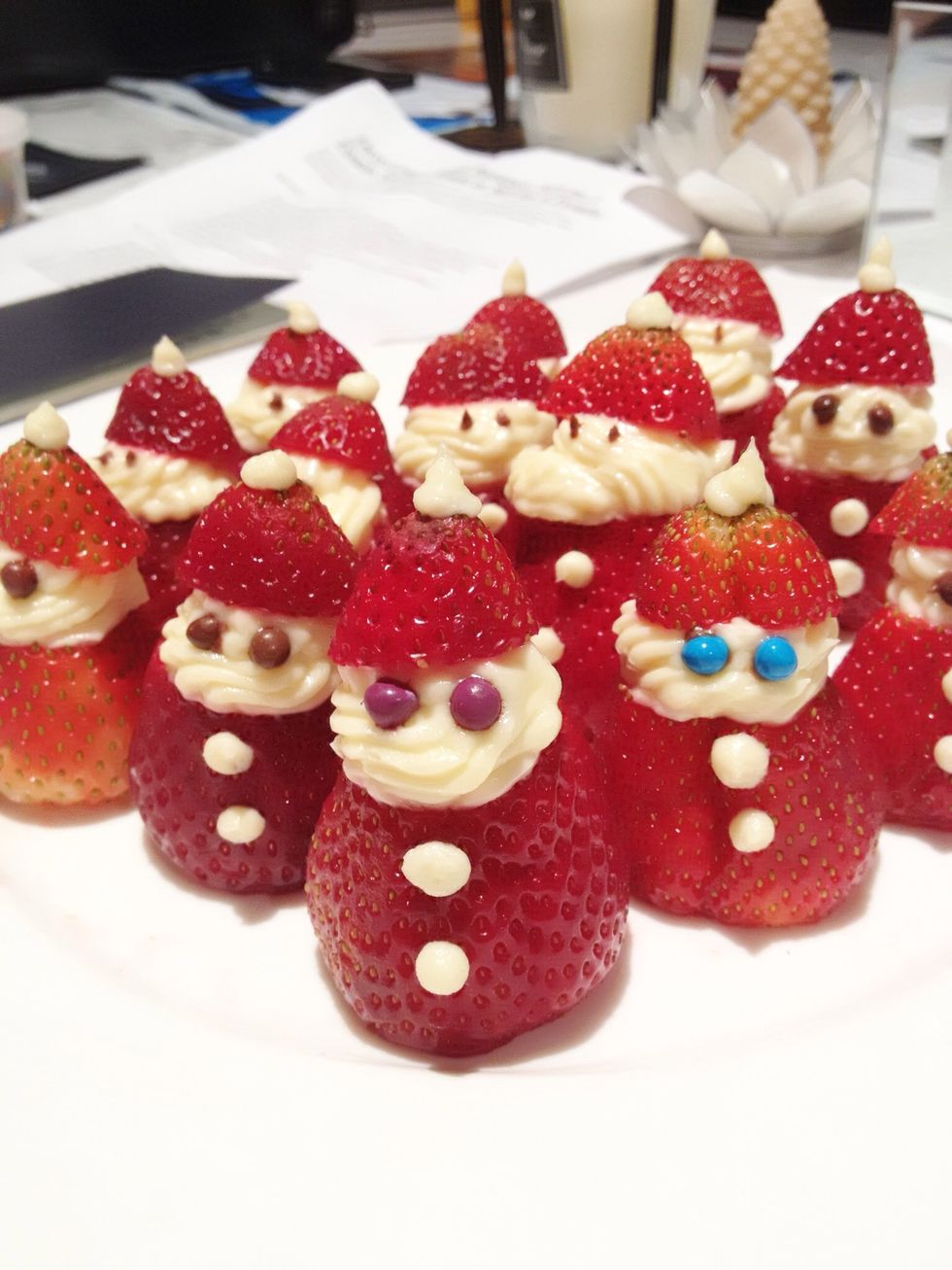 Next weeks' Christmas recipes are dedicated to those in the Middle East who continue to lose their homes & loved ones. This is what your army should be! No guns, just vanilla cream!! God Bless!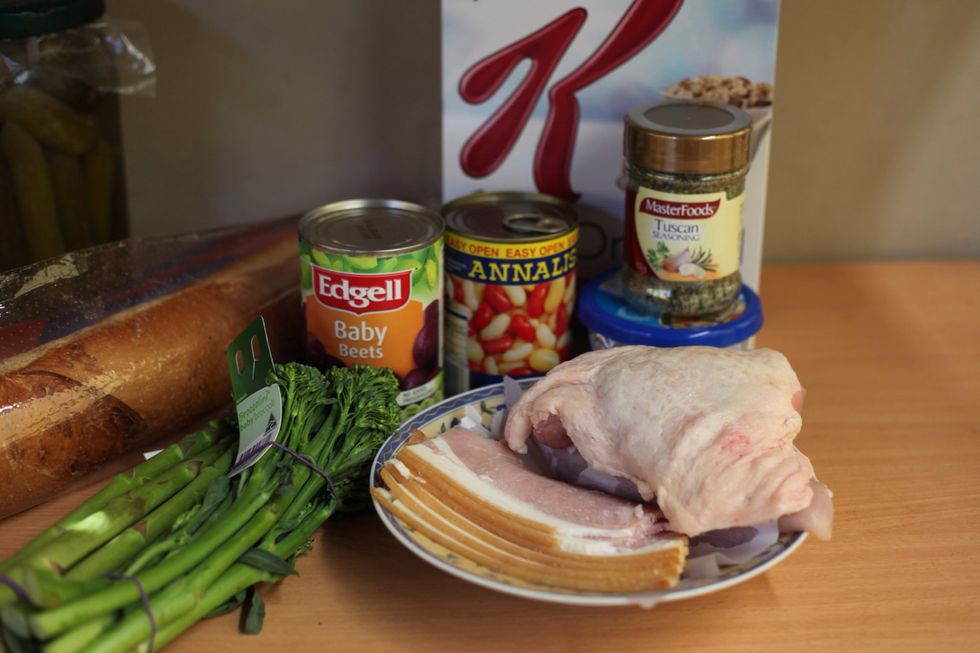 It's bacon, succulent chicken breast with a Tuscan herb butter wrapped in a crunchy Special K crumb. Request by my dear snapguiding friend Tiffany. Let's gather all our ingredients. Easy peasy!!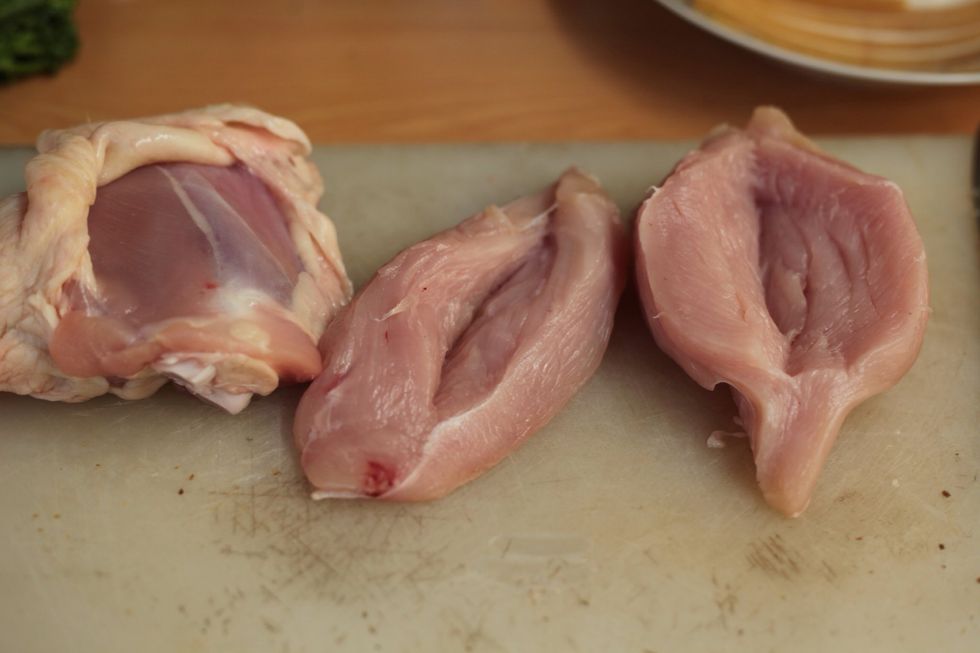 Now there's 2 options here. Either skinless chicken breast OR thigh with skin on. This recipe is versatile enough. Both methods are included.
So if you're using chicken breast slice 1 chicken breast in half and carefully slice down the centre of each half without going through to the bottom.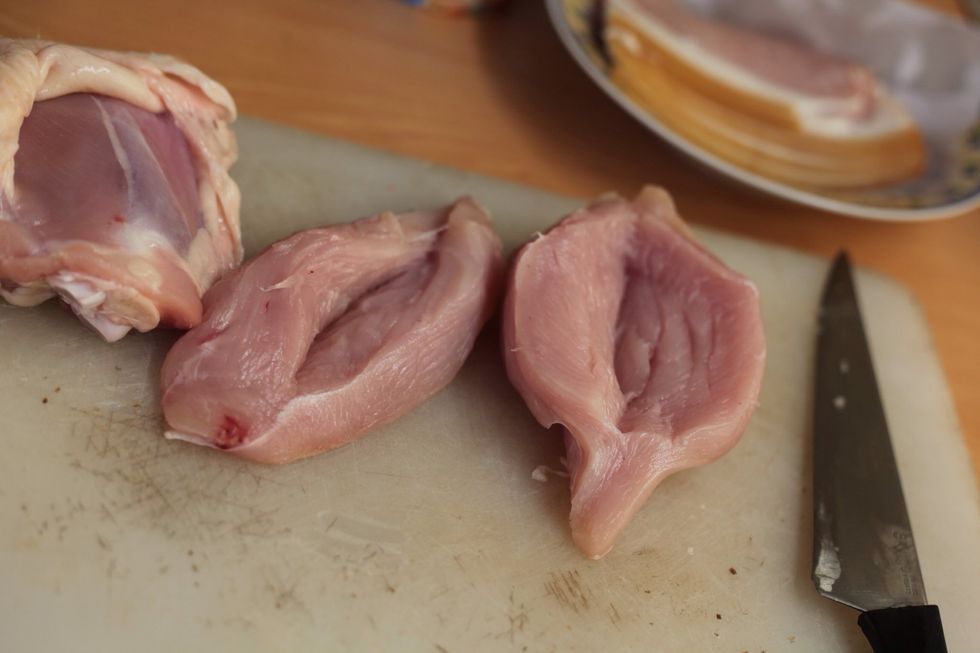 On the side of the chicken slice 3 of 4 lines into the chicken to get an all round marination.
Lightly Sprinkle some Tuscan herb mix and leave aside to marinate the chicken.
4 tablespoons of butter and 1 tablespoon of Tuscan Herb mix. If this is in unavailable: dried oregano, basil, rosemary, thyme and crushed rock salt. Mix it all together until all the herbs are in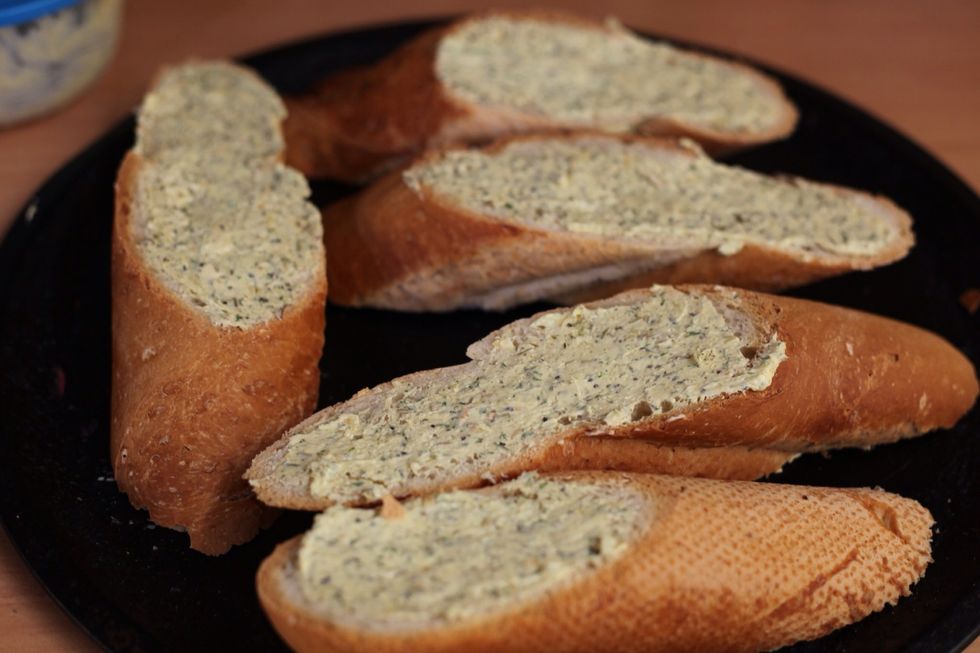 Slice the French baguette bread into thick chunky manly sized slices lol. Using the Tuscan butter mix, butter the bread on both sides. Don't bake until your chicken in almost ready.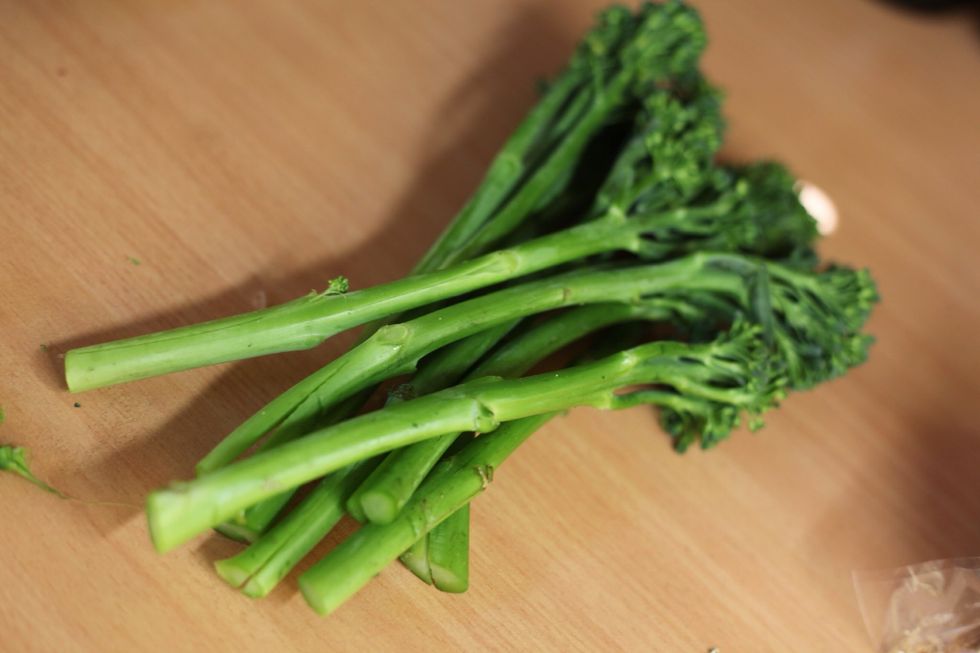 Broccolini whole. Remove the little leaves. Slice 3 cm slits into the stalk. This allows even cooking when we boil them later.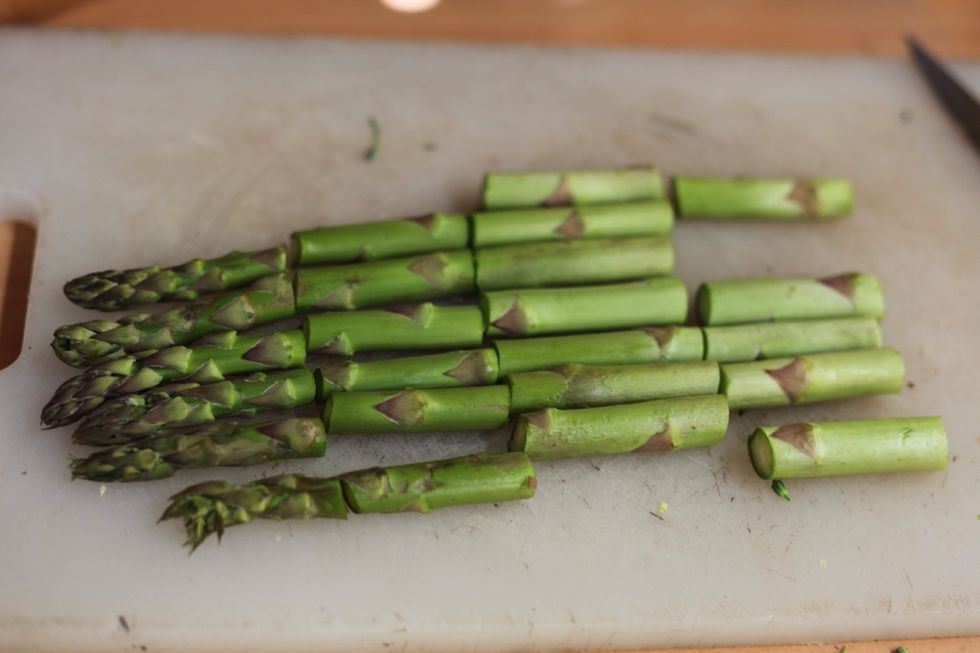 Cut the asparagus into 4 cm length pieces. It's up to you if you wish to peel them.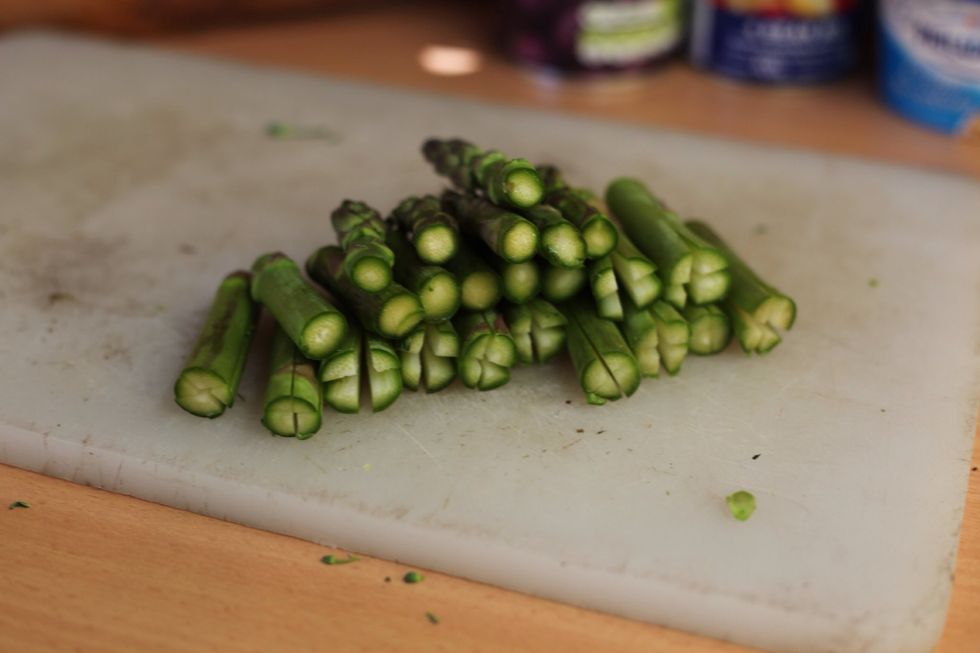 Do the same with the thick part of the stalk. Slice in a cross shape to make it easier to boil.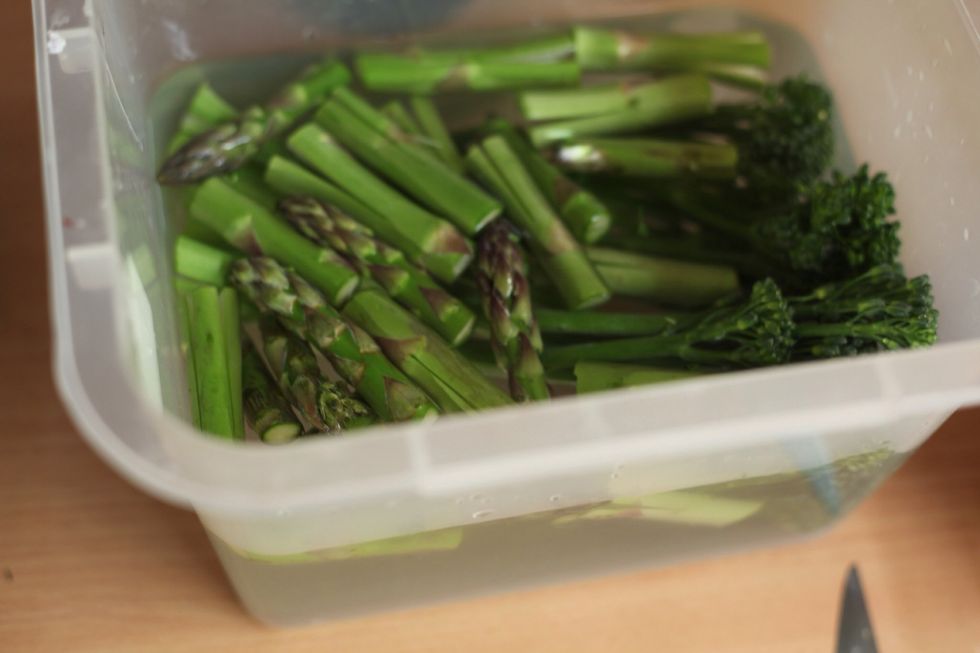 Soak them in icy cold water while we prepare our other ingredients. Helps keep them fresh while we work on other things.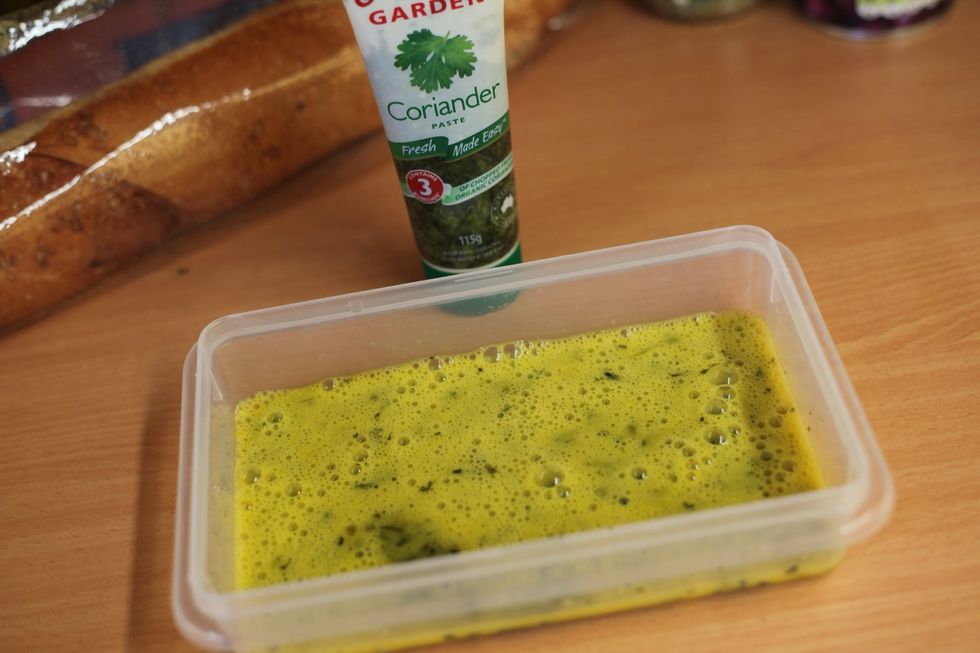 1 egg and 1 tbsp of lazy coriander. If you want to chop fresh coriander that's much better but I'm from the lazy generation. We use this to hold the crumbs onto the chicken.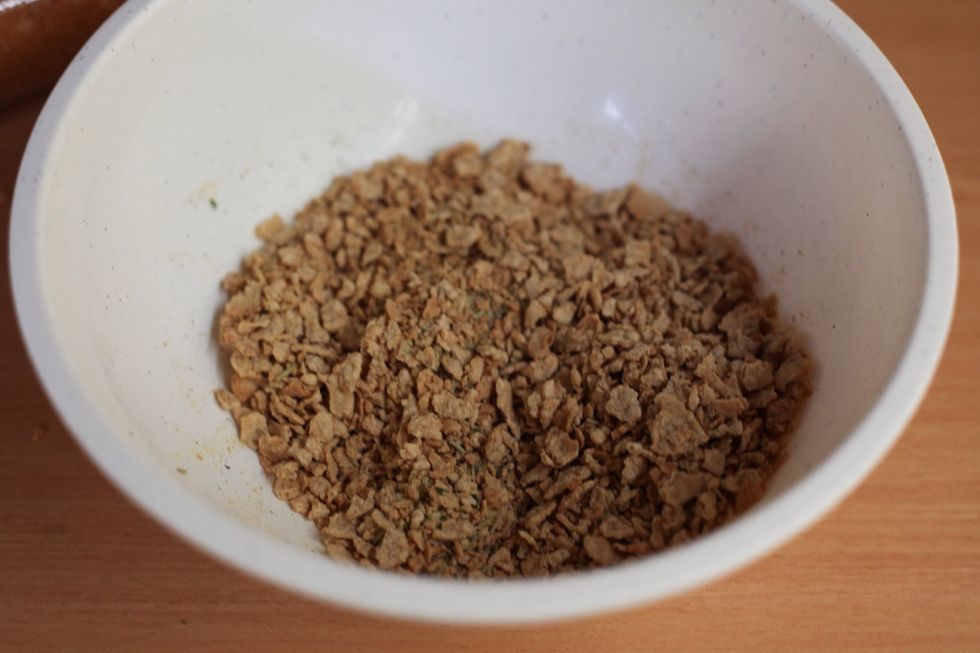 Special K or corn flakes. It's entirely up to you. I like Special K for its thicker flake. Using your hand, crush them to resemble bread crumbs.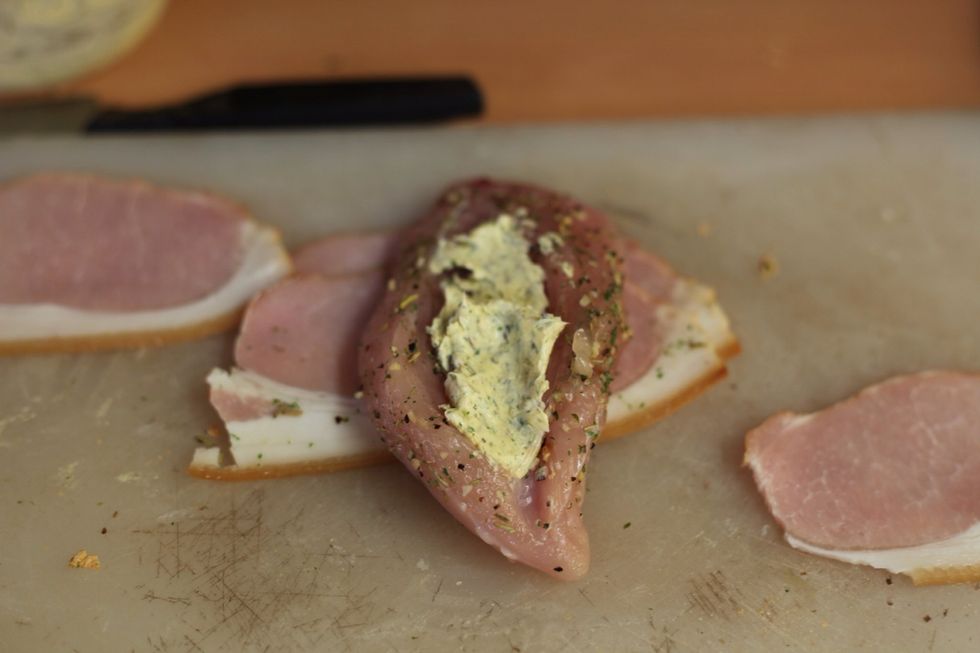 You should still have butter left over. If you don't, then you've over loaded the herb bread and you'll need to make more. Fill the chicken with the Tuscan herb butter mix.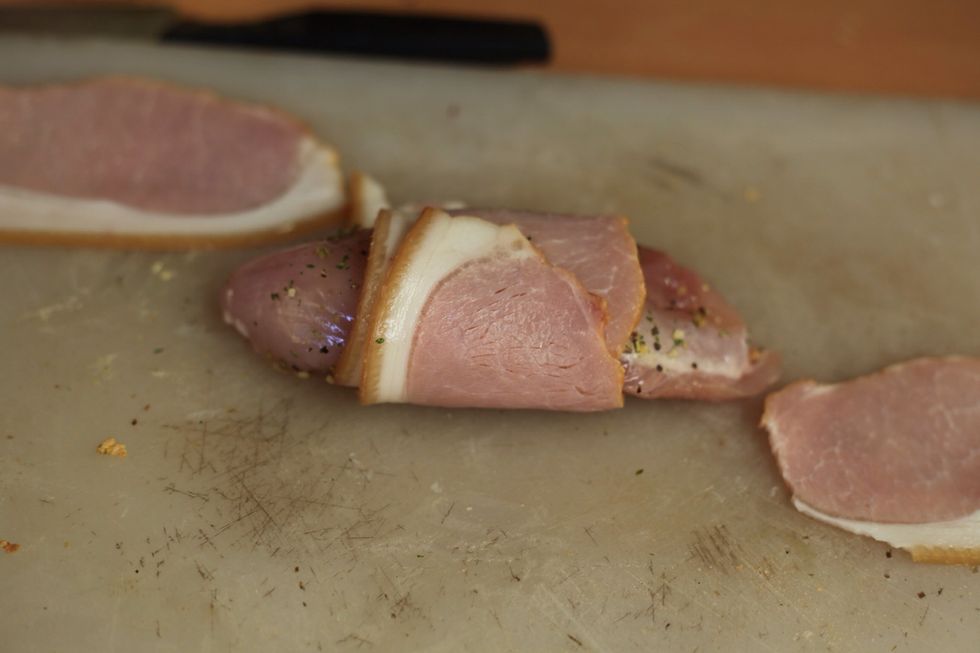 Wrap te chicken beast with rasher bacon. Remove the fat for instant divorce. Hahaha.
Dip into the coriander egg wash.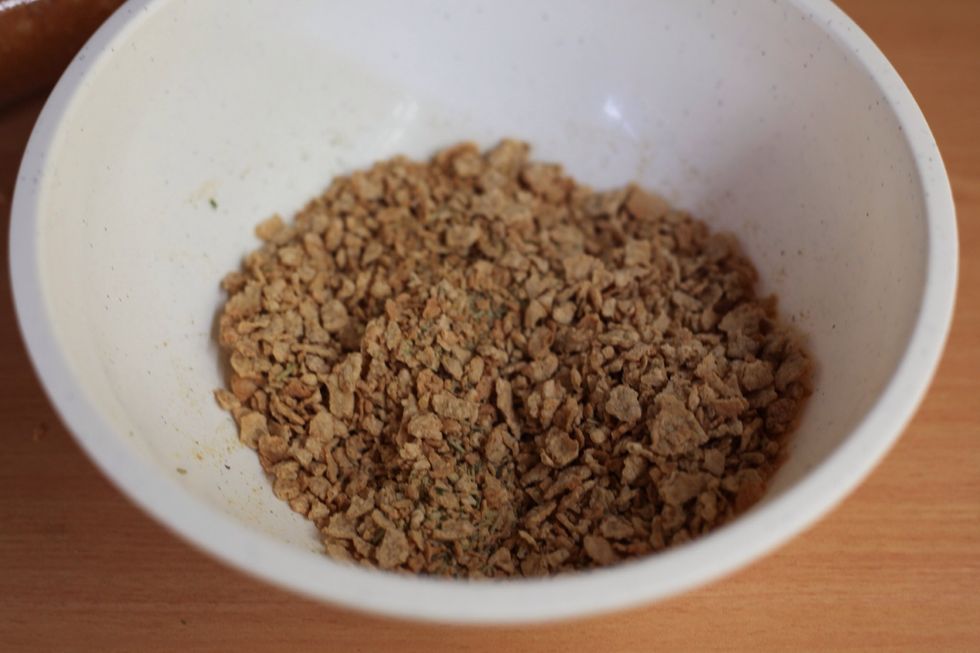 Dip the chicken, shower it with bread crumbs until KFC gets jealous. Make sure you cover the entire chicken breast to hide the bacon for that surprise element.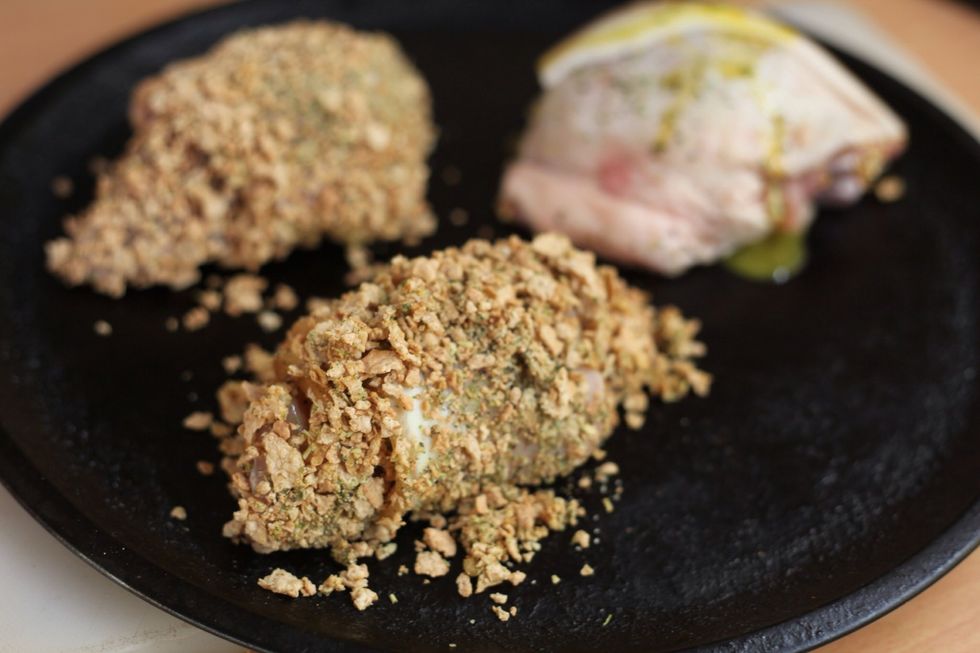 And repeat the same for the second chicken breast piece. Preheat & Bake in the oven for 30 minutes on 200 C / 390 F for 25-30 minutes. At half way check on them and put the garlic bread in for 15 mins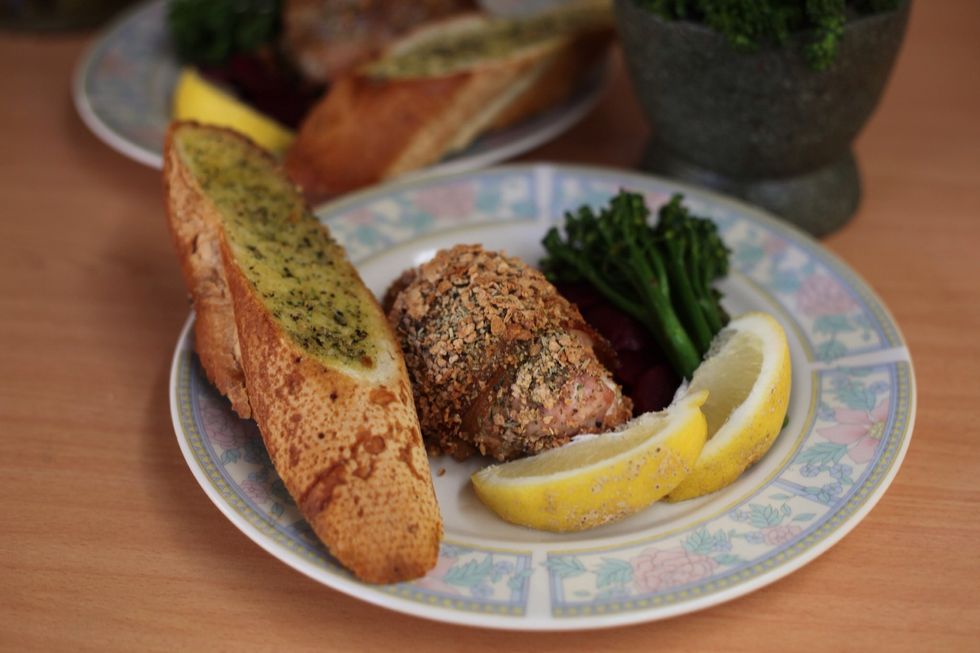 Decorate with your veges, garlic bread and a few slices of lemon and serve with a white wine. It should be juicy and tender and won't require a sauce. We're not done yet. Here comes the thigh...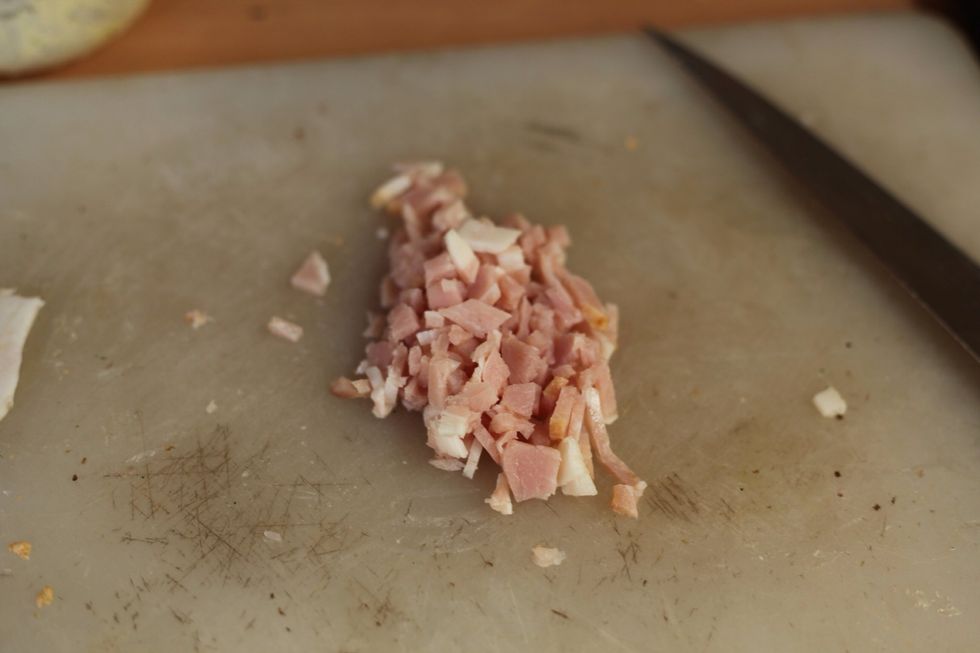 Dice the bacon pieces into fine cubes like so.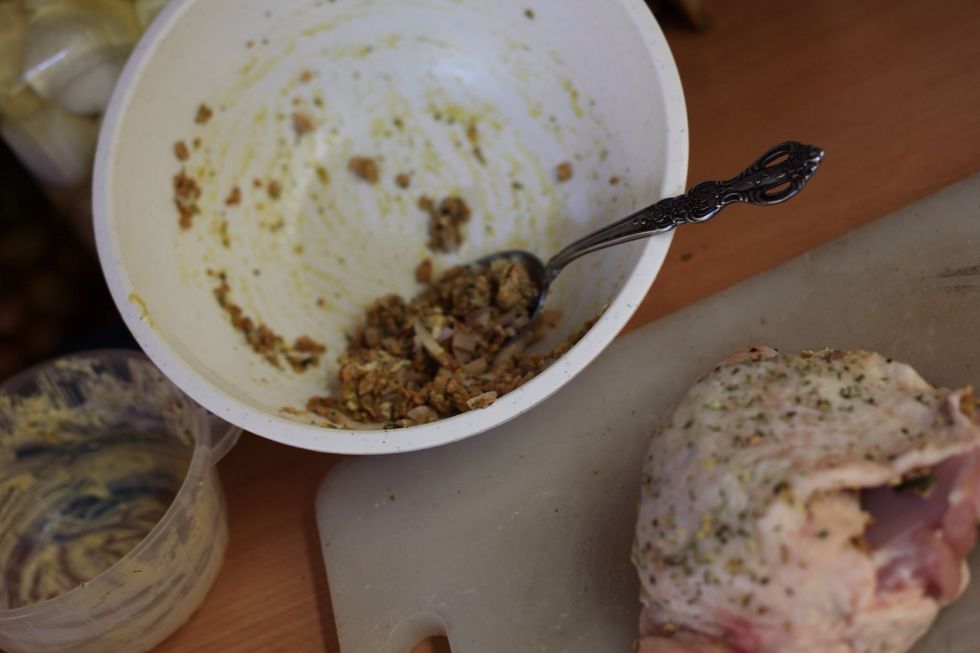 Mix 1 cup of Special K, 1 tbsp of butter, 1 tbsp of Tuscan herb mix and 1 tbsp of coriander egg mix. Mix together until you have a sticky consistency.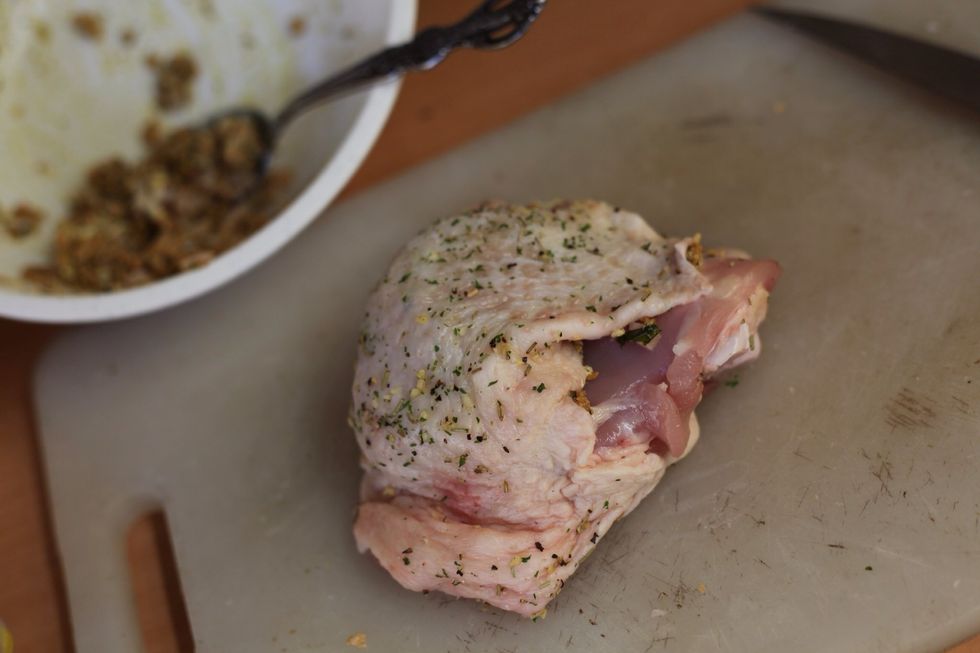 Stuff the mix inside the skin as much as you can, so the skin stretches out into a nice hump. And sing that fergy song my hump, my hump, my lovely lady lumps ...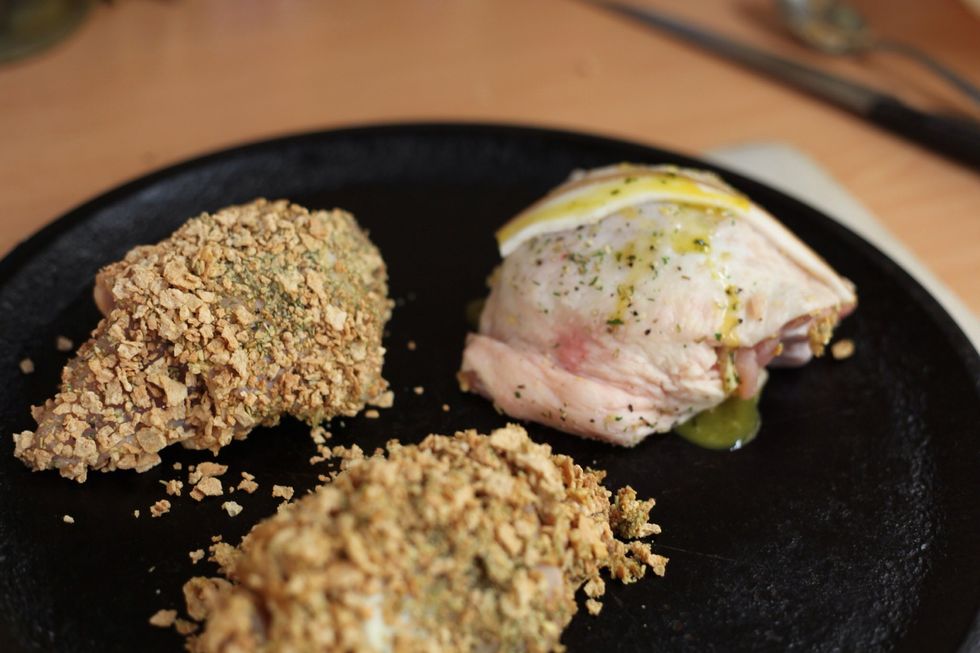 On the thigh piece, drizzle a touch of your coriander egg mix all over and bake the same way. 20-30 mins on 200 C / 390 F. After 15 mins, Add your bread tray and bake for 15 mins. Don't burn anything!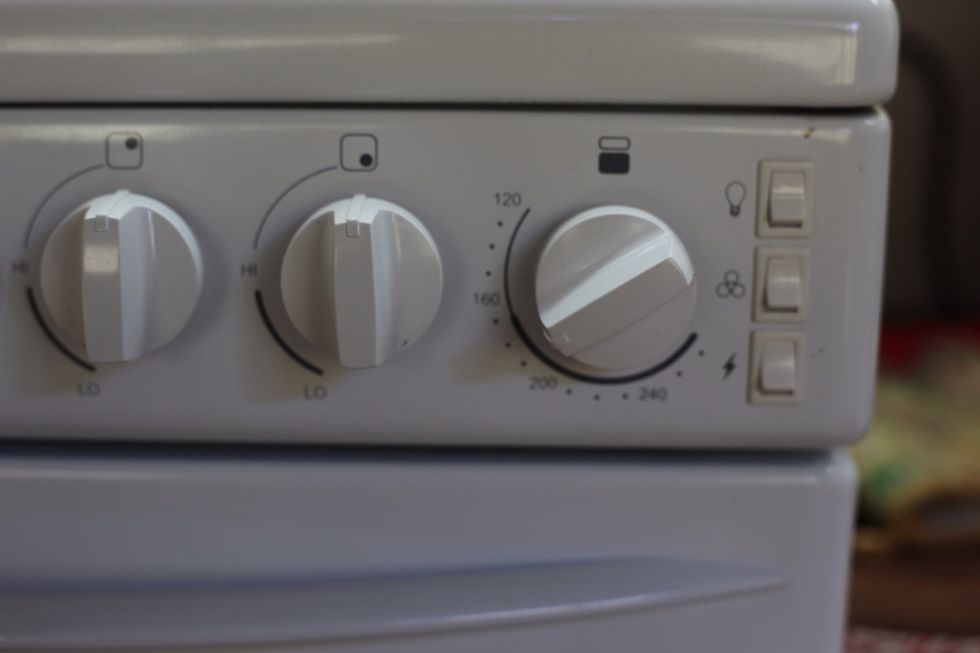 Baking temperatures vary. If you have a gas fan forced oven like mine, reduce the heat by 20 degrees. So bake for 25-30 mins on 180 C / 350 F.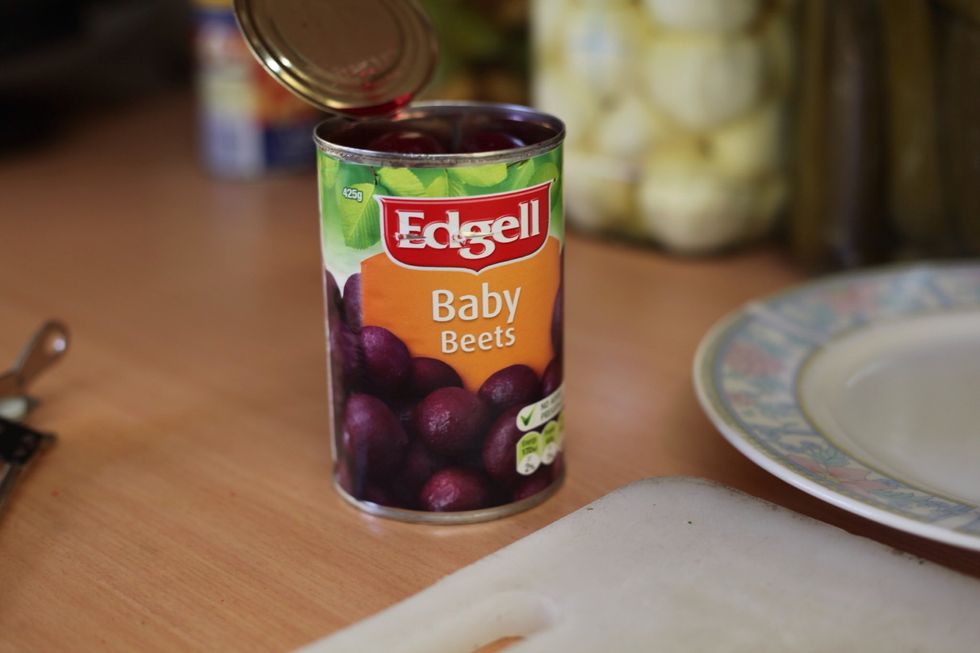 I'm going to use baby beets, broccolini & asparagus for the side decoration. It's up to you what side veges you like with your Tuscan chicken.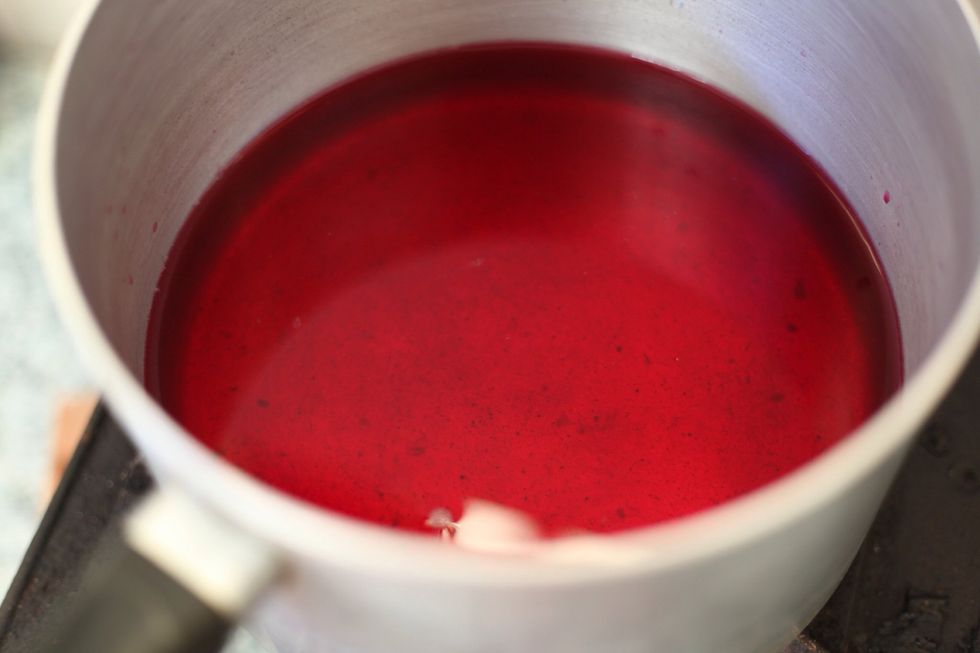 Now we don't waste anything in this kitchen. Pour the liquid from the baby beets into your pot and add 2 extra cups of water.
Boil all the veges at the same time for 2 minutes. We want crispy vegetables not flat and lifeless, dull veges. Quick boil = crispy veges.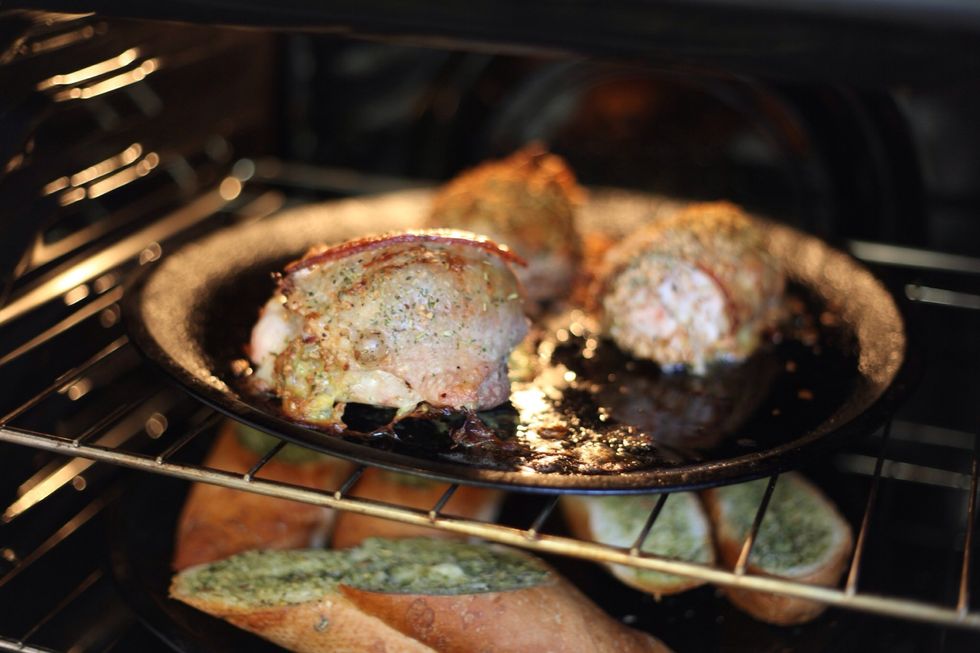 Your chicken should be looking something like this. And the aroma in your house will have your dinner guest ready for romancing you under the Tuscan moonlight.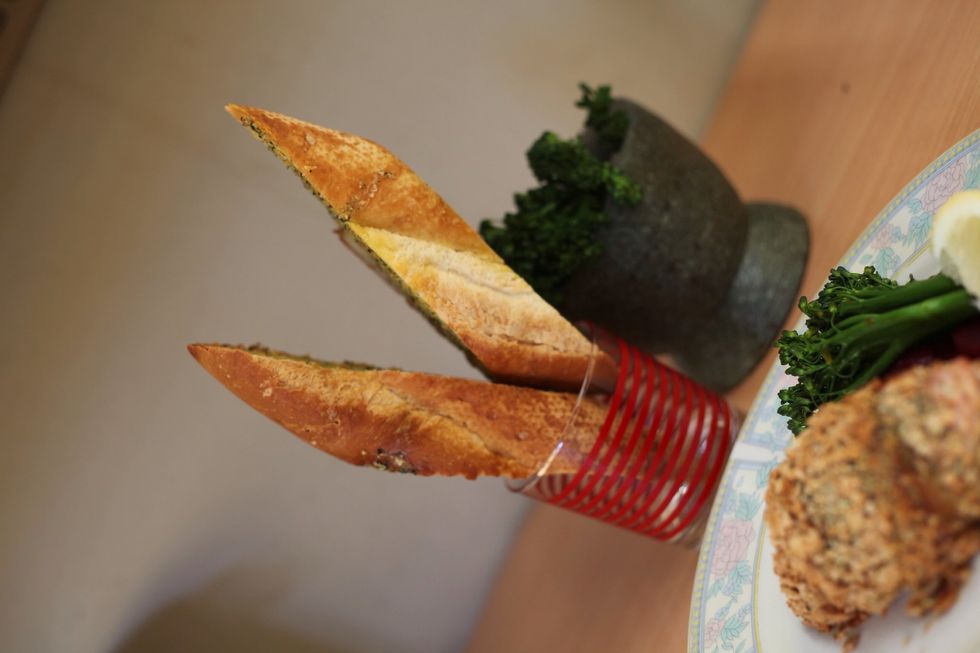 2 sticks of garlic bread in a glass for unique decor and ...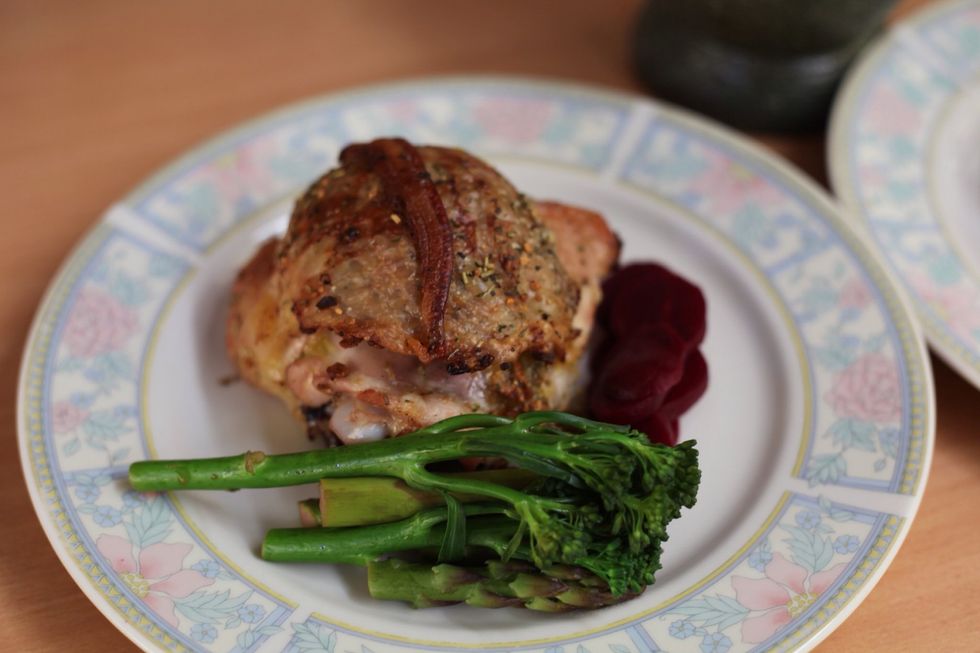 Decorate and serve. It's simple, delicious and your guest will definitely have that diamond ring on the table before dessert!! Lol. This is the chicken thigh version. If your thighs don't work...
Get the chicken breast. Decorate and serve. And if that still doesn't work, 1 glass of wine or 10 should do the trick. Lol. Love from our amateur kitchen, Michel Nicolas Daher (Micho) and family.
1.0 Chicken breast OR 2 thighs
4.0Tbsp Butter
3.0Tbsp Tuscan herb mix
8.0 Broccolini floralette with stalk
6.0 Asparagus whole
1.0 Can baby beets
1.0 French baguette
1.0c Special K / Corn Flakes
1.0 Lemon
6.0 Slices Rasher bacon
1.0Tbsp Coriander
1.0 Egg
2.0c Water
Michel Daher
Micho here. Amateur experimental chef and lover of food. Thanks for all your support. Join my Food Journey www.naturallygoodfood.com