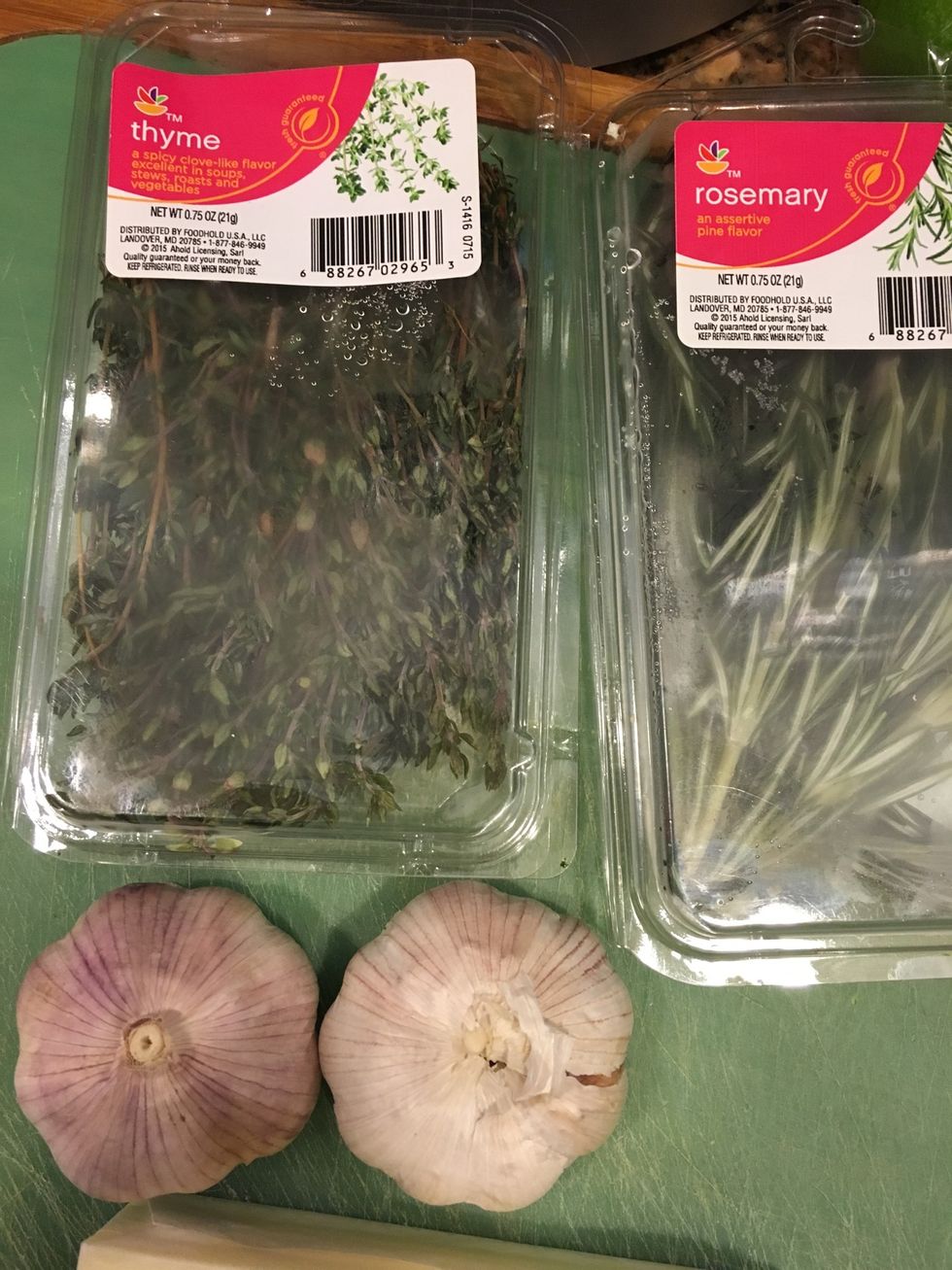 We froze our herbs so they are darker green than fresh, but you should definitely use fresh if possible.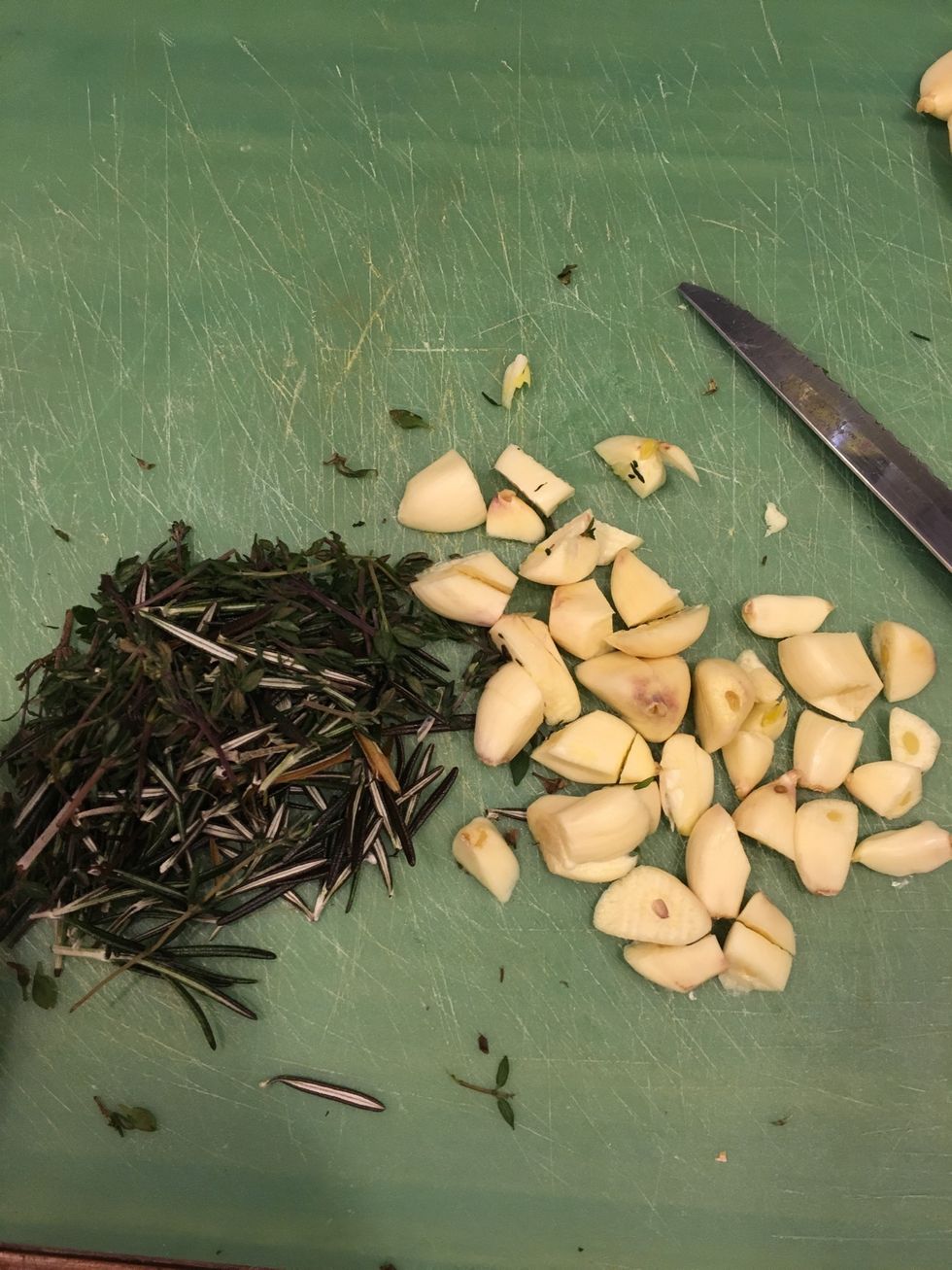 Rough chop the herbs and garlic since they will go in the food processor.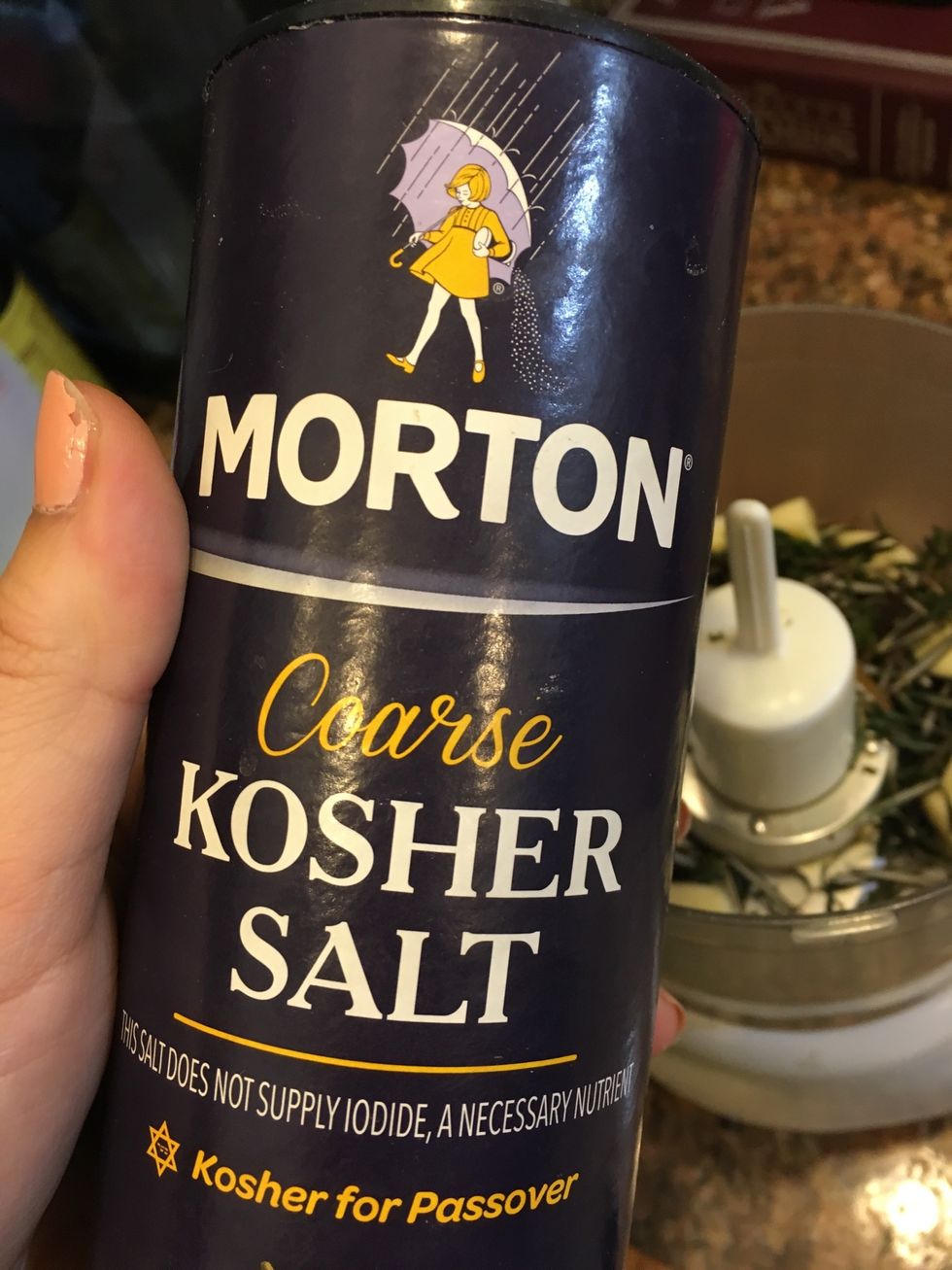 Add some kosher salt into the garlic and herb mixture.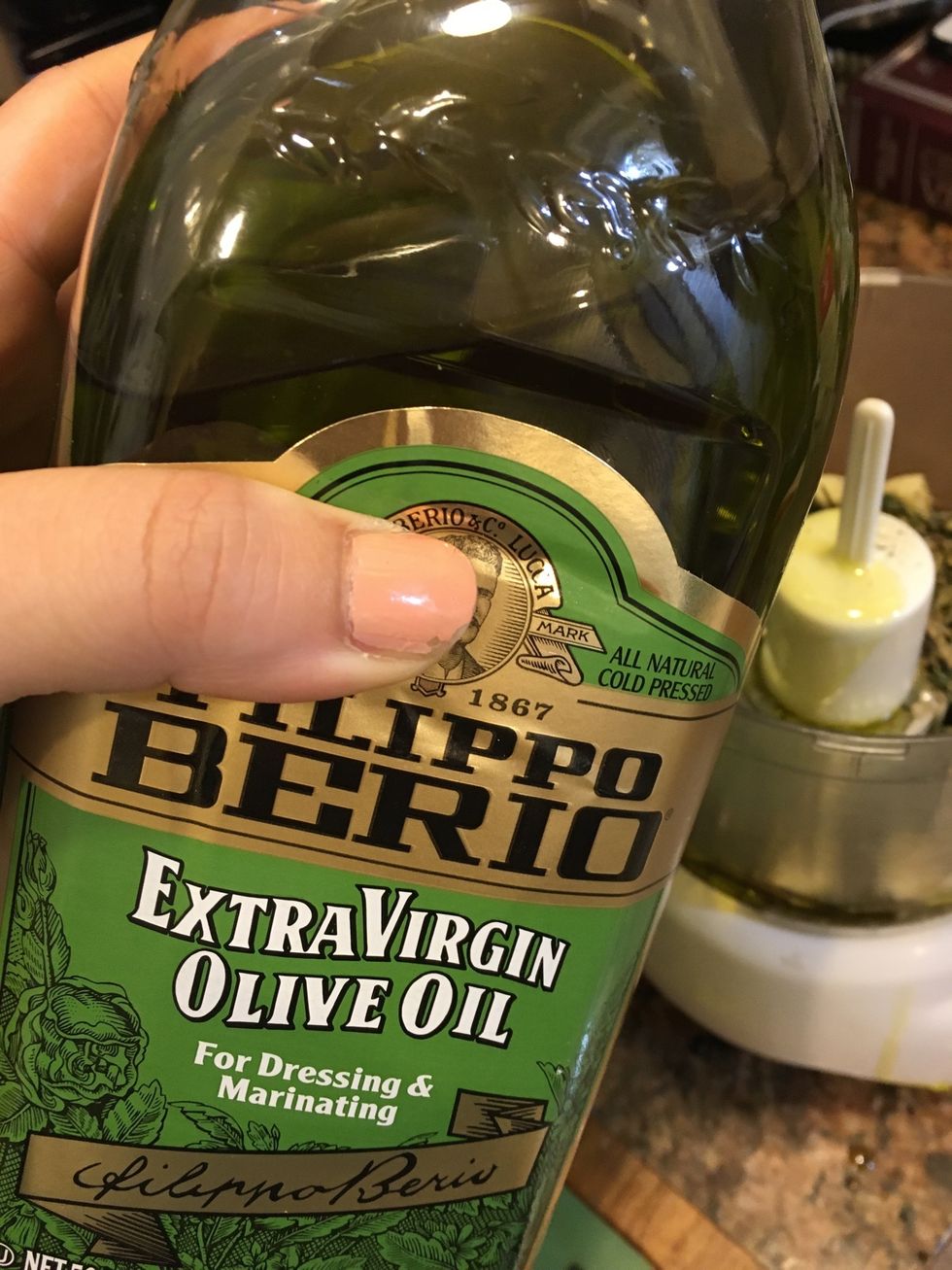 Add about a 1/4 cup of olive oil to the mix. Eyeball as you mix and add more as necessary.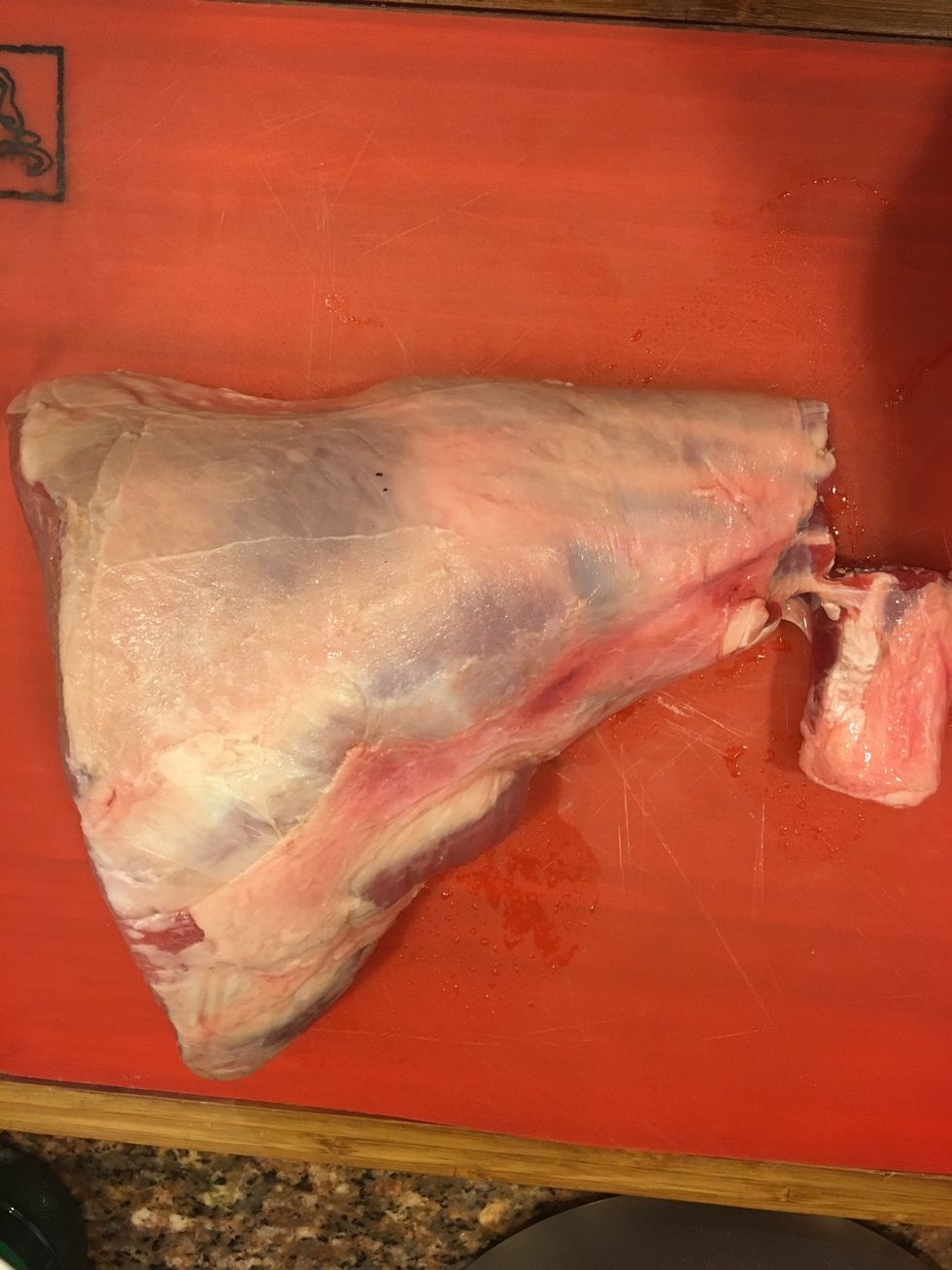 Wash your leg of lamb and pat dry. That little extra piece of meat at the end is good luck according to my mom 😊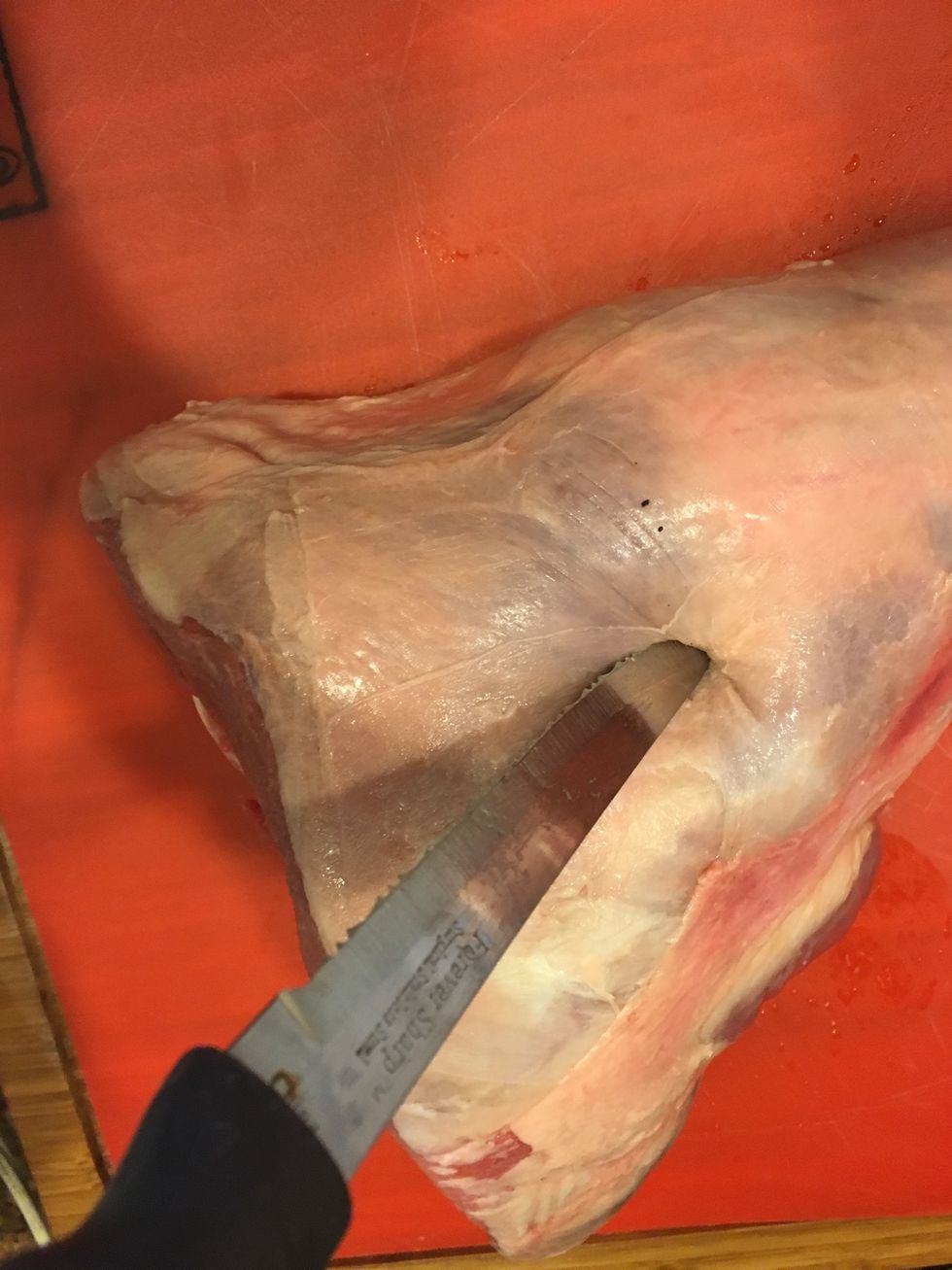 Pierce the lamb with a sharp knife. This is the little pocket you will stick some of the garlic you reserved into.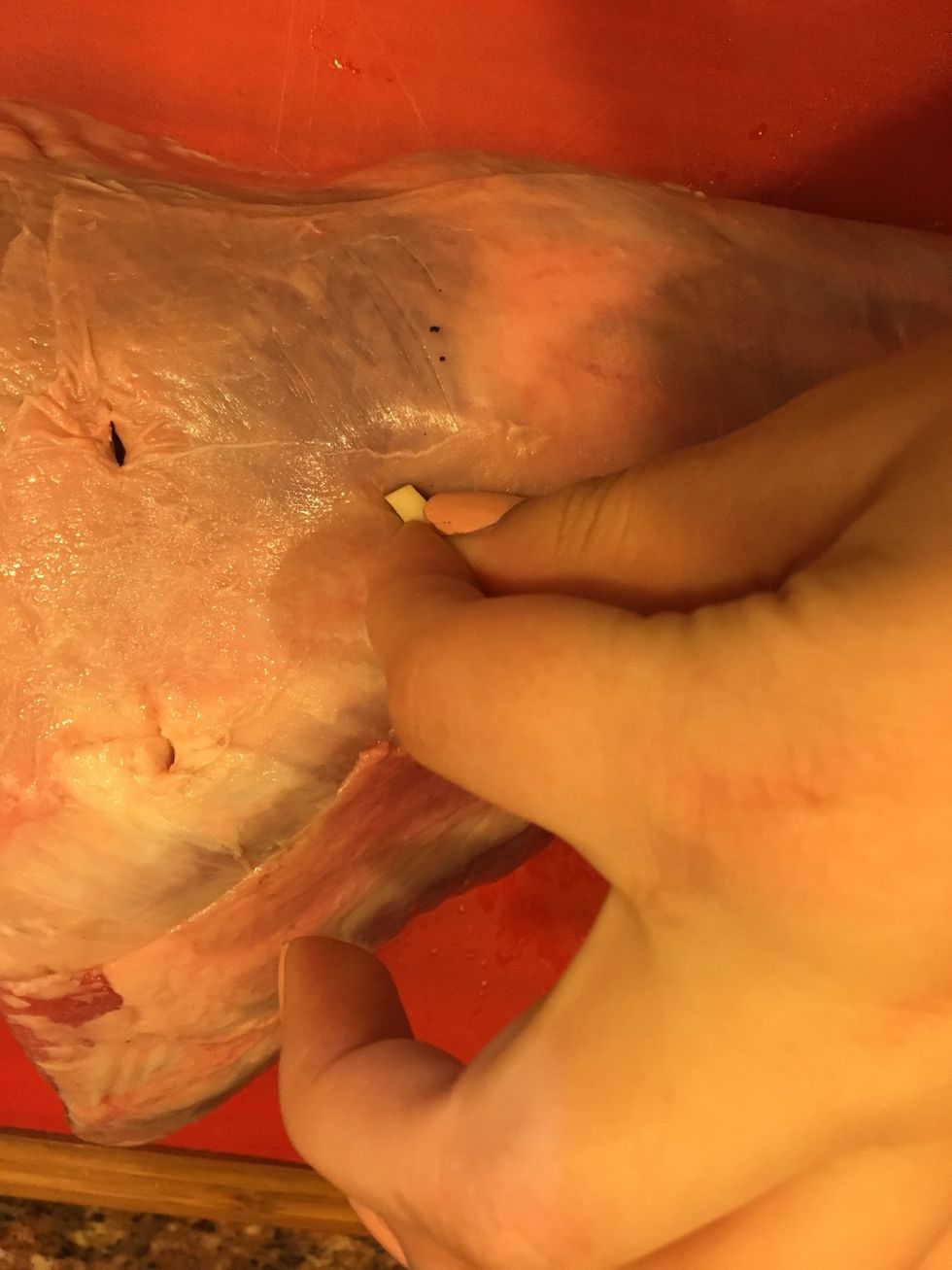 Make sure to get the little piece into the lamb securely.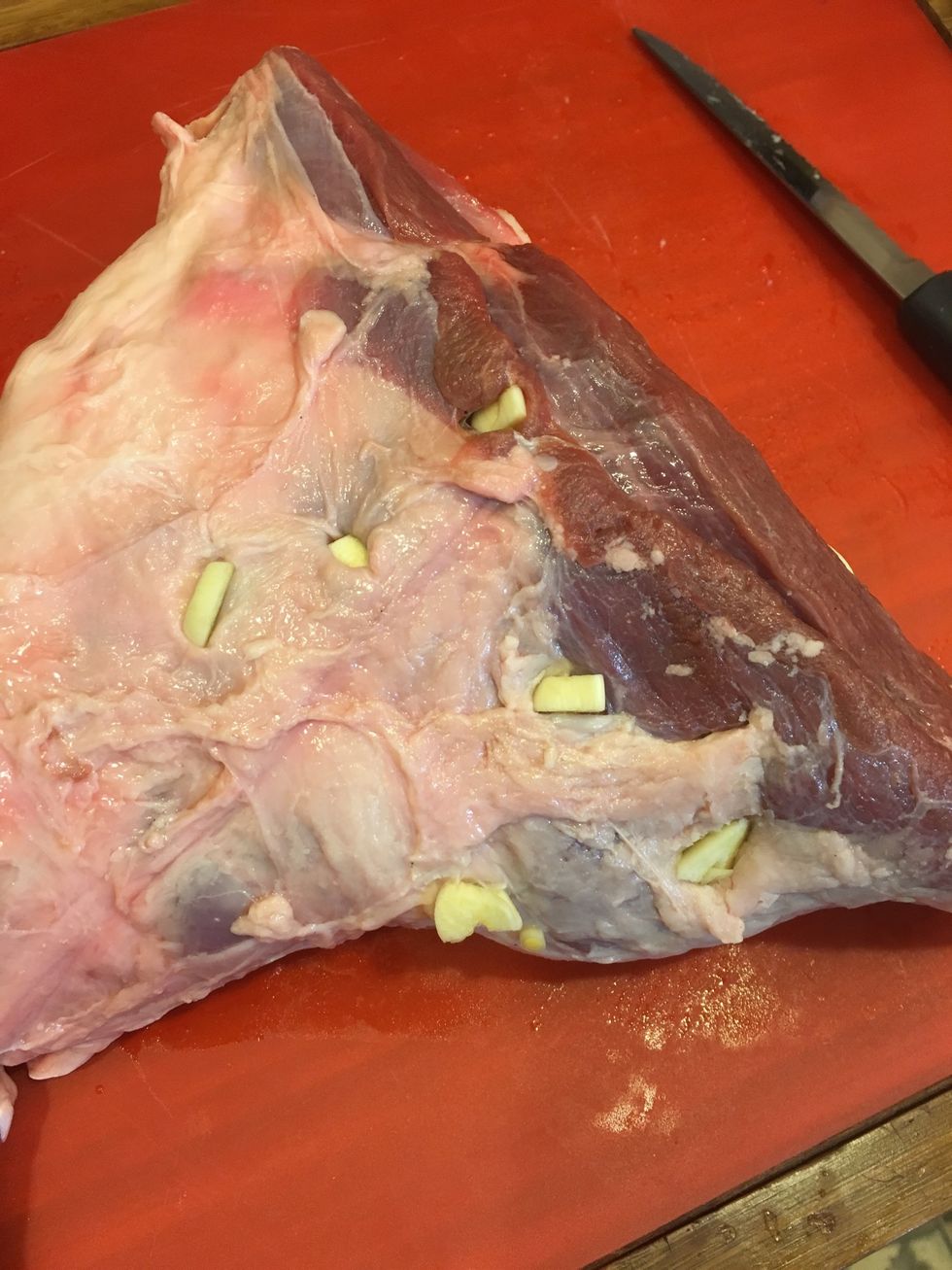 Stud the lamb with garlic all over on both sides and the top.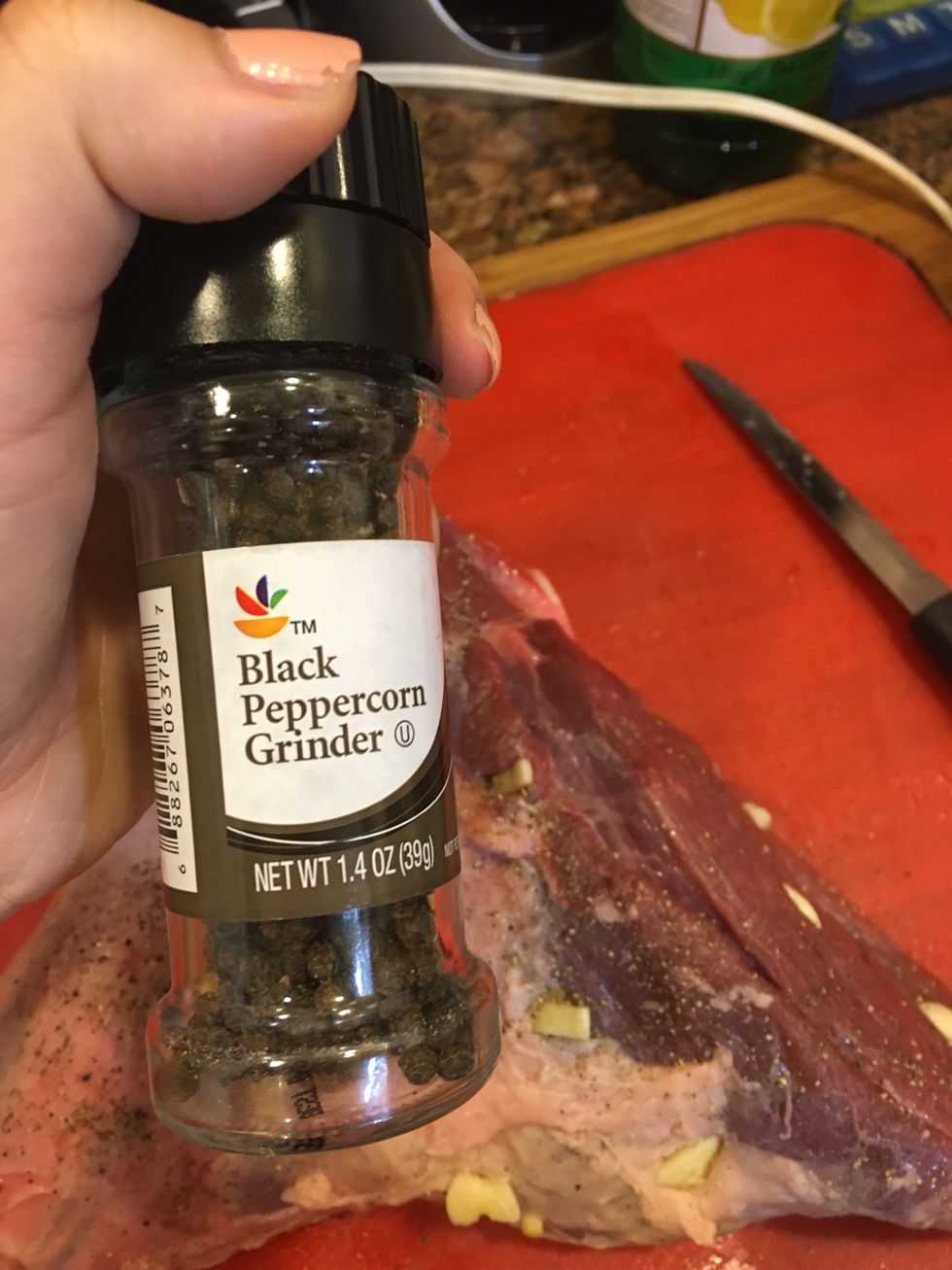 Crack fresh black pepper all over on both sides.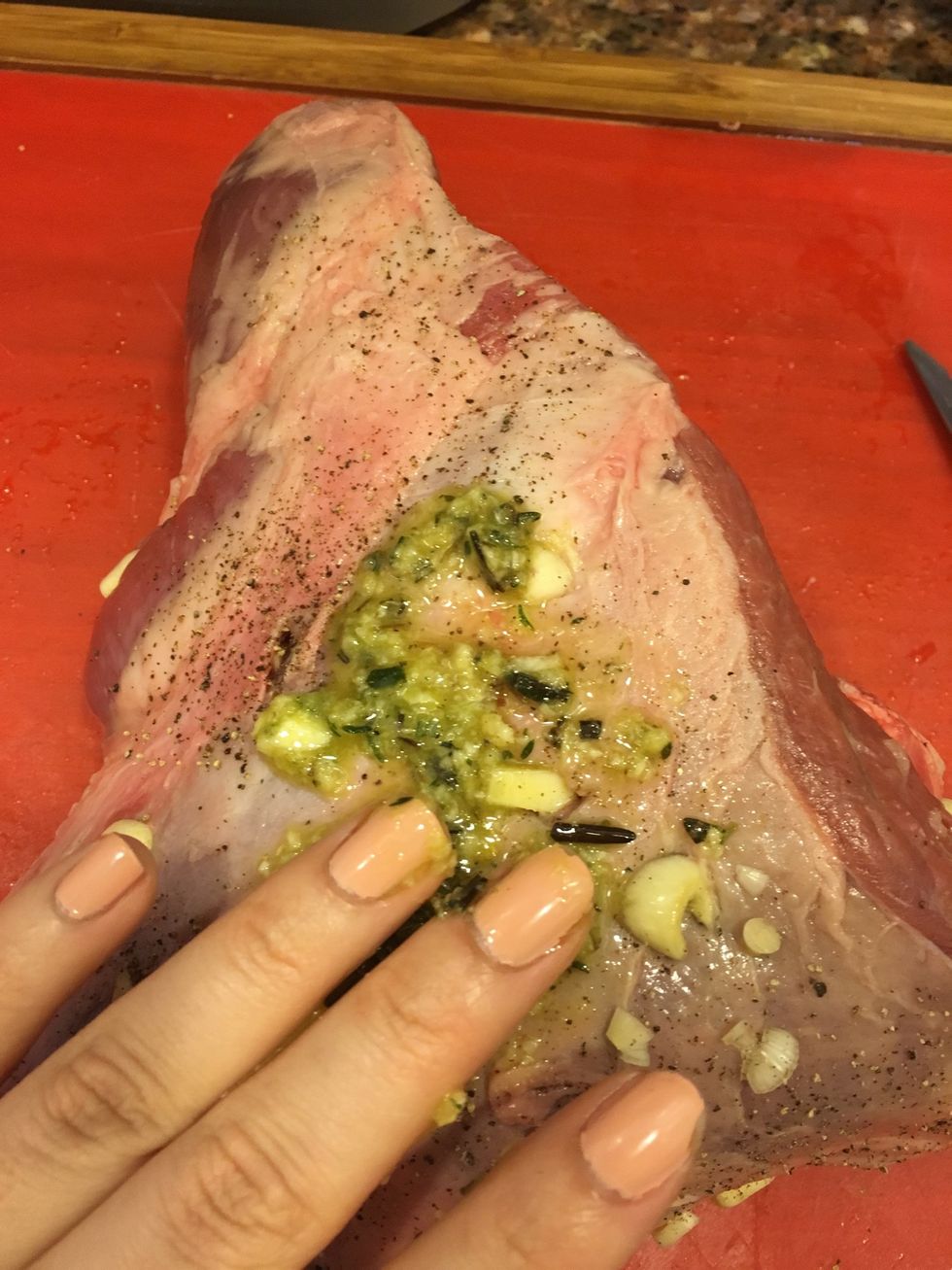 Now pat the herb, garlic and olive oil mixture all over the lamb. Flip it over and do the other side. Your kitchen should smell like heaven at this point!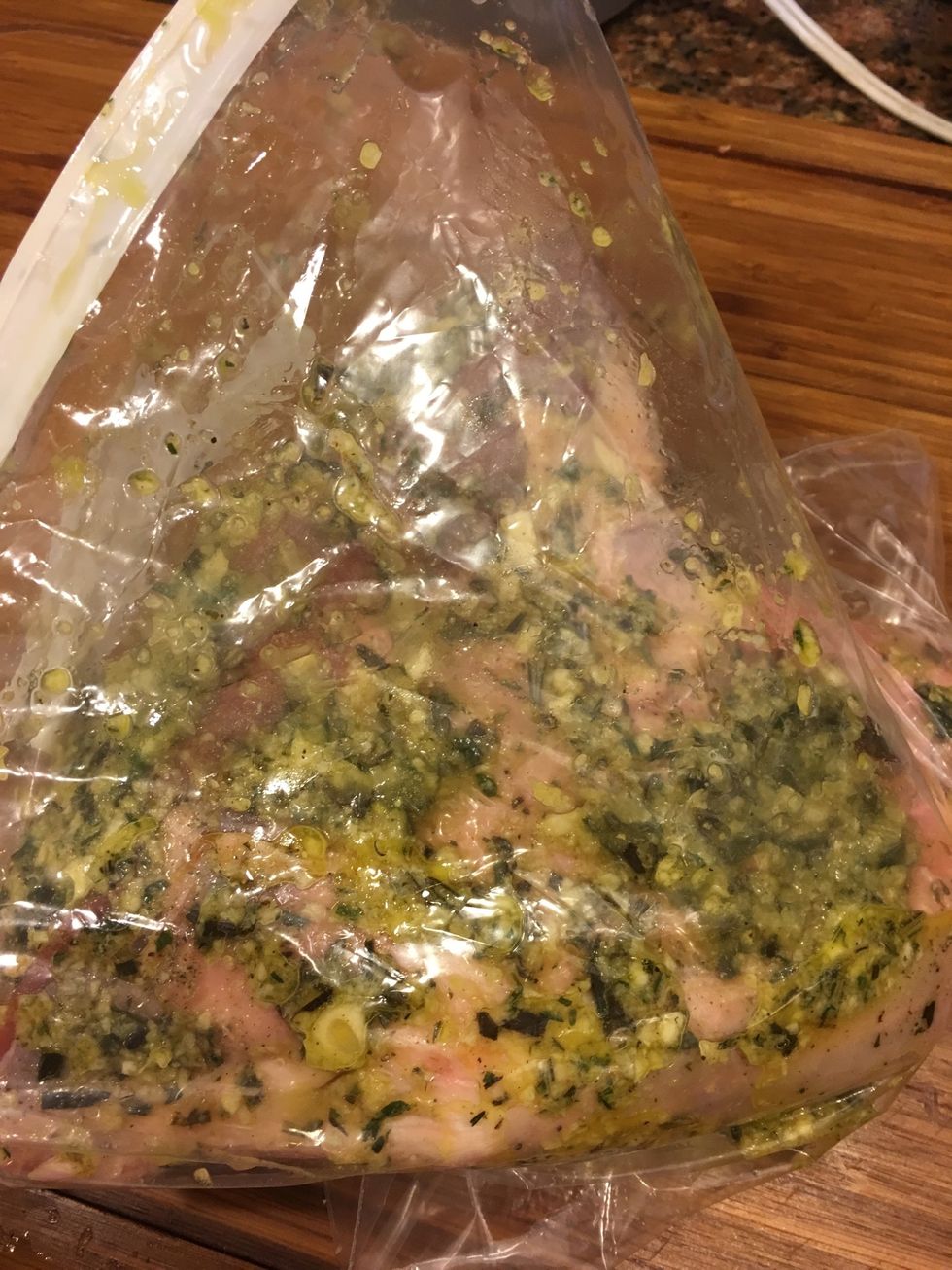 Put into a gallon bag and let sit over night to really absorb the flavors. Make sure to double bag because you don't want everything in your fridge to take on a garlicky smell.
In the morning add the lamb to a decent sized roasting pan. I added 5 cubed potatoes that I tossed in salt, pepper, onion powder and dried parsley, that's optional though.
Cook lamb in a 275 degree oven for at least 2.5 hours or until the internal temperature of the meat is 180 for medium.
This is it all done! Super flavorful and delicious. Enjoy!
Heads of garlic
Leg of lamb
Olive oil
Rosemary
Thyme
Salt and pepper
Potatoes
Onion powder
Dried parsley