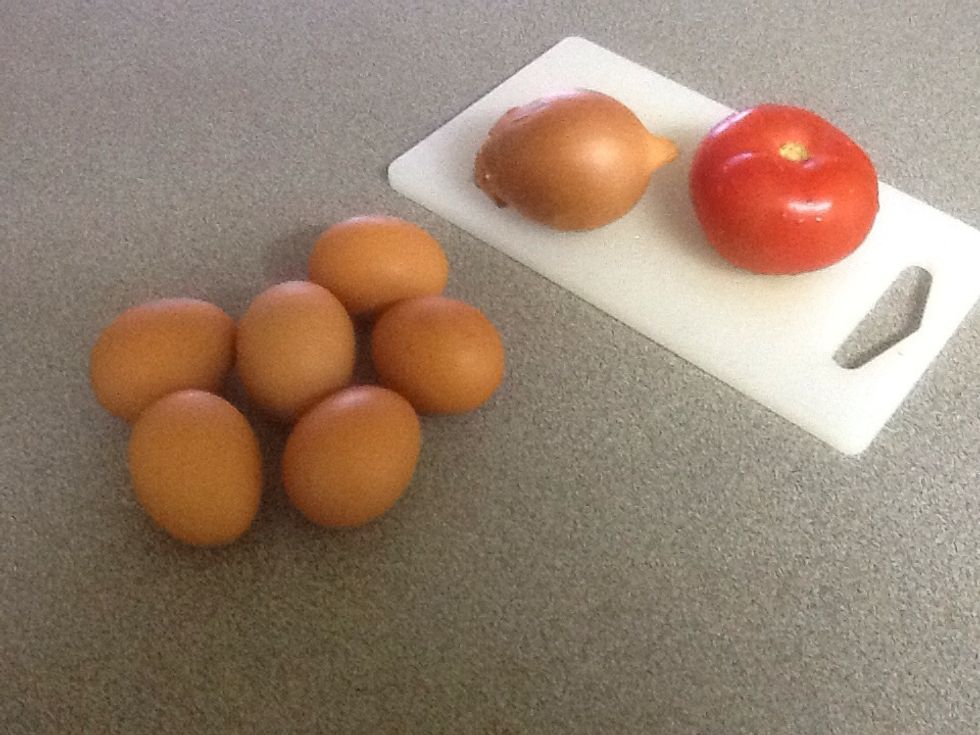 This is what you need.
Crack 6 eggs but take out 3 yolks because too much yolk is bad for you.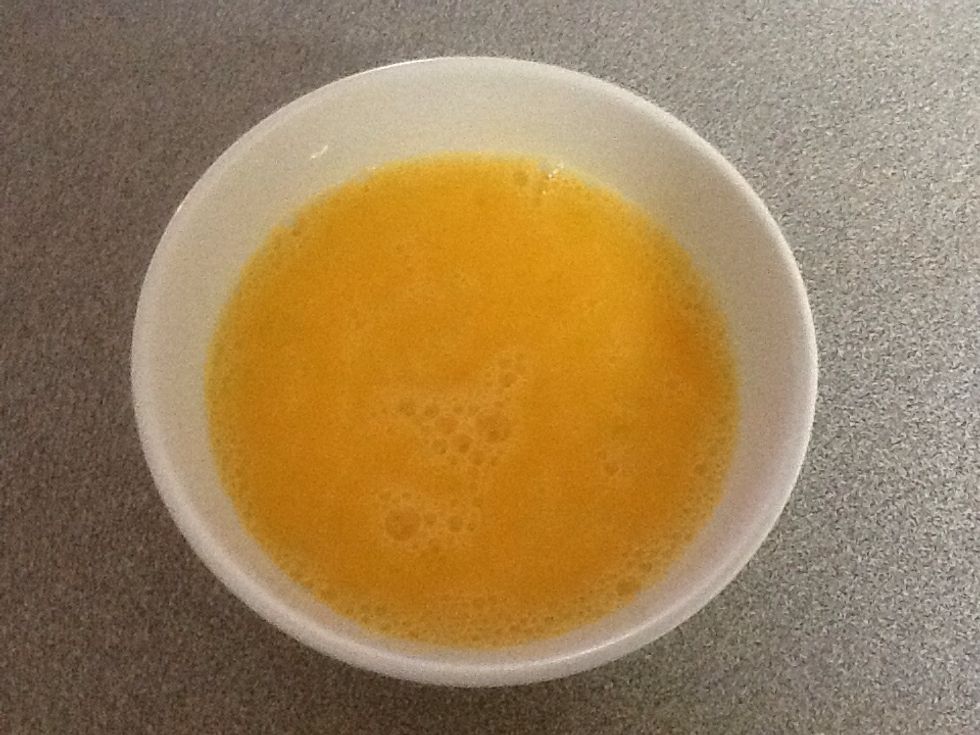 Now mix all the eggs together.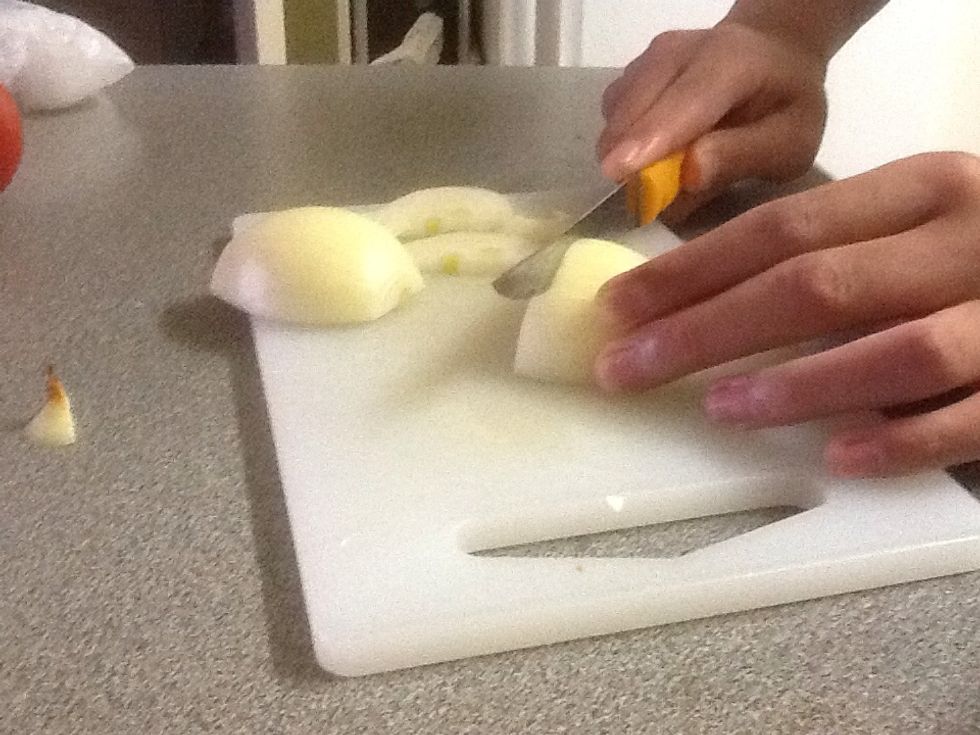 Now dice the onions.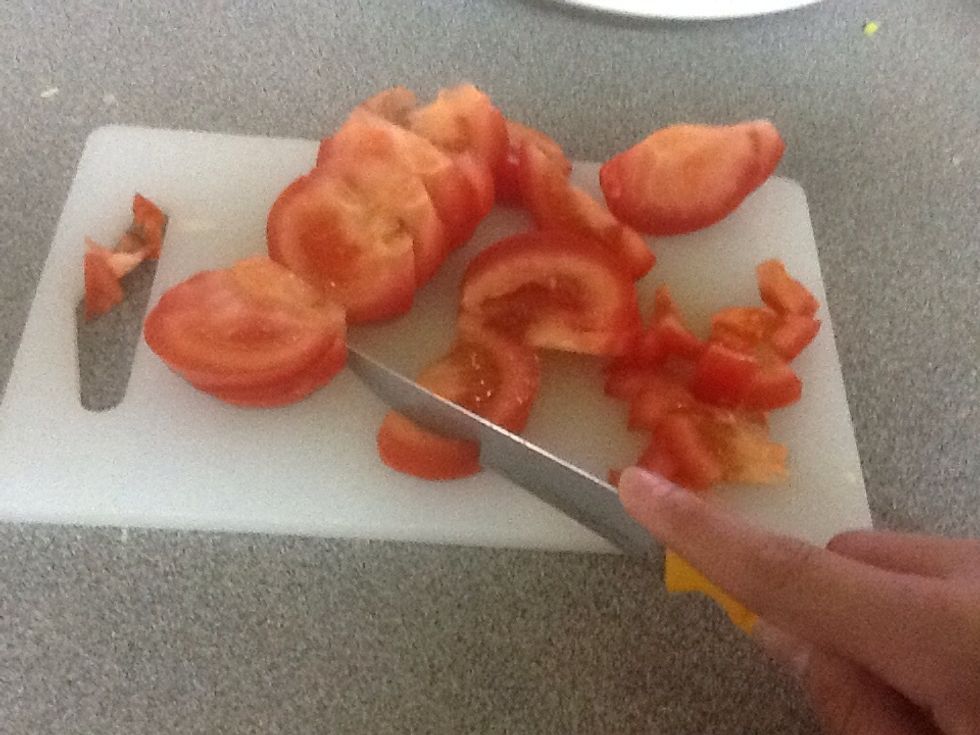 Slice the tomatoes.
Cut the ham into squares.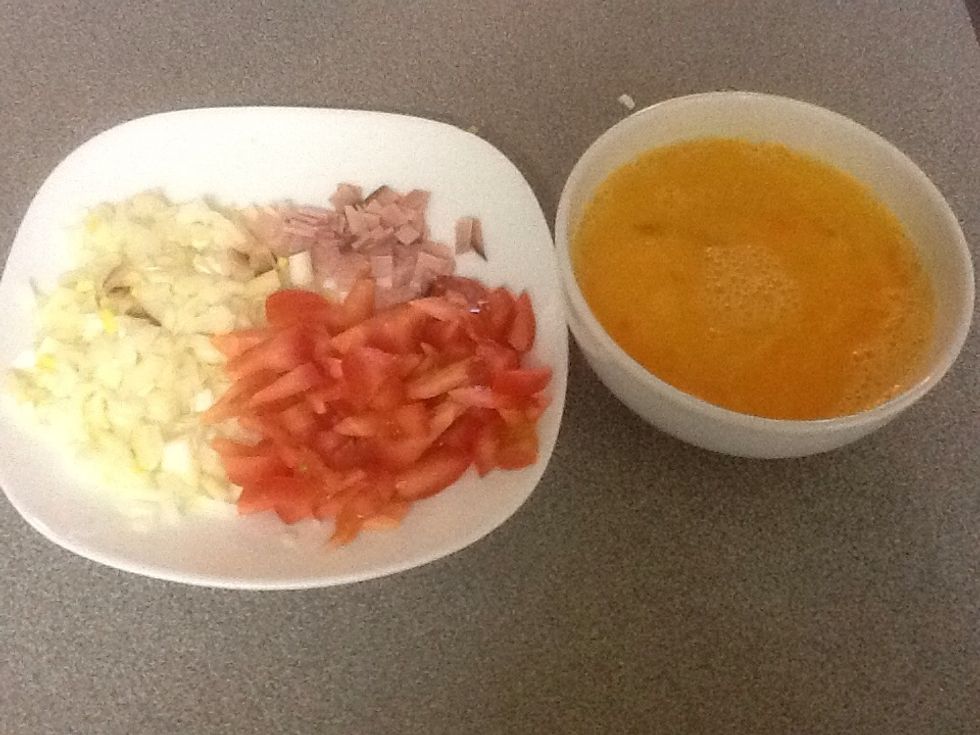 This is what you should end up with.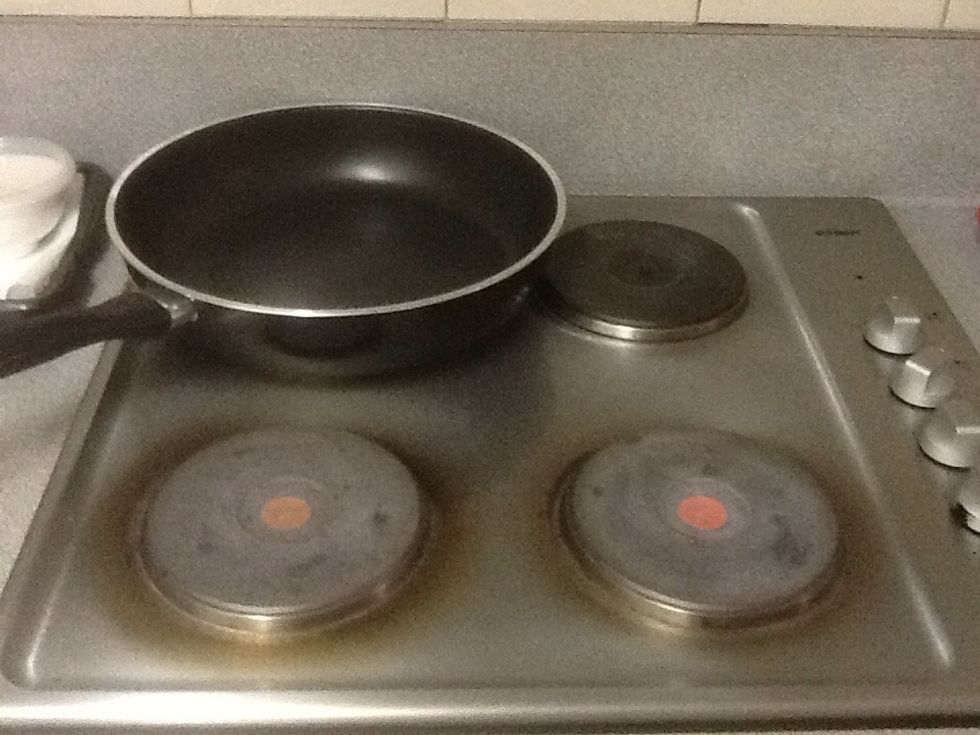 Heat up a non-stick pan, but if you don't have a non-stick pan add olive oil to reduce most fats that come in most oils.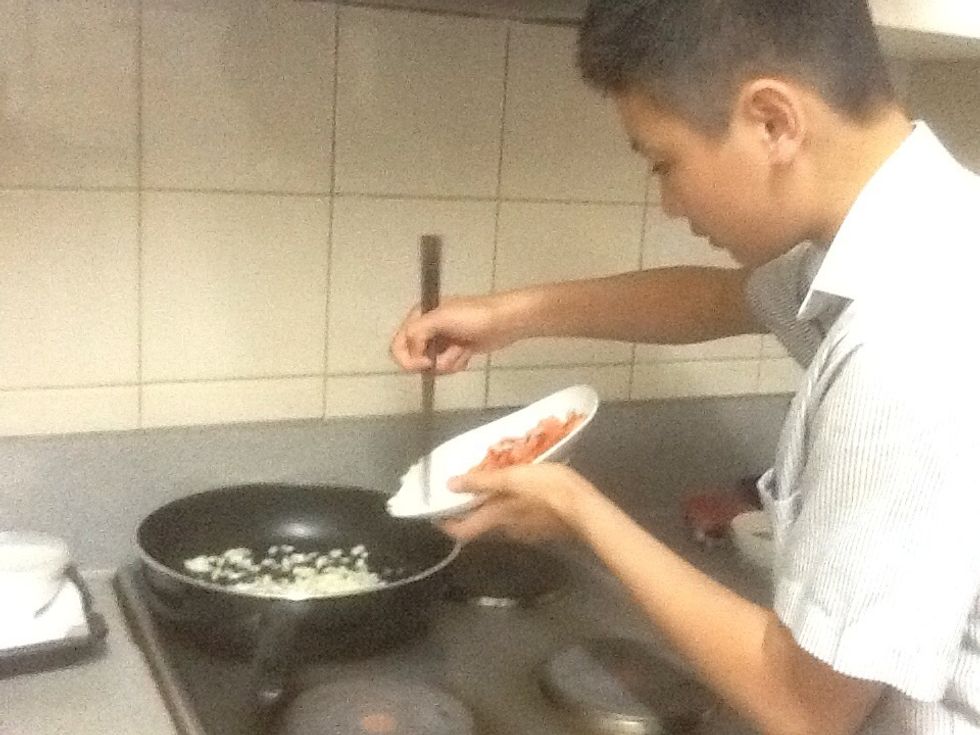 Now add the onions.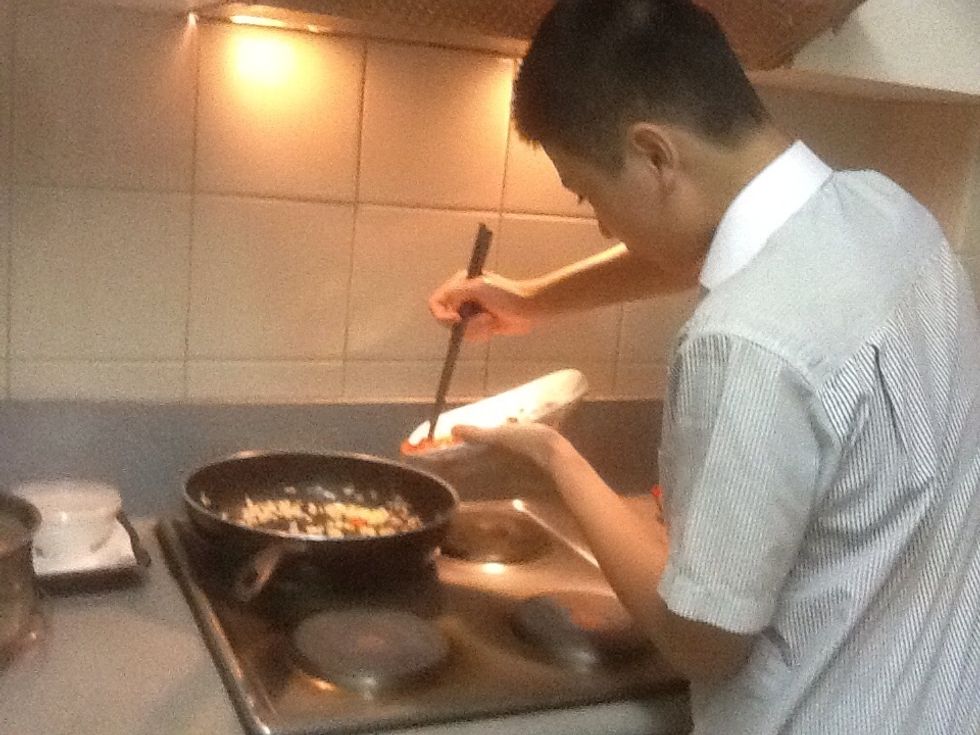 Now add the tomato and ham.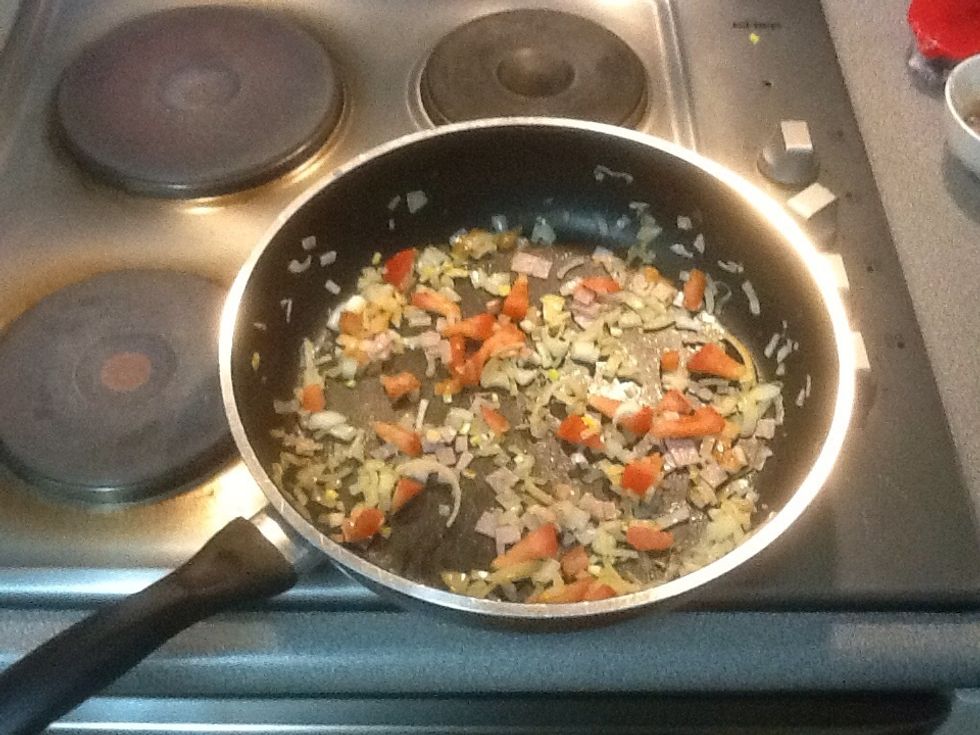 This is what it should look like so far.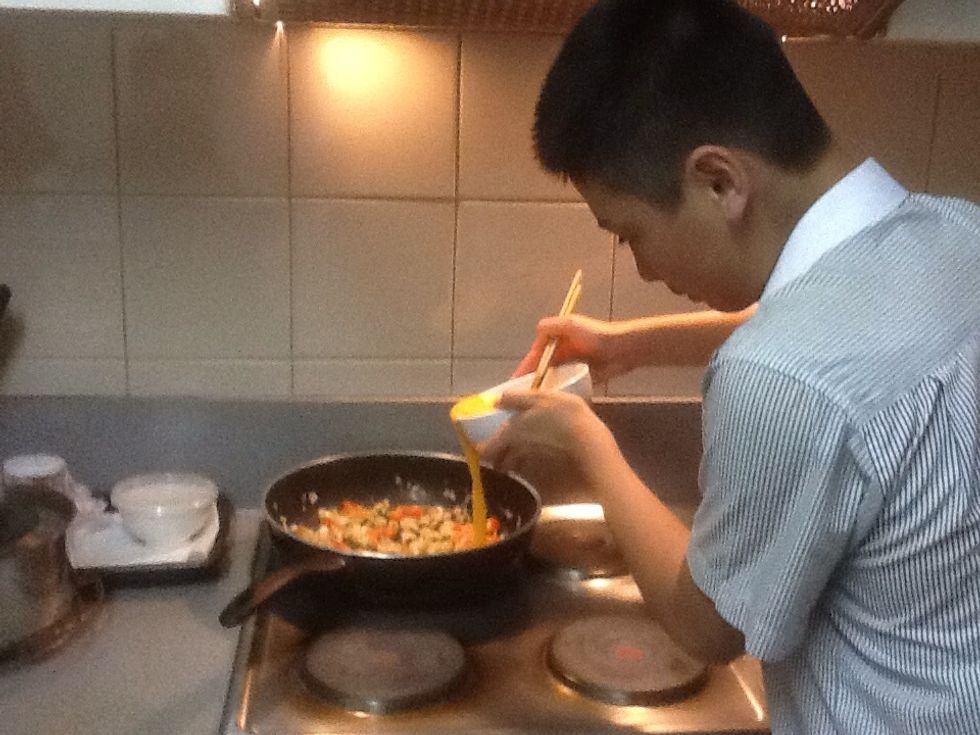 Add the egg.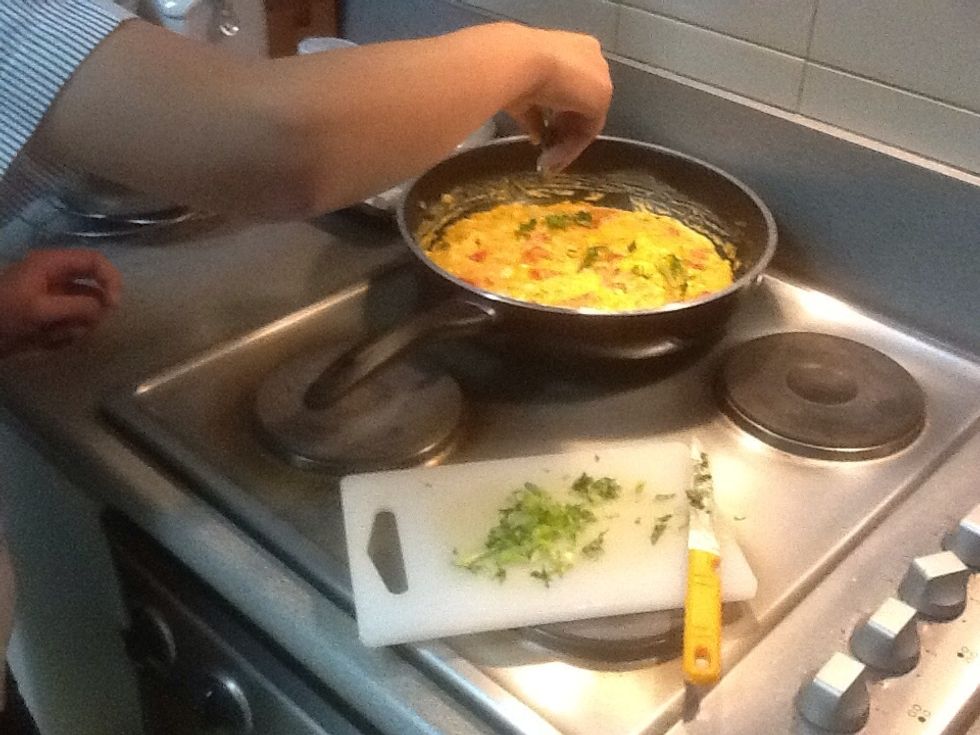 Now add a small handful of coriander.
DELICIOUS!!!!
6.0 Eggs
1/4 Ham
1.0 Tomato
1.0 Onion
Some coriander