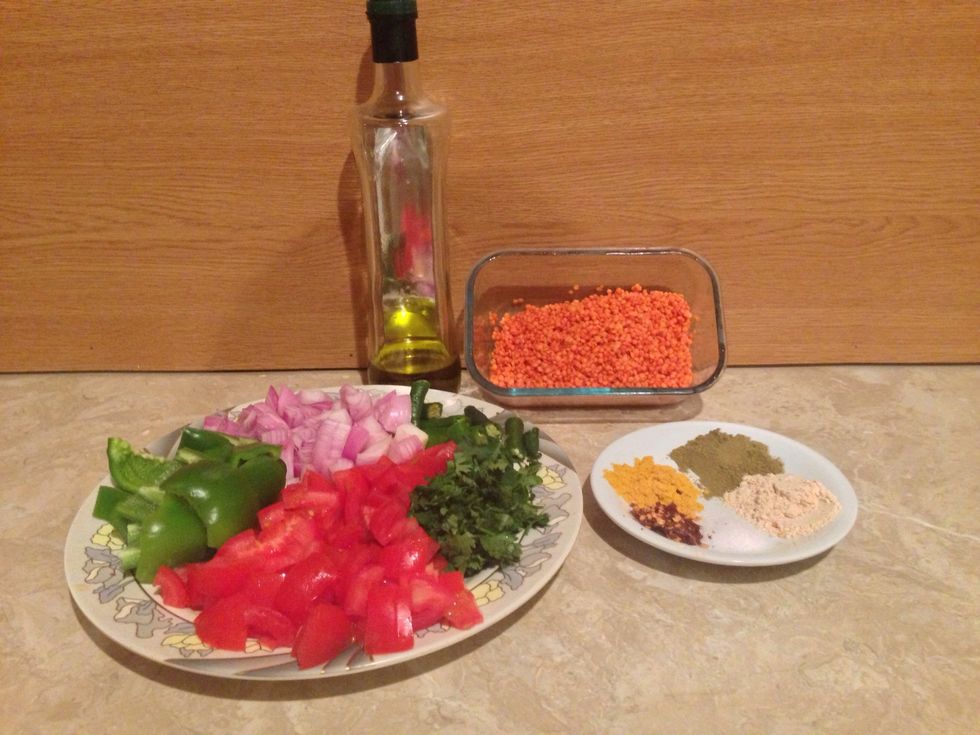 Gather your ingredients.
Heat olive oil over medium heat ,add the chopped onion and stir till tender.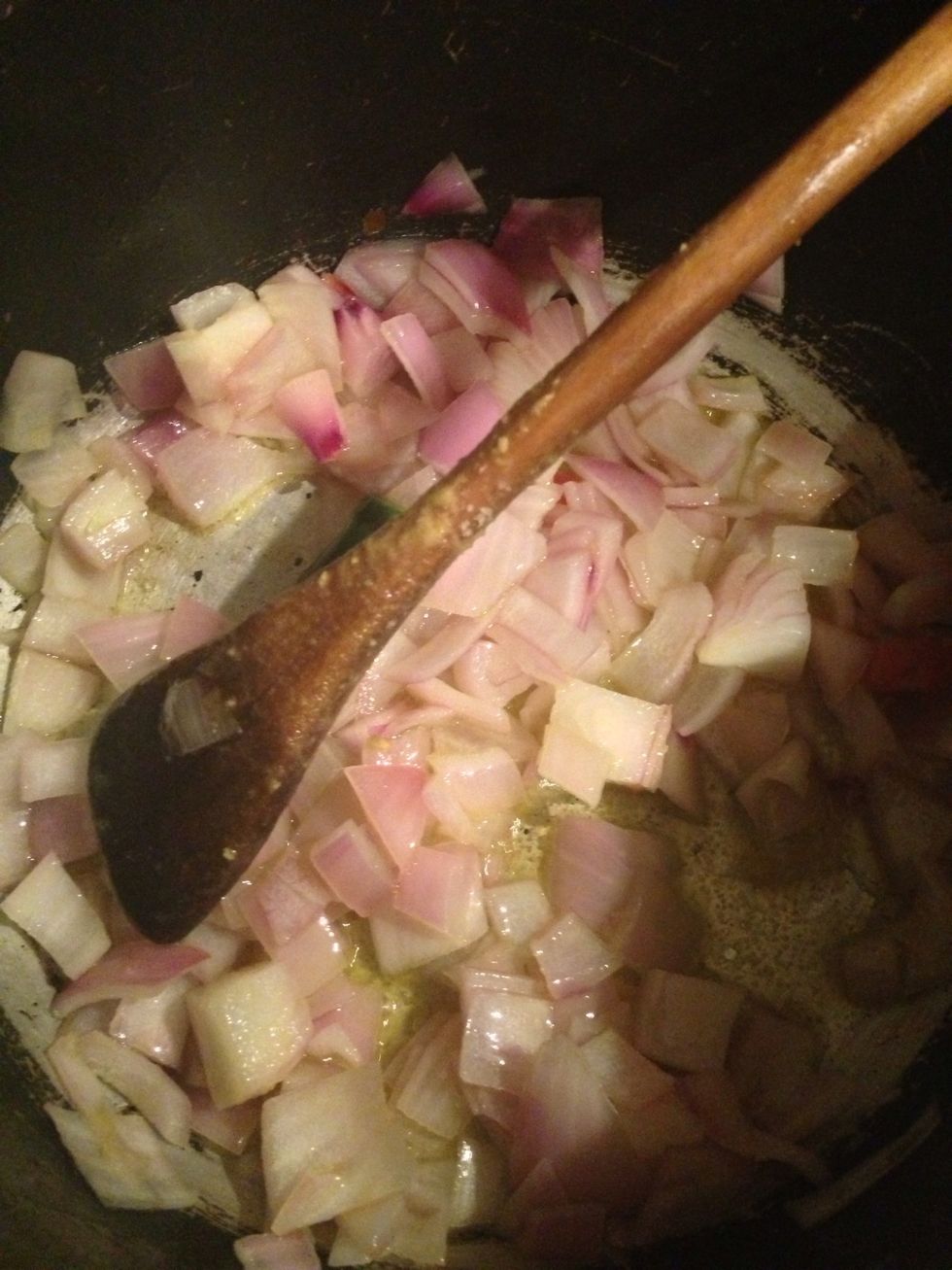 Stir tell tender.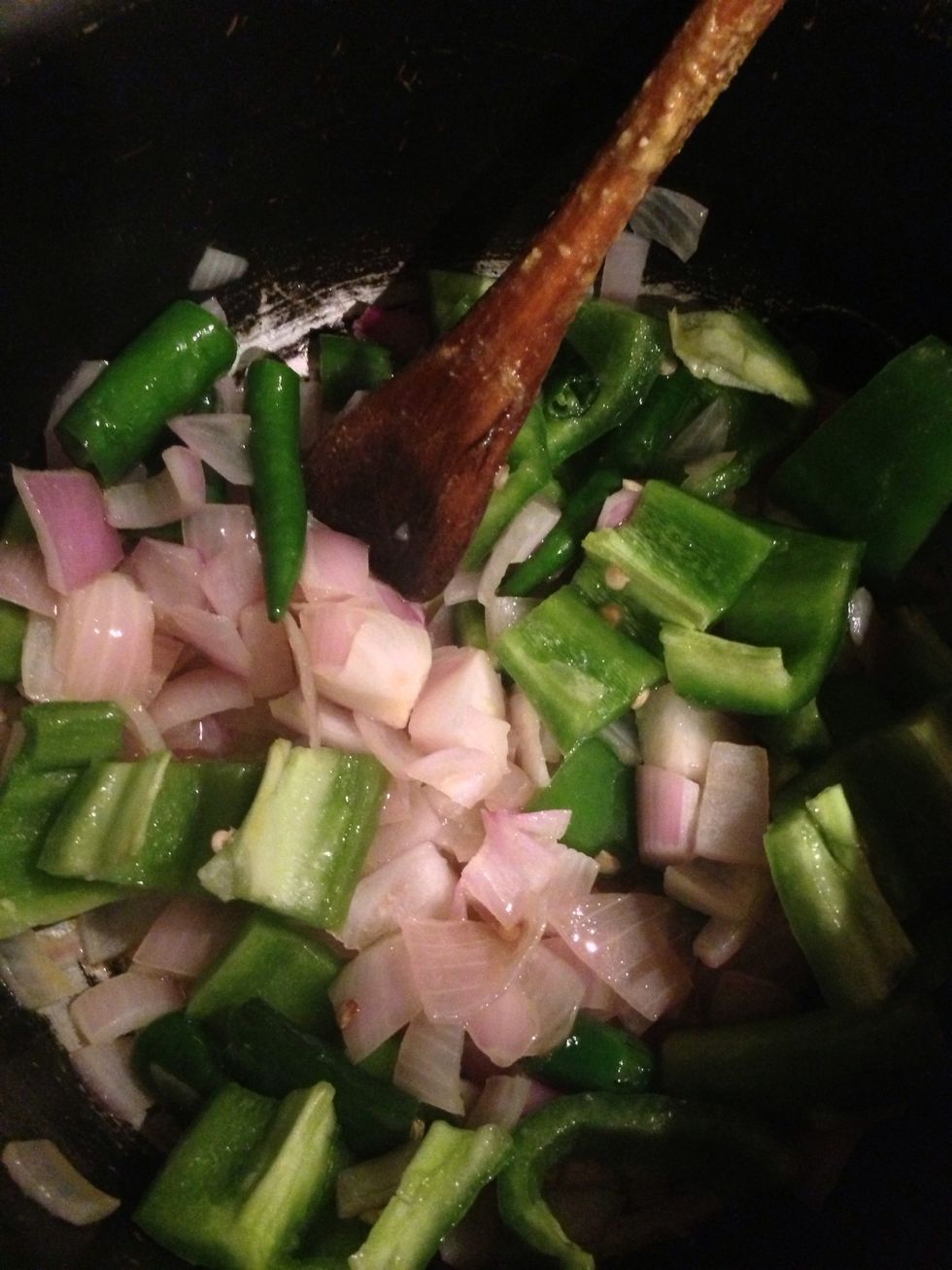 Add the chopped green bell pepper and the hot green chilli .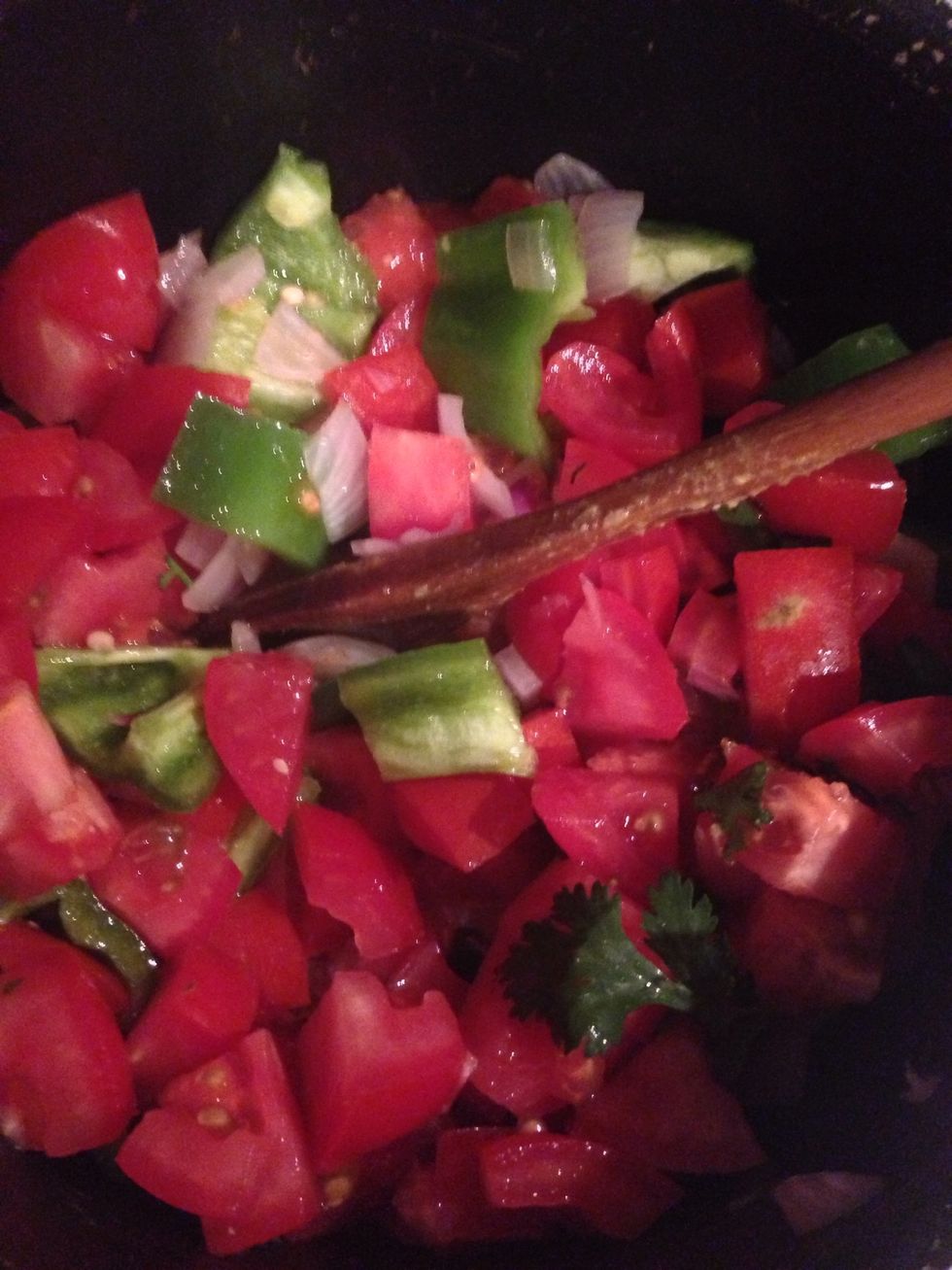 Then add the chopped tomato.
Stir all together till tomato drain it's juice out.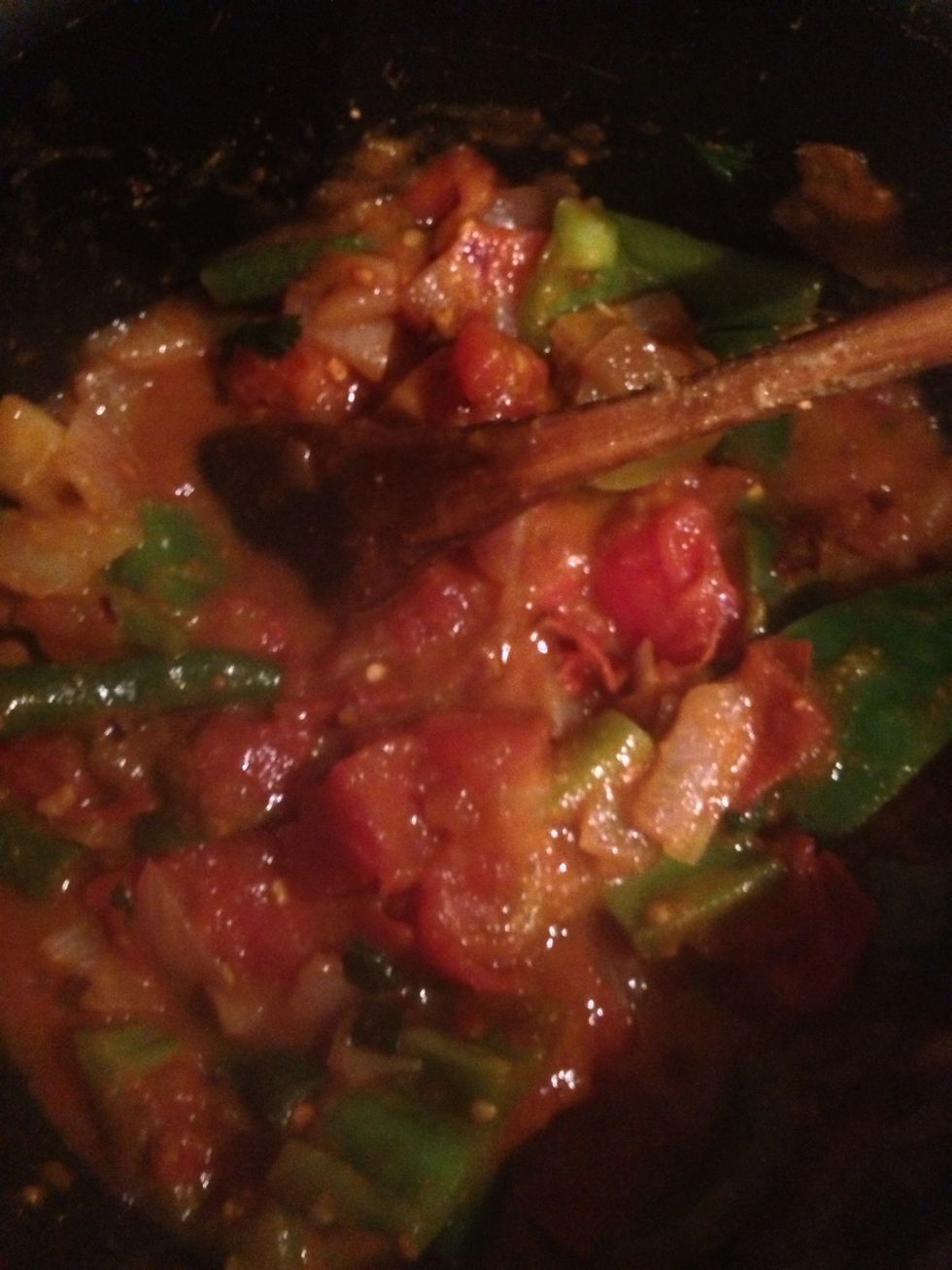 Here we get the juice of tomato once it is became tender.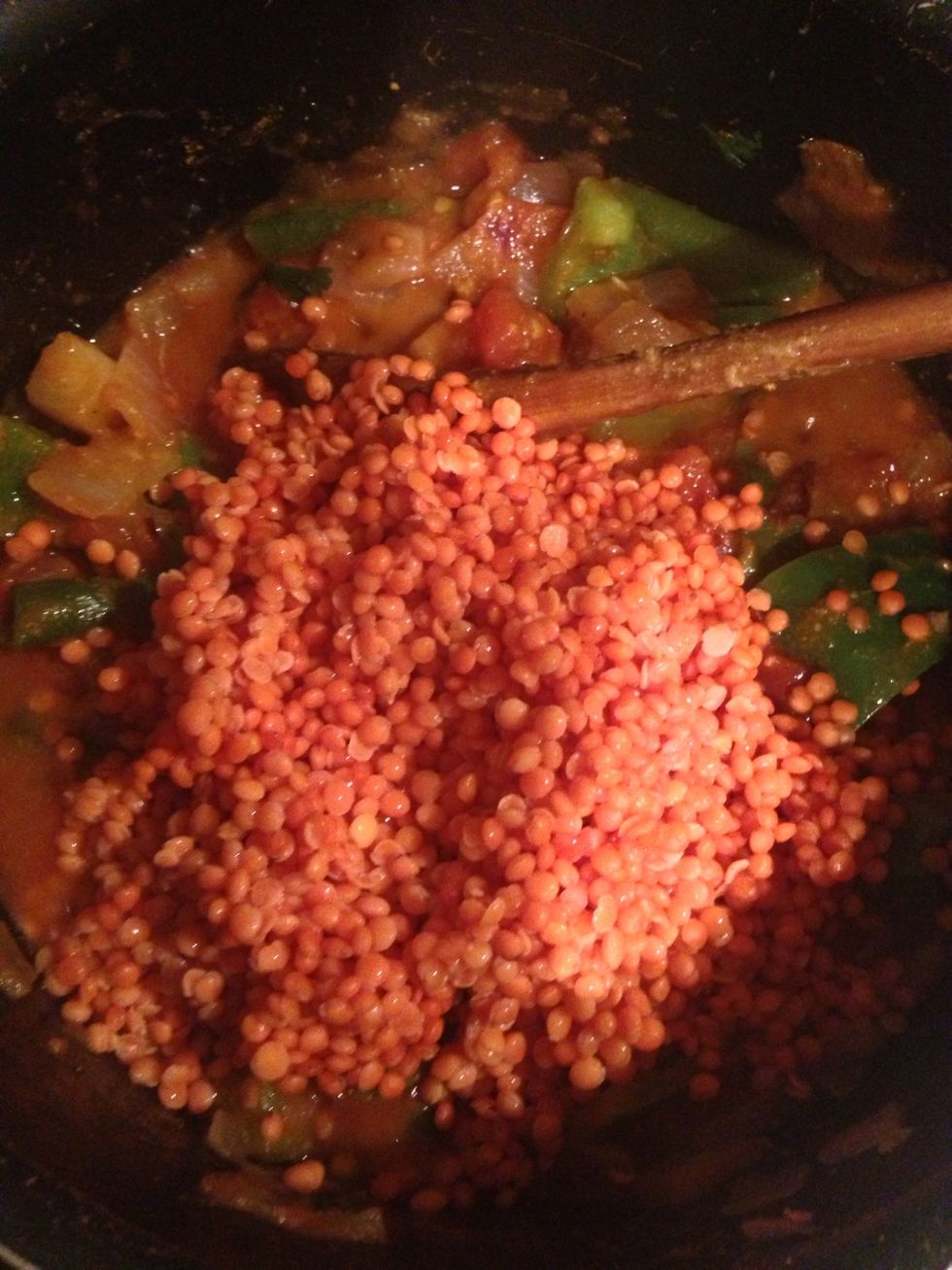 Then we add the washed and drained lentil.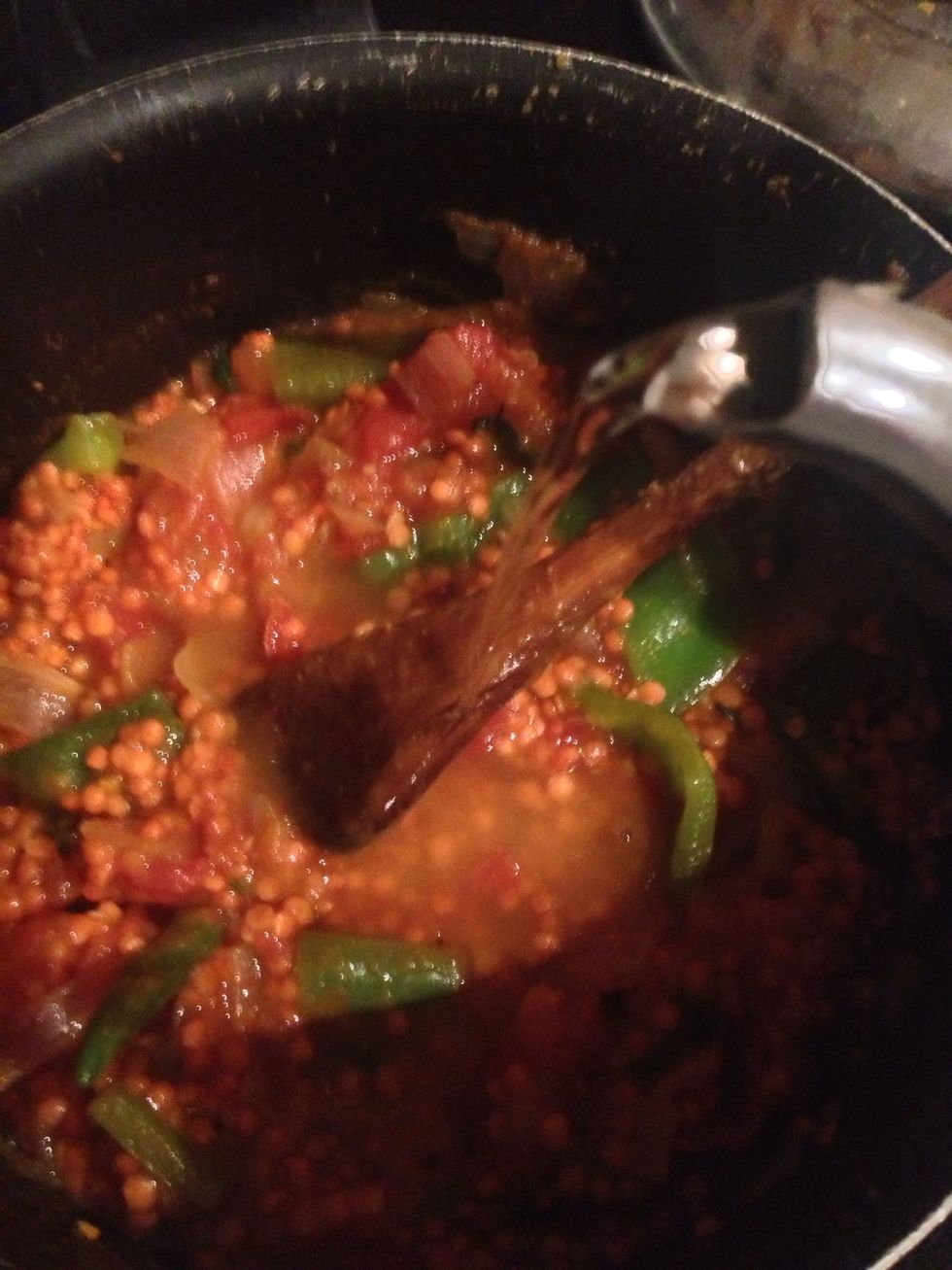 Add a little amount of water , almost just to cover the lentil.and cover the pot. Let it cook for about 15 minuts over medium heat or till you get tender soft lentil.
Serve it with whole bran bread and enjoy . Bon Appetit.
1.0c Washed and drained lentil
1.0 Big tomato
1.0 Big onion
1.0 Green bell pepper
2.0 Green hot chilli
2.0Tbsp Olive oil
1.0Tbsp Turmeric powder
1.0Tbsp Cumin powder
1.0Tbsp Ginger powder
1.0Tbsp Cayenne pepper
1.0tsp Salt