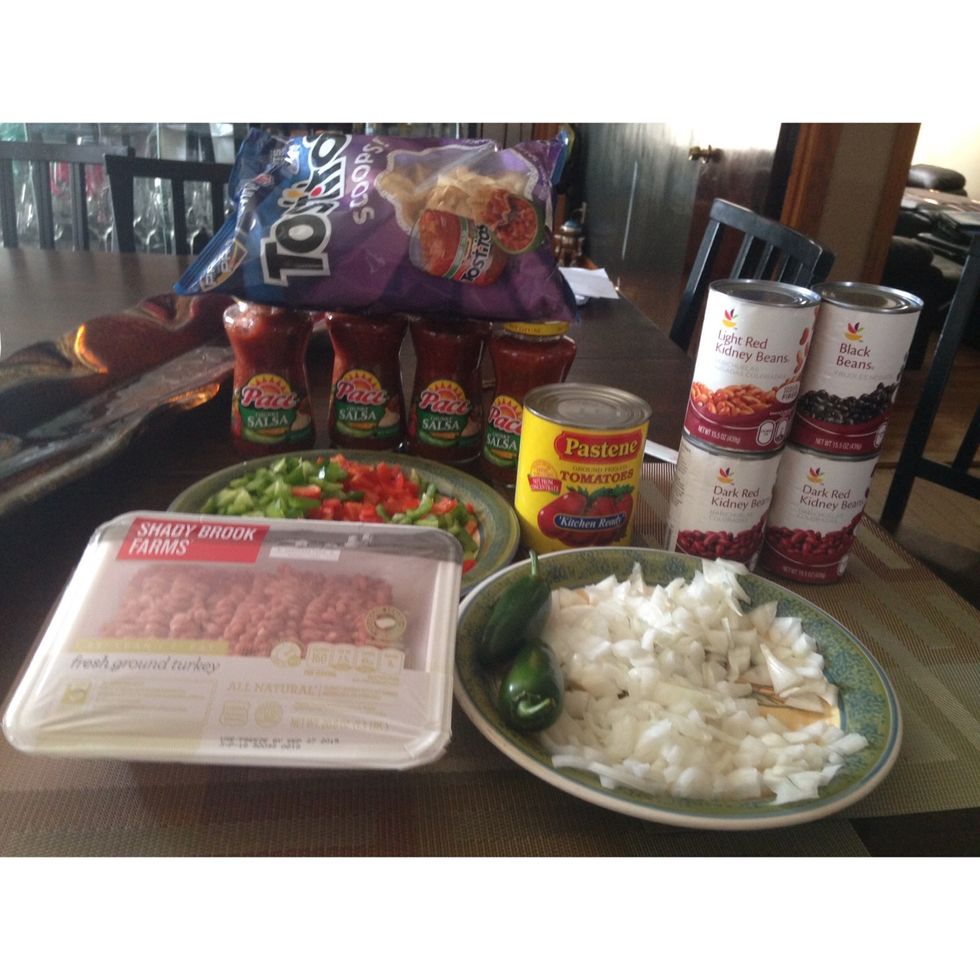 All of my ingredients, notice I have 3 jars of Pace Medium Salsa instead of the two. That's only because I couldn't find the larger ones which will be displayed in the next slide!
This is a picture of the correct size salsa containers you'll need!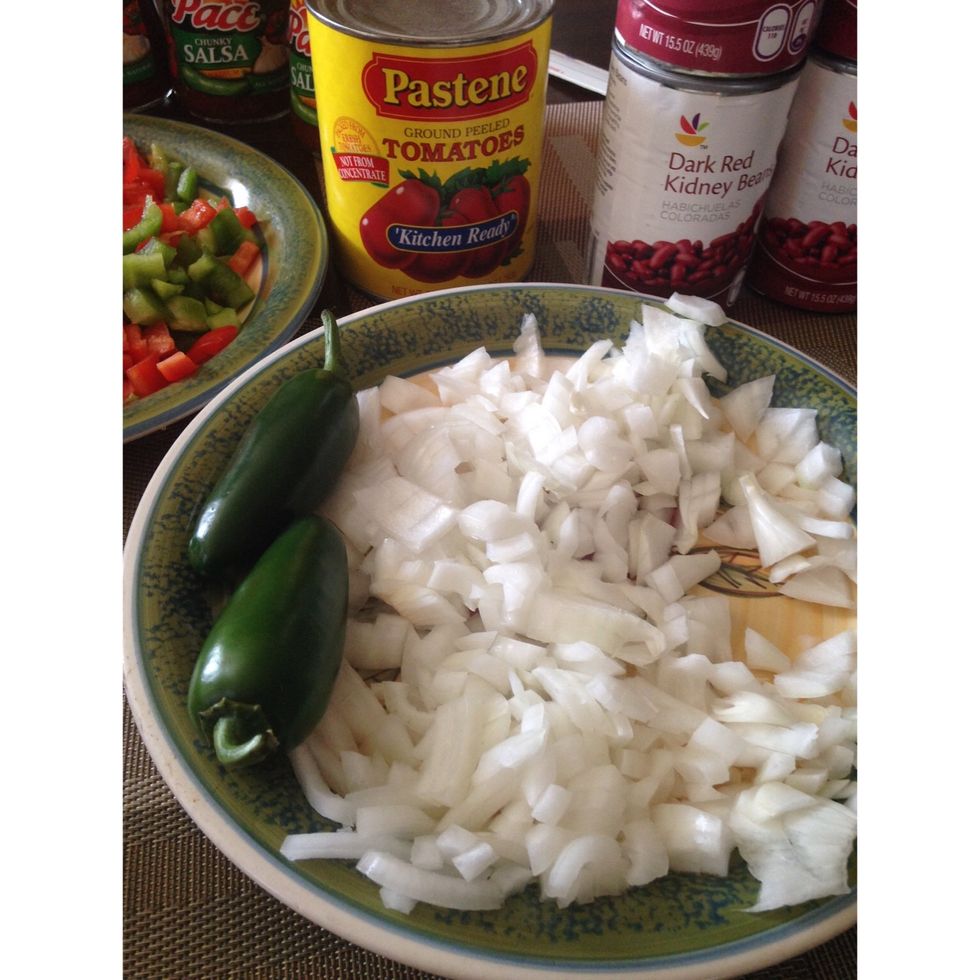 First, it's a lot easier if you or someone else, dices the onion, and chops the jalapeños!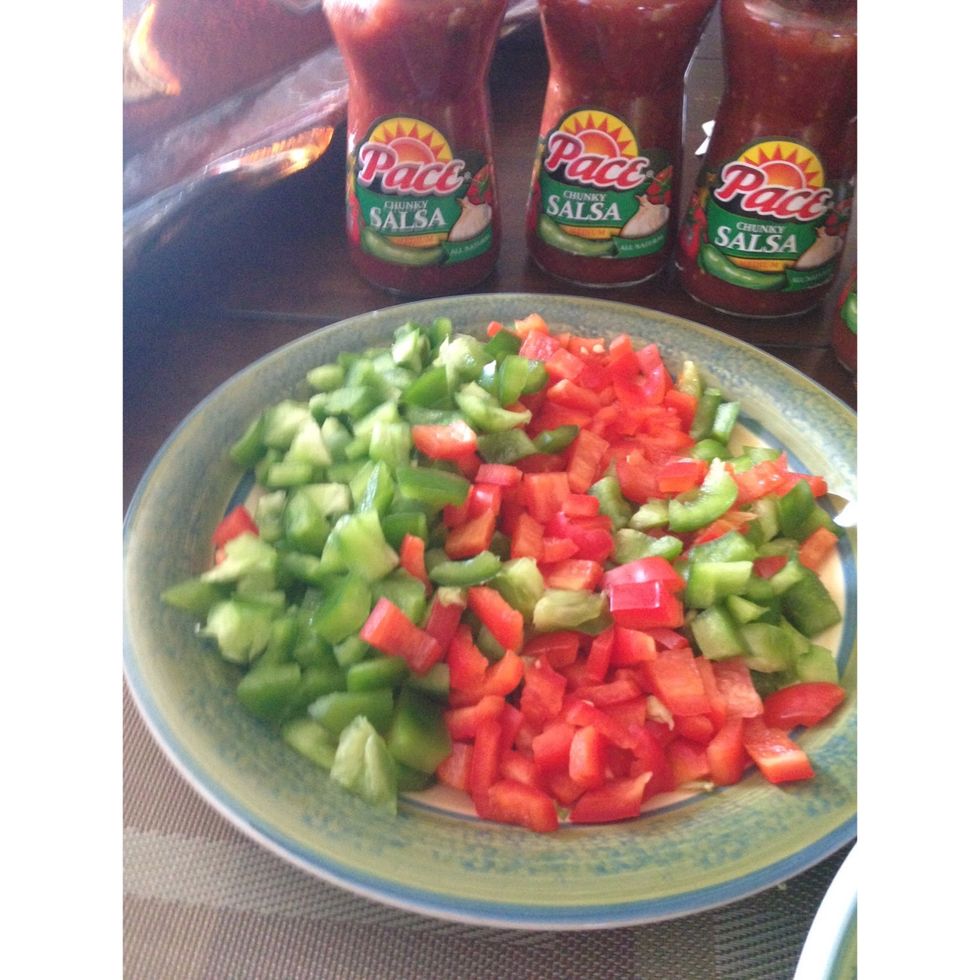 Then, chop up both the green and red bell peppers into about 1/4 inch squares.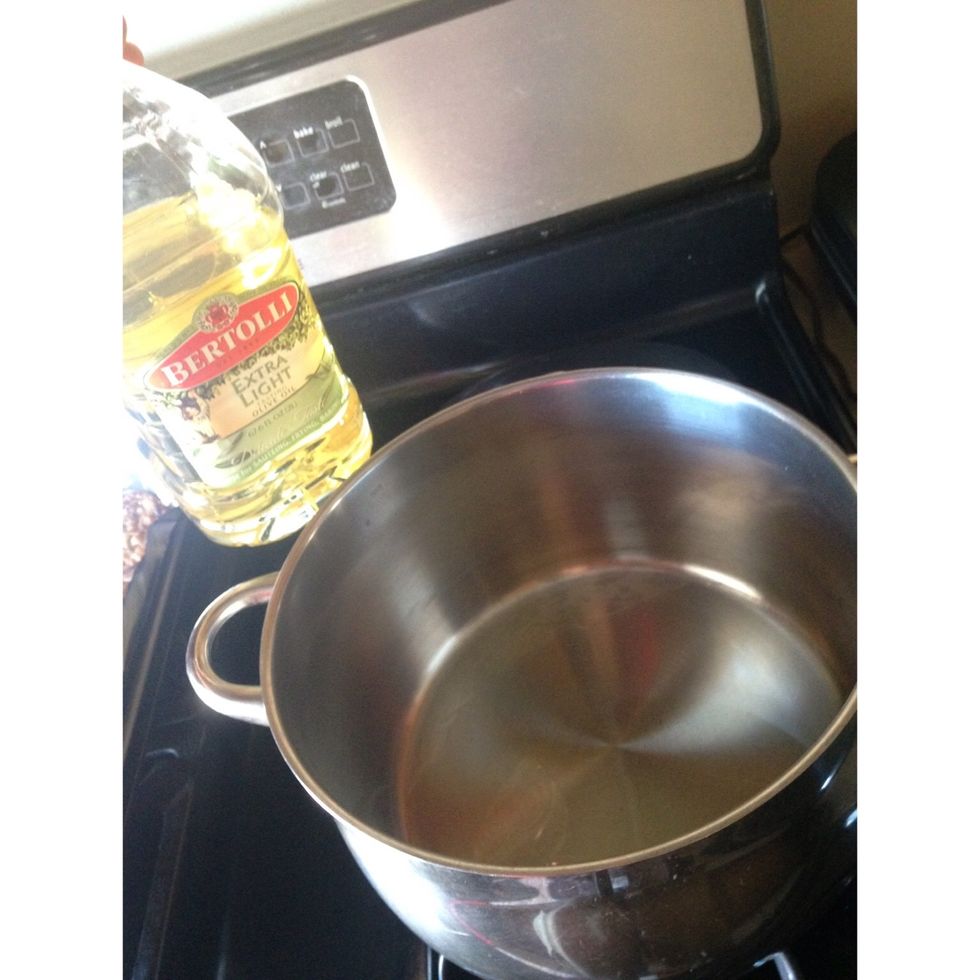 Next, line the base of the pot with a thin layer of olive oil and set the heat to high for now!
As the pot begins to heat, open up all four cans of beans and pour them into a strainer to remove the juice. Rinse them lightly under cold water and leave them in the strainer in the sink for now.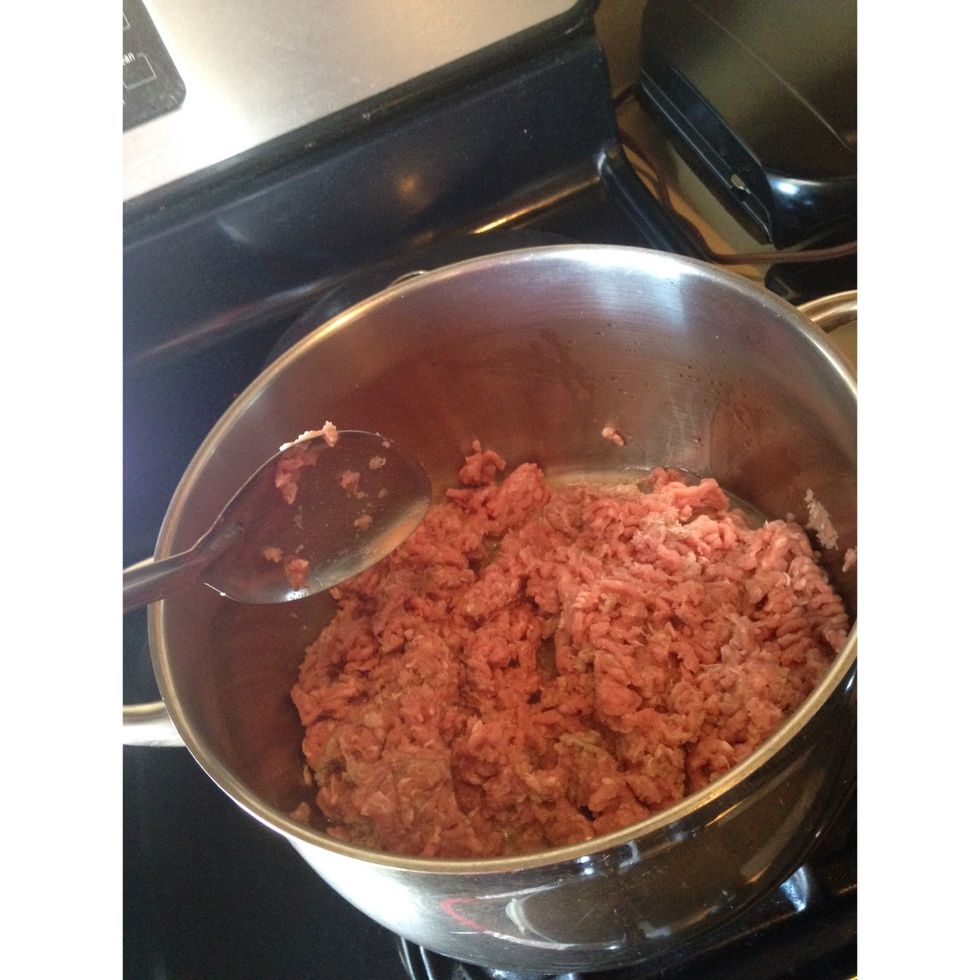 Now that the pan is hot, ADD the 2lbs of GROUND TURKEY. STIR until it is all BROWNED. DRAIN the GREASE from the pan and liberally ADD GROUND BLACK PEPPER to the meat. Now you can add CHOPPED ONIONS.
Now put the stove to LOW HEAT. STIR ground turkey & onions together, add 2 CONTAINERS OF SALSA, 1 CAN GROUND PEELED TOMATOES & DICED JALEPEÑOS. Then put to MED HEAT & STIR consistently.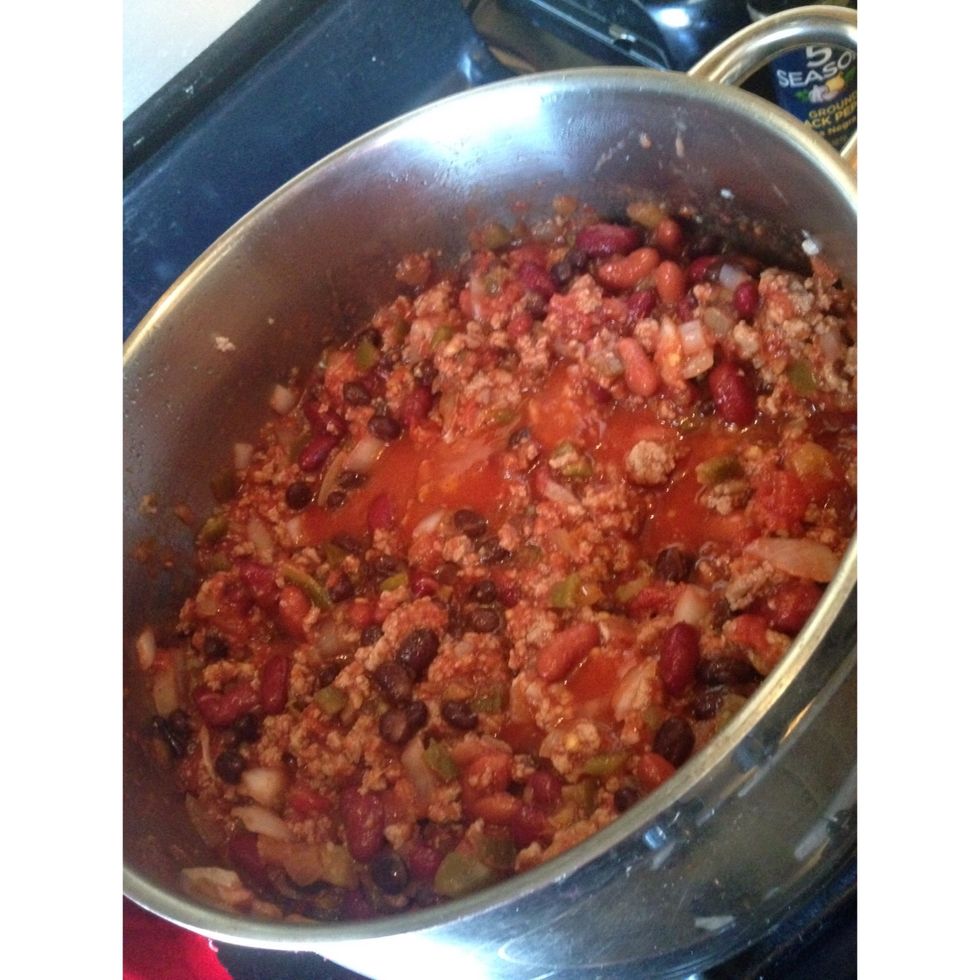 Now as it begins to bubble, ADD both RED & GREEN BELL PEPPERS. Then the STRAINED BEANS. Cook on MEDUIM for 1 1/2 hours or on LOW for 2 hours. STIR every 10 MINUTES so meat doesn't burn.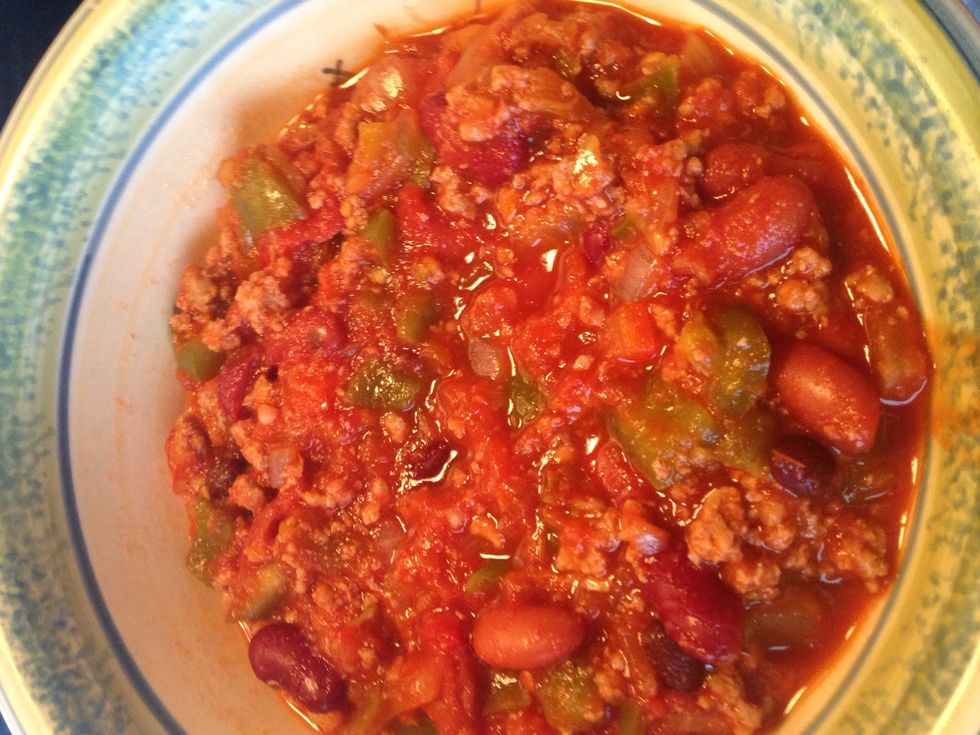 Now, pour yourself a bowl, top it with shredded cheese and eat with either a spoon or my favorite— scooped up with Tortilla Chips! I hope you enjoy this original recipe! LIKE, COMMENT and SUBSCRIBE
2.0lb Ground Beef 80/20
2.0 38oz Bottles of Pace Salasa
1.0c Fresh Large White Onion
1.0 Fresh Green Bell Pepper
1.0 Fresh Red Bell Pepper
2.0 Fresh Jalepeños
2.0 Cans of Dark Red Kidney Beans
1.0 Can of Black Beans
1.0 Can of Light Red Kidney Beans
1.0 14oz (Medium Size) Can of Ground Peeled Tomatoes
1.0 Bag of Tortilla Chips
Olive Oil
Black Ground Pepper