This is one of my favorite easy, fast and filling week night meals. It's flavorful and pretty healthy! I hope you like it. (This recipe serves one or two.)
90
Preheat the oven to 400* F.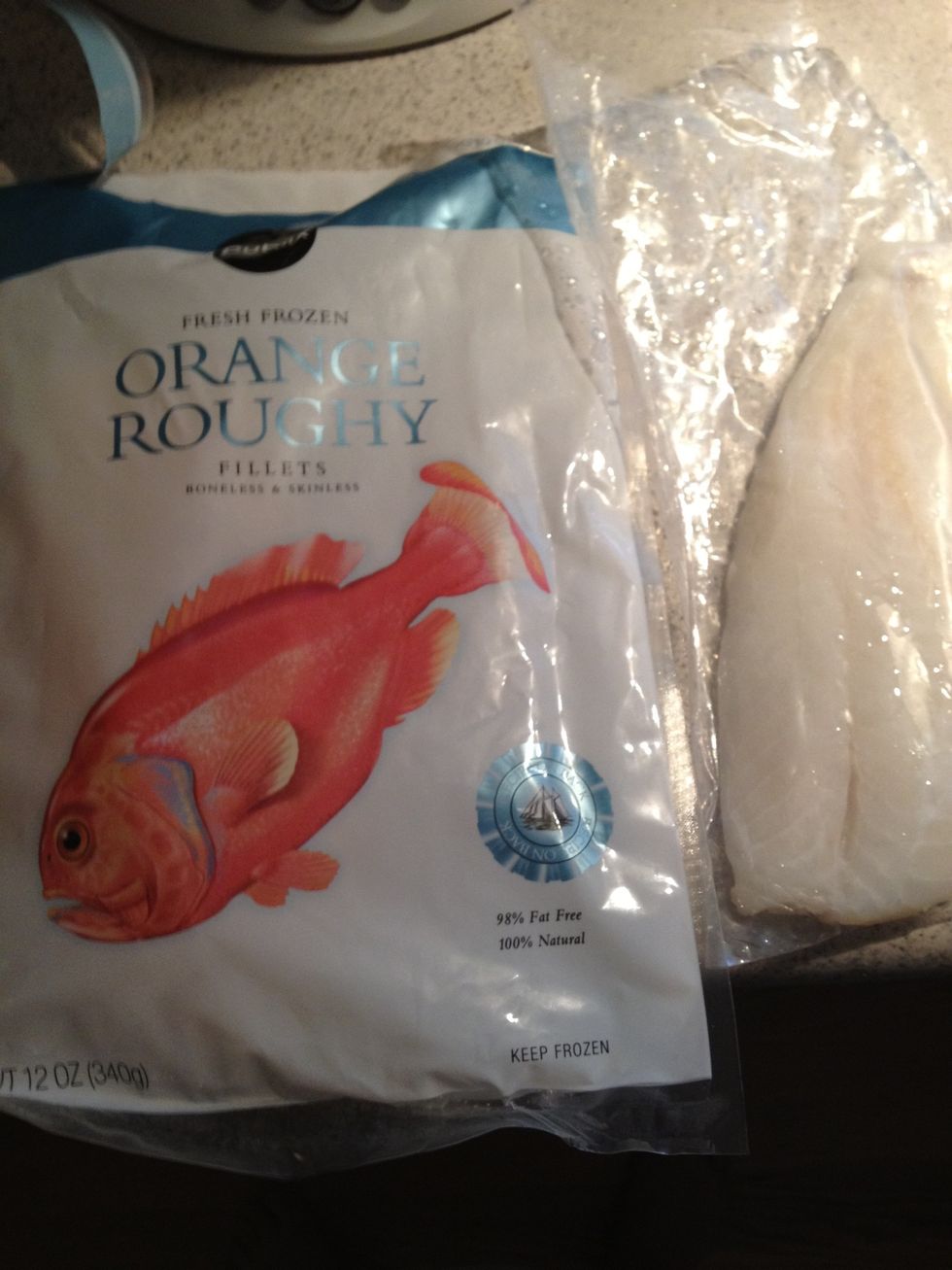 I like the store brand frozen Orange Roughy filets. (Around $8 for two filets!) Run cool water over the plastic packaging for a couple of minutes while you prep the asparagus.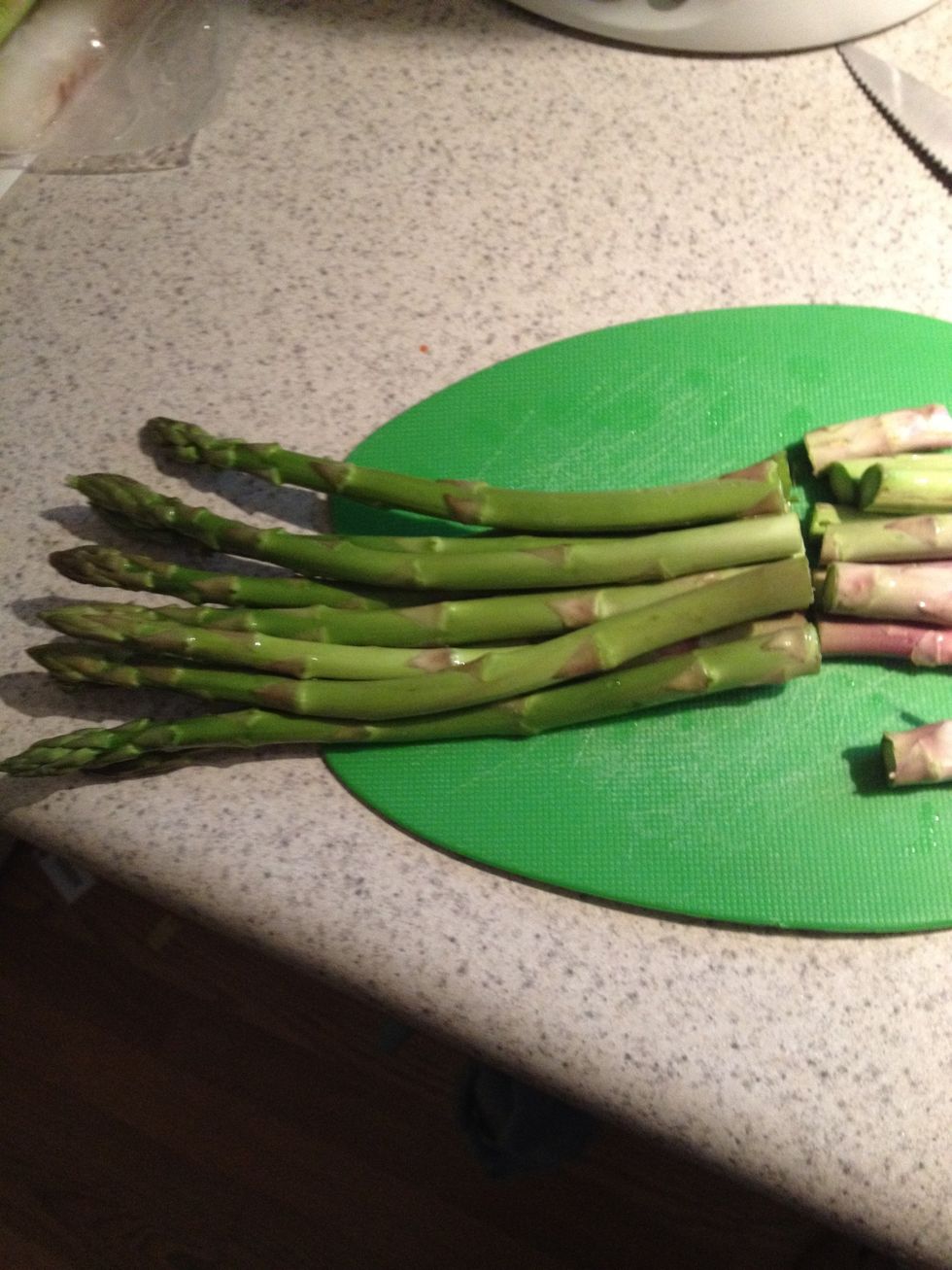 Rinse the asparagus and cut the old ends off.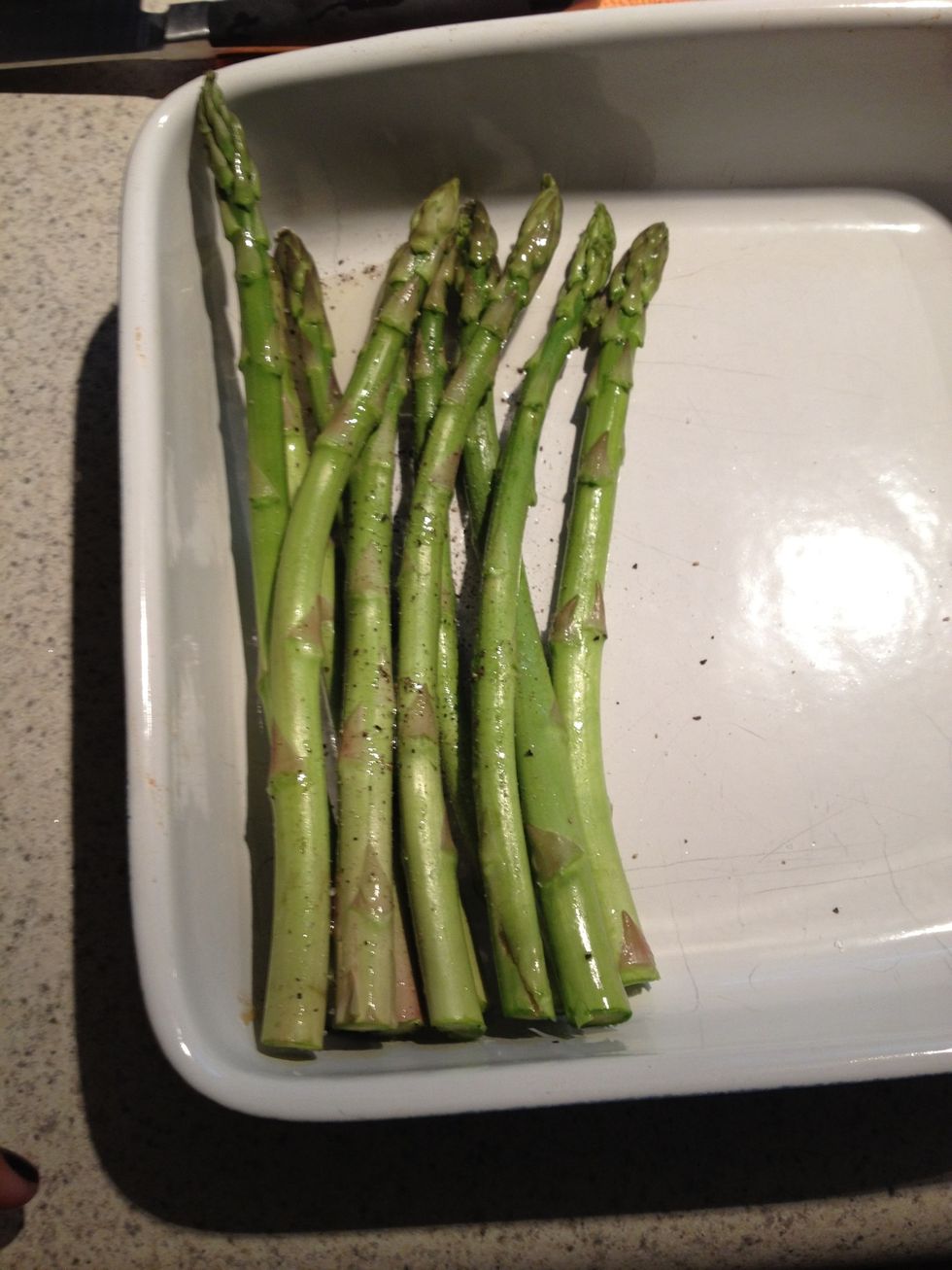 Drizzle a little olive oil on the asparagus in your baking dish and toss with your hands. Top with a little salt and pepper.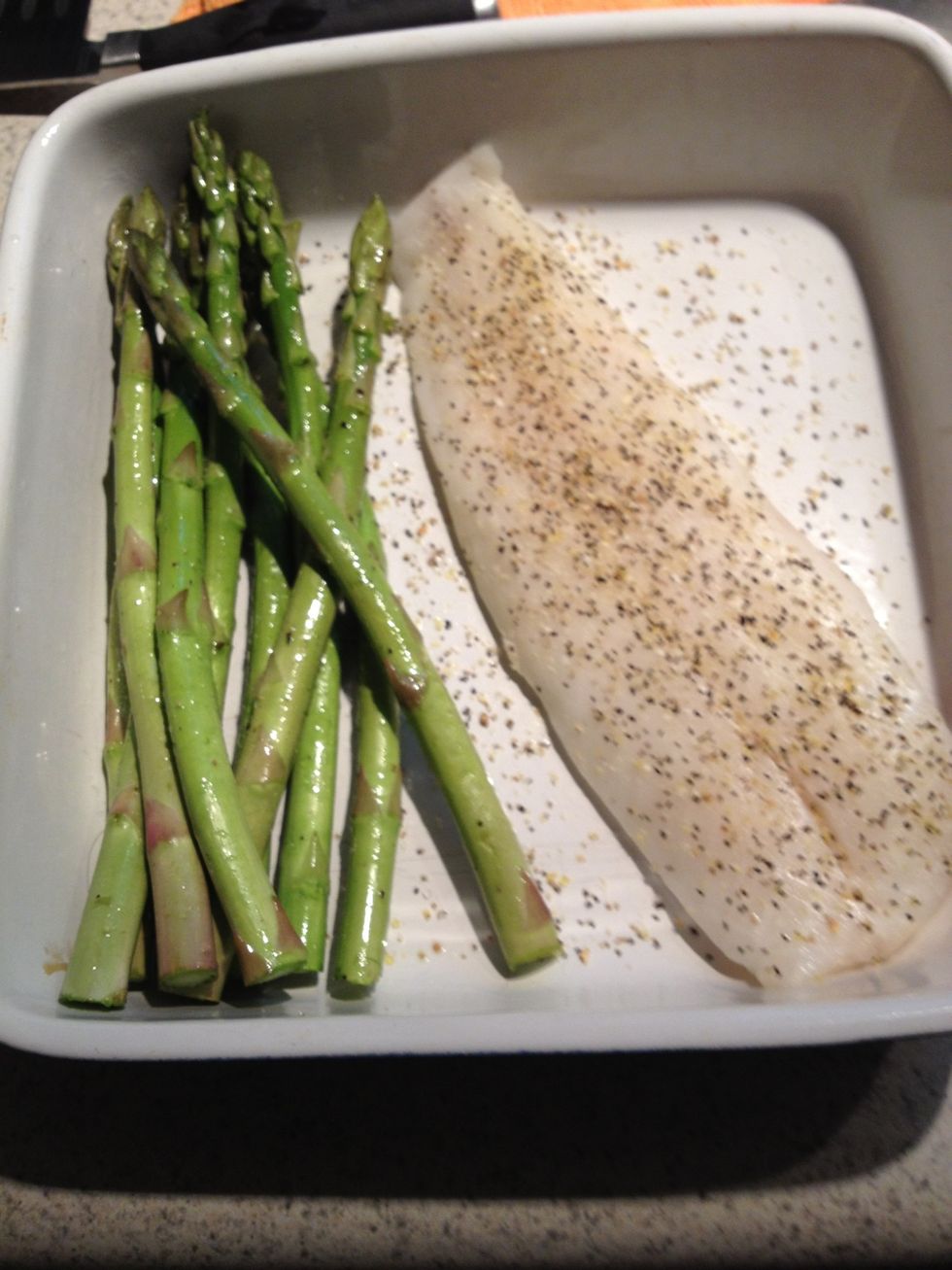 Take the fish out of the package & put it in the dish by the asparagus. Sprinkle with lemon pepper (or any seasoning you like!). Bake for 15-20 minutes (or until the fish is opaque & flaky).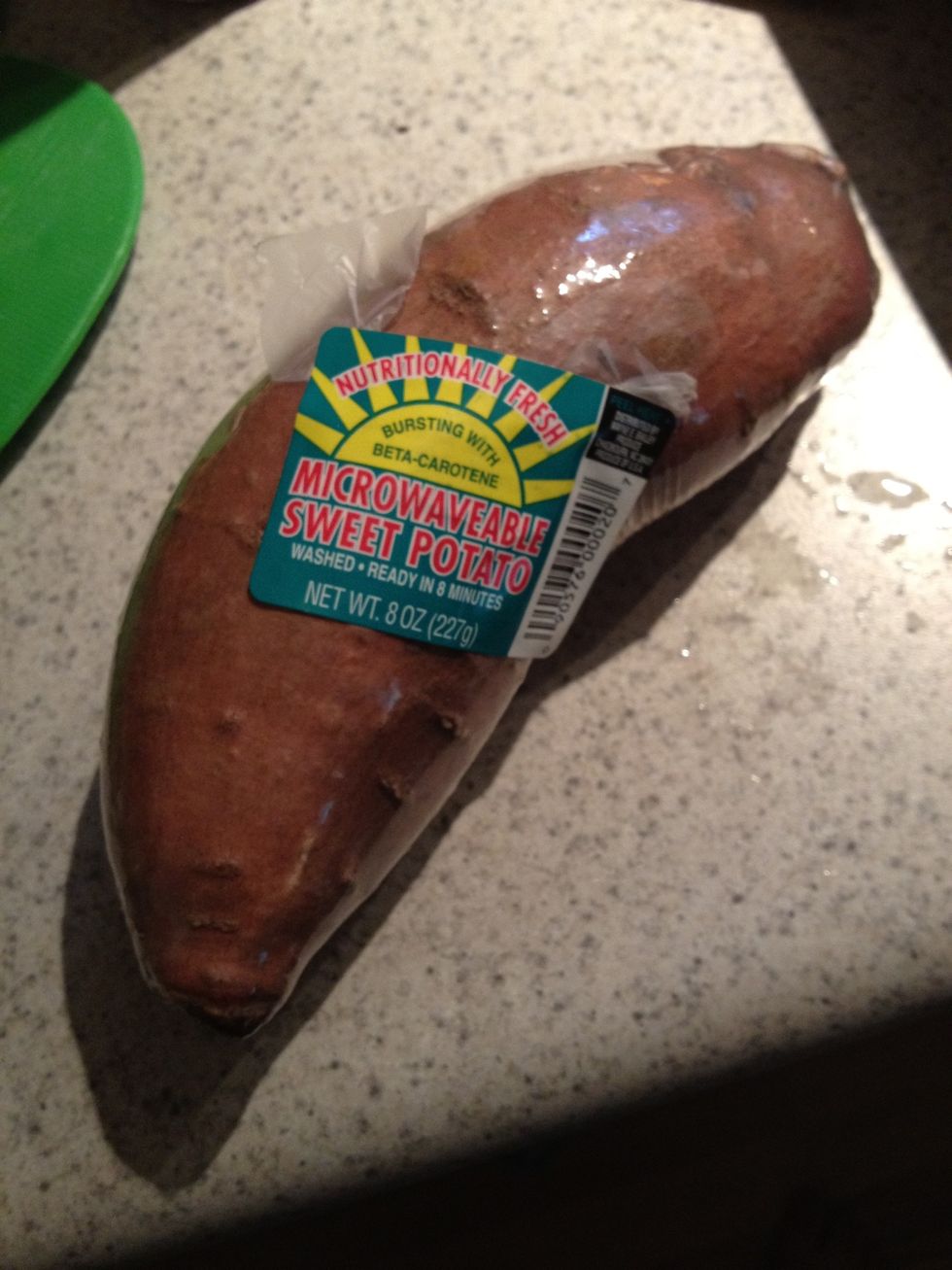 If you like a starchy side, try these microwaveable sweet potatoes. They take just 8 minutes in the microwave!
You can change it up with different sides or substitute a package of frozen asparagus in a microwave steam bag if you don't have any fresh.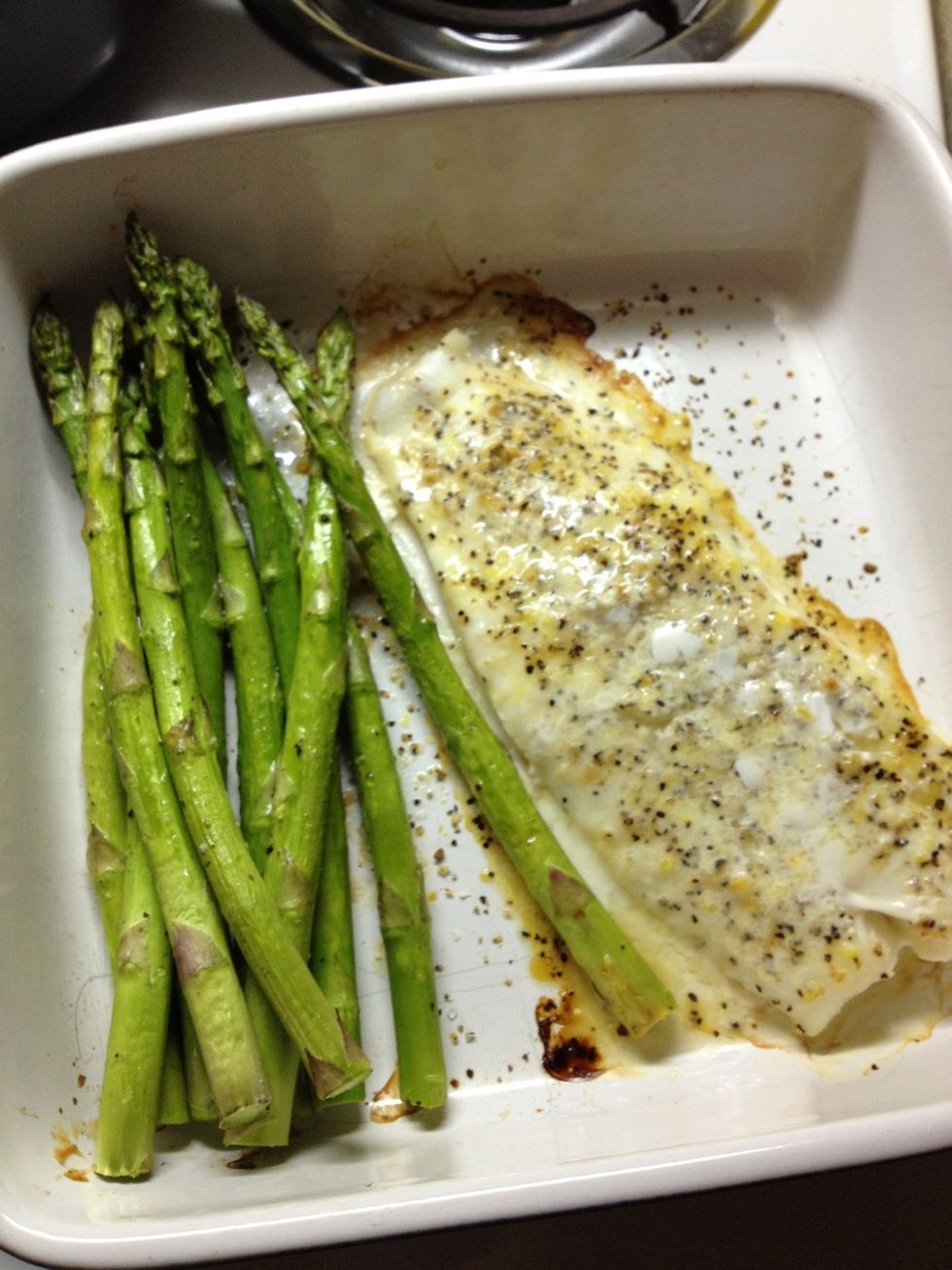 This is how it will look when it's finished cooking.
Plate it up and enjoy! I like a little butter and brown sugar on my sweet potato.
1.0 Orange Roughy filet
1.0bnch Fresh Asparagus
1.0 Micro spud
1.0 Baking Dish
Oven
Microwave
Lemon pepper seasoning
Salt and pepper
1.0tsp Olive oil