How to cook a healthy, everyday side dish. vegan
Cook a Healthy, Everyday Side Dish. Vegan
5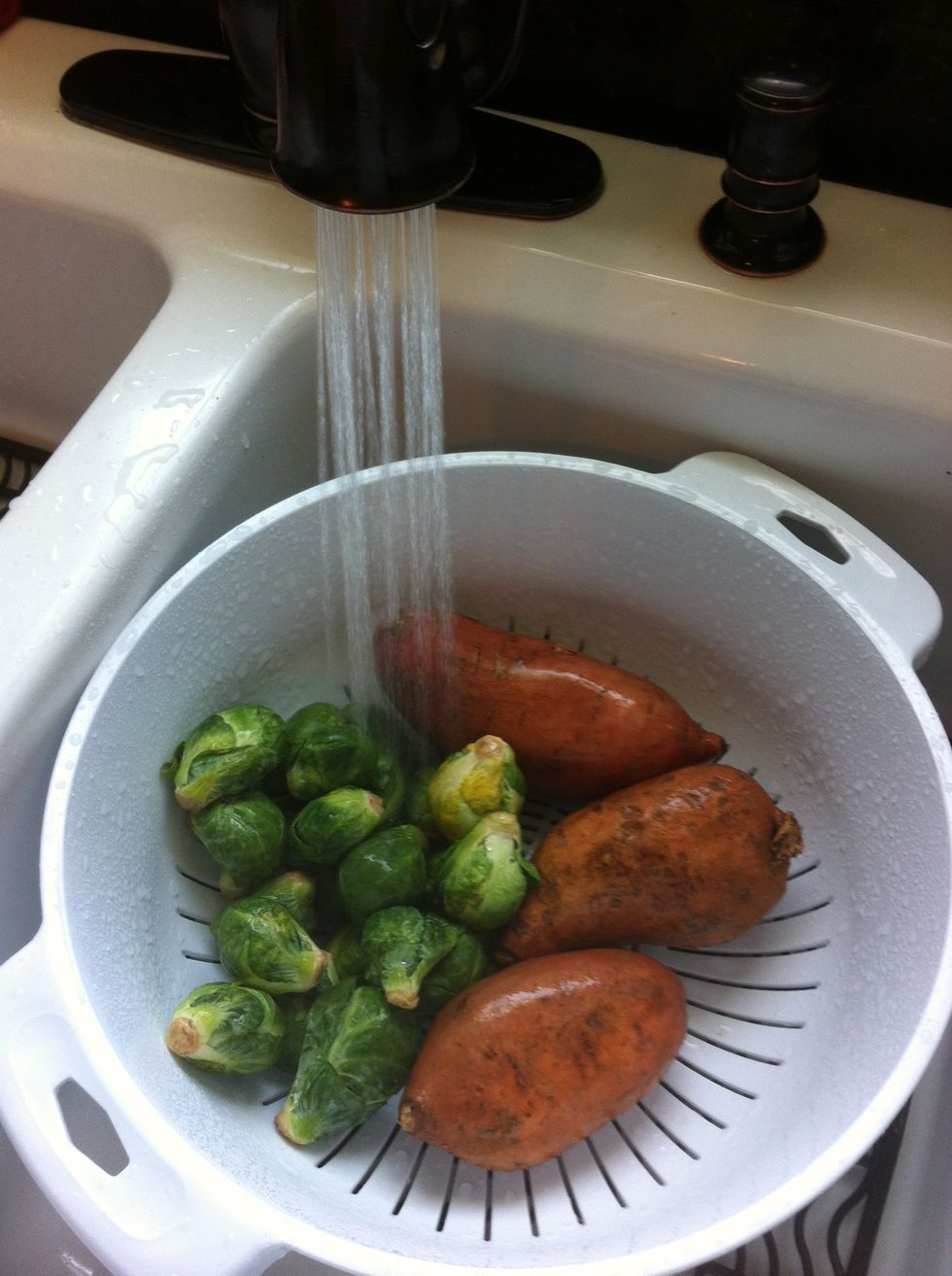 Always wash veggies first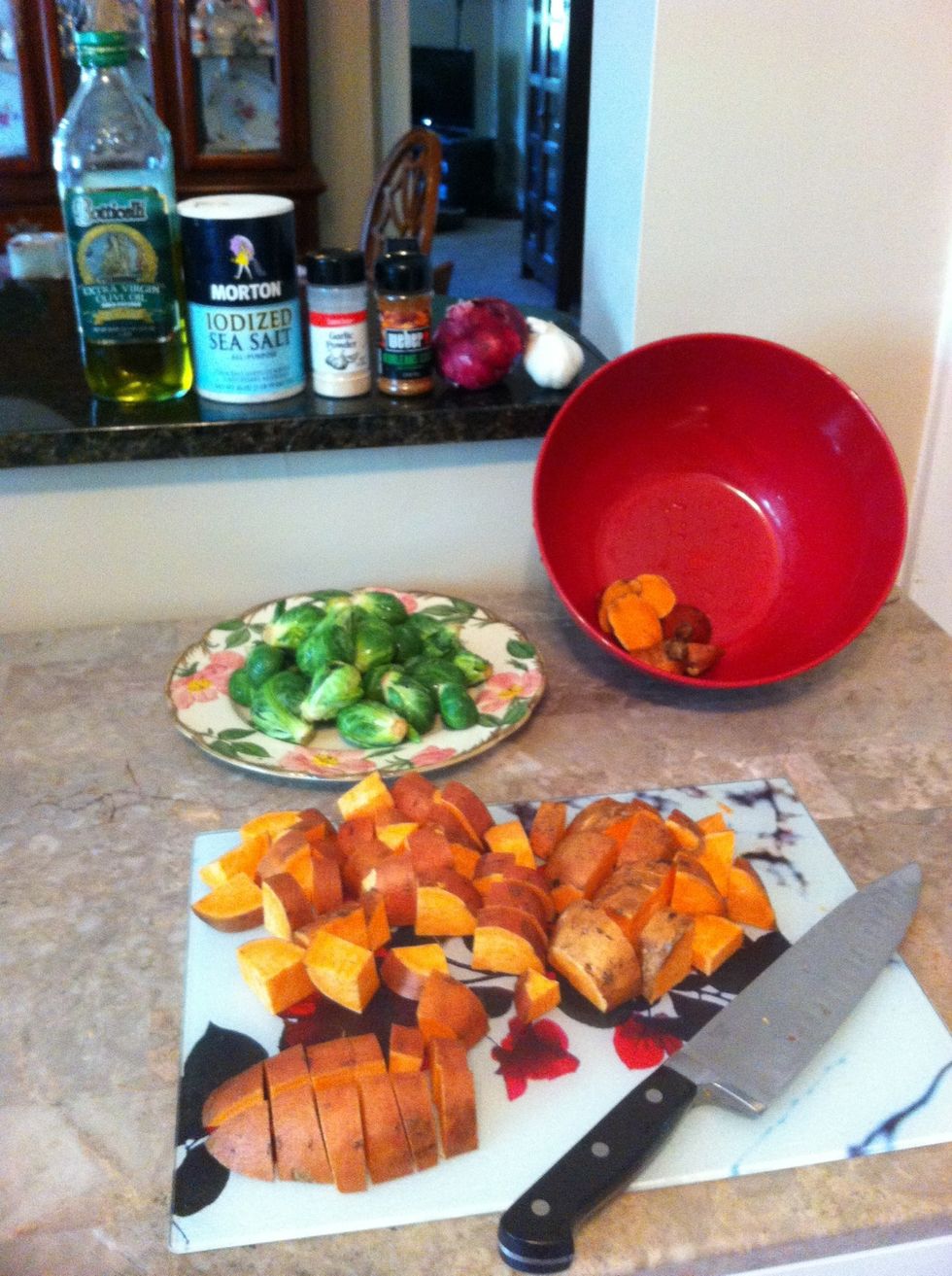 Cut ends into garbage bowl (like Rachel Ray). Cut sweet potatoes into quarter size pieces.
Cut ends of Brussels sprouts into garbage bowl.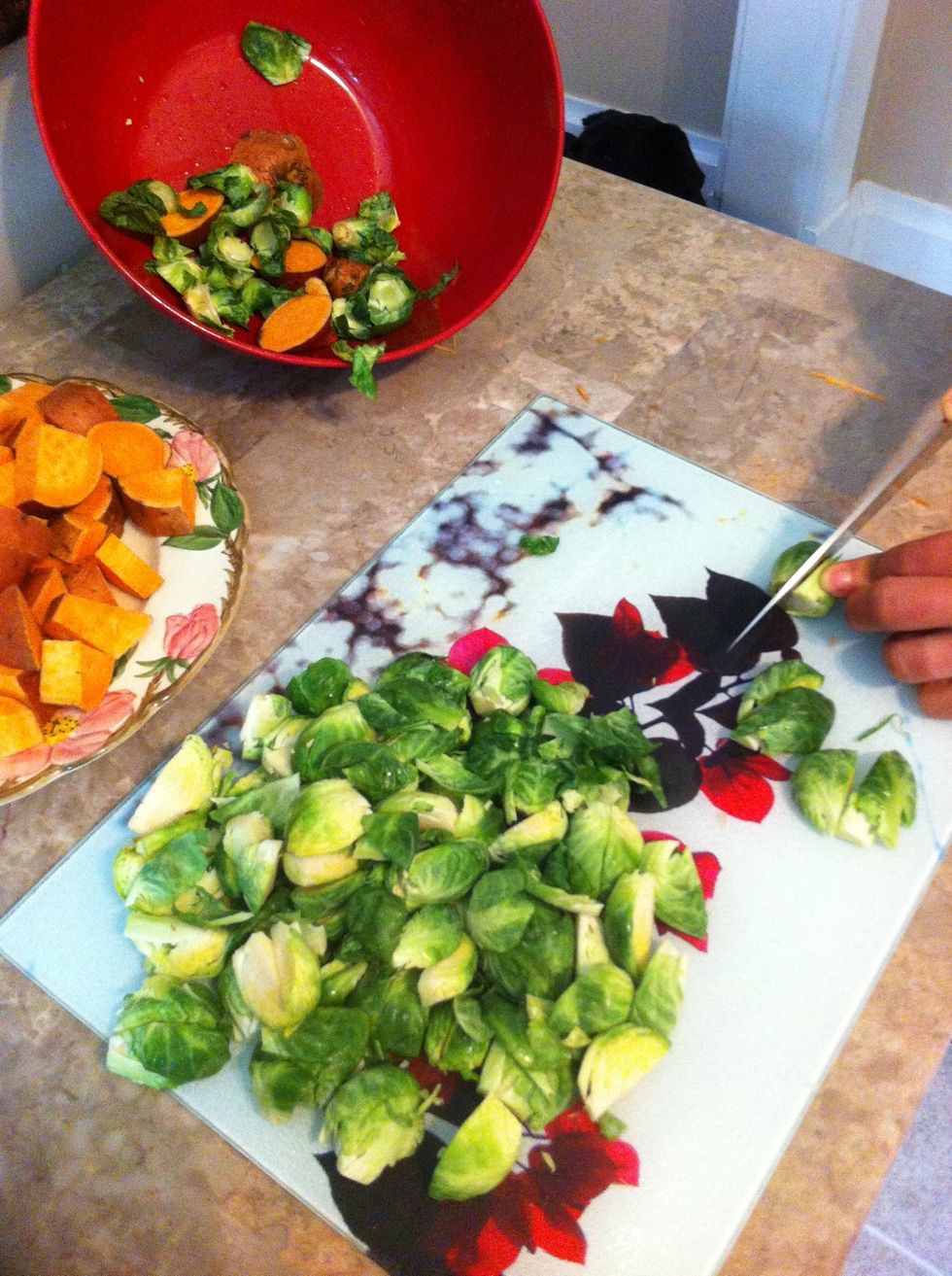 Cuts sprouts into quarter size pieces.
Side note: Emma Lou is watching hoping for a bite...lol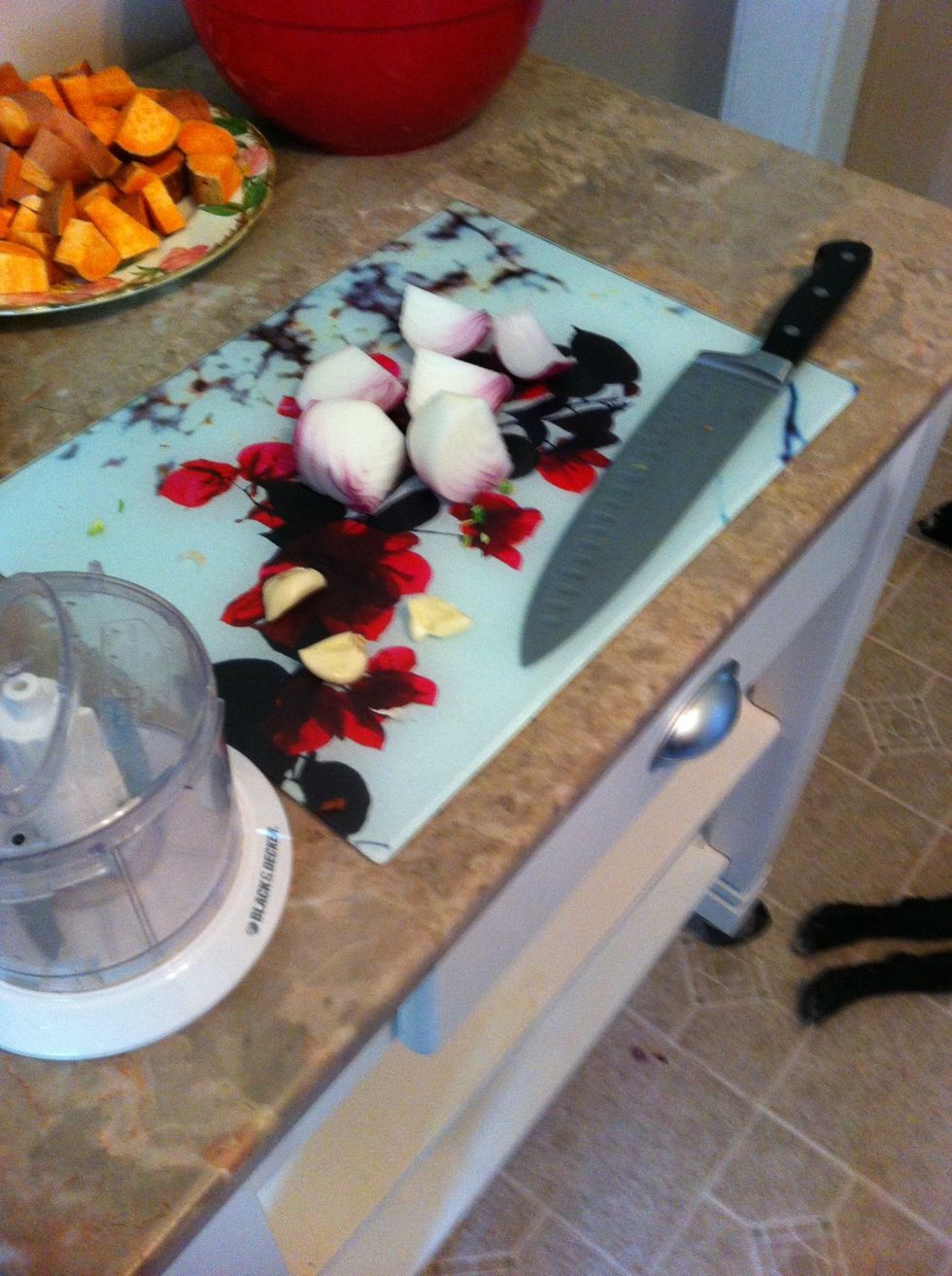 Peel whole red onion and 3 cloves of garlic(or more if you like). Cut onion into 4 pieces. I am being lazy, so I am using a food processor to mince.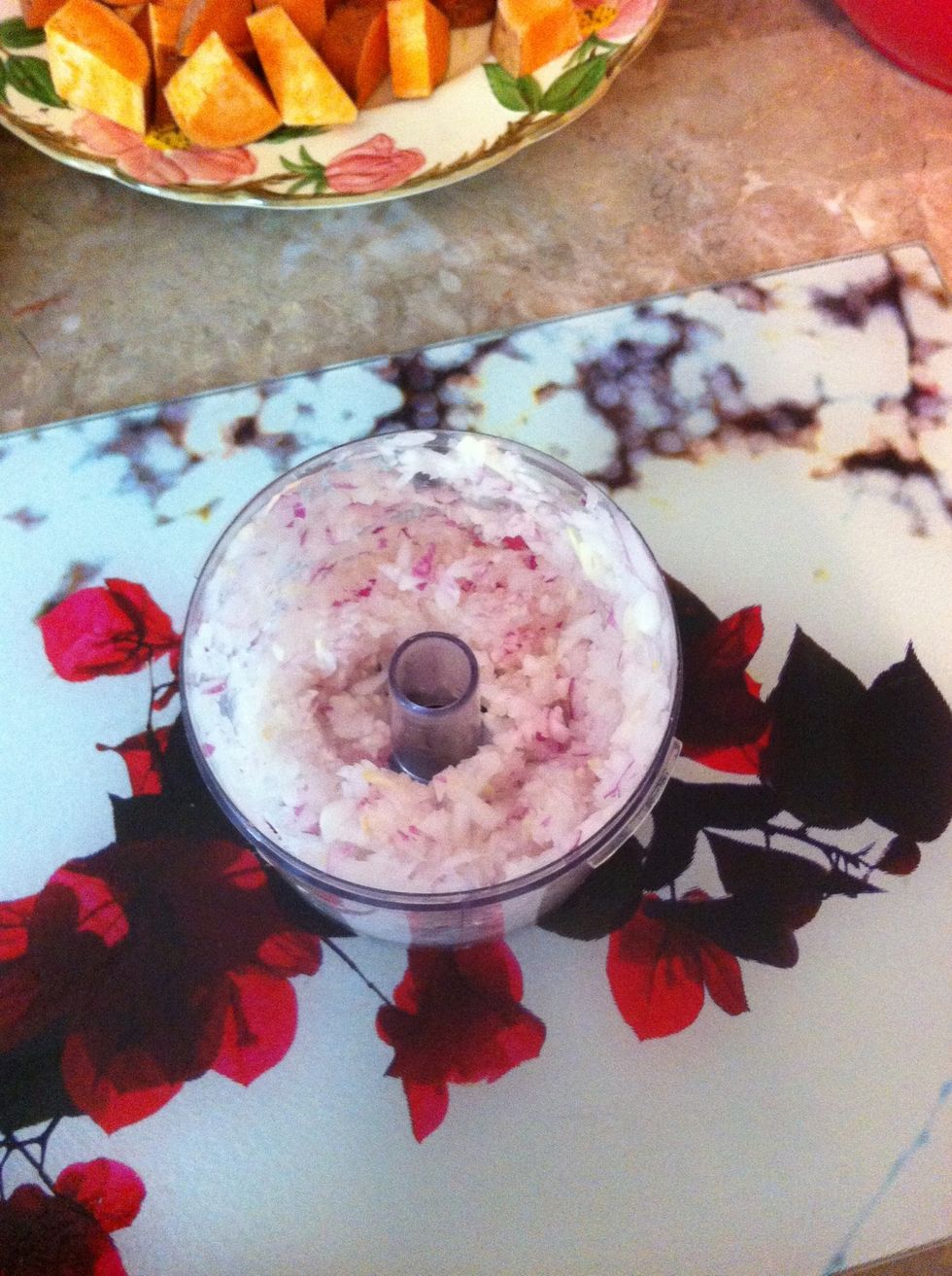 Mince onion and garlic together. The key is the red onion. I have tried other kinds and it just doesn't carmelize with the same taste.
Empty and clean garbage bowl.
Mix everything together in your cleaned bowl.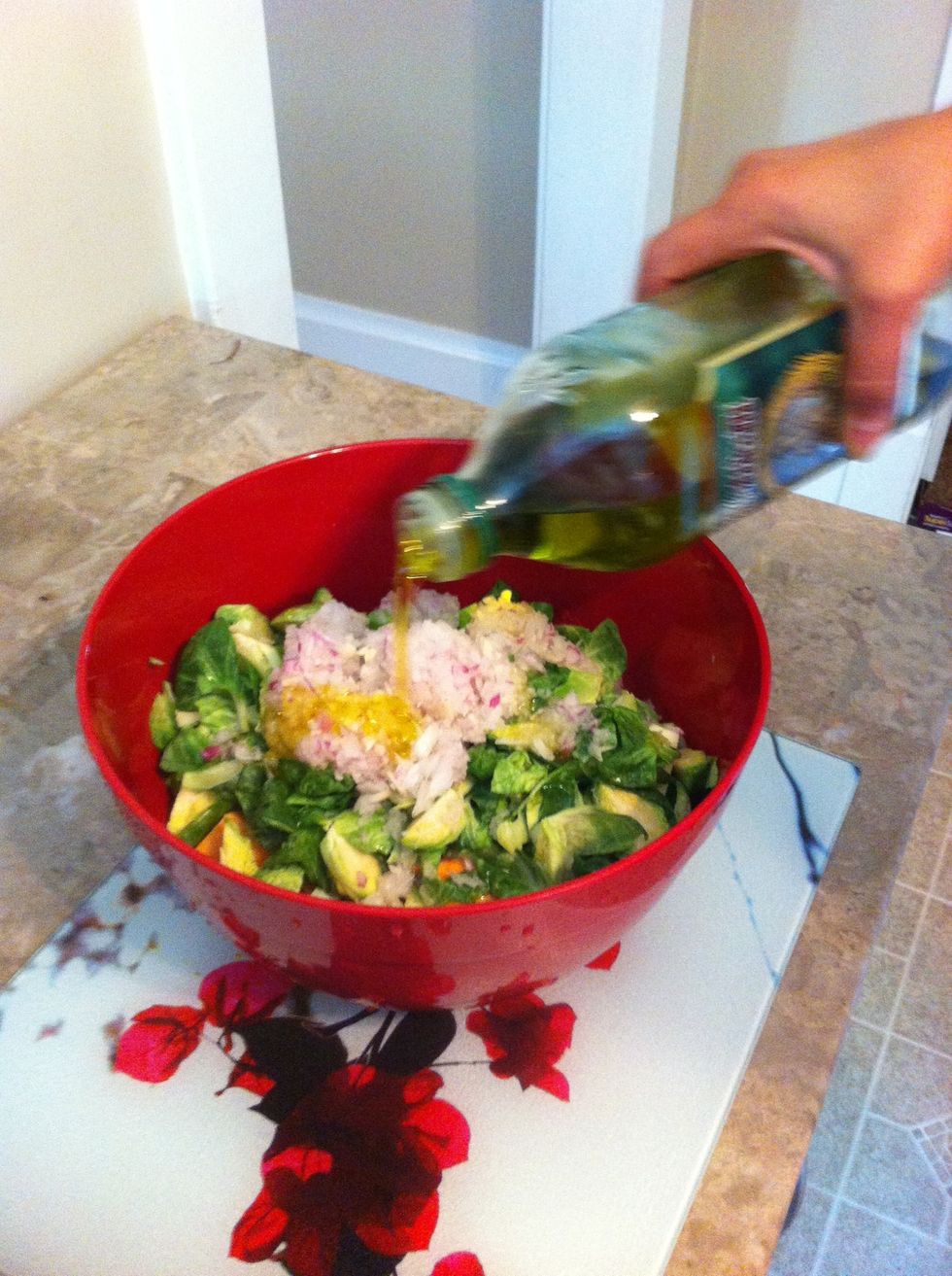 Drizzle olive oil over the entire bowl...enough to cover everything.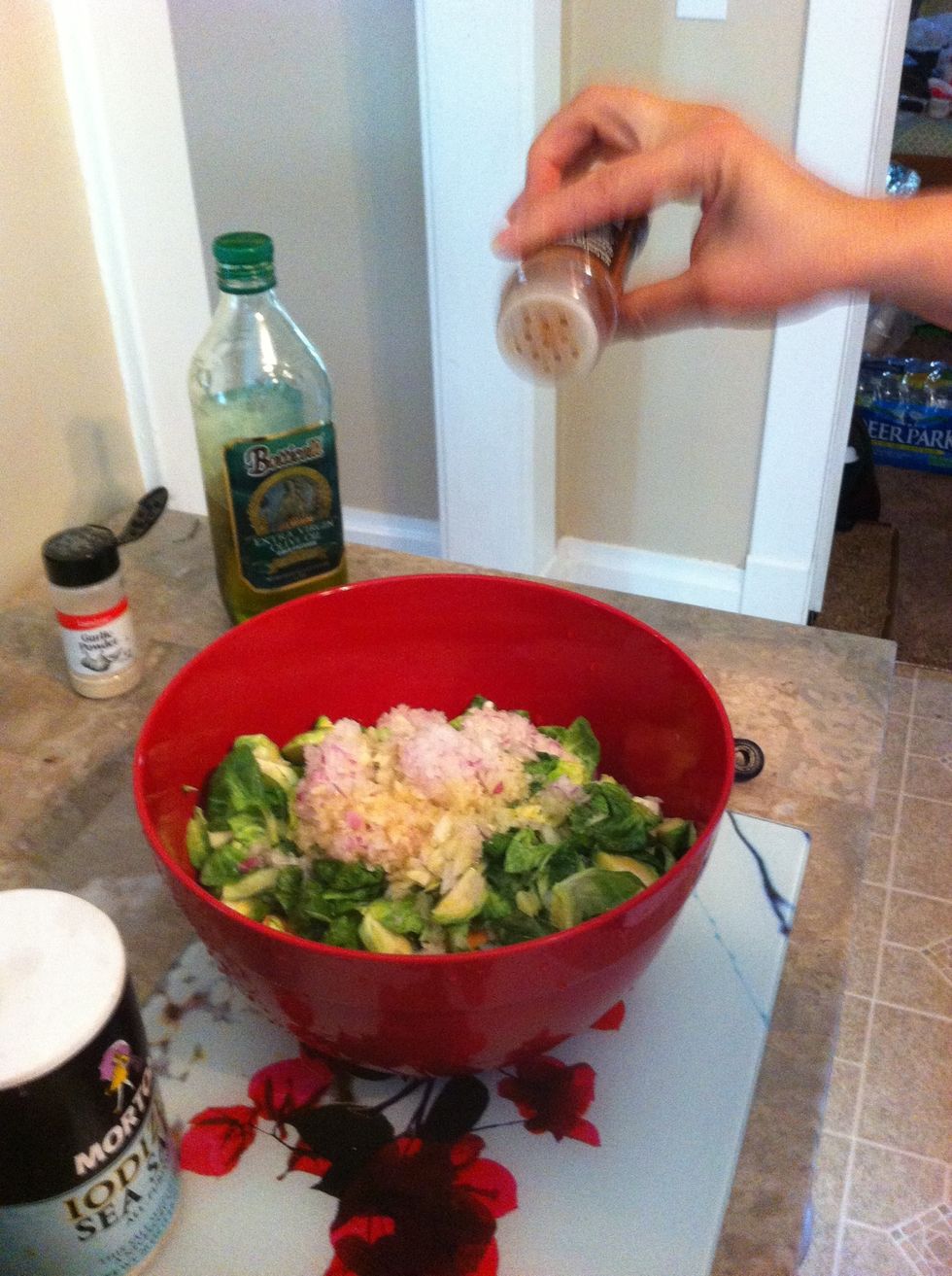 Season to taste with salt and pepper, garlic powder, and Cajun seasoning.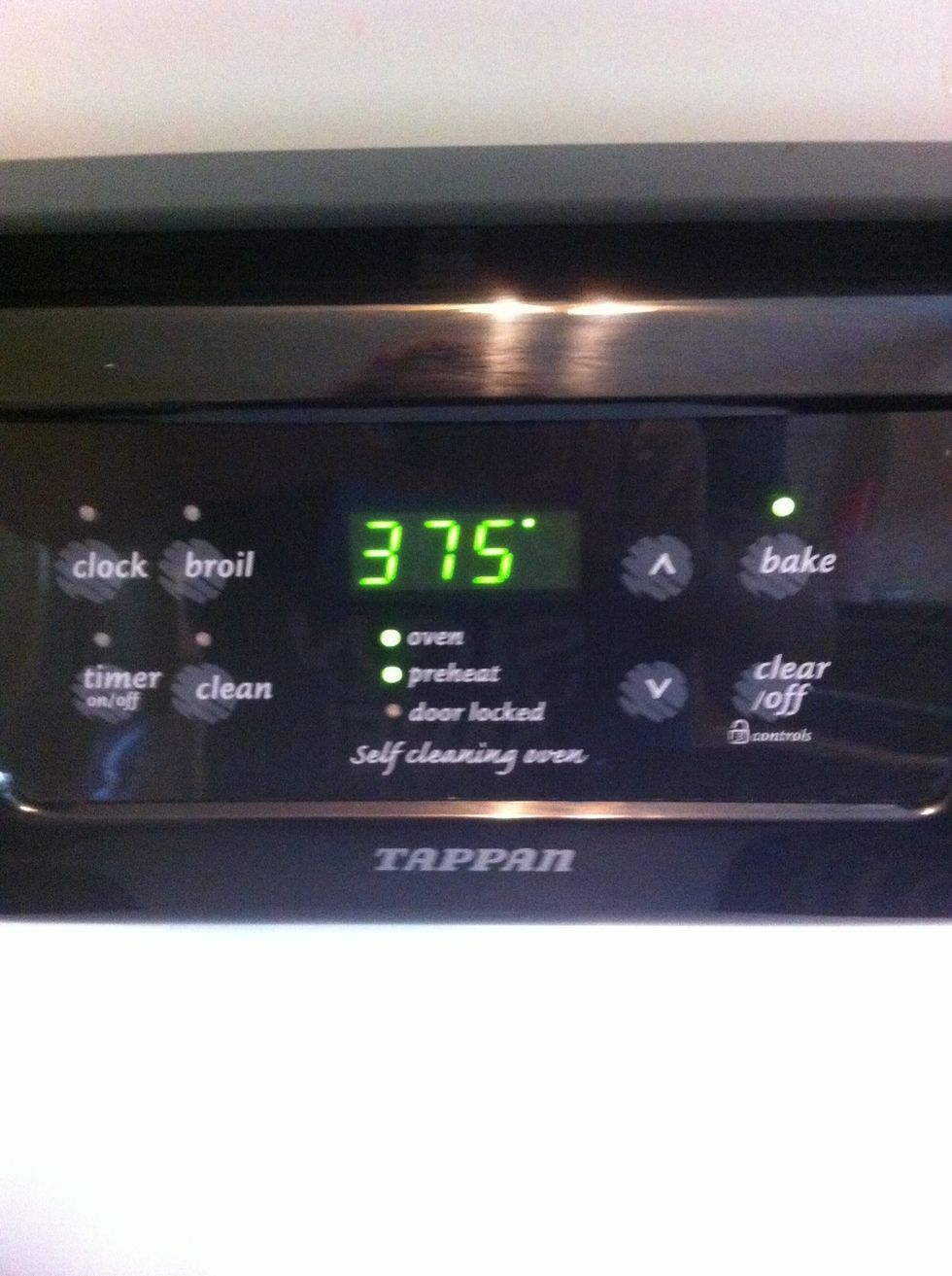 Preheat oven to 375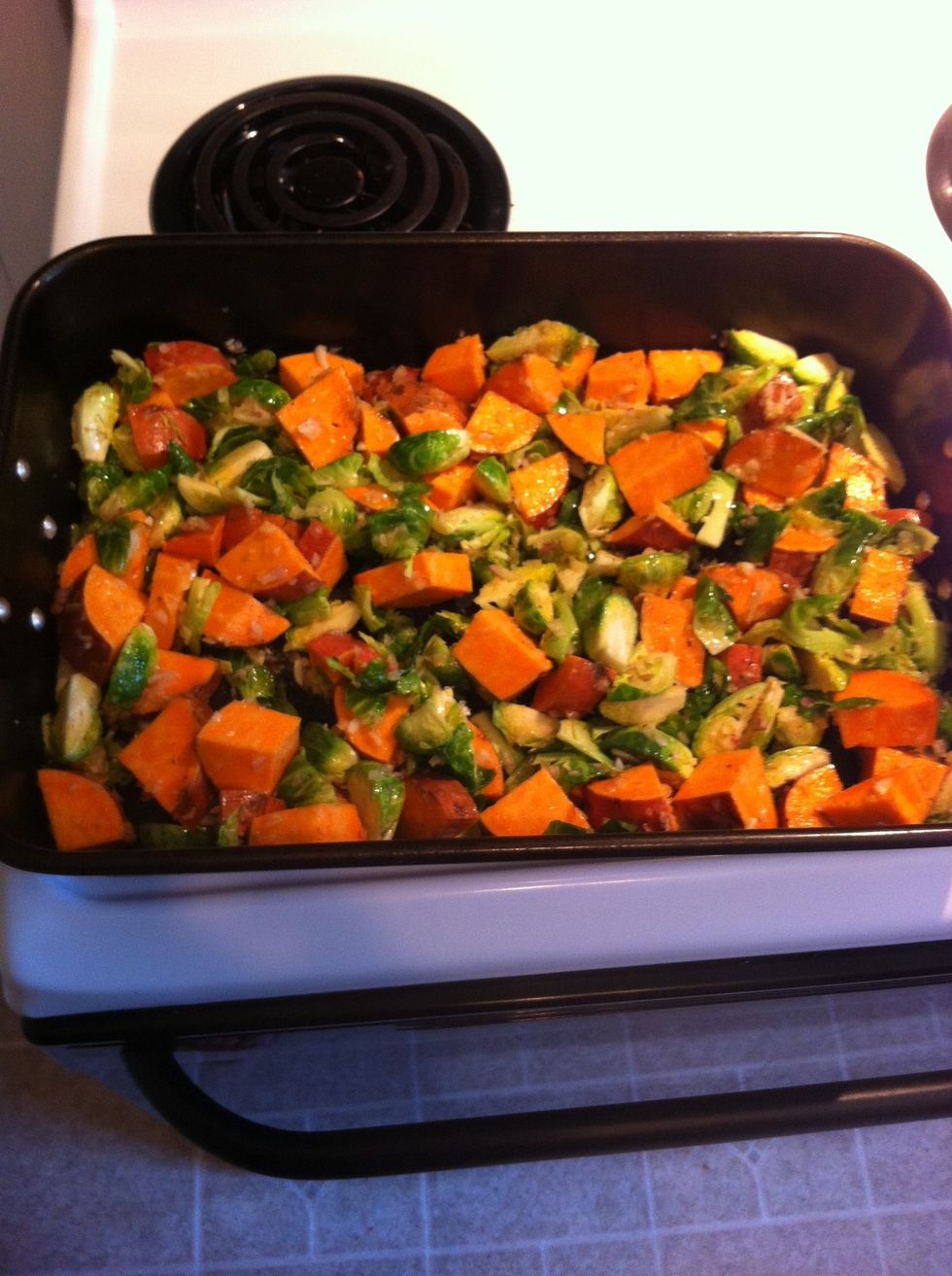 Stir all contents in bowl together. Grease 13x7 pan lightly with cooking spray. Add mix and spread evenly in pan. Oooohhhh so colorful😋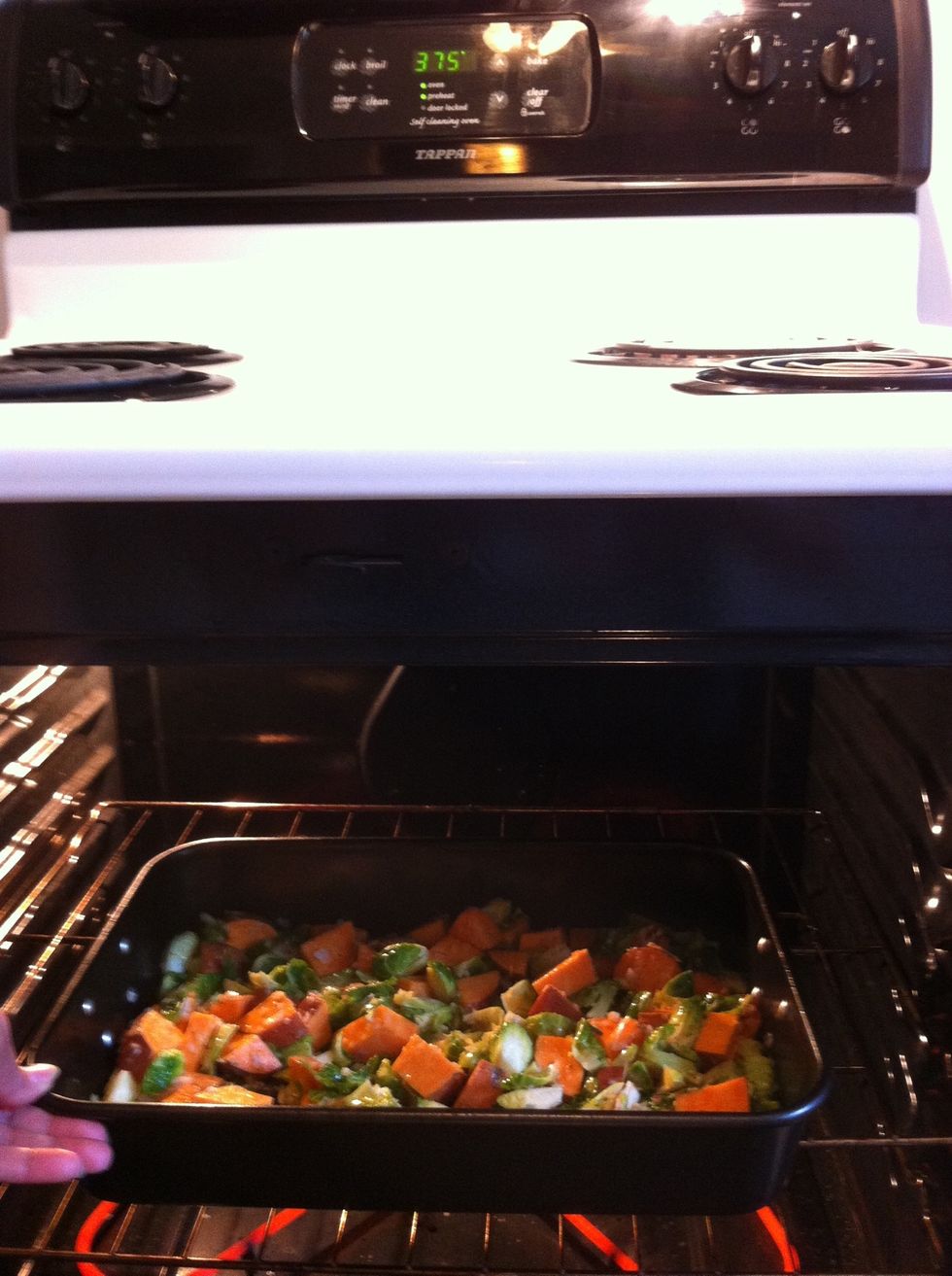 Bake for 30-45 mins, or until tender enough to eat. The longer it cooks the better. All the flavors will carmelize together and taste scrumptious. Stir a few times about 10- 15 mins. Check tenderness.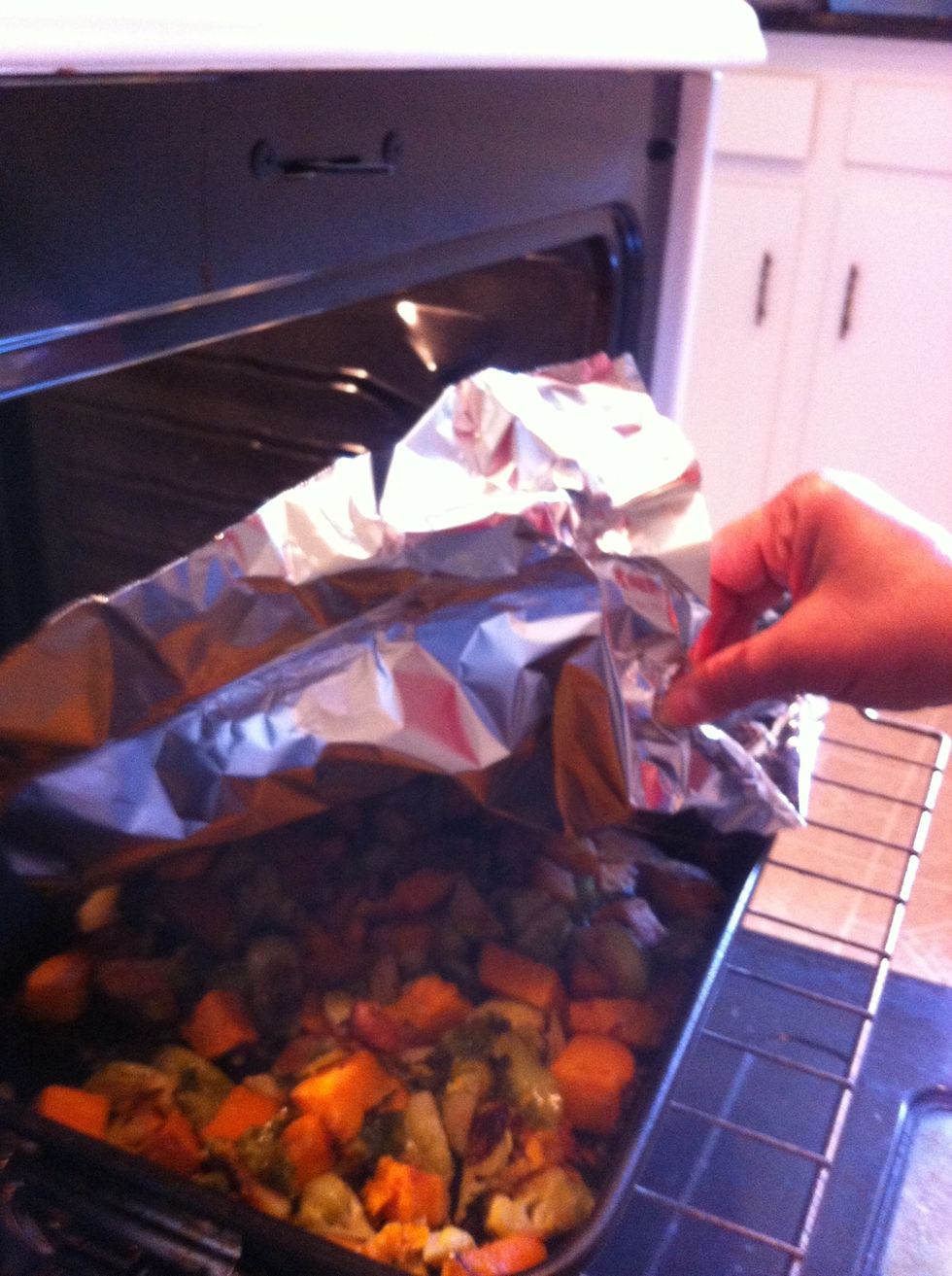 During the last 10 mins cover with foil so potatoes will cook to tenderness.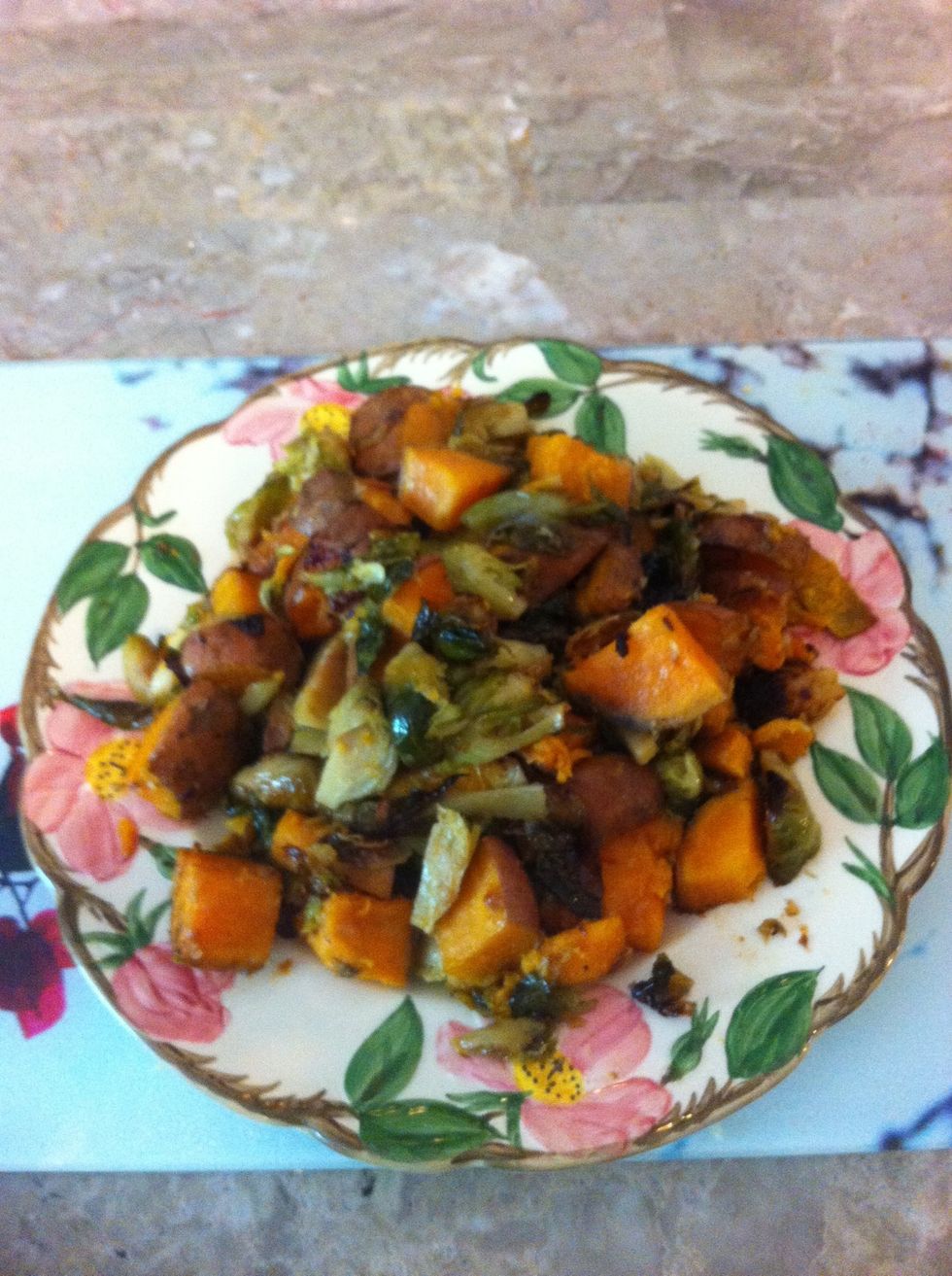 Bam!!!! Lol awesome healthy side dish. For those who don't like Brussel sprouts, try it you may change your mind.
Mother/ Daughter team...produced by Vanessa (left), prepared by Gina (right).
1 lbs Brussels sprouts
3 med to large sweet potatoes
1 red onion
3 cloves of garlic
EVOO drizzle to taste
Salt and Pepper to taste
Garlic powder to taste
N'orleans Cajun seasoning to taste
1sheet of aluminium foil to cover pan