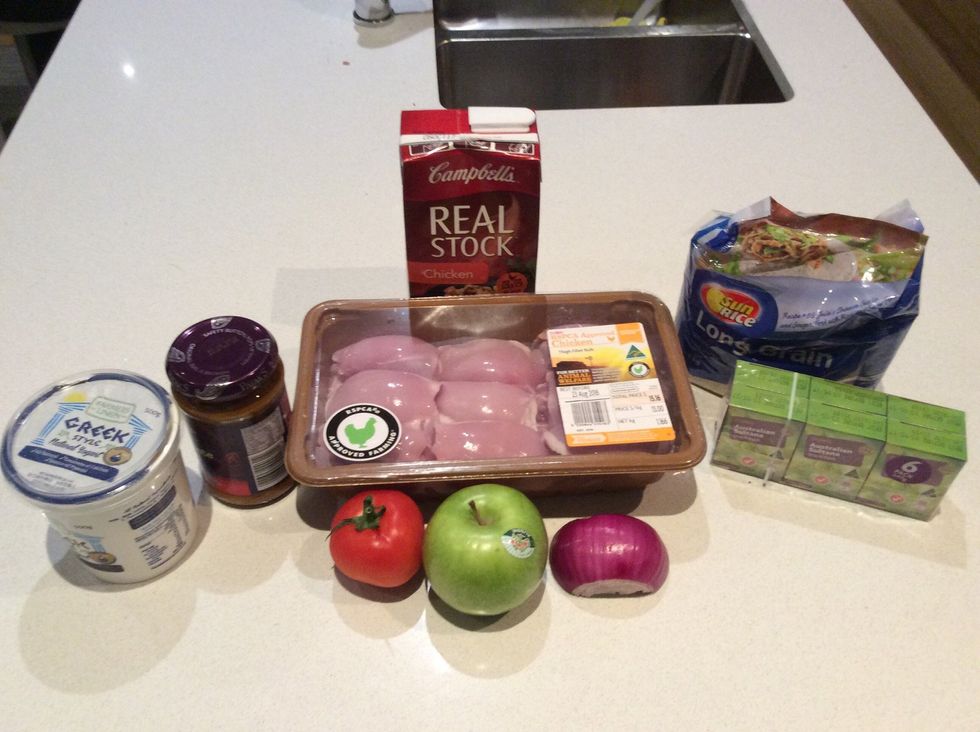 All the ingredients
Utensils: - Oven - Large pan - Large knife - Tongs - Ovenproof dish - Stove - Large glass bowl - Aluminium foil
Preheat oven to 210 degrees Celsius.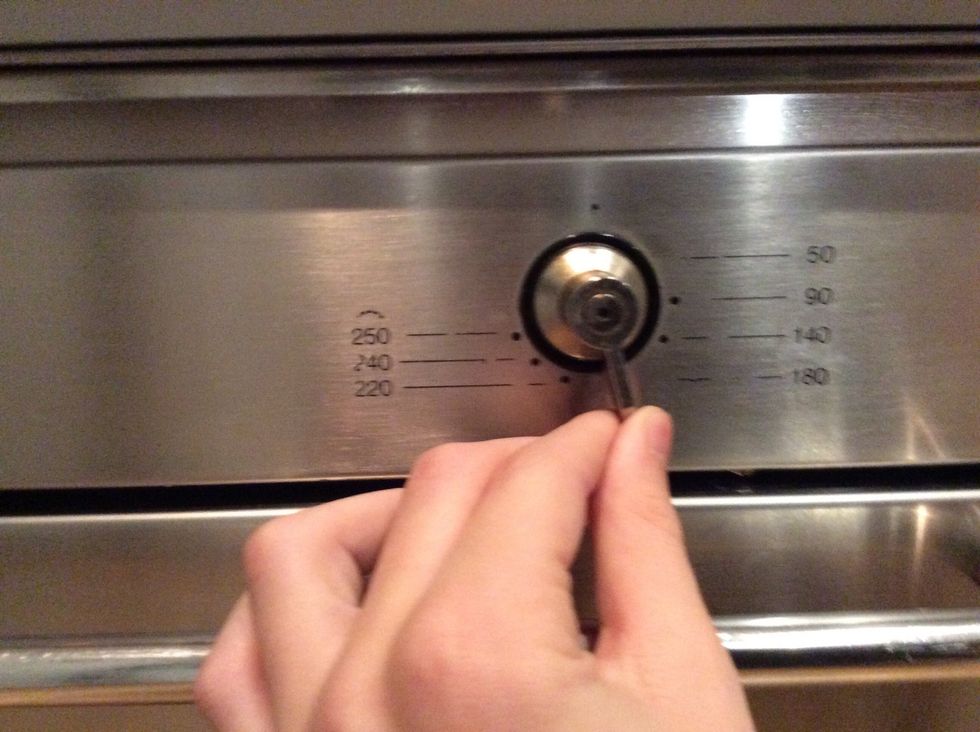 Preheating the oven
Put the chicken and the curry paste in a large glass bowl and begin to coat the chicken with the paste and spices by stirring it.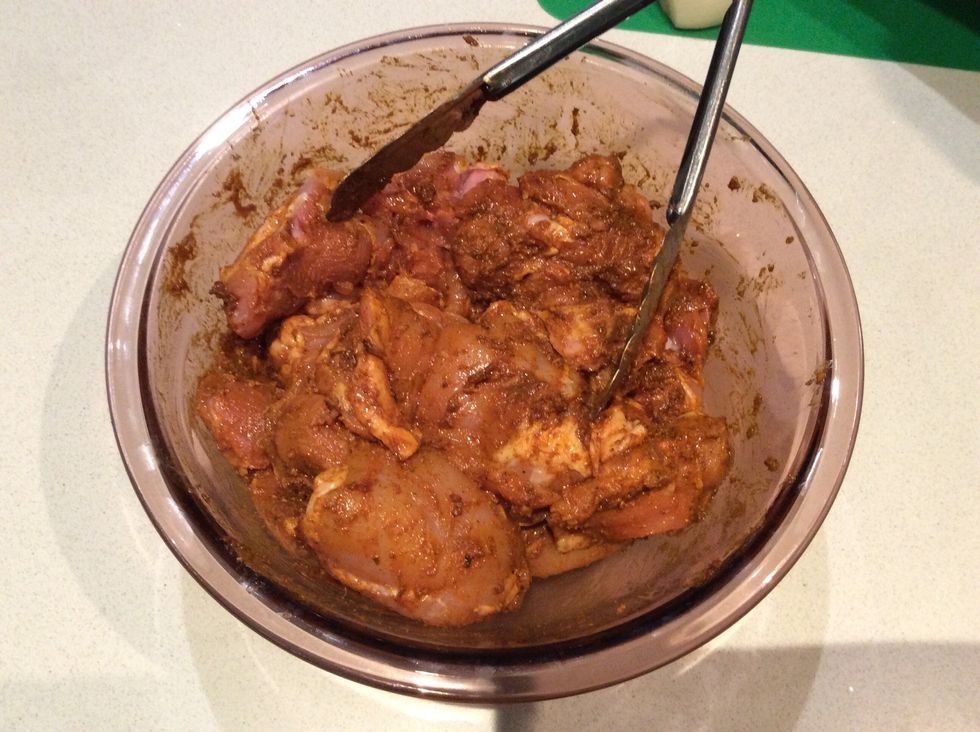 Stirring the chicken
Heat the oil in a large frying pan. Once heated, place chicken in the pan and and continuously turn the chicken over. Cook until golden.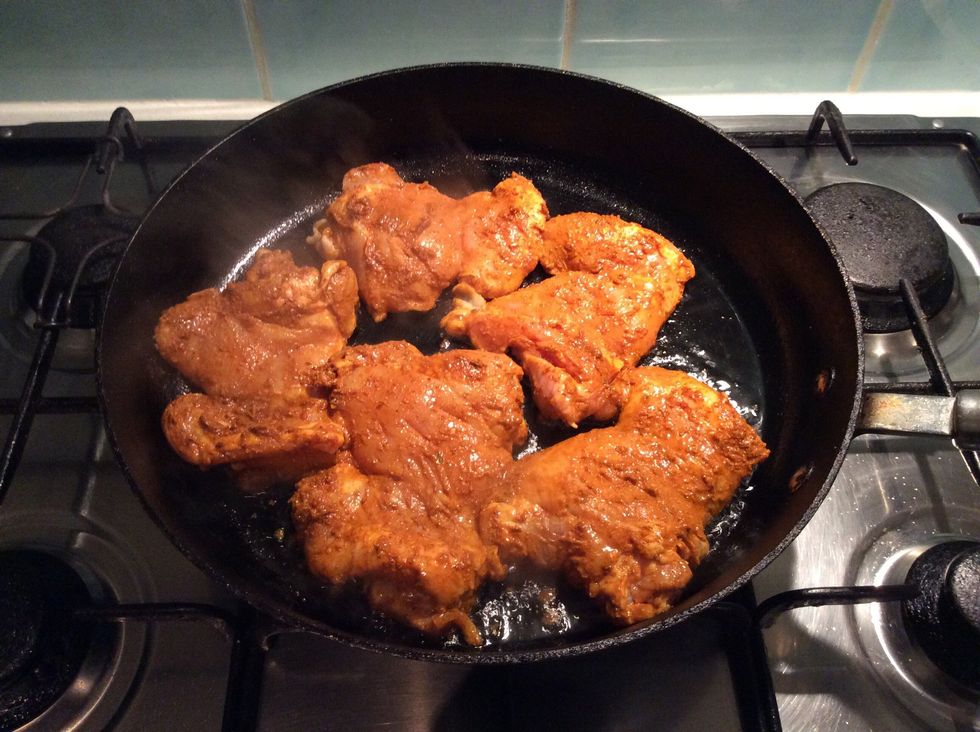 The chicken cooking
Dice the apple, tomato and the onion into small pieces.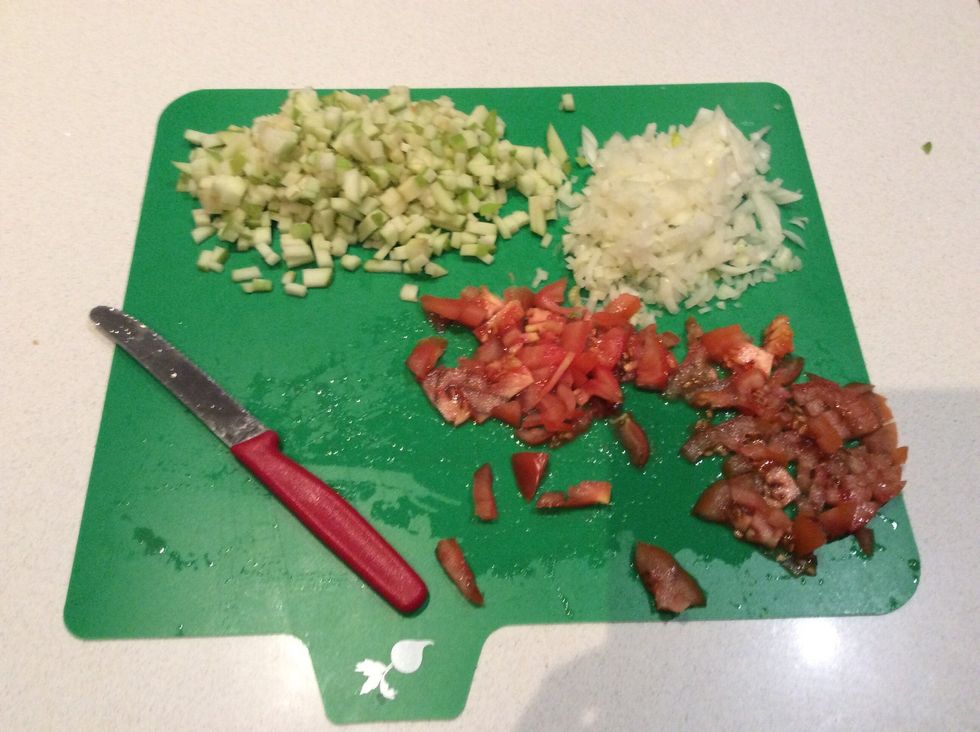 The apple, tomatoes and onion diced
Measure out 1 and 1/2 cups of rice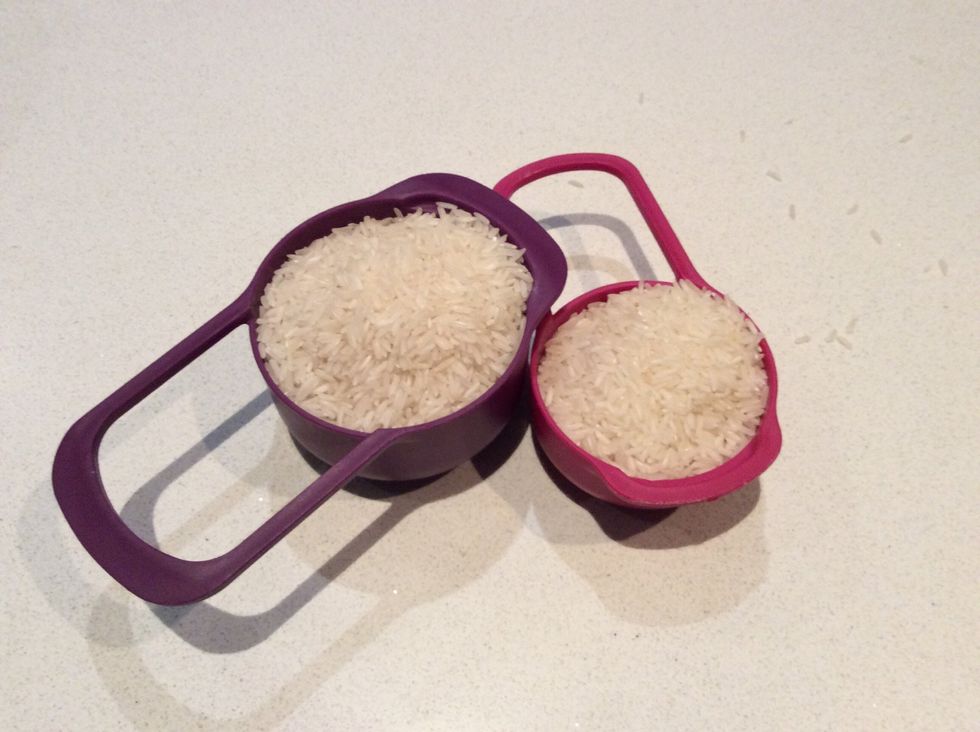 The rice
Place chicken on a plate and put aside. Put the onion in the pan and cook for 2-3 minutes. Add rice to pan. Stir for another 1-2 minutes until the rice and the onion is mixed through.
The rice in the pan
Transfer mixture into an deep ovenproof dish/ plate. Place chicken over the rice carefully. Finally pour the chicken stock over the dish and place in the oven for 45-50 minutes.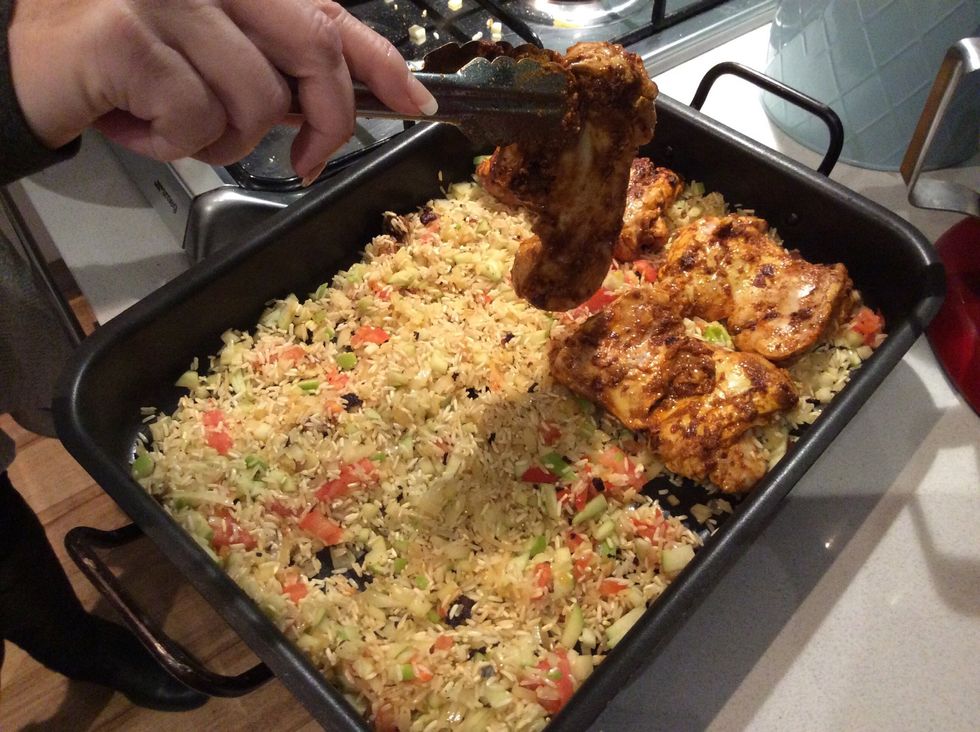 Put the chicken on the rice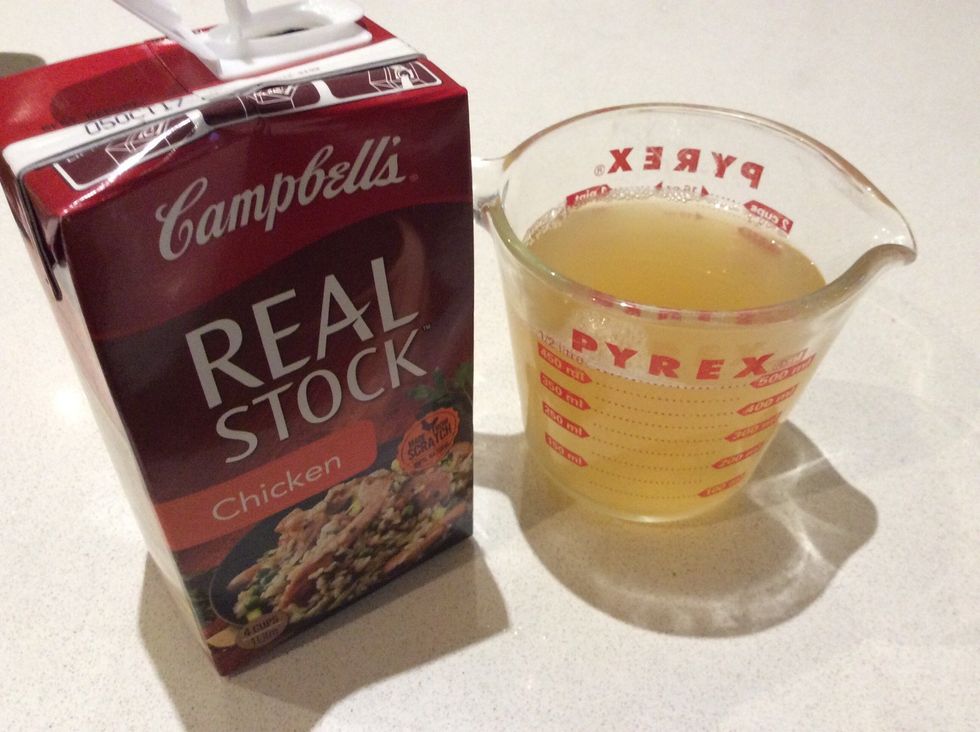 Measure out your stock
Before it goes in the oven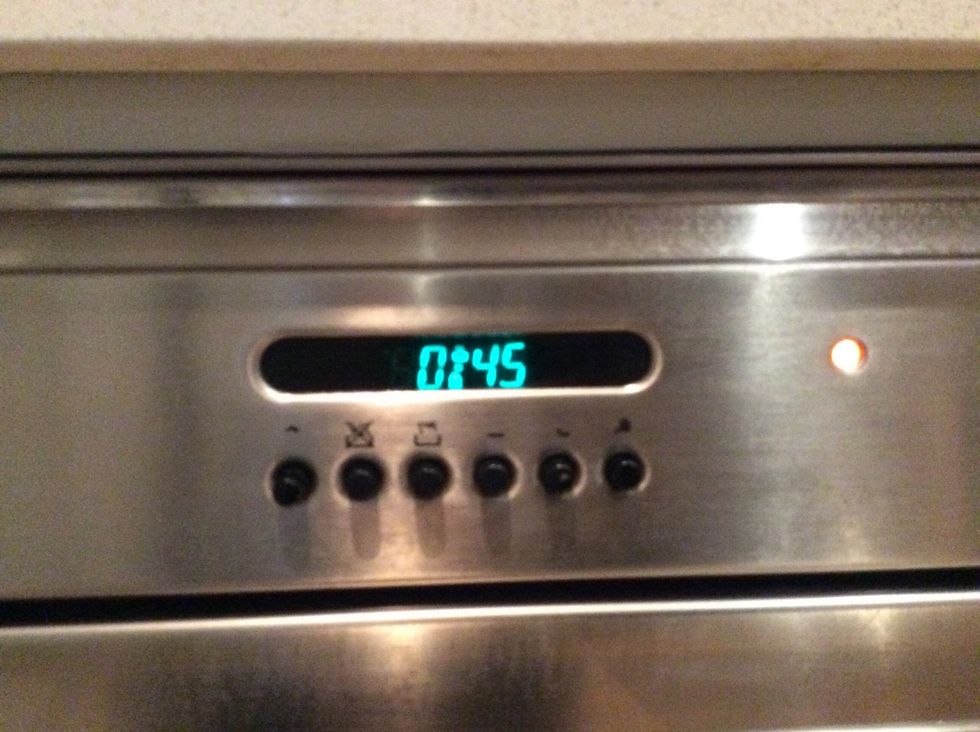 Set timer for 45 minutes
Make sure the rice is cooked until tender and the chicken is cooked through. Serve with yogurt on the side.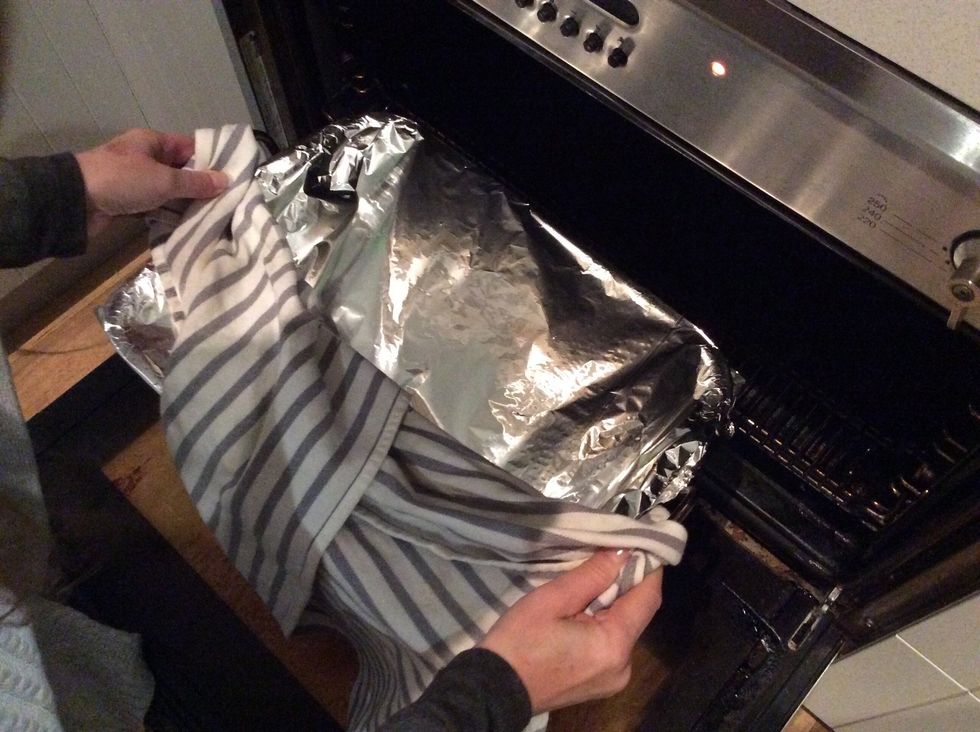 Out of the oven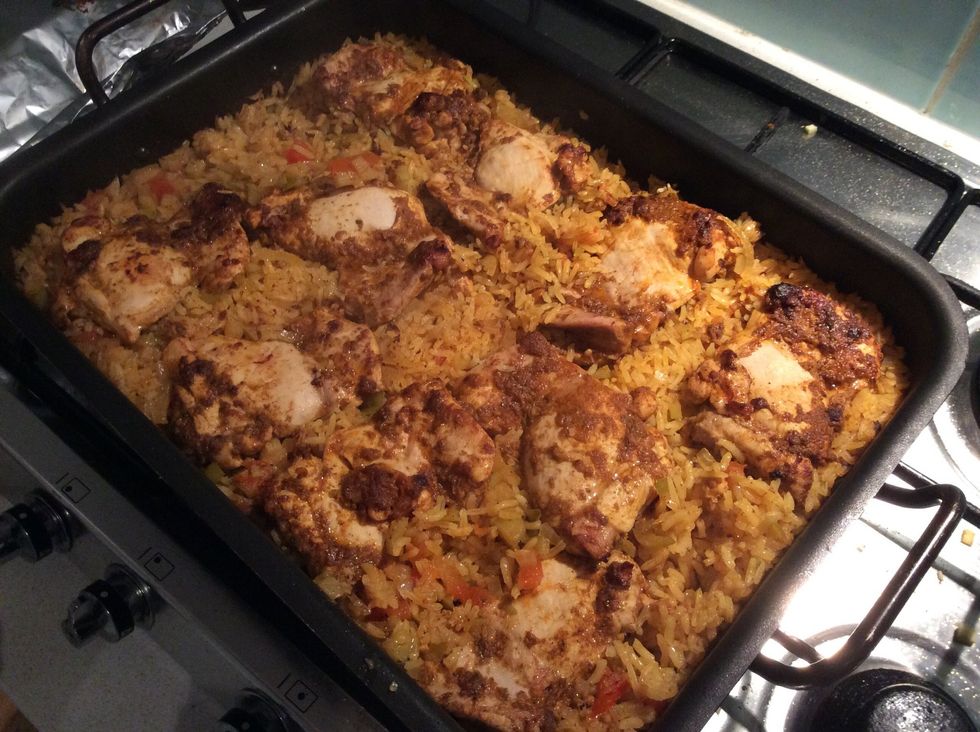 The finished product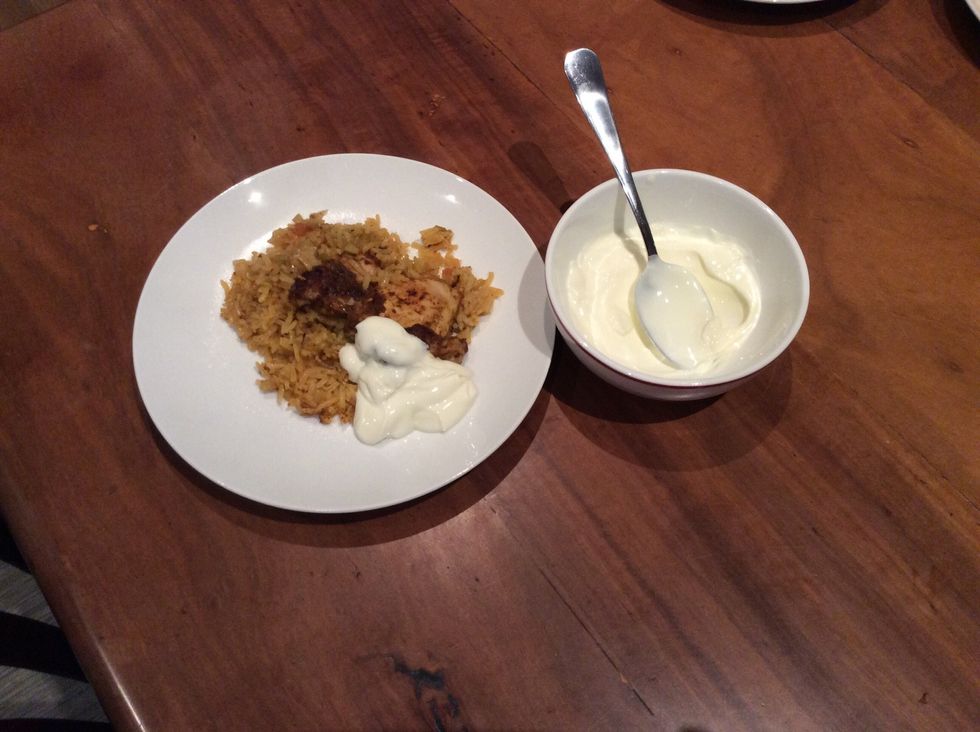 Enjoy
Bibliography: http://www.taste.com.au/recipes/24516/indian+curried+chicken+rice
1.0kg Chicken thigh cutlets
2.0c Chicken stock
1.0c Rice
2.0Tbsp Curry paste
1.0 Apple
1.0 Tomato
1.0 Brown onion
1.0Tbsp Cooking oil
Greek yogurt
0.0c Sultanas