I got a Himalayan salt block as a gift a couple of years ago, but was too intimidated by its beauty to use it. I am over it now. Let's get down with some meat and salt.
148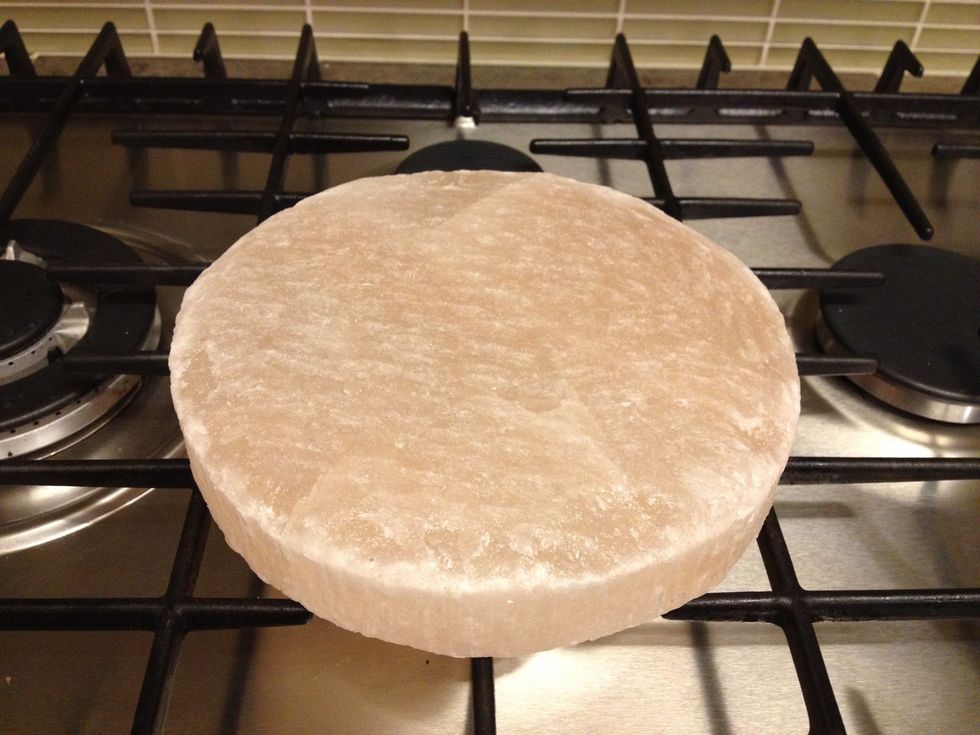 I got this salt block as a gift two years ago but was too intimidated by its beauty to use it.
Many thanks to Mark Bitterman of The Meadow for demystifying the process of cooking on salt for me. (You should buy his book!)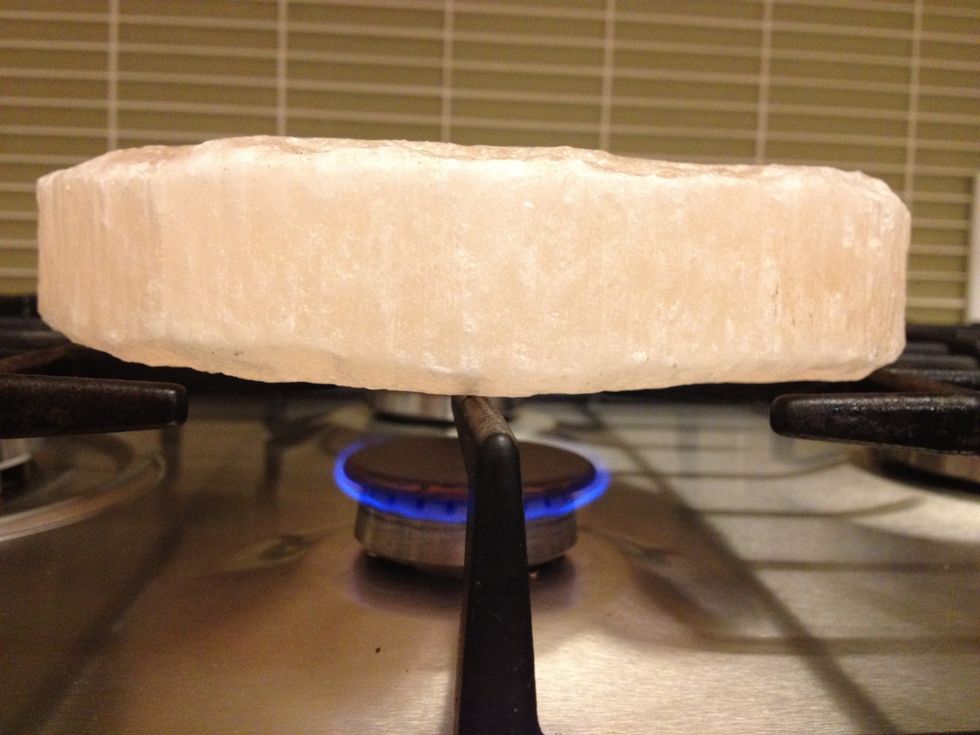 You will need a salt block of at least 1 inch thick, preferably 1.5 inches thick. To start your cooking, place your salt block on a gas burner over LOW heat.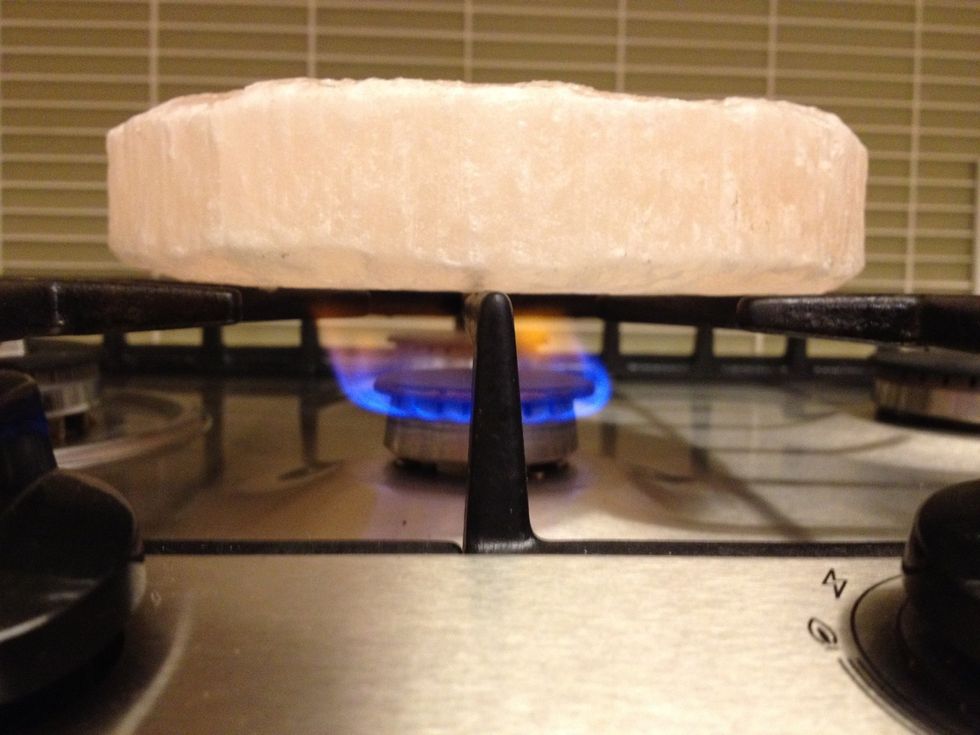 The most important thing to know about cooking on salt is that you need to heat the salt up sloooooooowly. After you have heated the block over low heat for 10 minutes, turn the heat up to medium low.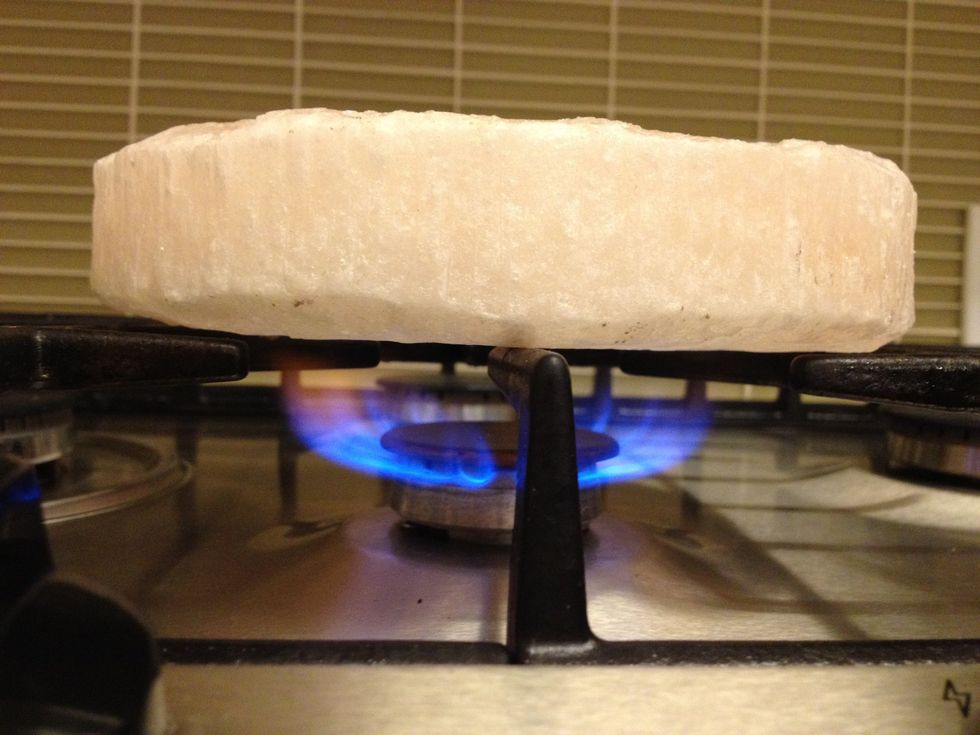 Next, slooooowly turn your heat up to medium. Patience is a virtue!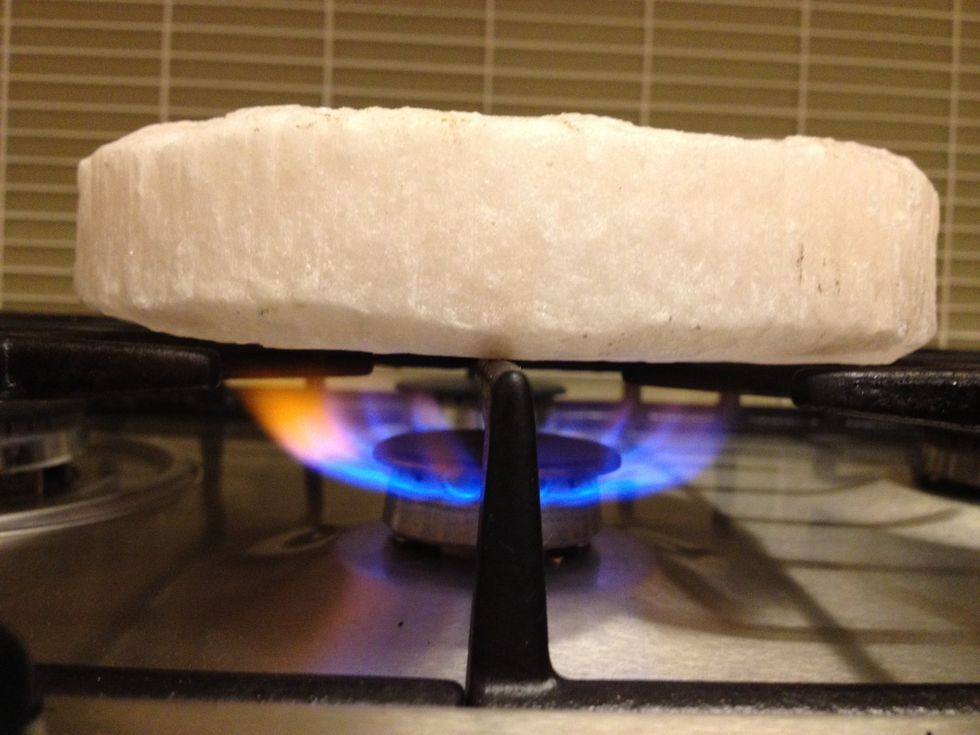 Patience! Turn that heat up to medium high, and heat for another 10 minutes.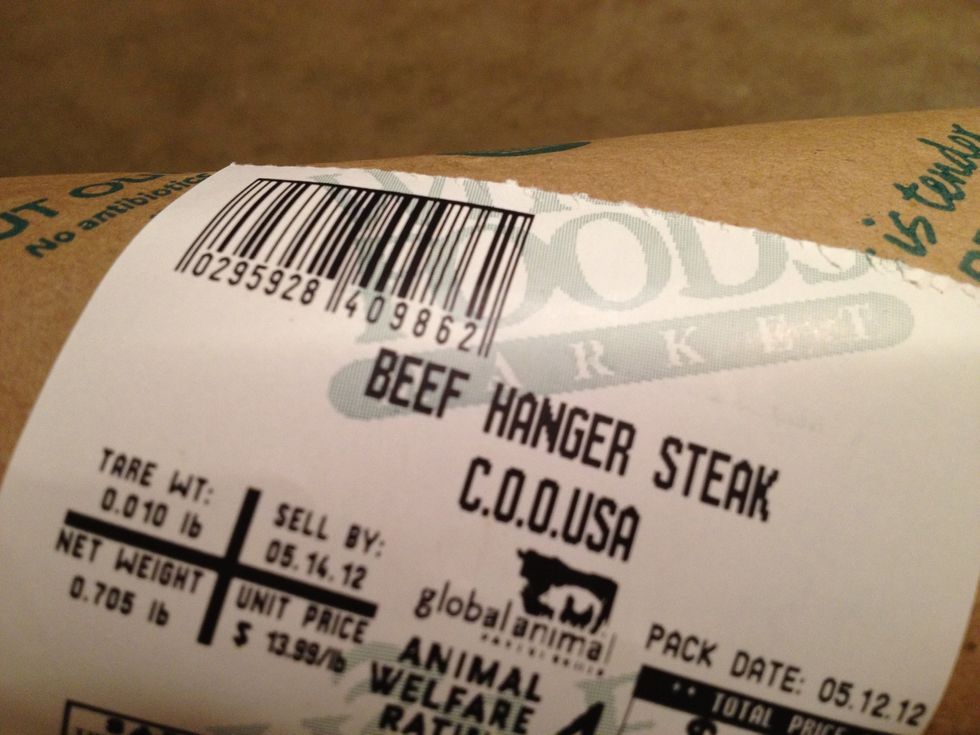 I used a good quality hanger steak for this recipe. You could also use flank steak. Both are very flavorful, with a great chew-y texture.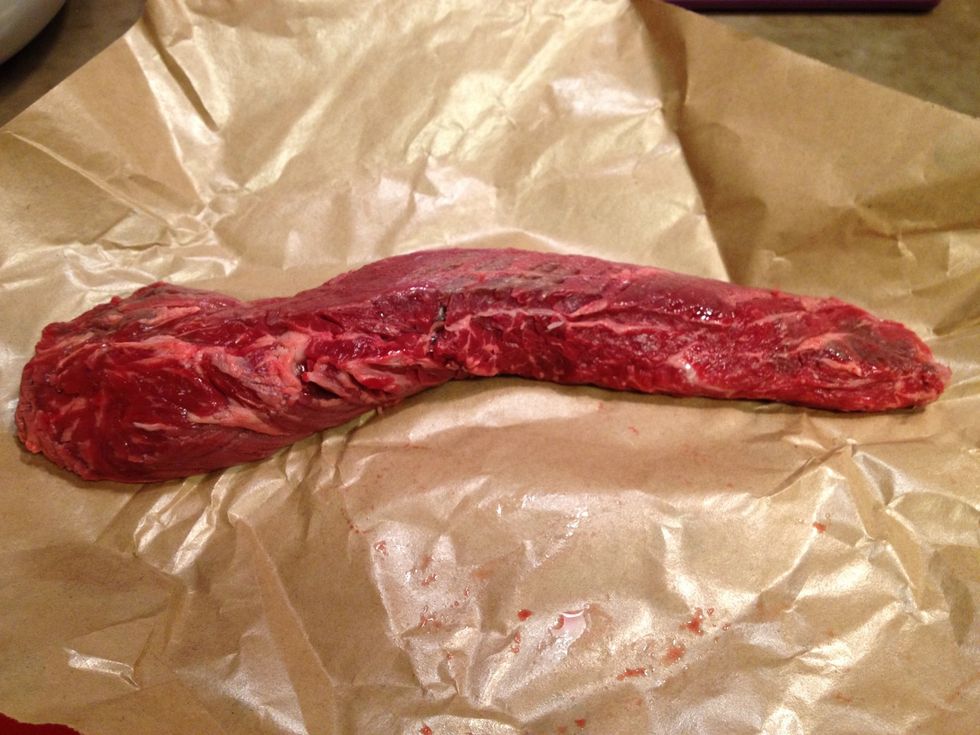 This is what the hanger steak looks like. If you use flank steak, you'll want to cut it in half lengthwise. Then, cut your meat into 1/4 inch strips of 2-3 inches in length, cutting against the grain.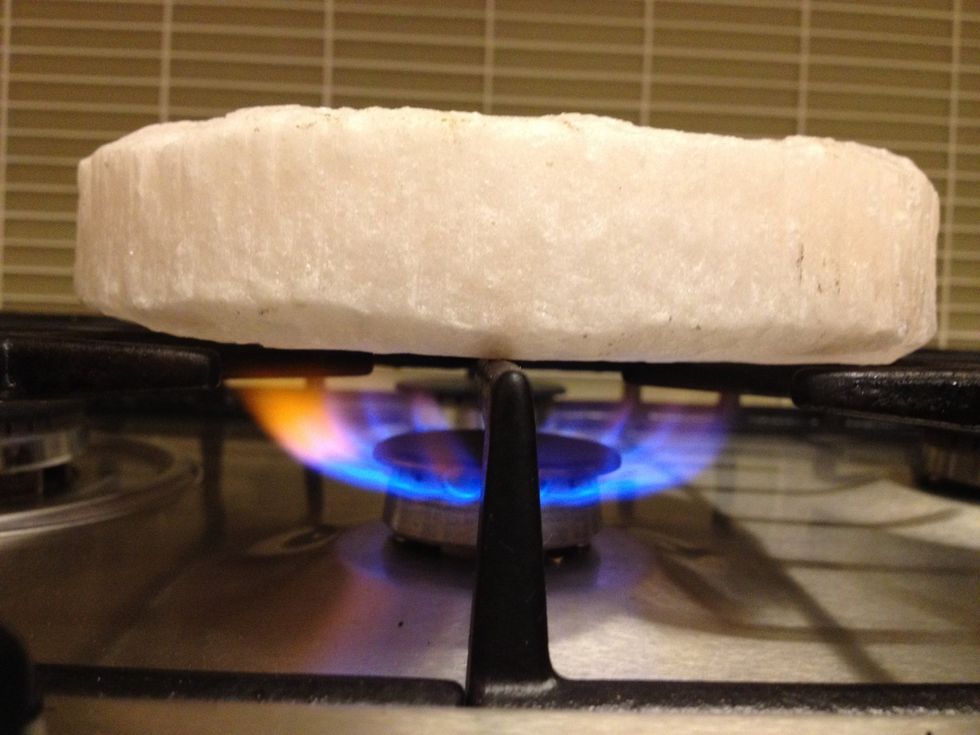 Turn the heat up to high. The salt block is hot enough when it is too hot to hold your hand 2 inches above it, and/or when a piece of meat sizzles like crazy when you drop it on the salt block.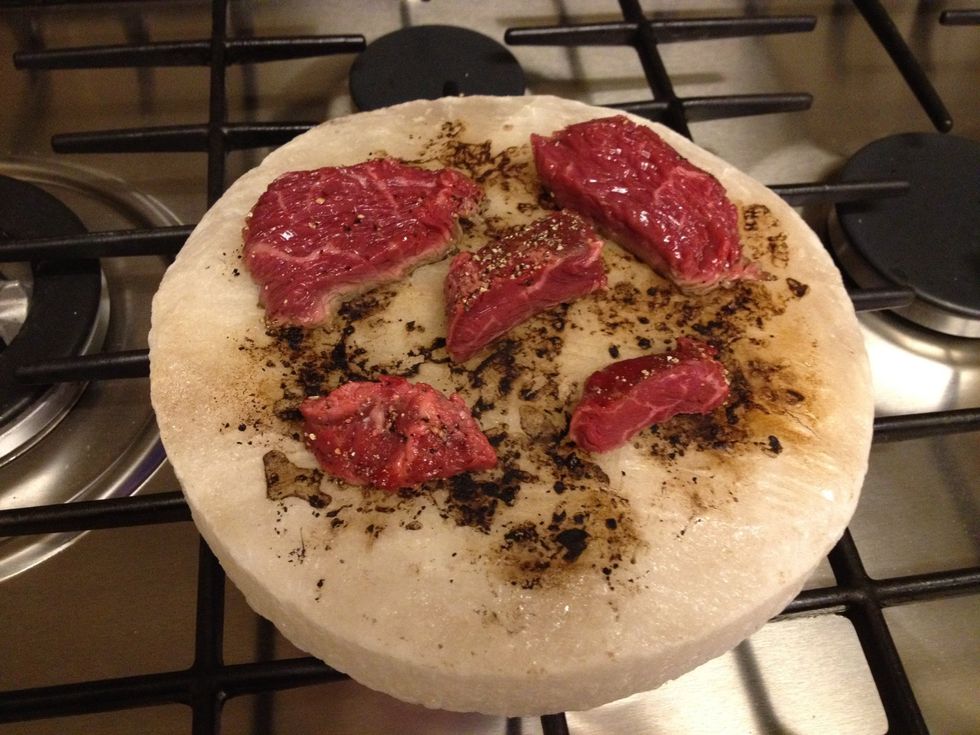 Cook the steak strips over high heat for 5 seconds (yes, you read that right, 5 SECONDS) and then flip over-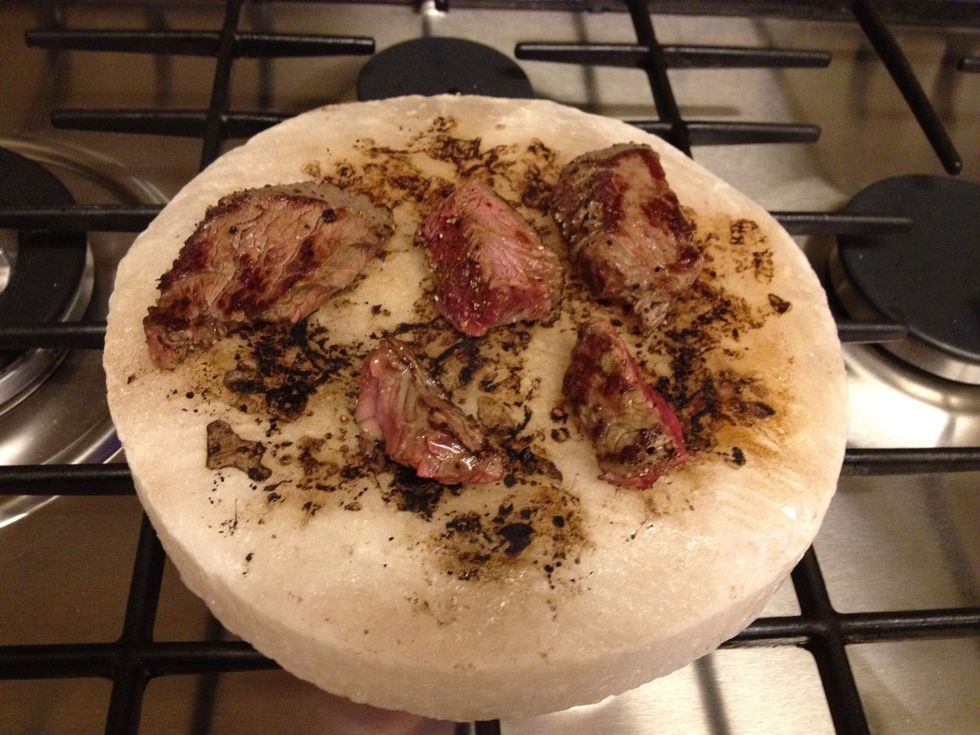 Cook for another 5 seconds. Repeat this process until you have cooked all the steak strips. (Don't crowd the salt block!)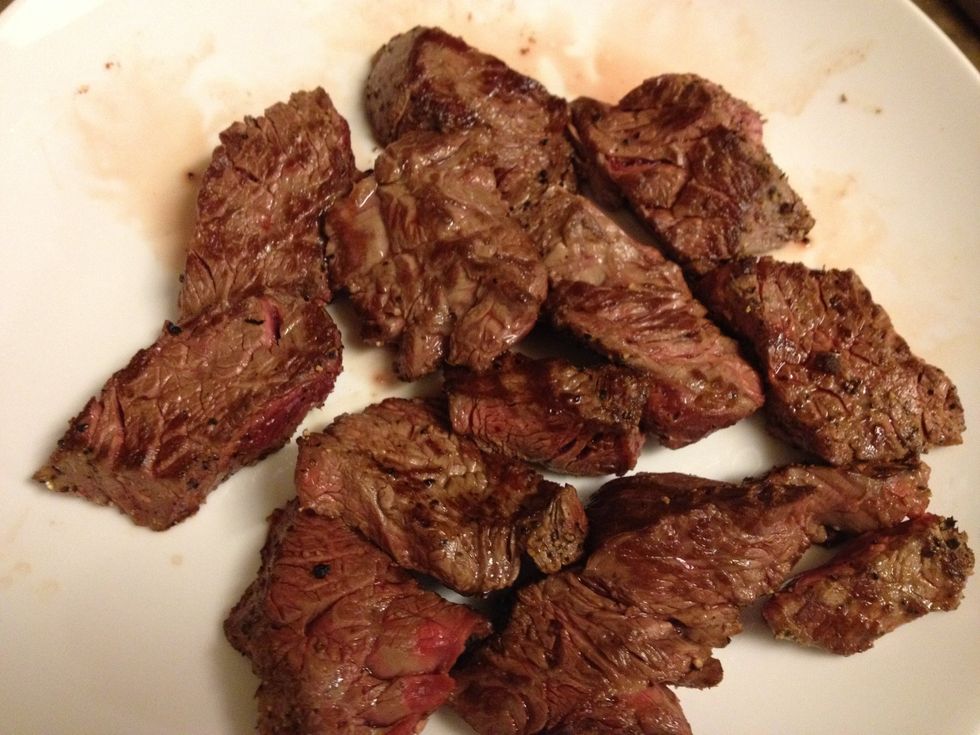 This is what your steak will look like when it is done!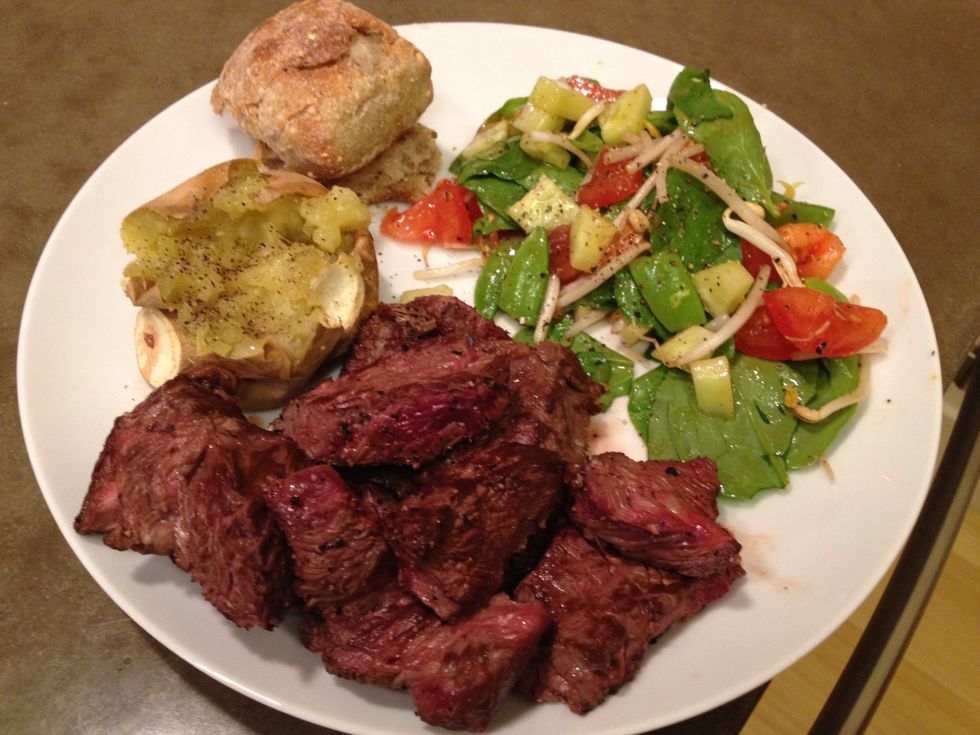 Serve with salad, sweet potato, etc.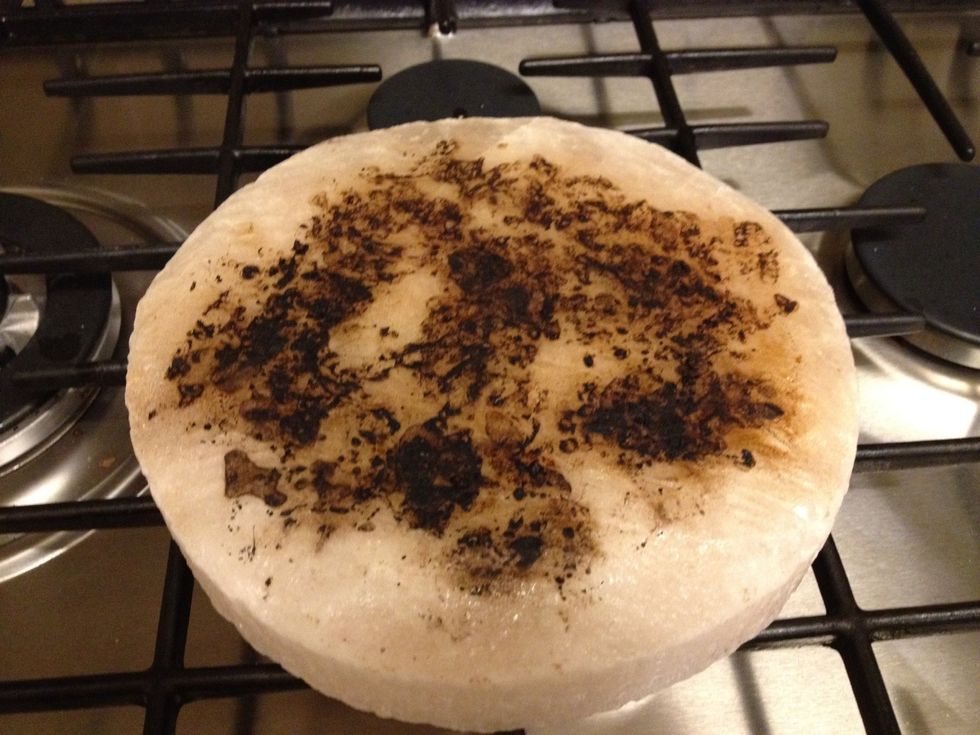 When you are done cooking, you may be tempted to clean your salt block immediately. You must resist this temptation! Just as it takes a long time to heat, salt takes a long time to cool!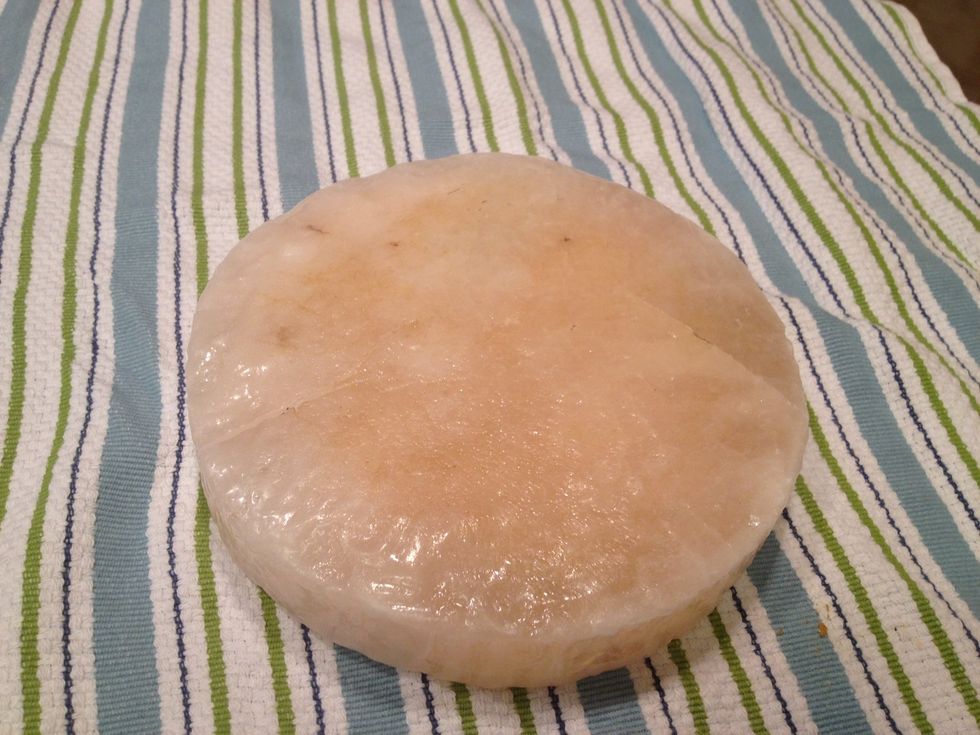 Let your salt block cool to room temp, then scrub gently with a brush or sponge and warm water. Do NOT use soap. Rinse. Dry well. Store in a place with low humidity- and get ready to use it again!
Himalayan salt block
Hanger steak