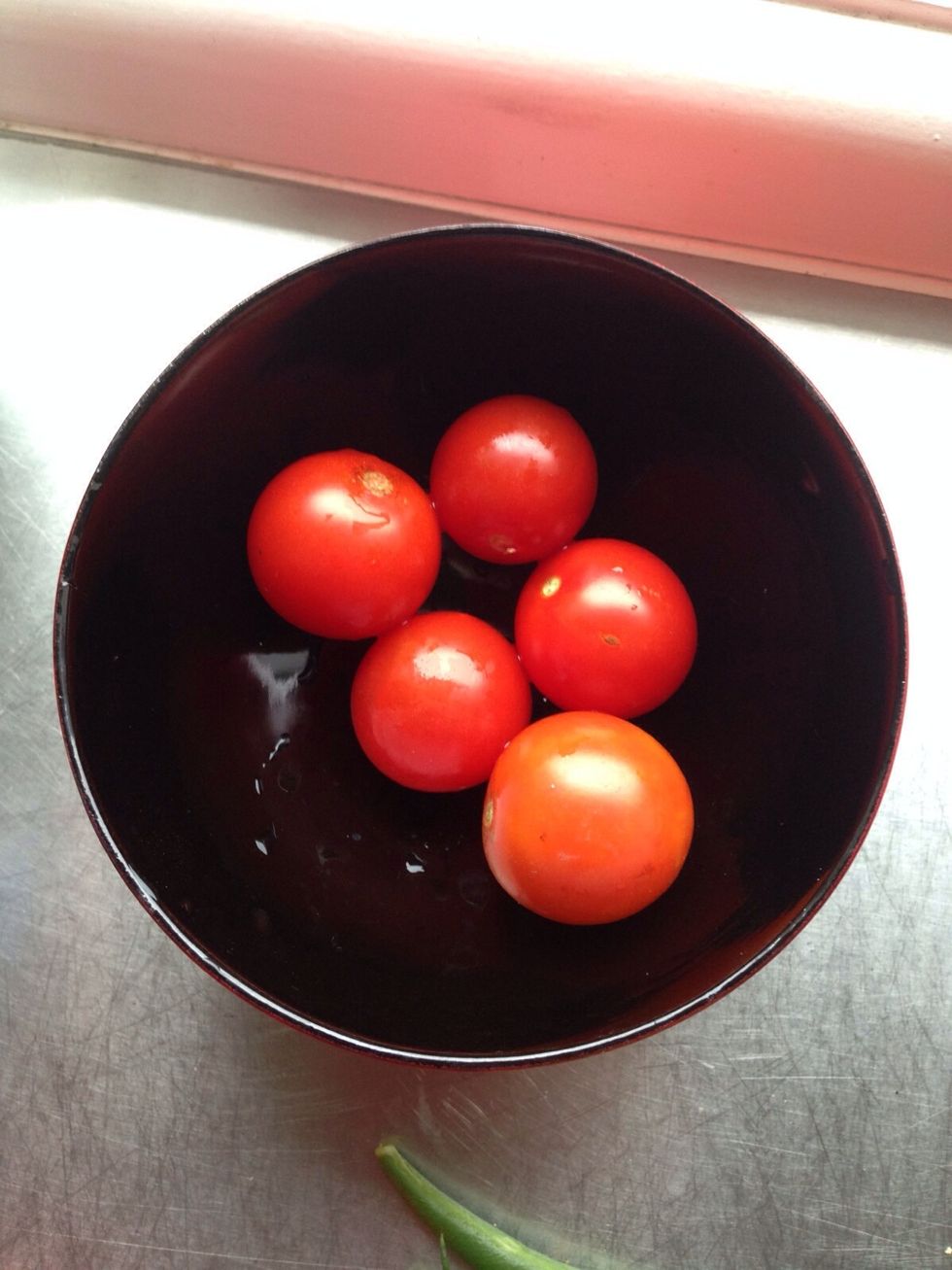 First, get all of your ingredients out and cut them up. These are 5 cherry tomatoes which need to be cut in half.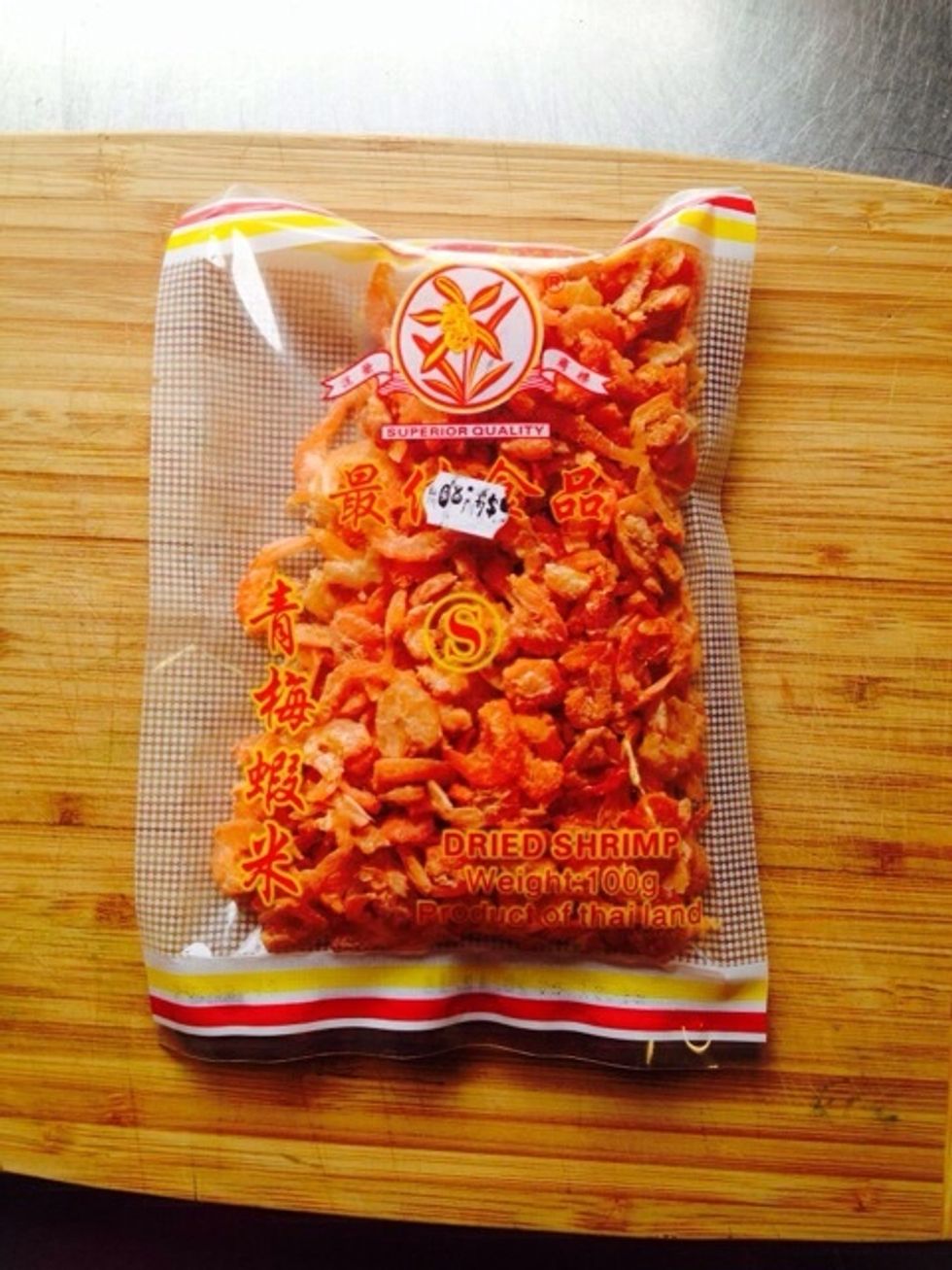 This is the packet of dried shrimp that I bought from a Thai grocer.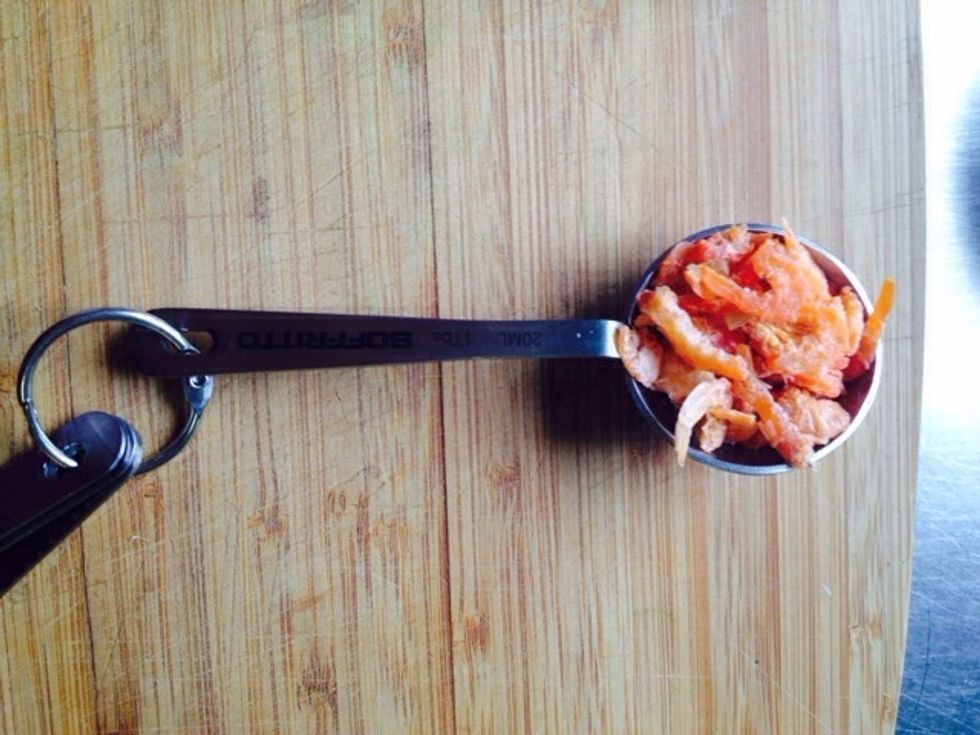 Measure out 1 tablespoon of dried shrimp and leave it aside.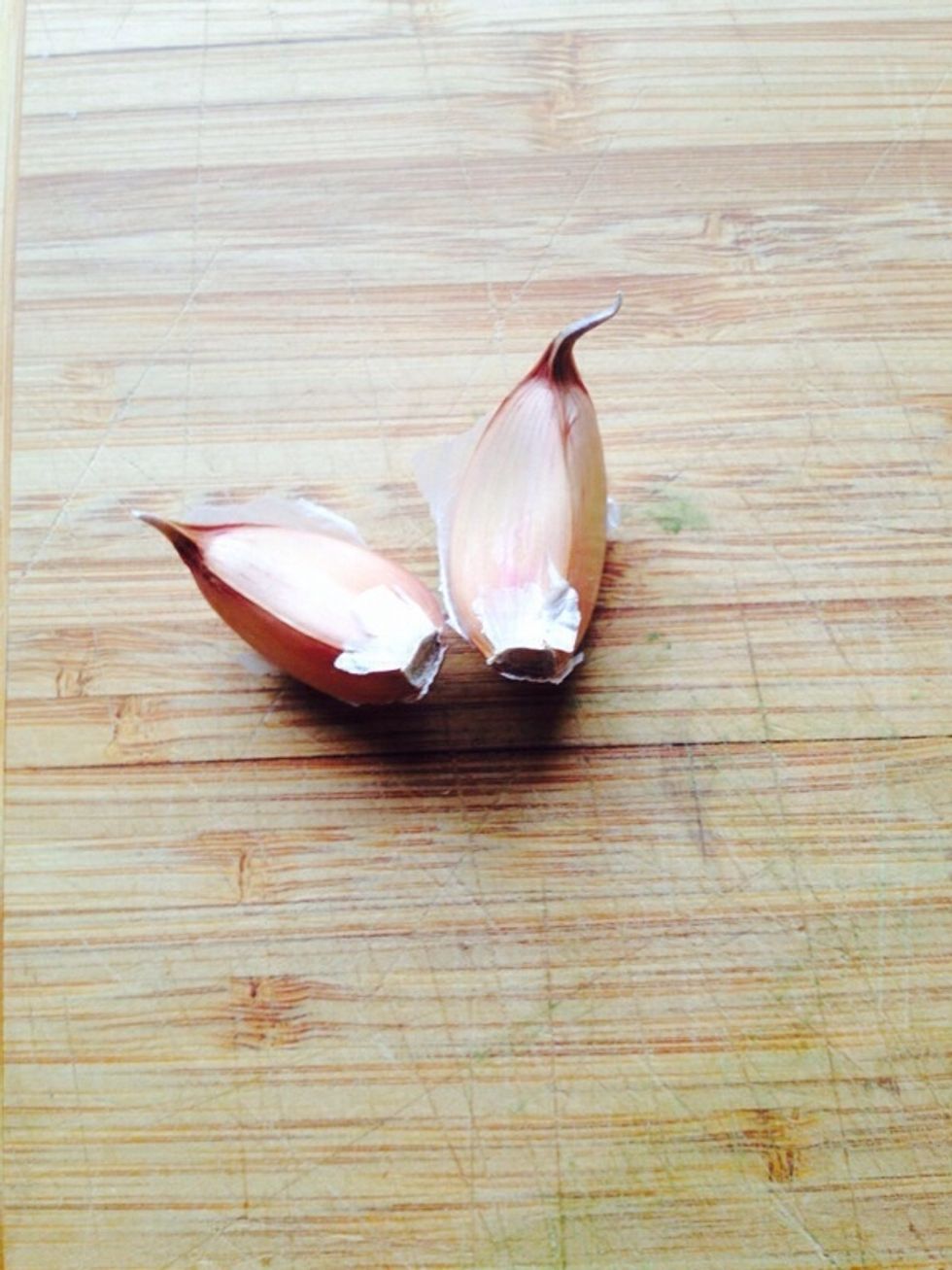 The recipe calls for 1 clove of garlic but these are small cloves so I used 2.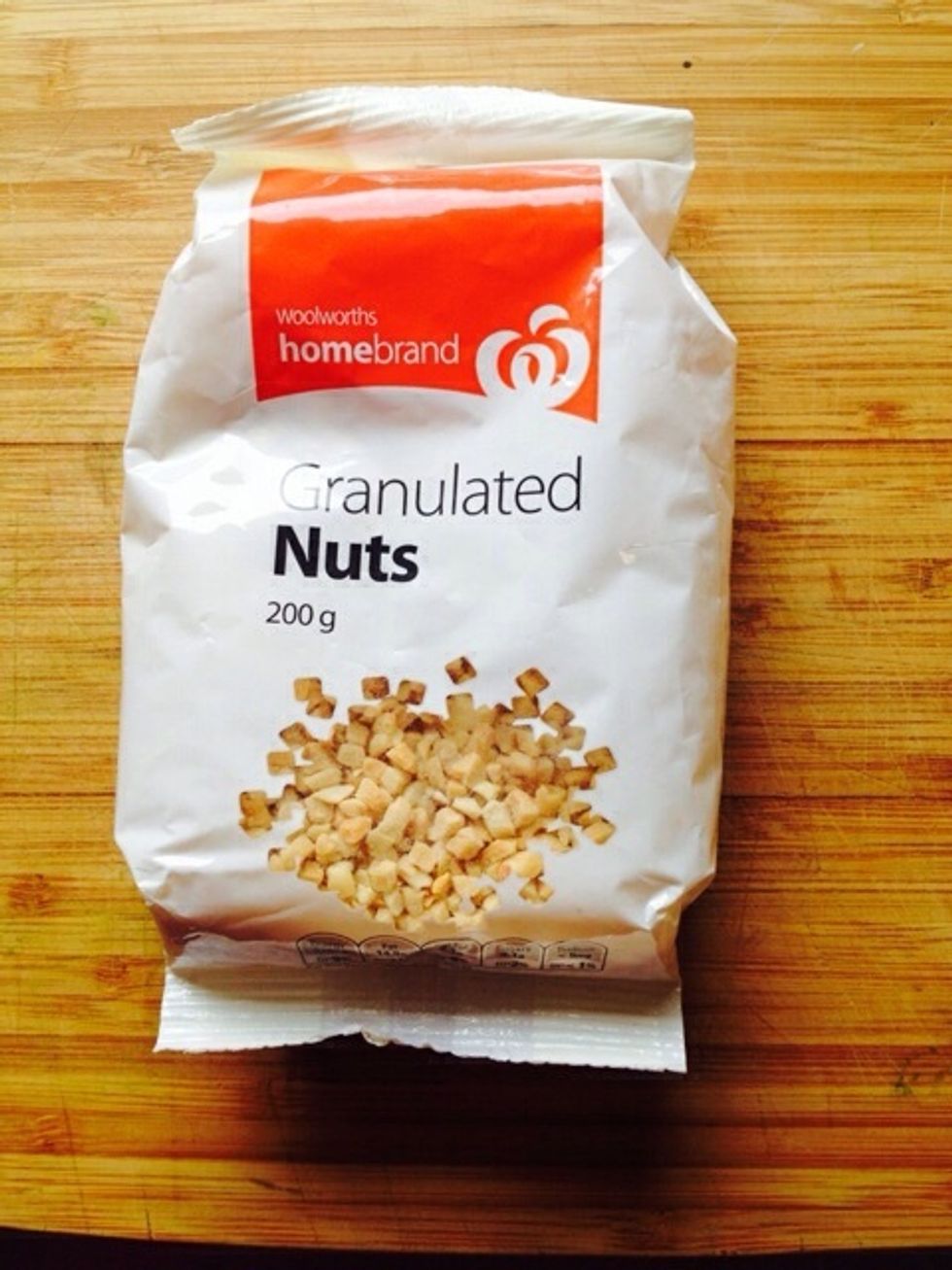 A packet of granulated nuts.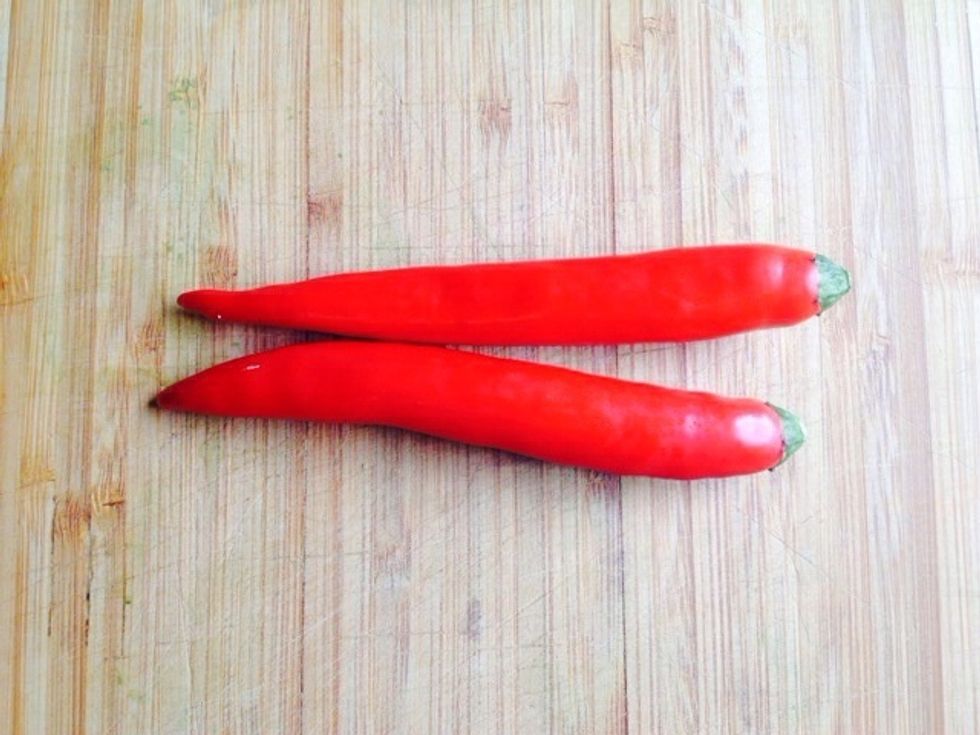 2 chillies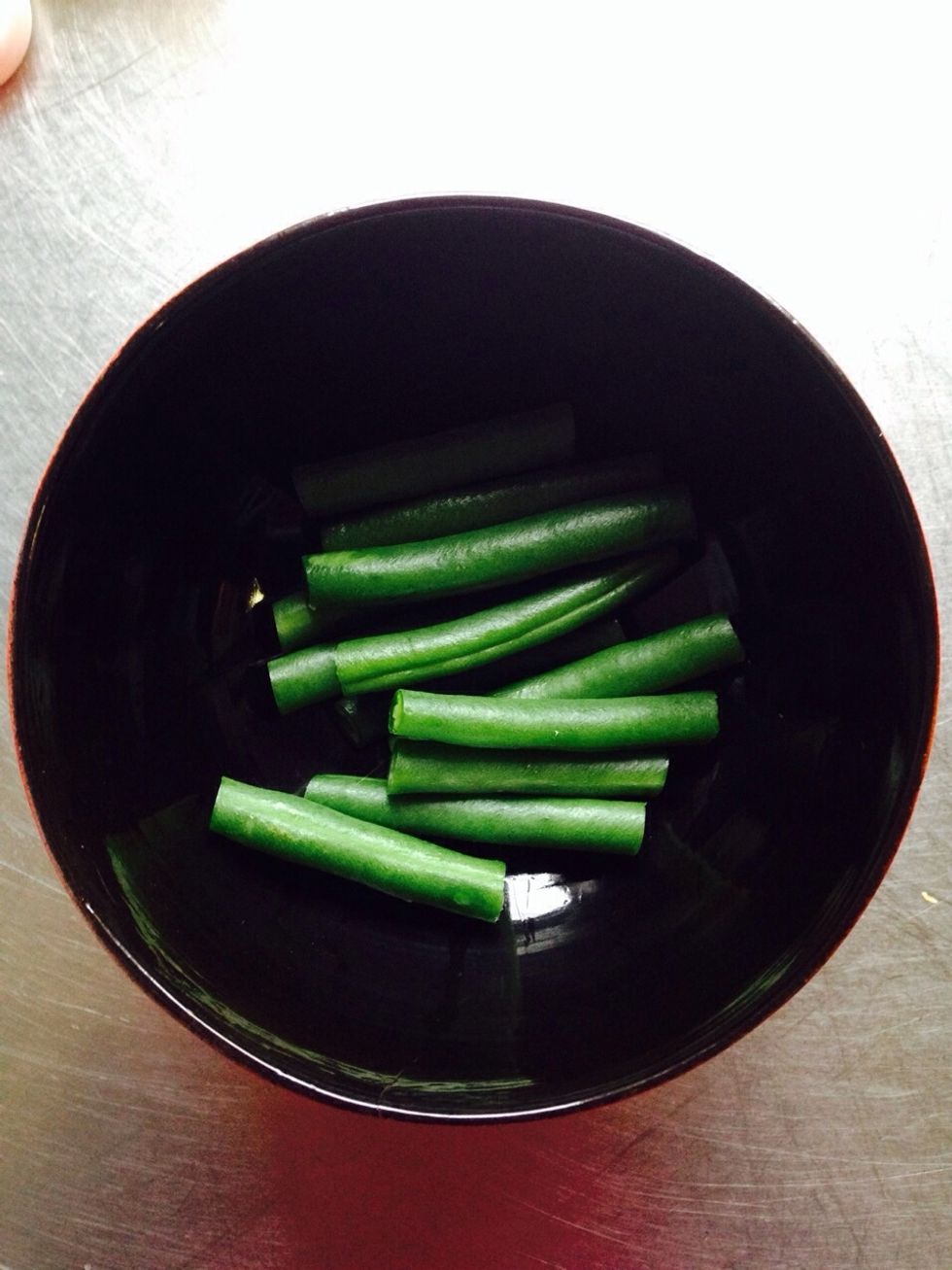 6 green beans that have been topped and tailed and then chopped in half.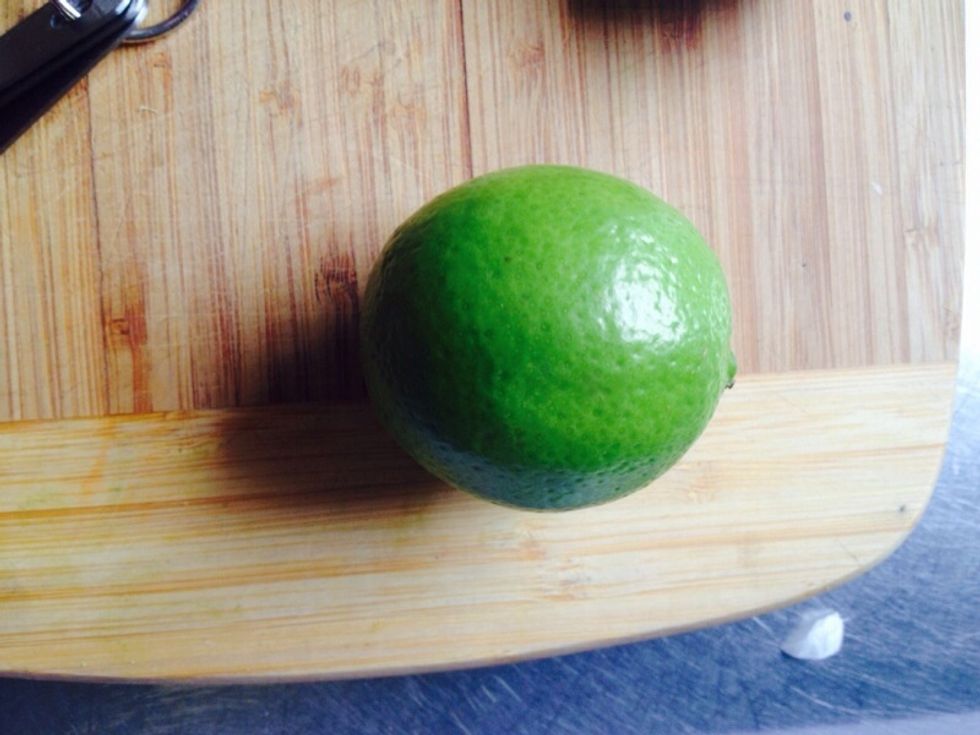 1 lime.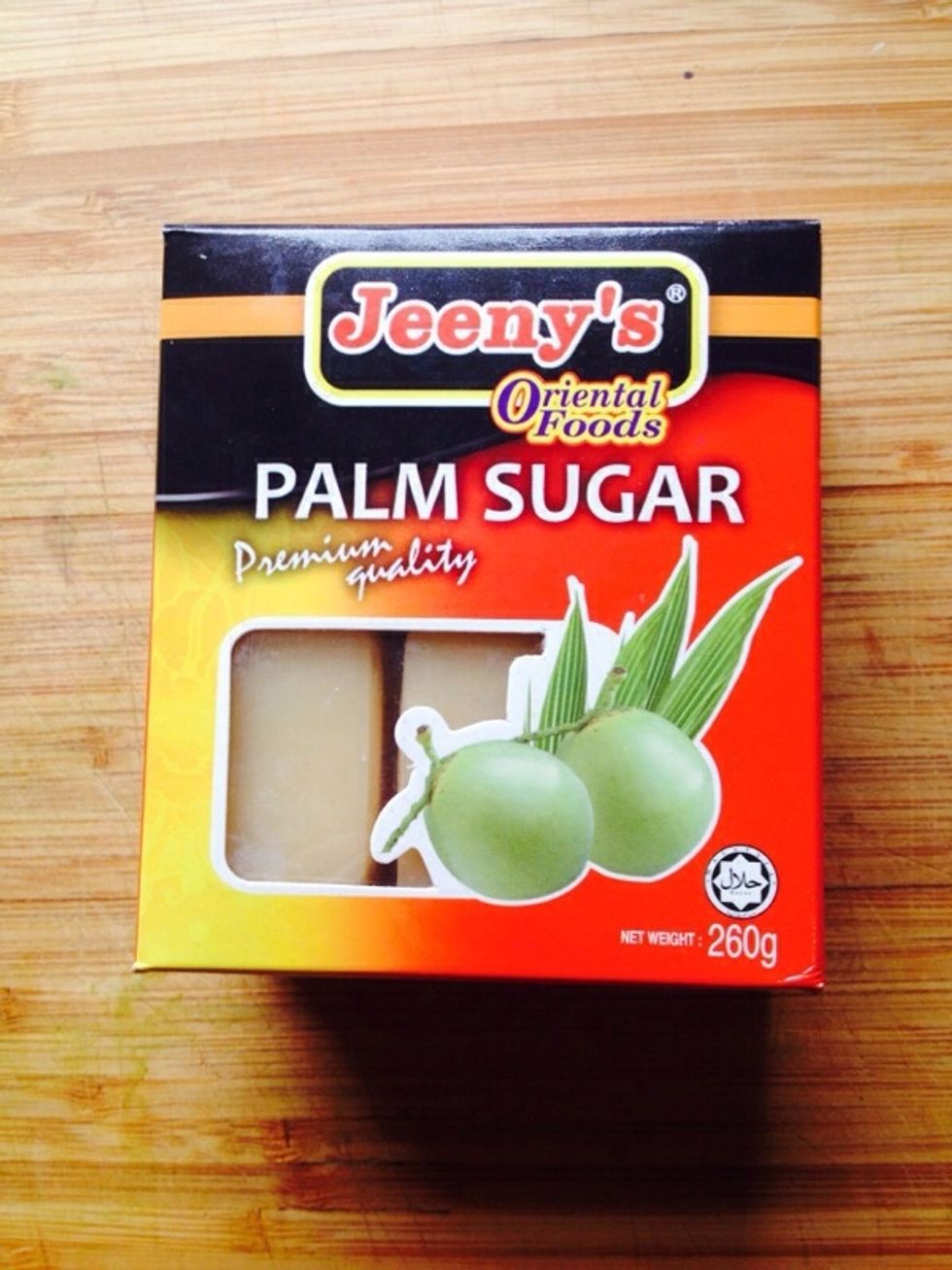 Palm sugar.
You only need 1 and a half tablespoons of grated palm sugar.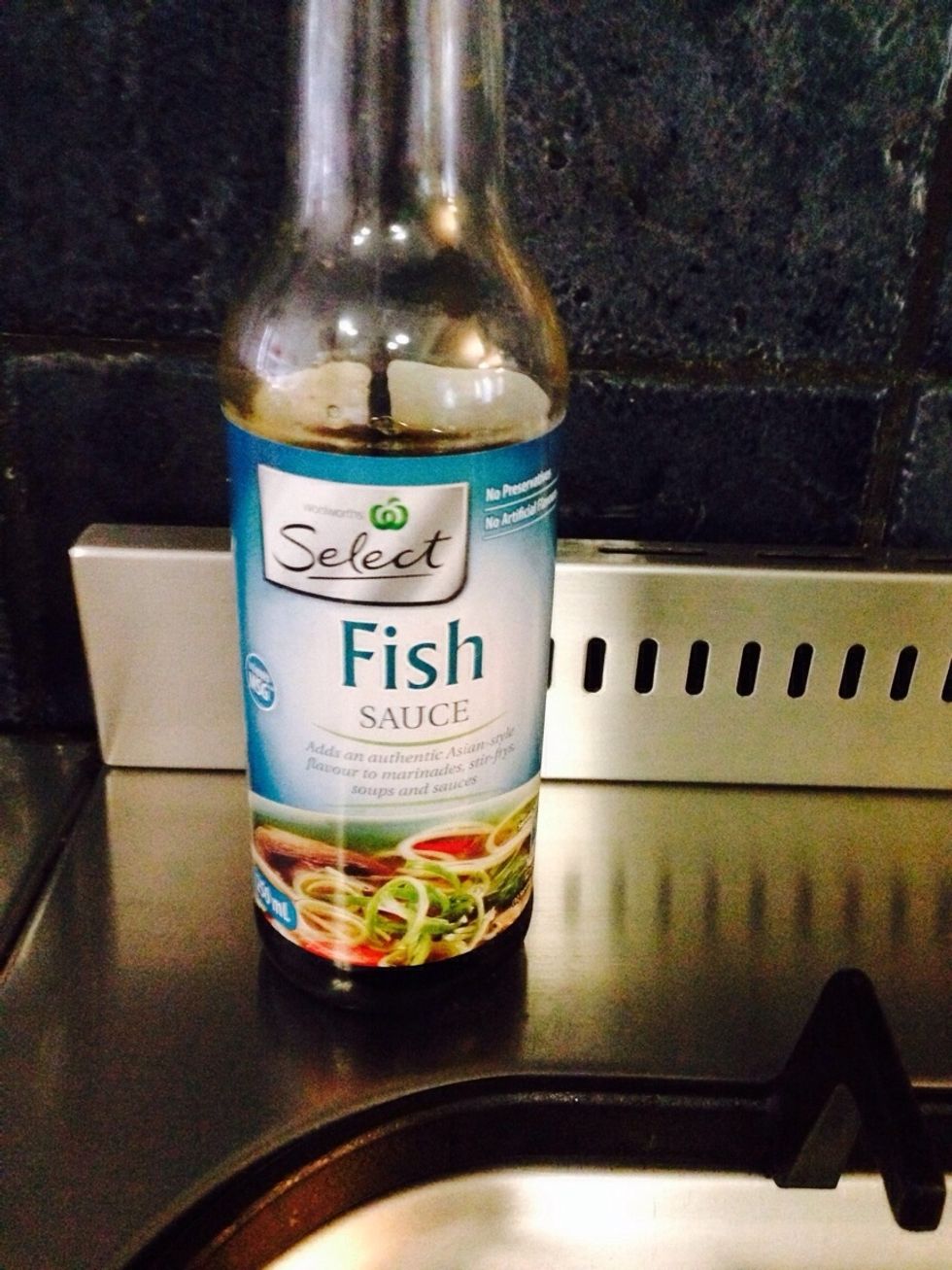 1 and a half tablespoons of fish sauce.
Some basil for presentation.
And lastly, the main ingredient, the green papaya.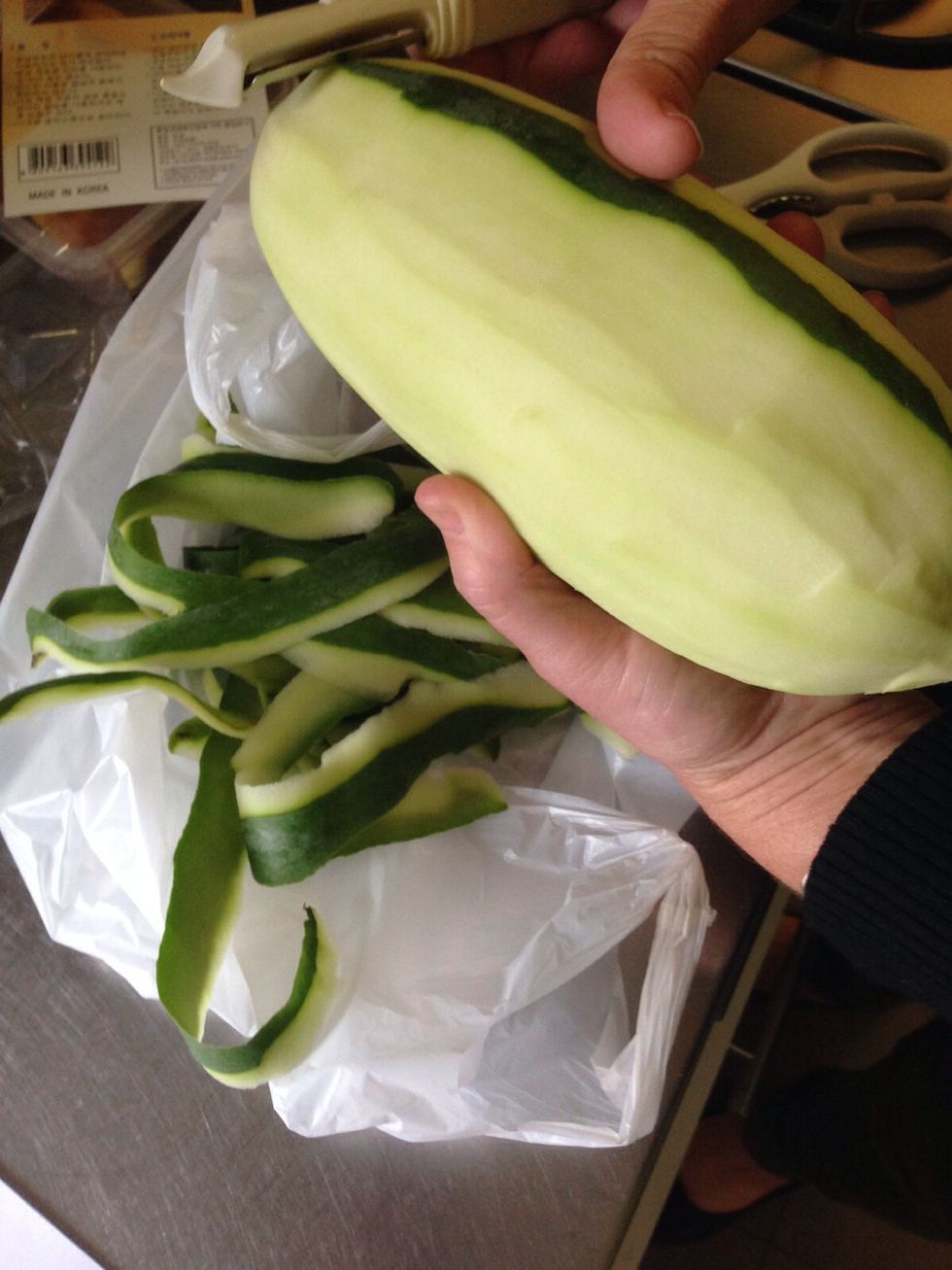 Firstly you need to peel the green papaya. You can do this with either a knife or a normal peeler you use for potatoes or carrots.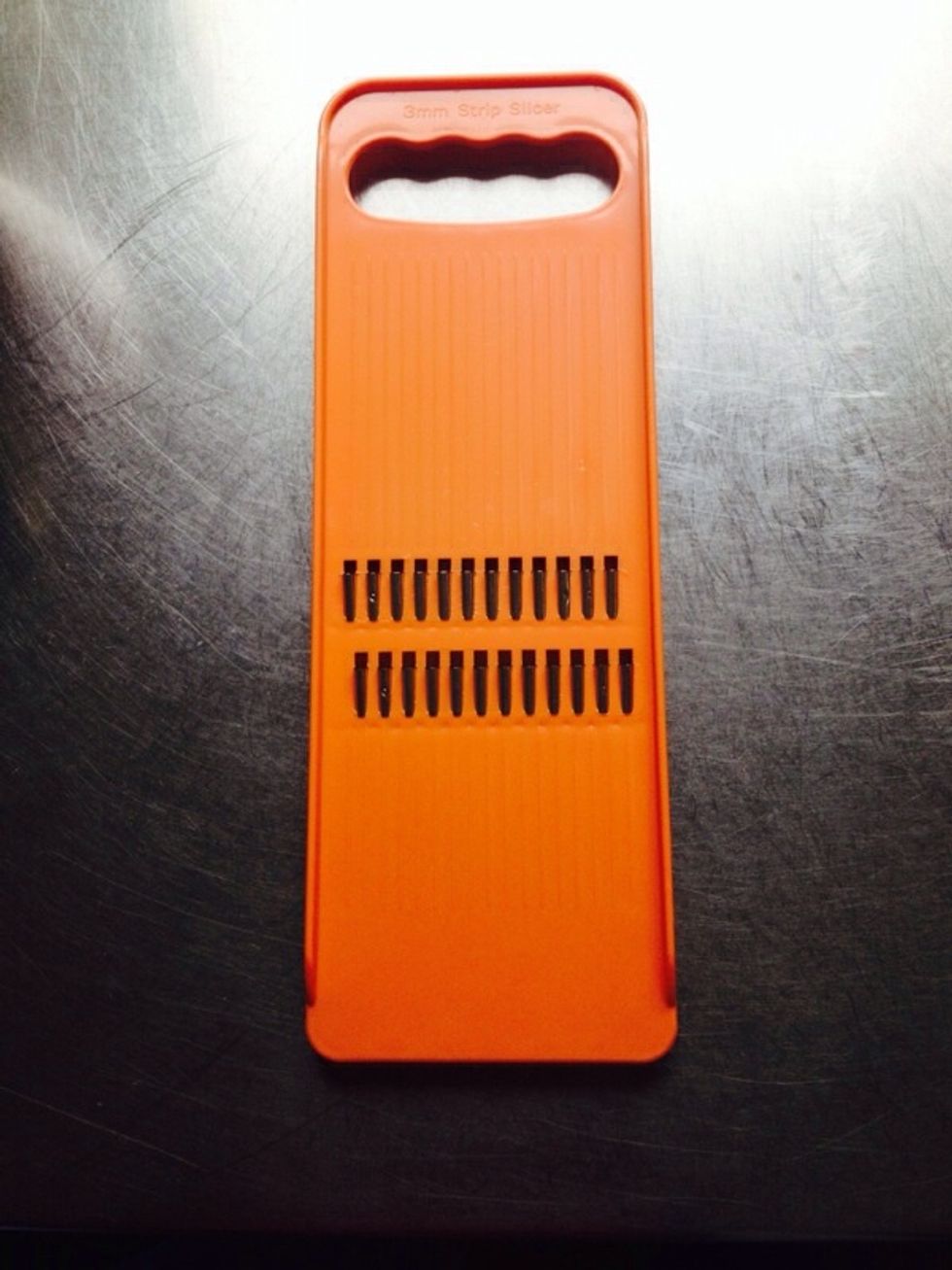 Many Asian supermarkets have pre-shredded green papaya but if you can't find that, using a green papaya shredder works a treat.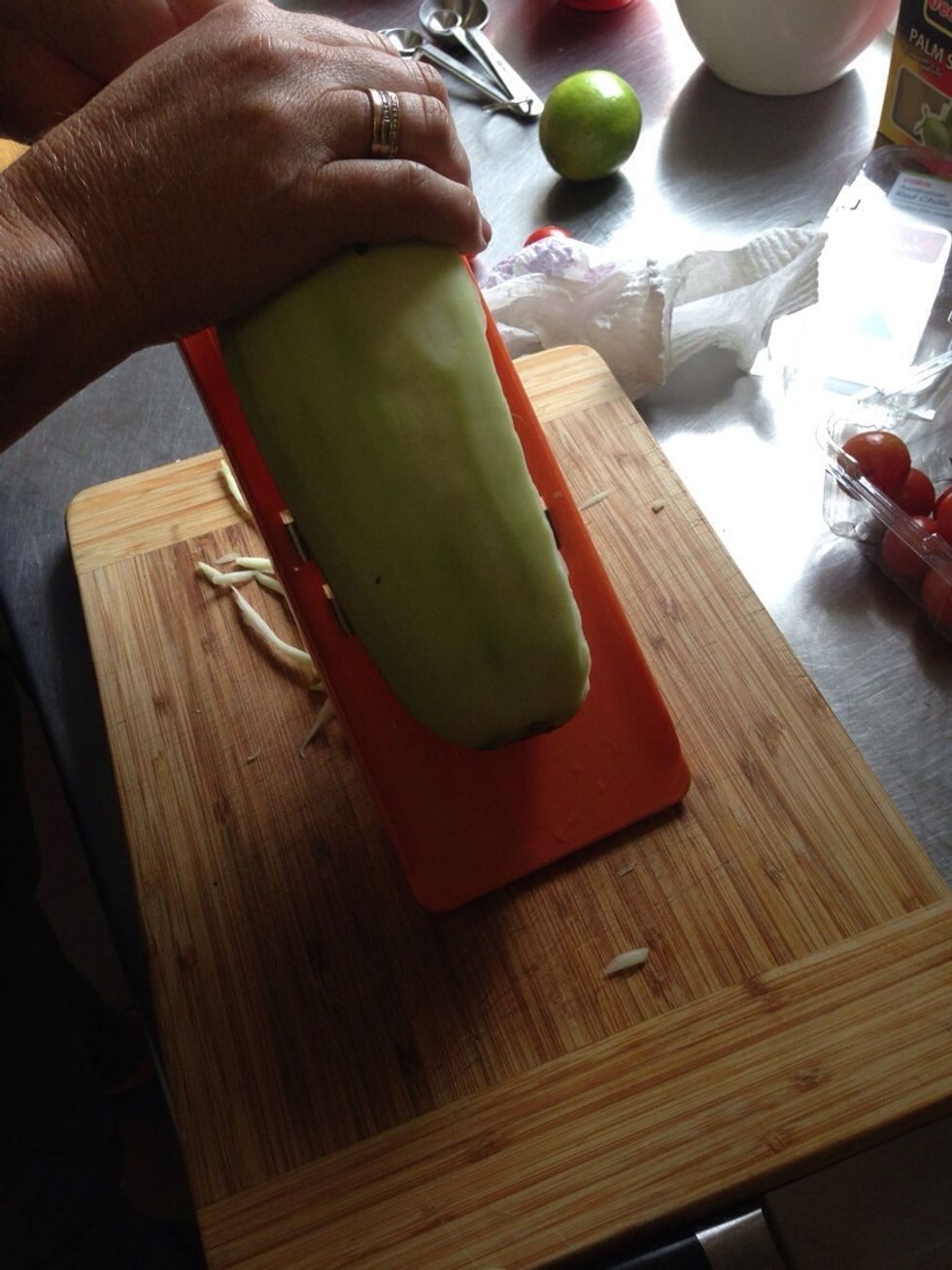 After you have peeled the green papaya, lay the papaya on it's side and push the top down. The first grate is always the hardest but after that it is quite easy.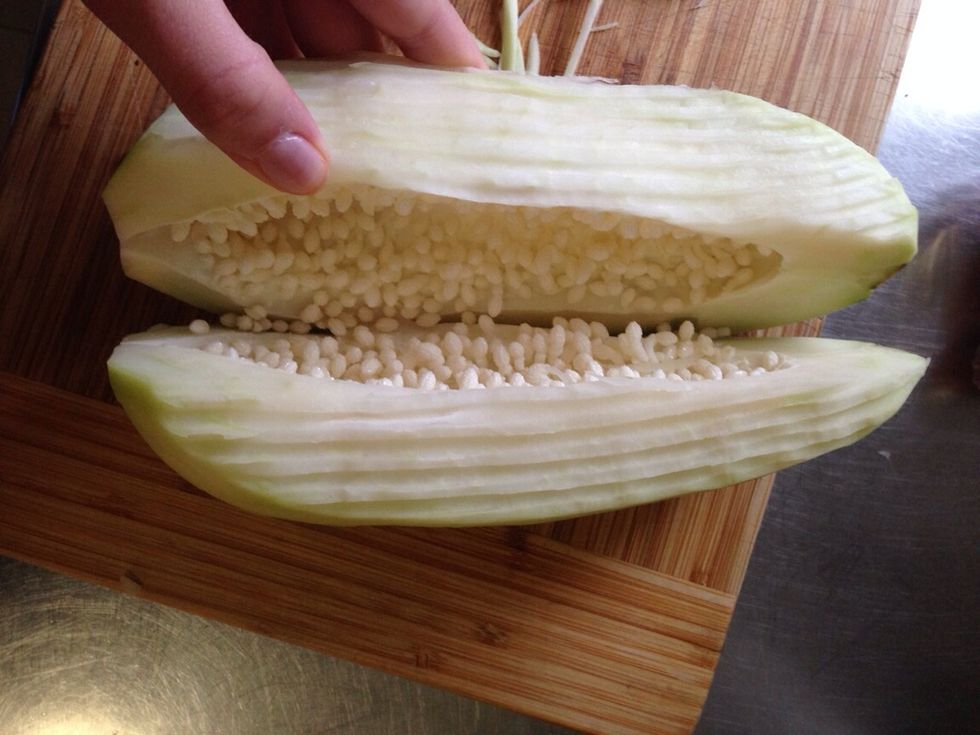 When you get to the centre you will see some seeds. Just flip the papaya over and start again on the other side.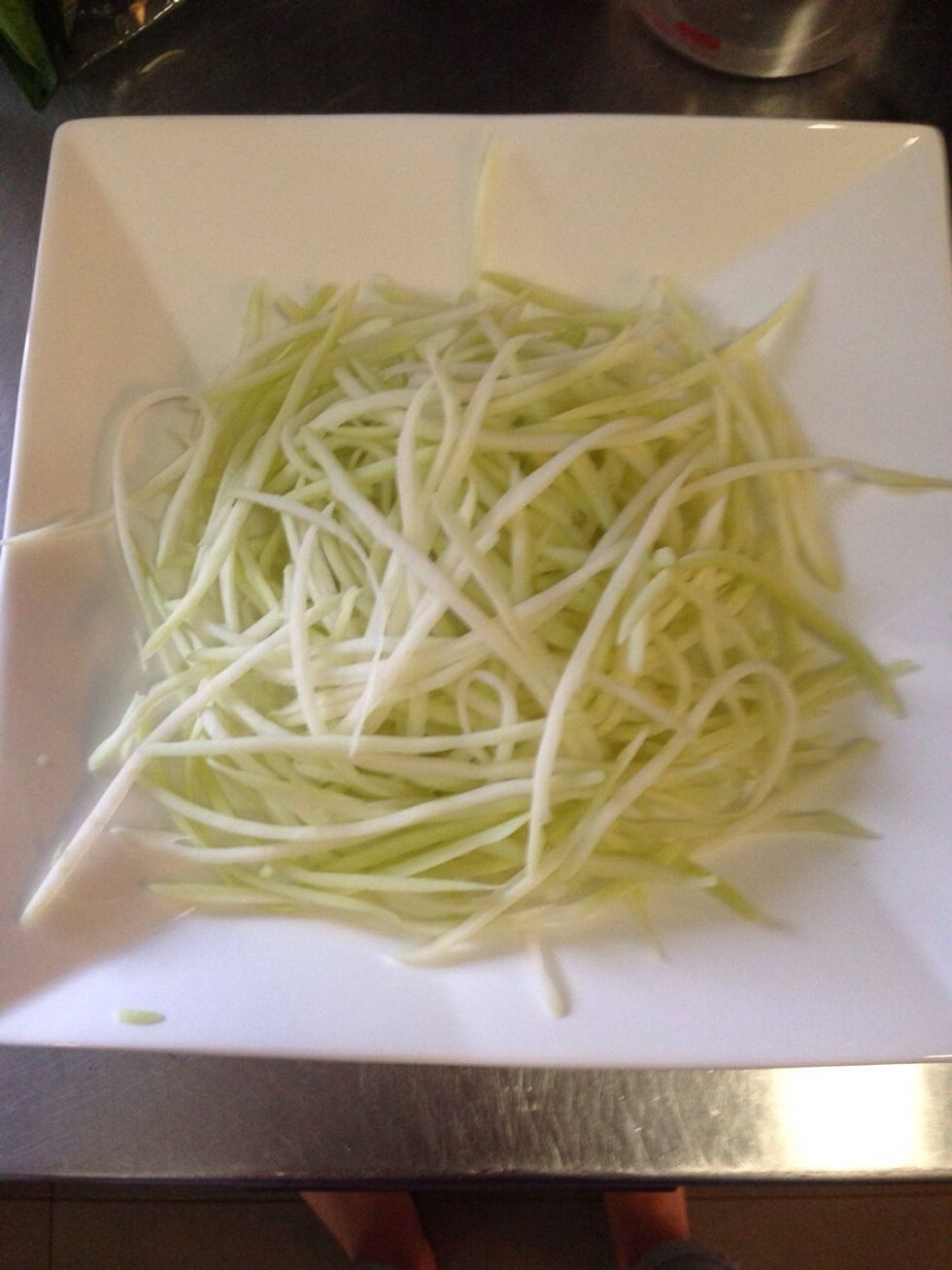 This is the end product. 2 cups of shredded green papaya. Put it on a plate and set aside for later.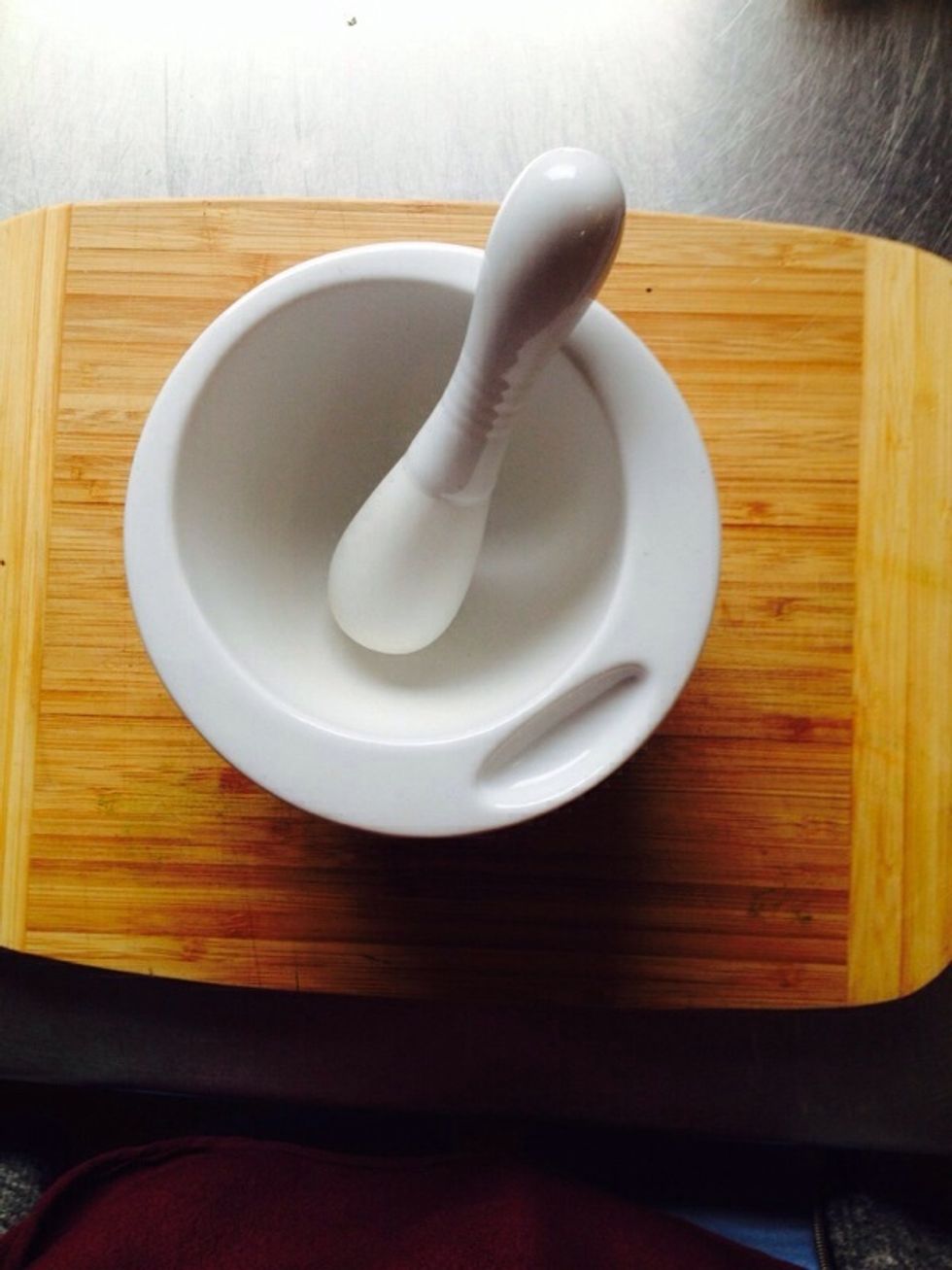 This is a clay mortar and pestle. Get used to this because you will be using it very often in the recipe.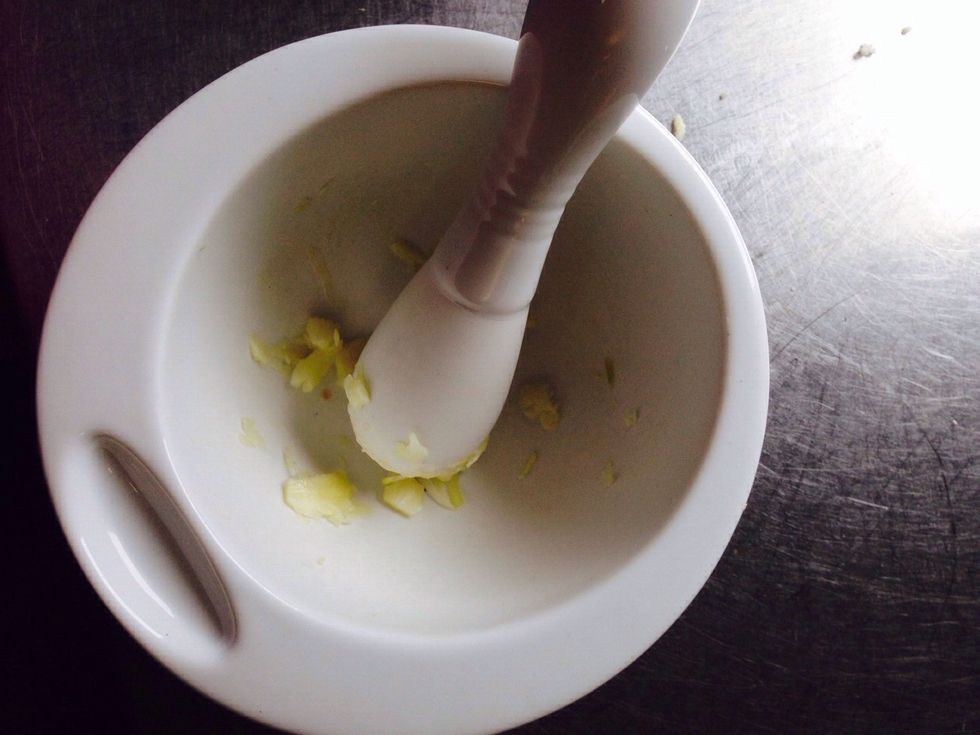 Firstly put your garlic in and pound it.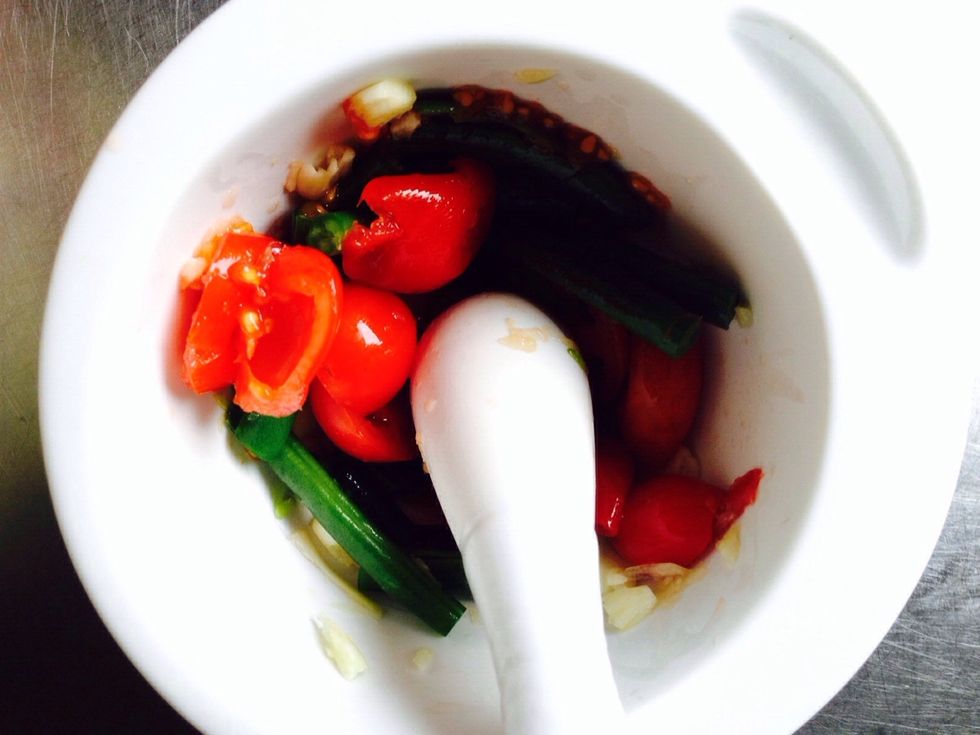 Add the tomatoes and beans and pound a few times just to bruise the beans and get the juice out of the tomatoes.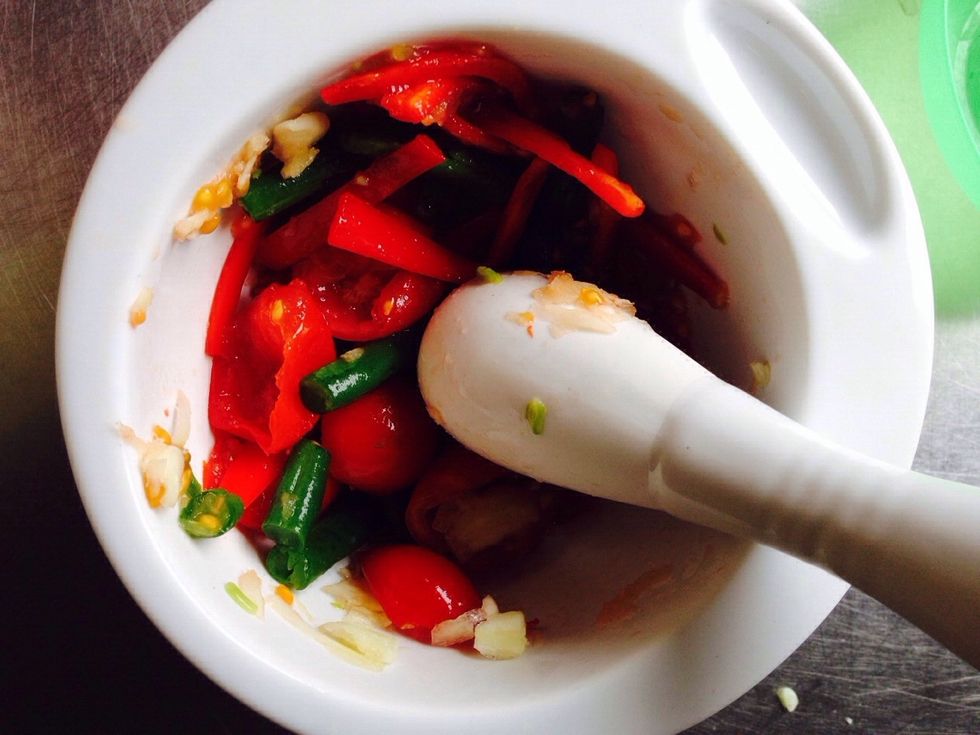 Add Chilli peppers and crush them just enough to release the heat.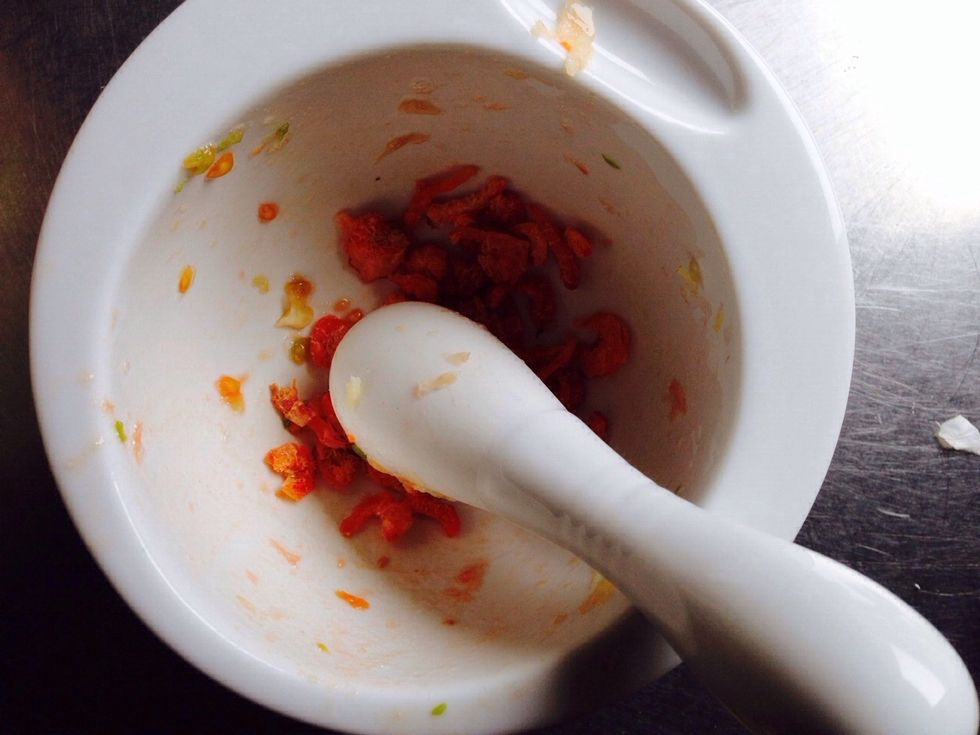 Set aside the crushed ingredients and put 1 tablespoon of dried shrimp in the mortar.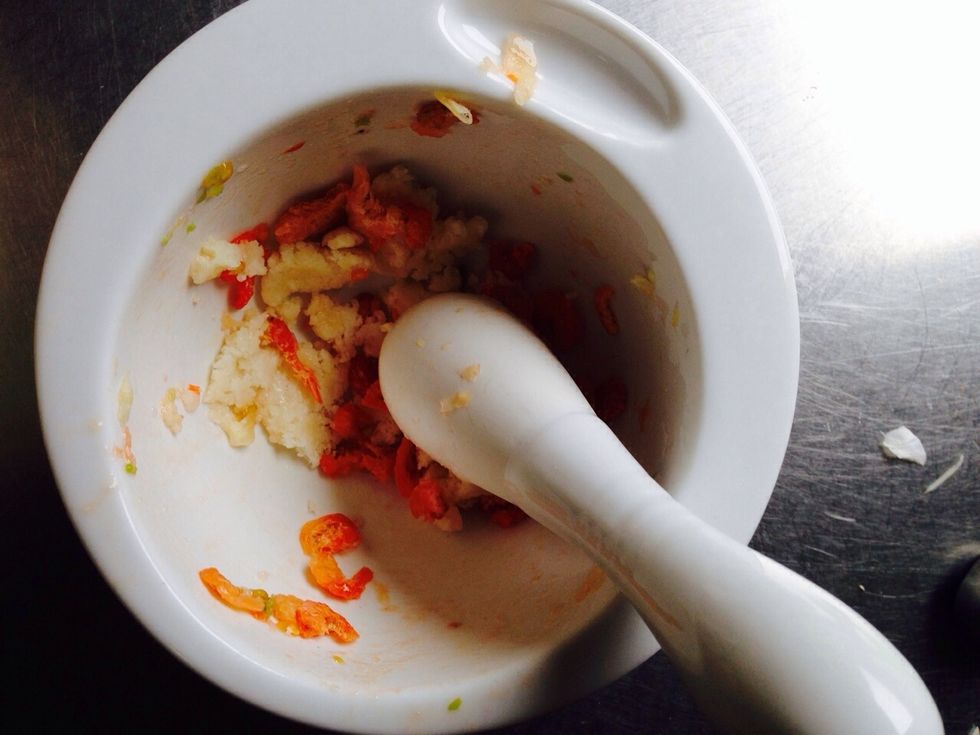 Add the 1 and a half tablespoons of palm sugar.
Add the 3/4 of lime and 1 and a half tablespoons of fish sauce.
On the plate of shredded green papaya add the smashed chilly, green beans, tomato and garlic.
Add the sauce and the granulated peanuts. Put some basil on top and serve into bowls.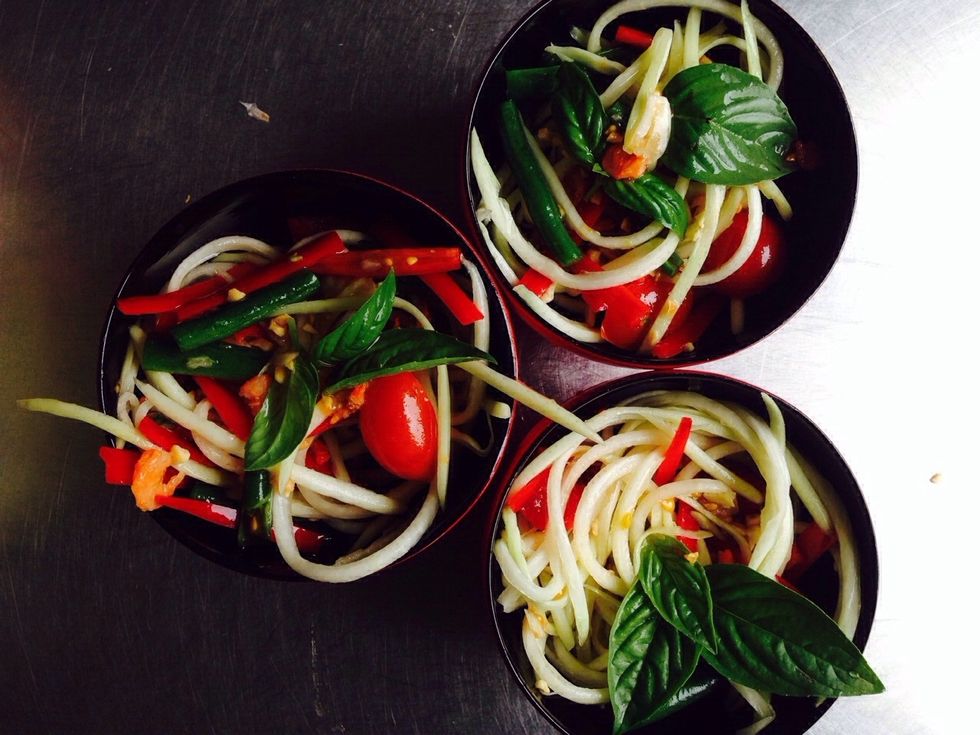 This is the final product served into bowls.
5.0 Cherry Tomatoes
2.0 Chilli Peppers
1.0Tbsp Dried Shrimp
1/2Tbsp Fish Sauce
1.0 Clove Garlic
6.0 Green Beans
2.0c Shredded Green Papaya
3/4 Lime
1/2Tbsp Palm Sugar
2.0Tbsp Toasted Peanuts
Basil leaves