This amazingly moist chicken will make your whole family fall in love! With such easy ingredients you'll be happy you found this recipe!
9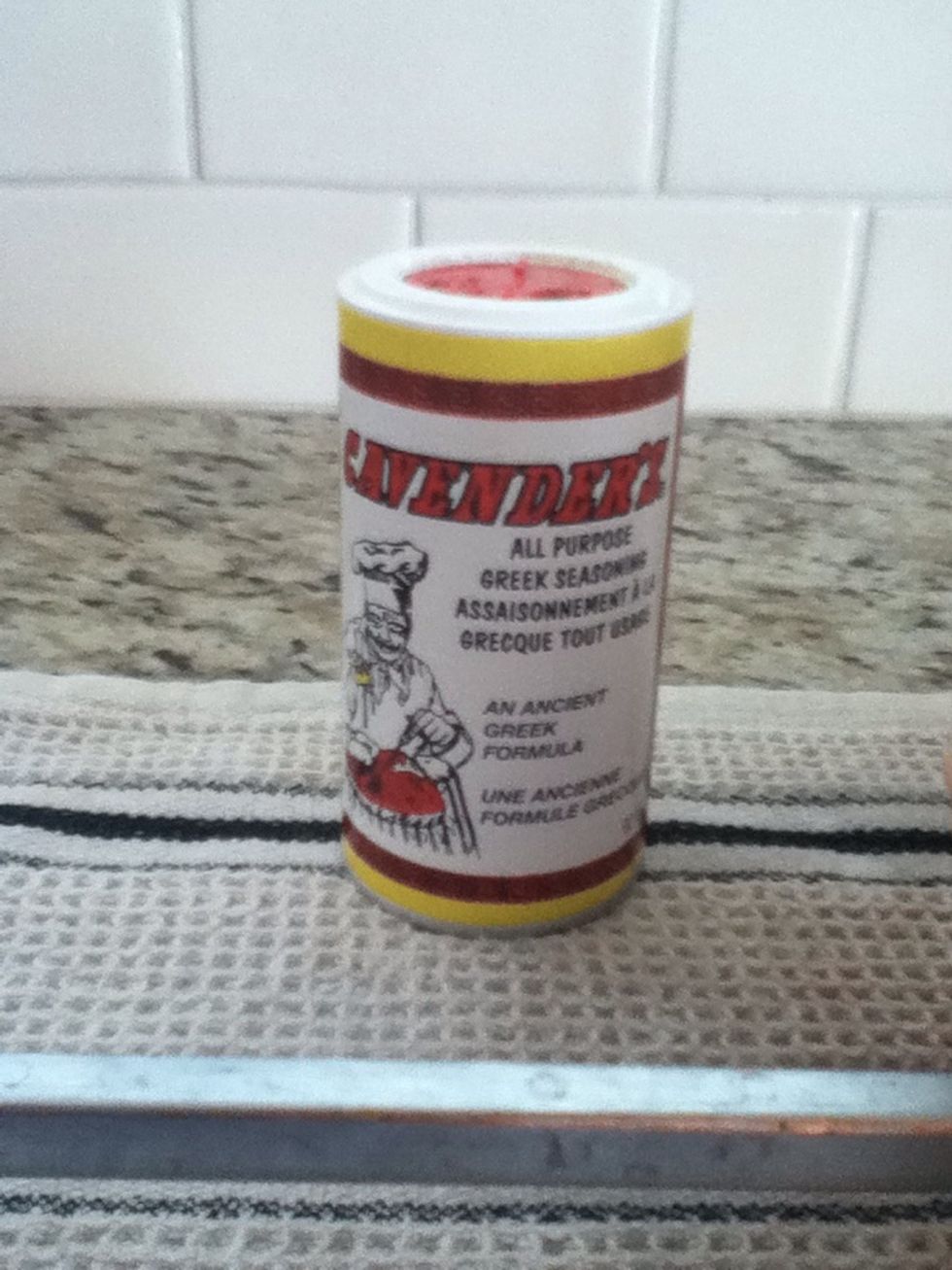 Okay I have to tell you about this spice it is seriously the best seasoning you will EVER have I've used it for many years and my mom has used it for as long as she can remember! Go out and get some!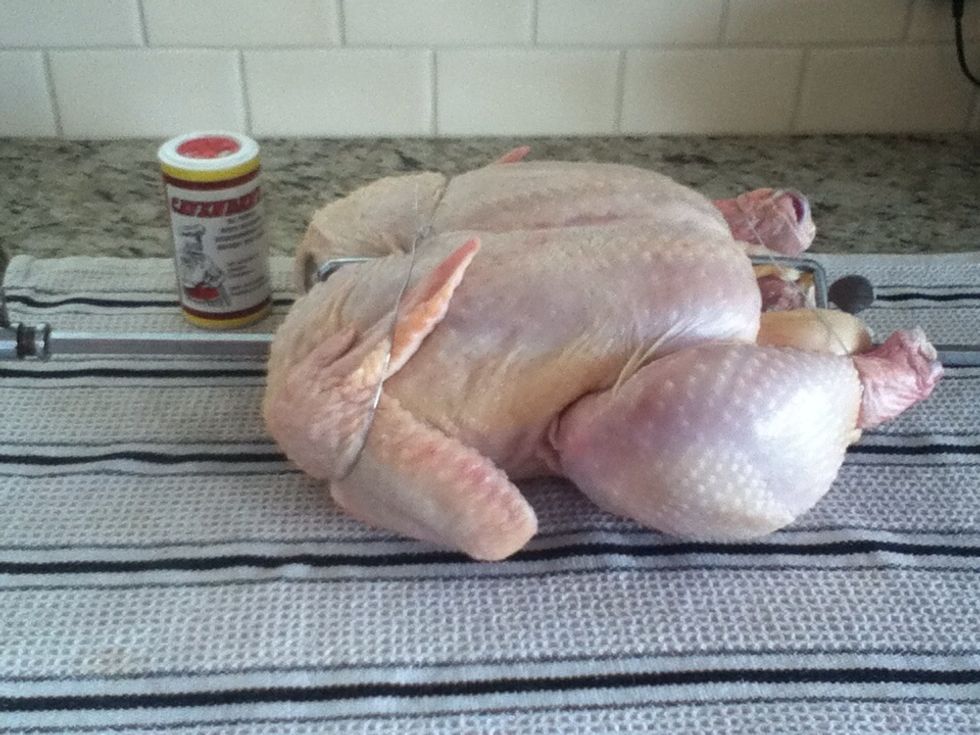 Okay, get your chicken ready by simply tying some wire around the wings and legs so they don't flop around while being on the rotisserie.
The temp on the grill should be about 450 NOW this is a rotisserie function on the grill where the back of the grill is heated not the bottom of the grill.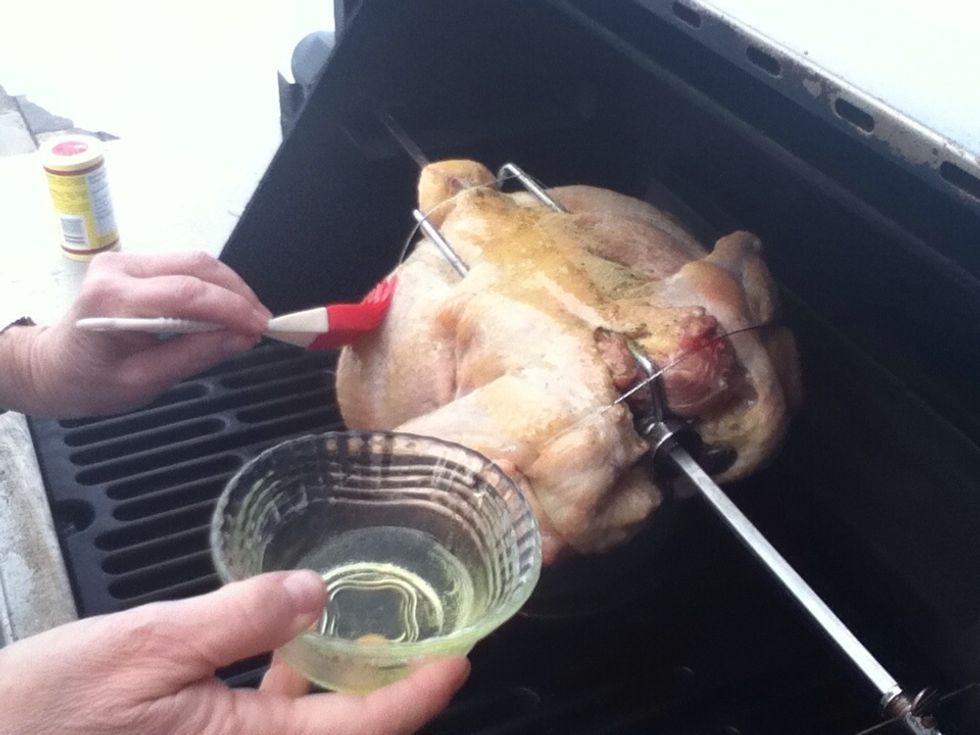 Get your chicken on the rotisserie then simply brush on some olive oil.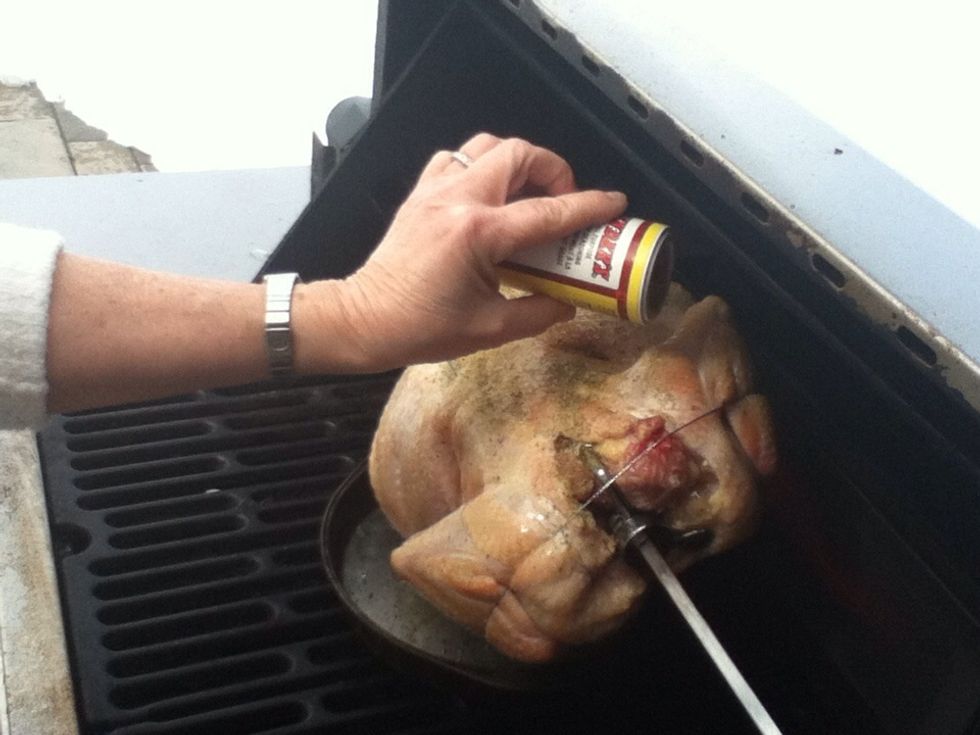 Sprinkle with the cavenders seasoning. I highly suggest this spice if you REALLY can't find it simply use a simple season all spice.
MAKE SURE TO GET THE WHOLE CHICKEN!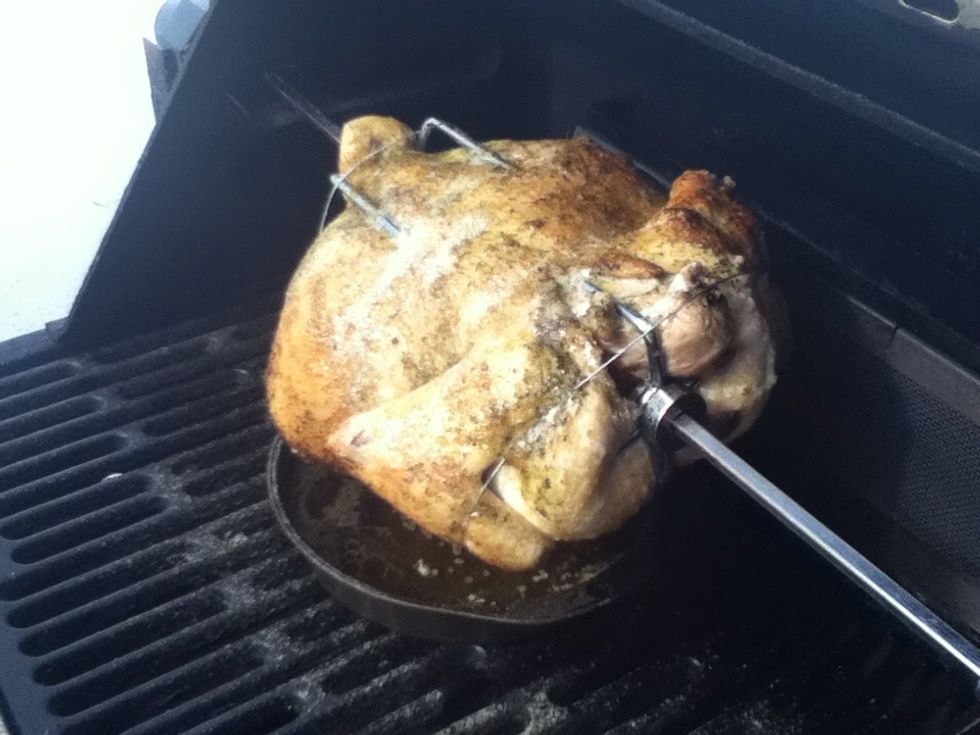 Check every 20 minutes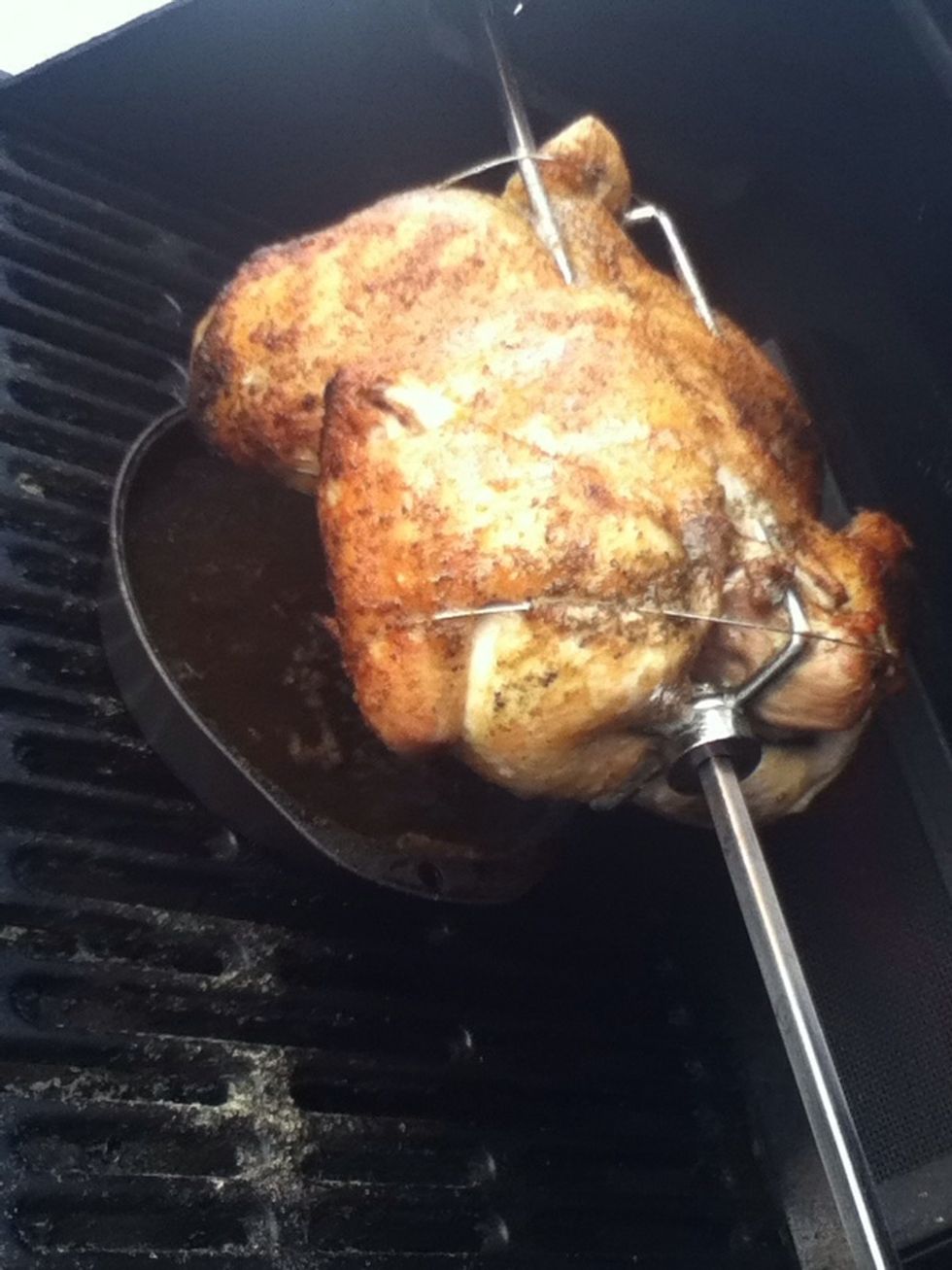 Look how golden it's getting! Be sure to keep checking every 20 minutes!
After 2 1/2 hours you should be left with a very moist browned chicken!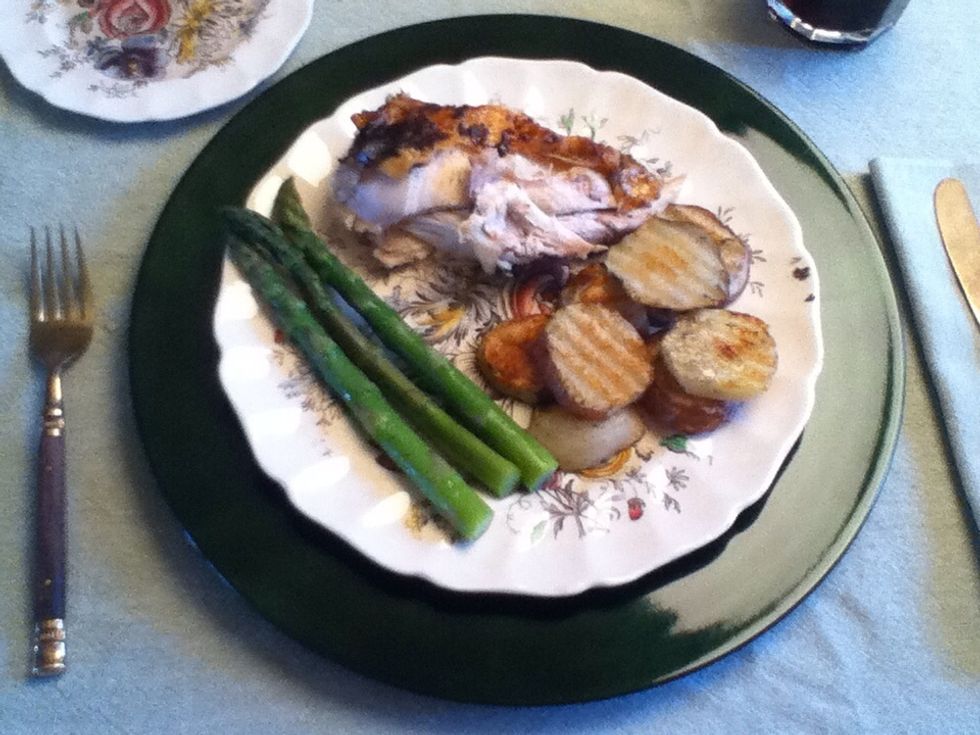 If you enjoyed this dish check out the whole dinner! Blanched orange zest asparagus (crunchy not mushy), rosemary red potatoes and of course a very moist rotisserie chicken!
Please follow, like and share :)! And don't forget to check out my other delicious recipes! THANKS FOR STOPPING BY!!!
1.0 5 pound chicken
3.0Tbsp Olive oil
Cavenders all purpose salt