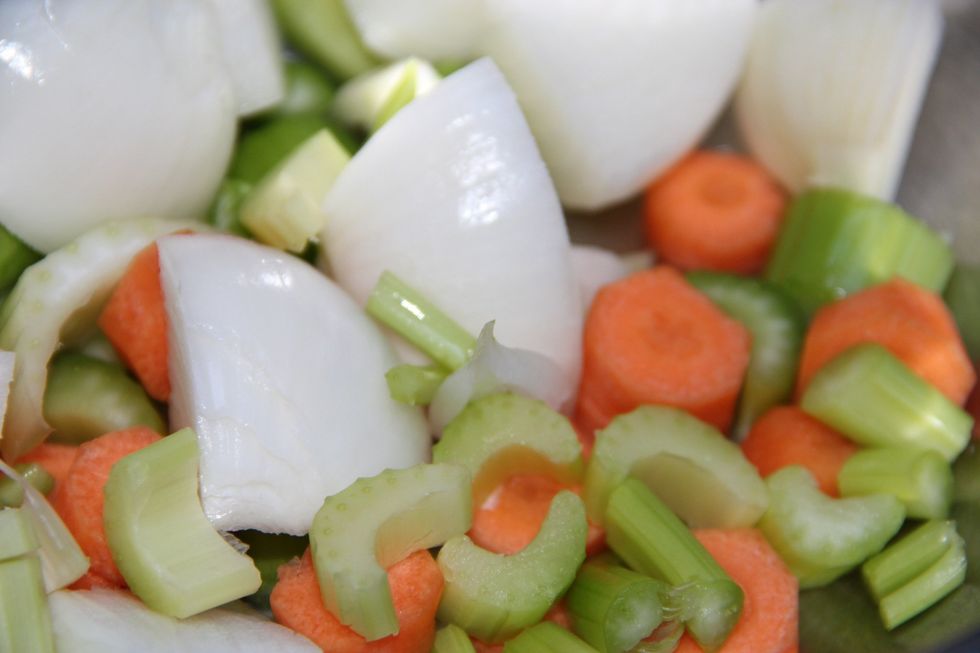 Wash and cut celery, onion and carrot in small pieces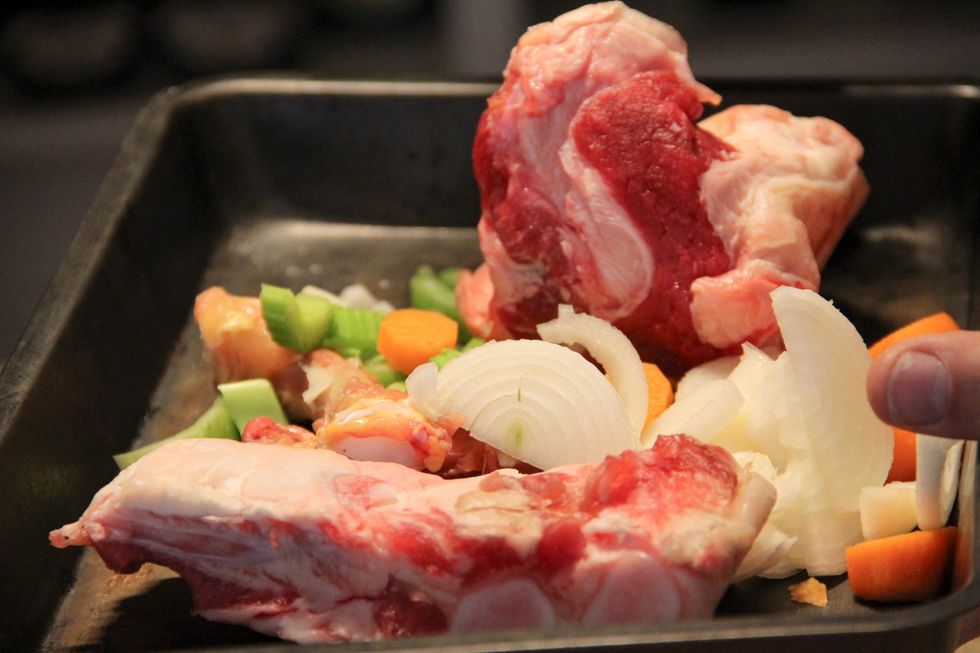 Place in pan with bones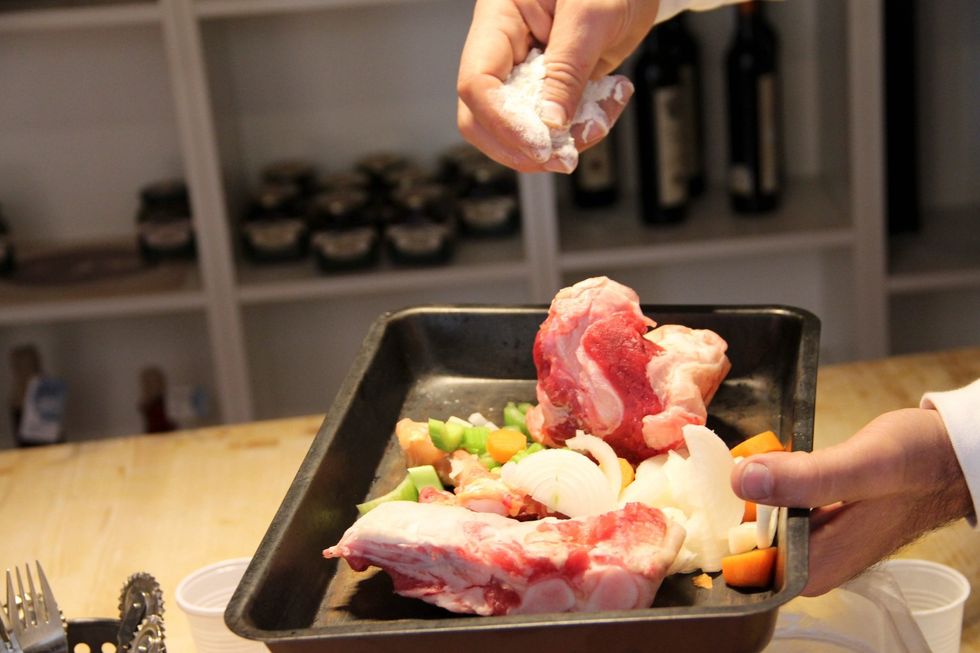 Add flour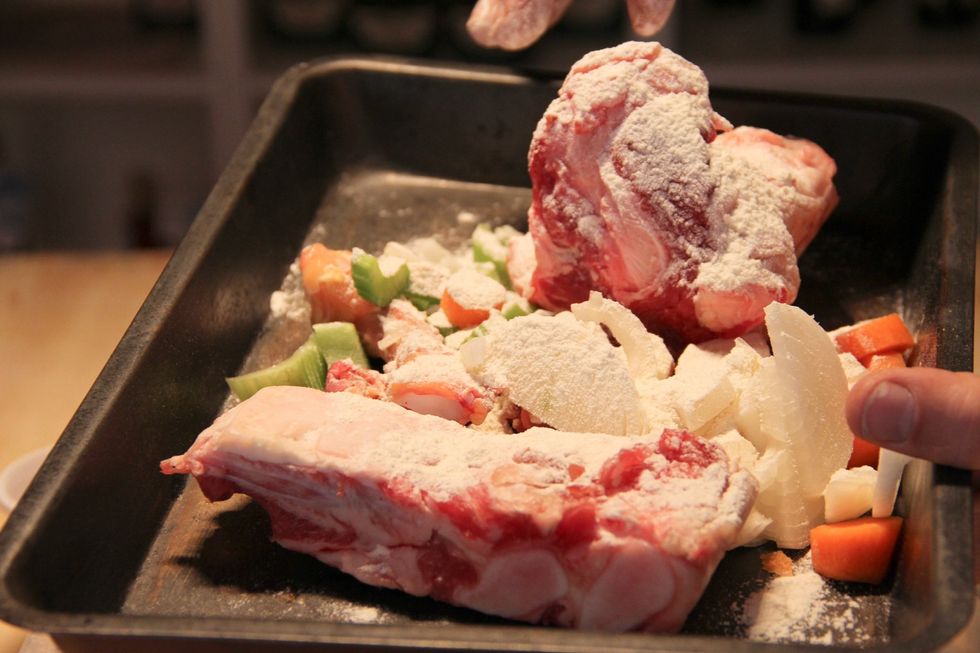 A pinch of salt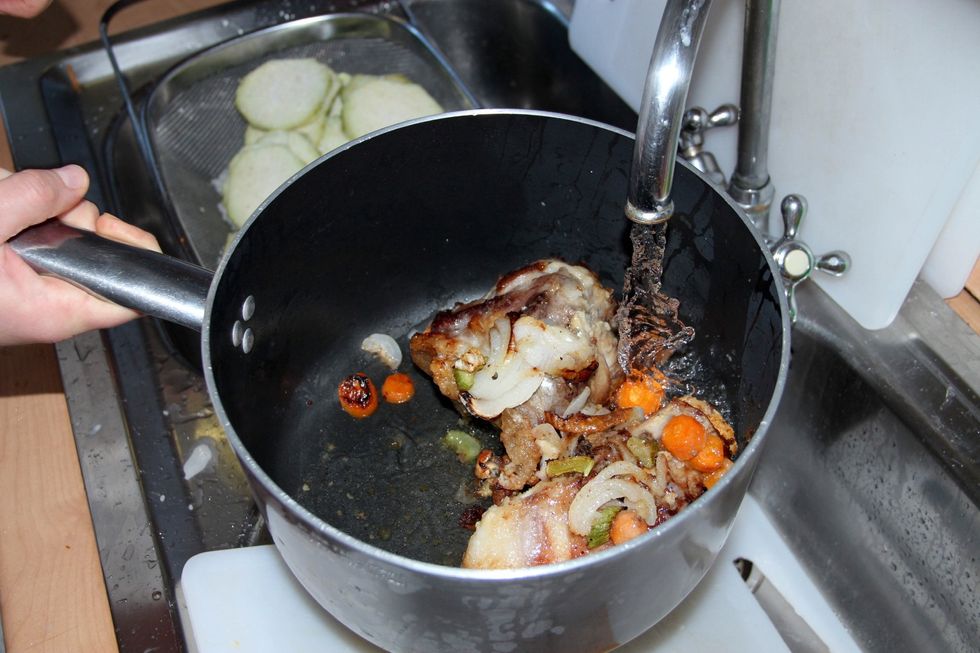 After you bake it in oven till it gets brown...place in pot and add cold water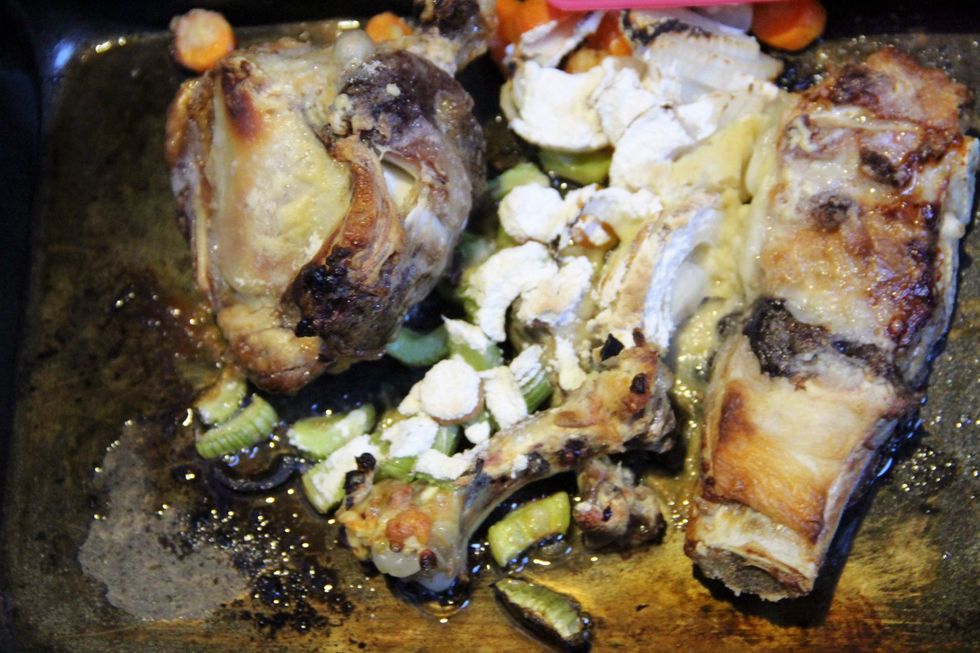 Taste it and check your salt
You can add some salvia if you wish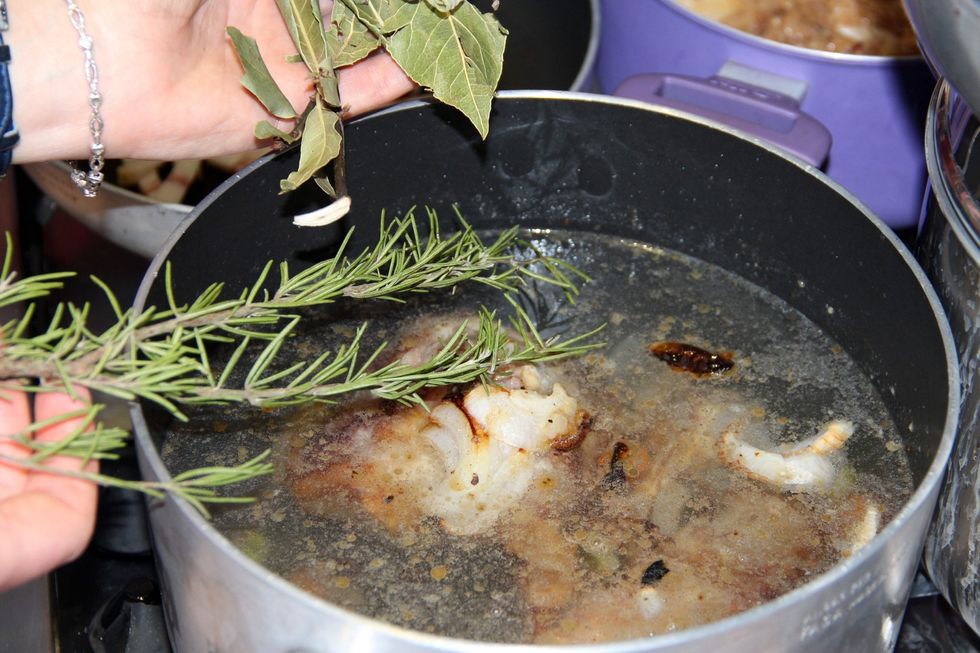 Or rosemay..or both
Cook for 30 minutes and then turn down fire and let it cook for about 1hour and a half.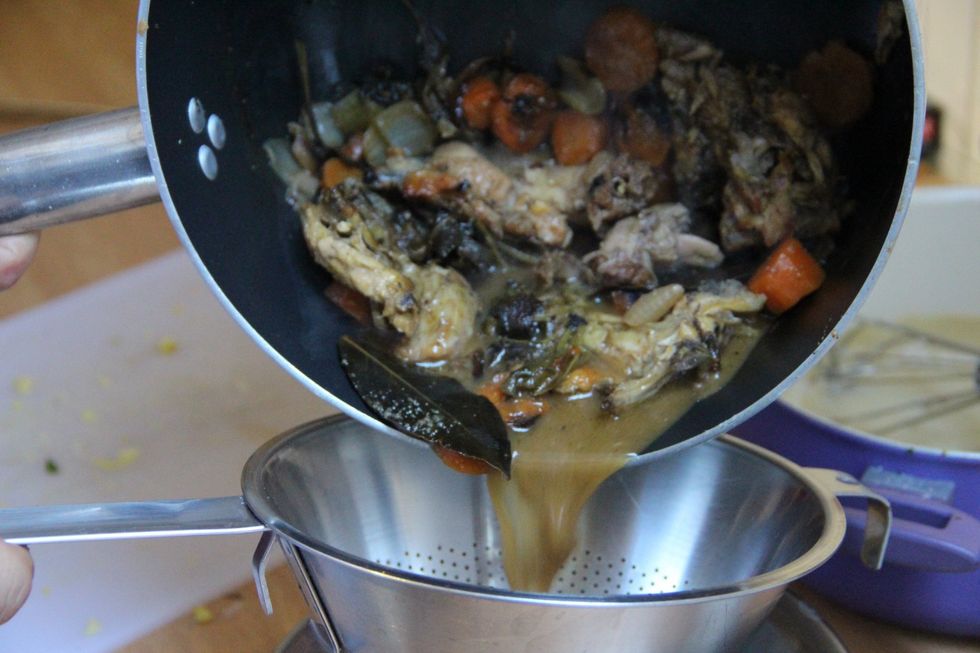 Strain the meat.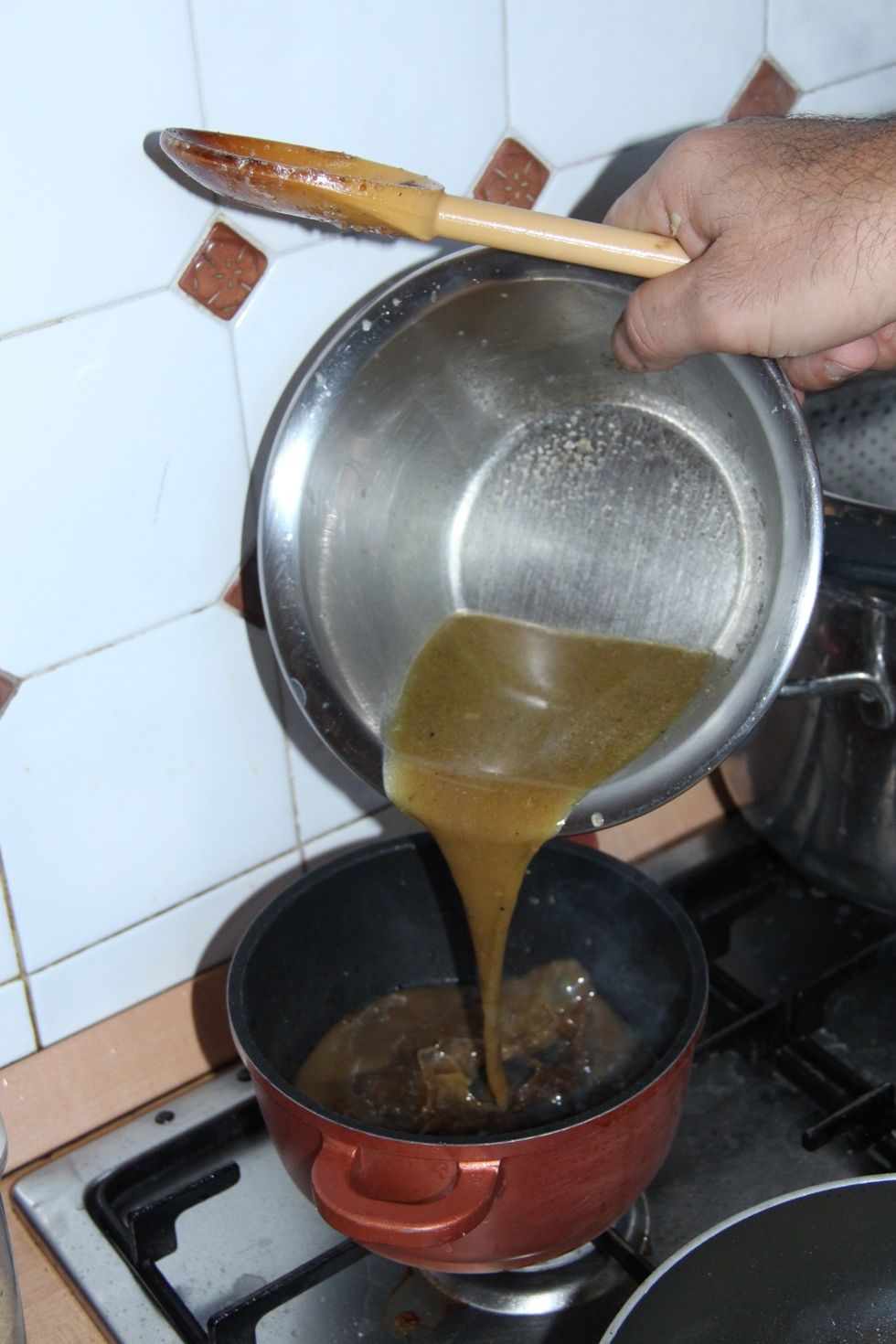 The sauce is ready to use with different meat dishes
7.0oz Stewing meat. Chicken bones etc
1.0 Stalk of celery
1.0 Medium onion
1.0 Carrot
3.0pch Salt
2.0Tbsp Olive oil
1.0Tbsp Flour
Fabio Bongianni
Fabiolous Cooking Day is a course designed by Fabio Bongianni putting together Italian food and Italian culture.