As always preheat your cooking method of choice, in this case I used my grill, it was a beautiful day so I got my coals nice and hot and white.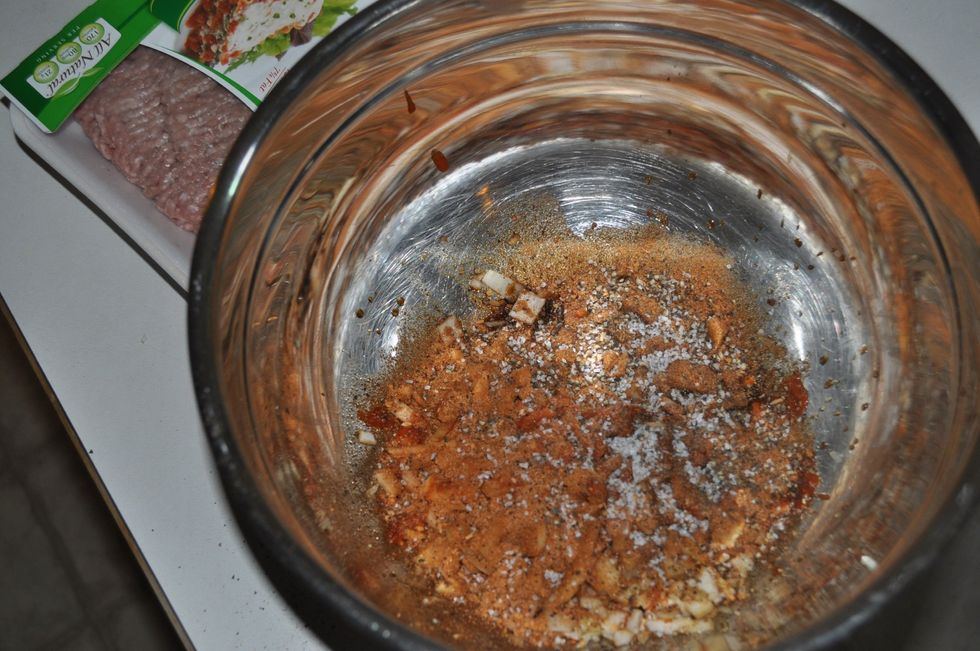 Add the diced onion, garlic, Worcestershire sauce and spices of your choosing together Note I use no egg or bread as a binder... I just want the meat without anything unnecessary.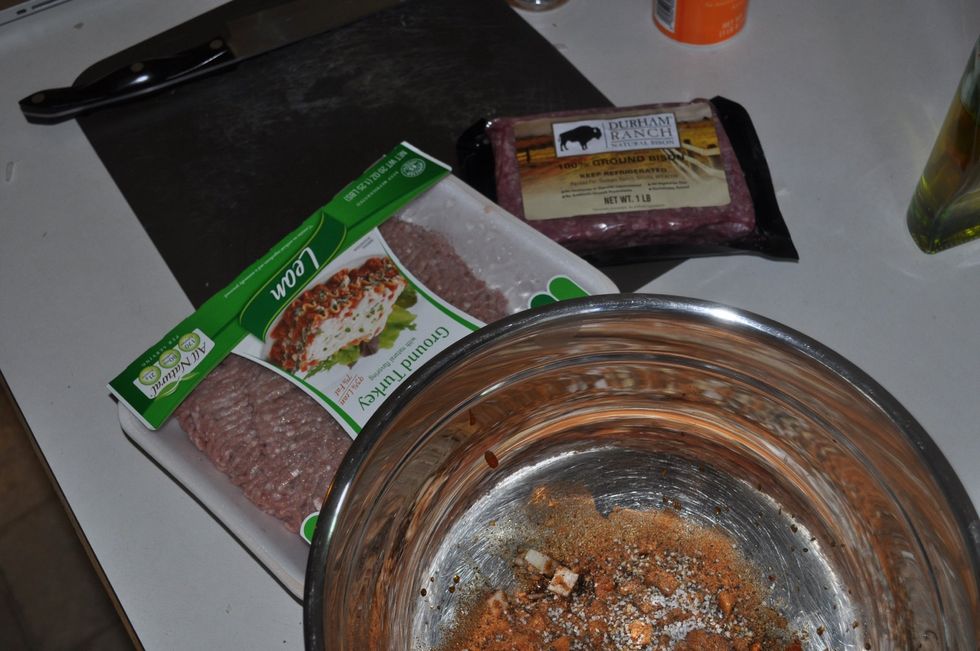 Check out the meat, I used turkey and bison, as the turkey is super lean and the bison has some great fat... You can use any meat you like though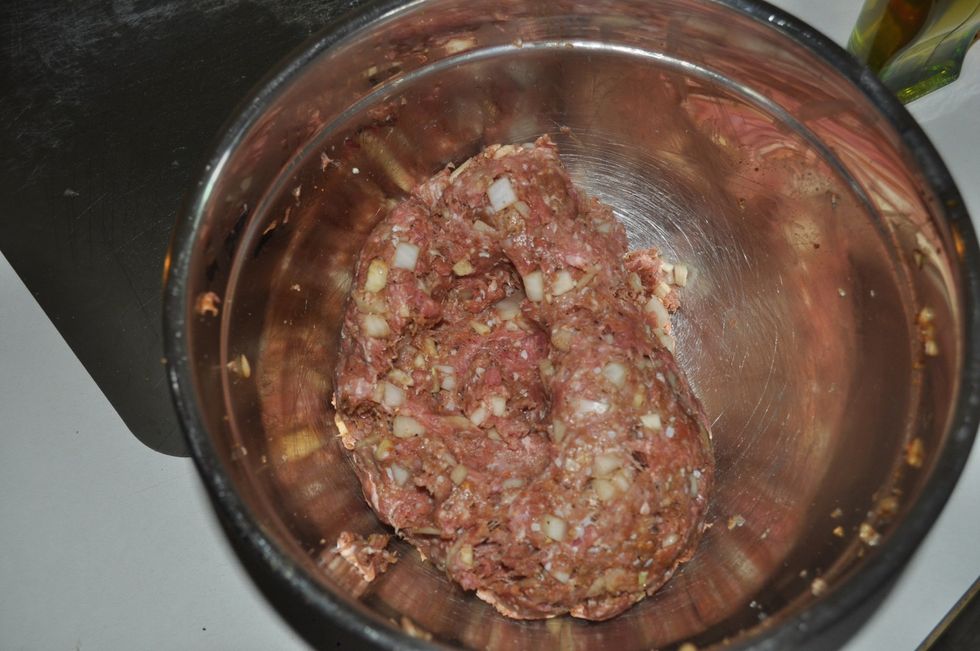 Add the meat and mix the ingredients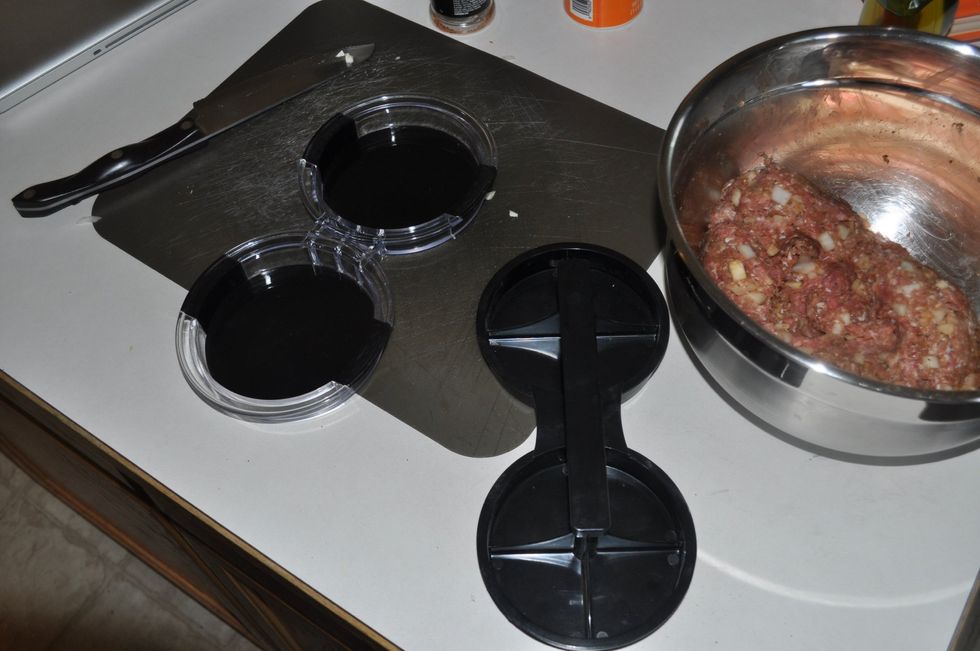 I love this thing, it is my burger press, use something like this or by hand I made 8 patties, roughly 4oz each
And bam here they are! Salt the patties, it will help develop a nice crust on the outside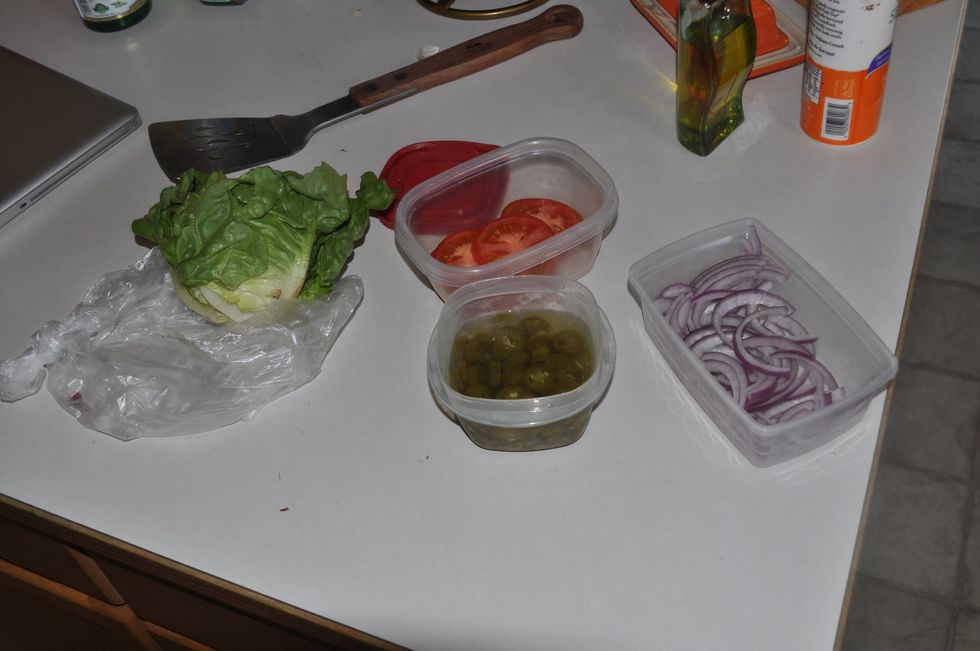 while the grill it just coming to temp. Prep all your toppings. Everything sliced and a quick garlic mayo with about 4 TBL mayo, 3 cloves of my roasted garlic and a tiny squirt of Dijon mustard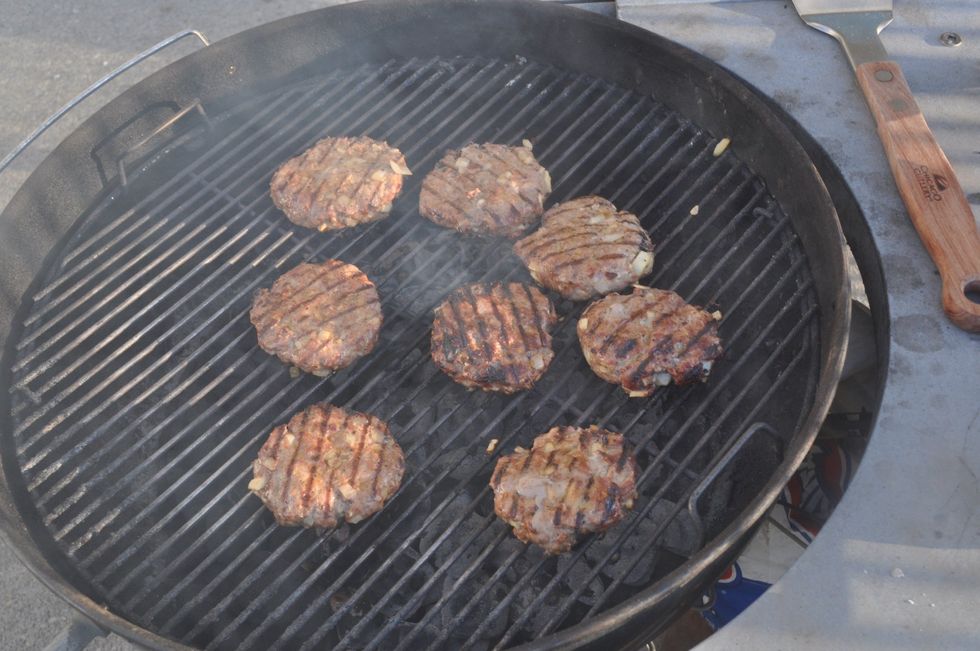 Get the patties on, remember they do have turkey so I would cook them for about 6 minutes and flip. Only flip once and keep the lib closed. After another 4 minutes I check firmness. They were done.
Note my grill temp was about 375
Plate an enjoy! The mixture of the meats came out beautifully, great texture and super moist. Check out my other guides and Facebook page, enjoy The love of culinary creations
1 pound ground turkey
1 pound ground bison
Half large onion diced
2-3 garlic cloves or 1 elephant garlic clove diced
Worcestershire sauce
Salt
Pepper
Burger seasoning (I used weber)
Onion sliced
Tomato sliced
Picked homemade jalapeño
Roasted
Garlic mayo
Buns
Lettuce
Optional cheese
Anything else you like on a burger!
Jerome Moss
I am in the U.S. Navy, and I love to cook, I plan on retiring and opening my own restaurant. Please Enjoy my guides and thanks to everyone who shares theirs!