How to cook a full english breakfast in one pan
Cook a Full English Breakfast in One Pan
266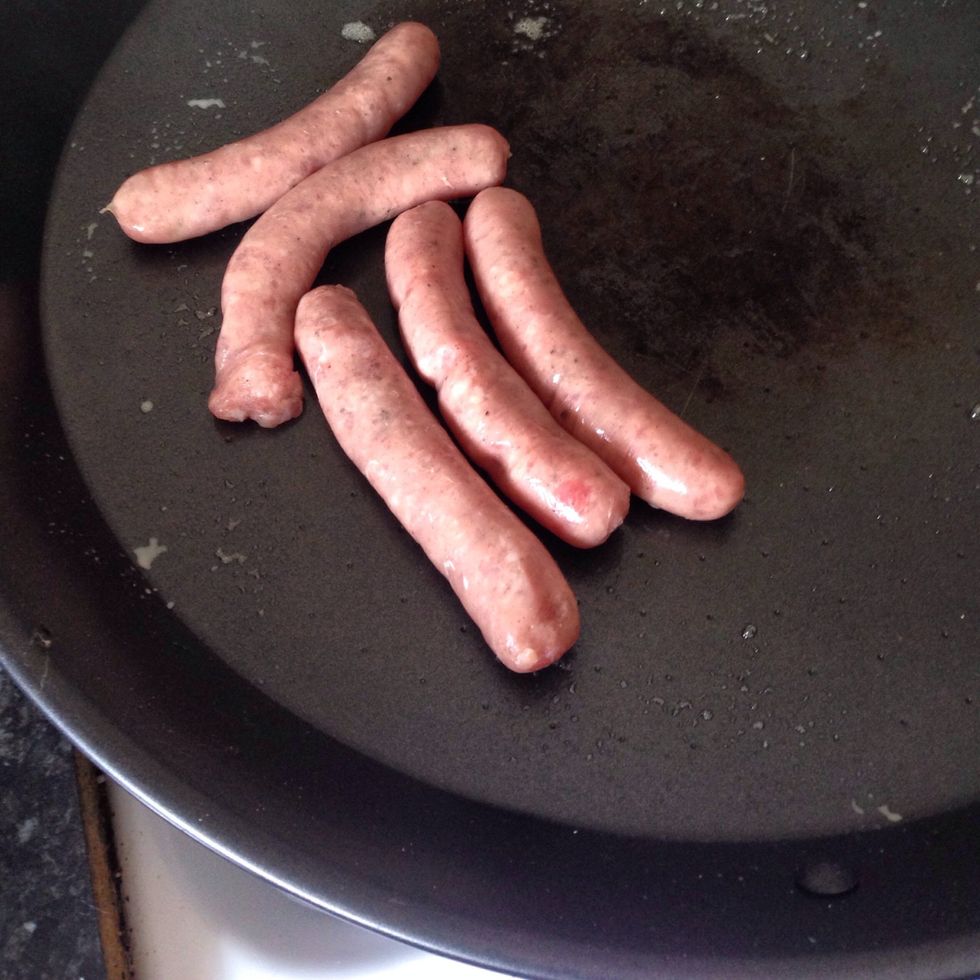 Add your sausages first to a warm pan and gently cook. Pre heat the oven to a medium heat.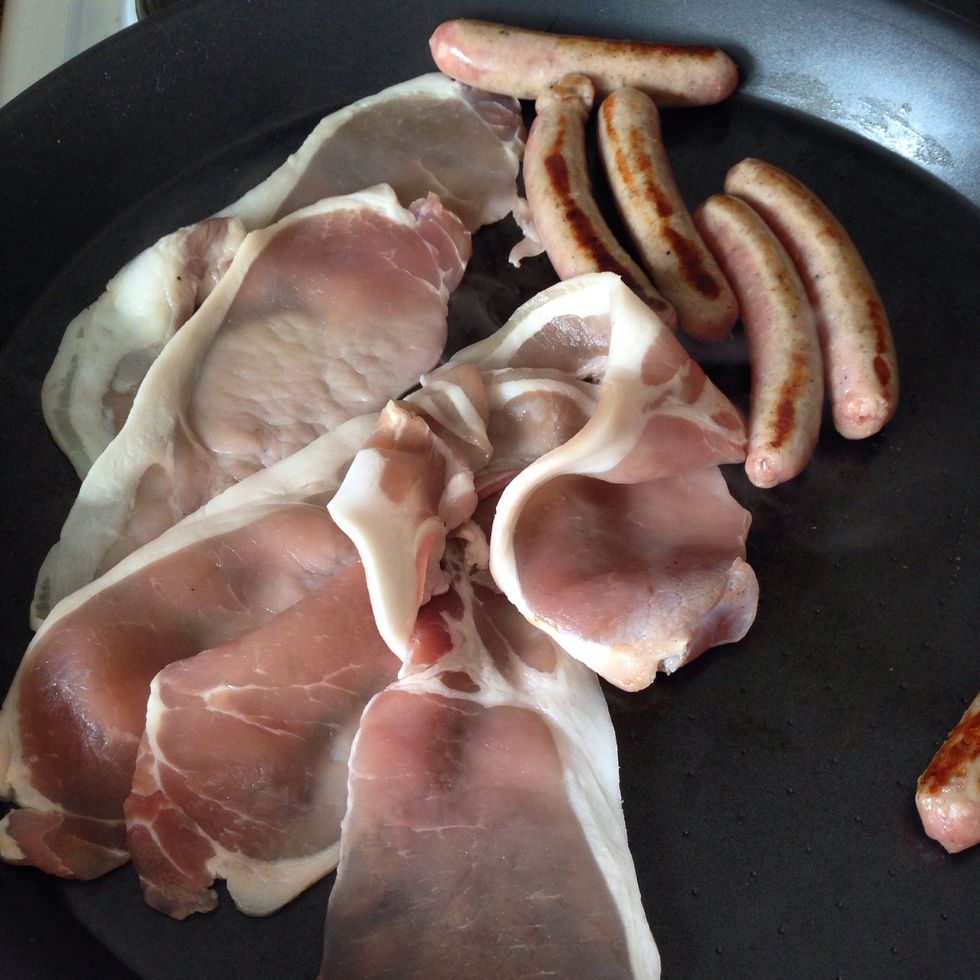 As the sausages start to brown add the bacon.
As the bacon starts to brown, (If using tinned tomatoes, drain the excess juice) add the beans and toms to the pan.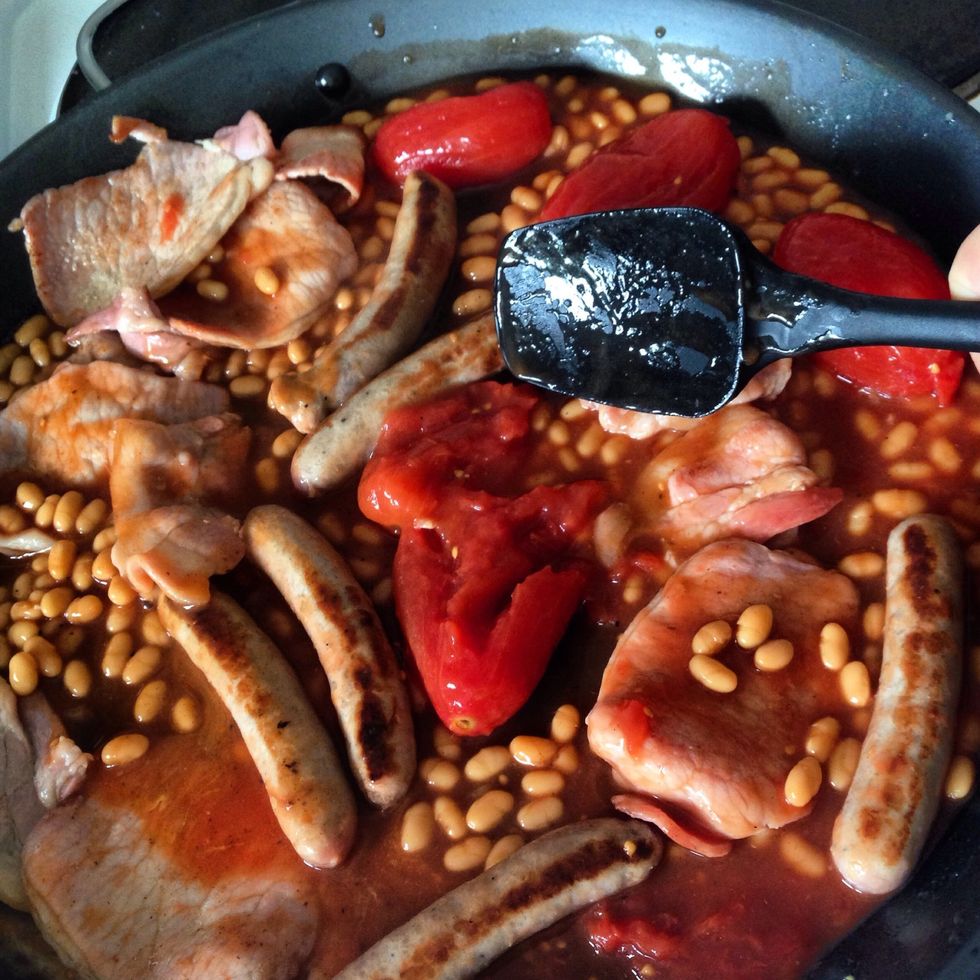 Once the beans and toms start to warm through mix it all up.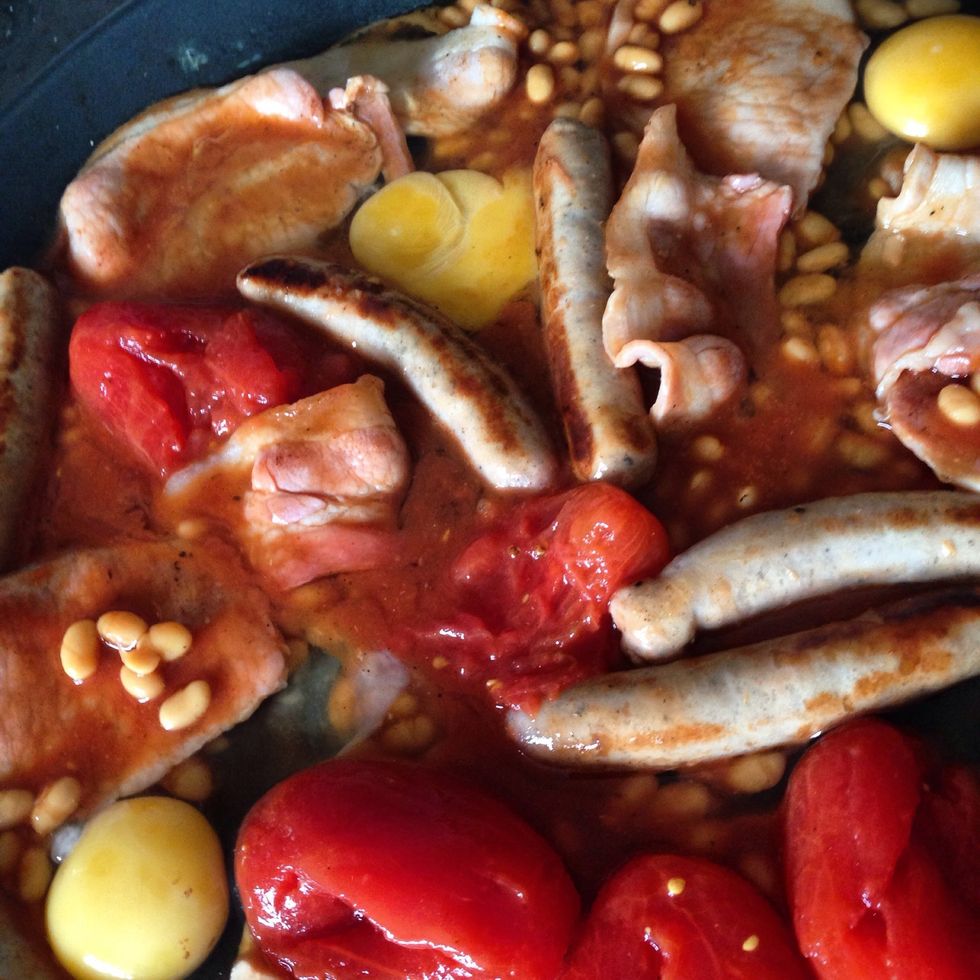 As everything starts to bubble, randomly crack the eggs into the pan. (Don't worry about having gaps in the pan as the eggs will cool on the bottom.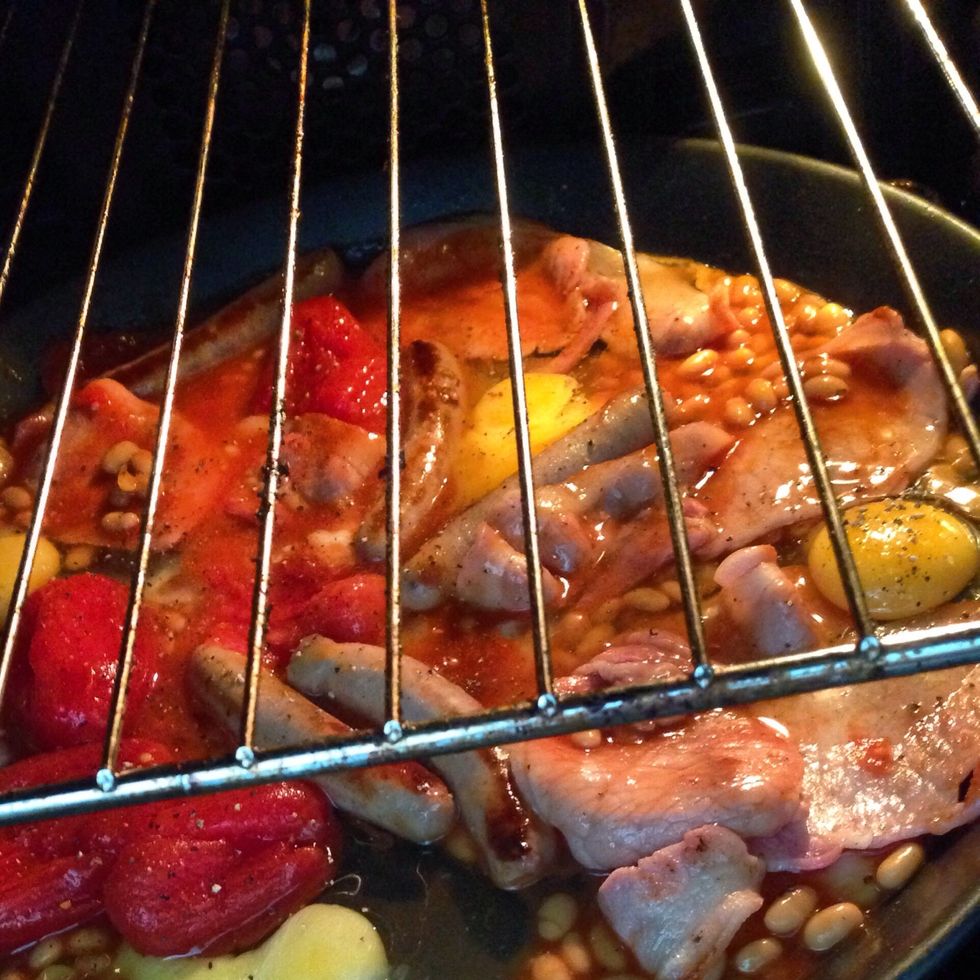 Put it straight into the middle of oven for 12-15 minutes depending on how you like your eggs. Also if you break up two of the eggs and top with cheese they will bake into omelettes.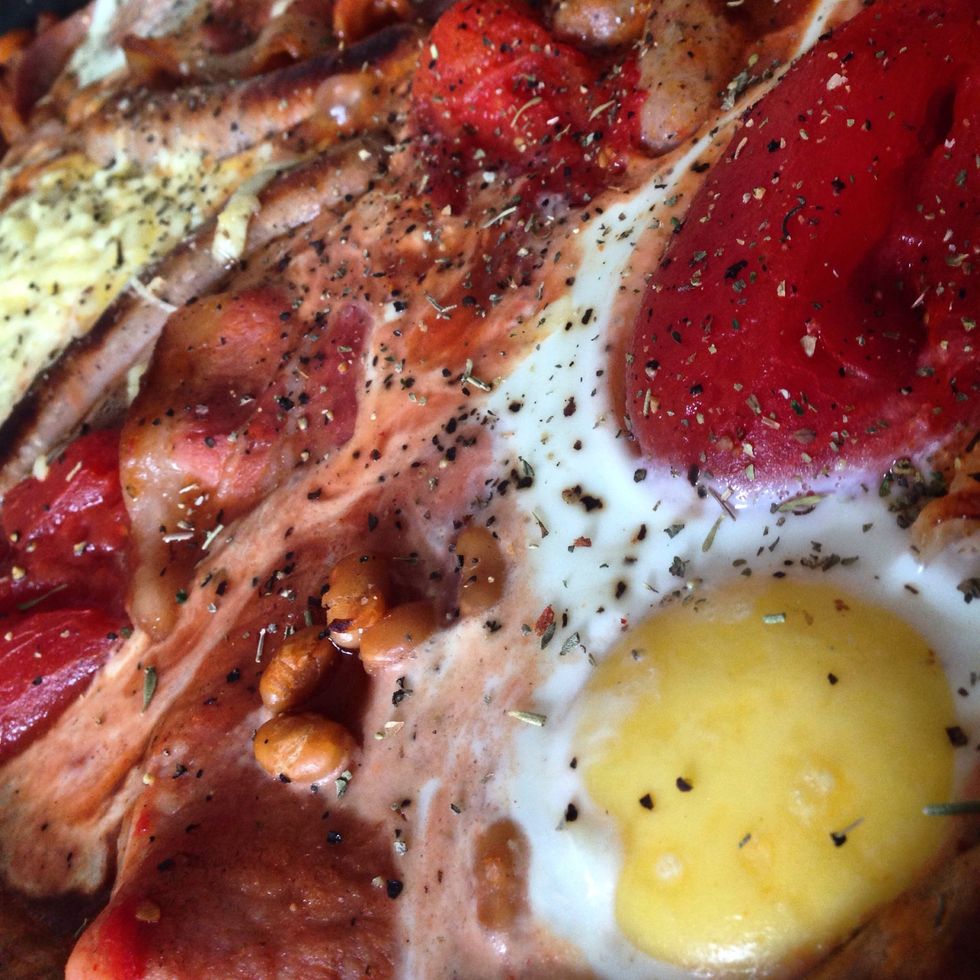 Once the time is up, pull it out and check the eggs are done to your liking. Season with salt, pepper and mixed herbs and serve.
I used a 16 inch Paella pan for my breakfast and reasonably limited ingredients, feel free to add peppers, mushrooms, black pudding etc. The list is endless, enjoy!
1.0 Large Pan
6.0 Sausages
8.0 Rashers of Bacon
1.0 Tin of Beans
1.0 Tin Tomatoes
4.0 Eggs
1.0 Hand full of Cheese
Rob Hartman
Sharing tips and tricks for natural nutritious food. Im trying hard to make my recipes as great as possible any feedback is much appreciated! @geniusfood