How to cook a fall classic beet salad hearty and healthy!
Cook a Fall Classic Beet Salad Hearty and Healthy!
13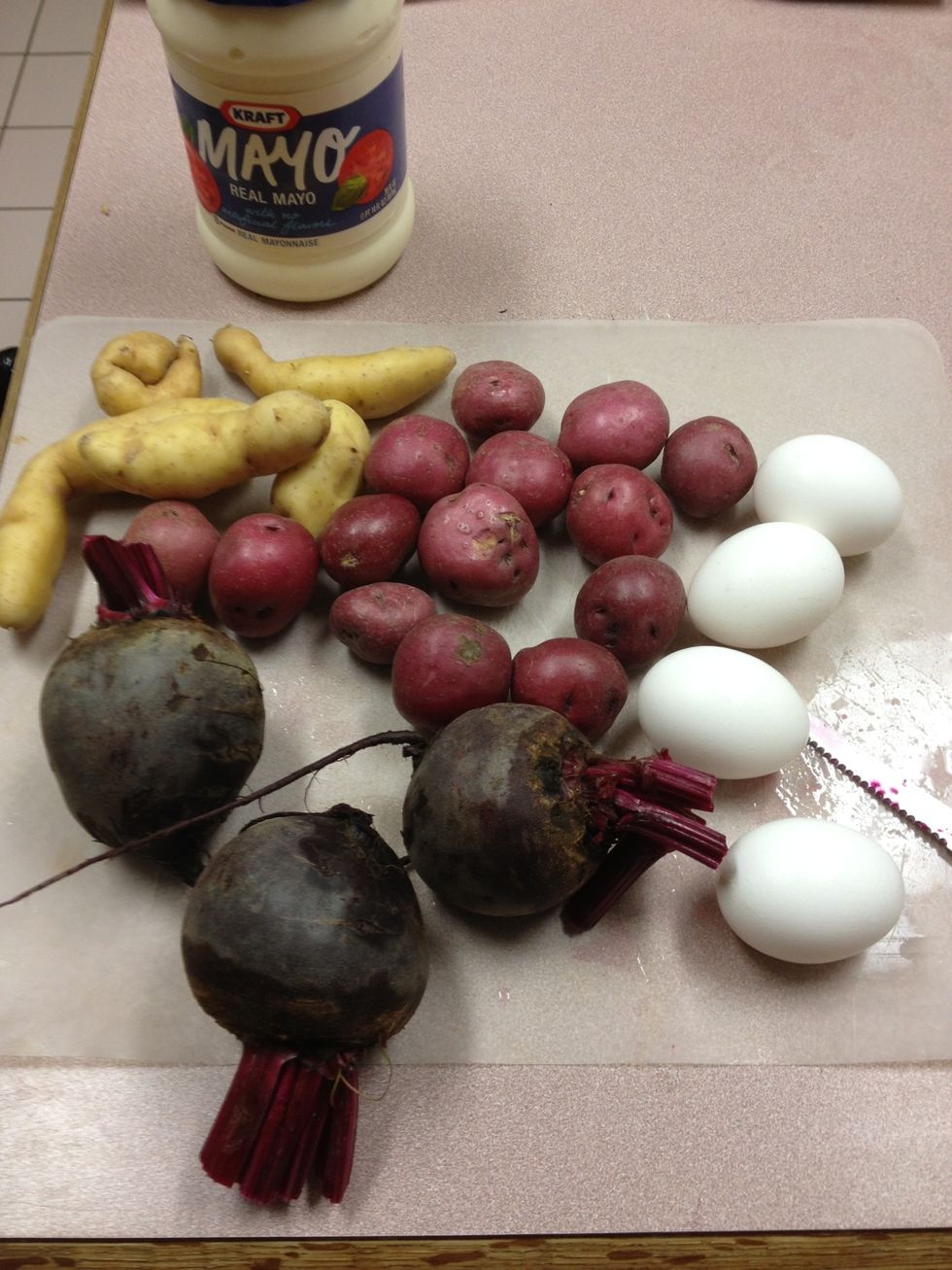 Gather produce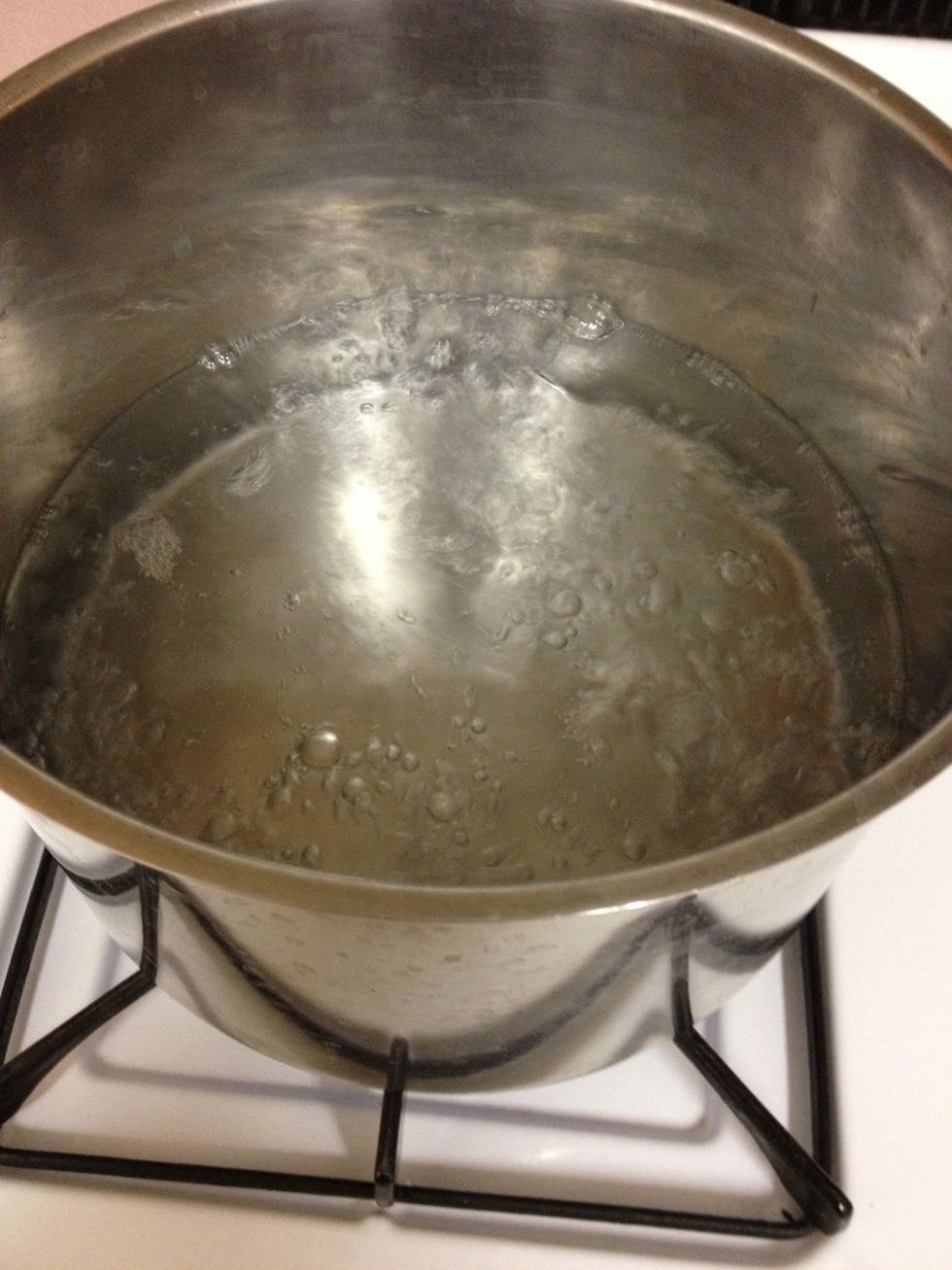 Being water to boil and toss the beets in! ( they are dense so take longer to cook) sprinkle in some sea salt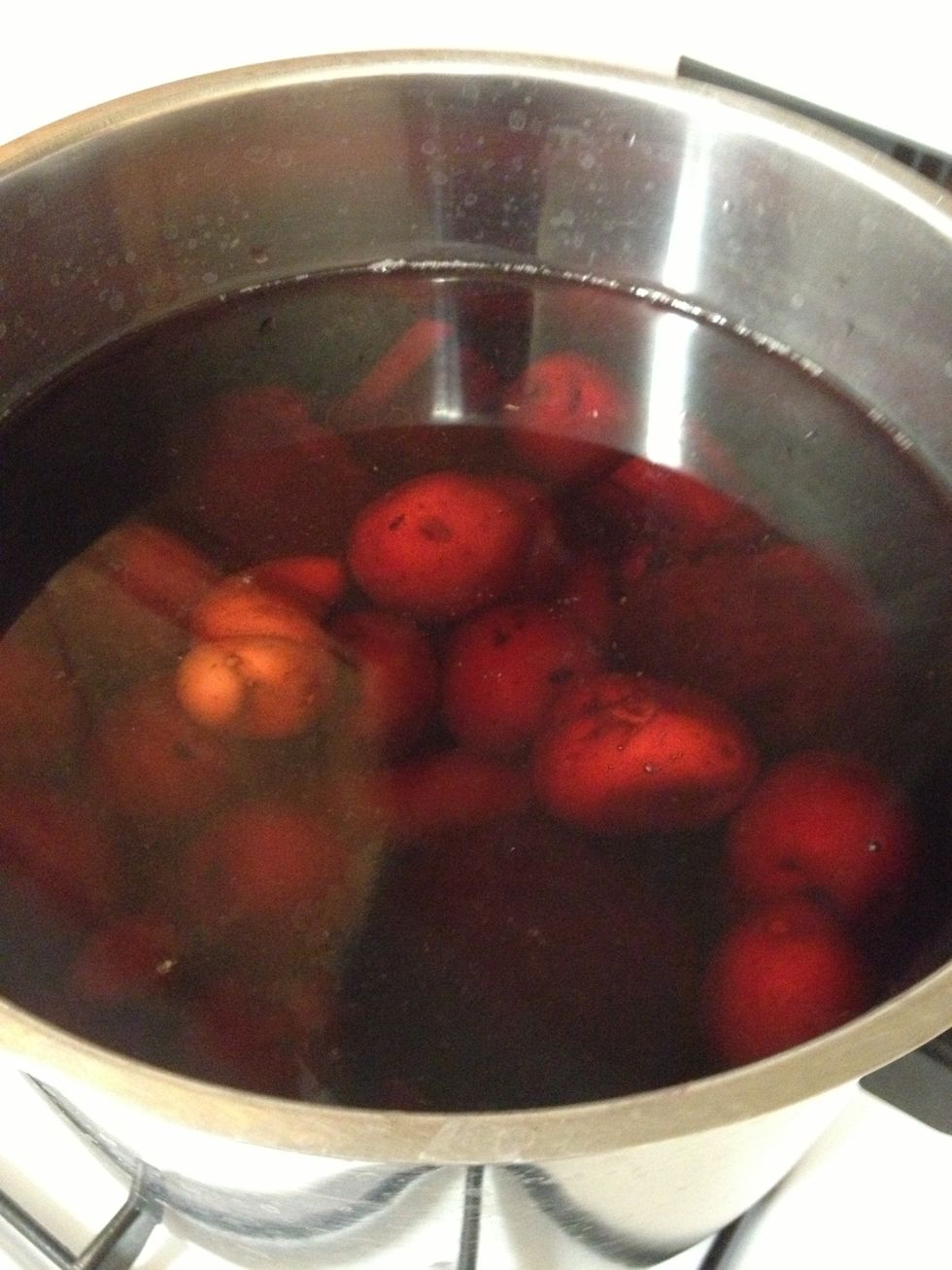 Toss in potatoes and eggs and boil until beets are easy to pierce with knife.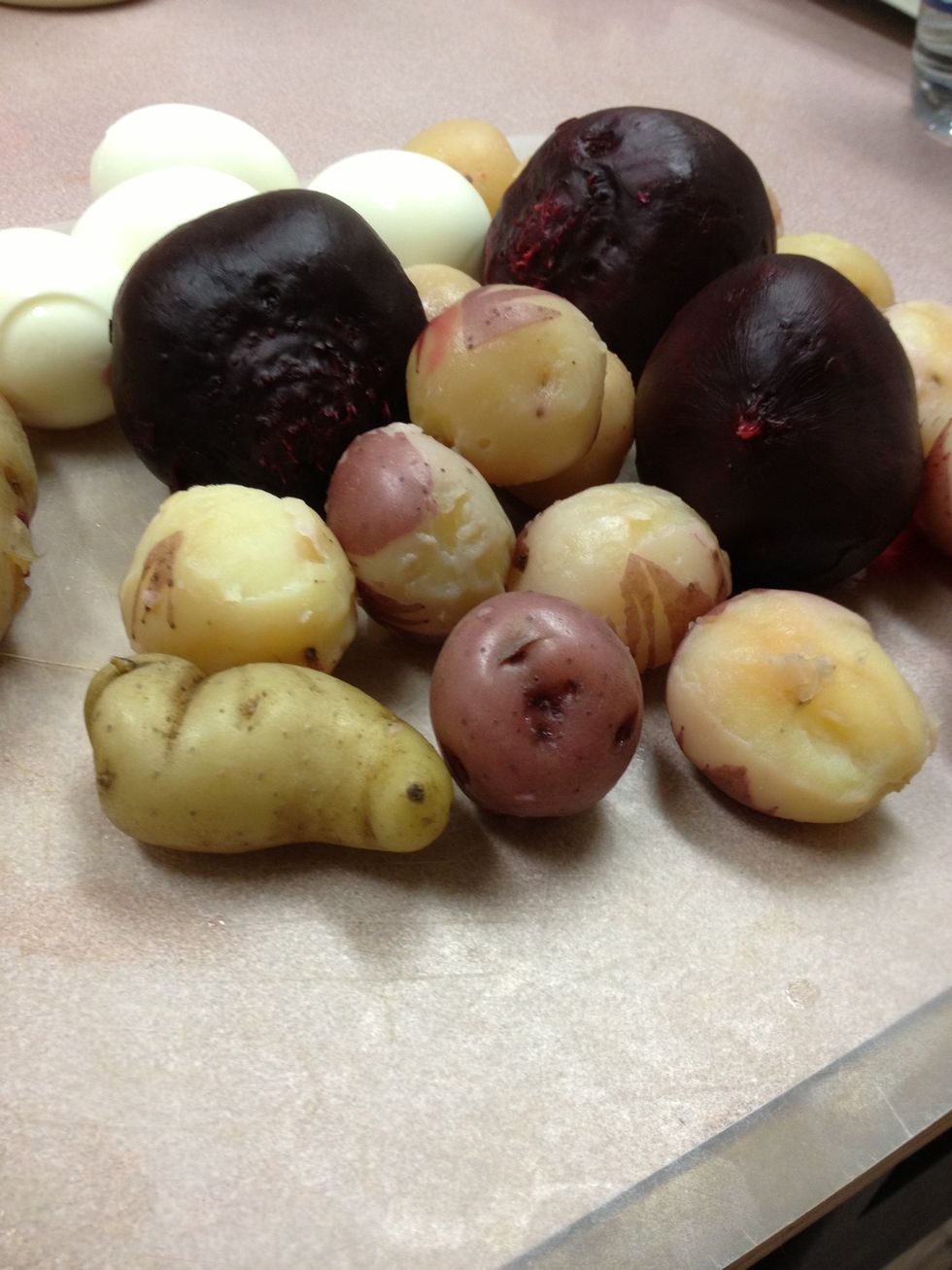 Drain boiling water and turn cold water. Then peel beets, eggs, and potatoes. I leave some skin on for health benefits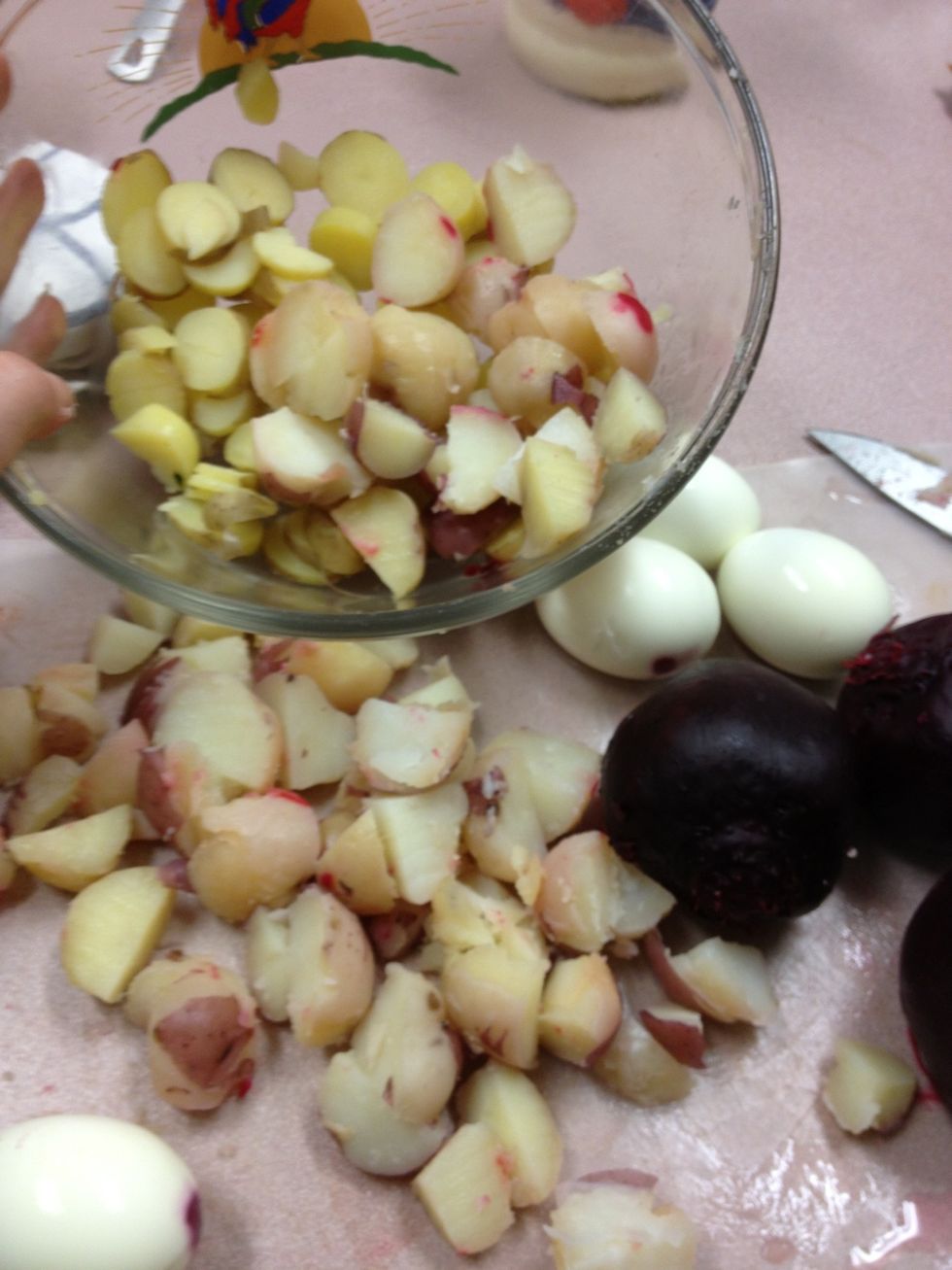 Start chopping into bitesize morsels!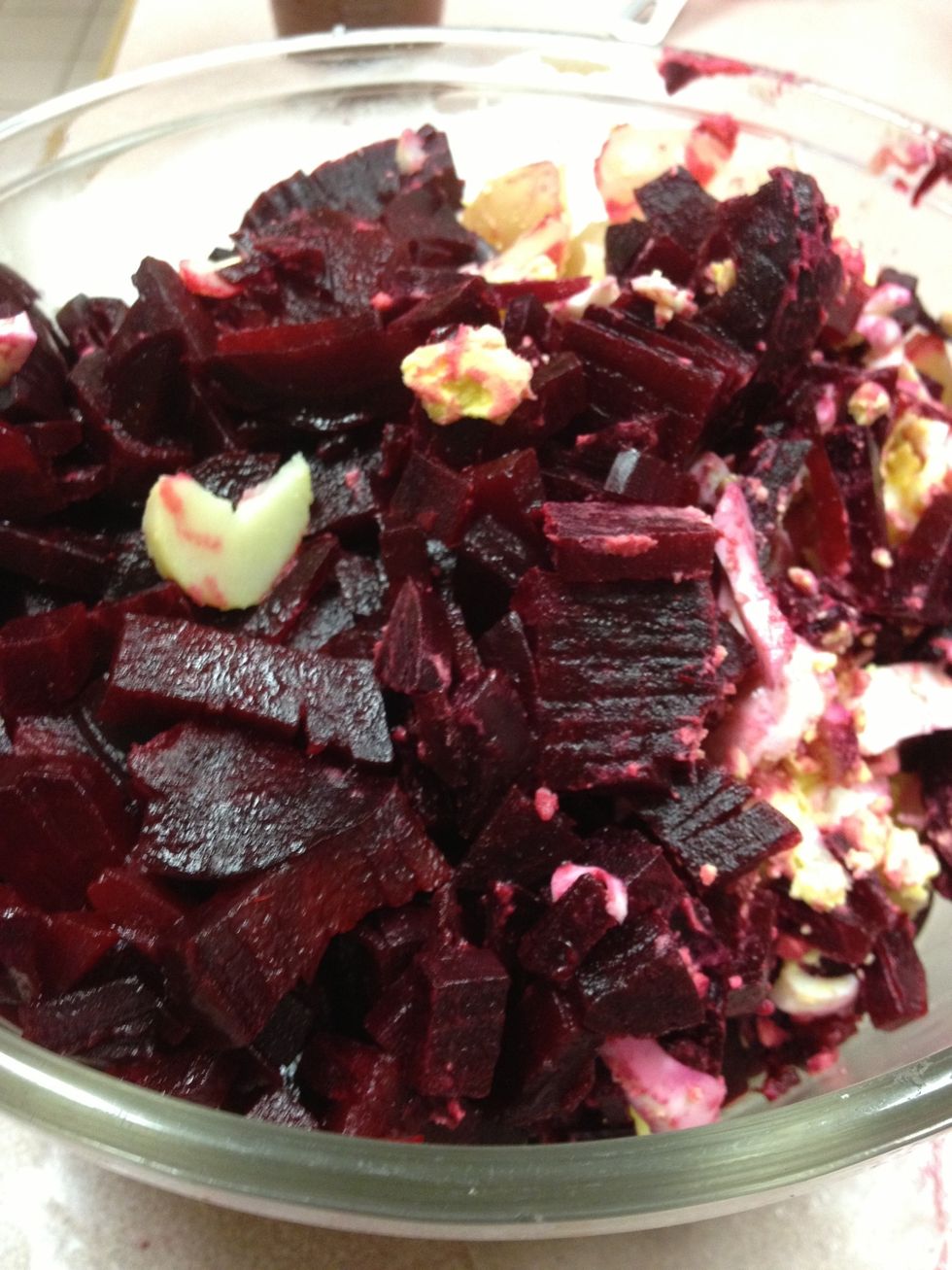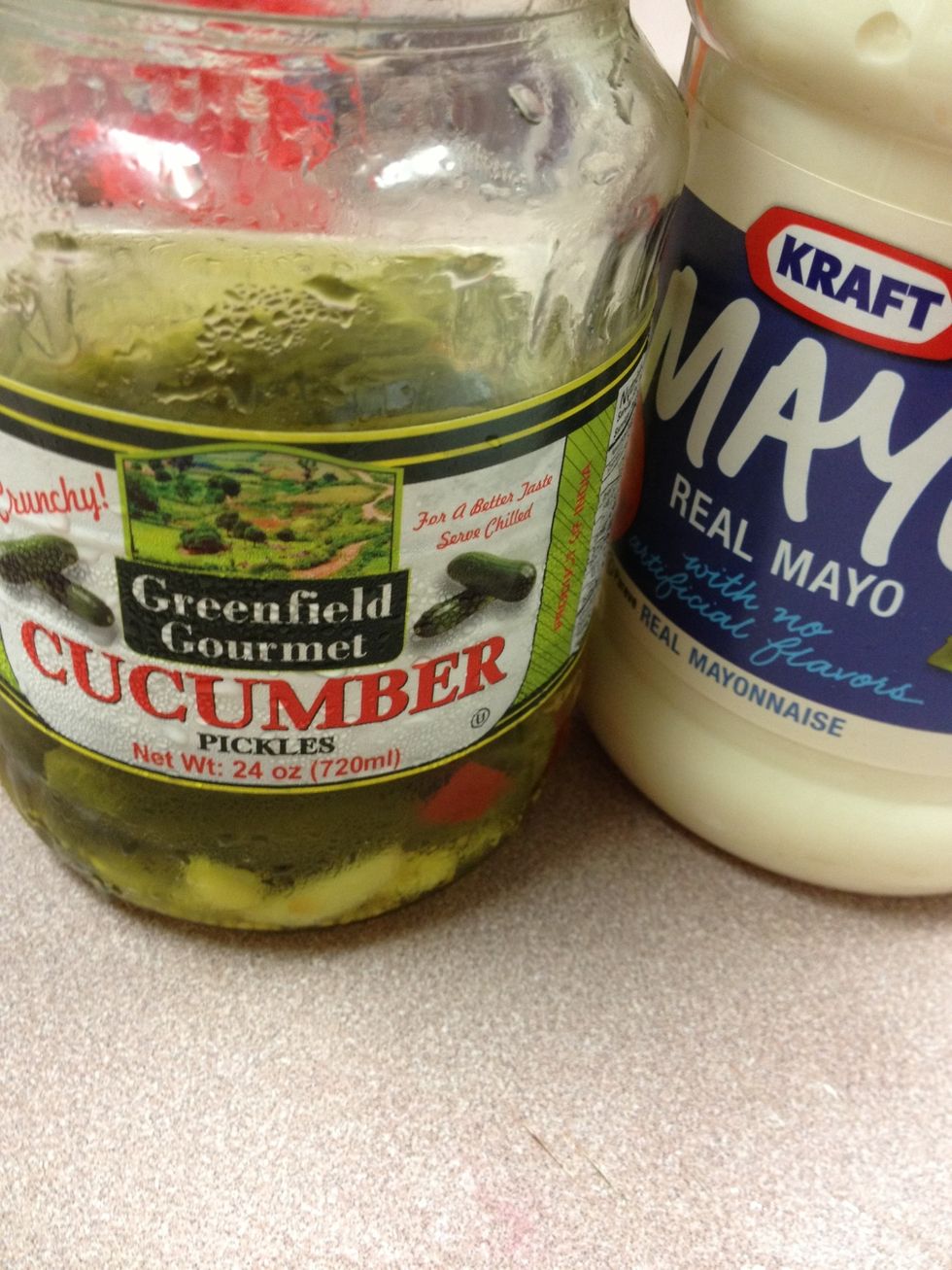 Finely chop some pickles and onions then stir in 2 spoonfuls of Mayo.
Mix it well then refrigerate and Let stand 30 mins. Serve with any meat or great for an on the go lunch!
3.0 beets
4.0 4 eggs
Mayonnaise (to TAste/consistency)
Your preferred spices :pepper, dill, parsley, cilantro
5.0 Baby pickles