You will need the following ingredients plus chicken for this dish.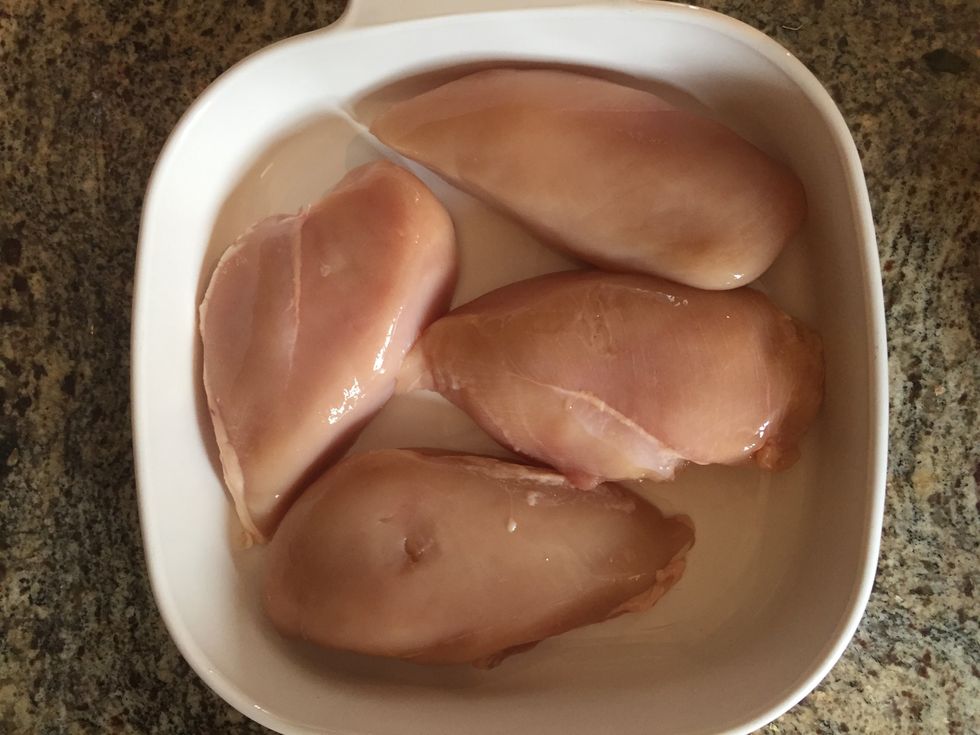 Place in the oven boneless skinless chicken breast at 350 degrees for 40 minutes to insure it is thoroughly cooked.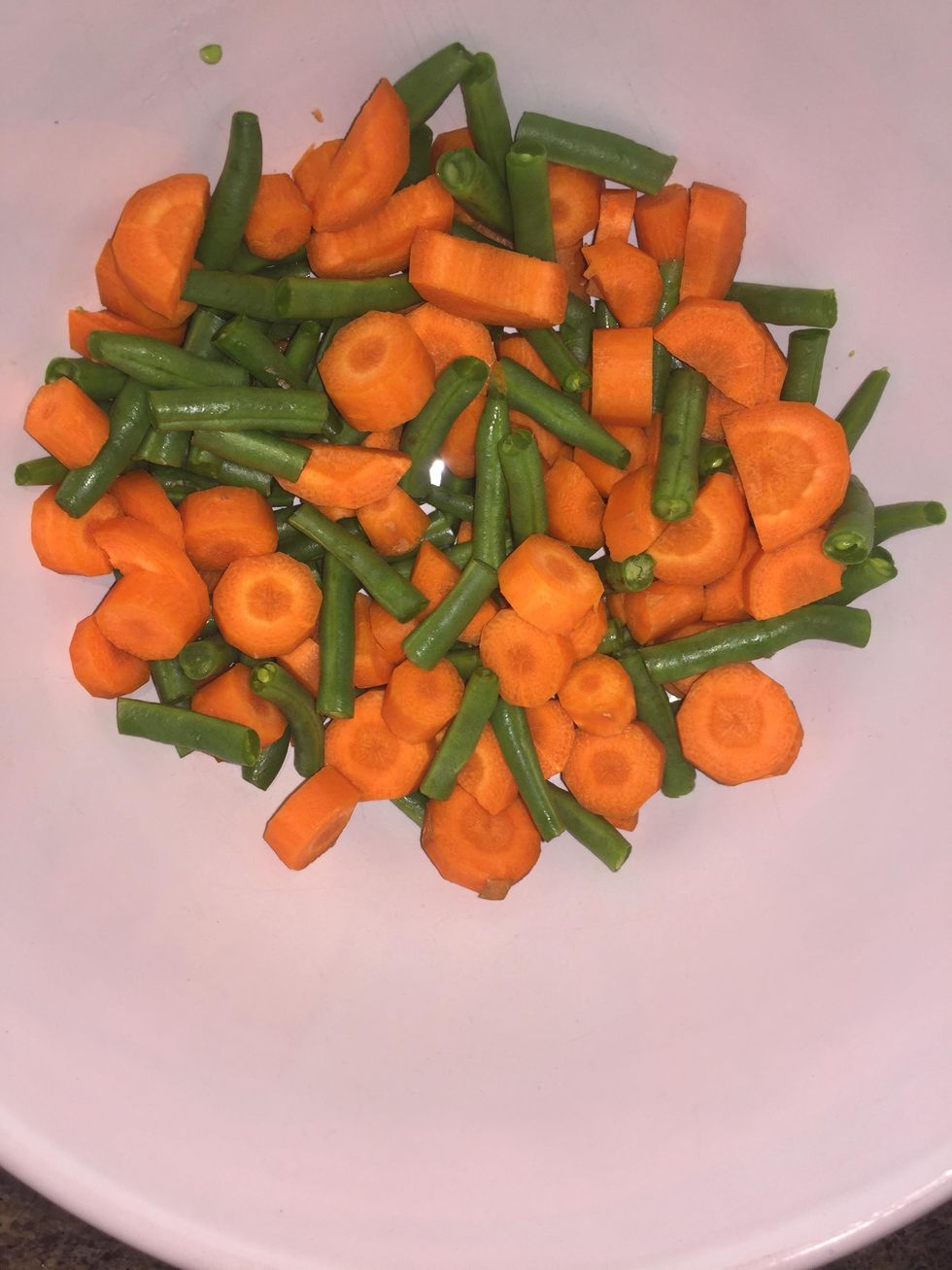 Peel carrots and wash string beans. Then dice them both up and place in big bowl.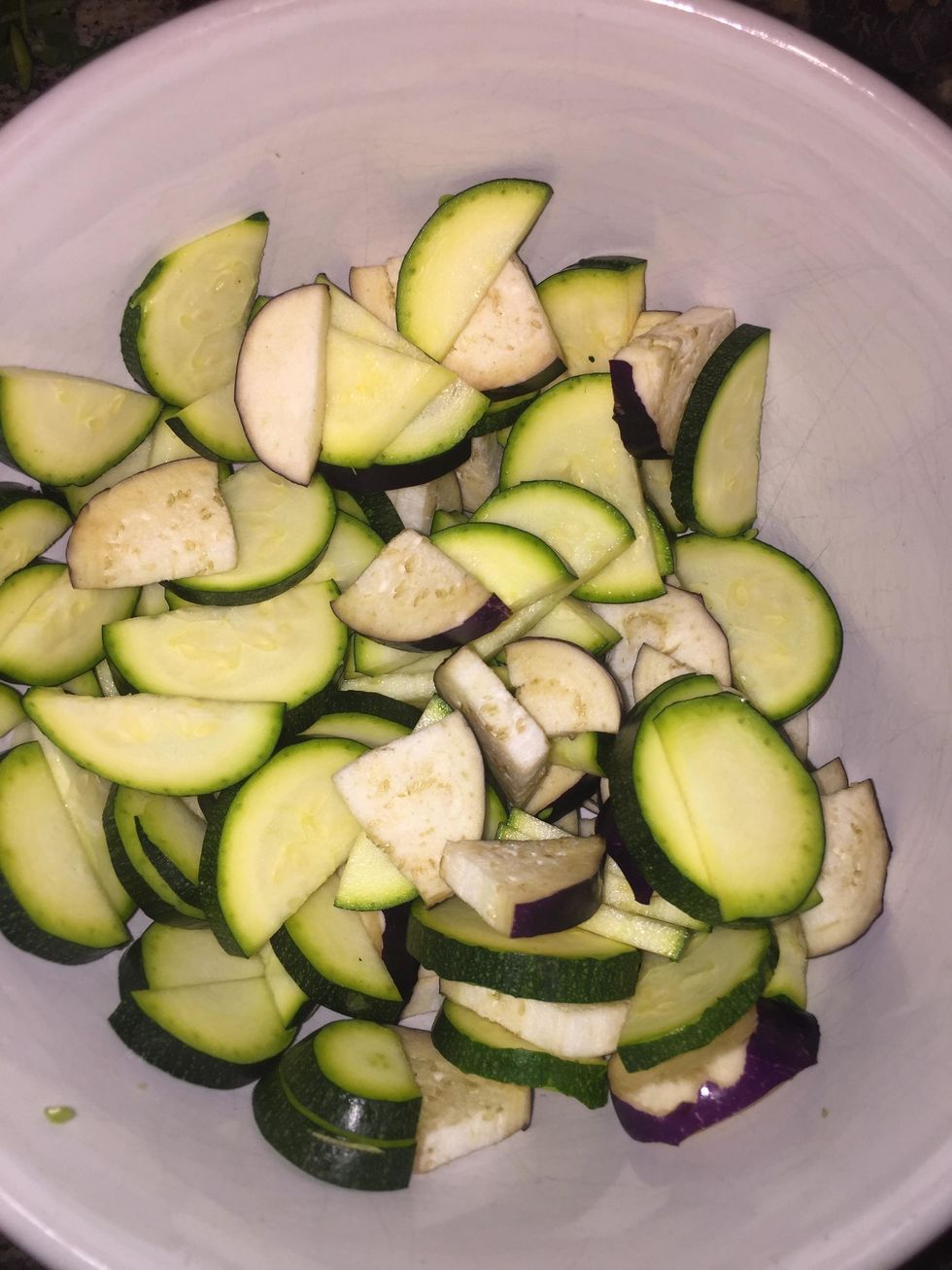 Slice one cup each of Zucchini and long Eggplant. Cut the zucchini into half slices. Cut the long egg plant into quarter slices. Then place these ingredients in separate bowl.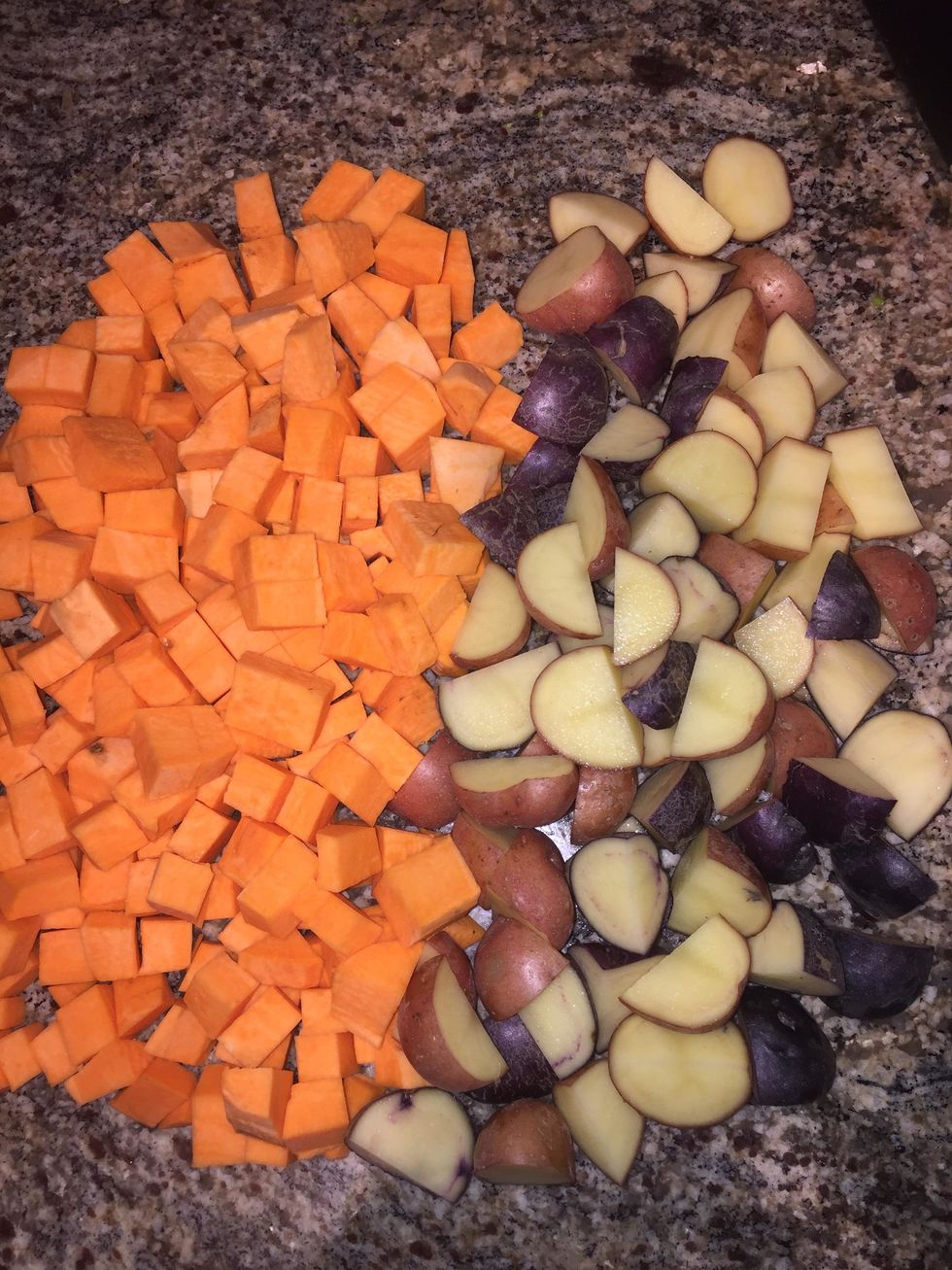 Peel and cut up a full sweet potato. Then wash and cut the baby potatoes into half's.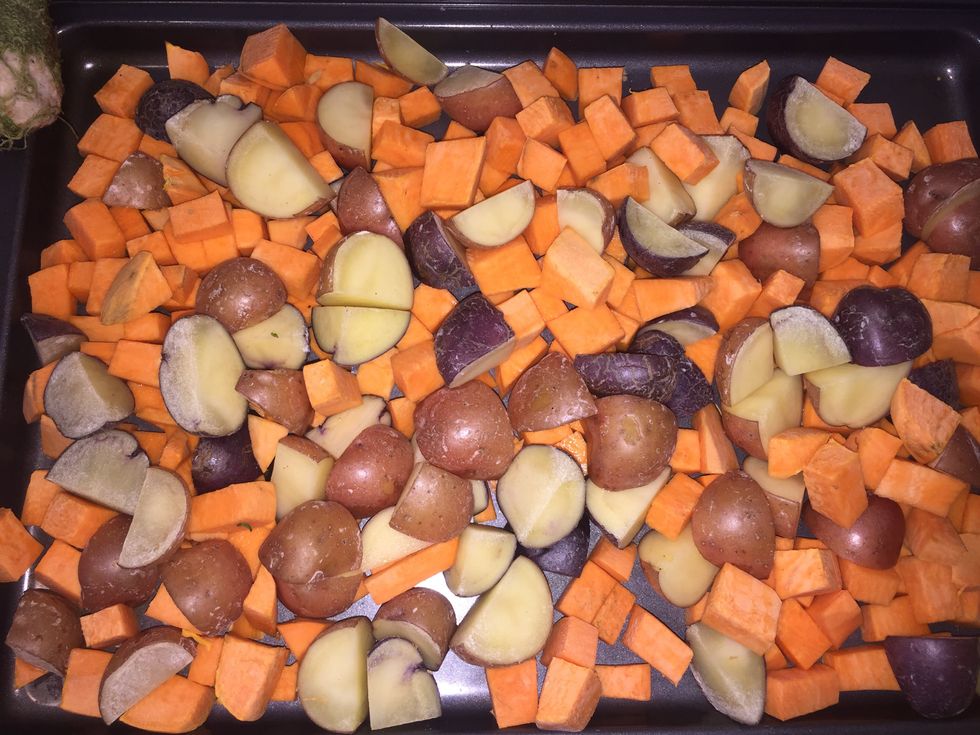 Place the sweet potato and potatoes onto a pan and put them into the oven for 20 minutes to insure they are pre cooked before adding the other ingredients. Sprinkle olive oil, salt and pepper.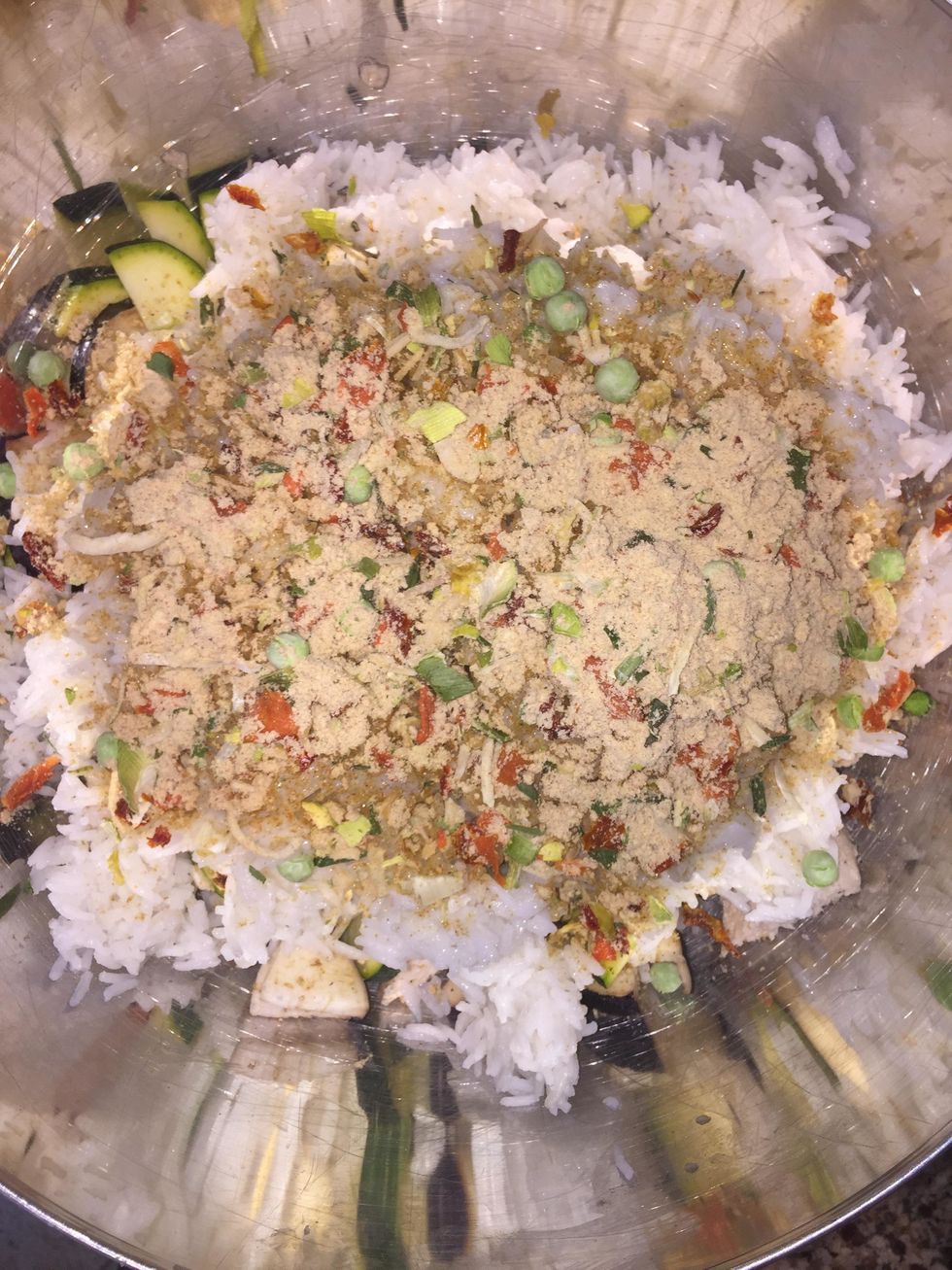 While the potatoes and sweet potatoes are pre cooking in the oven, proceed to put the rice and soup mix into the bowl with the green beans, zucchini and long eggplant. Then mix well.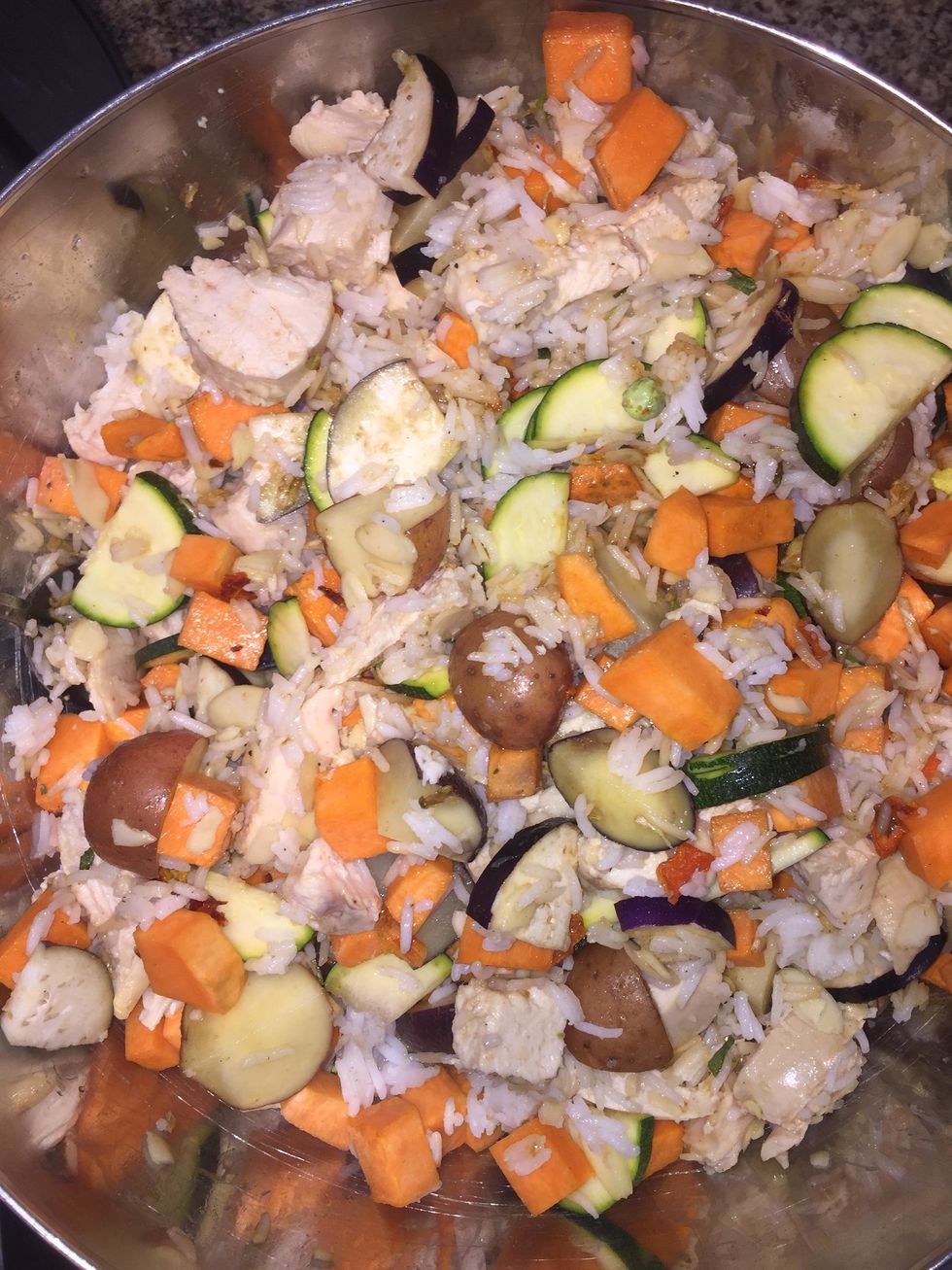 Once you have it well mixed, add in the cubed cooked chicken, sweet potato, and mini potatoes.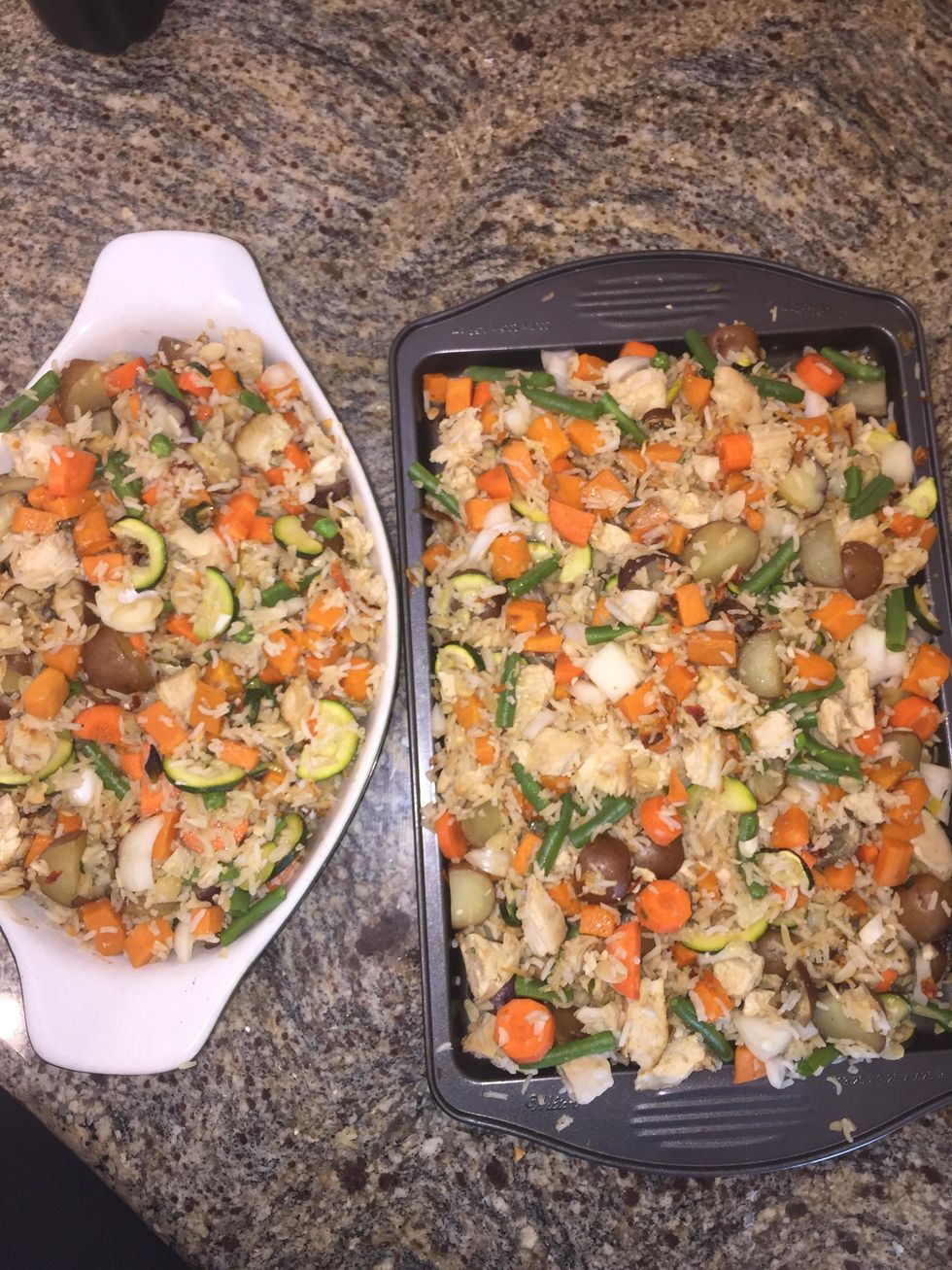 Place the ingredients onto two oven safe containers and cook in the oven for 40 minutes at 350 degrees. Then enjoy your meal!
4.0part Lean skinless boneless chicken breasts cubed
1.0part Large Vidali onion quartered and sliced
1.0c Uncooked Basmati rice
2.0 Medium Sweet Potatoes peeled and cubed
3.0lb Mini red potatoes
3.0 Large carrots peeled and sliced (1/2" thick)
1.0c Fresh green beans
1.0c Slivered almonds
1.0 Package of Knorr Vegetable soup mix
1.0bnch Garlic Clove pressed
1.0c Long Egg plant sliced
1.0c Mini Zucchini sliced
1.0tsp Olive Oil