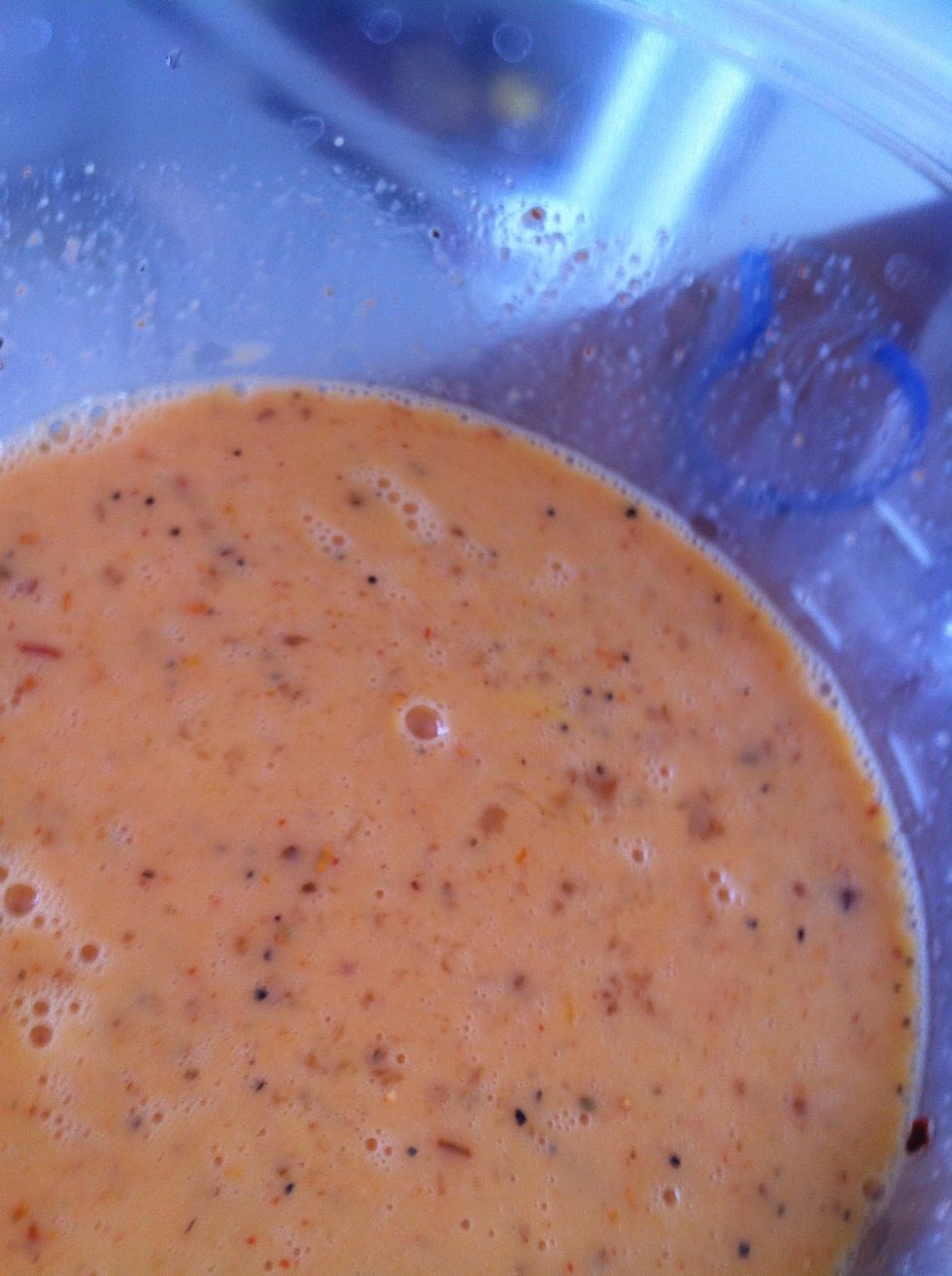 Devil French toast mix. Nice and spicy. Mix the eggs ,milk , sriracha, wasabi mayo and spices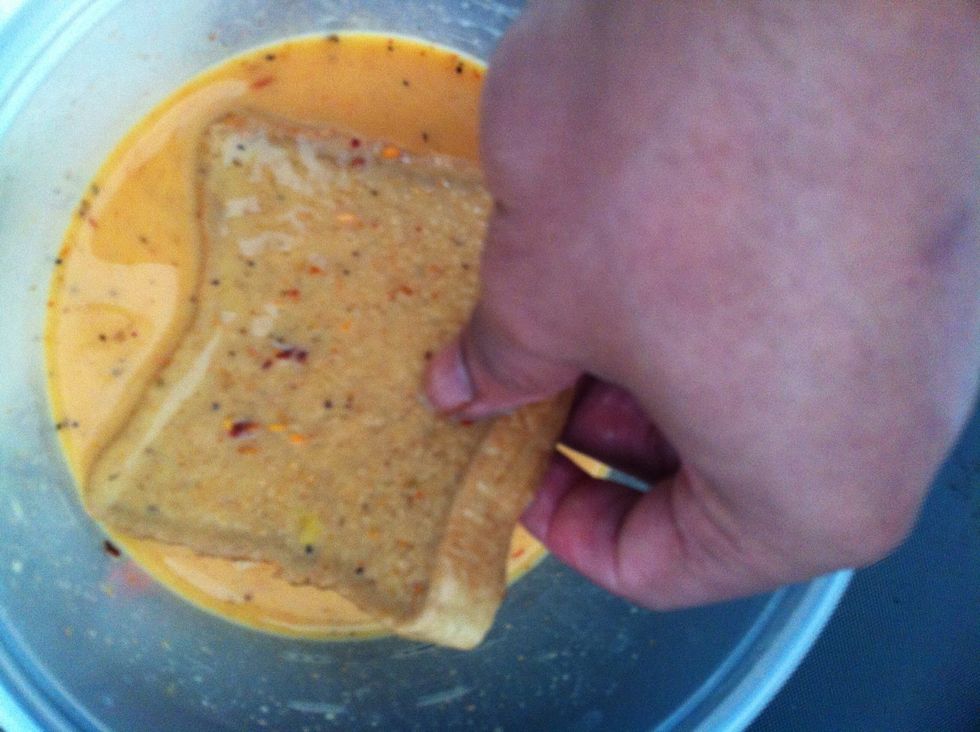 Dip wheat bread in mix (if you dare)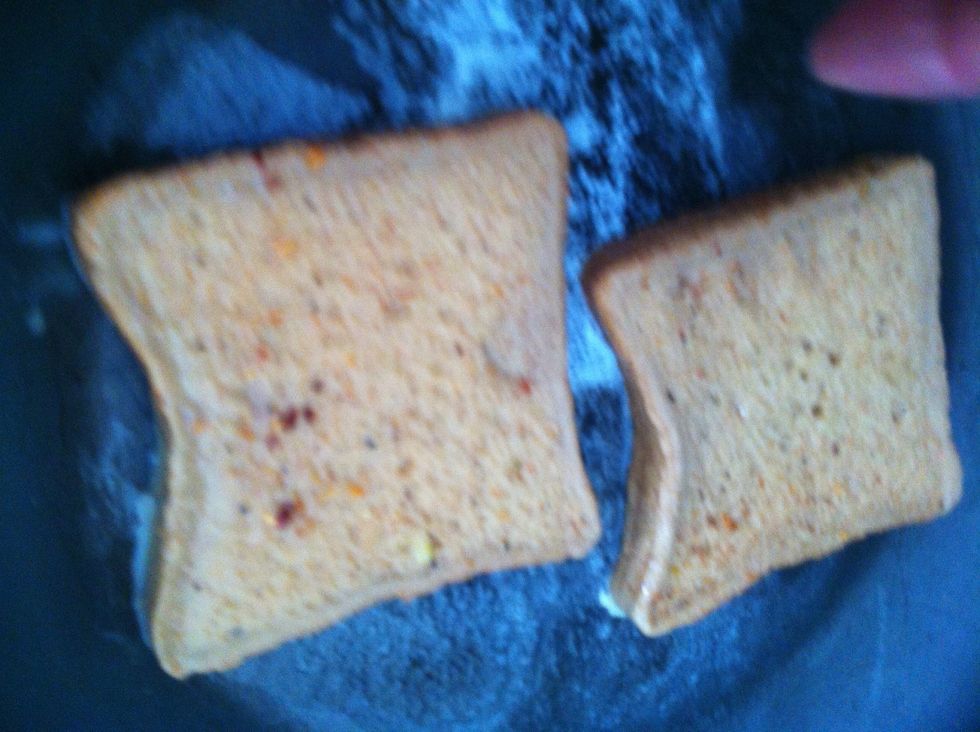 Pan fry on both sides till nice and crisp
Mix bruschetta and cook on high for 45 sec.
Add turkey and more wasabi mayo put pot back on high for 2 min. ( for breakfast add an egg )
Orange juice, lime juice and adobo mixed with avocado.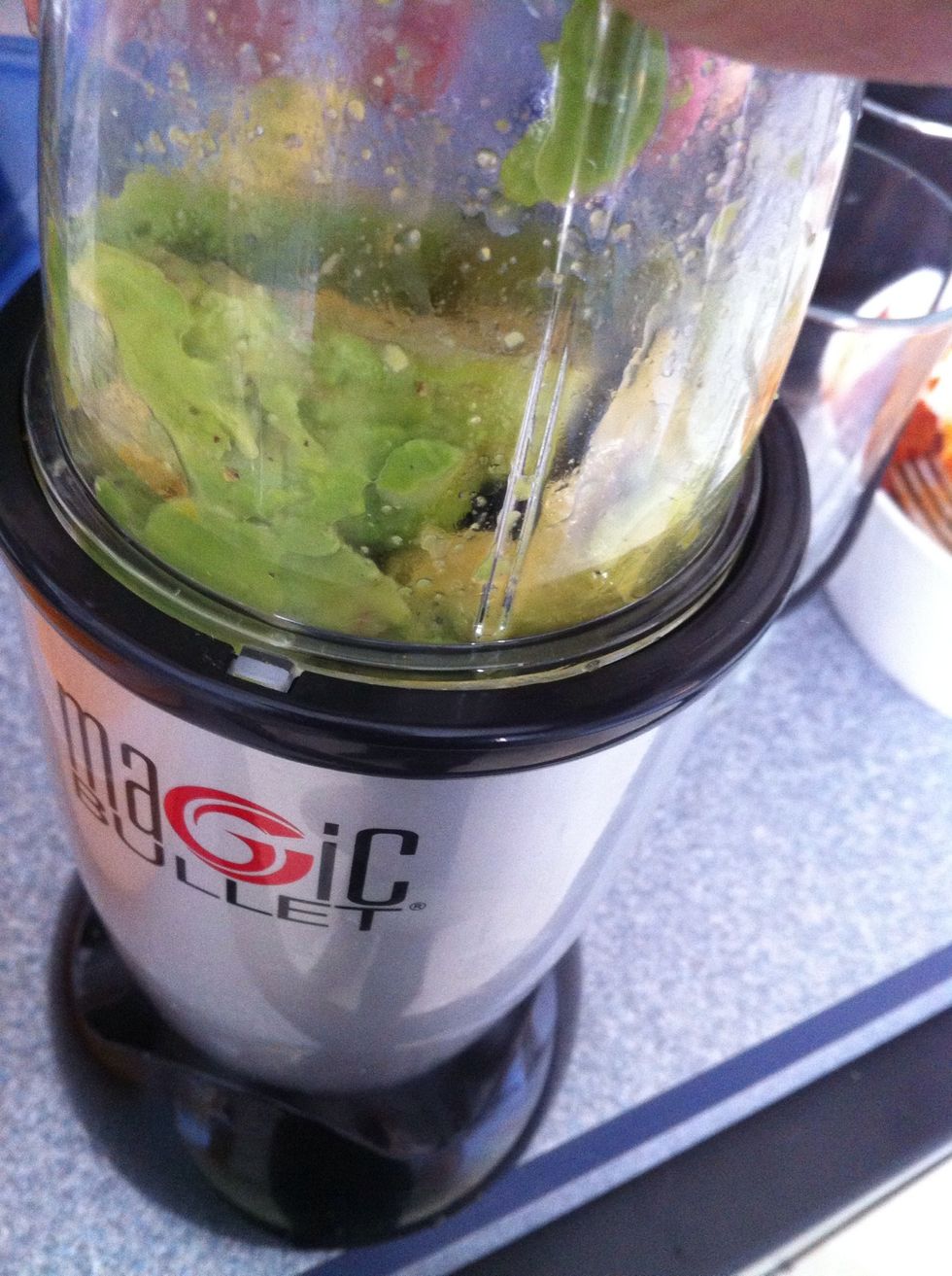 I love my magic bullet! Use it or whatever appliance you have to mix. Mix for 30 seconds only! ( hand tools are fine as well)
Place cheese on french toast then add bruschetta mix turkey and bacon.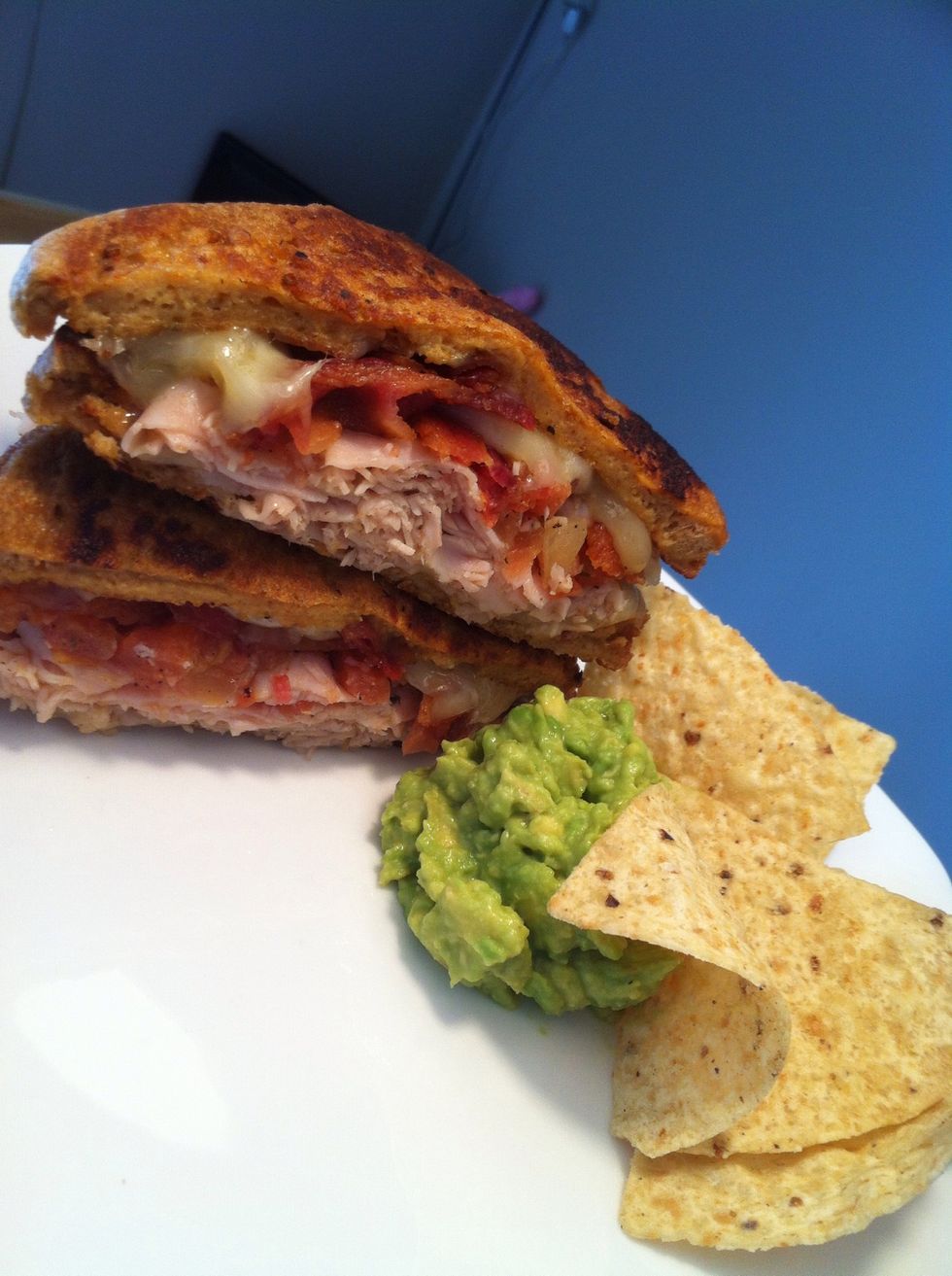 Then stuff your face and thank god for @chefmichone for this amazingly delicious lunch idea. Enjoy!
2.0 Egg
4.0 Thin cut turkey slices
3.0 Slices of bacon
2.0 Sliced of wheat bread
1.0pch Sea salt, chipotle flakes, cayenne pepper
1.0pch Garlic, onion, red bell pepper, paprika
1.0pch Ancho chile peppers
1.0pch Avocado
1.0c Milk
4.0 Slices jack cheese
1.0tsp Wasabi mayo
1/3c Bruschetta
3/4c Orange juices
7/8c Lemon juice
6.0pch Adobo
Michone Arrington
Chef at ESPN Bristol, pro Latin and hip-hop dancer and, lover of all things creative. Philadelphia Eagles and NY Knicks fan. check out my blog below