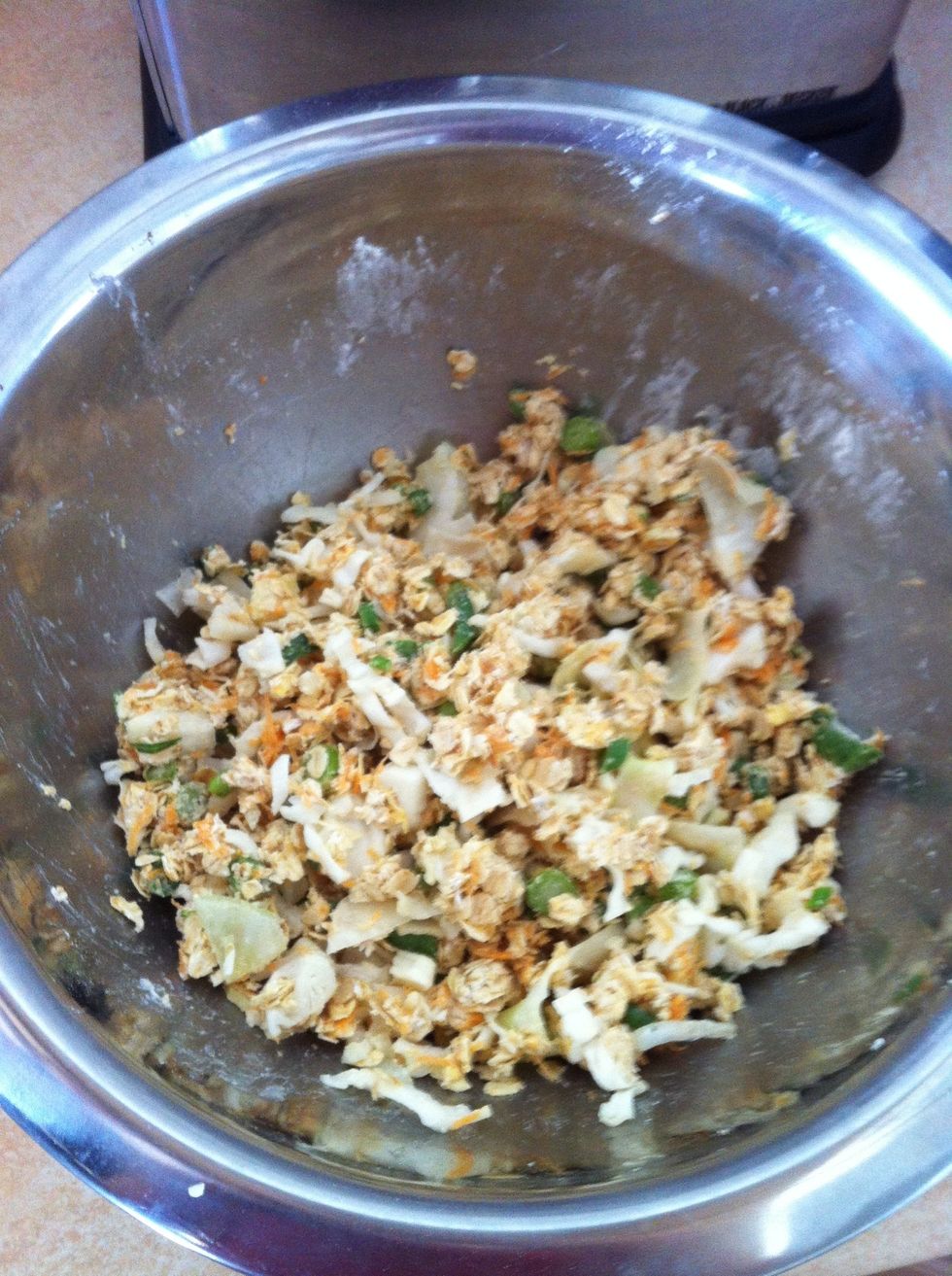 Mix all ingredients together in pot.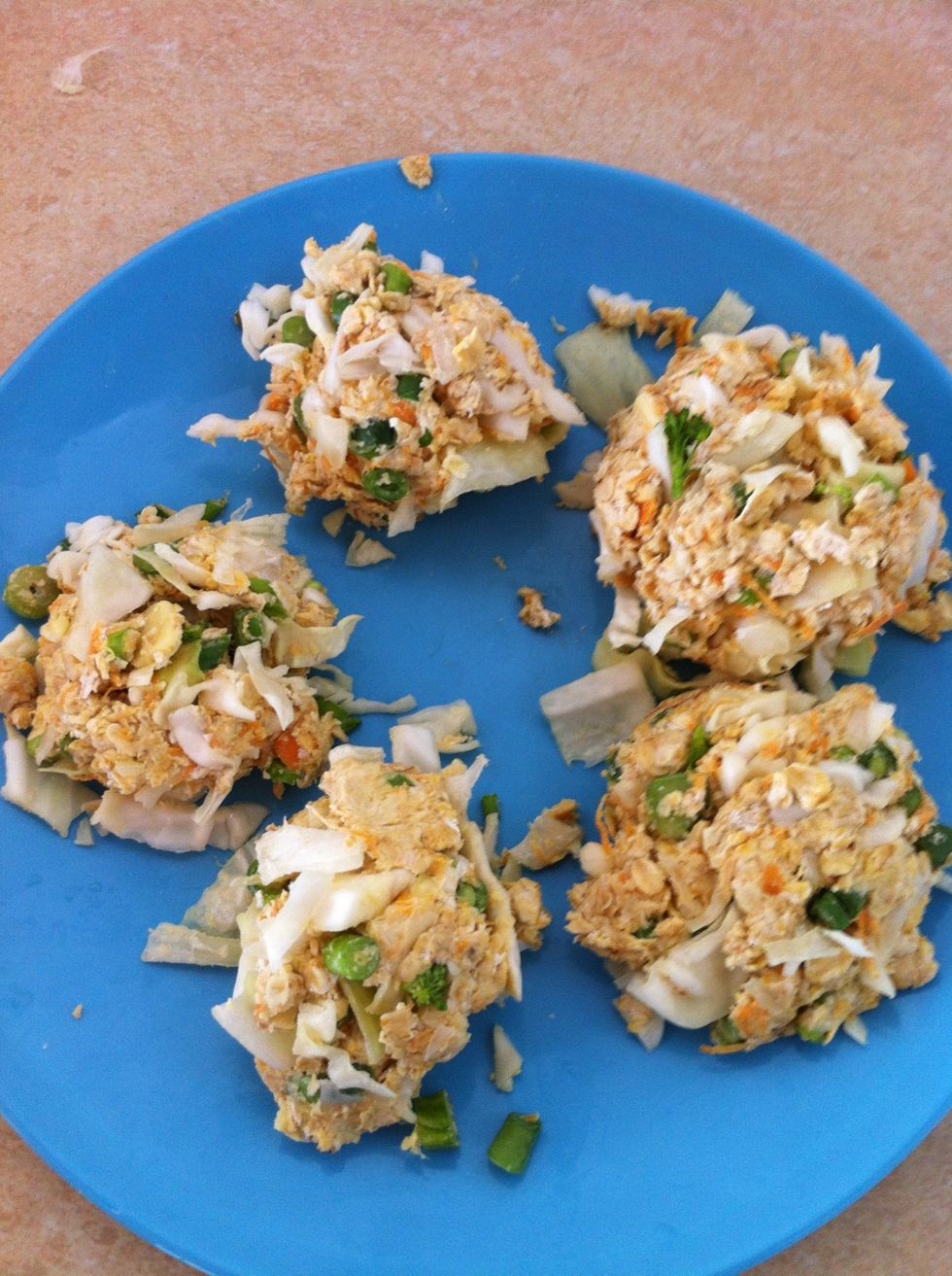 Mould ingredients into patties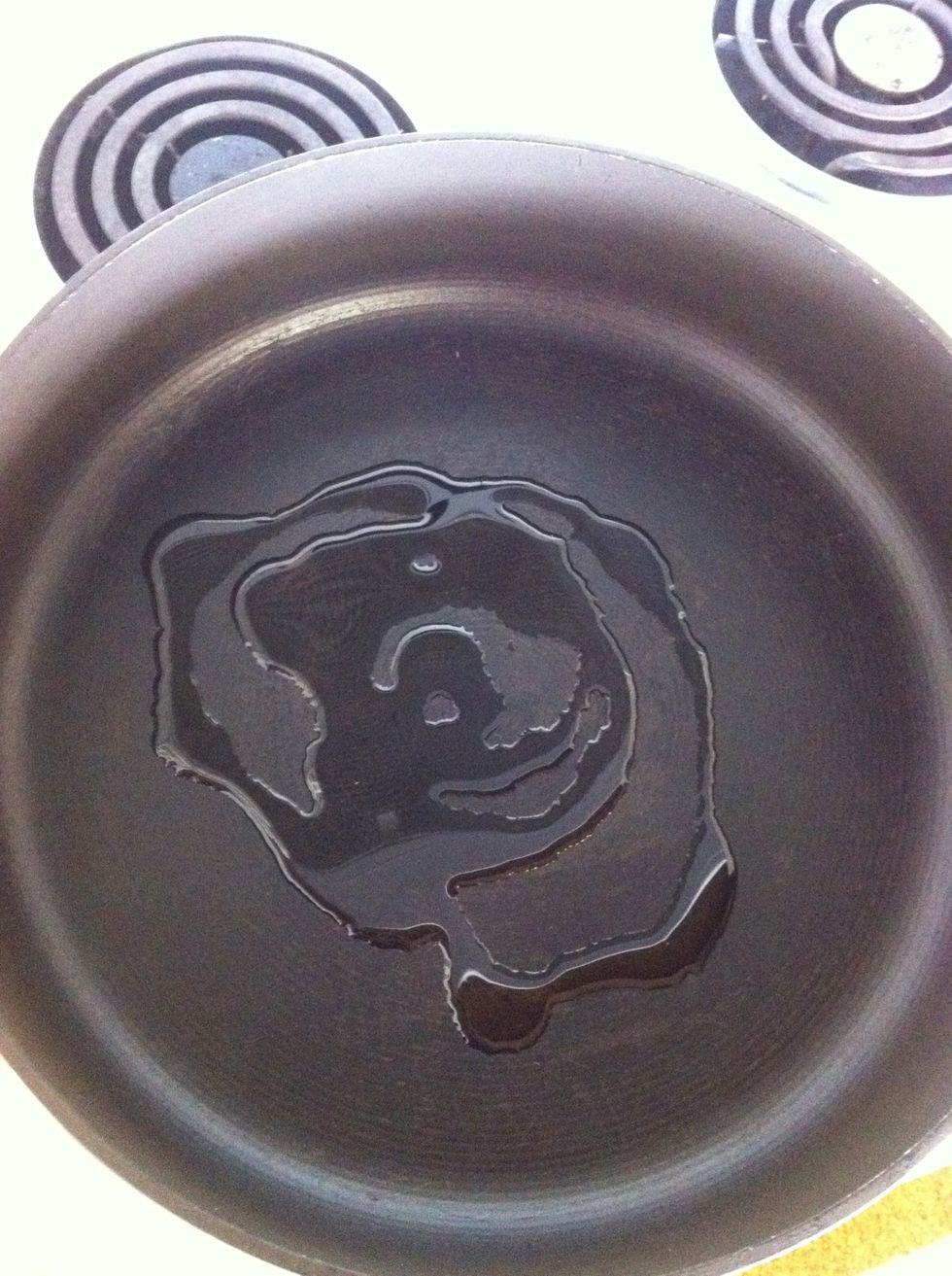 Add olive oil into frying pan
Turn stove on to medium heat and wait for oil to heat up.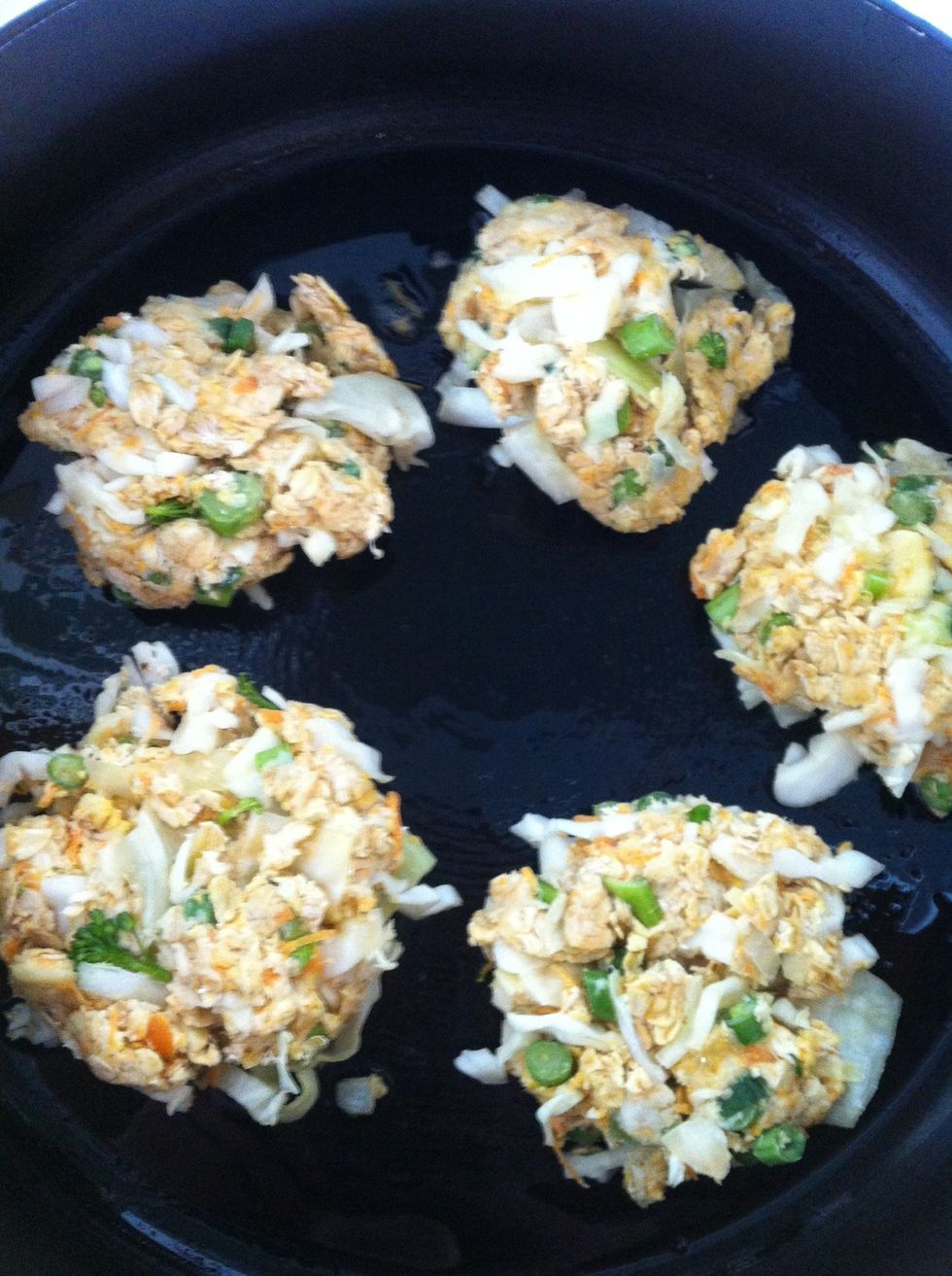 Turn stove up to 3/4 and gently place the patties on the frying pan. Allow them to cook for 25 to 30 minutes.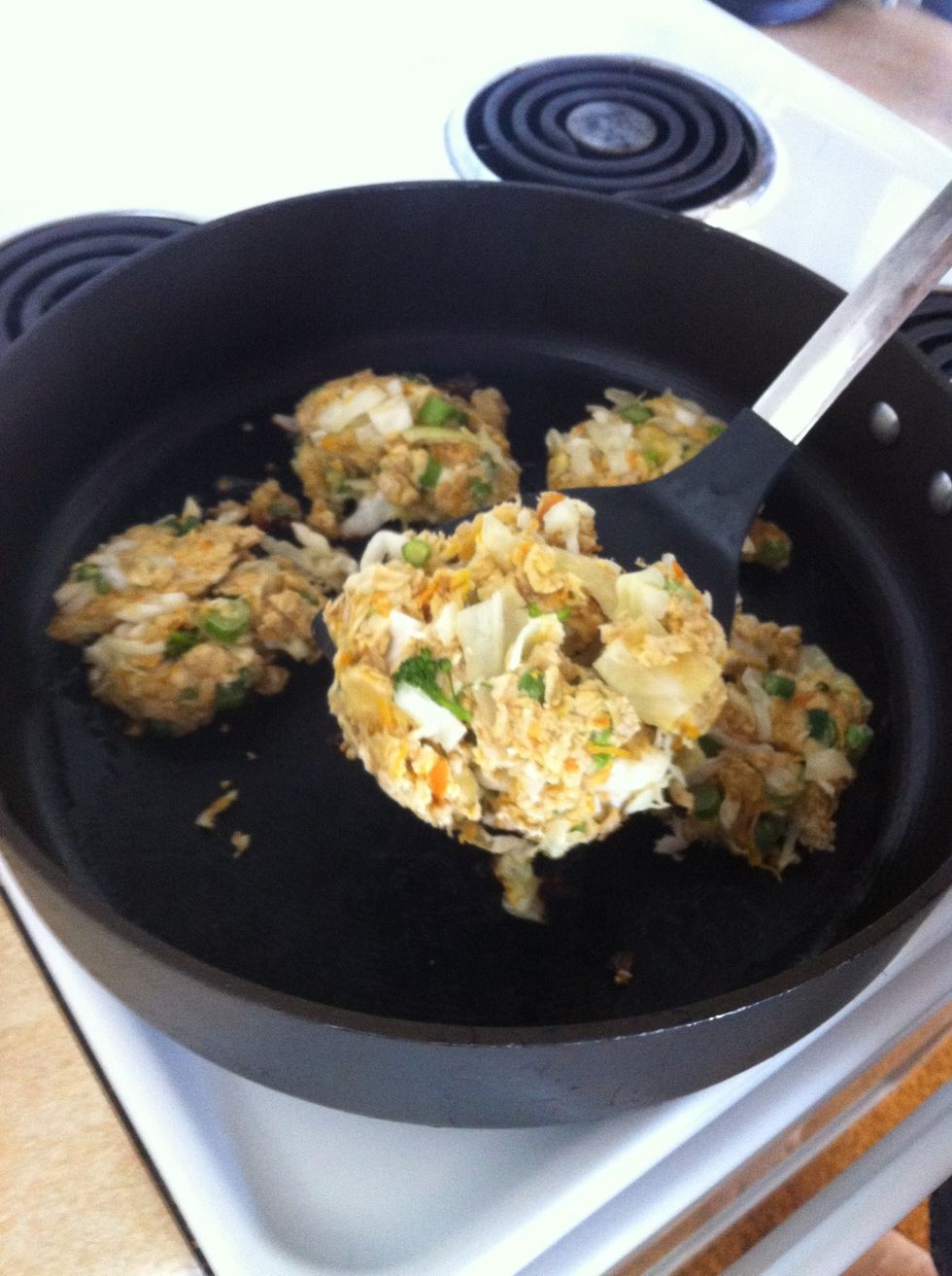 Flip the patties at the 15 minute mark. Make sure they don't fall apart!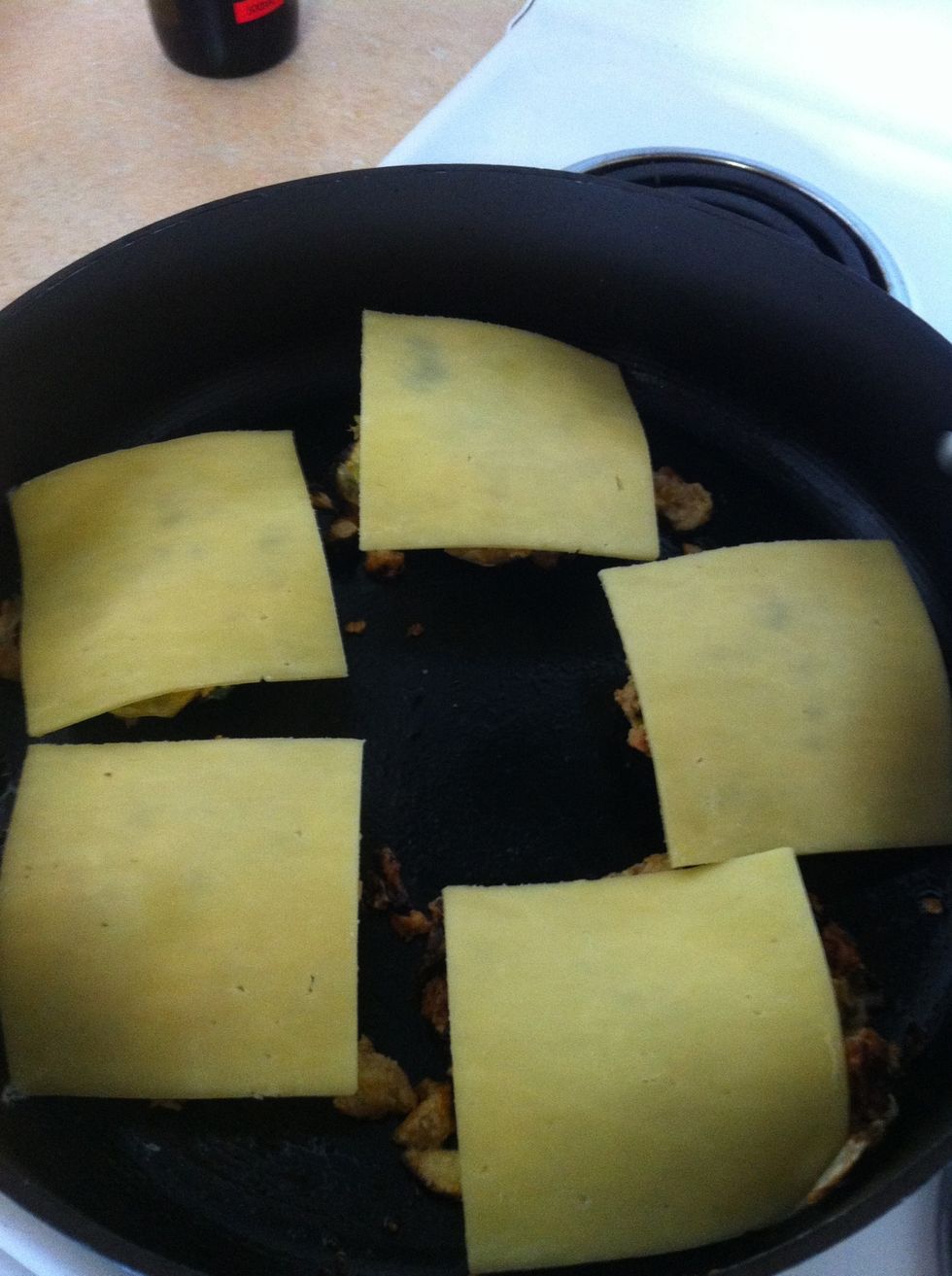 Add cheese for the melted taste when 5 minutes left of cooking. (Only if you prefer)
Enjoy your delicious veggie burger!
2.0c rolled oats
1/2c Grated carrots
1/2 Diced string beans
1/2c Cabbage diced
1/2c Broccoli diced
1/2c Mushroom diced
1/2c Onions diced
1/4c Water
1/4c Tamari
1.0 Clove garlic diced
3.0tsp Flour
Salt and pepper to taste
Oil
Cheese